These are 20 of the most spectacular bucket list examples from around the entire globe that are sure to get you inspired to get you moving on to your next trip.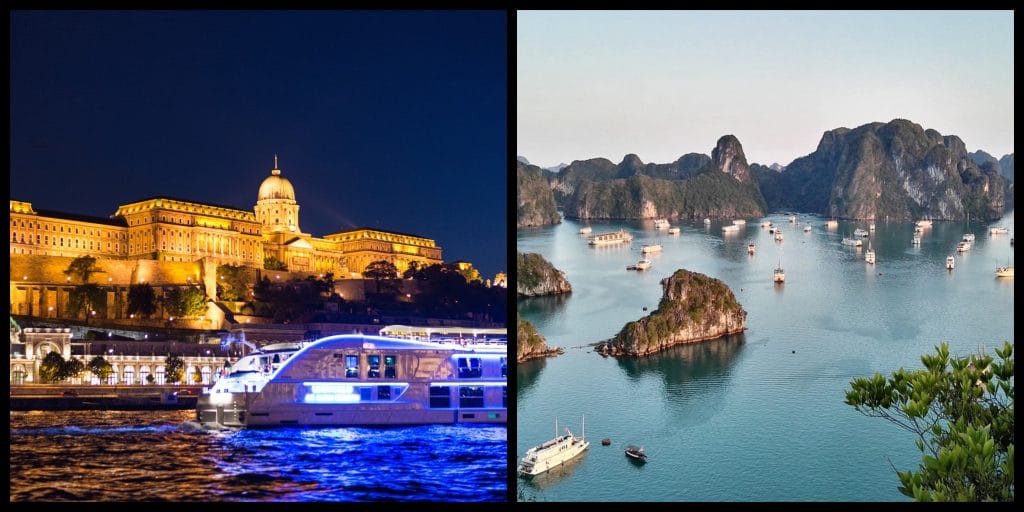 With such a vast expanse of the world to see and so many wanderlust-inspiring things to try, trying to plan a world bucket list can be an overwhelming task, choosing between one place and the other.
And so, we've put together this list of twenty of our favourite bucket list examples, from Japan to Greece, and everywhere in between, to help you with planning your epic journey.
An overview of The World Bucket List's 20 incredible Bucket List examples which will inspire you
If you decide to follow our Bucket List examples, it will take you to all corners of the globe. Our list spans 17 countries across all continents.
The USA claims a mention on three separation occasions, going from coast to coast and as far as the Pacific Ocean!
Our Bucket List examples are a broad range of activities, from city views, ancient history, a taste of national culture, breath-taking experiences, and much more.
There are numerous European nations mentioned, from London to Dublin, Hungary to Berlin, taking you to some of the continents metropolises.
The list doesn't end here! Peppered throughout we have provided more links to other Bucket List ideas which we hope will inspire future travels and goals.
20. Road trip up and down America's West Coast – the best of the west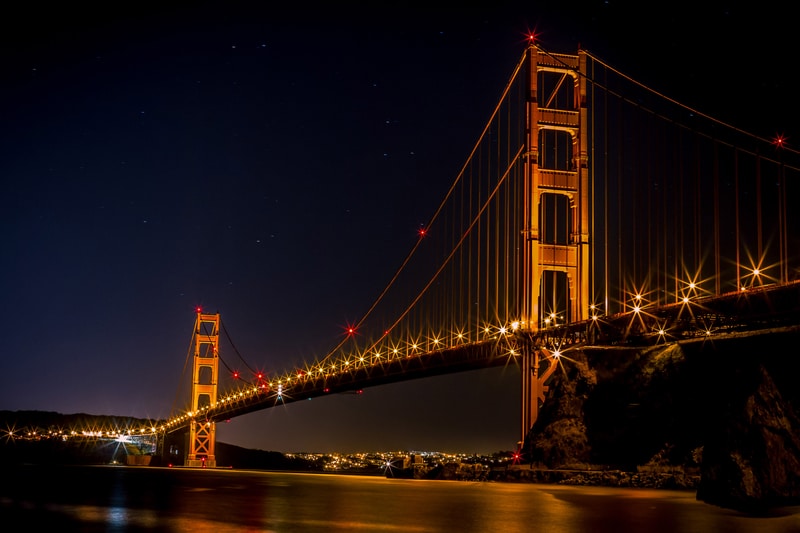 From California to Seattle, there are many iconic landmarks to add to your bucket list along America's west coast.
Stand before the spectacular vista of San Francisco's Golden Gate Bridge, or see epic Space Needle Tower in the city of Seattle, for spectacular views of the whole city below.
Read more: To expand your Bucket List with more American ideas, check out our article on the USA Bucket List: 20 things to do in USA before you die
19. Discover kawaii culture on Harajuku Street, Japan – for love of anime, manga and boutique clothes
Known internationally as the centre of Japanese youth culture, Harajuku is the place to be if you want to discover what's up and coming.
This colourful, vivacious area of Tokyo is paradise for any lover of Japanese anime, manga or boutique clothes and novel trinkets.
Address: 1 Chome-17 Jingumae, Shibuya City, Tokyo 150-0001, Japan
18. See one of the most world's most iconic landscape views atop the Rockefeller Centre, America – ­picture-perfect view of NYC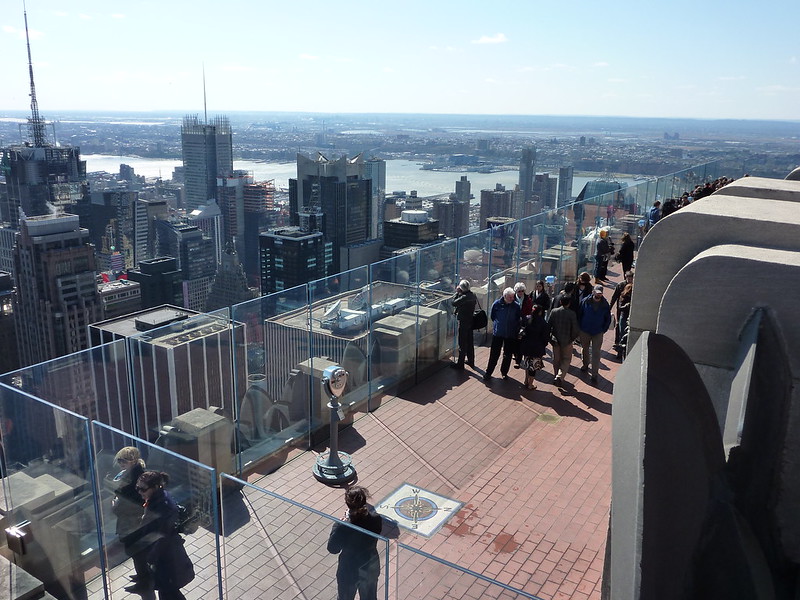 The glitz and glamour of New York might often be a cliché, but for good reason. The Big Apple has an infinite list of things to see and do that can't be experienced elsewhere.
Although the Empire Estate is the city's most well-known building, you're better going up the Rockefeller Centre for a picture-perfect landscape of the city.
Address: 45 Rockefeller Plaza, New York, NY 10111, United States
17. Step into antiquity at the Roman Forum, Rome – ­for a view into the world of old
Wandering through the Roman Forum can truly feel like you've gone back in time, or even stepped into another world entirely.
Many of the ancient structures seen in the area of Rome are over 2,000 years old and each relic comes with a fascinating story that will keep you entertained for hours.
Read: Go further and explore more of the Eternal City and Italy with WBL's Italy Bucket List: 10 things to do in Italy before you die
Address: Via della Salara Vecchia, 5/6, 00186 Roma RM, Italy
16. Journey through Giza desert, Egypt – find one of the world's seven wonders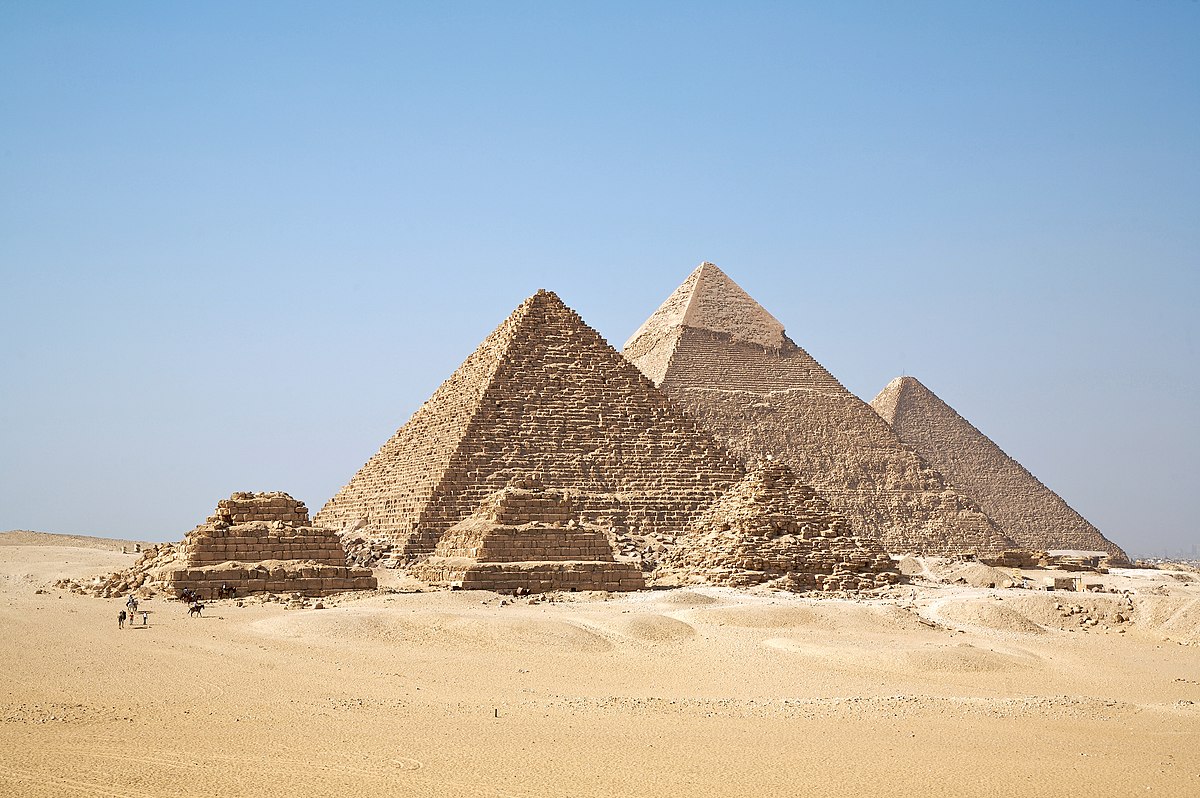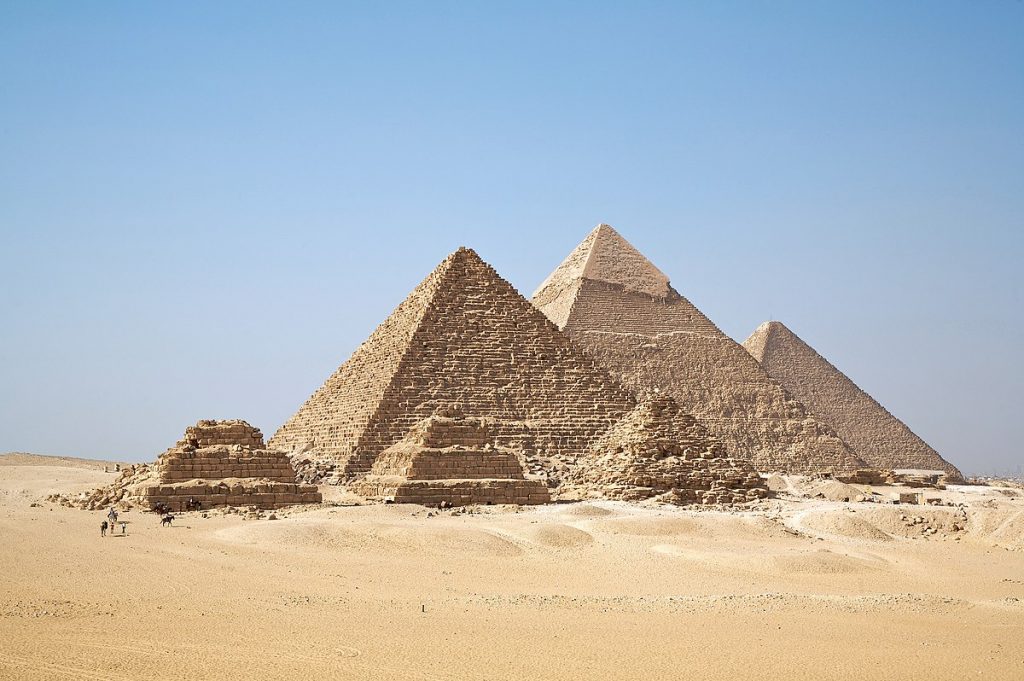 Live like the Egyptians and journey through the silky sands of the Giza desert. Although camel riding might edge on the side of unethical, we think taking a guided stroll through the blistery dunes is equally as majestic.
Of course, it's not just a beautiful landscape of dunes in this desert, as you'll also find one of the world's seven wonders – the Giza pyramids. So, visiting Egypt is a must.
15. Head the top of the Burj Khalifa, Dubai – the tallest building in the world
Easily one of our favourite bucket list examples, Dubai is made famous for its luxury, promising the biggest and best of everything it provides to tourists.
This is also true of its architecture, as the city holds the record for having the tallest building in the world, the Burj Khalifa.
Address: 1 Sheikh Mohammed bin Rashid Blvd – Downtown Dubai – Dubai – United Arab Emirates
14. Get lost in the grandeur of the Forbidden City, Beijing – the pinnacle of ancient Chinese history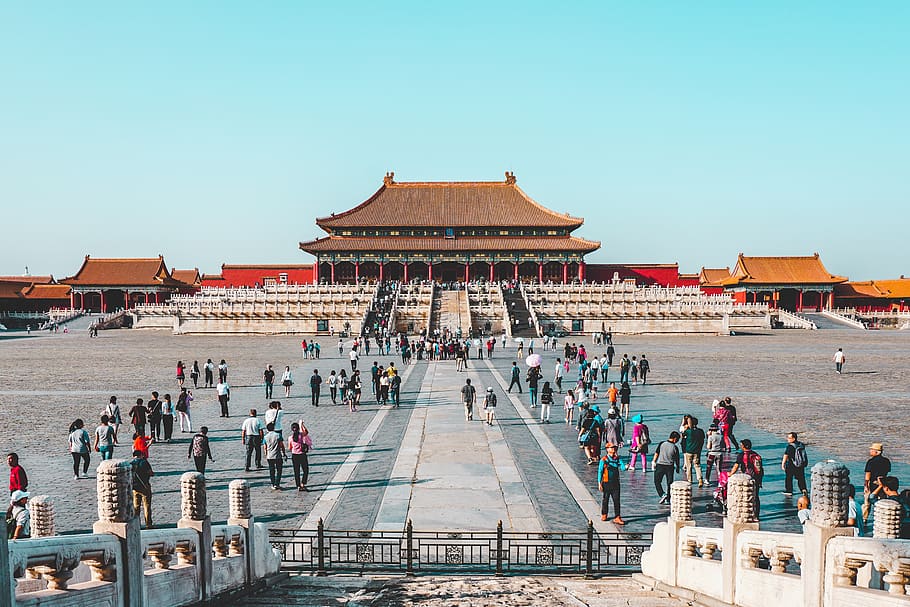 Beijing combines high-tech, high-rise buildings with ancient structures to form a beautiful metropolis that blends homogenised modernity with authentic Chinese history.
The city's most impressive facet is its Forbidden City, which was once the home of China's ruling Qing Dynasty until 1924.
13. Taste a delicious pint of Guinness in the fair city of Dublin, Ireland – immerse yourself in Irish culture
Dublin a must-visit that every traveller is sure to have on their bucket list if Ireland tickles their fancy.
The Emerald Isle is famous for its "black stuff" – pints of delicious, iron-rich Guinness, which are best tasted in the country's capital city.
12. Kayak through the lakes of Banff National Park, Canada – one of our favourite bucket list examples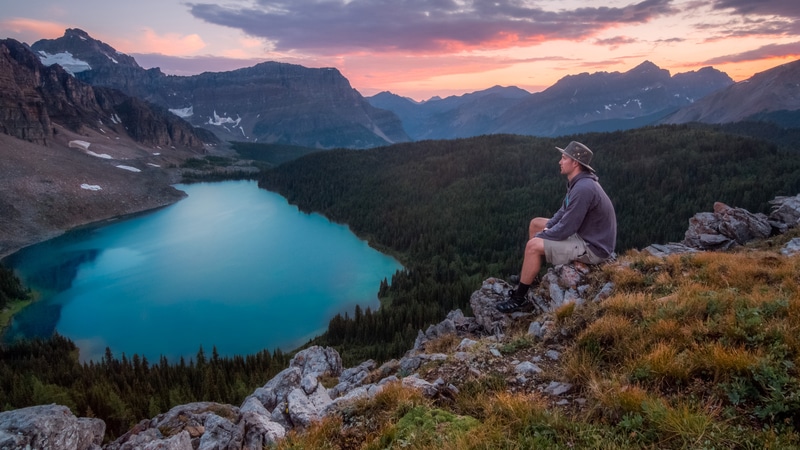 When we think of beautiful national parks and sparkling lakes, British Colombia and west Canada immediately spring to mind.
Banff is one of the country's most scenic National Parks, and its many glimmering bodies of water are perfect for kayaking through with your friends.
Address: Improvement District No. 9, AB T0L, Canada
11. Explore the ancient citadel of Machu Picchu, Peru – South America's most unique attraction
Perhaps South America's most mysterious and incredible attraction, Machu Picchu attractions hundreds of thousands of tourists every year.
This massive citadel is thought to have been first constructed in the 15th century and tells the tale of an ancient Inca civilisation.
10. Swim in a rock pool at the heart of Les Calanques, France – picturesque views and leisurely swims
One of the more understated parts of France, Les Calanques offer some of the most beautiful and heavenly landscapes Europe has to offer.
After you've ascended the steep, rocky hills high enough, you can descend into secret rock pools tucked between cliff faces that allow for spectacular pictures and leisurely swims.
9. Take a boat tour through Budapest's Danube River, Hungary – for night-time views of the city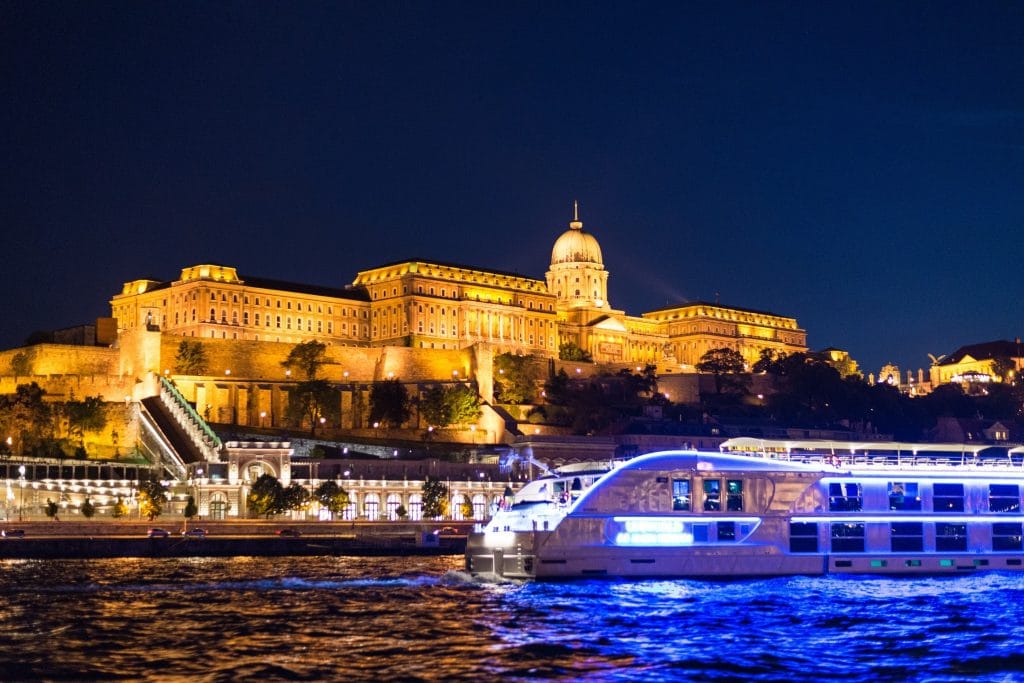 Budapest is known for its soothing thermal baths and energetic nightlife, but it also has some unmissable views.
Book a boat tour or hire your own boat, and sail across the River Danube to see the spectacle of Budapest's Parliament Building lighting up at night. There are lots more things you can add to you bucket list.
8. Climb Mount Everest, Nepal – the greatest mountain of all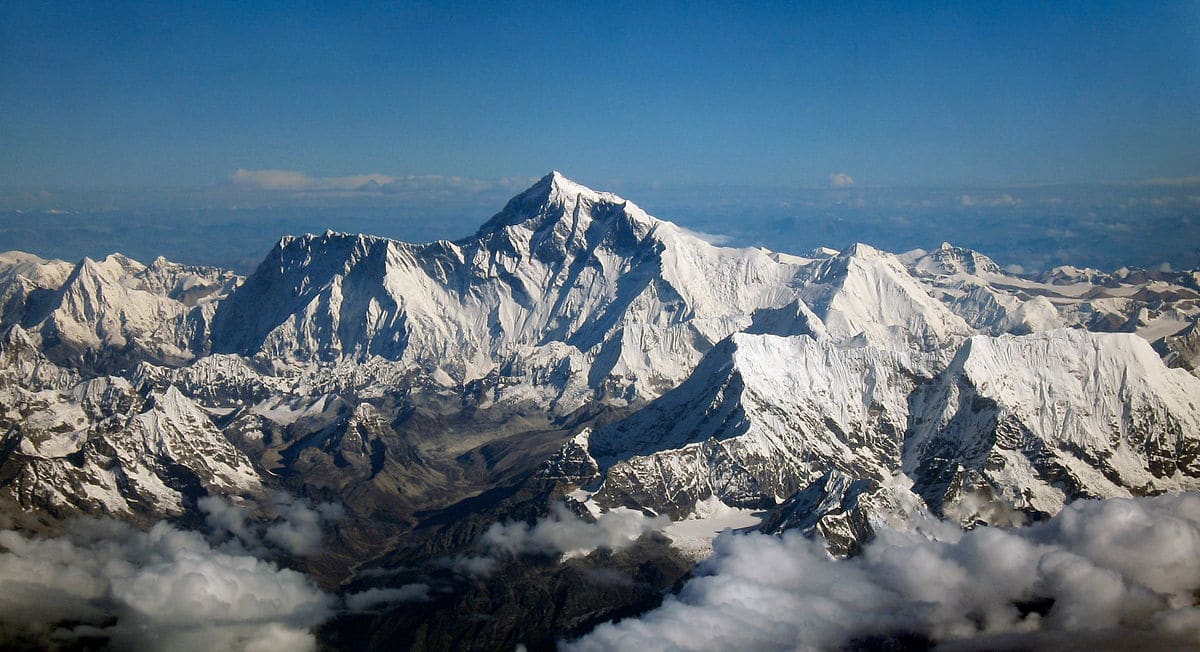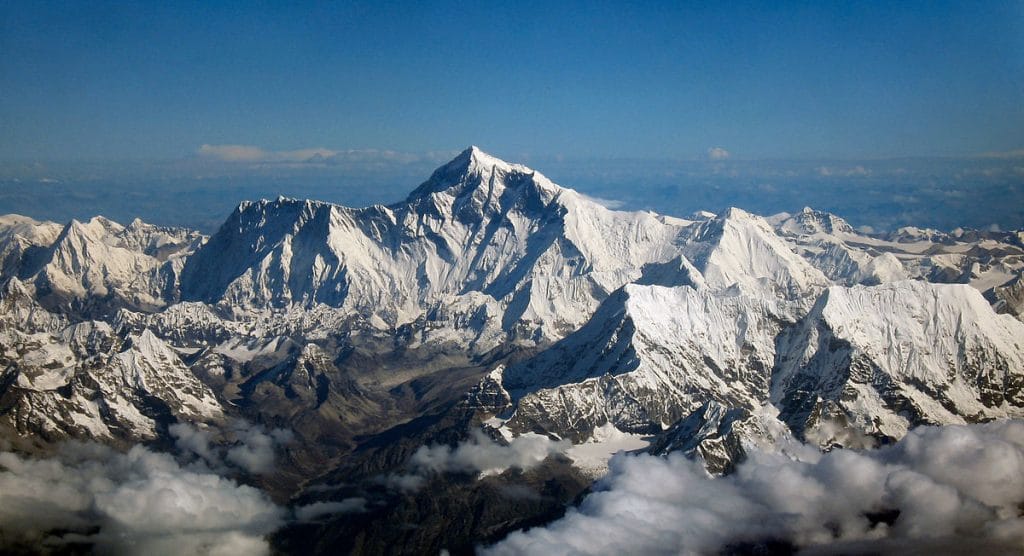 Climbing a mountain should be on anyone's list of things to do before they die, whether that be in the Himalayas, the Alps, the Rockies, or anywhere else.
But if we're going to take the feat seriously, then why not climb the greatest mountain of all?
Mount Everest towers almost 9,000m into the air and its peak would take two months to reach, making it truly an achievement to ascend.
Address: Tibet Autonomous Region, China
7. Go for a night out in Berlin, Germany – party in the German capital
If crazy nights out are your thing or you want to experience just one night of glory and opulent party culture, then Berlin needs to be on your bucket list.
Of course, Germany's capital is much more than boozing as it also offers one of the most beautiful, sad and intricate histories of any city in the world.
6. Snorkel in the emerald waters of Ha Long Bay, Vietnam – face to face with exotic wildlife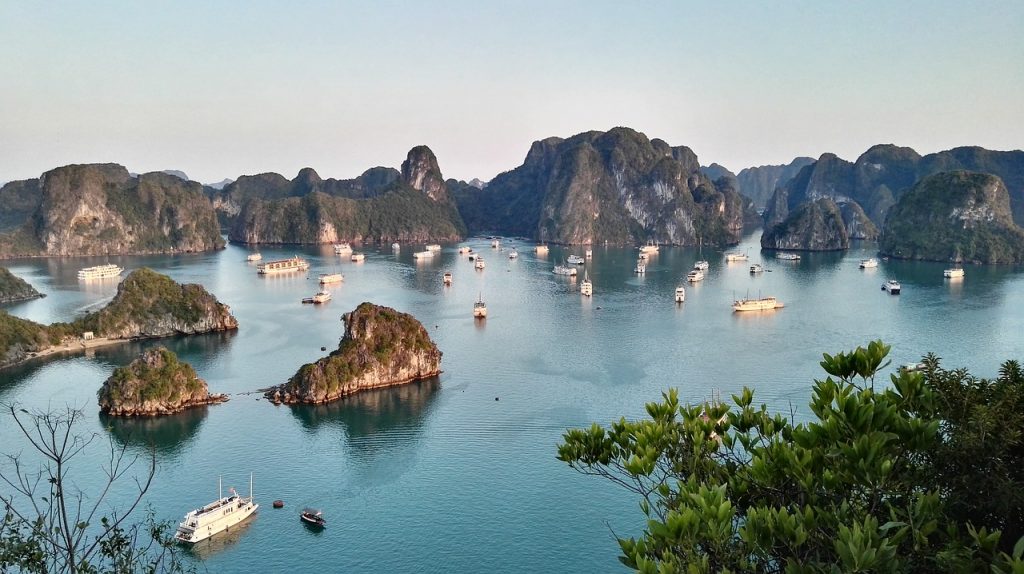 Snorkelling as an activity is something that any keen swimmer or ocean lover should do at least once in their life, and why not in Vietnam's Ha Long Bay?
The water here is filled with rare and exotic wildlife that exists in few places elsewhere. Visiting this spot is one of our main travel tips for Vietnam.
5. Walk through the 10,000 gates of Fushimi Inari in Kyoto, Japan – for tours of an ancient town
Arguably the country's most spectacular shrine, Fushimi Inari Taisha was built over several decades and is famous for its countless vermillion torii gates.
The Shrine is made up over 10,000 gates and features numerous fox statues as part of an ancient Japanese custom that celebrates the animal in mythology. Perhaps most impressively, the Shrine can traces its origins back to 794, meaning it even outdates the city of Kyoto itself.
Related: Read The World Bucket List's Japan Bucket List: 10 things to do in Japan before you die for more inspiration
4. Venture to the top of Athens' Acropolis, Greece – steeped in Greek mythology
With its euphoric sunshine and crisp coastlines, Greece has so much to offer for tourists. But it's the Acropolis of Athens further inland that we think is one of the best bucket list examples.
At the peak of the Acropolis is Parthenon, a temple once dedicated to the worship of Greek Goddess Athena.
Address: Athens 105 58, Greece
3. Visit Mauna Loa and Kilauea in Hawaii, United States – encounter a live volcano
Hawaii is a popular tourist destination for many reasons, but its legendary volcanoes Mauna Loa and Kilauea are what make it the perfect bucket list example.
Witness how natural volcanic eruptions forged Hawaii into what it is today, in one of the only places on earth where it's possible to encounter an active volcano.
2. Take a hot-air balloon ride over Queenstown, New Zealand – flying through the skies
Hot-air balloons are the perfect experience for anyone that's ever dreamt of flying through the skies and looking down over stunning landscapes.
We don't think there's anywhere better to soar over than New Zealand's Queenstown, which combines quaint seaside buildings with gorgeous azure coasts and breath-taking mountainous views beyond.
1. Enjoy a tipple atop the tallest rooftop bars of London, England – toast the city below
If you've ever wanted to feel truly top-drawer, then the bright lights and fast cars of England's capital city of London needs to rise high in your world bucket list.
London has much to offer in the way of culture and British history, but it's enjoying a delicious tipple atop one of its high-rise buildings that we think is most memorable.
We hope you've been inspired by this list, but of course there so many more incredible bucket list examples out there that we don't think just one article can cover. Be sure to read up on our other guides to incredible bucket lists around the world that are equally as essential to any traveller's agenda.
Your questions answered about incredible Bucket List ideas to inspire you
No amount of suggestions will ever fully satisfy your Bucket List demands! As such, in this section we have compiled some of the most frequently asked questions about this topic to us and from online to help you to narrow down your Bucket List.
What is something fun on your bucket list?
Any of our 20 options would be something fun for your bucket list! Other fun choices could include skydiving, sleeping under the stars, learn how to paint, or read a certain amount of books in a year.
What is a lifetime bucket list?
A lifetime bucket list would be a collection of your long-term goals you would like to achieve, or things you would want to experience, over the course of your entire lifetime.
What is a mental bucket list?
A mental bucket list would be the goals and experiences you want to achieve and see that are in your mind, as opposed to writing them out.
How do I make a meaningful bucket list?
Sit down and take some time to write out what you truly want to achieve, see and experience in your life. Break them down into short-term and long-term goals, and make them goals that would truly inspire you or make you happy and satisfied.
MORE WBL ARTICLES ON BUCKET LIST IDEAS
Bucket list for couples: 10 unforgettable ideas and experiences
London Bucket List: 12 things to do in London before you die
China Bucket List: top 10 things to do in China before you die
Top 10 things to add to your bucket list
7 Essential Places on Every German Bucket List
Europe Bucket List: 15 things to do in Europe before you die
Australia Bucket List: 20 things to do in Australia before you die
The ultimate UK Bucket List: the top 30 things to do in the UK
India Bucket List: 20 things to do in India before you die
Thailand Bucket List: 15 things to do in Thailand before you die
101 Incredible Bucket List Ideas
BEER BUCKET LIST: 50 world beers everyone needs to try
Scotland Bucket List: 20 things to do in Scotland before you die