The vast European continent has so many things to see and do, and with its various regions and climates, we've put together your Europe Bucket List.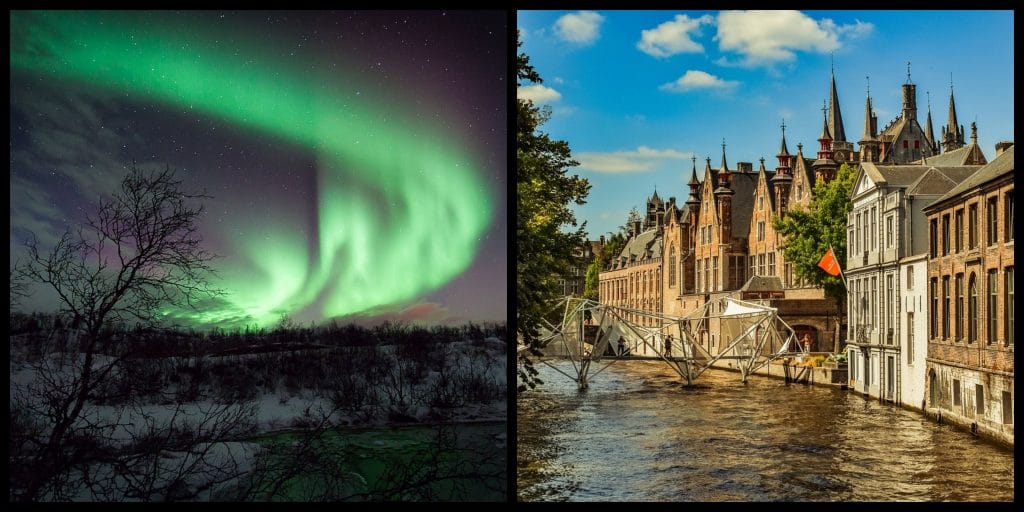 With 44 countries in Europe, there is an ample amount of experiences to be had! With so many landmarks and sites, you may begin to feel overwhelmed as to what to do on your Europe Bucket List trip.
Fear not, for the World Bucket List has compiled the ultimate Europe Bucket List with things that you must do across the continent before you die.
WBL'S top 5 tips for travelling around Europe
Before your trip, spend time planning and researching the destinations you want to visit. Consider factors such as transportation options, visa requirements, and the best times to visit.
Pack light and bring versatile clothing, as travelling in Europe often involves lots of walking and navigating through crowded streets or public transportation.
Europe has an extensive and efficient public transportation system, including trains, buses, and metros, so take advantage of these options to explore different cities and countries affordably and conveniently.
Prioritize the places you most want to visit and allow for some flexibility in your itinerary. Quality over quantity will help you fully experience each location.
It is essential to have travel insurance that covers medical expenses, trip cancellation, and lost or stolen belongings when travelling around Europe.
15. Enjoy the warm thermal waters of Caldea, Andorra – one of the world's best thermal spas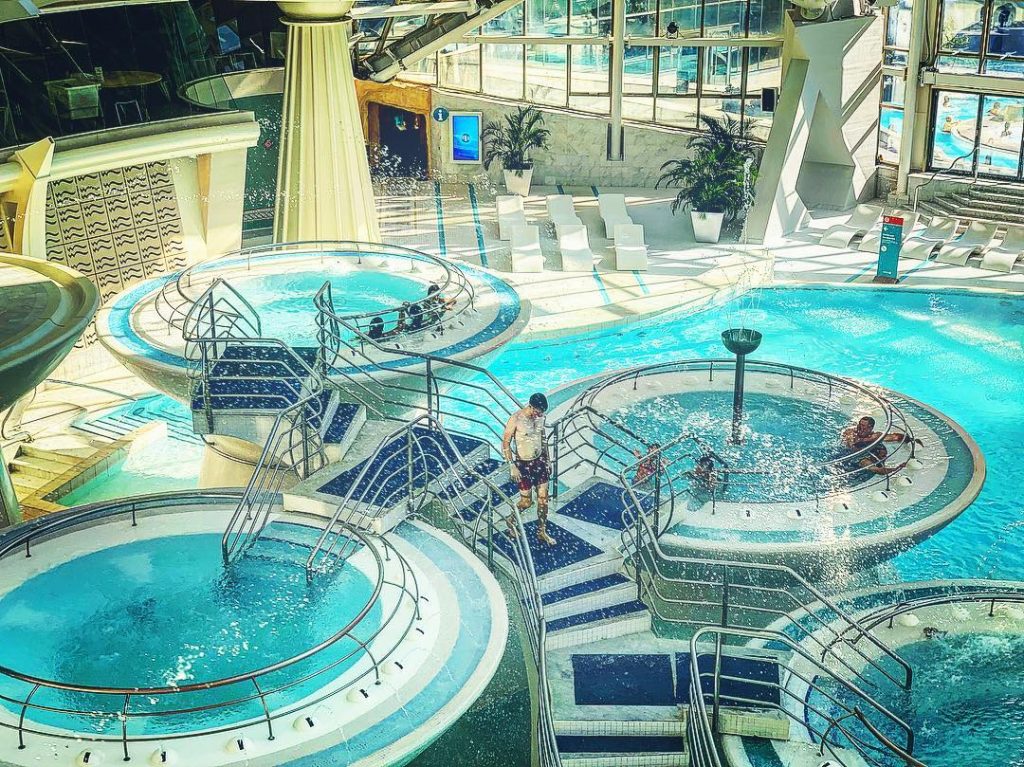 The often-forgotten country of Europe, Andorra, has one of the best thermal spas in the world. With natural waters that are rich in minerals, this experience is not only relaxing but also is beneficial for your health!
Address: Parc de la Mola, 10, AD700 Escaldes-Engordany, Andorra
14. Take a boat ride through Bruges, Belgium – canal cruise through the city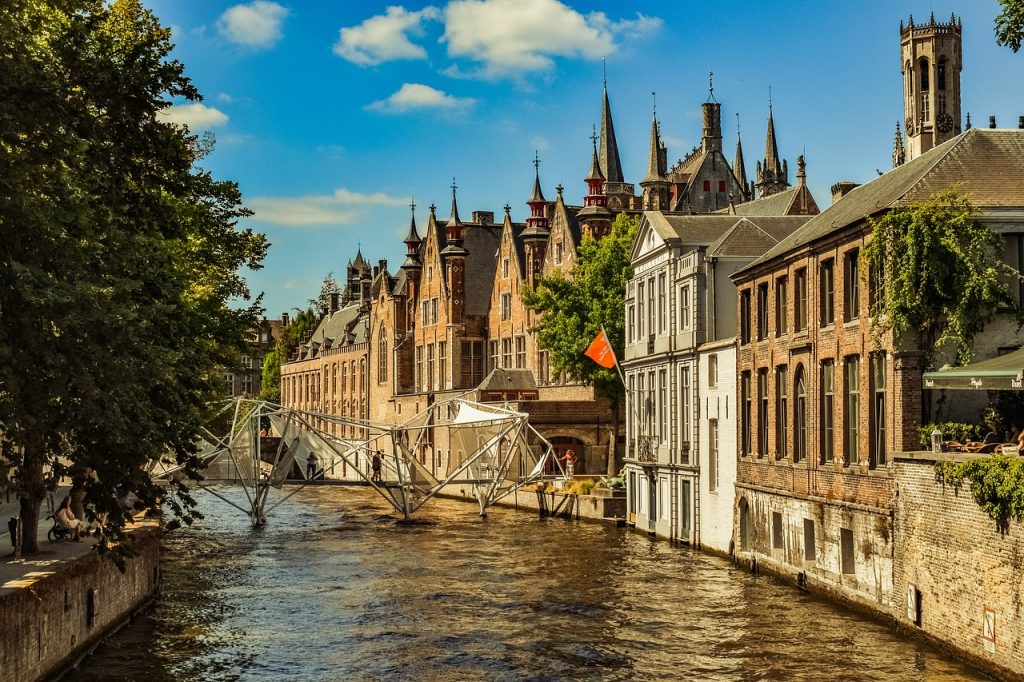 Explore the medieval town of Bruges by going on a canal cruise. Marvel at the quaint and narrow streets, and magnificent architecture of this beautiful town. This is not to be missed on your Europe bucket list!
READ ALSO: The 15 most beautiful streets in Europe, ranked
13. Ride a 19th century Ferris Wheel in Vienna, Austria – for breath-taking views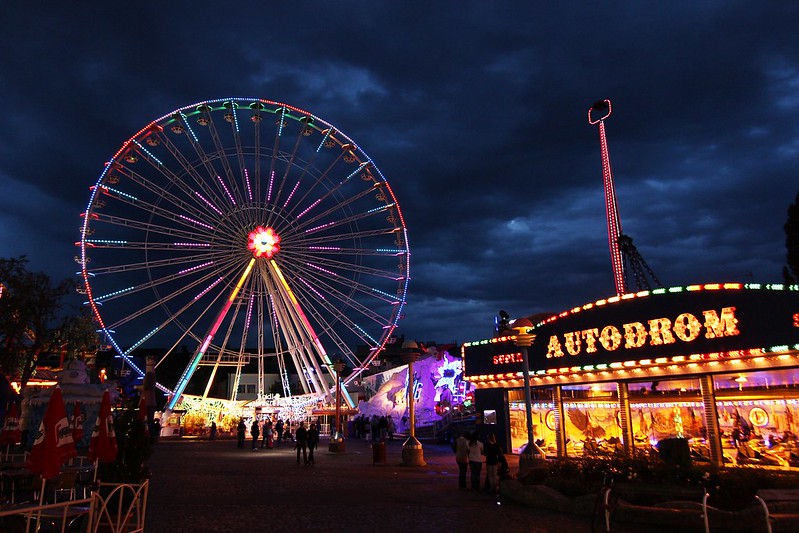 The amusement park Prater is home to one of the most iconic symbols of Vienna. This ride is sure to give you some of the most breath-taking views of the city of Vienna, the capital of Austria.
Address: 1020 Vienna, Austria
12. Attend Oktoberfest celebrations in Munich, Germany – the world's largest folk festival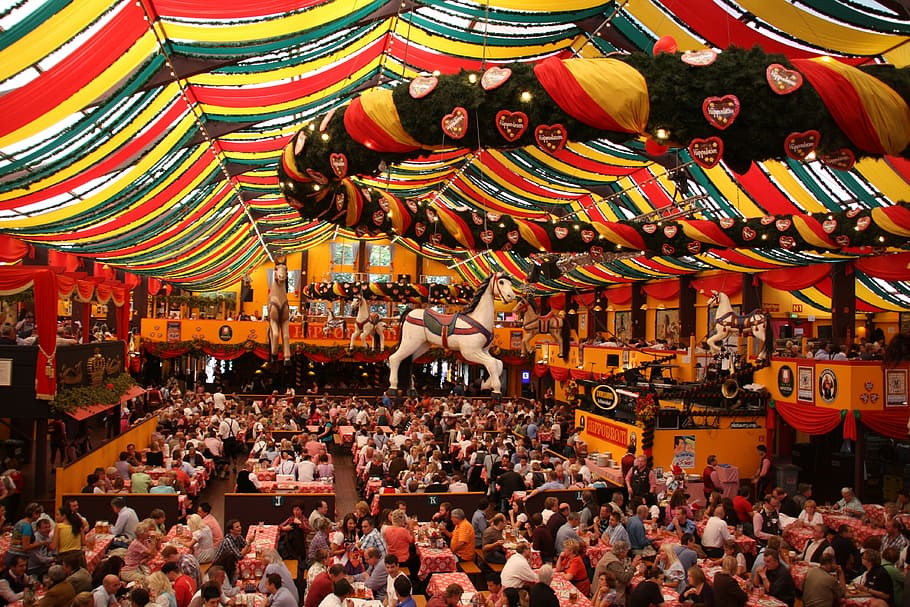 Held annually, the world's largest folk festival is not just about drinking beer from steins and is usually one of the essential things on every German Bucket List! Home to colourful parades, fairground rides and some of the tastiest pretzels, there is so much to enjoy during the two-week celebrations of Oktoberfest.
Munich is a must if you're doing a road trip around Germany.
11. Explore Mont Saint Michel, France – a fairy tale town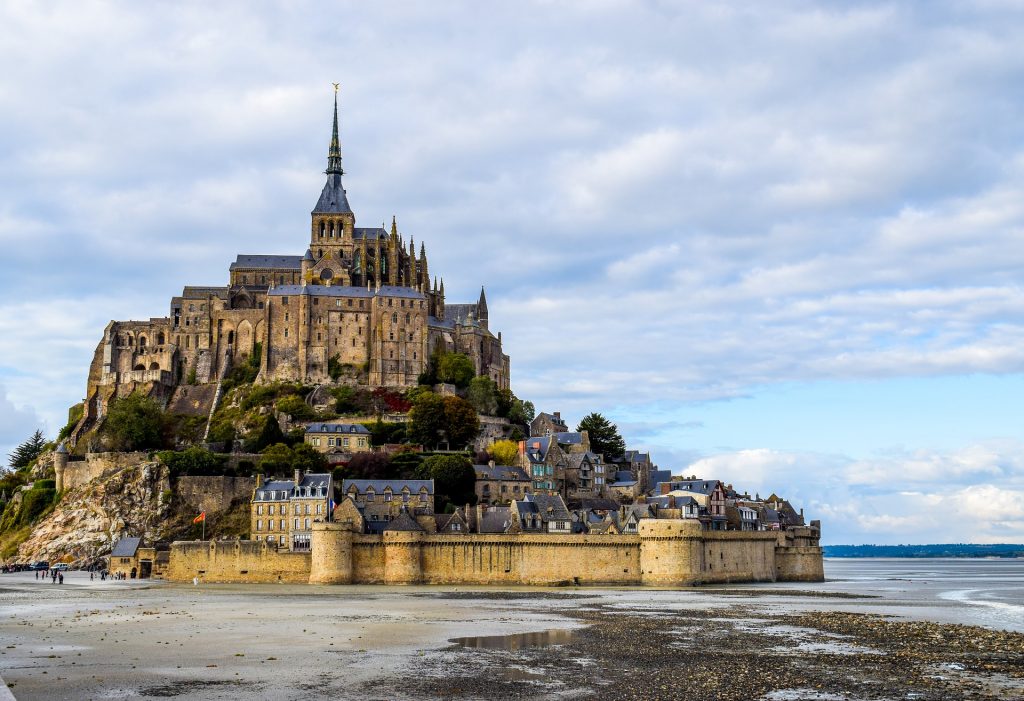 Located on an island off the coast of Normandy this UNESCO World Heritage Site should be on everyone's Europe bucket list as one of the most famous landmarks in Europe. This small town is like being part of a fairy tale, with winding streets and quaint little shops.
10. Marvel at the Cliffs of Moher, Ireland – some of the largest cliffs in Europe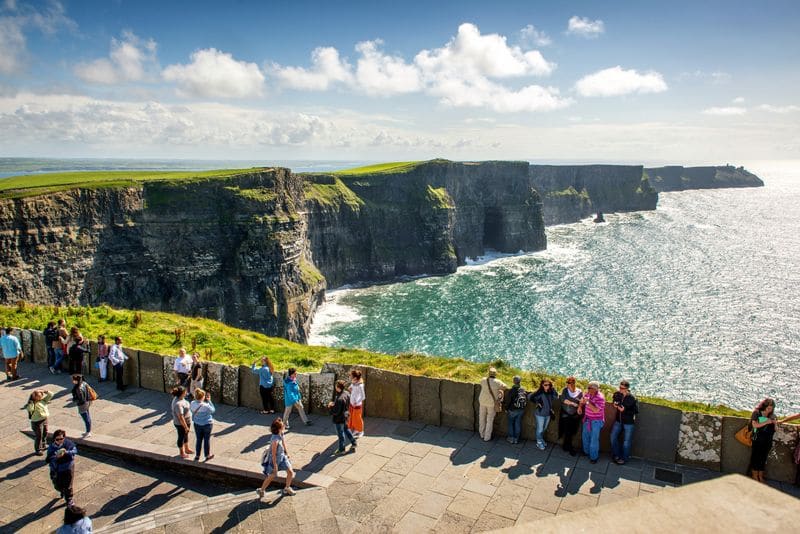 At the edge of the Atlantic Ocean, these magnificent cliffs give rise to some of the best views in all of Europe. These cliffs are situated amongst one of the most breath-taking hiking areas in all of Ireland, the Burren.
Address: Lislorkan North, Co. Clare, Ireland
READ ALSO: Great things to do in Ireland (that you probably didn't know about)
9. Watch the sunrise over Lake Bled, Slovenia – a picturesque dreamland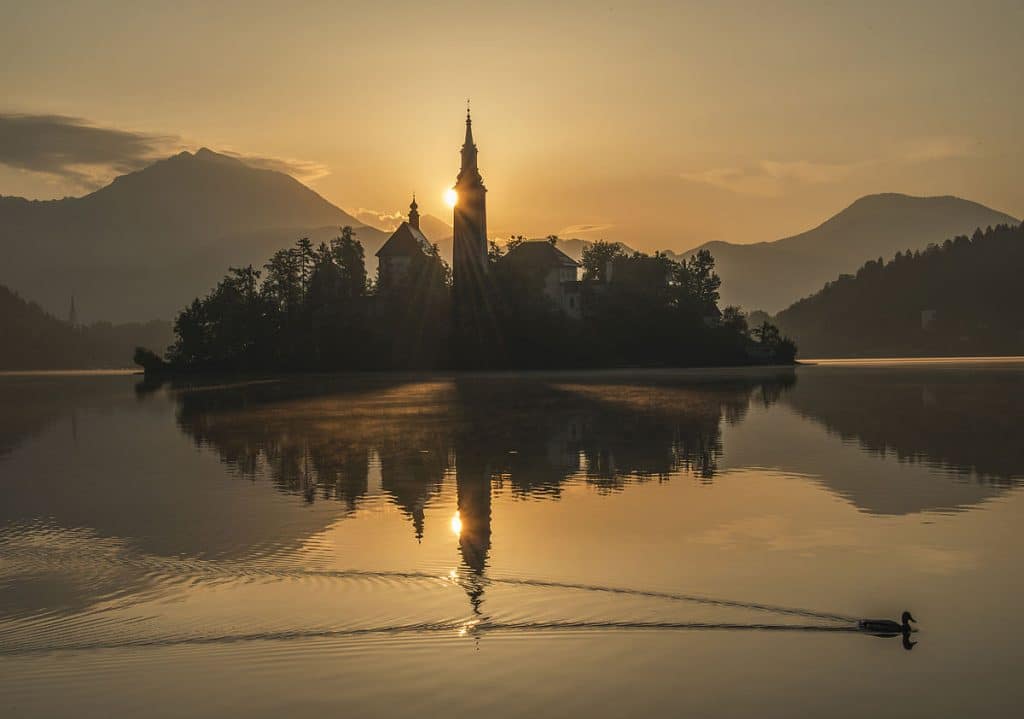 The magic of Lake Bled is truly amazing, with a picturesque backdrop of a cliff-top castle, an island in the middle of the lake with a church, and spectacular mountains. Watching the sunrise here is like waking up as part of a fairy tale.
Address: Blejsko jezero, 4260 Bled, Slovenia
8. Climb the Acropolis, Greece – temples to the Greek gods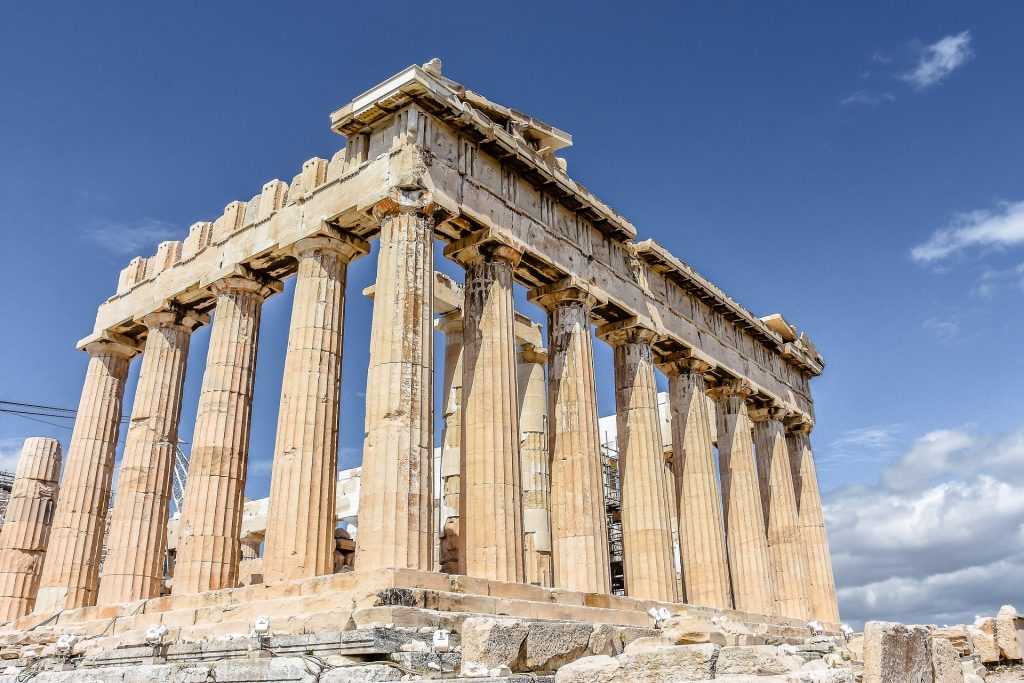 This ancient Greek citadel contains temples to the Greek gods. The most amazing of all these temples is Parthenon, a temple dedicated to the goddess Athena. The views from Acropolis over Athens are not to be missed.
Address: Athens 116 36, Greece
READ ALSO: Top 10 best things to do in Athens
7. Wander the streets of Bologna, Italy – one for the Europe Bucket List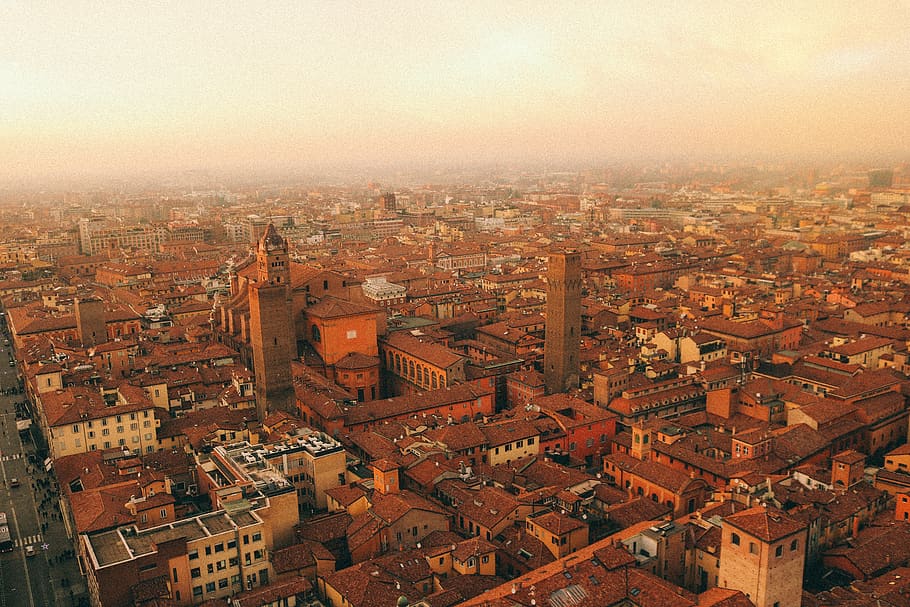 Ancient porticoes extend for almost 40km through the city of Bologna in Italy. These arches make the city accessible to explorers in all kinds of weather. Some of the porticoes date from the early 11th century to the late 20th century so it really is like taking a step back in time!
6. Try spot Nessie at Loch Ness, Scotland – uncover the mystery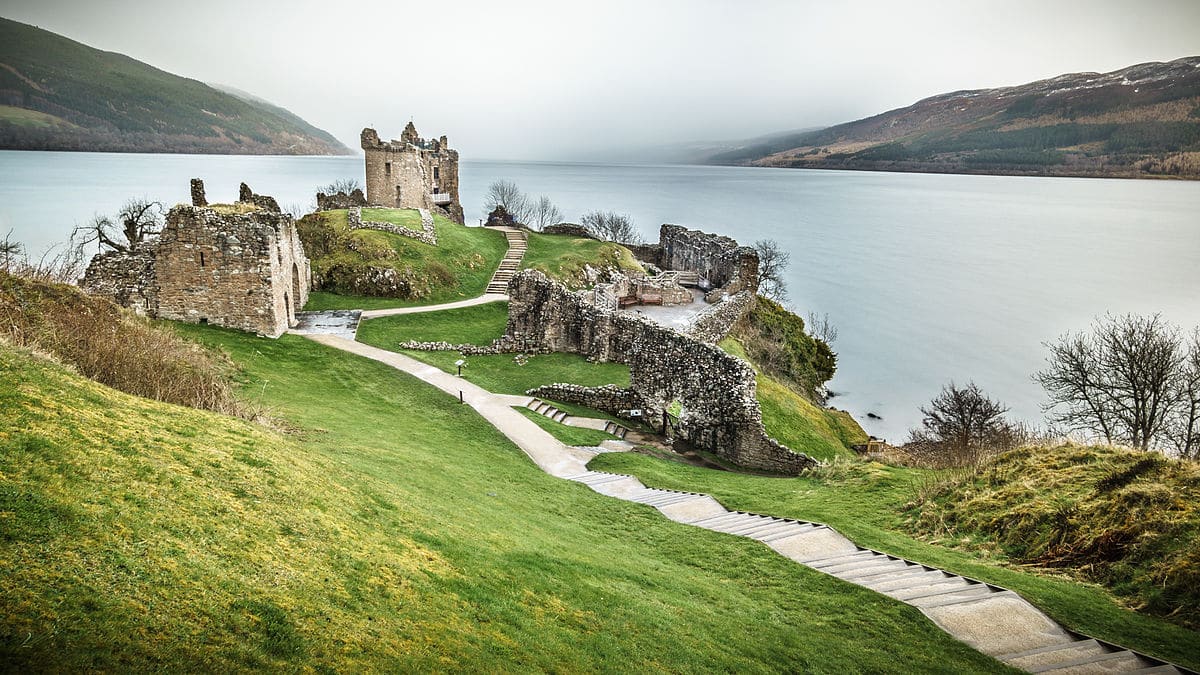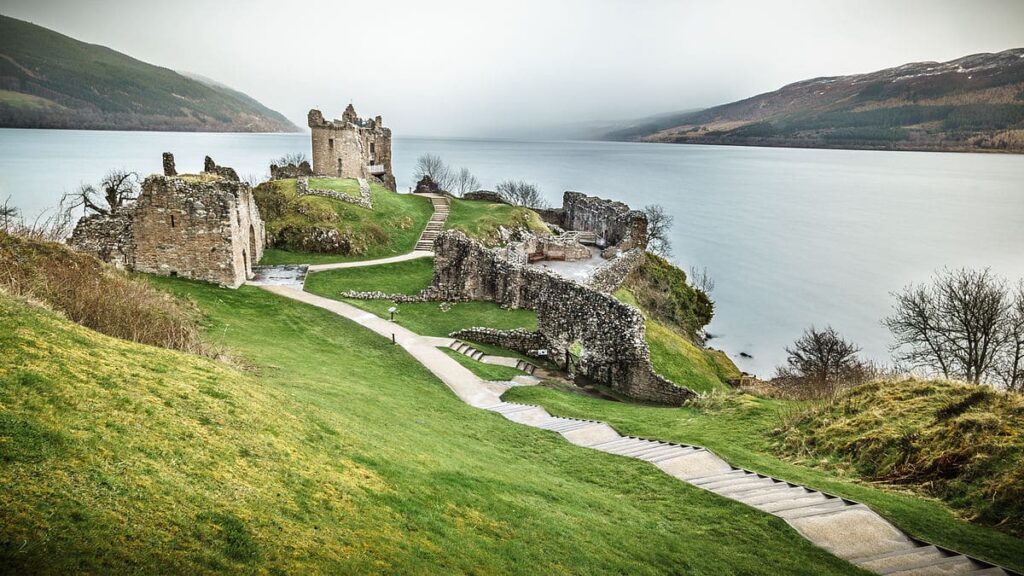 Situated in the Scottish Highlands this deep freshwater loch is surrounded by much mystery and curiosity. Not only can you take a beautiful hike around the lake, but you can also try uncovering the mystery of the Loch Ness monster while doing so. A perfect stop on your ultimate UK itinerary!
Address: Scottish Highlands, Scotland
READ ALSO: Scotland Bucket List: 20 things to do in Scotland before you die
5. Discover the markets at Charles Bridge, Czech Republic – hunt for the local crafts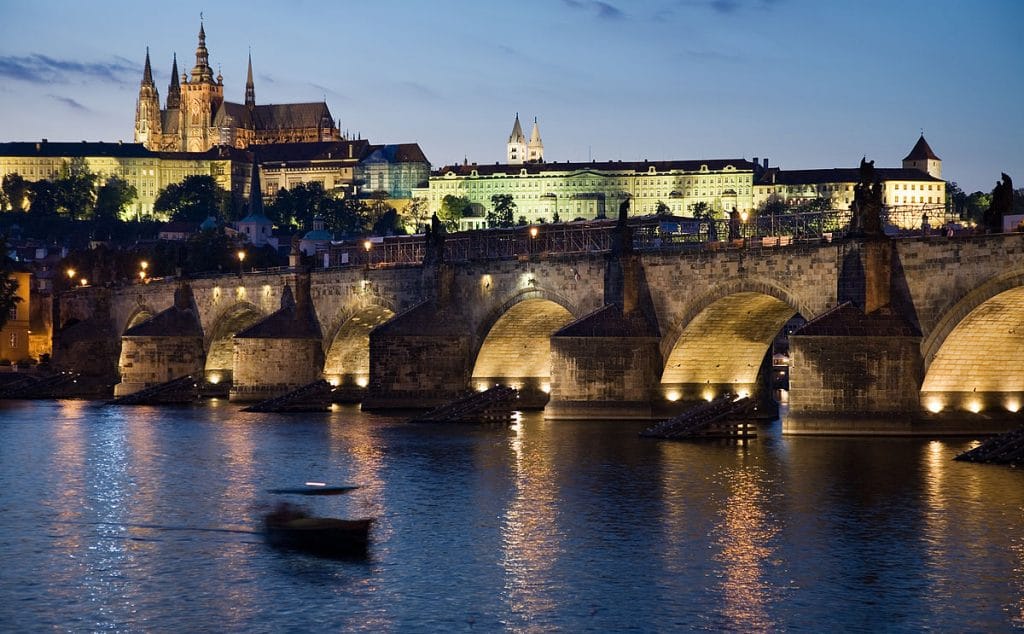 As one of the most famous bridges in the world, a trip across this beautiful bridge is not to be missed while trying to complete your Europe bucket list. During peak times there is a vibrant flea market where you can find tonnes of local crafts.
Address: Karlův most, 110 00 Praha 1, Czechia
4. Hike up Uetliberg, Switzerland – for views of the Lake, Alps and city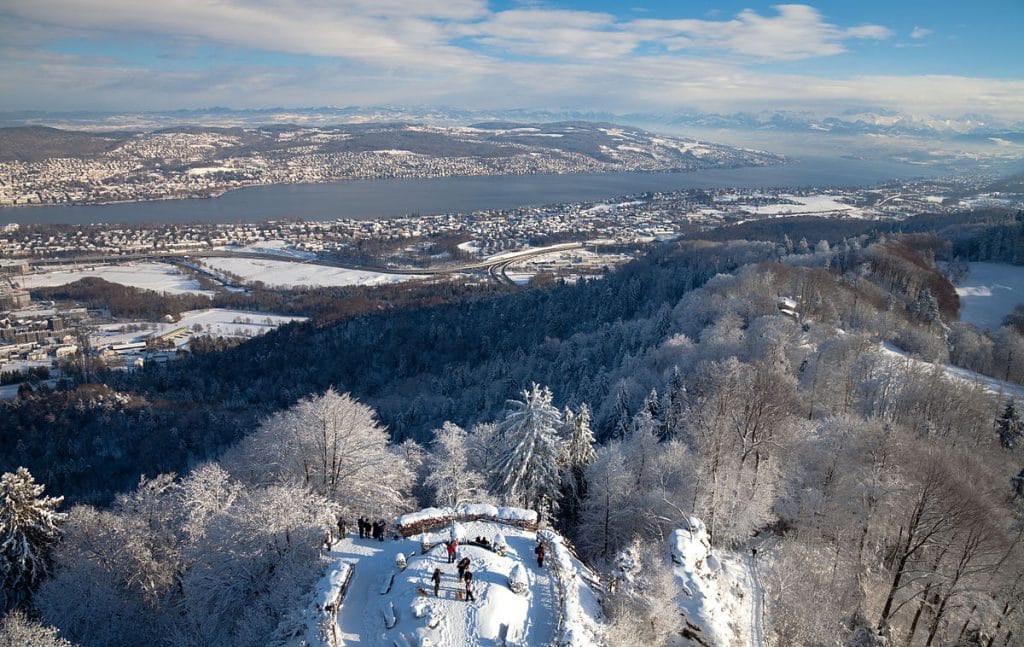 Overlooking the city of Zurich, Uetliberg has some of the most spectacular views in Europe! With views of Lake Zurich, the Alps and the city, this is one of the best hikes in Switzerland and is not to be missed.
Address: 8143 Zurich, Switzerland
3. Travel by train across Europe – the unforgettable Interrail trip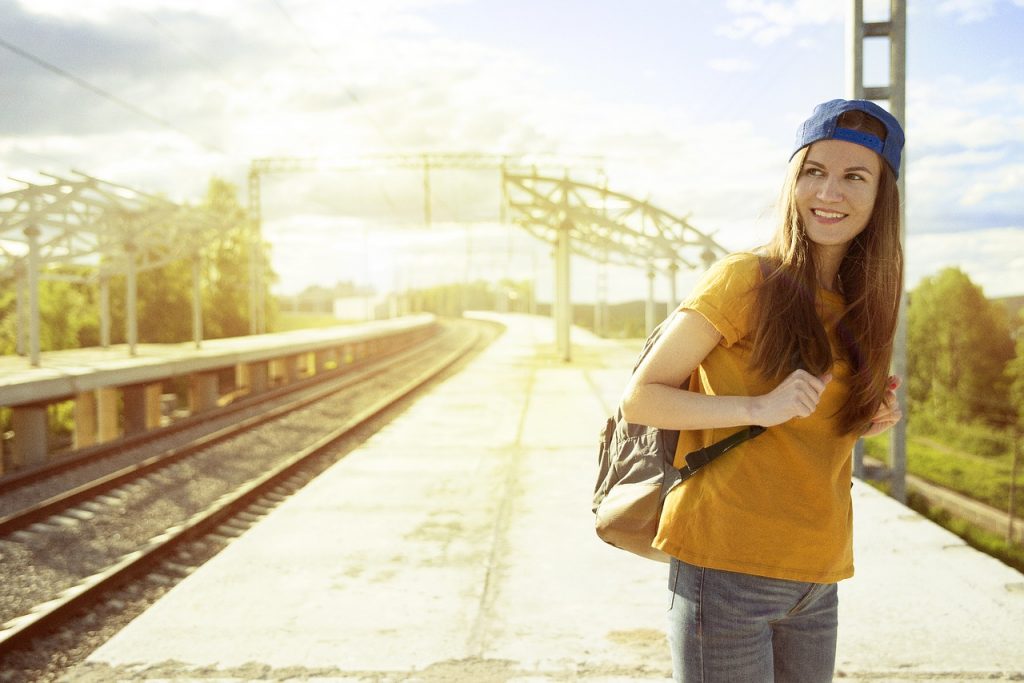 One of the most convenient aspects of travelling in Europe is that nearly everywhere is accessible by train! Travelling as a solo female in European countries is great and one of the best ways to do this is to get an Interrail or Eurail ticket for the duration of your trip. By travelling via train, you get to see more of the beautiful European countryside.
2. Do a wine tasting – sourced from the world's best vineyards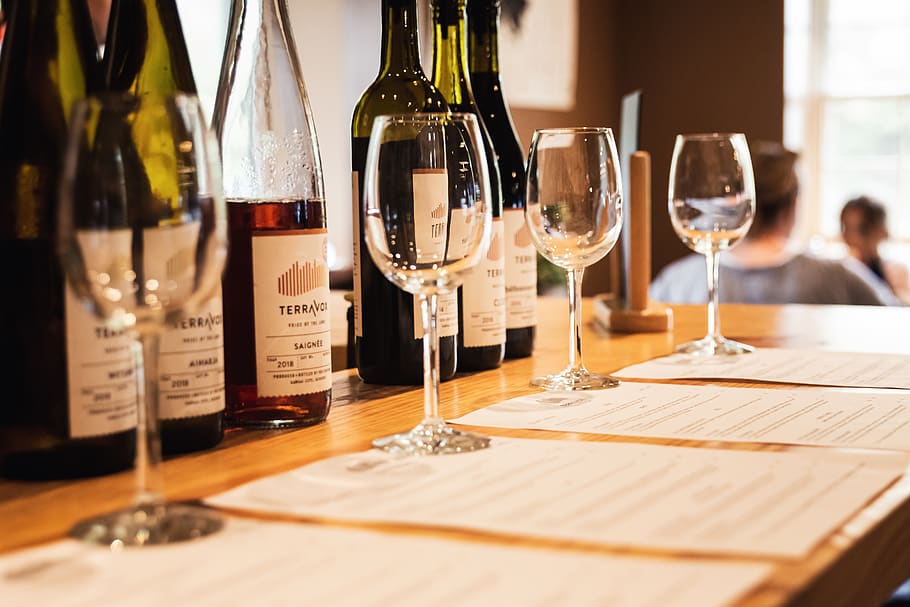 With some of the most amazing vineyards in the world, no trip to Europe would be complete without trying some wine at a French or Italian vineyard! Embrace the process of making wine, while enjoying a glass or few overlooking the beautiful vineyards.
READ MORE: Top 10 best wine regions in France to visit
1. Watch the northern lights at Tromsø, Norway – a stunning natural phenomenon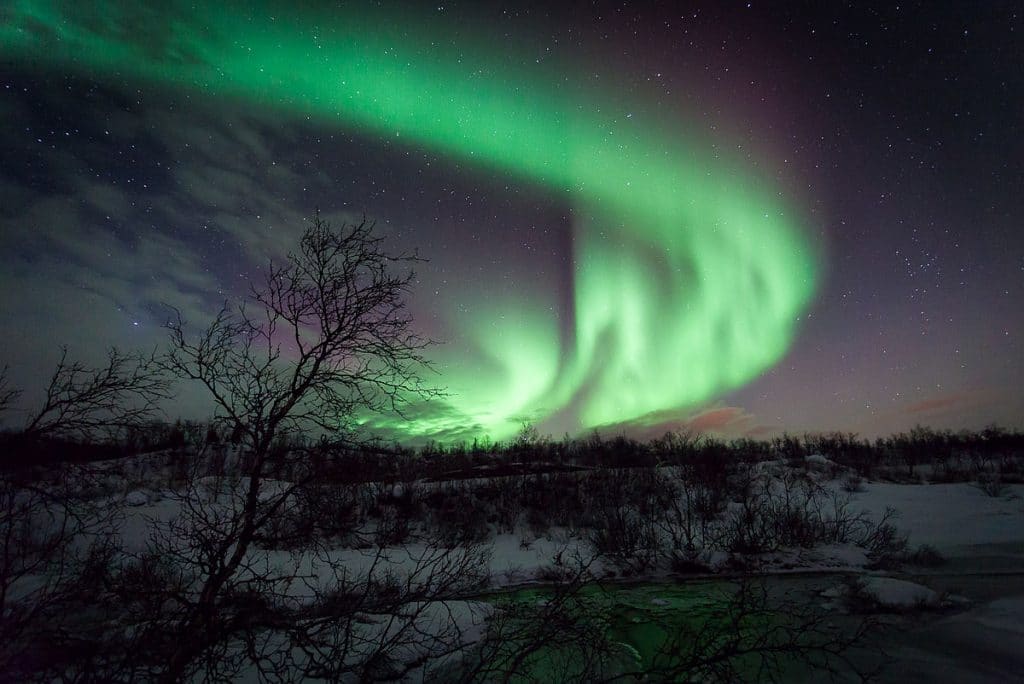 It is no wonder that one of the best places in the world to see the northern lights is the top of our Europe bucket list so make sure you check out the northern lights at Tromsø, Norway.
Situated in the middle of the Northern Lights Oval, you have the greatest chance of watching the sky dance with the northern lights. It is a truly spectacular phenomenon that is not to be missed when travelling in Europe.
Your questions answered about visiting Europe
Is it easy to go between countries in Europe?
Yes, navigating between European countries is easy due to the well-developed transportation networks and open borders within the Schengen Area.
What is the best way to travel to Europe?
Trains are one of the best ways to get around in Europe. Many people opt to travel around Europe by Interrailing, which is a cost-effective way to visit many European countries.
What month is best to see Europe?
The best times to visit Europe are late March to early June, and September to November, as you can save money and avoid the busier summer period.