Rome is one of the world's last remaining portals to an ancient time, a time of marble marvels, of founding principles that still reverberate today, and of constant fascination, two thousand years on.
The Eternal City was once the world's superpower, with an empire stretching from Scotland to Asia, from Europe to Africa. Today, it leaves behind landmarks we all know, such as Piazza Navona, Vatican City, Palatine Hill, the Trevi Fountain, and the Colosseum.
As such, Rome is one of the most visited cities in the world, amassing an average of seven to ten million tourists, figures that come only second to Paris within the European Union (EU).
However, often the millions who visit this everlasting city will miss some of the best features it has to offer, the little-known products of its civilisation, engineering, and genius.
So you don't miss out on your next trip, here are the top ten hidden gems in Rome, ranked.
10. Aventine Keyhole – secret view in Rome
Located on the Aventine Hill, one of the seven ancient hills of Rome, the little-known Aventine Keyhole is the first on our list of hidden gems in Rome you must see.
The keyhole is the door of the institute of the Knights of Malta, and through its carefully sculpted lens, you will have a perfect view of St Peter's Basilica.
Address: 00153 Rome, Metropolitan City of Rome, Italy
9. Pyramid of Cestius – Europe's only Egyptian pyramid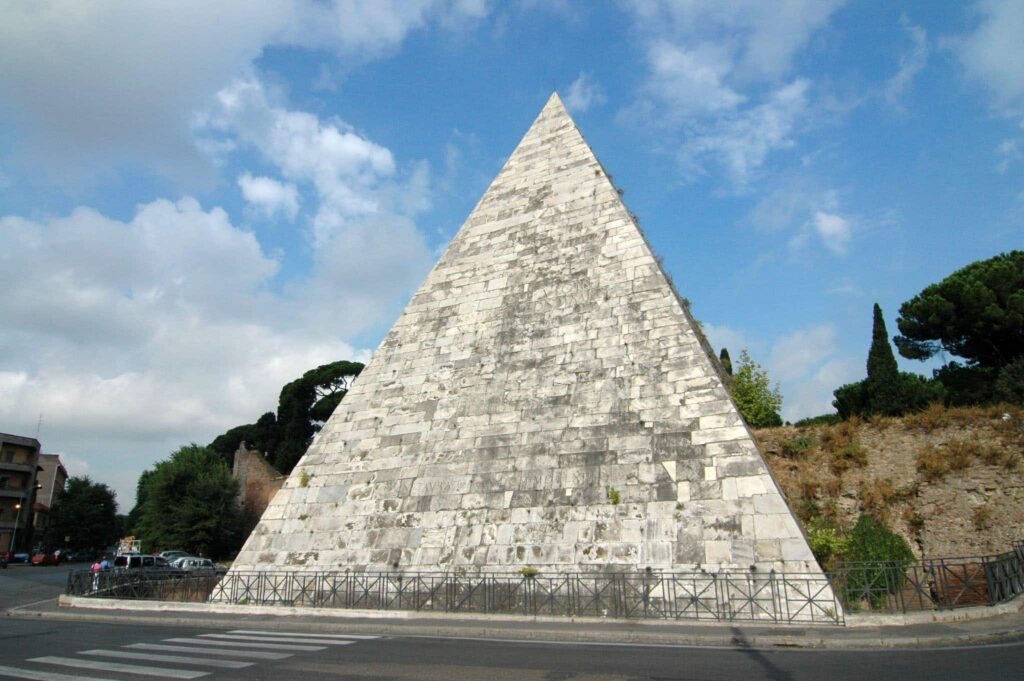 This Roman-era pyramid was built as a tomb for Gaius Cestius, a very wealthy Roman, in 12 BC.
The pyramid is the only Egyptian pyramid in Europe and reaches a peak height of around 36 m (120 ft). Afterwards, why not visit some of the best places for breakfast in Rome?
Address: Via Raffaele Persichetti, 00153 Roma RM, Italy
8. Michelangelo's Moses – a sculpting masterpiece in Piazza di San Pietro
Michelangelo was one of Italy's, Europe's, and the world's foremost artists and sculptors. The Renaissance-era titan is most known for the likes of the frescoes on the ceiling of the Sistine Chapel or David.
However, amongst his best works ranks Moses, which was commissioned by the Pope in 1505 and completed in 1515. Michelangelo's extreme precision and attention to detail are all on show in this masterpiece.
Address: Piazza di San Pietro in Vincoli, 4/A, 00184 Roma RM, Italy
7. Column of Marcus Aurelius – a commemoration of the Emperor's victory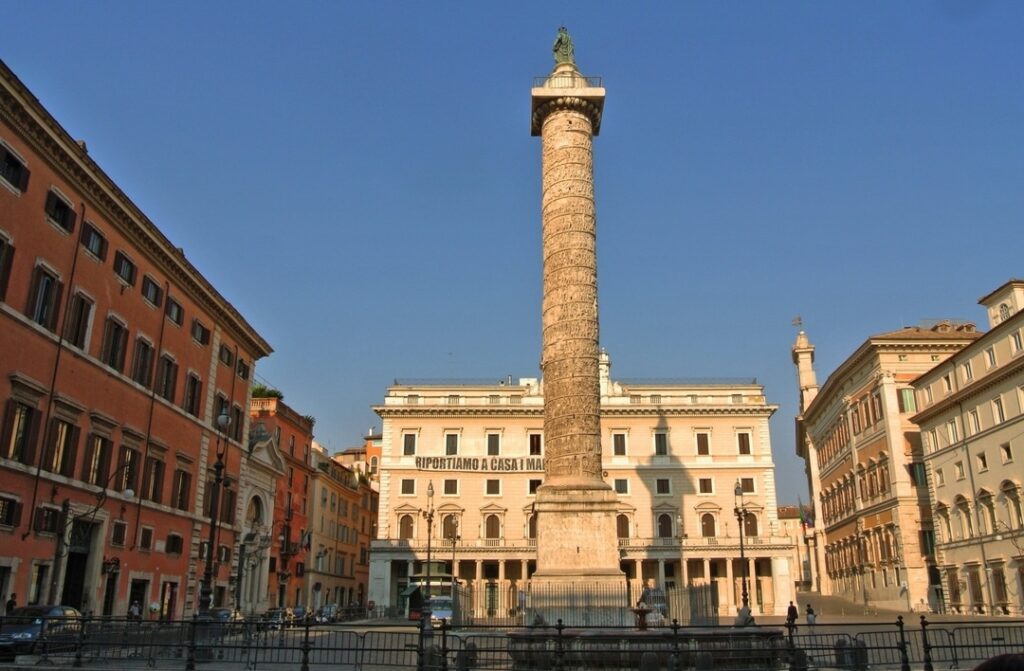 One of the best hidden gems in Rome is the Column of Marcus Aurelius. It is very similar to Trajan's Column.
It is a Roman victory column, which commemorates one of Rome's most famous Emperor's northern war.
Address: P.za Colonna, 00186 Roma RM, Italy
6. Park of the Aqueducts – Ancient Rome at its finest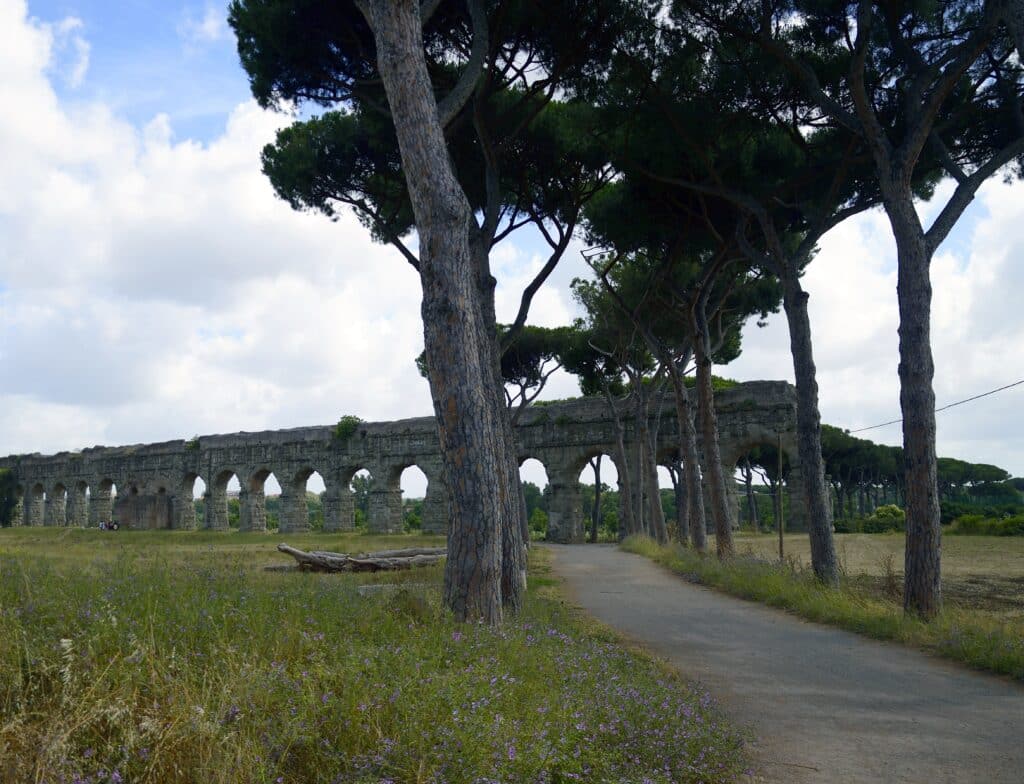 Ancient Rome is still revered today for its fascinating feats of engineering, and one of its stellar achievements was its outstanding supply of water to the city.
At the park, you will come across huge remains of the Aqueducts that ensured a steady supply of water to Rome.
Address: Via Lemonia, 00174 Roma RM, Italy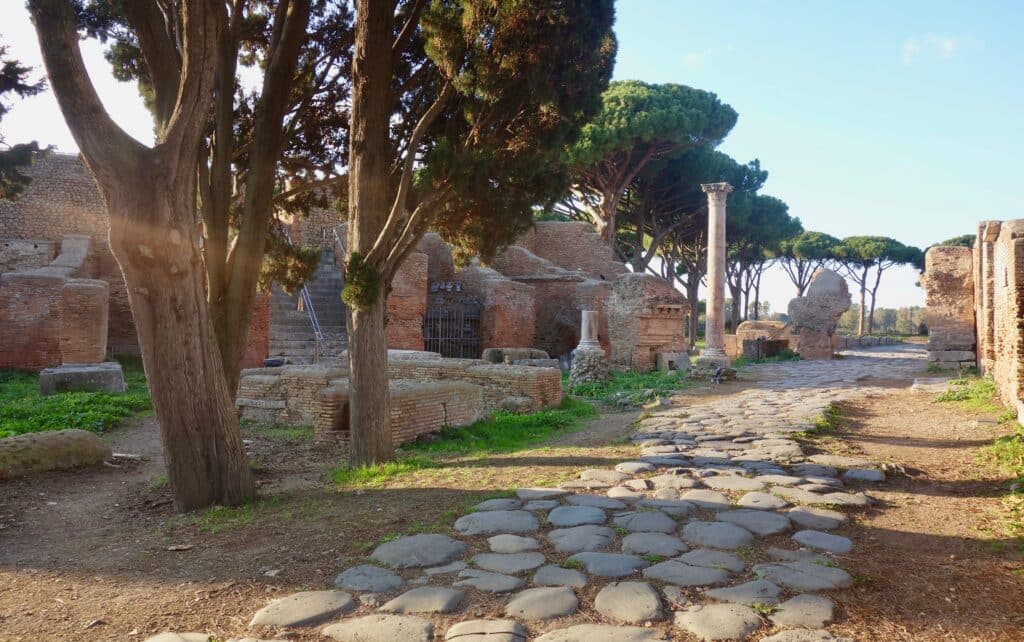 Kicking off the top five of our hidden gems in Rome is the ruins of the ancient harbour city of Roma, Ostia. It lies around 15 miles (25 km) southwest of Rome.
In 400 BC, Rome transformed Ostia Antica into a complex naval base, outstanding for its time, that ensured its dominance in the continent and beyond.
Address: Viale dei Romagnoli, 717, 00119 Roma RM, Italy
4. View from Piazzale Giuseppe Garibaldi – for picturesque views of Rome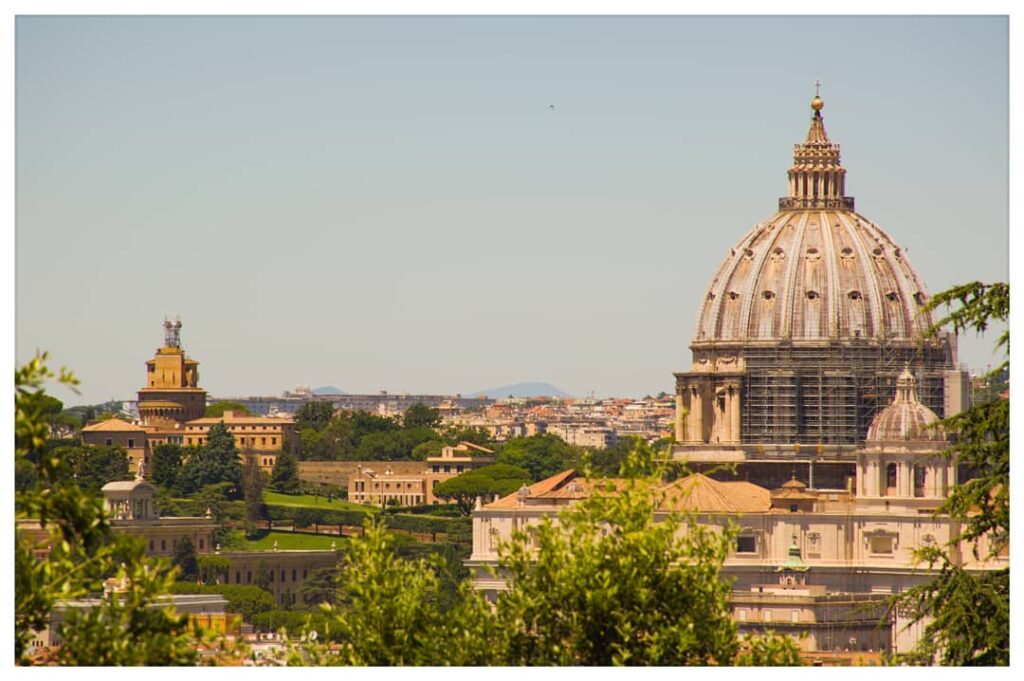 For abounding views of the capital of Italy, look no further than Piazzale Giuseppe Garibaldi, located on Gianicolo Hill.
Directly facing you on this view is the Vittoriano, an imposing structure in the heart of the city.
Address: 00165, Roma, RM Italy
3. Appian Way – the most strategic road in Ancient Rome
One of the top hidden gems in Rome and a must-see for all fans of the history of the city is the Appian Way, once the most strategic road in and out of the city.
It is now a protected area of around 4580 hectares, and visitors can now take the steps once trodden by those in ancient times.
Address: Via Appia Antica, 42, 00178 Roma RM, Italy
2. Palazzo Doria Pamphilj – a stunning gallery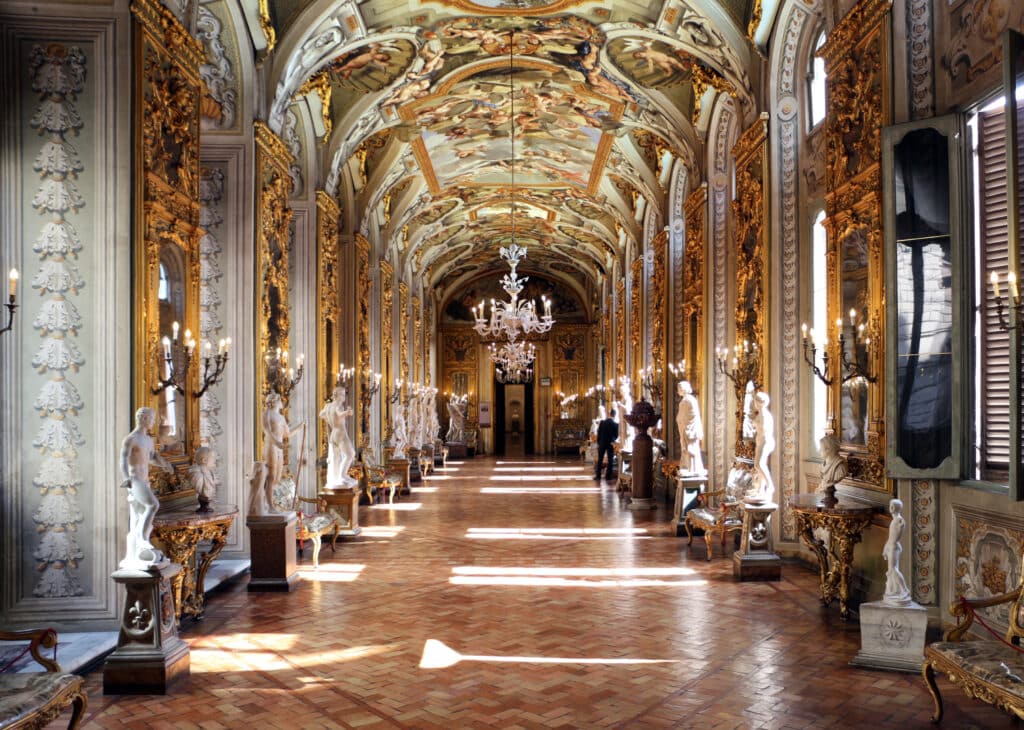 This 16th-century palace can easily be missed during your stay in Rome as it is still relatively untouched by tourism.
It is a haven of beautiful art that typifies the city, forming from a private collection from the Doria family.
Address: Via del Corso, 305, 00186 Roma RM, Italy
1. Largo di Torre Argentina – where Julius Caesar was murdered
Topping our list of the best hidden gems in Rome is the Largo di Torre Argentina. This takes the top prize not only for its preservation of ancient ruins but it is the site where Julius Caesar, perhaps the most famous man from ancient Rome, was murdered.
It is also now a colony of cats, with the ruins now taken over by felines.
Address: Largo di Torre Argentina, 00186 Roma RM, Italy
Notable mentions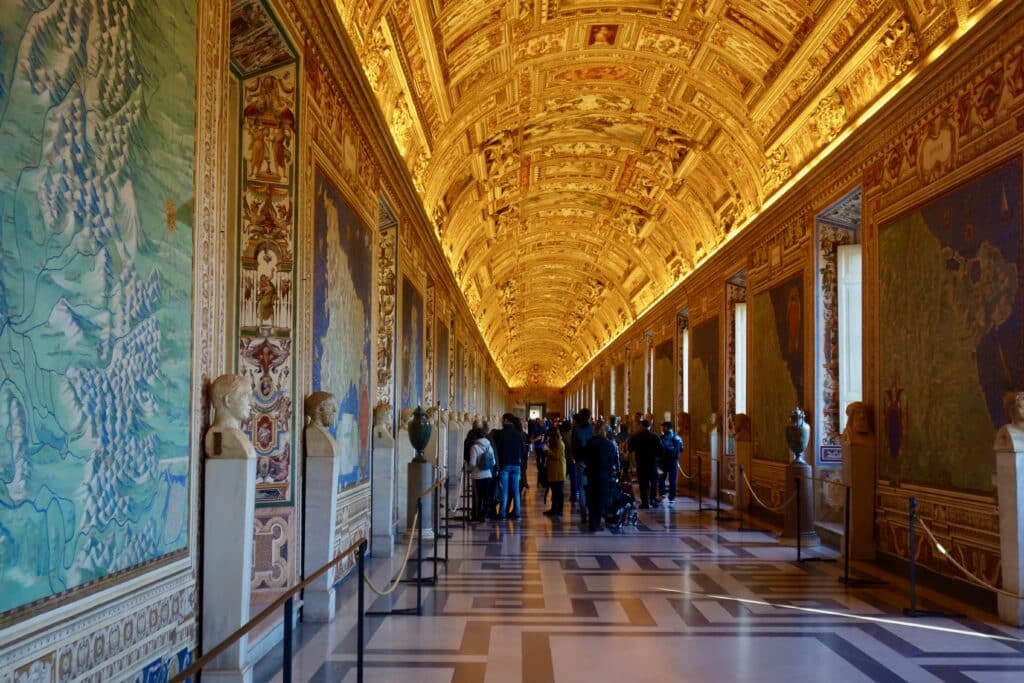 Vatican Museums: The Vatican museums comprise works of art gathered by Popes from the 17th century and onwards.
Rooftop Bar at Martis Palace Hotel: A place to drink with panoramic and unrestricted views of Rome.
Trastevere District: A beautiful and quiet spot in Rome, with authentic buildings, restaurants, street food, and bars. Make sure to check out Piazza Trilussa and Piazza Santa Maria.
Basilica of Santa Maria Maggiore: Dating to the fifth-century AD, the Basilica of Santa Maria Maggiore is a beautiful church known for its impressive mosaics and unique architectural style.
Coppede Neighborhood: Featuring a range of architectural styles, including art nouveau, classicism, and romanticism, this architectural jewel of an area is worth a visit.
Chiesa di Santa Maria della Concezione dei Cappuccini: Located just a short walk from the famous Trevi Fountain, we highly recommend visiting this unusual attraction.
Santa Maria Antiqua: An ancient church located within the Roman Forum. It is known for its incredible ancient frescoes.
What are other great things to see in Rome?
Other great things to see and do in Rome are the Piazza del Popolo, the Palatine Museum, the Vatican Museum, Palazzo Massimo, Palazzo Barberini, Villa Farnesina, and the Villa Borghese.
How many days in Rome is enough?
This is totally dependent upon what you want to get out of it. It is a great spot for a city break. Perhaps give yourself three or four days to make the most of it.
What is the best month to visit Rome?
The best times of the year to visit Rome are between October and April. There aren't as many tourists, and accommodation is not as pricy.