Regarded as the cultural capital of the East, one of Asia's most notable nations abounds with things to do, and we've compiled the best in our Japan Bucket List.
With its fusion of ancient culture and futuristic cityscapes, the Land of the Rising Sun is one of the world's most beautiful and sophisticated travel destinations, with over 30 million tourists visiting yearly.
From the bright lights of Tokyo to the longstanding temples of Kyoto, here's the best things to do in this great country from our ultimate Japan Bucket List.
10. Visit Hiroshima – to explore the turbulent story of Hiroshima's past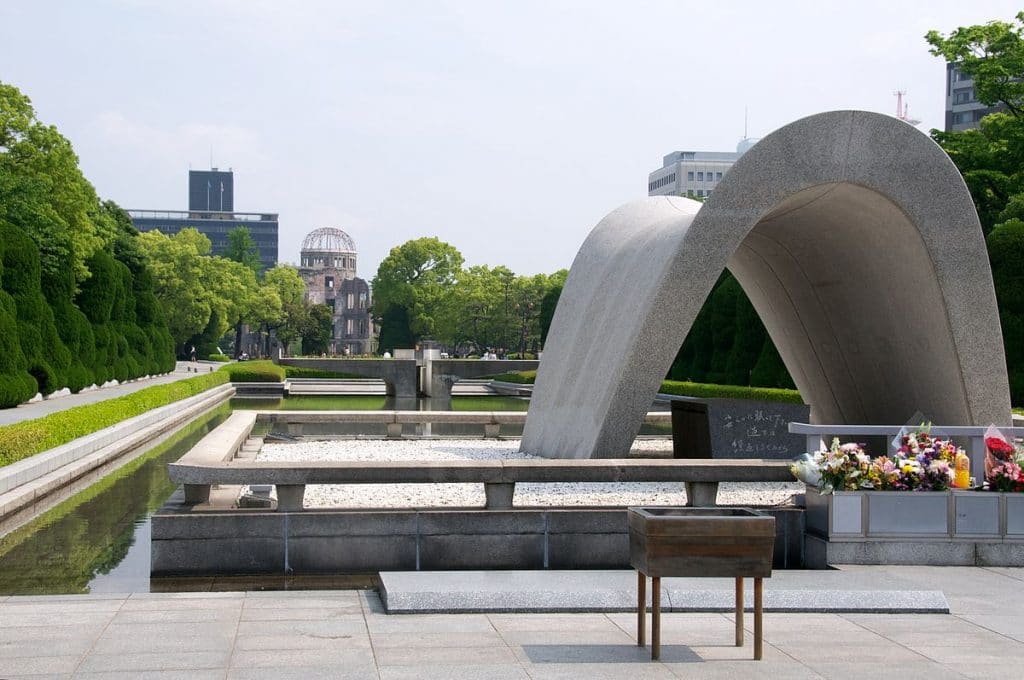 Following its destruction in World War 2, much of Hiroshima was rebuilt and there are numerous memorials to commemorate the lives that were lost – including the Atomic Bomb Dome and Peace Memorial Park.
To squeeze more of the city into your Japan bucket list, we suggest visiting Itsukushima Shrine. This magnificent torii gate was built in 593AD and serves as one of the great wonders of the Hiroshima Prefecture.
Address (Itsukushima Shrine): 1-1 Miyajimacho, Hatsukaichi, Hiroshima 739-0588, Japan
9. Enjoy Tokyo's world famous izakaya – for a laid-back culinary experience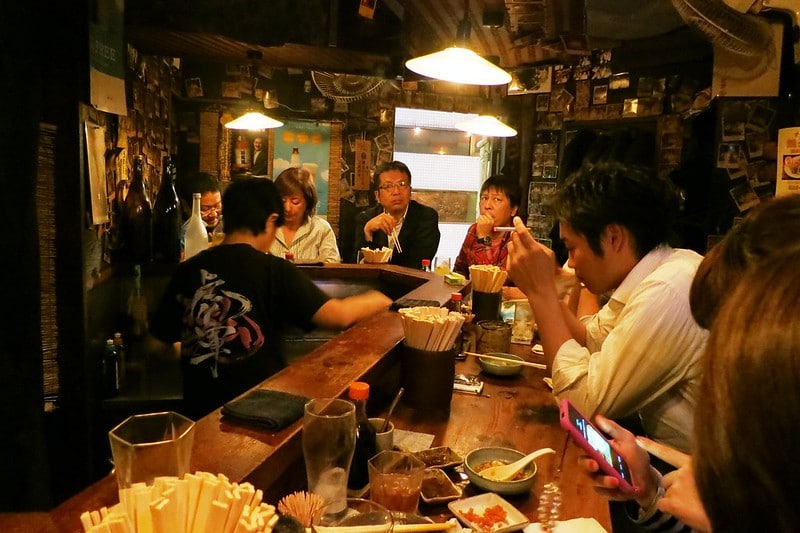 Comparable in nature to Irish bars or tapas venues, Izakaya offer the very best of Tokyo's laidback culinary experience.
Sprawling all across the city, it's difficult to avoid the mouth-watering aromas and lively cheers that emanate from these informal Japanese bars. Live like the locals do and come here with your friends to relax over a plate of yakitori and a few beers. When you are here be sure to try Awamori (also known as island sake) which is Japan's Legendary Rice Liquor.
8. Experience Otaku culture in Akihabara, Tokyo – an anime fan's paradise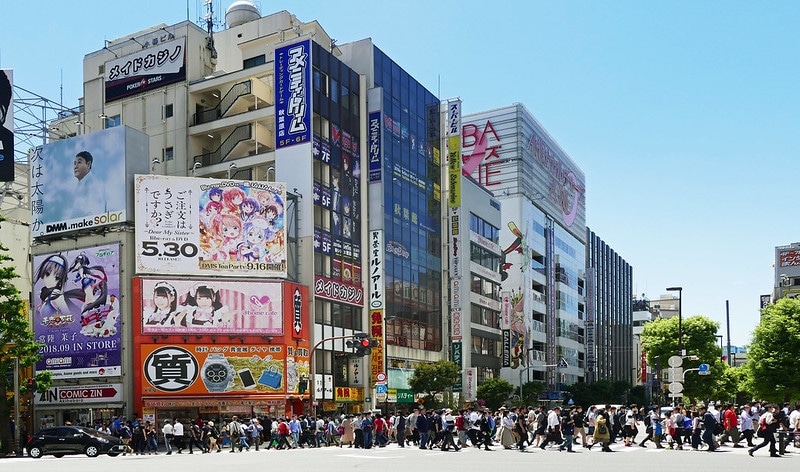 Japan's pop culture largely stems out of its collection of manga, anime and video games which have made their way into popular media around the globe. Those fans who obsess over this modern trend are nicknamed "Otakus".
It's here in the Akihabara district of Tokyo that you can really bring this world of "Kawaii" (cute) culture to life, as you have the chance to visit the many shops, cafes and arcades that promise to be any Otaku's paradise. You have to add this to your Tokyo itinerary.
7. Add chowing down on ramen to your Japan Bucket List – for unparalleled taste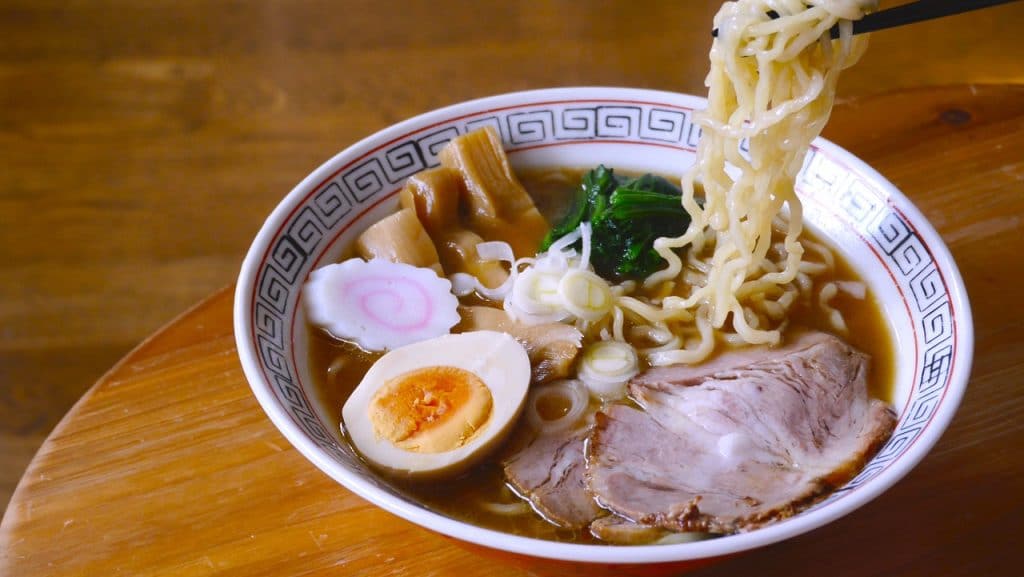 This delectable Japanese dish sees noodles served in a salty broth of meat or fish, and is often flavoured with soy sauce or miso and garnished with seaweed and scallions.
The type of ramen you chow down on will differ depending on where you are in Japan, but rest assured that each one will be as delicious as the last.
6. Witness Hanami – to behold the beauty of Japan in Spring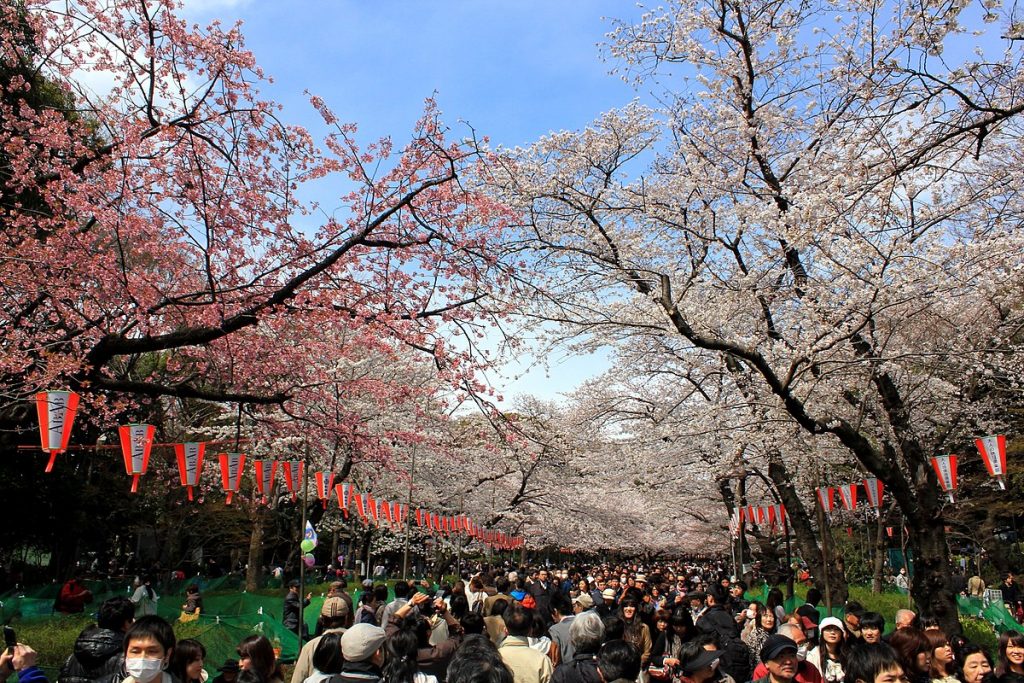 Cherry Blossoms, or Sakura, bloom during Spring and generate such beauty that the Japanese celebrate their appearance every year with Hanami.
Hanami is the traditional custom of throwing outdoor parties beneath the sakura trees with paper lanterns and picnics. Some of the best places to enjoy this ancient tradition include Osaka Castle, Osaka, Himeji Castle, Himeji, or Mount Fuji, Shizuoka Prefecture.
Stay in a ryokan for the ultimate traditional Japanese experience while you're here.
5. Attend a kabuki performance – to marvel at the impressive theatrics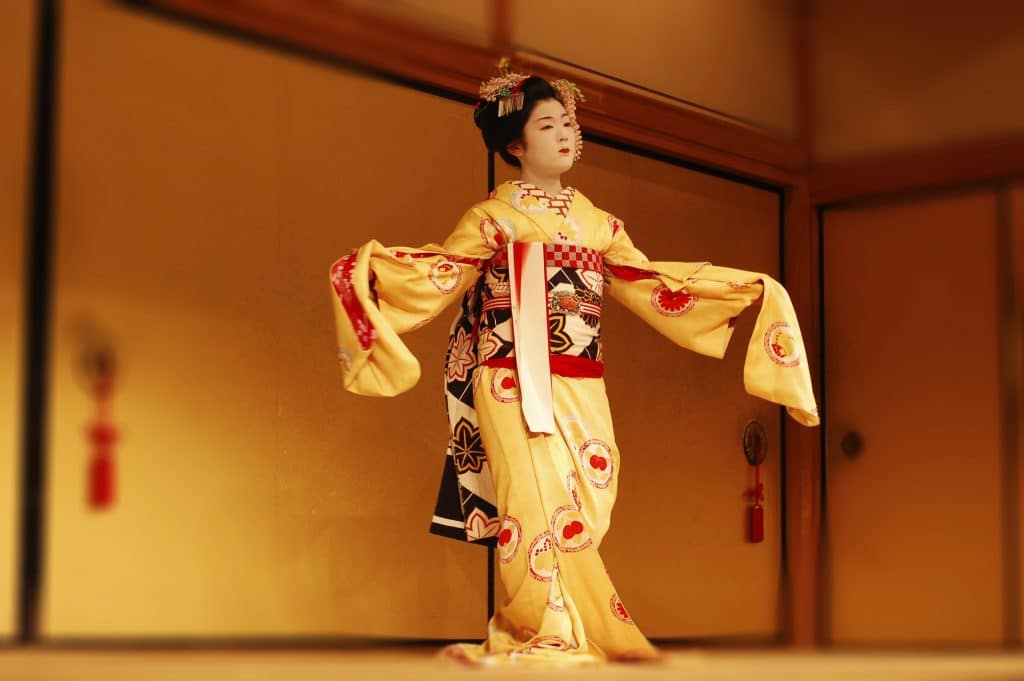 Kabuki theatre traces back to the Edo Period and is recognised as one of Japan's major classical theatre styles.
Kabuki holds such prestige that it was named as a UNESCO Intangible Cultural Heritage, making it essential for your Japan Bucket List.
4. Witness the spectacle of Sapporo's snow festival – to see over 400 ice statues
First held in 1950 and hosting just six snow statues, the Sapporo snow festival now attracts millions of visitors every year and showcases around 400 snow statues under mesmerising lights and festivities.
The festival begins in early February and is divided between three areas: Odori site, Susukino site and Tsu Dome site.
3. Feed the adorable deer of Nara Park, Nara – to fall in love with the city's wildlife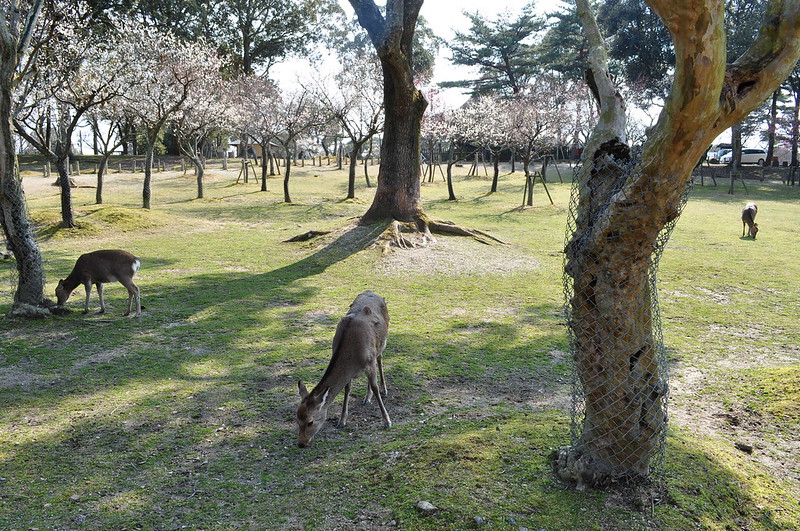 With their population exceeding 1,000, the deer of Nara Park have become an iconic symbol of Nara. Roaming freely across the city, they are so adored that they have been deemed a national treasure.
Deer crackers can be bought around the city, and some of the deer have even learned to bow politely in true Japanese style so that they may be fed.
Address: Nara, Japan
2. Scramble through Shibuya Crossing, Tokyo – to lose yourself in the hustle and bustle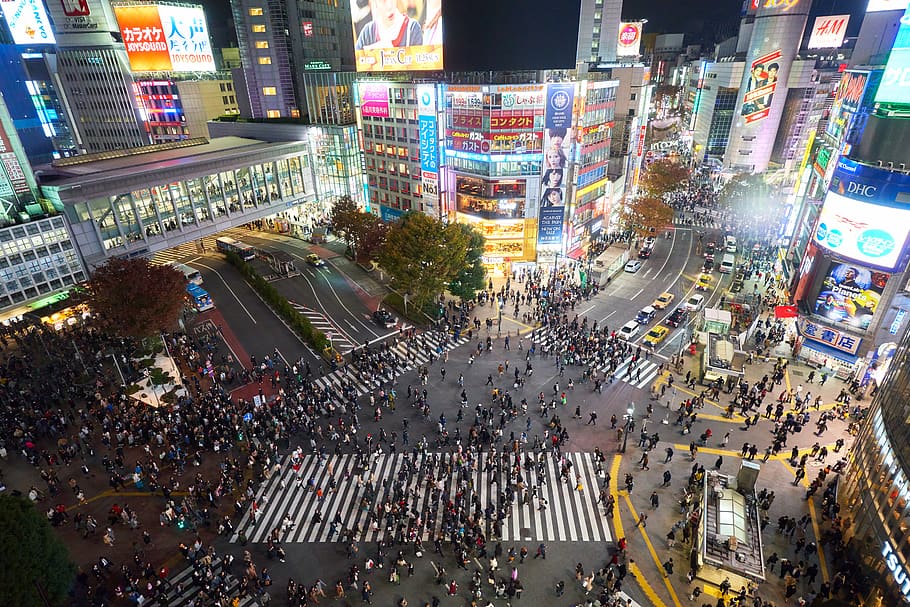 It's easy to look up and get lost in the display of hypnotic lights and screens that bring Tokyo's high-rise cityscape to life, but on the world's busiest pedestrian crossing, you won't have time.
This famous crossing is best seen on a Friday or Saturday night when the crowds are at their largest and the city lights are at their brightest, and is essential viewing to complete your Japan Bucket List.
Address: 2 Chome-2-1 Dogenzaka, Shibuya City, Tokyo 150-0043, Japan
1. Uncover the ancient city of Kyoto – to explore Japan's cultural utopia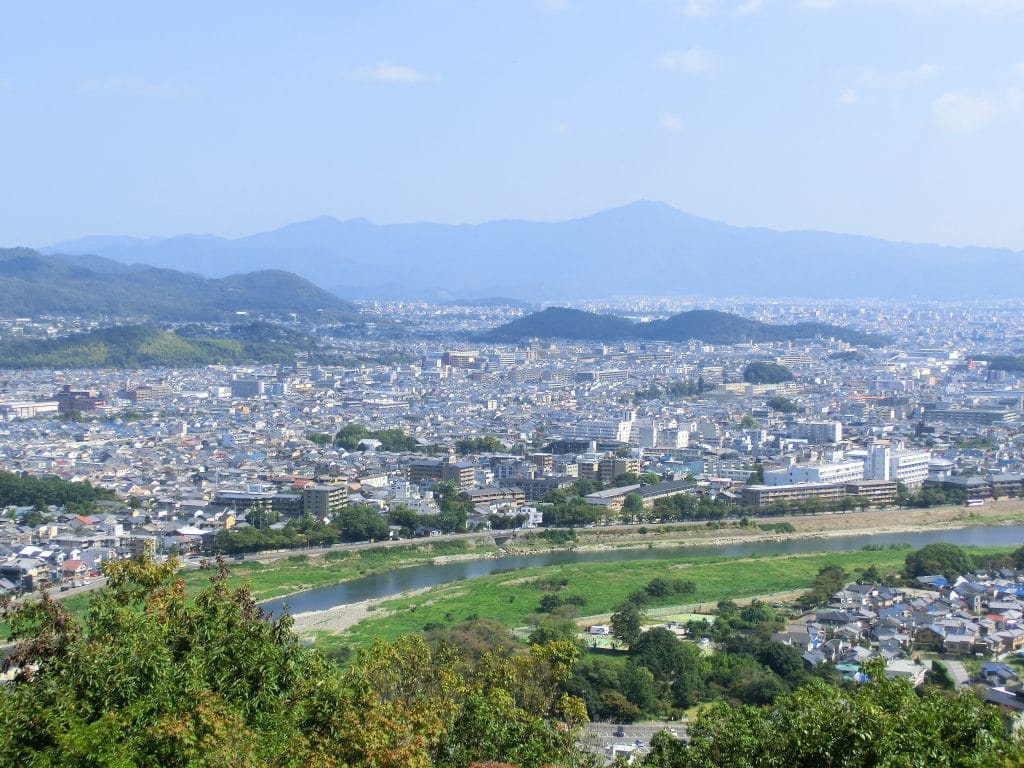 Home to over 4,000 ancient historical monuments, Kyoto is by far one of Japan's most outstanding areas of tradition. For this reason, it attracts millions of visitors every year, the number one reason to plan your trip to Japan before you set off. Arguably Japan's most spectacular site, Fushimi Inari Tasiha was built over several decades and is famous for its countless vermillion torii gates.
Sites such as kinkaku-ji and ginkaku-ji provide other peaceful escapes for tourists, and cultural experiences such as geisha and tea ceremonies return us to a humbler world untouched by modern technology.
Between its cosmopolitan vivacity and serene sense of tradition, Japan promises to offer an unparalleled cultural journey.
So… are you feeling inspired yet by what to see and do on our Japan Bucket List?