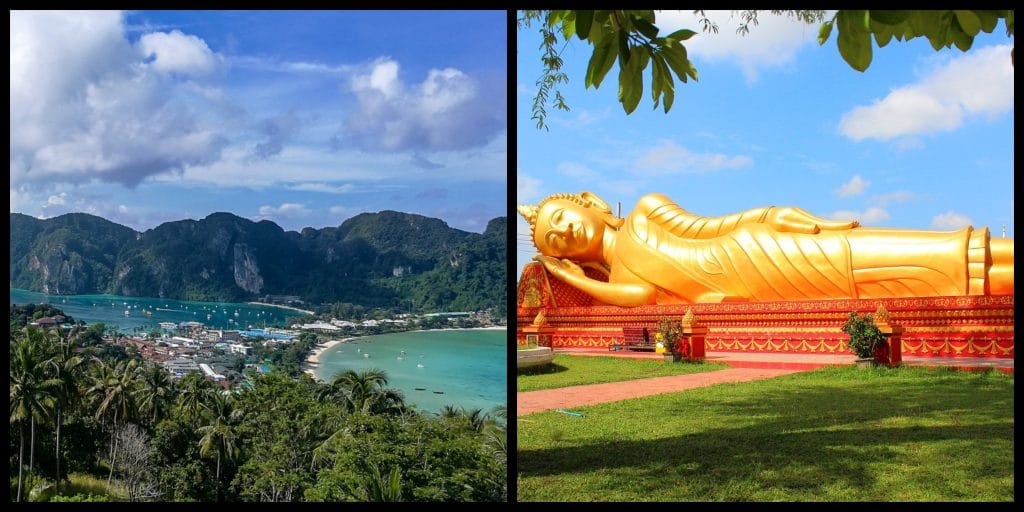 Visiting Thailand but don't know where to begin? Look no further, for we have gathered the best there is to do and put it all into one ultimate Thailand Bucket List.
Thailand is the most visited country in South East Asia, and for good reason. With delicious cuisine, famous landmarks, amazing beaches, full moon parities and some of the friendliest locals on earth, it is the ideal travel destination. It also has the added benefit of being pretty affordable once you get there.
With the huge variety of things to do in this tourist hotspot, it can be hard to narrow down it down. But have no fear, we've got you covered. Check out our Thailand Bucket List: 15 things to do in Thailand before you die below!
WBL'S top 5 fun facts about Thailand.
Thailand was formerly known as Siam until 1939 when it officially changed its name to "Thailand," which means "Land of the Free."
Bangkok, the capital of Thailand, holds the record for the world's longest city name. Its full ceremonial name is "Krung Thep Mahanakhon Amon Rattanakosin Mahinthara Ayuthaya Mahadilok Phop Noppharat Ratchathani Burirom Udomratchaniwet Mahasathan Amon Piman Awatan Sathit Sakkathattiya Witsanukam Prasit."
Thailand is home to the world's largest gold Buddha statue, the "Phra Phuttha Maha Suwan Patimakon". It weighs approximately 5.5 tons and is made of solid gold.
Thailand celebrates its New Year, known as Songkran, with a nationwide water festival. It involves playful water fights and the pouring of scented water over Buddha statues for cleansing and good luck.
Muay Thai, also known as Thai boxing, a martial art characterized by the use of fists, elbows, knees, and shins, is the national sport of Thailand.
15. Visit the floating markets – For a visual spectacle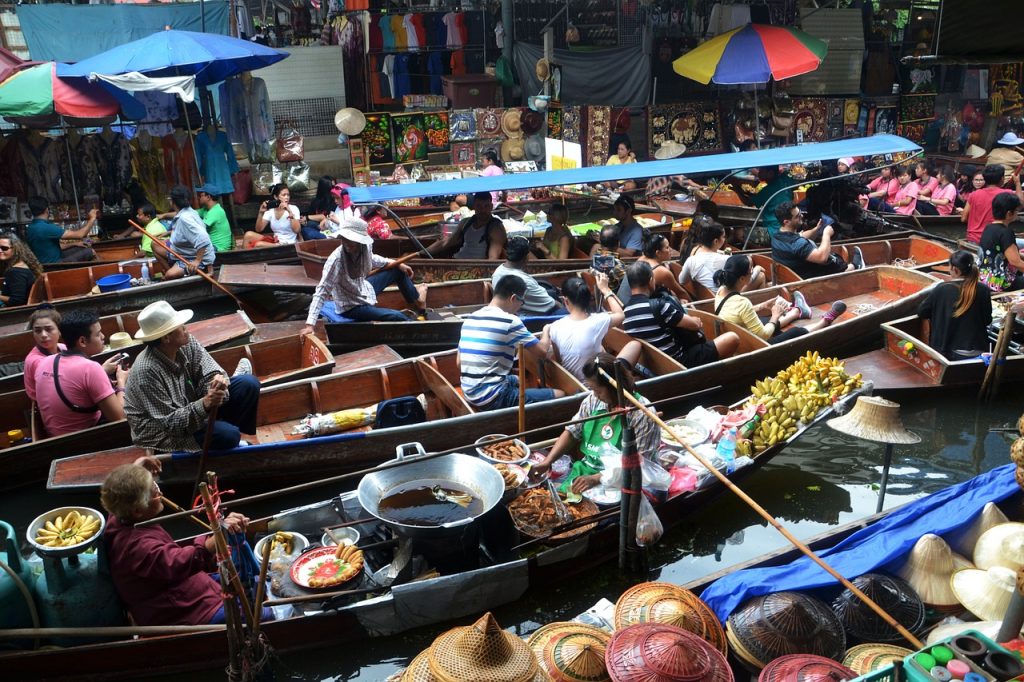 Whether you're just visiting Thailand or you're planning a full trip around southeast Asia, the floating markets of Bangkok are a must.
They are visual treat and a popular Instagram shot for tourists. But you'll probably have to go outside of the capital to get an authentic experience. You won't regret striking this one of your Thailand bucket list.
14. See the Reclining Buddha in Wat Pho – for a great photo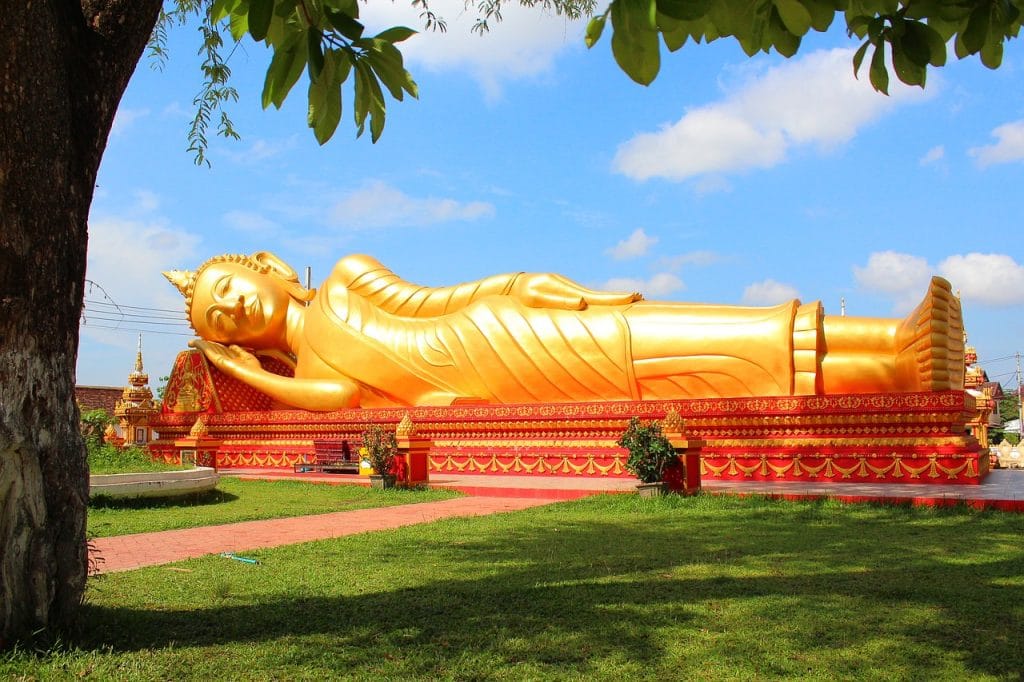 The Temple of the reclining Buddha in the Wat Pho is a must-see for any first time visitor to Bangkok. The 15 metres tall, 45 meters long gold figure is beautifully adorned in mother-of-pearl illustrations.
Plus, the temple is only a short distance from another huge must-see: The Grand Palace. In the alternative, check out our USA Bucket List.
Address: 2 Sanam Chai Rd, Phra Borom Maha Ratchawang, Phra Nakhon, Bangkok 10200, Thailand
13. Visit an ethical elephant sanctuary – walk with gentle giants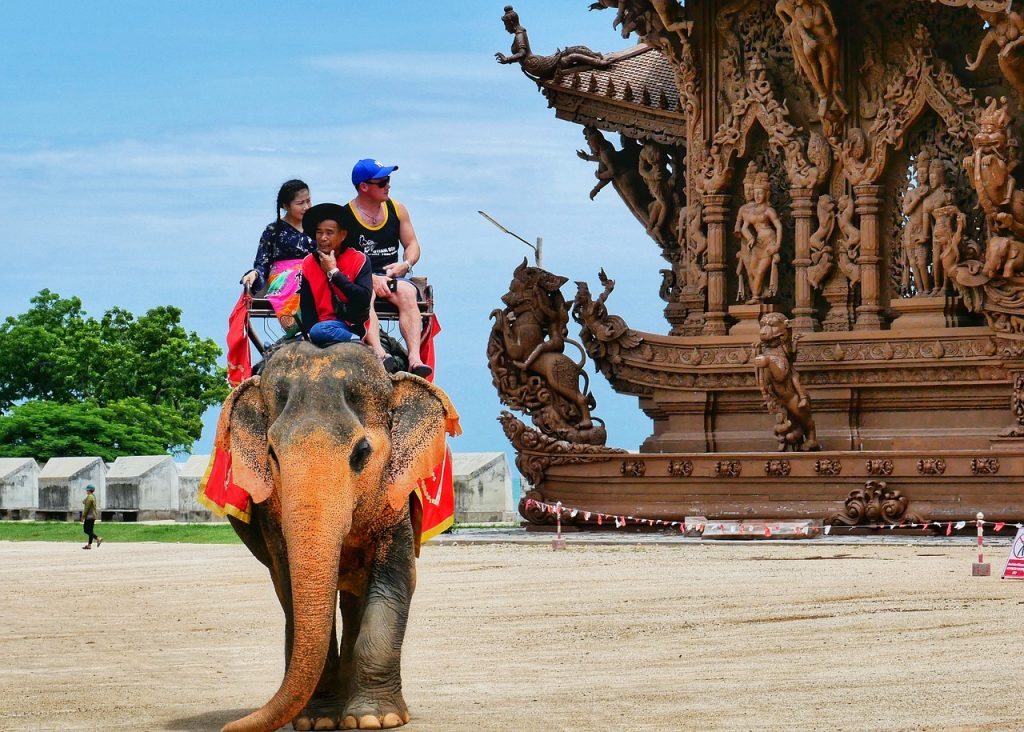 There is no shortage of elephant sanctuaries in Thailand, but if you want to see these gentle giants up close, make sure to visit an ethical one.
Avoid any establishments offering elephant riding or washing and check out havens like the Samui Elephant Sanctuary on Koh Samui and the Elephant Nature Park near Chiang Mai instead.
12. Enjoy some traditional Thai street food in Bangkok – a treat for the taste buds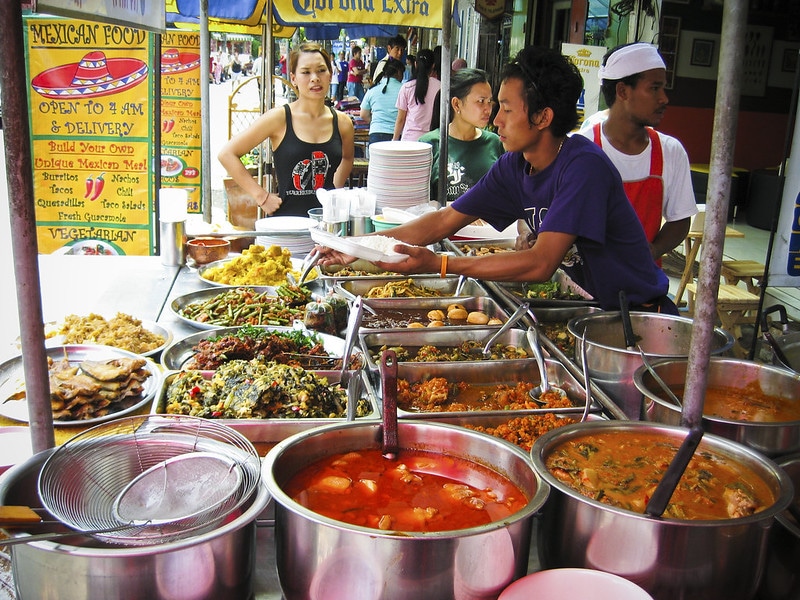 Thailand is famous for its delicious street food stalls and no trip to this beautiful country is complete without visiting one. You'll be spoiled for choice, but look out for the stalls with the queues of locals rather than tourists. You're more likely to have an authentic and tasty experience.
READ ALSO: 10 epic Thai street foods you should try
11. Island Hop – why stick with one?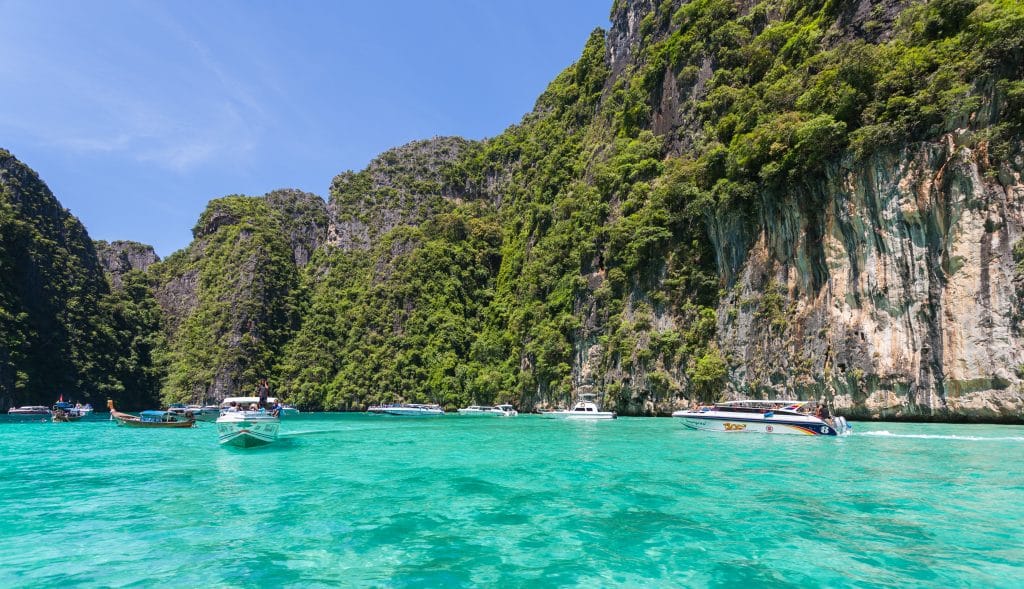 Seen by many as a rite of passage for visitors to Thailand, island hopping has become increasingly popular in recent years. Given many of the islands' close proximity to each other, and improved transport, it's now easier than ever.
Koh Pha Ngan and Koh Tao, among others, offer great beaches, a laid-back vibe and a range of exciting activities.
RELATED READING: TOP FIVE: Islands in Thailand you must visit
10. Try Durian – if you can handle the smell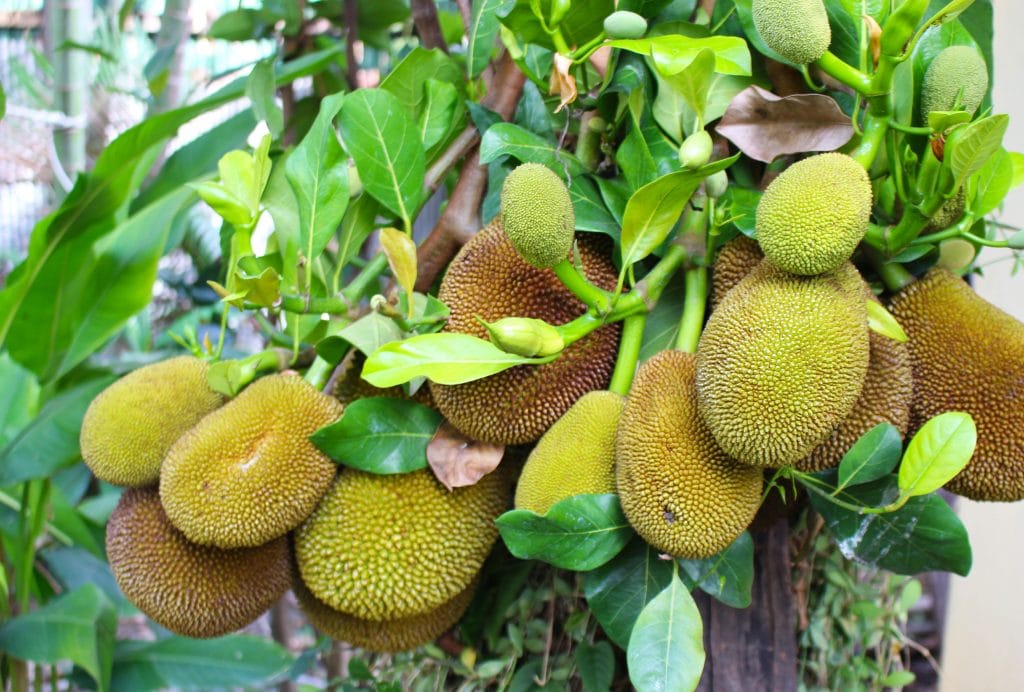 This tropical fruit is like marmite: you either love it or hate it. But you'll never know if you don't try it! So famous for its pungent smell, many establishments have even gone so far as to ban it. Definitely one to cross off your Thailand bucket list.
9. Explore Koh Samui on a motorcycle – for ease of travel
It's true that Koh Samui is one of the more touristy islands in Thailand. But with stunning beaches and tons of fun events going on, it's still well worth a visit.
To see the most of the island, the best mode of transport is a motorcycle. Many hotels provide a rental service, but you won't have to walk far to find a place to hire one.
8. Ride the Sky Train – for seeing the sights from a height
You'll be surprised how much of the city you'll get to see from the famous sky train in Bangkok. Soar through the pristine, chic shopping area near Siam Paragon, passed ornate, ancient temples.
Take in the sights of the city that really is the perfect blend of the old and the new, all while getting where you need to go. To fit everything into your trip, the perfect three-week Thailand itinerary will definitely help you out!
7. Go Snorkelling – for a world-class underwater experience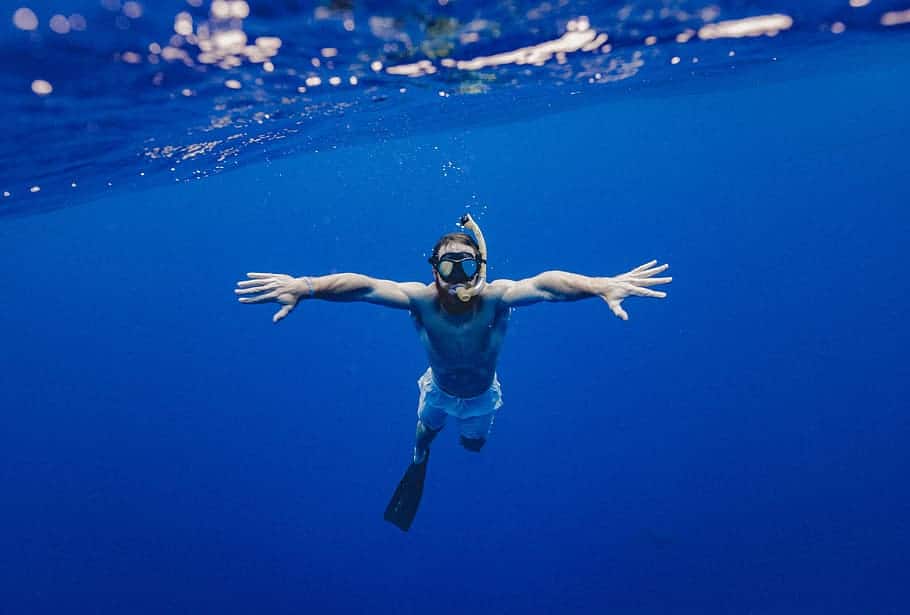 It's no secret that Thailand is home to some of the best places in the world to snorkel. And if that's your thing – it's definitely worth crossing off your Thailand bucket list.
Visit the Surin Islands and immerse yourself in the clearest water imaginable. Invest in a waterproof camera or phone case and snap some of the incredible marine flora and fauna Thailand has to offer.
READ ALSO: Scuba diving Thailand: the 10 best spots
6. Visit "The Golden Triangle" – where three countries collide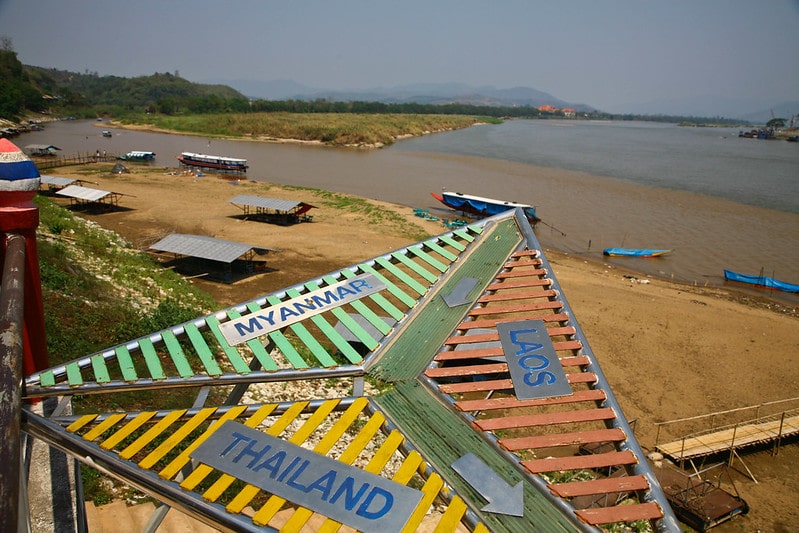 The point in northern Thailand where the country meets Myanmar (Burma) and Laos is known as the "The Golden Triangle". Why not visit and cross 3 countries of your list while you're at it?
Take in the impressive scenery of hill-tribe villages, rich jungle and mist-shrouded mountains in one of the most popular tourist destinations in the country.
Before visiting this amazing location, be sure to check out Nong Khai on your way to the Golden Triangle. Possibly the best way to do this is by taking a first-class train from Bangkok to Nong Khai.
5. Visit the ancient city of Ayutthaya – for centuries of history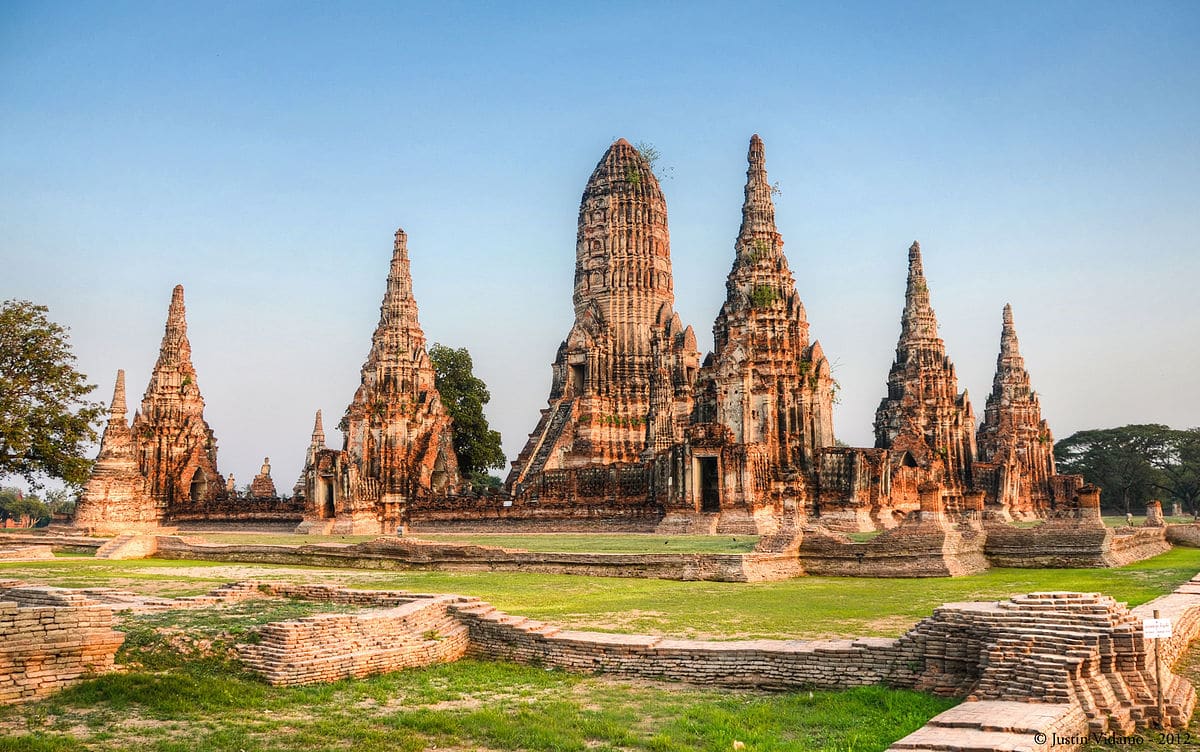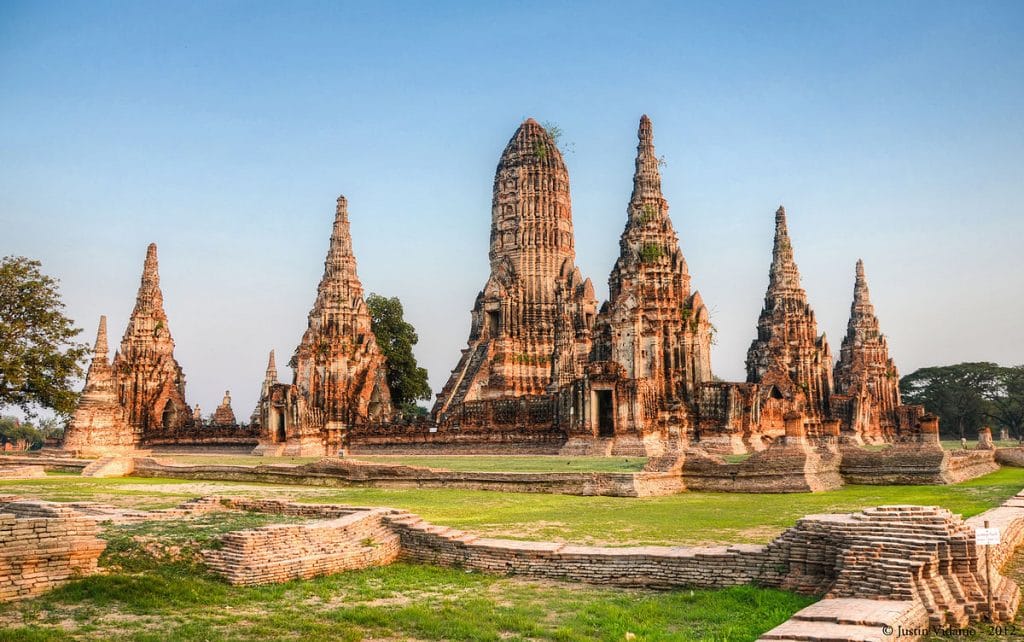 Once the ancient capital of the Kingdom of Siam, the ruins of the city now form an impressive historical park. There are tons of temples seeped in rich history to explore here, and while many tourists only visit for the day, we recommend spending longer.
Definitely try and fit in a visit to the iconic Buddha head, mysteriously fused with a Banyan Tree at Wat Mahathat Maha That.
4. Eat out in Chinatown in Bangkok – one of the best things to do on the Thailand Bucket List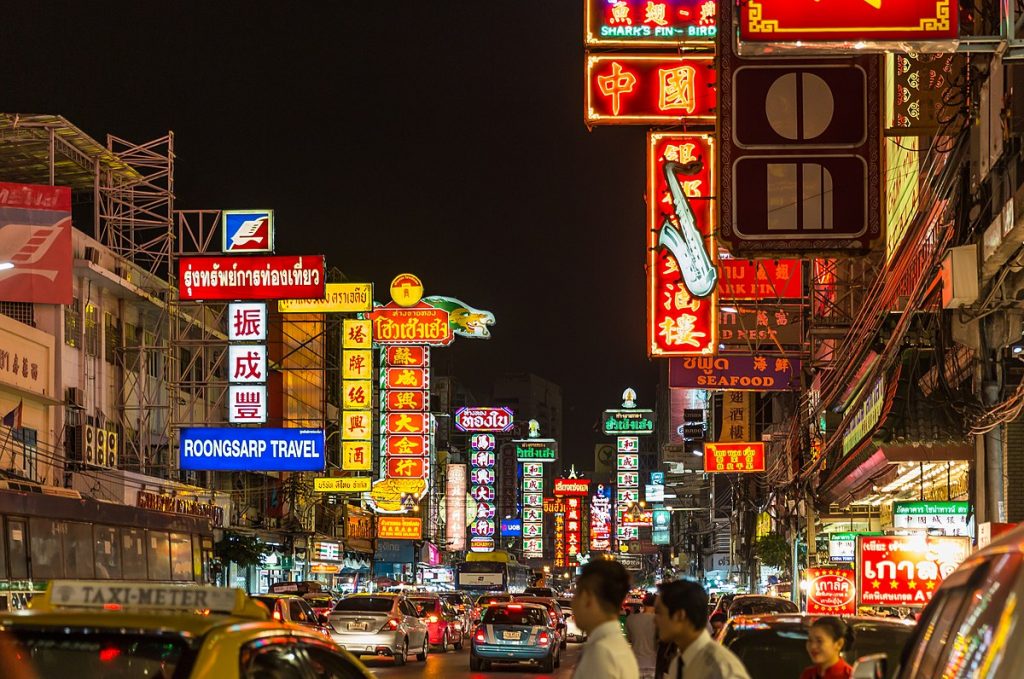 You'll find a bustling Chinatown in every major city, but Bangkok's is something particularly special. Centred around the bustling Yaowarat Road, you've got a seemingly infinite choice of restaurants and street food stalls, all serving delicious Chinese cuisine.
Address: Yaowarat Road, Krung Thep Maha Nakhon, Thailand
3. Go hiking in Khao Yai National Park – for nature lovers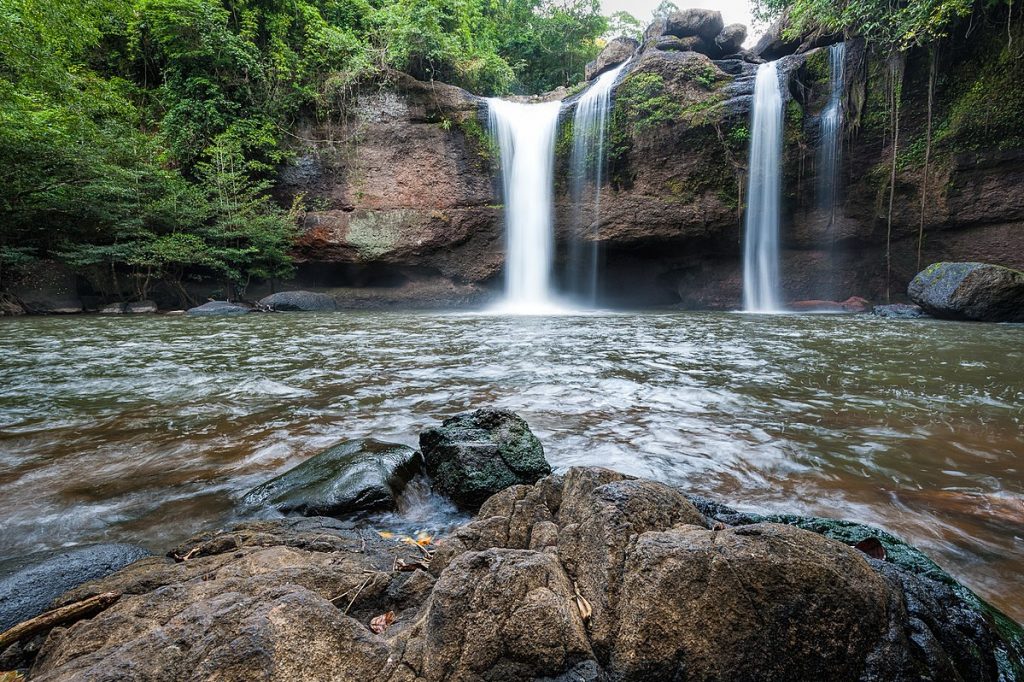 50km hiking and biking trails through forest and grassland, stunning waterfalls and an abundance of wildlife, Khao Yai National Park has it all.
If you're visiting northern Thailand, this natural spot of heaven needs to be on your Thailand bucket list.
Address: Hin Tung, Mueang Nakhon Nayok District, Nakhon Nayok 26000, Thailand
2. Get a Thai Massage – no pain, no gain
No trip to Thailand is complete without treating yourself to a Thai massage. But be warned, this experience may not be as relaxing and meditative as a massage back home.
Be prepared to be pulled into shapes you'd never thought possible, and to feel incredible afterwards.
1. Visit the Grand Palace – for a royal treat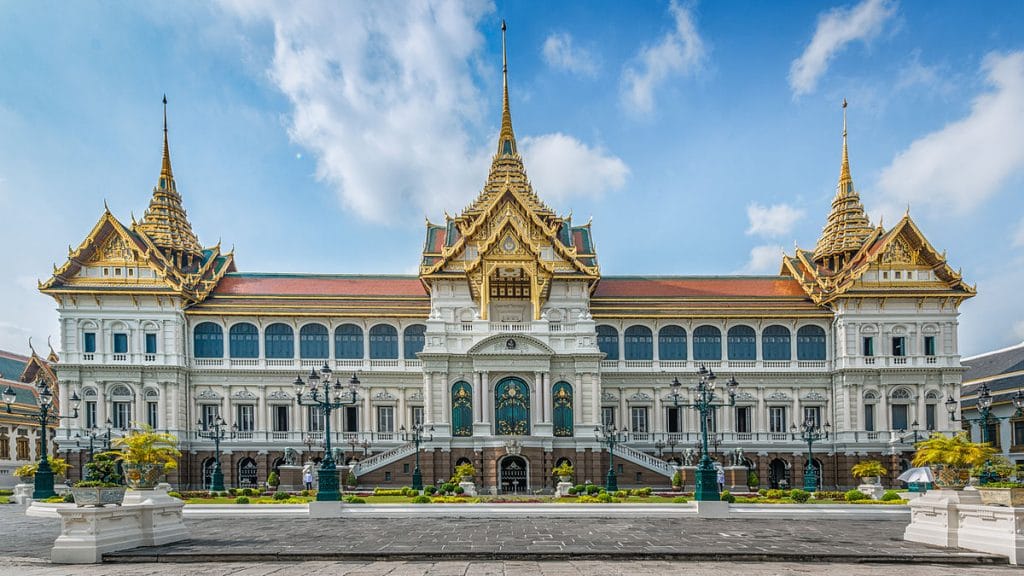 No doubt one of the most popular tourist hotspots, visiting the Grand Palace in Bangkok deserves a spot on your Thailand bucket list. Constructed in the late 18th century, the impressive gold-tipped buildings are a sight to behold.
Guided tours in multiple languages are available, or feel free to explore this gem yourself if you're visiting Thailand on a budget.
Address: Na Phra Lan Rd, Phra Borom Maha Ratchawang, Phra Nakhon, Bangkok 10200, Thailand
If you're visiting Thailand or Southeast Asia, it is important to make sure you pack well. So make sure you know everything you need to pack for Thailand and Southeast Asia before you go.
Your questions answered about visiting Thailand
If you're planning a trip to Thailand and still have questions, we have you covered! In this section, we've compiled some of our readers' most frequently asked and popular questions that have been searched online about this topic.
What is Thailand best known for?
Thailand is renowned for its stunning coastlines, awe-inspiring temples, and delectable culinary delights like Tom Yum Goong and Pad Thai. It is also known for the famous Yi Peng Lantern Festival in Chiang Mai, one of the most amazing cultural celebrations everyone needs to experience.
Why is Thailand so cheap?
Thailand is cheap to visit, and live in, as there is a lower cost of living than in more developed countries, which brings the costs of goods and services down.
How many days are enough to visit Thailand?
A period of 10-12 days is the optimal amount of time to spend in Thailand on holiday as it leaves you sufficient time to travel between two or three regions, explore major attractions, go island hopping, and embark on nature excursions.
MORE ARTICLES ON THAILAND:
CHRISTMAS in THAILAND: best destinations, events, & more
The 5 BEST areas for teaching English in THAILAND
10 things you NEED to know before moving to THAILAND
Top 10 BEST golf courses in Thailand, RANKED
CUSTOMS in THAILAND: 10 things to look out for
TEACHING in THAILAND: our guide on how to do it
Top 10 BEST islands for SCUBA DIVING in Thailand
10 things NOT TO DO in Thailand (that could get you jailed)