A vibrant country of contradictions where the modern and the traditional blend into one, here are some of the things that should be on everyone's India bucket list.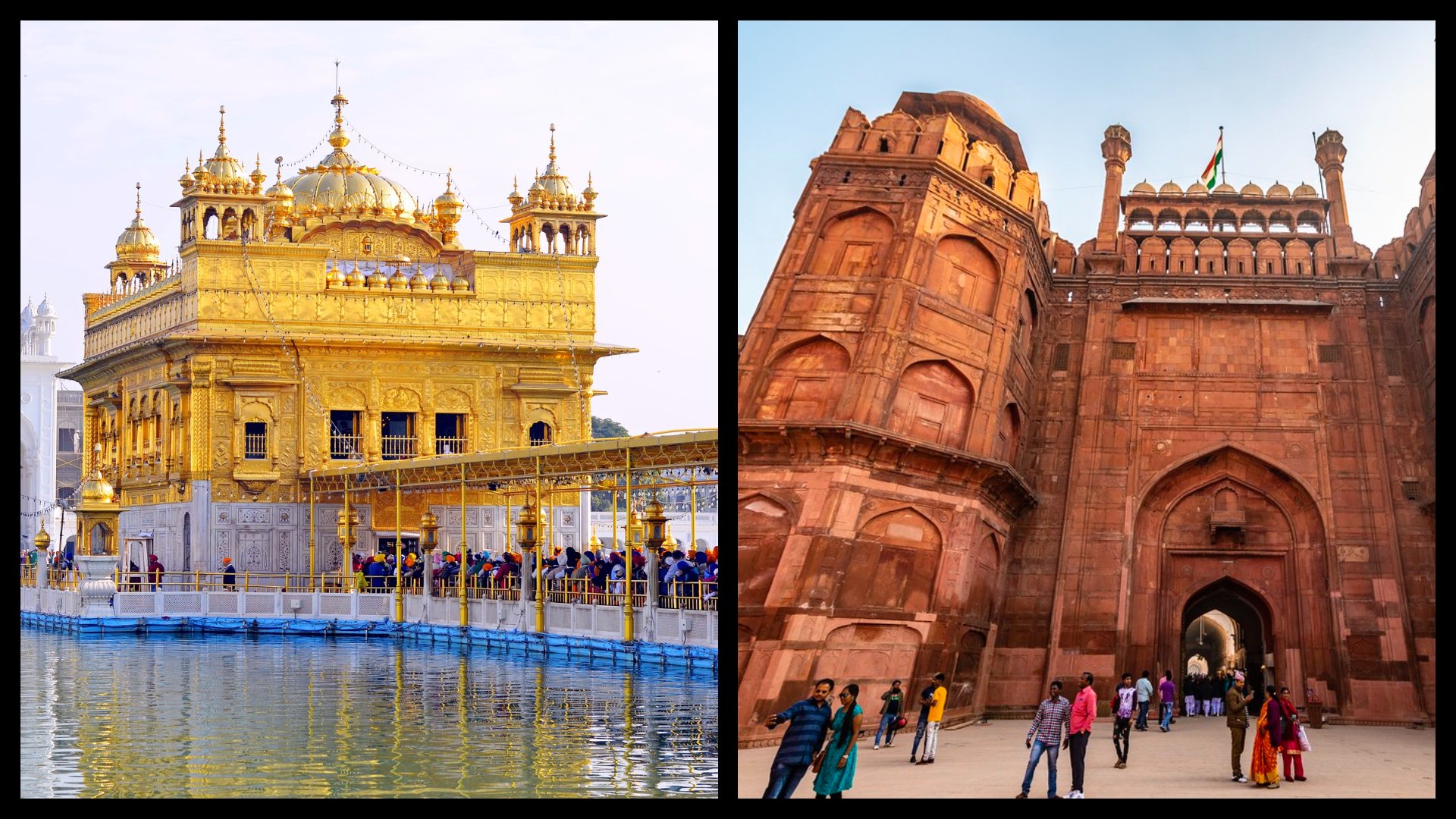 From mountain trekking in the Himalayas to exploring religious temples. Meeting big cats to wandering along whitesand beaches. Here are the best things to do in India.
As the seventh-largest nation in the world by landmass, it is no surprise that India boasts a plethora of things to see and do.
Seeing all the sights would take a lifetime. However, there are certain places to visit in India that you just can't miss. So, we are here today to fill you in on the top 20.
WBL'S top 6 useful tips for your visit to India
Ensure you have a valid visa before travelling to India. Apply for your visa well in advance to avoid any last-minute complications.
India is a vast country with diverse attractions. Research the destinations and hidden gems you want to visit, and plan your itinerary accordingly.
Dress modestly and respect local customs as India is a culturally conservative country, and it is advisable to dress modestly, especially when visiting religious sites.
India can have a hot climate, especially during the summer months. Drink bottled water and stay hydrated throughout your trip. Avoid consuming tap water or ice made from tap water.
Be cautious when consuming street food, and opt for restaurants with good hygiene standards to avoid any potential stomach issues.
Be open-minded, embrace the differences, and immerse yourself in the unique beauty and vibrancy that India has to offer.
20. Diwali – for the festival of lights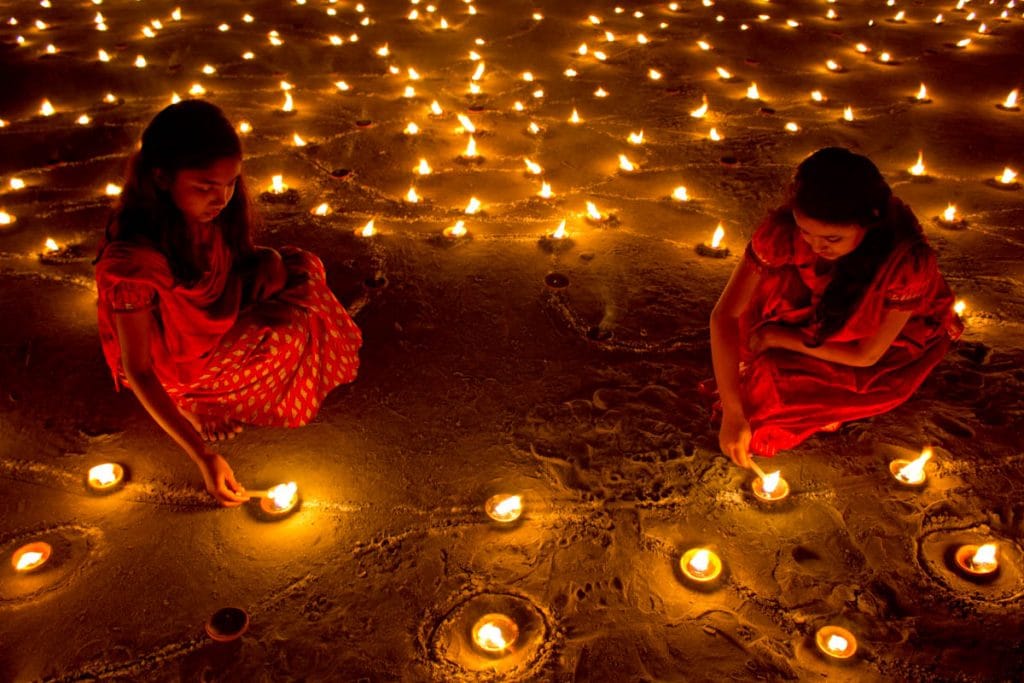 India plays host to numerous cultural festivals throughout the year thanks to its abundance of gods and religions. However, the biggest festival of them all, Diwali, should be on everyone's India bucket list.
Held every year between October and November, Diwali is otherwise known as the 'festival of lights'. This is due to the tradition of one million diyyas (clay lamps) lighting up India's streets, homes, and temples.
19. Hop on a train – a different perspective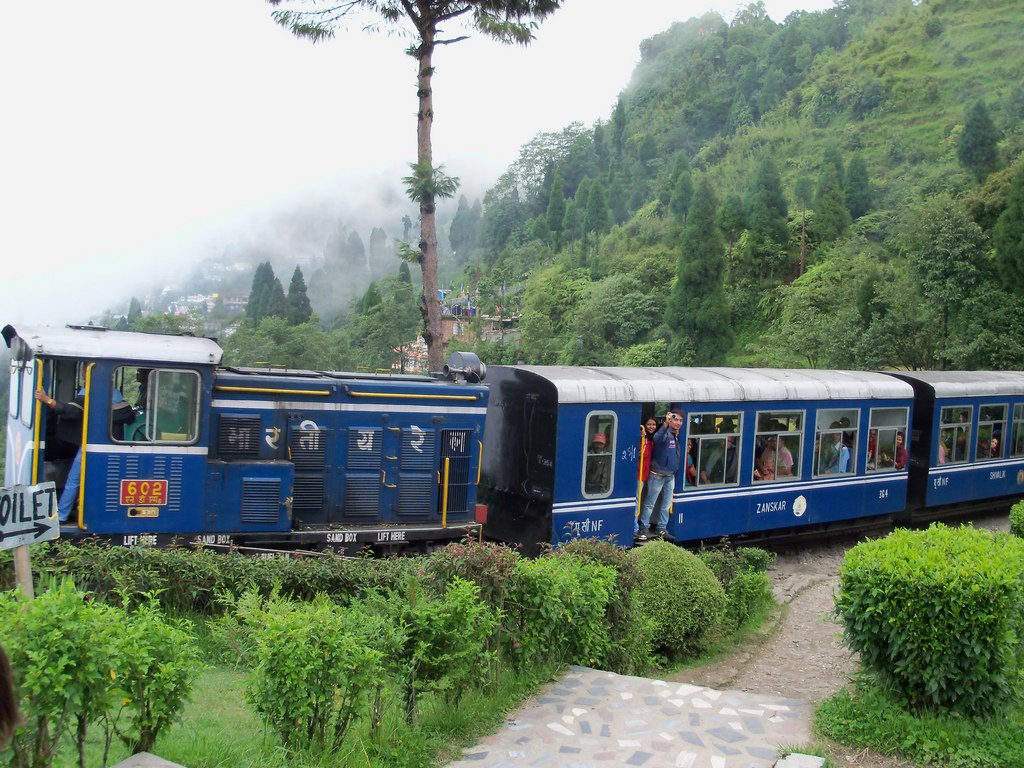 To experience the country from a different perspective, one of the best things to do in India is definitely to hop on a train.
Some of the best train journeys through India are the desert crossing from Jodphur to Jaisalmer, the 'Toy Train' from Kolkata to Darjeeling, Cardamom Route from Madurai to Bodinayakkanur, or the Grand Trunk Express from New Delhi to Chennai.
18. Kinnaur, Lahaul, and Spiti, Himachal Pradesh – for a Himalayan adventure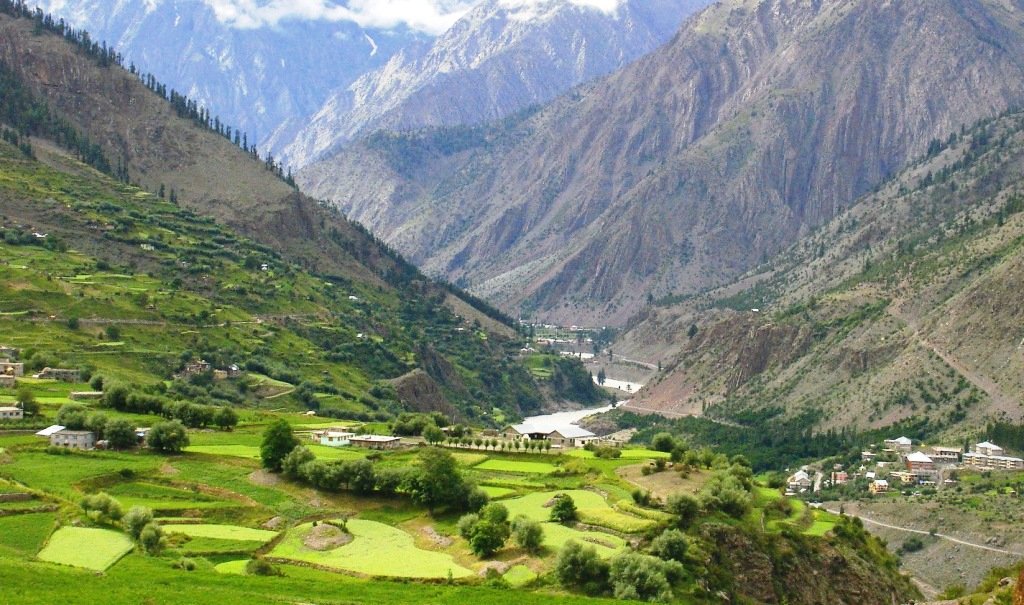 Step into the Himalayas by completing the 14-day long hike along the Kinnaur, Lahaul, and Spiti Valleys route.
This spectacular experience will take you through the villages of Kalpa, Nako, Tabo, Dhankar. You will also travel through Kaza, Ki, and Kibber as you are surrounded by snowcapped mountains and old Tibetan temples.
17. Meet India's 'big five' – greet the wildlife
India is home to five big cats: Bengal tigers, Asiatic lions, snow leopards, clouded leopards, and Indian leopards. And no trip to the country would be complete without meeting the natives.
The best place to meet these big cats is at one of the country's national parks, including Bandhavgarh, Ranthambore, Kanha, Pench, Satpura, and Tadoba.
READ ALSO: Top 10 biggest zoos in the world, RANKED
16. Mysore Palace, Mysore – India's regal past
The magnificent city of Mysore is one of the best places to visit in India in its own right. However, its main attraction, Mysore Palace, should be on everyone's India bucket list.
The palace was completely rebuilt in 1897 after it was destroyed by a fire and the palace that we see today boasts many elegant features that replicate the original building.
15. Pondicherry – a romantic city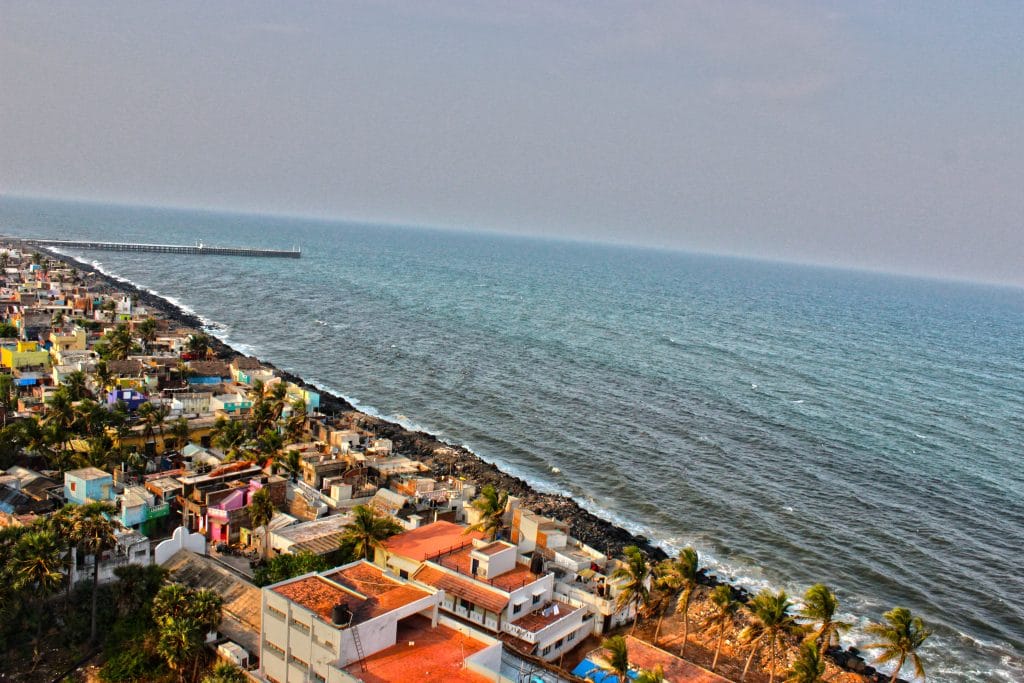 Pondicherry is not only a must-visit, but it is also one of the best honeymoon destinations in India, thanks to its romantic atmosphere and seaside location alongside the Bay of Bengal.
The French legacy of this former French colonial settlement remains to this day in the city's French Quarter, which is defined by beautiful tree-lined streets and mustard-coloured colonial villas.
14. Akshardham, Delhi – an impressive Hindu temple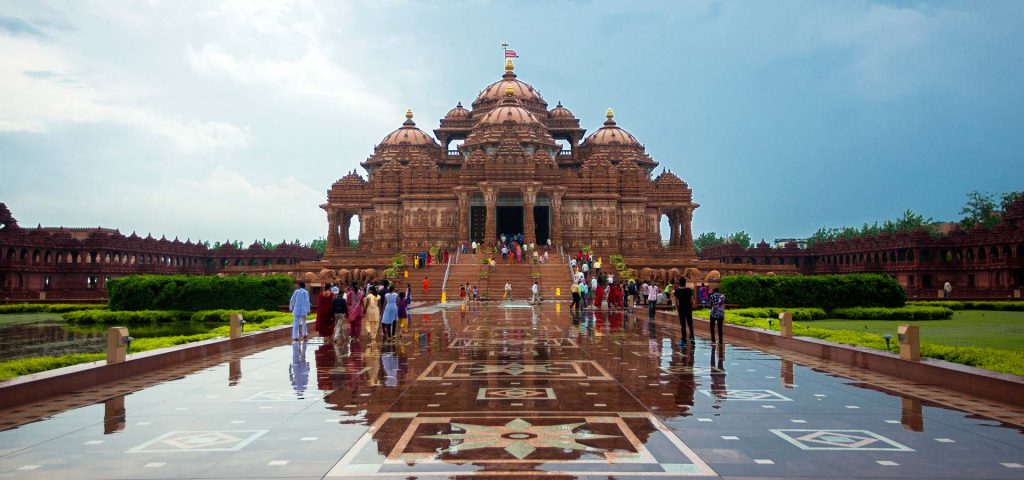 Akshardham is a beautiful Hindu temple and spiritual-cultural campus located near the Yamuna River and the border with Noida.
If you're looking for a glimpse into India's spirituality, this is the place to visit. Hailed as an eternal place of devotion, purity, and peace, Akshardham boasts an abundance of modern Hindu culture, spirituality, and architecture.
READ ALSO: Top 10 biggest temples in the world, ranked
13. Amer Fort, Jaipur – a historic fort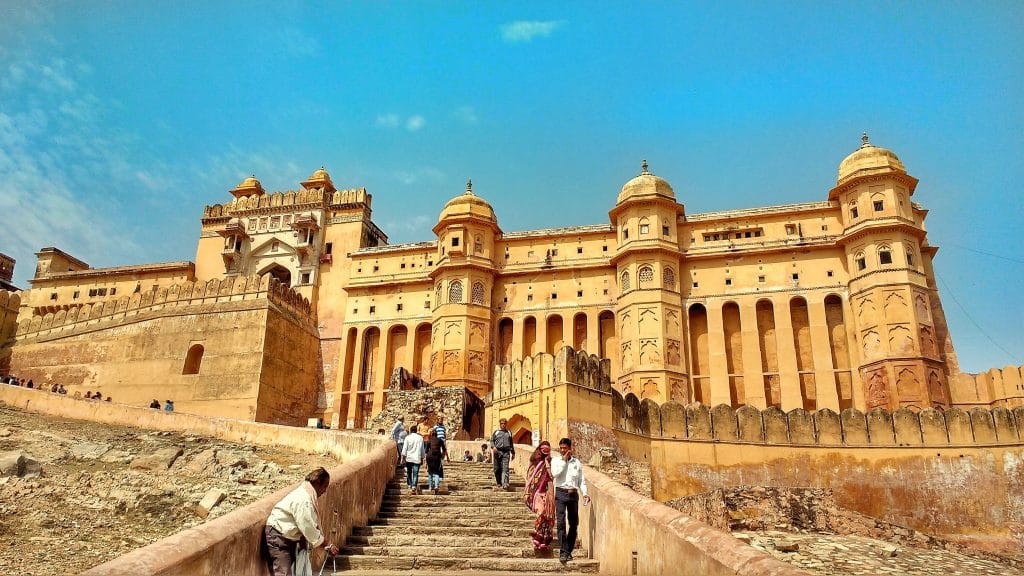 Located in Amer, Rajasthan, Amer Fort is definitely up there with the best things to do in India as you can explore the decadent courtyards and marvel at the decorated elephants .
Otherwise known as the Amber Fort, this fortified palace was carved high into the hillside in 1592 and has since become one of the most well-known forts in the country.
RELATED READ: Top 5 best backpacking Asia routes
12. The Ellora Caves, Aurangabad – a glimpse to India's past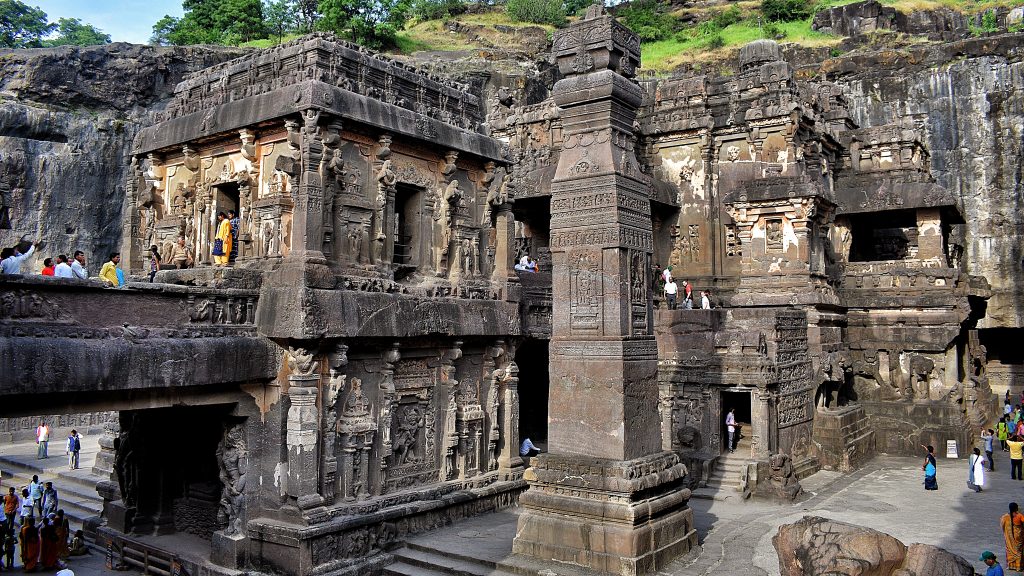 Built between the 5th-and 10th-centuries by Buddhist, Jain, and Hindu monks, the incredible Ellora Caves are well worth a visit.
Recognised today as a UNESCO World Heritage Site, these incredible caves include a collection of 34 carved monasteries, chapels, and temples.
11. Mecca Masjid, Hyderabad – one of the world's largest mosques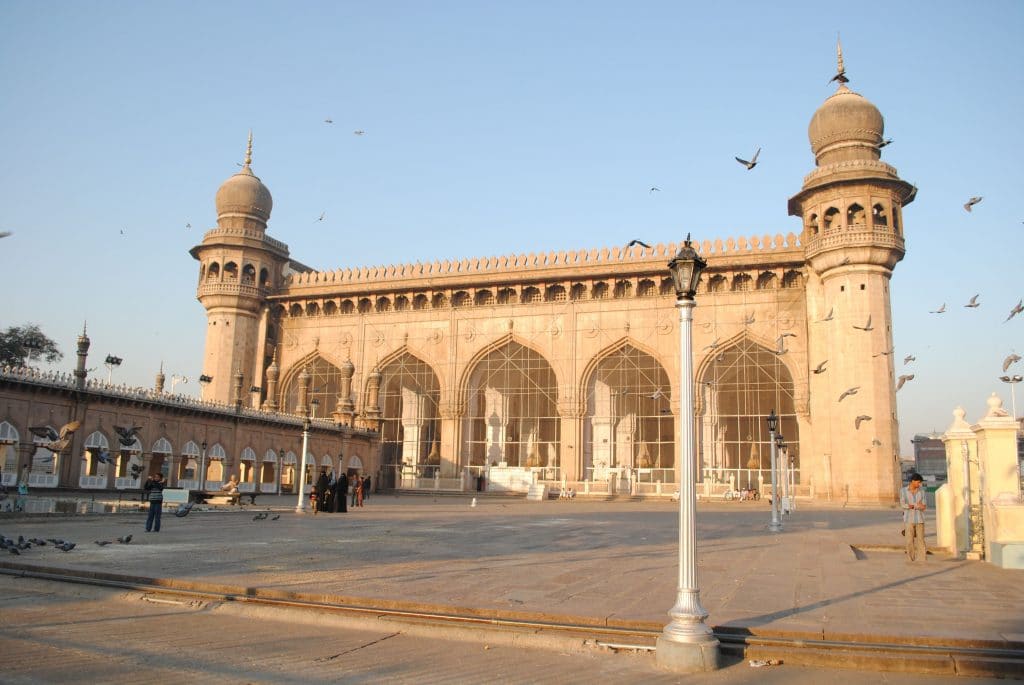 If you're thinking of things to add to your India bucket list, you need to include Mecca Masjid, one of the world's largest and India's oldest mosques.
The Mecca Masjid can accommodate up to an astounding 10,000 worshippers at one time. The beautiful mosque features 15 enormous arches and pillars of black granite.
10. Periyar National Park and Wildlife Sanctuary, Madurai – a scenic wildlife park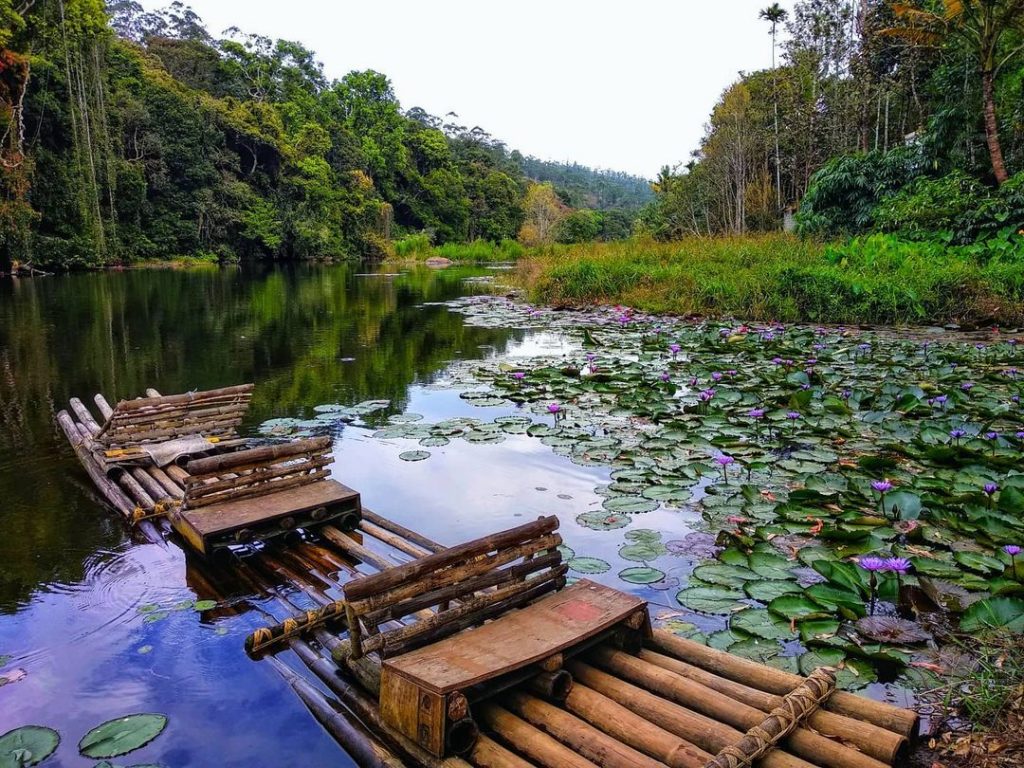 Periyar National Park and Wildlife Sanctuary in South India is a beautiful wildlife park set on a lake, which boasts incredible mountain scenery.
The wildlife sanctuary is home to several species, including a free-roaming Indian elephant and over 20 Bengal tigers.
9. The beaches of Goa – a tranquil getaway
Goa is well-known for its stunning white-sand beaches that run along its western coastline.
Overlooking the Arabian Sea, Goa is the place to go for a peaceful beachside holiday. The island also plays host to numerous yoga retreats and spa resorts.
8. The Red Fort, New Delhi – stick around for the sound and light show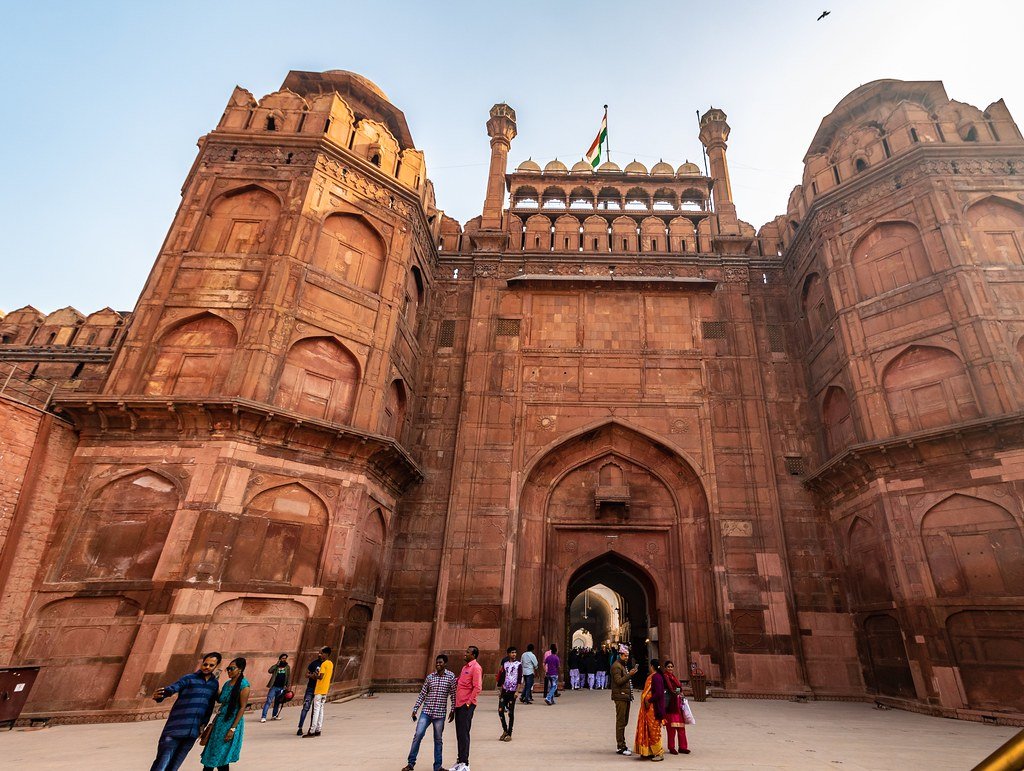 Built in 1648, the Red Fort in New Delhi was once the seat of Mughal power in India.
The Red Fort gets its name from the colourful red sandstone used in the construction of the fantastic crescent-shaped fort. Each evening, an incredible sound and light show tells the tale of important events from the fort's history.
7. The Golden City: Jaisalmer – walk through a city of gold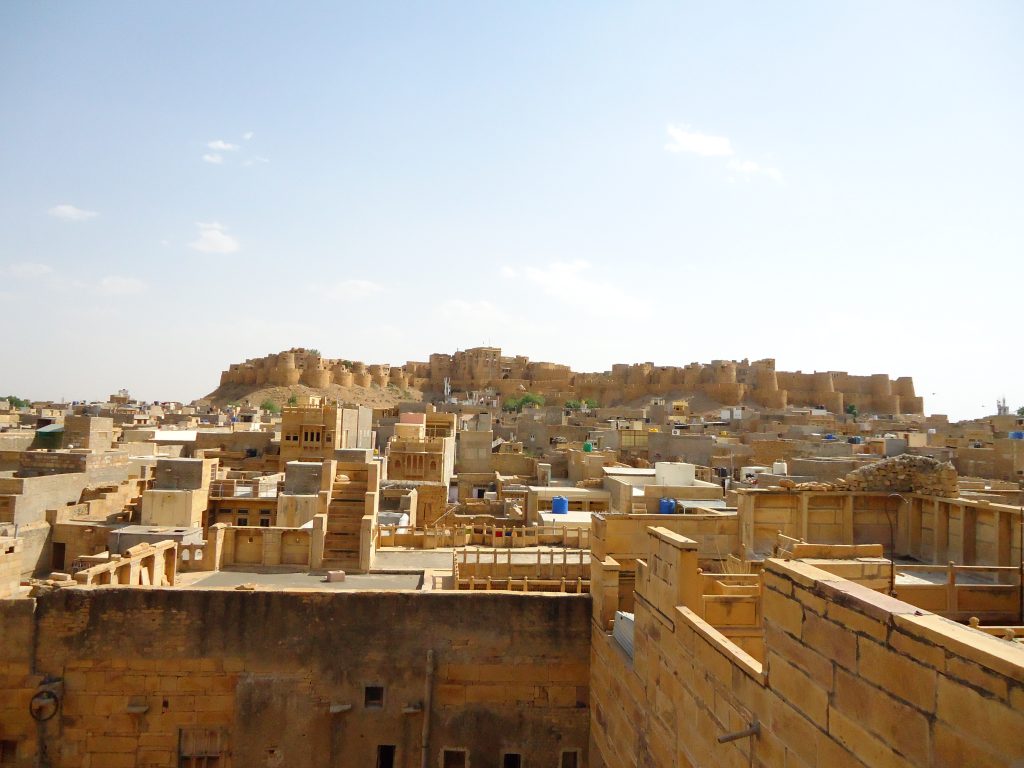 India's Golden City gets its name from the yellow sandstone that has been used in most of its buildings.
As one of the best places to visit in India, you will be in awe as you wander through the streets and marvel at the old architecture, including the impressive 12th-century Golden Fort.
6. Gateway of India, Mumbai – a commemorative structure
The iconic Gateway of India in Mumbai was built to commemorate the arrival of King George V and his wife, Queen Mary, on their visit to India in 1911.
Standing at 26 m (85 ft) tall, the impressive structure, which overlooks the Arabian Sea, was, at one time, the tallest structure in the city. Alternatively, read our UK Bucket List for more travel ideas.
5. City Palace, Jaipur – an incredible blend of architecture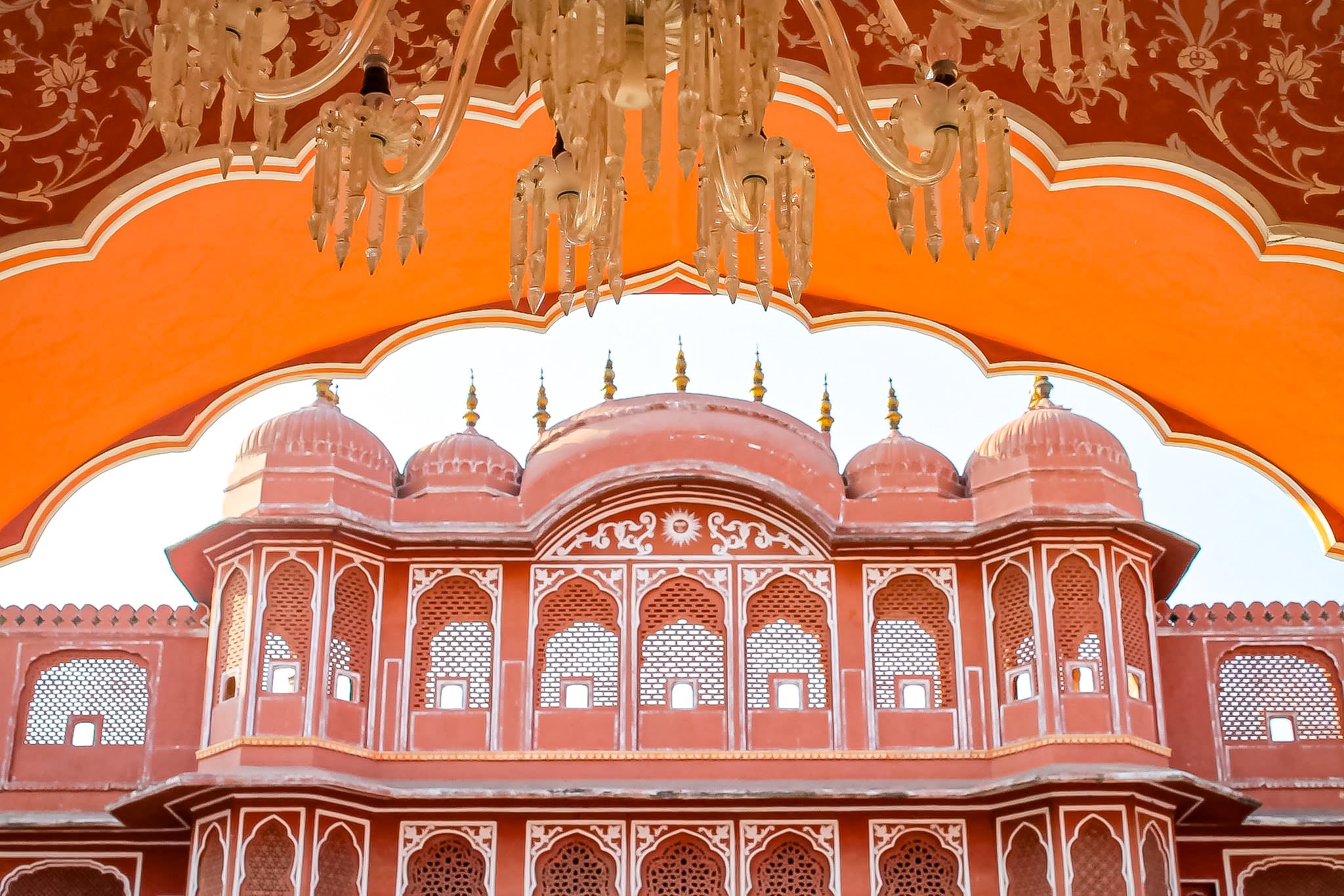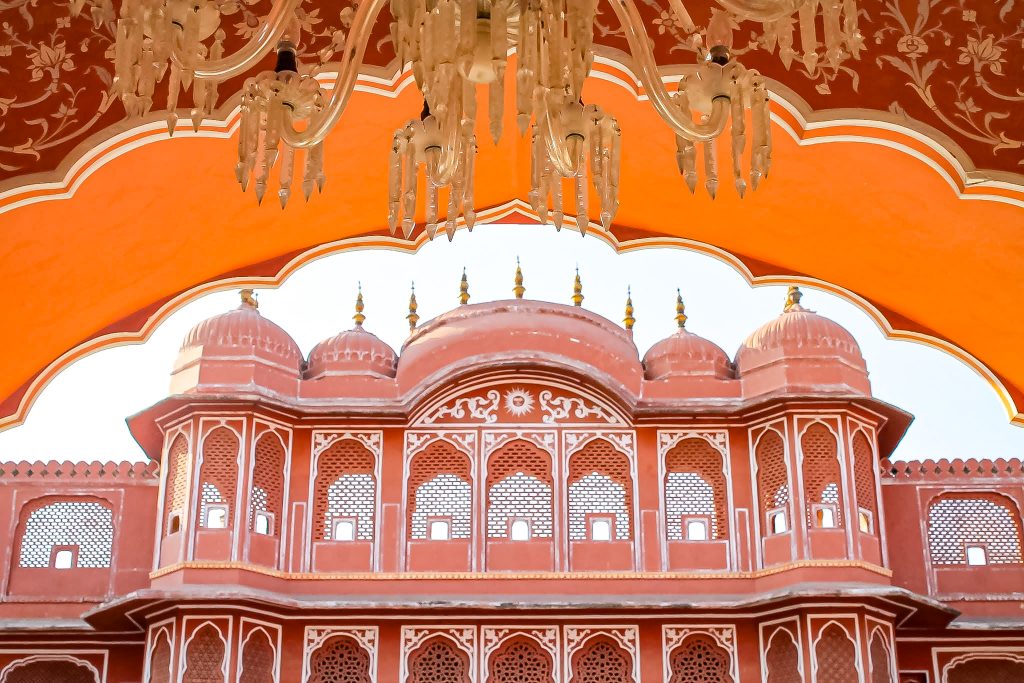 The City Palace in Jaipur comprises a huge complex of courtyards, gardens, and buildings at the heart of the Old City.
The City Palace has an array of buildings from different eras, creating an incredible blend of Rajasthani and Mughal architecture.
4. The Holy City of Varanasi – a major Hindu pilgrimage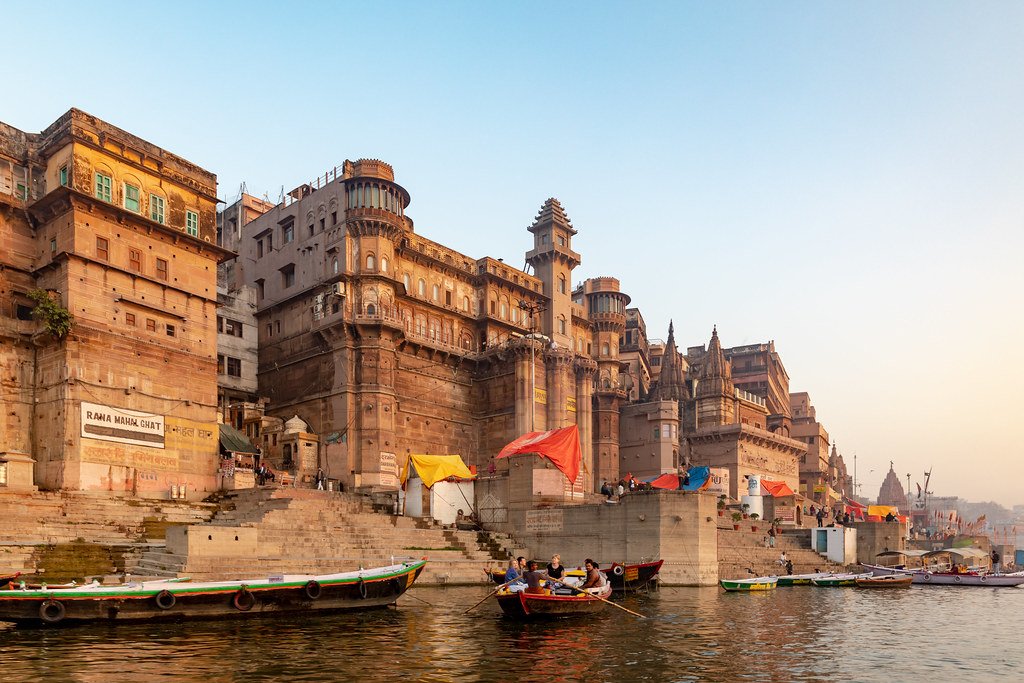 The Holy City of Varanasi is a major pilgrimage for the Hindus as one of the world's oldest inhabited cities. It is also one of the best things to do in India.
One of the best things to do here is exploring the Old Quarter, home to the 18th-century Kashi Vishwanath Temple.
3. Gali Parathe Wali, Delhi – for delicious Indian food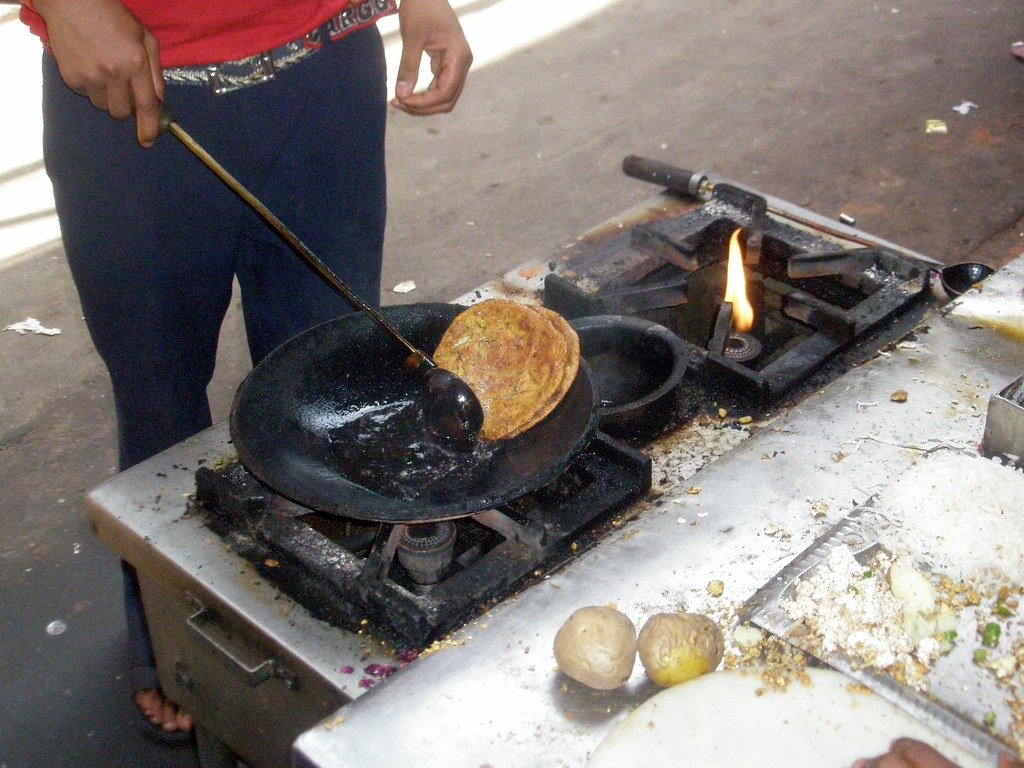 Gali Parathe Wali in Delhi is a famous food lane in the heart of the Old City. Here, you are sure to find something that will tickle your tastebuds.
Try some Delhi-style stuffed parathas. These flatbreads are made using wheat dough, then lightly fried in oil, and filled with anything from potatoes to cheese to squash to raisins to mixed vegetables, and more.
2. Harmandir Sahib: The Golden Temple of Amritsar – an important piece of Sikh history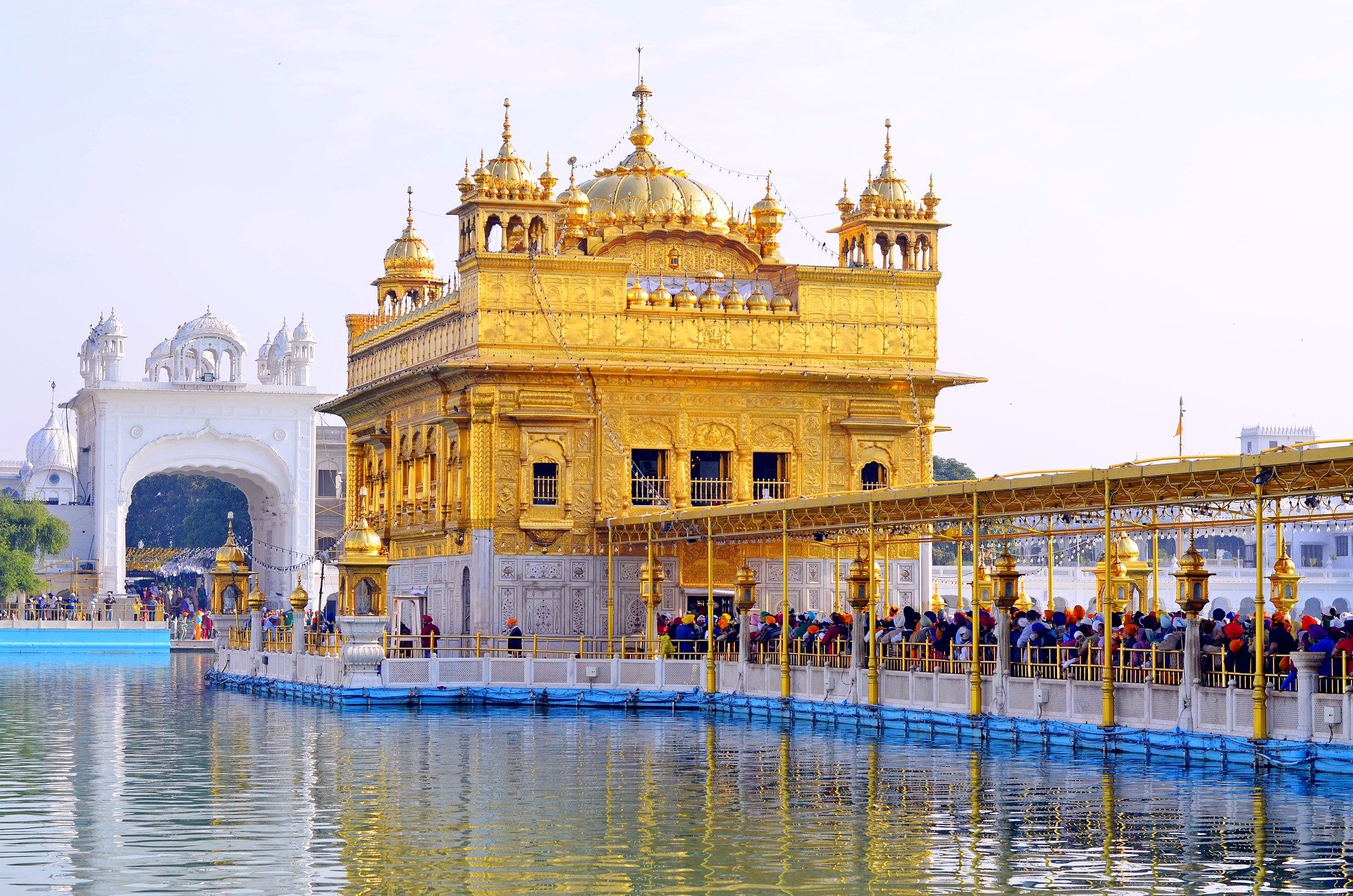 Harmandir Sahib, or the Golden Temple of Amritsar, was founded in 1604 and is an essential piece of Sikh history and culture.
Known today for its decadent gold decoration, you won't quite believe your eyes as you marvel at this beautiful temple. The dome at the top of the temple represents a lotus flower, a symbol of purity to the Sikhs.
1. The Taj Mahal, Agra – one of the best things to do in India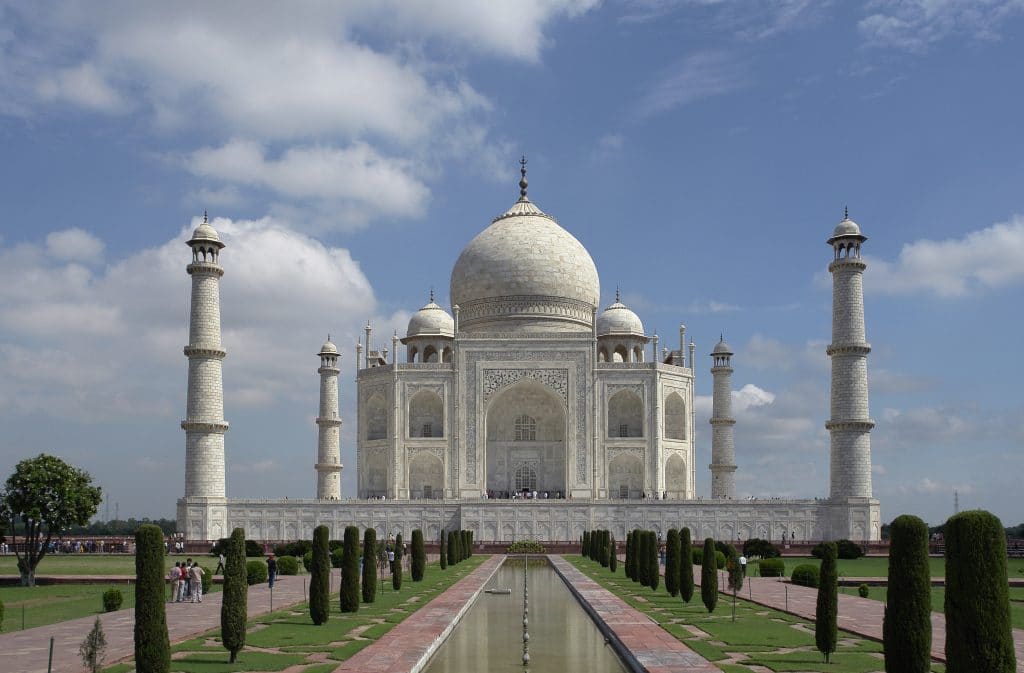 No India bucket list would be complete without including one of the most iconic Indian temples: the Taj Mahal in Agra.
The beautiful white marble temple incorporates numerous elements of Islamic design. Some of the most beautiful features are its arches and minarets, its recognisable dome, and the black calligraphy around the entrance.
READ ALSO: 101 Incredible Bucket List ideas
Your questions answered about visiting India
If you're planning a trip to India and still have questions, we've got you covered! In the section below, we've compiled some of our readers' most popular questions that have been searched online about this topic.
What is special about India?
India is one of the top 10 countries in the world with the most World Heritage Sites. There are a total of 38 UNESCO World Heritage Sites in India.
What is the best time to visit India?
One of the best times to visit India is the winter time, from December to early March, as the country is a lot cooler than in the summer when the monsoon season hits.
How many days in India is enough?
Approximately 7 to 14 days is an optimal amount of time to spend in India on holiday, as you will have enough time to visit many of the main attractions and sites.
What months is India the hottest?
Depending on the region, the hottest months in India are usually April or May, with temperatures averaging around 32–40 °C.
MORE ARTICLES ON INDIA:
The Seven Wonders of India you need to visit
Top 10 best honeymoon destinations in India
Top 10 RESORTS in Goa you need to know about, RANKED
Flower show in LALBAGH: everything you NEED to know
Top 5 best places to visit in December in India
Top 10 things to do in India in winter