Home to some of the most beautiful towns and villages on the Riviera, southern France is an absolute must-visit for those seeking an unforgettable experience.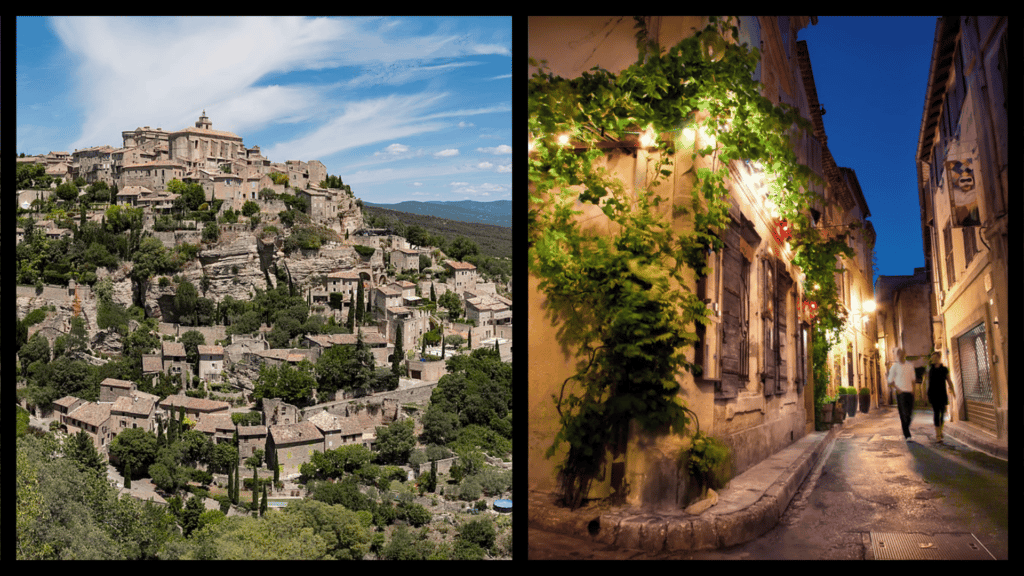 From beautiful villages to seaside towns, southern France is a true dream come true for those looking for an unforgettable European escape.
Full of history and culture, natural beauty and stunning views, cobblestone streets and beautiful beaches, there is something for everyone along this stretch of coast.
So, if you're planning to visit but don't know where to begin, read on. Today, we're revealing the ten best towns in the South of France you need to visit.
WBL's tips for visiting the best towns in the South of France
Plan your visit during the shoulder seasons, such as spring or fall, to avoid the crowds.
Embrace the local culture by indulging in regional delicacies and wines at local markets and restaurants.
Utilise public transportation or rent a car to explore charming hilltop villages like Gordes and Eze.
Immerse yourself in history and art by visiting iconic landmarks like the Palace of the Popes in Avignon and the Picasso Museum in Antibes.
Engage in local festivities and events like the Lavender Festival in Provence or the Carnival in Nice.
Pack appropriate attire, as the south of France can get quite hot during the summer months.
10. Bandol – for coastal views and relaxed vibes
For almost 500 years of history and delicious local wines, you need to pay a visit to the town of Bandol.
Surrounded by beautiful sandy beaches and calm waters, this is one of the best towns in the South of France for those looking for a relaxing beachside holiday.
Related: Top 10 best beaches in the south of France.
9. Saint-Rémy-de-Provence – a haven for art lovers
The birthplace of Nostradamus and the inspiration for 'Starry Night' by Vincent Van Gogh, Saint-Rémy-de-Provence is a beautiful and historic town in south France.
With its small-town feel and Renaissance buildings dating to the 18th century, history and culture are in abundance here.
Read also: Top 10 most famous paintings in the world.
8. Lourmarin – wander the narrow cobblestone streets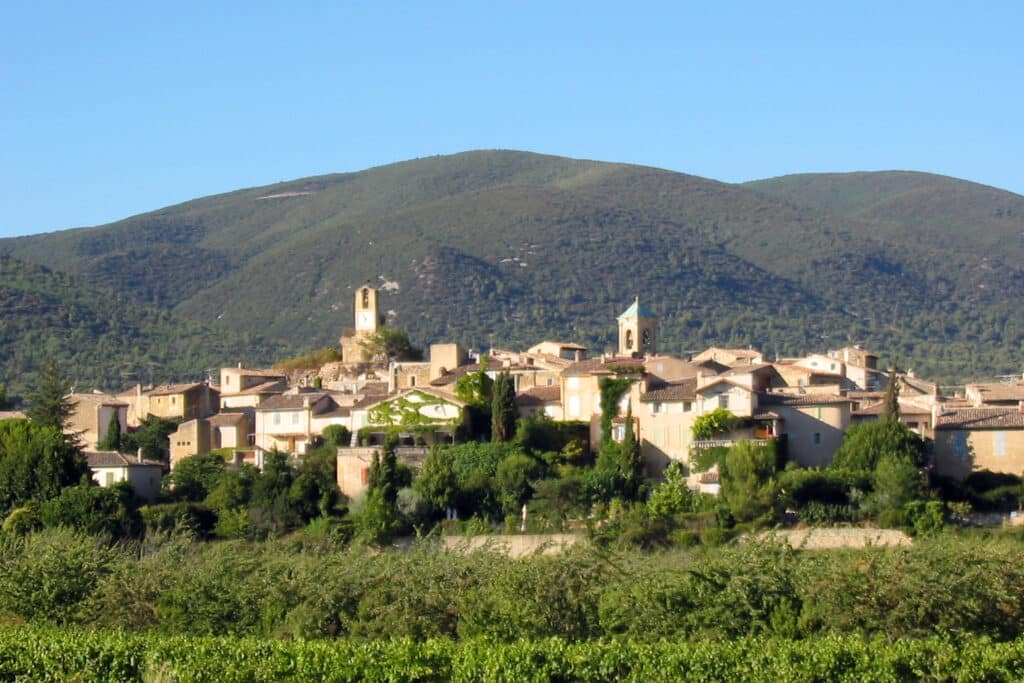 Recognised as one of the most beautiful villages in France, Lourmarin needs to be on your list if you're visiting south France.
Existentialist writer and philosopher Albert Camus, known for his novel The Outsider, lived here in the 1950s. Thus, making this a must-visit for fans of literature.
Even if you're not huge into books, this is a great place to wander the cobbled streets, enjoy a coffee in a quaint cafe, and marvel at the impressive belfry.
7. Saint Tropez – for private beach clubs that welcome the rich and famous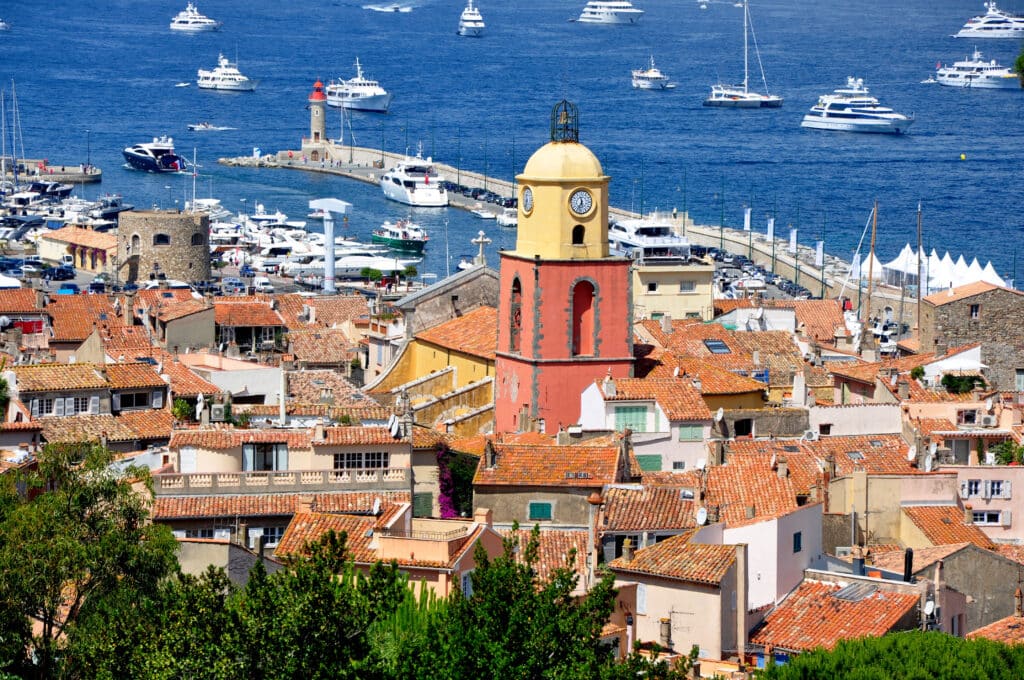 Perhaps one of the most charming towns in all of France, Saint Tropez needs to be on your French bucket list.
Once a humble fishing village, Saint Tropez became associated with the rich and famous after being frequented by the likes of Brigitte Bardot.
Home to cute cafes and sandy beaches, this is the perfect location for a relaxing break along the French Riviera. However, if you're looking for something more lively, there are plenty of fantastic private beach clubs to enjoy.
Check out: Top 10 best hidden gems in Europe.
6. Grasse – one of the secret towns that tourists often miss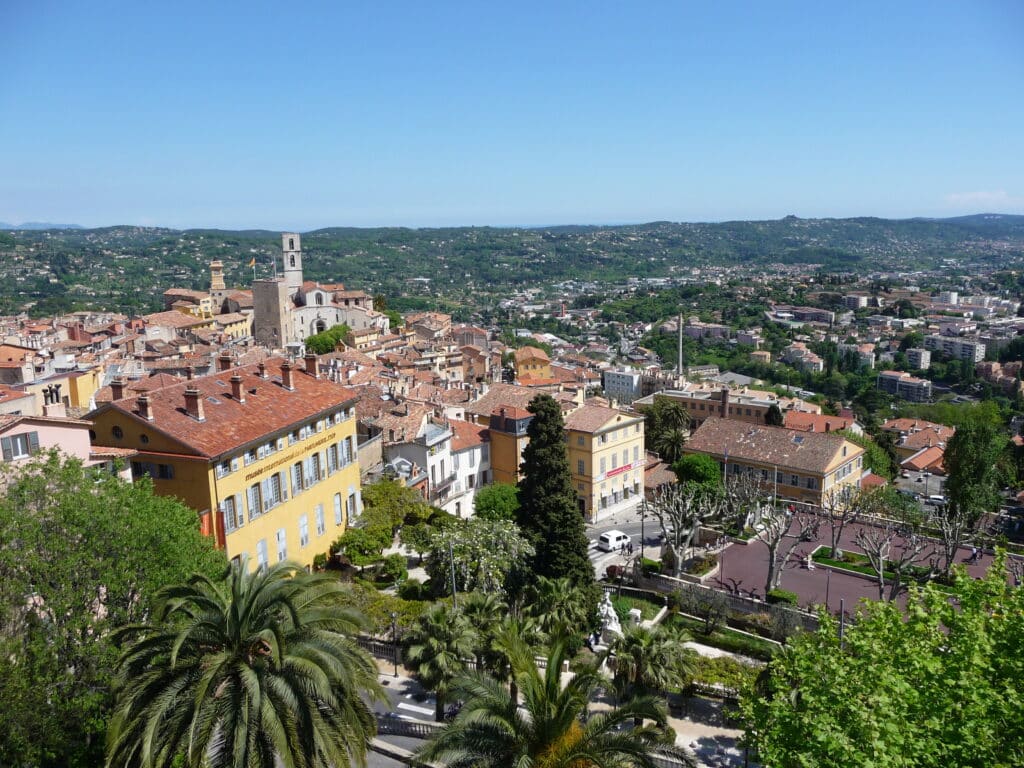 A hidden gem along the French Riviera, the hilltop village of Grasse is known for its historic perfume industry.
Just over half an hour from the popular coastal city of Cannes, Grasse is the perfect location for a day trip. While here, you can visit the Museum of Perfume and even have a go at making your very own scent.
5. Narbonne – an ancient town with plenty to discover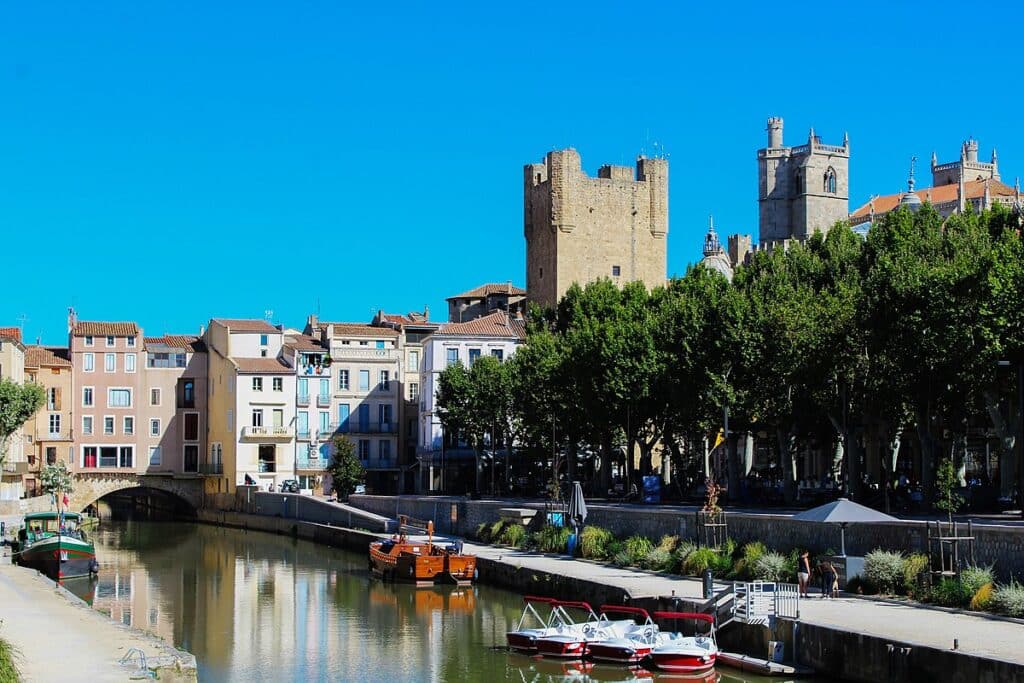 Full of Roman history and culture, Narbonne is a traditional port town located in the Occitanie region of southern France.
Home to a 13th-century Gothic cathedral that was never completed, the grand Palais des Archevêques, and the Aude River, the stunning French town of Narbonne is abundant in cultural heritage and charm.
4. Villefranche-Sur-Mer – a picturesque village on the French Riviera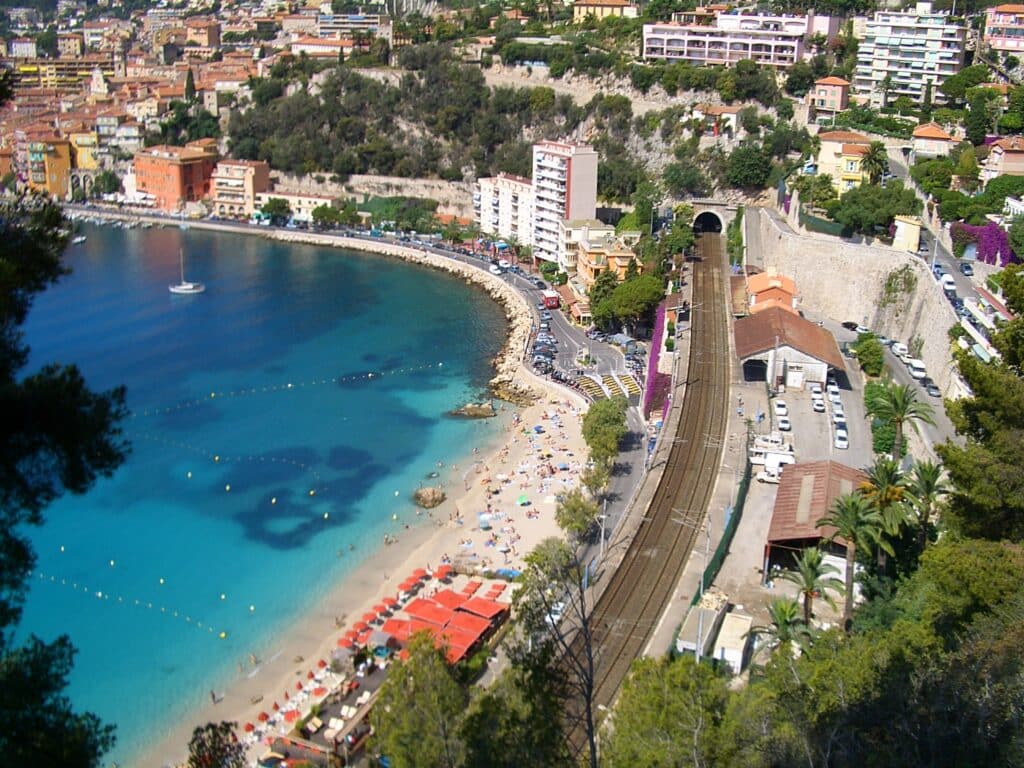 A colourful seaside village offering amazing views, historical sights, and beautiful beaches, Villefranche-Sur-Mer can be considered one of the area's secret towns when compared to the likes of Nice and Cannes.
Dating back to the 13th-century, the French village boasts plenty of history to discover. There are also plenty of brilliant cafes and restaurants for you to enjoy a delicious bite to eat. Keeping on theme, check out some of the best countryside towns in France to rent a chateau.
3. Cassis – a stunning coastal town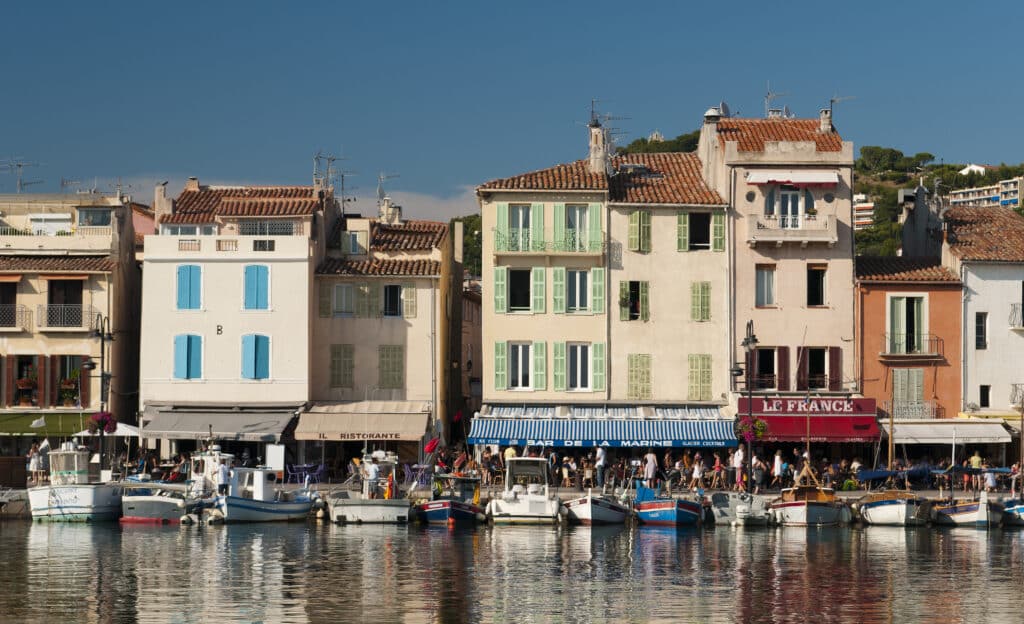 The quaint French village of Cassis is a Mediterranean fishing port known for its beautiful views, pebble beaches, and top-class cafes and restaurants.
To make the most of the stunning surroundings, take a hike to the rocky outcrops of the Cap Canaille headland that are found just along the coastline of this picturesque village.
2. Gordes – a beautiful hilltop town in Provence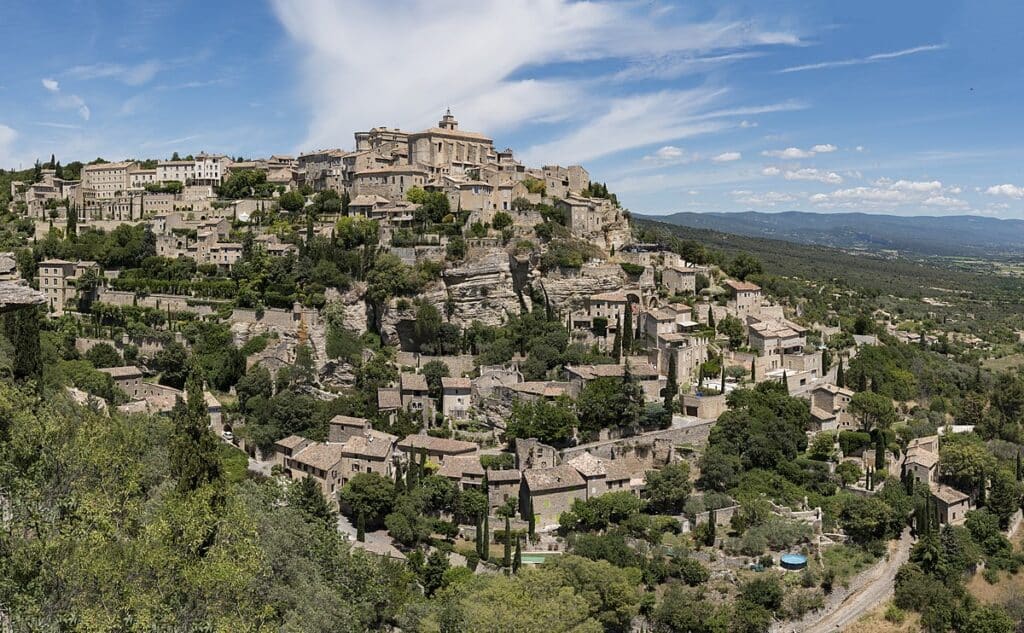 Gordes used to be a hidden gem in South France. However, tourists have begun to pay attention to this stunning town in recent years.
Located in the Provence-Alpes-Côte d'Azur region of southeastern France, this beautiful town was founded in the 11th century. Thus, it boasts plenty of history and culture just waiting to be discovered.
1. Èze – a beautiful medieval village in southern France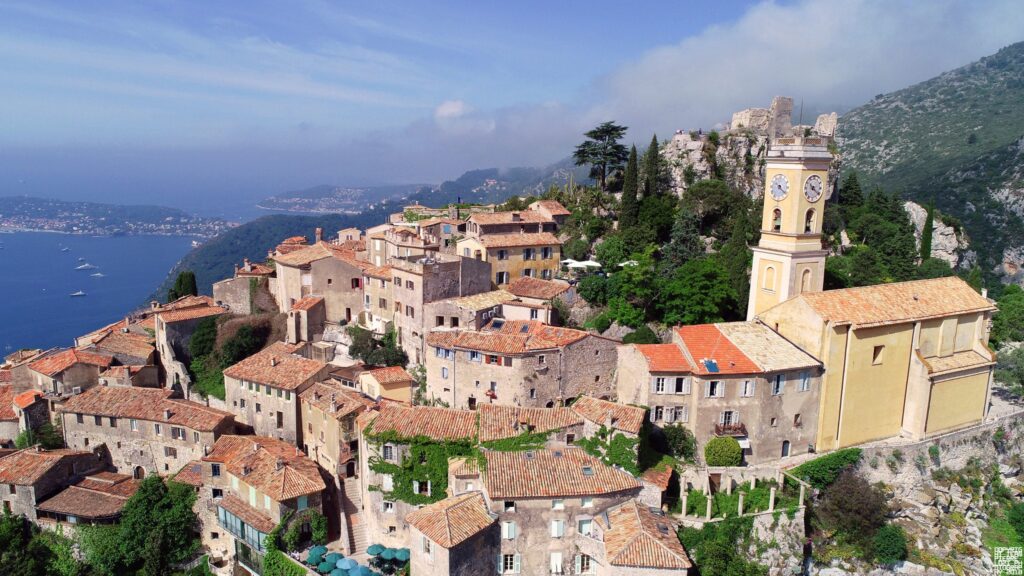 Topping our list of best towns in the South of France you need to visit is the beautiful seaside commune of Èze.
The perfect day trip from the popular city of Nice, Èze sits along the mountainside overlooking the beauty of the Mediterranean Sea. Dating back to the Middle Ages, you can spend hours wandering the beautiful medieval streets of this stunning town.
Notable mentions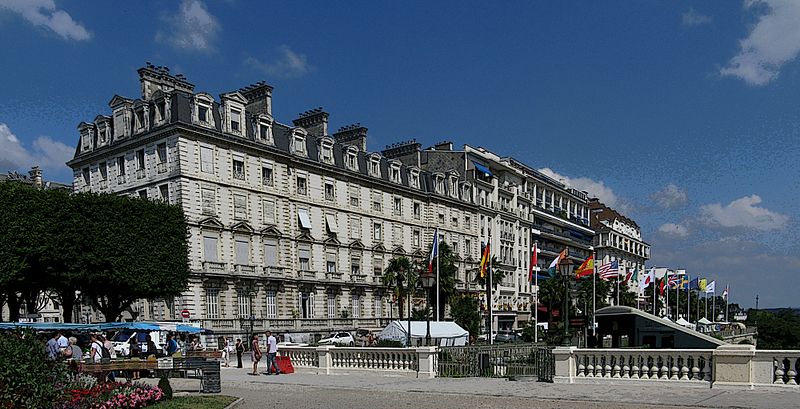 Carcassonne: The walled city of Carcassonne is a unique and historic hilltop town in the South of France. Designated as a UNESCO World Heritage site, this incredible city is a must-visit.
Pau: Located in southwest France, Pau offers breathtaking views of the Pyrenees Mountains. A once favoured summer residence of Napoleon III, this seaside town offers beautiful views of the surrounding area.
Albi: A beautiful medieval town in southern France, Albi was founded in the 13th century. If you're a fan of history, you'll enjoy basking in the historic architecture and culture of this area.
FAQs about the best towns in the South of France
What is the nicest town in the South of France?
For us, Èze is the nicest town in the South of France.
What is the most beautiful small town in France?
There are plenty to choose from. However, Èze, Cassis, and Colmar are often considered some of the most beautiful small towns in France.
Which is the best part of the South of France?
It really depends on what you want to do. However, Cannes and Nice are two of the most popular tourist destinations in the South of France.
Are there nudist beaches in the South of France?
Yes! There are nudist beaches in the south of France, with around 200 in all of France.