France is an absolute must-visit for foodies. From delicious pastries to cheeses, breads, and more, France is a food lover's dream.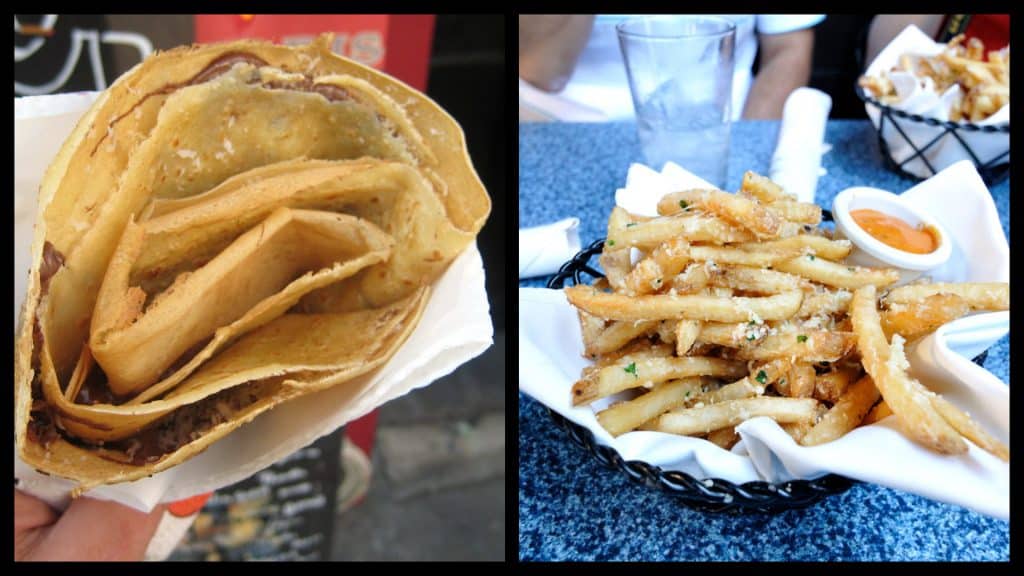 Experts of flavour, French chefs are world-renowned for their fantastic dishes. While upscale French restaurants may be the first thing to come to mind, there is plenty of delicious street food in France you must try.
Whether you're discovering the sights and sounds of Paris or wandering the beaches or streets of a quaint town or village in the South of France, you will be spoilt for choice when it comes to delicious places to eat.
If you're on the hunt for something casual, you will be spoilt for choice when it comes to street food in France. To get you started, here are ten delicious dishes you need to try.
WBL's top 6 tips for trying French street food
Before exploring street food in France, take some time to research the local specialities of the region you're visiting. Each area has its own culinary delights.
Visit vibrant local and seasonal markets where you can find food stalls or vendors offering delicious ready-to-eat street-food options.
Go for smaller, local street food vendors rather than chain restaurants. These vendors often have more authentic dishes that showcase the true flavours of the region.
Observe where the locals gather and line up for street food. This can be a good indication of the best places to try.
If you're new to French street food, begin with classic options such as crêpes, baguette sandwiches, or pommes frites.
Be open to trying unfamiliar dishes or ingredients.
10. Socca – a very popular dish in the South of France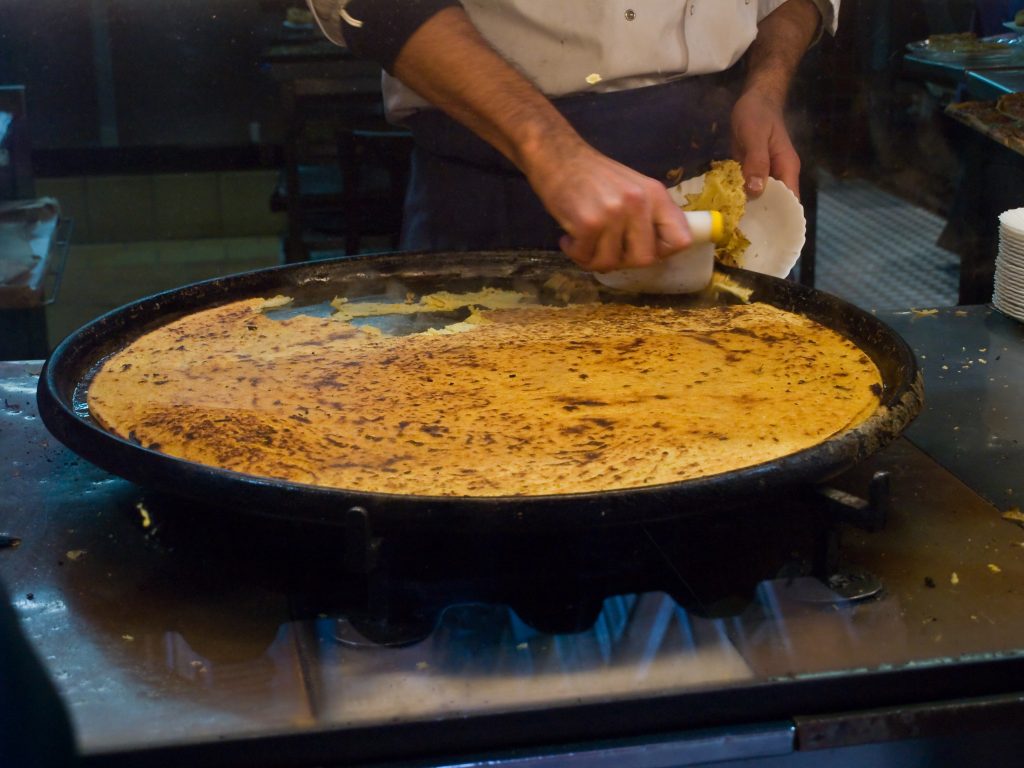 Particularly popular in Nice, Socca is one of the most popular choices when it comes to street food in France.
Socca is a traditional flatbread made using chickpea flour, olive oil, salt, and pepper and baked in the oven at a very high temperature.
READ ALSO: Top 10 best towns in the South of France you need to visit
9. Galette-saucisse – an unusual combination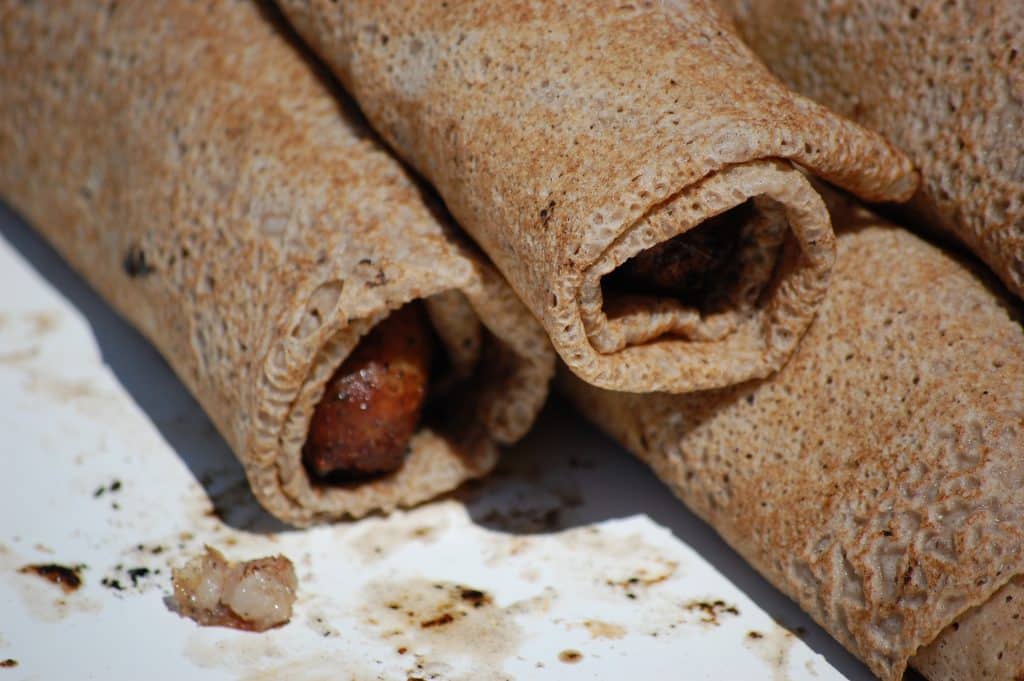 This Brittany street food staple consists of a grilled pork sausage encased in a cold buckwheat crêpe.
Sold at food trucks across the country, this dish is often served with condiments, such as mustard, ketchup, and mayonnaise. It is believed to have originated as early as the 15th-century.
8. Beignets – a classic French pastry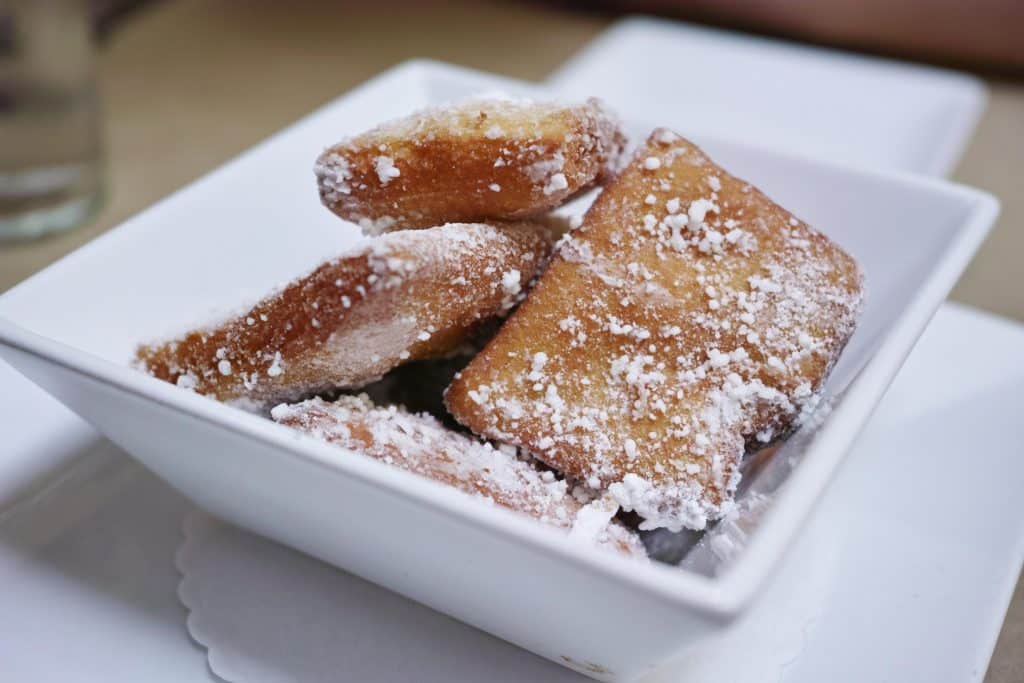 This deep-fried choux pastry is a firm favourite among French pastry lovers. Sweet and delicious, this is the perfect breakfast treat served with coffee.
The main ingredients in this recipe are bread flour, icing sugar, evaporated milk, sugar, water, and oil or lard.
7. Parmesan Truffle Fries – for a tasty twist on a classic street food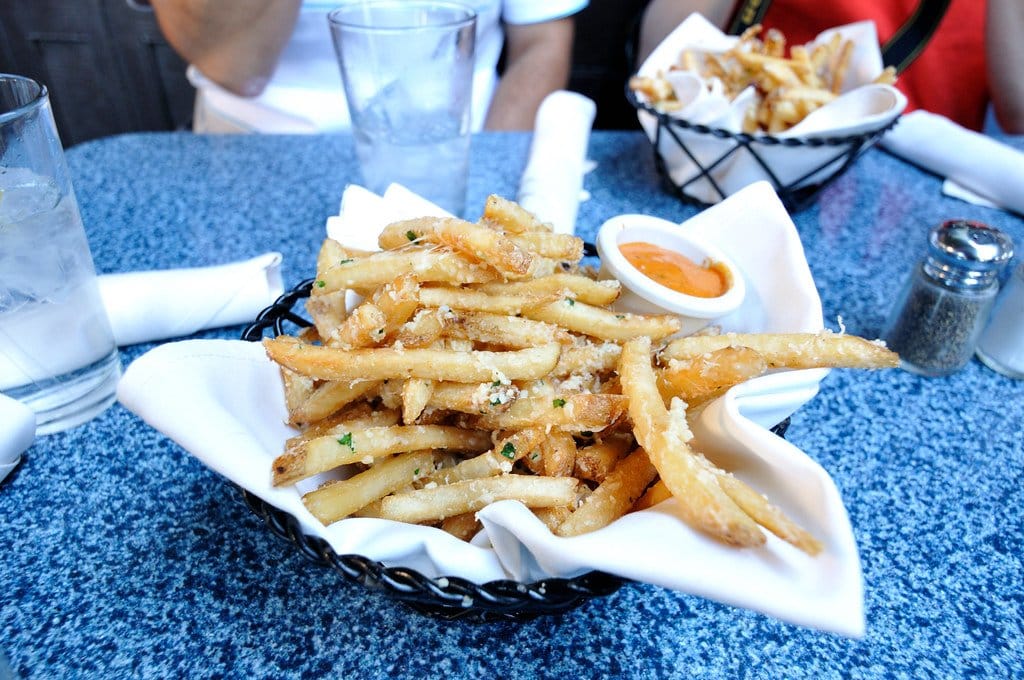 French fries or 'pommes frites' are one of the most common street foods you can find all across the country.
However, adding the delicious addition of parmesan and truffle to these tasty fried potatoes elevates this dish to the next level.
6. Classic French Merguez – imported from Morocco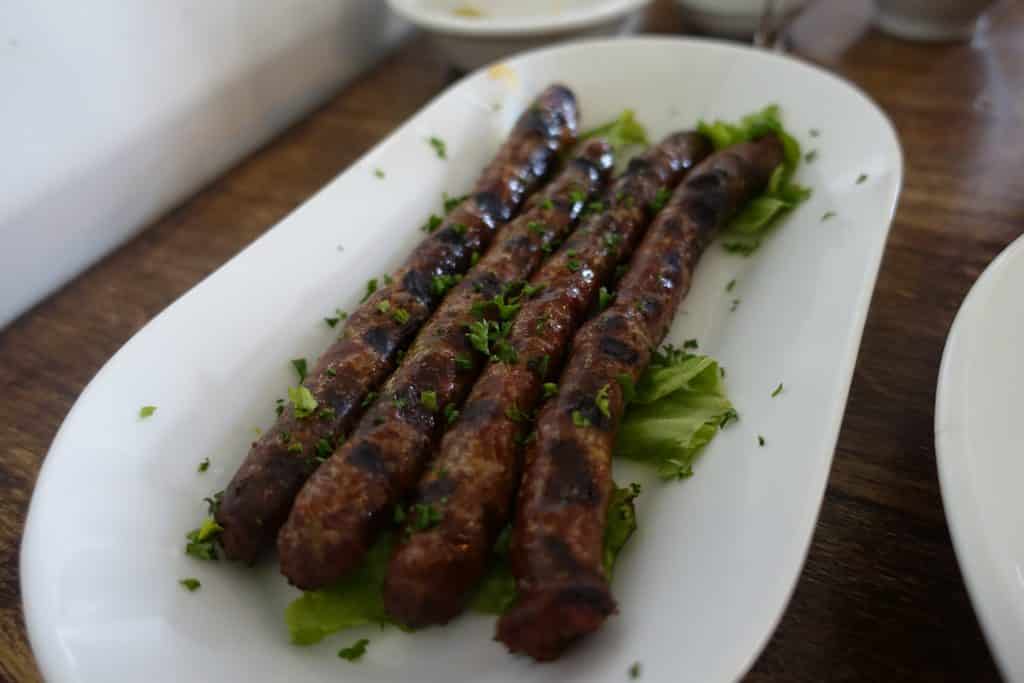 Merguez is a sausage made from either uncooked lamb or beef. While the sausage itself originates from Morocco, the French have adapted this recipe that has now become popular on the streets of Paris.
It is flavoured with spices, such as cumin, chilli pepper, harissa, fennel, and garlic.
5. Jambon Beurre – bringing together delicious French ingredients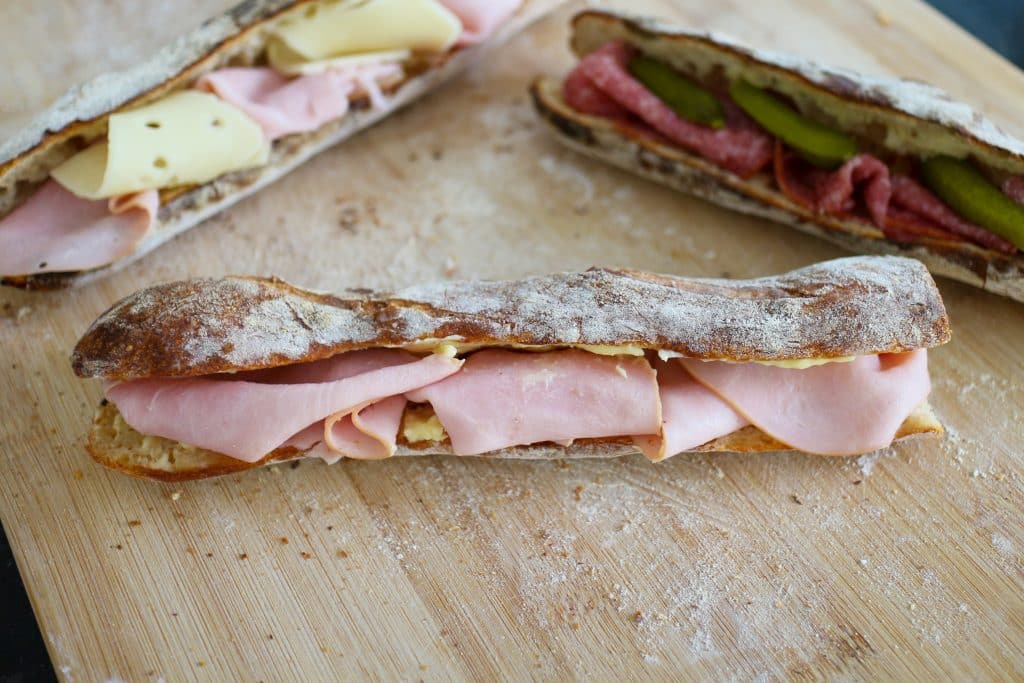 Jambon Beurre is perhaps the most popular and well-known street food in France.
This simple ham and butter sandwich makes the most of classic French bread, dairy, and meat to create something delicious. A popular lunch for those on the go!
READ ALSO: Top 10 best wine regions in France to visit
4. Croissants and Pain au Chocolat – one of the most famous French pastries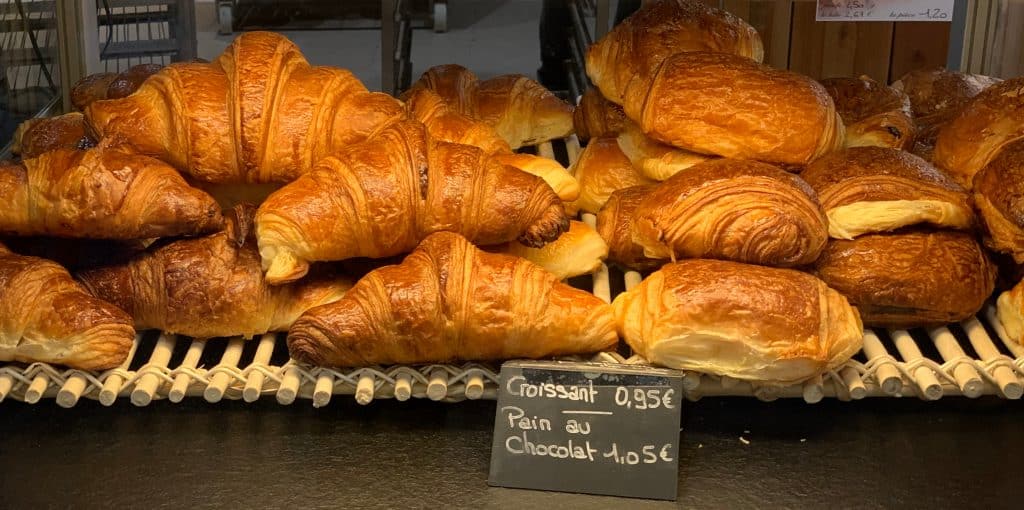 As mentioned above, the French are world-renowned for their delicious flaky pastries that provide the perfect quick breakfast paired with coffee.
Perhaps some of the most famous French pastries around the world are the various croissants and pain au chocolates. A firm favourite at breakfast buffets and supermarket shelves, nothing comes close to the authentic treat you get in France.
3. Merguez Frites – a cheap and tasty lunch option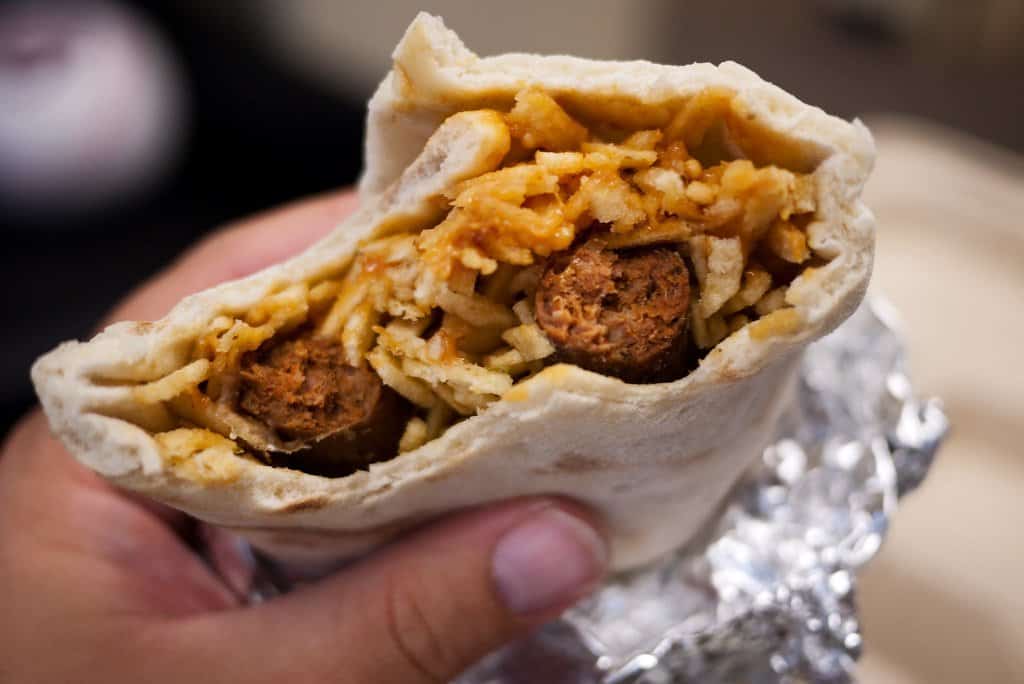 If you're craving French comfort food, then you must order a tasty Merguez Frites. This tasty dish is made up of a cheap baguette, paired with a Merguez sausage and pommes frites.
Popular in Paris, this is the perfect cheap, filling lunch that will fuel a day of seeing the city's best sites. The Merguez Frites is often served with condiments, such as ketchup, mustard, or mayonnaise.
2. French crêpes – a different kind of pancake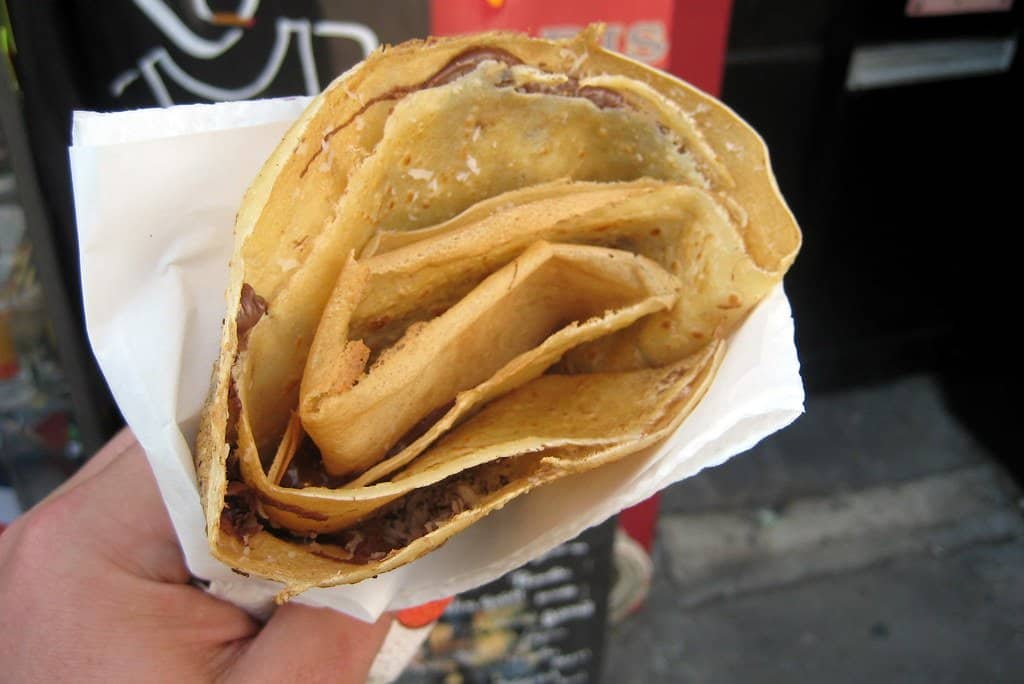 No visit to France is complete without trying a traditional French crêpe. Vastly different from pancakes of elsewhere around the world, the traditional French pancake is a large, round flat pancake.
With similar ingredients to a traditional pancake – flour, eggs, milk, and sugar – the flavours are recognisable.
Perfect as a quick lunch or dessert, depending on the filling you choose, crêpes are undoubtedly one of the most popular street foods you will come across in France.
1. Filled baguettes – served however you like them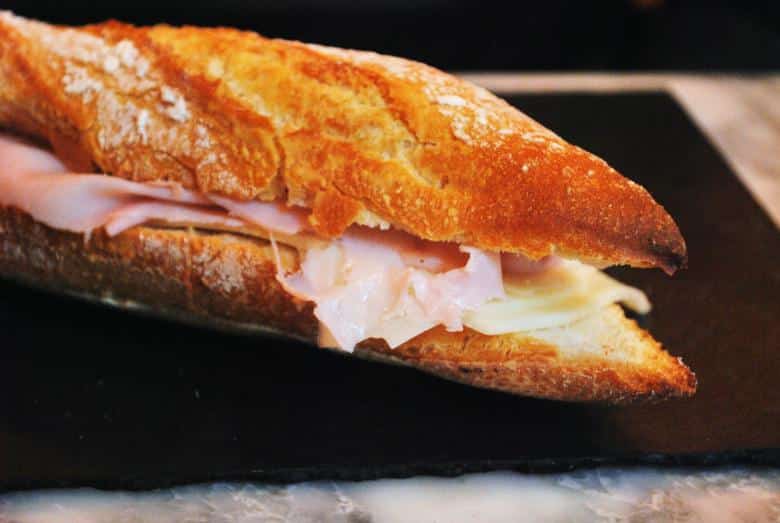 The French are known for their delicious bread, none more so than the classic French baguette.
Thus, it comes as no surprise that a filled baguette is among the most common street food in France. With plenty of fillings to choose from, such as meat, cheese, vegetables, and more, the flavour options are endless.
RELATED READING: Street food of Vietnam: 10 dishes you need to try
Your questions answered about French street food
In the section below, we've answered some of our readers' most frequently asked questions about French street food, as well as those that popularly appear in online searches on the topic.
What is the street food of France?
Pommes Frites, or French Fries, are one of the most iconic Street foods of France.
What is the most common street food in France?
One of the most common types of street food in France is sandwiches. Many street food stalls will specialise in interesting sandwiches with unique flavours.
What is the most popular street food in Paris?
Falafels are one of the most renowned street foods in Paris. They can be found all over the city and are a fan favourite on Rue des Rosiers.