French Riviera beaches are among the most well-known and picturesque beaches in the world. With a lot to offer to potential visitors, we are ranking the best of the best to help you plan your future beach holidays .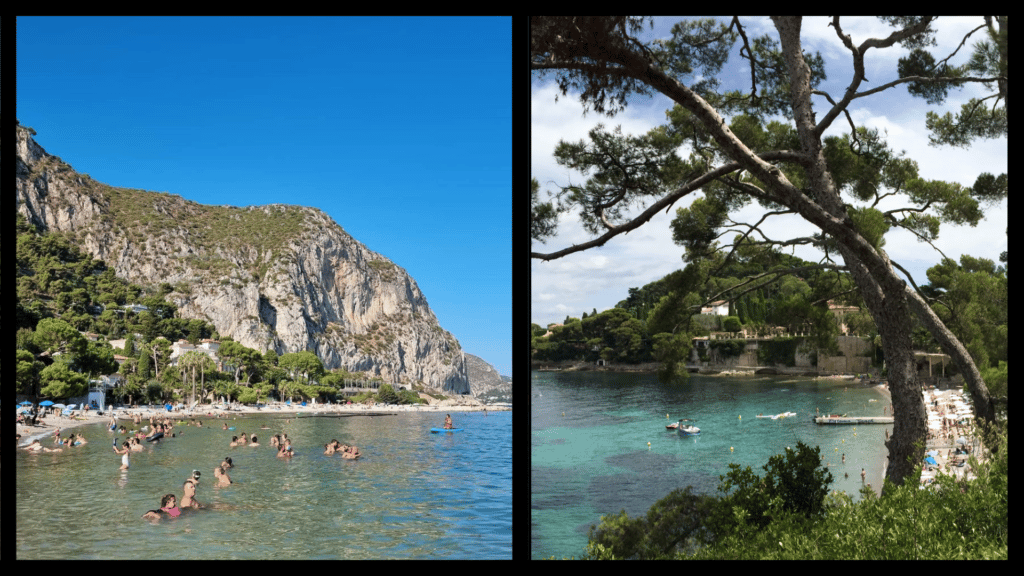 The French Riviera region is famous for many things, such as its idyllic towns and villages, vibrant cultural scene, stunning natural beauty, and, of course, its countless beaches and azure waters.
Home to some of the most beautiful beaches not just in Europe but the world, the summer months are always busy in this fantastic area.
If you're dreaming of dipping your toes in the golden sand in this beautiful part of France, we are ranking the top five most beautiful French Riviera beaches you need to experience at least once.
5. Almanarre Beach – a popular spot among surfers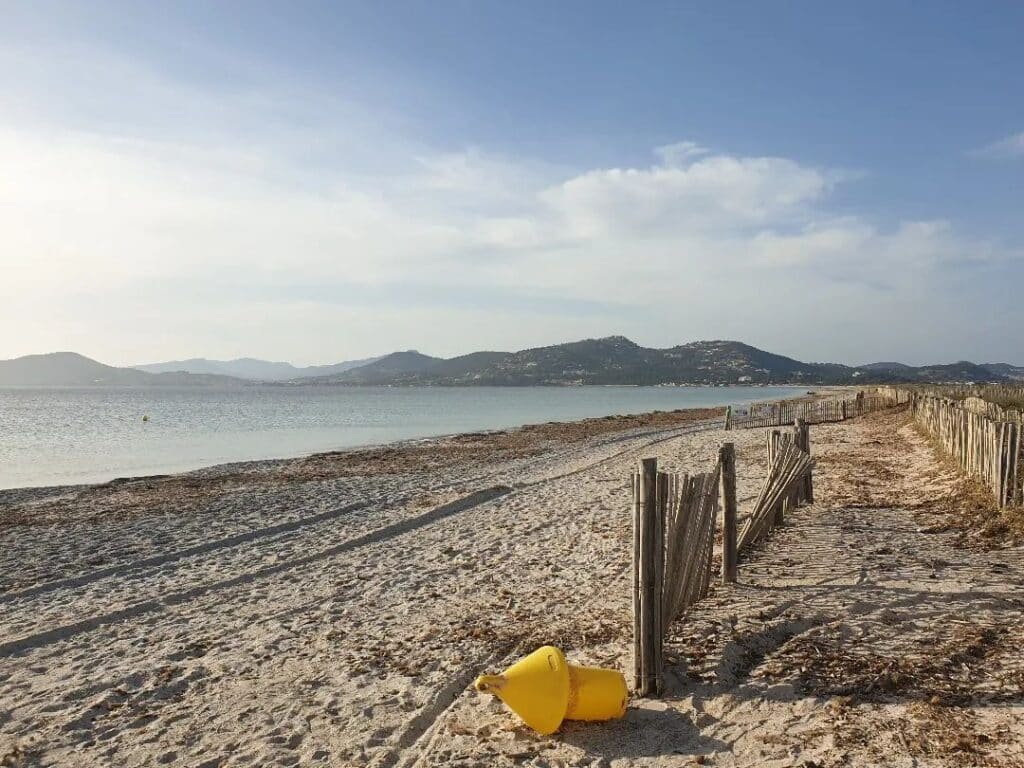 Almanarre Beach is a brilliant 4 km (2.5 miles) long Blue Flag beach popular with all types of surfers, including wind and kite surfers.
This sand and pebble beach runs parallel along the Hyères seaside resort out to the quaint town of Giens. As it is the largest beach in the area, it also tends to be wilder and more secluded than other beaches on the French Riviera.
If you want to see something different, it is also full of many secluded spots and stunning coves that are well worth exploring. It is definitely one of the best French Riviera beaches.
Address: Rte du Sel, 83400 Hyères, France
4. Plage des Marinières – the ideal spot for a picnic
Marinieres Beach is an idyllic stretch of sand for those wishing to enjoy a picnic on the beach.
The beach is easily accessible by car, bus, and train and is approximately one kilometre (0.6 miles) long, making it a popular spot for families looking for a fun traditional beach experience.
The beach is set against the backdrop of cliffs and wooded hills and offers a beautiful view of the coastal town's bay.
Address: 2 Av. Louise Bordes, 06230 Villefranche-sur-Mer, France
3. Petite Afrique Beach – a family-fun beach for all to enjoy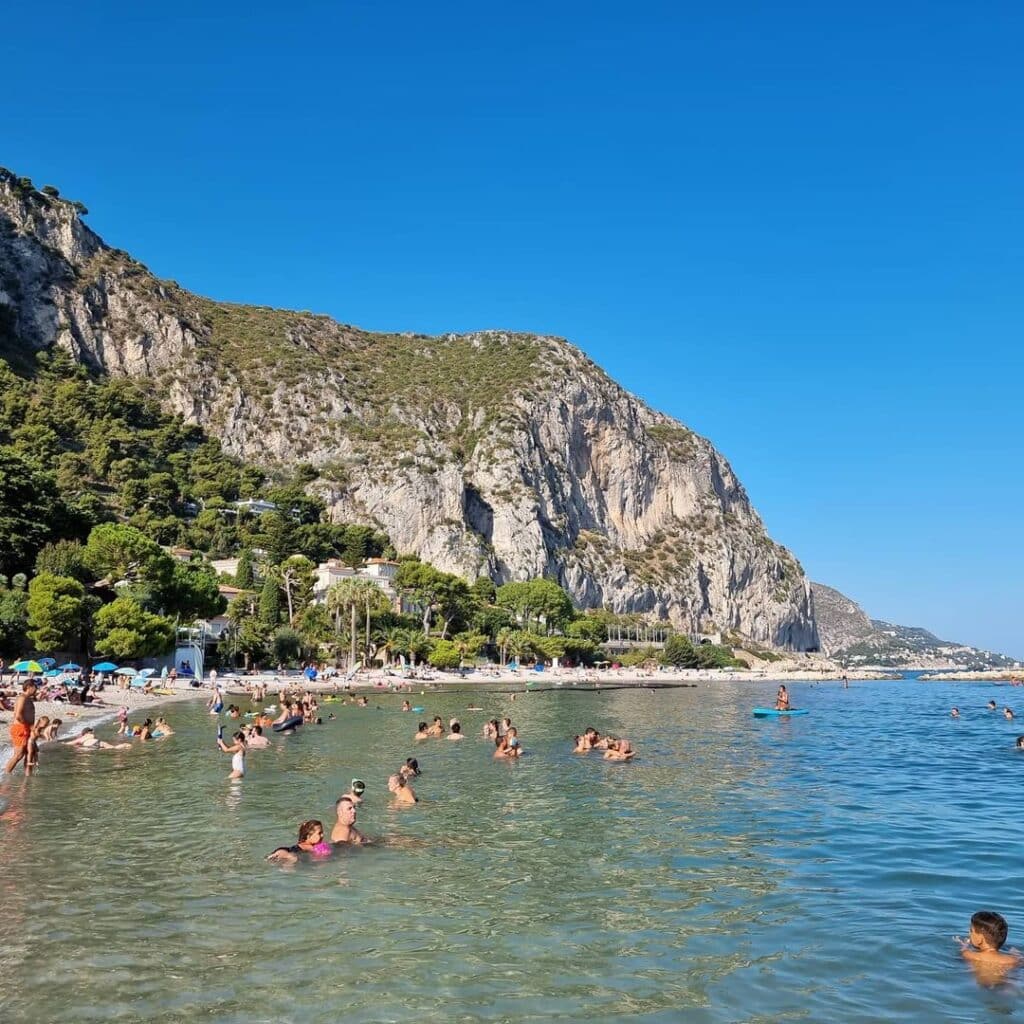 The Petite Afrique Beach is another fun beach with plenty of facilities that make it ideal for family outings. The main facilities on the beach include toilets, showers, a children's play area, and an active lifeguard service.
Surrounded by mesmerising limestone cliffs, Petite Afrique is one of France's warmest beaches and contains a brilliant rock pool for children to explore.
With so much here for everyone to enjoy, we cannot deny that this is one of the most incredible French Riviera beaches.
Address: Beaulieu-sur-Mer, France
2. Paloma Beach – one of the most amazing beaches in the south of France

Paloma Beach is an iconic beach in Saint-Jean-Cap-Ferrat. It is known as the one that Pablo Picasso and his family once frequented regularly
While the beach isn't exactly a hidden secret, it tends to offer a more discreet and laidback experience than the other beaches on our list. Here, there is a public area as well as a private beach club.
Paloma Beach is conveniently located close to the nearby town and can be reached by bus, car, or even on foot.
There are many spectacular views from the secluded beach. Check out the incredible Eze cliffs, Cap d'Ail, and the bay of Beaulieu-sur-Mer.
Address: 1 Chem. de Saint-Hospice, 06230 Saint-Jean Cap Ferrat, France
1. Notre-Dame Beach – an idyllic island beach that is popular during the summer season
In first place on our list of top five French Riviera beaches you need to experience at least once is the Notre-Dame Beach. This is a beautiful idyllic beach with clear and serene turquoise waters.
This magical stretch of coastline located on the tiny Porquerolles Island is the ideal spot for snorkelling, swimming, or just relaxing and enjoying your surroundings.
If you are looking for a bite to eat, there are some great little cafés in the nearby village. So, what are you waiting for? Grab a delicious French pastry for breakfast and head to the beach!
Address: Île de Porquerolles, 83400 Hyères, France
Notable mentions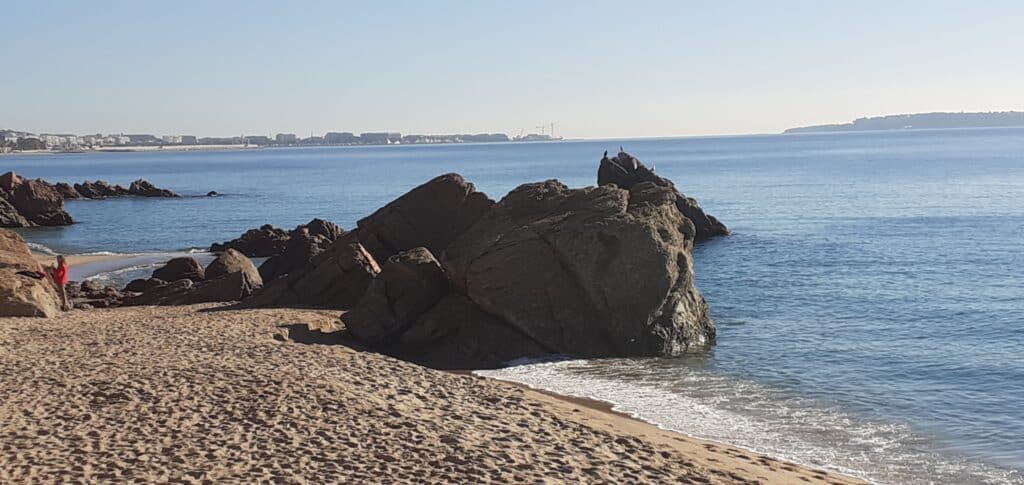 Larvotto Beach: Larvotto Beach is Monaco's only public beach and has been carefully engineered to be a beautiful place to relax.
The beach is adorned with many excellent rental facilities that cater to a significant number of water sports. Conveniently, there are also many great pubs and excellent restaurants nearby, making this a great place to spend a day.
Plage de la Bocca: Plage de la Bocca in Cannes is a beach that offers more of a quiet escape than other beaches on our list. Still, it is an excellent place for snorkelling enthusiasts to visit, too.
Besides being a great snorkelling beach, Plage de la Bocca has many high-quality food cabins and showers available for those looking to wash up and grab a bite.
Plage du Prophète: The Plage du Prophète beach in Marseilles is one of the city's oldest and most loved beaches. It is also a fan favourite with families visiting the area.
While the beach is popular with families during the daytime, at night-time, Plage du Prophète is one of the best beaches in the French Riviera for those looking to party the night away.
Pampelonne Beach: Popular among celebrities and A-listers, Plage de Pampelonne is a gorgeous white-sand beach and a great spot for watersports, swimming, and relaxing.
FAQs about French Riviera beaches
Where are the sandy beaches on the French Riviera?
There are many sandy beaches to be found along the French Riviera, with the Cap d'Antibes peninsula being an area that is particularly renowned for its abundance of sandy beaches.
How can you make the most of the pebble beaches on the French Riviera?
The best way to make the most of the pebble beaches on the French Riviera and to ensure that you have a good time is to invest in appropriate footwear to protect your feet. This way, you can enjoy and explore these beaches without worrying about hurting your feet.
Can you swim in the French Riviera?
Yes, you can swim in the French Riviera. The stretch between Monaco and Cap d'Ail is particularly suited for swimming enthusiasts.