Planning to spend the festive season in Italy? If so, here are the best Christmas markets in Rome you need to check out.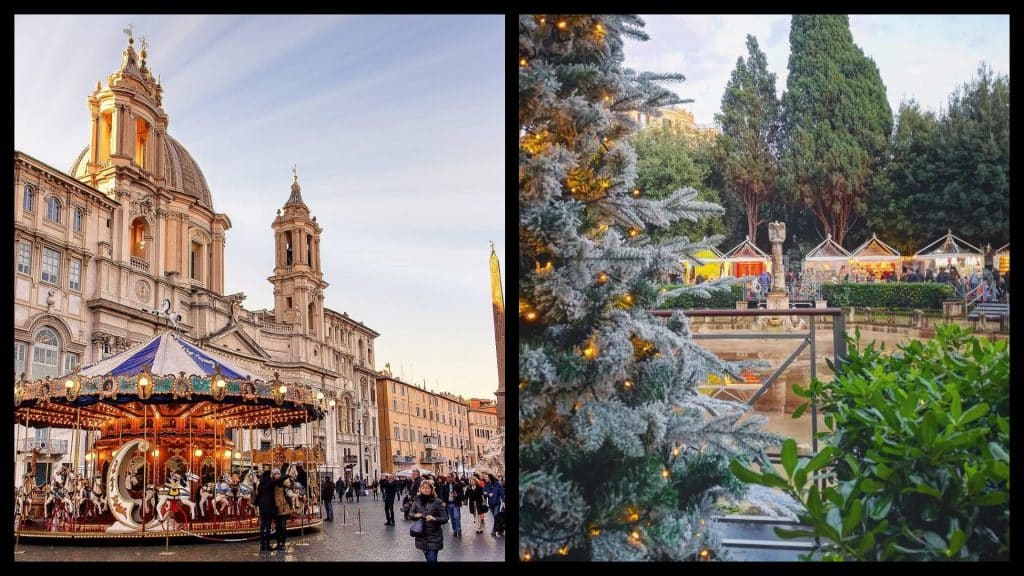 While Italy is not as renowned for its seasonal markets as neighbouring countries, such as Germany and Austria, the country still brings to life a sense of festive cheer.
Nowhere is this more true than the Italian capital. Full of history and visitor attractions, the city lights up come December with a lively Christmas programme of events.
Festive markets take place in some of the city's most famous squares, with local traders, craft makers, and food vendors lining the streets.
So, Buon Natale! Here are the best Christmas markets in Rome to enjoy this holiday season.
5. Piazza Mazzini Christmas Market – a traditional Rome flea market gets a festive makeover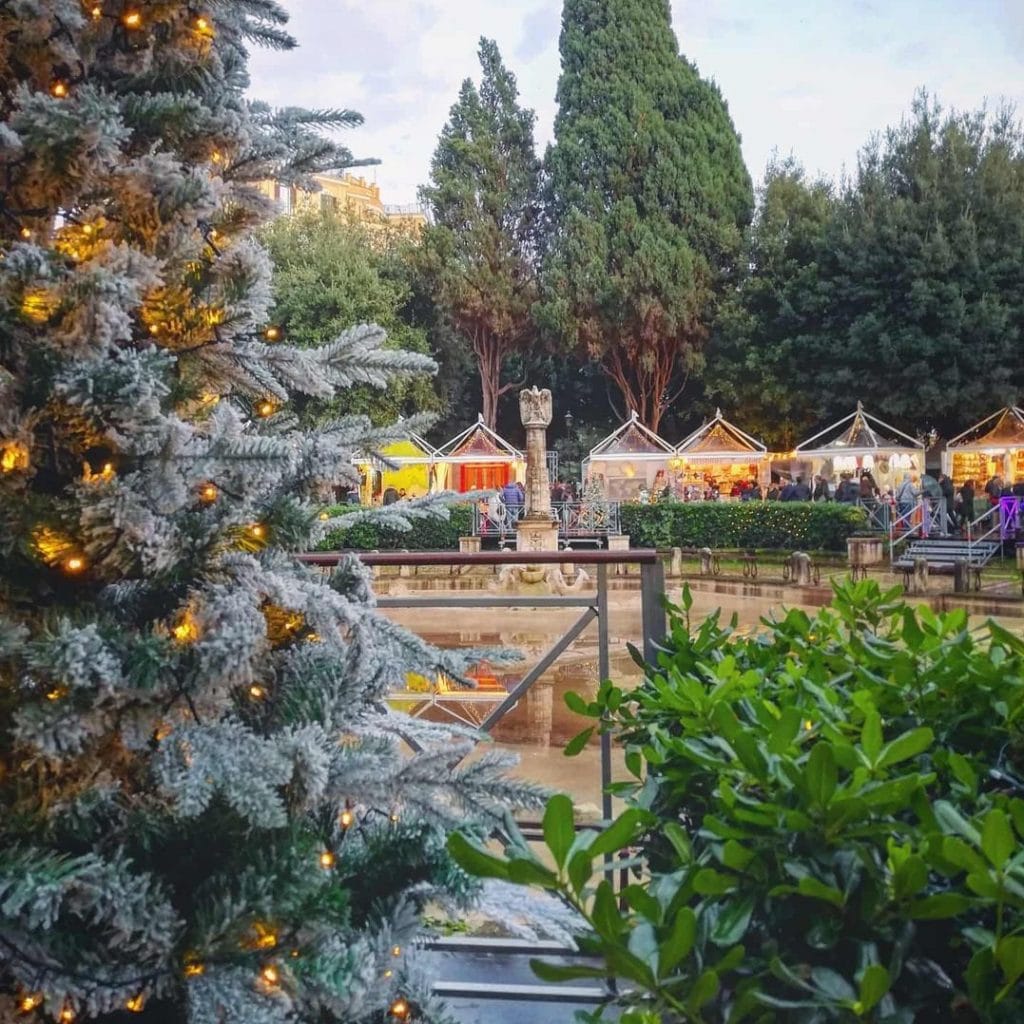 Taking place throughout December, the Christmas market in Piazza Mazzini is undoubtedly one of the best Christmas markets in Rome.
With various stalls selling everything from Italian candy to toys, Christmas decorations to antiques and crafts. Boasting around 89 stalls, the flea market here runs throughout the year. However, it turns festive come December, with extended dates and opening hours.
With plenty of local traders selling their wares, this is a great place to pick up some unique, last-minute Christmas presents. While it is slightly out of the city centre, you can easily reach this fun and festive market by metro.
Address: Piazza Giuseppe Mazzini, 00195 Roma, RM, Italy
4. Piazza di Spagna Christmas Market – in the heart of the city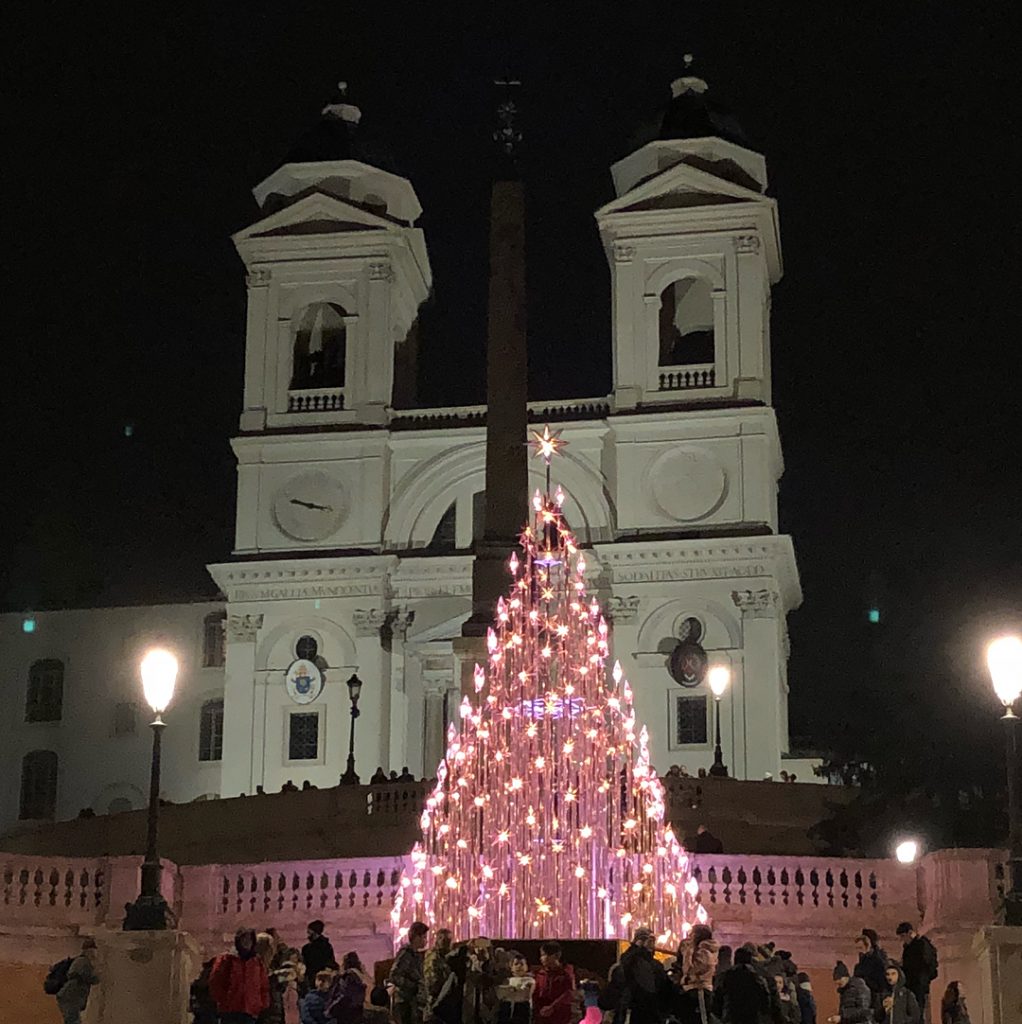 Found in the heart of the city, in front of one of Rome's most famous attractions, is the Christmas market in Piazza di Spagna.
Located in front of the decadent Spanish Steps, in the city's historical centre, the market here brings to the city an abundance of festive cheer.
Due to its prime location, this market can become crowded with tourists and locals looking to indulge in the festive season. However, don't let this put you off as this market is a must-visit.
While it is small, the festive market here comes to life with a range of decorated wooden huts, selling everything from crafts to trinkets, gift ideas to food, and more.
Plus, due to its central location, this is the perfect place to soak up the Christmas feeling while exploring Rome's most famous sights.
Address: Piazza di Spagna, 00187 Roma RM, Italy
3. Piazza Navona Christmas Market – one of the best Christmas markets in Rome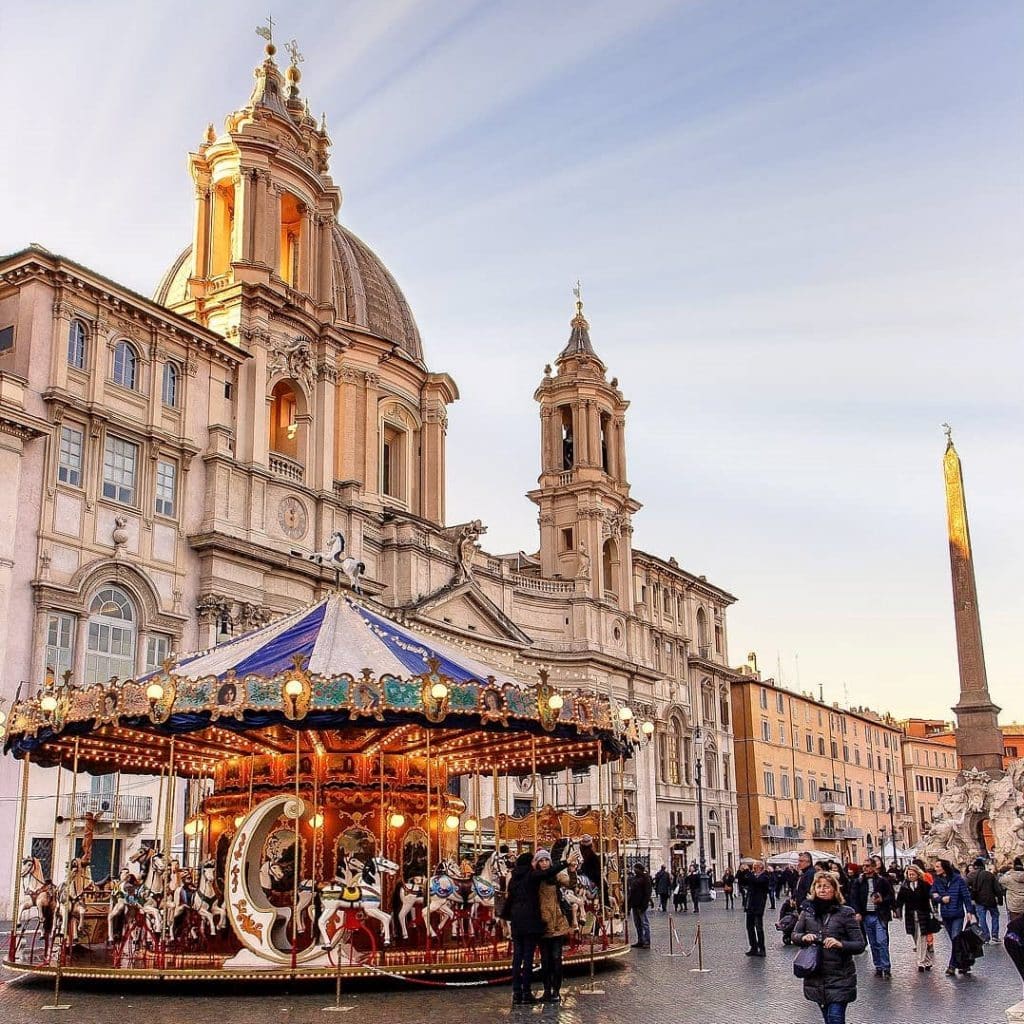 One of the most famous Christmas markets in the city can be found in the historic Piazza Navona.
With everything from local traders selling their wares to street musicians, artists, amusement rides, and performers, a trip here is sure to be a memorable experience for all.
Open from 10 am until 1 am throughout the week, and 10 am to 2 am on weekends, during December, there is plenty of time to soak up the Christmas atmosphere here.
As one of Rome's biggest and most popular markets, this fantastic festive event truly does have something for everyone. The Christmas carousel takes centre stage, adding to the seasonal allure and ensuring endless hours of fun for the little ones.
Address: Piazza Navona, 00186 Roma RM, Italy
2. Christmas Land at the Vintage Market – the biggest Christmas market in Rome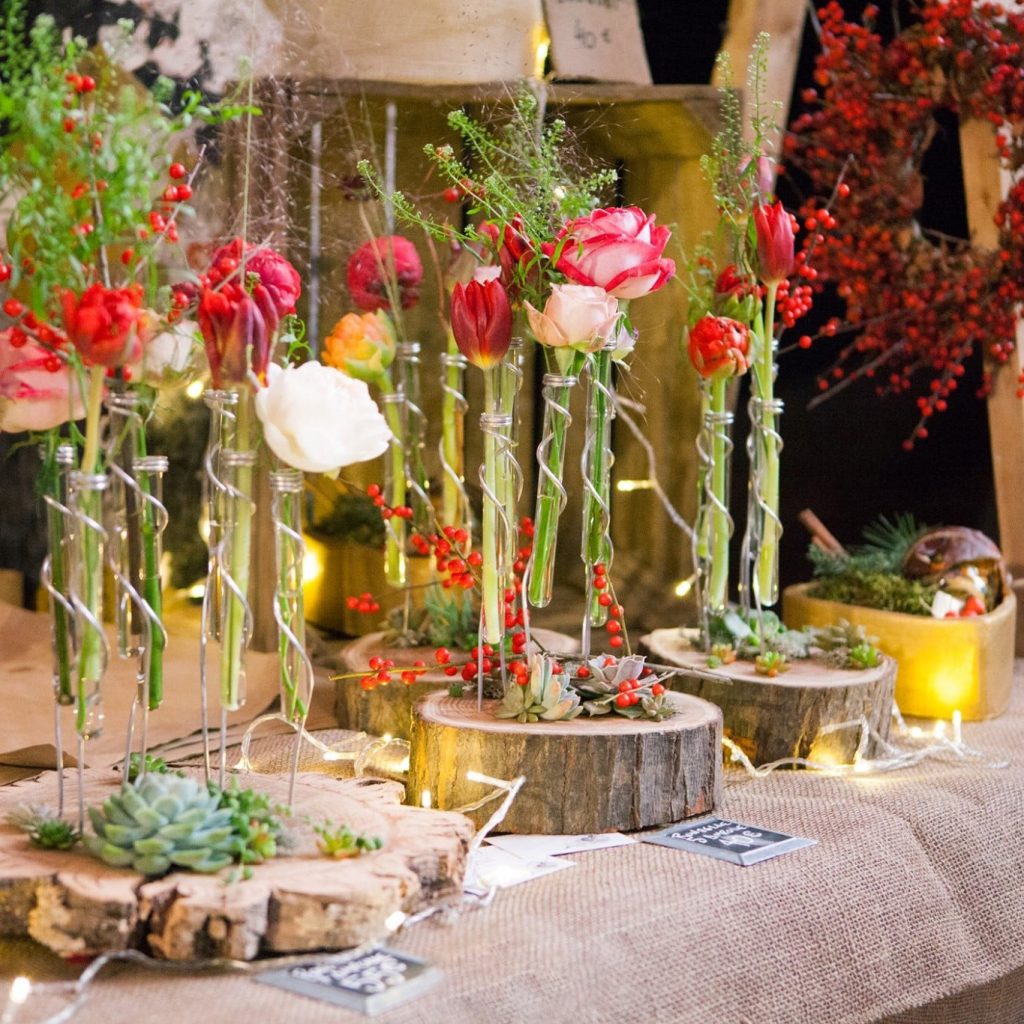 Rome's fantastic Vintage Market in Ragusa Square transforms come December into Christmas Land. This is an immersive seasonal experience full of fun and festive cheer.
Beginning on Sunday 4 December and running every weekend right through until 19 of the month, you will have plenty of time to discover the festive wares on sale here.
With over 200 local and vintage exhibitors selling fashion, trinkets, crafts, food, and more, visitors to Christmas Land will undoubtedly be spoilt for choice.
Address: 00182 Rome, Metropolitan City of Rome, Italy
1. Christmas Wonderland Rome – an immersive experience for all ages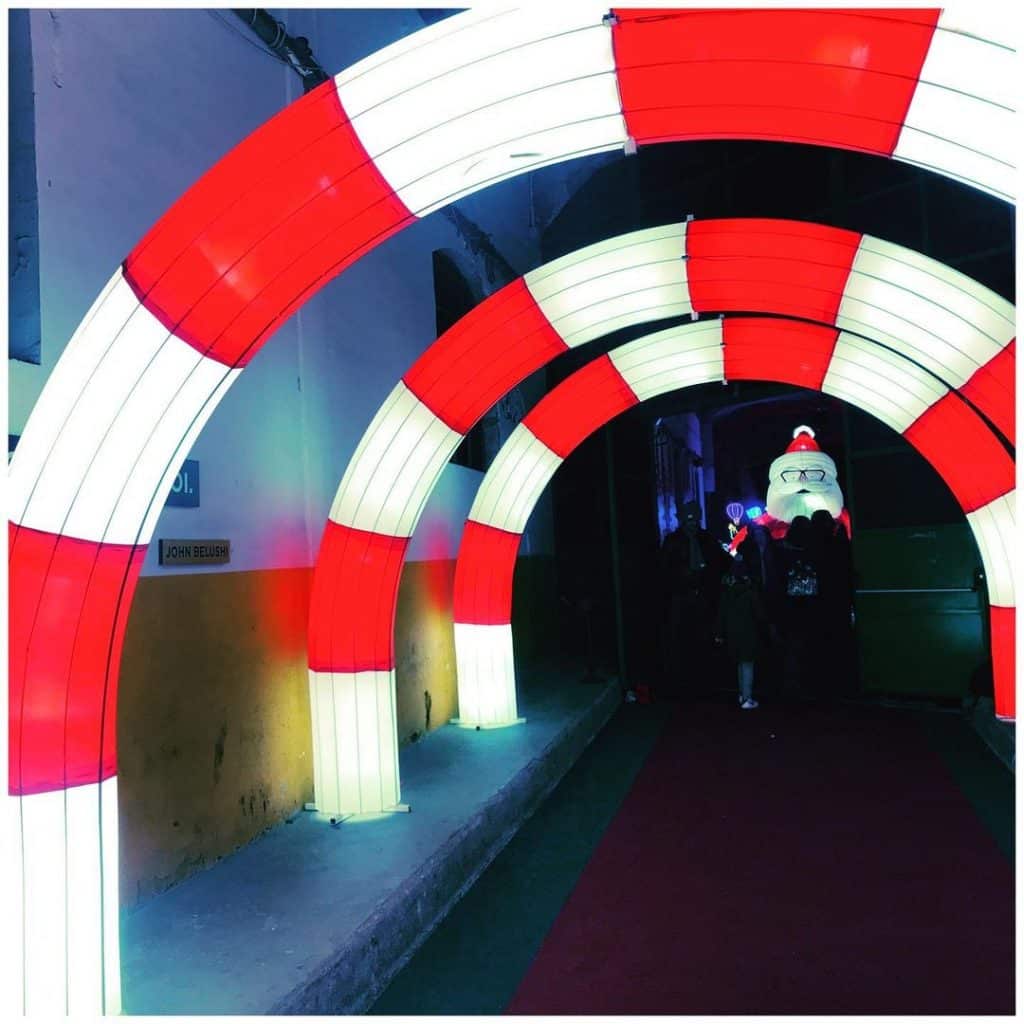 Topping our list of best Christmas markets in Rome is the incredible Christmas Wonderland.
A far stretch from the traditional Christmas market, this fantastic event is really more of a fairground or festival. But we couldn't resist including it on our list.
Perfect for children and adults of all ages, Christmas Wonderland brings to life festive magic, using cutting edge technology from all over the world.
Highlights include an 'Infinity Room', made up of three Christmas parcels and leading to the 'world that never exists'. There is also a 'Stickers Room', a 'Painting Room', a 'Neon Museum', a giant illuminated Santa Claus, and much more.
Address: Pratibus District | Viale Angelico 52, 00195 Rome