Germany has so much to offer those who plan to relocate, and if you pick the right city to settle down, you will certainly not look back.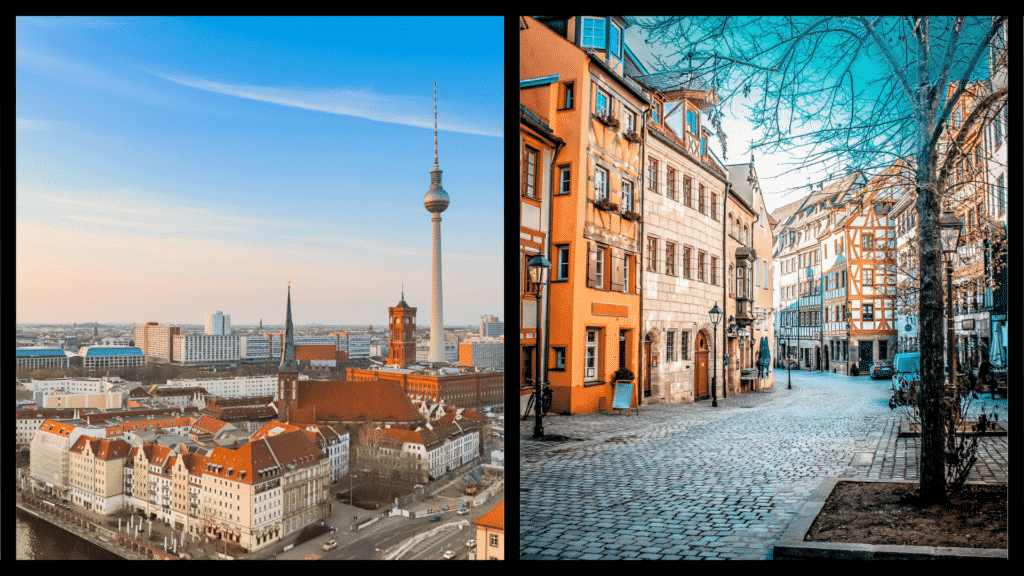 Germany is a top choice for many people who fancy living abroad. It has some excellent employment opportunities, great people, and lots of high-quality beer, which is definitely a plus.
If moving to Germany is on your mind – whether you want a gap year to learn the language and German culture, have landed a new job opportunity, or plan to work as a digital nomad in one of the top European countries – you might want to consider these best cities in Germany to live.
With that being said, let us give you an overview of these awesome German cities that have so much to offer.
The World Bucket List's fun facts about living in Germany:
Beer is huge in Germany. Fun fact – beer is actually considered food in Germany!
German people love their bread. In fact, there are over 3,000 different kinds of bread made in Germany.
Unlike lots of other European countries, public nudity is actually legal in Germany. There are no express laws against being nude in public.
Contrary to its name, Oktoberfest actually begins in September and ends in the first week of October in Germany.
Home to 400 recognised zoos, Germany is home to the most zoos in the world.
Germany is a hugely popular backpacking destination in Europe. If you choose to live somewhere in Germany, you'll might people from all walks of life from all over the world.
10. Frankfurt – the European centre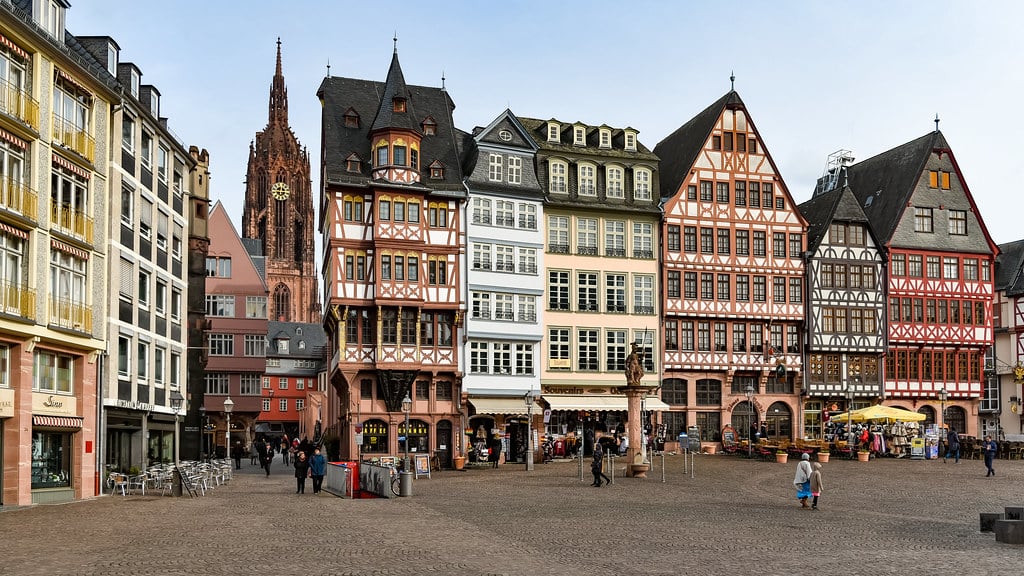 Frankfurt is a perfect German city if you are looking for excellent employment options, a diverse and vibrant culture, and one of the best hubs for European and international travel.
A quarter of the people here are foreign nationals, which means that you will have the chance to integrate into the local cultural scene but meet people from all over the world at the same time. A top choice!
READ MORE: WBL's German Bucket List
9. Stuttgart – a perfect mix of nature and city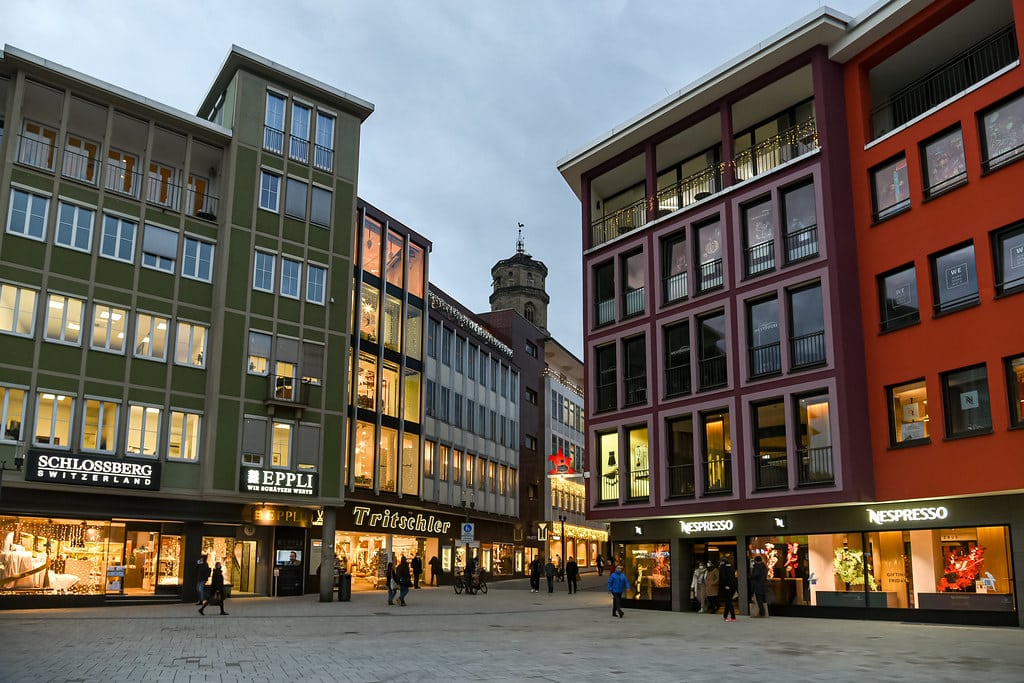 Moving to the sixth-largest city in Germany should definitely be considered, especially when you want a city vibe but in a natural setting.
The German city is situated in a fertile valley known as the Stuttgart Cauldron. As a main player in the automobile industry, it is home to top car manufacturers Porsche and Mercedes, with museums dedicated to both.
This is an awesome choice for both work and outdoor living, making it one of our top picks for the best cities in Germany to live in.
8. Dusseldorf – the city for the arts and creative people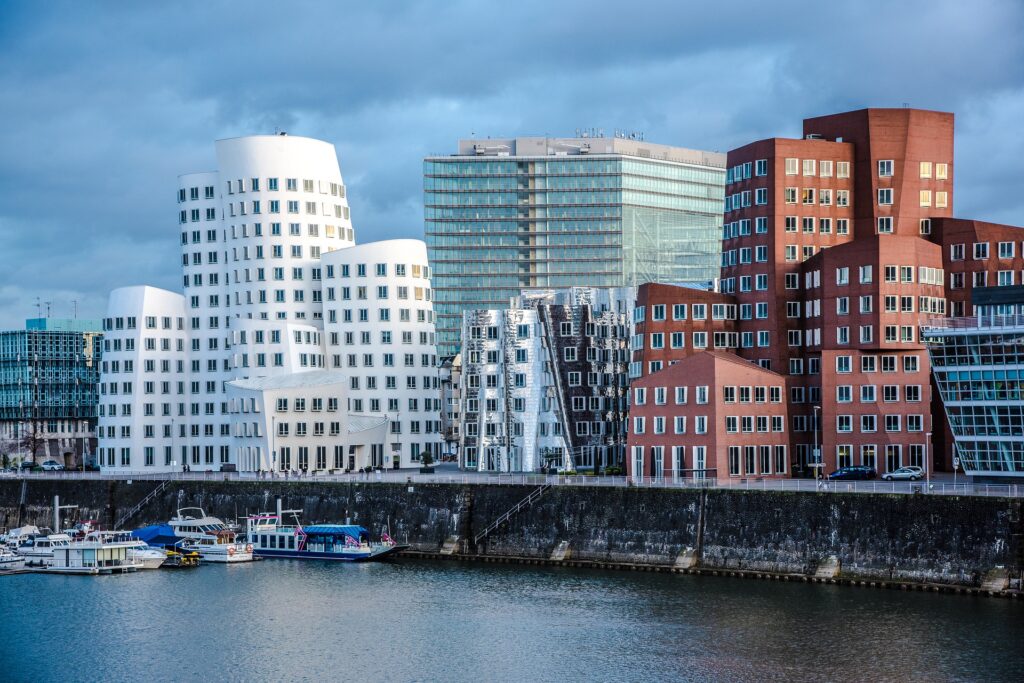 Suppose you are more of an artsy, alternative, and culture-driven person. In that case, Dusseldorf might be one of the best cities in Germany to live. With pros and cons to living in Germany, this may be one to consider.
Dusseldorf has a fantastic lively arts scene and great nightlife. Plus, it is the best city to get around by eco-friendly bicycle. So, if you're looking to work in the creative industries, we highly recommend this artsy European city.
7. Nuremberg – the historic city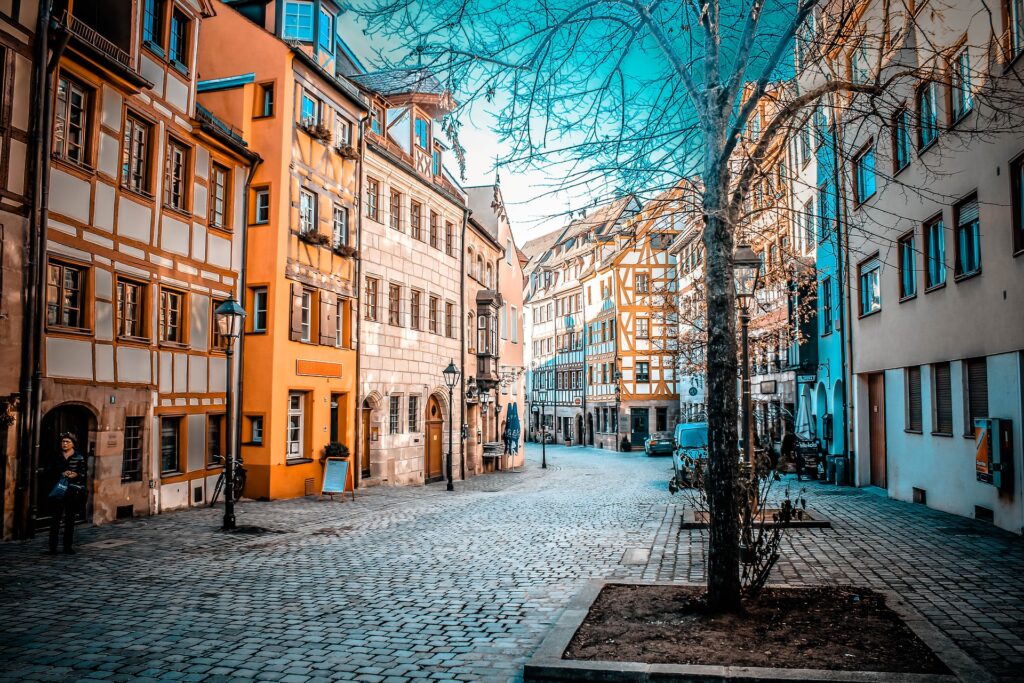 The culture of Nuremberg, which is located in the region of Bavaria, revolves around history and art, and there is so much to see and do here around these two topics.
The city has a lot going for it, with plenty of companies based there, such as Siemens, and it is certainly a city you will not get bored in, that's for sure.
6. Munich – the best lifestyle in a cool Bavarian city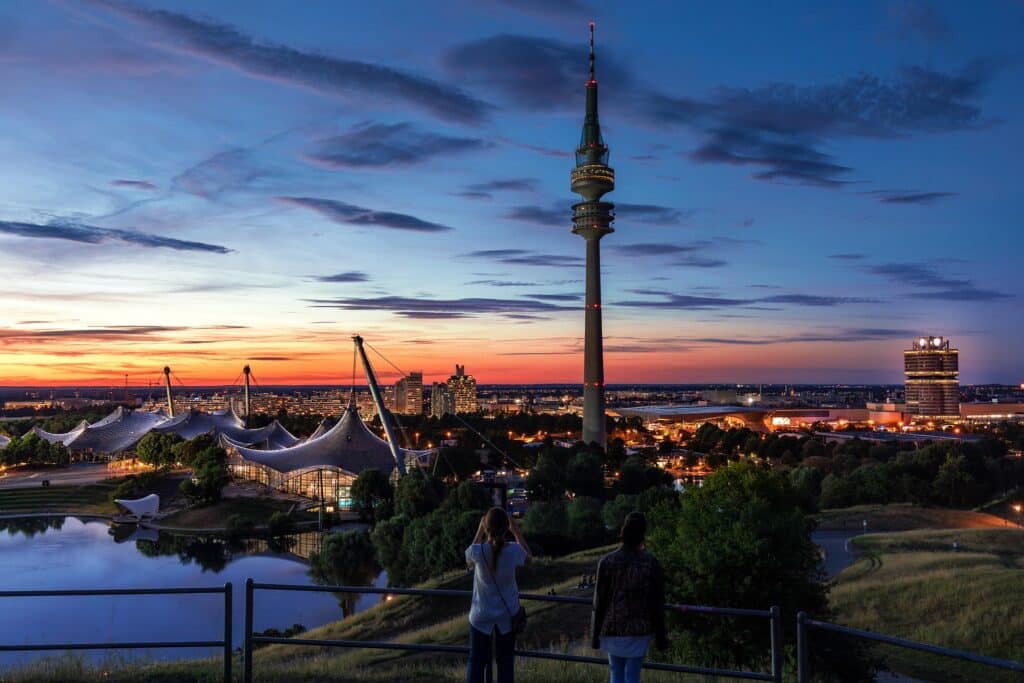 The capital of Bavaria, Munich, is one of the best cities in Germany to live in, with delicious food, an impressive culture, incredible breweries, and so much beautiful nature in the surrounding areas as well as one of the famous fairytale castles in Germany, Neuschwanstein Castle, nearby.
It is one of the biggest cities in Germany, meaning there are plenty of opportunities for work and fun. It may be the most expensive city to live in, but the high cost of living is definitely for all the right reasons.
The Bavarian city was named among the safest cities in Germany, making it one of the best cities for families.
5. Hamburg – an incredibly livable city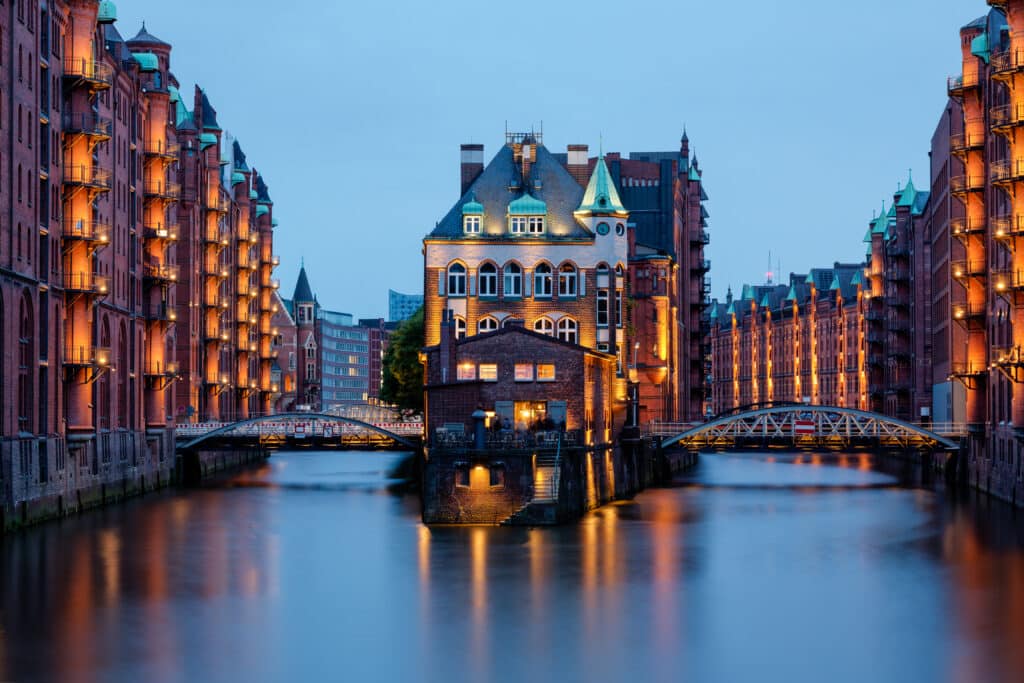 As one of the coolest, if not THE coolest, city in Germany, Hamburg is an awesome place to choose to move to.
It has so many alternative districts to choose from, with a host of great eateries, pubs, and a mixed population of people from all over the world.
Hamburg is the second-largest city in Germany and is home to the third-largest port in Europe as well as the biggest train station in Germany. So, it offers a great quality of life for those who move there and amazing opportunities for German train travel.
4. Cologne – home to plenty of international students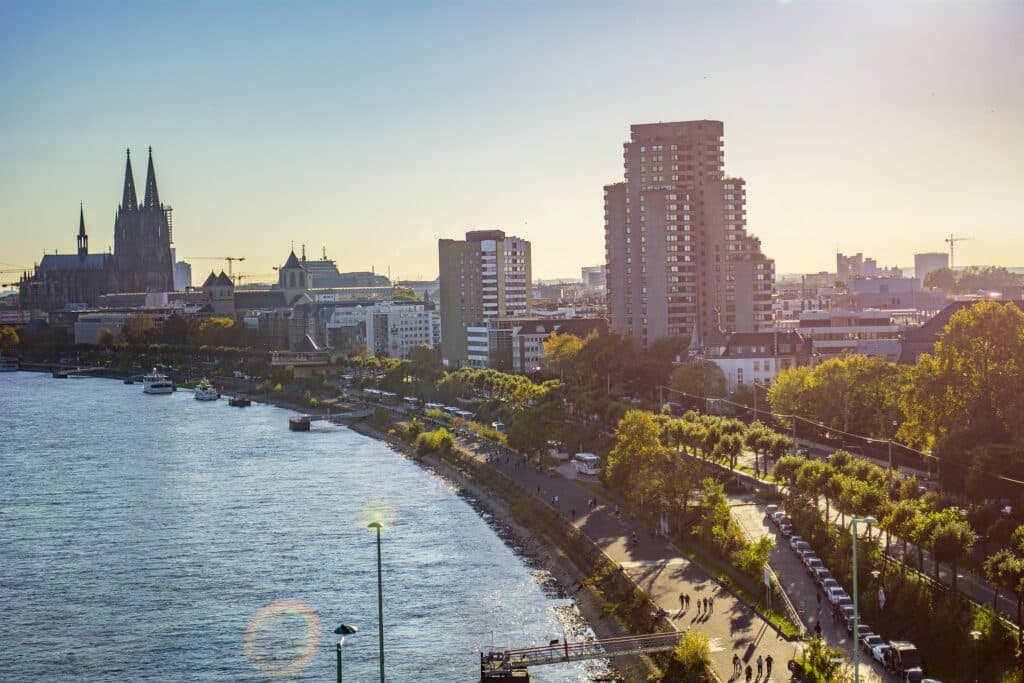 As a university city, you will have awesome night life, some great affordable eateries, and a mix of nationalities to meet.
The beautiful city is cut in half by the beautiful Rhine River, a great place to enjoy activities, picnics, and socializing.
RELATED: top 10 best German river cruises, ranked
3. Leipzig – for an affordable cost of living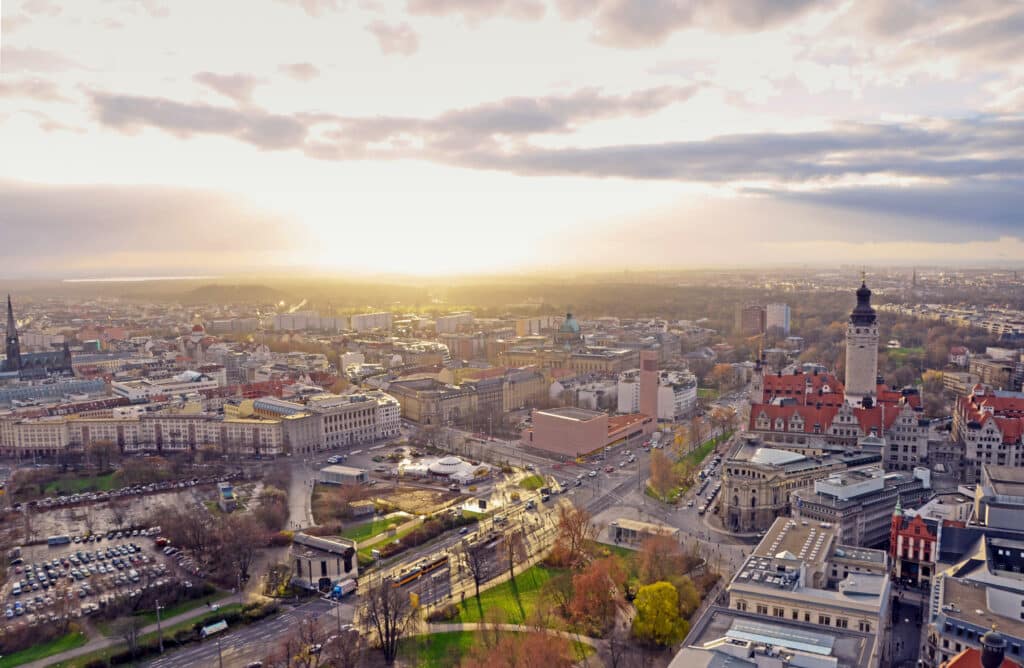 Leipzig, in East Germany, is not only one of the cheapest places in Germany to live in. Rather, it has so much available to those who choose to move there.
It is just an hour from the capital city Berlin; it is one of the very safest cities, has a fantastic transportation system, and is near beautiful lakes and parks.
With such a low cost of living and high quality of life, moving to Leipzig is an absolute no-brainer.
2. Freiberg – set up home in a green city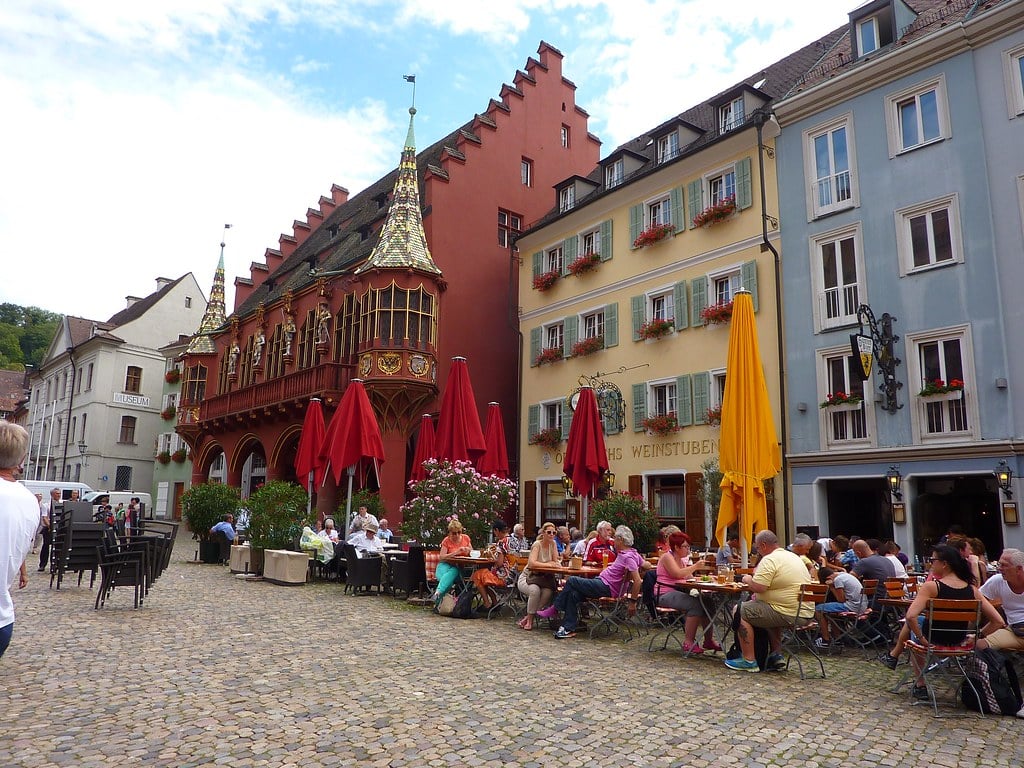 This stunning city is one of the best cities in Germany to live in, with the inner city being completely 'car free'.
Freiburg offers a great quality of life and plenty of career opportunities. It is situated near the Black Forest and the French border, making it a dreamy place to set up base.
1. Berlin – for great quality of life in the German capital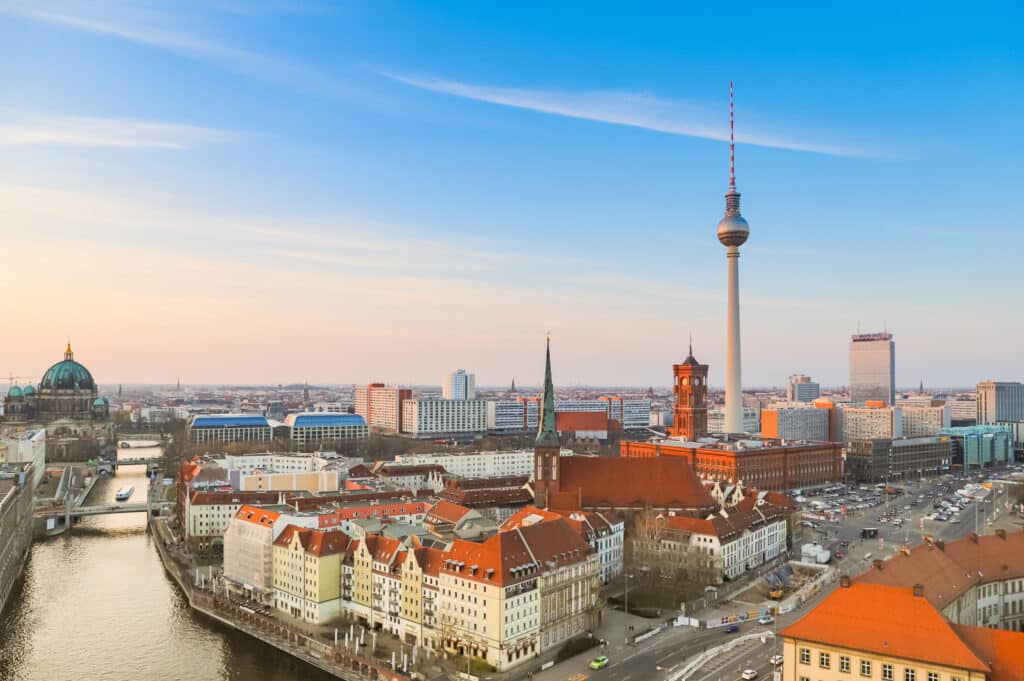 The capital of Germany draws many people to set up home, with its awesome alternative vibes, great music scene, an abundance of eateries, and endless history to discover.
This beautiful modern city is home to plenty of economic opportunities, historical landmarks, and green spaces. So, this is certainly a great choice for expat life. Don't forget some of the free museums in the city.
Berlin is an incredibly multicultural city. So, of course, this major city is one of the best cities in Germany to live in. It also recently ranked high on our list of the 30 best cities in the world to visit.
READ MORE: the best places to watch the sunset in Berlin AND the best free museums in Berlin
Notable mentions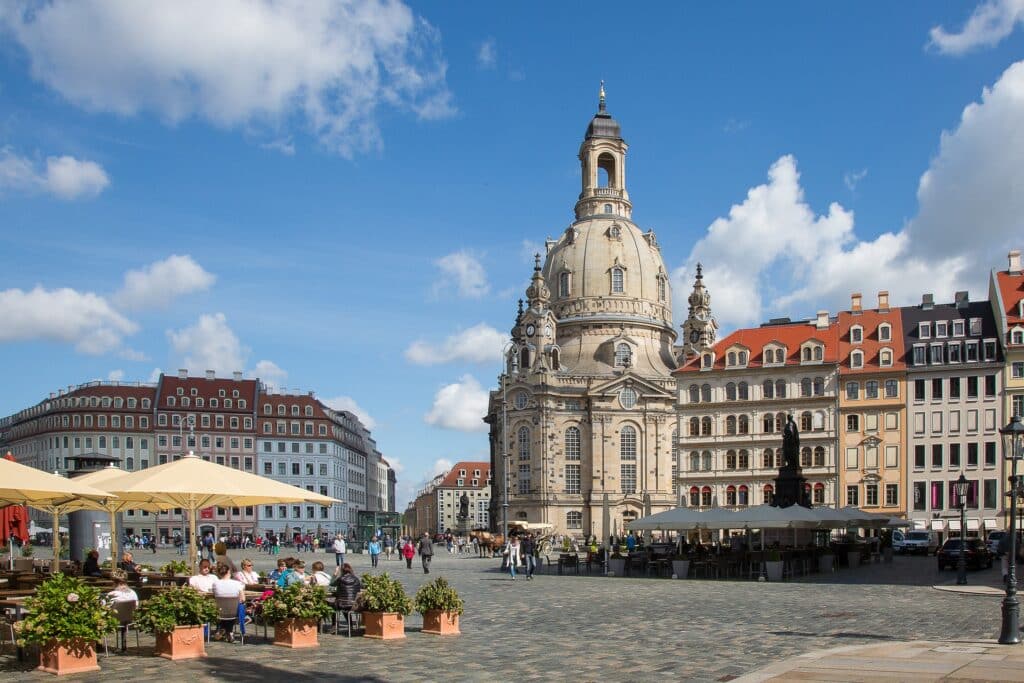 Aachen: As the current cheapest city in Germany, Aachen is a great place if you're looking to relocate to somewhere with a low cost of living.
Bremen: This Hanseatic city is home to plenty of historic landmarks, making it a vibrant hub of culture and history. This city also has a strong economy, making it a great choice.
Dresden: As the capital of Saxony, Dresden is an incredibly historic city. It has a strong economy, beautiful parks, and plenty of cultural activities.
Your questions answered about the best cities in Germany to live
If you still have questions, we have you covered! In this section, we've compiled some of our readers' most frequently asked questions and popular questions that have been asked online about this topic.
Which is the cheapest city to live in Germany?
Aachen is currently the cheapest city to live in Germany.
Where is the safest place to live in Germany?
Munich was named the safest city in Germany in 2019.
What is the best city in Germany for foreigners?
Any of the cities listed above are hugely welcoming to expats. However, top choices for international communities include Düsseldorf, Berlin, Hamburg, Munich, Frankfurt, and Stuttgart.