As the home of the traditional festive market, a trip to Germany at Christmas is a bucket list must. Here are the top five best Christmas markets in Cologne.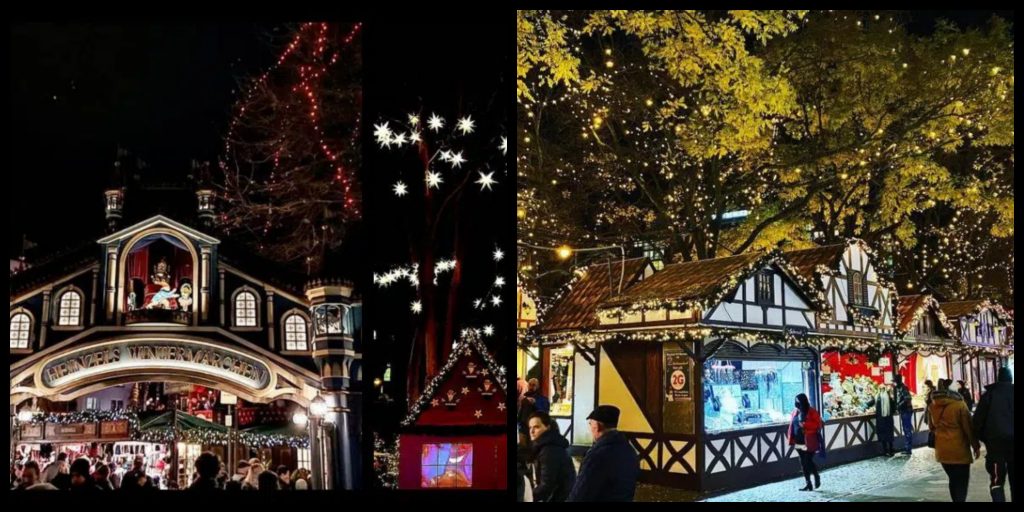 Traditional German Christmas markets boast over 500 years of tradition, with the first recorded market taking place in Dresden in 1434.
Since then, this fun and festive activity has spread around the world, with seasonal markets popping up in cities across the globe. However, there is still nowhere better to soak up the seasonal atmosphere than Germany.
With Christmas markets taking place all across the country, you will have no trouble finding a traditional fair no matter where you're visiting.
From Berlin to Hamburg, Frankfurt to Cologne, Christmas cheer takes hold across the country from December. Today, however, we're rounding up the best Christmas markets in Cologne. Read on to discover more.
5. Cologne Cathedral Christmas Market (Weihnachtsmarkt am Dom) – the biggest Christmas market in the city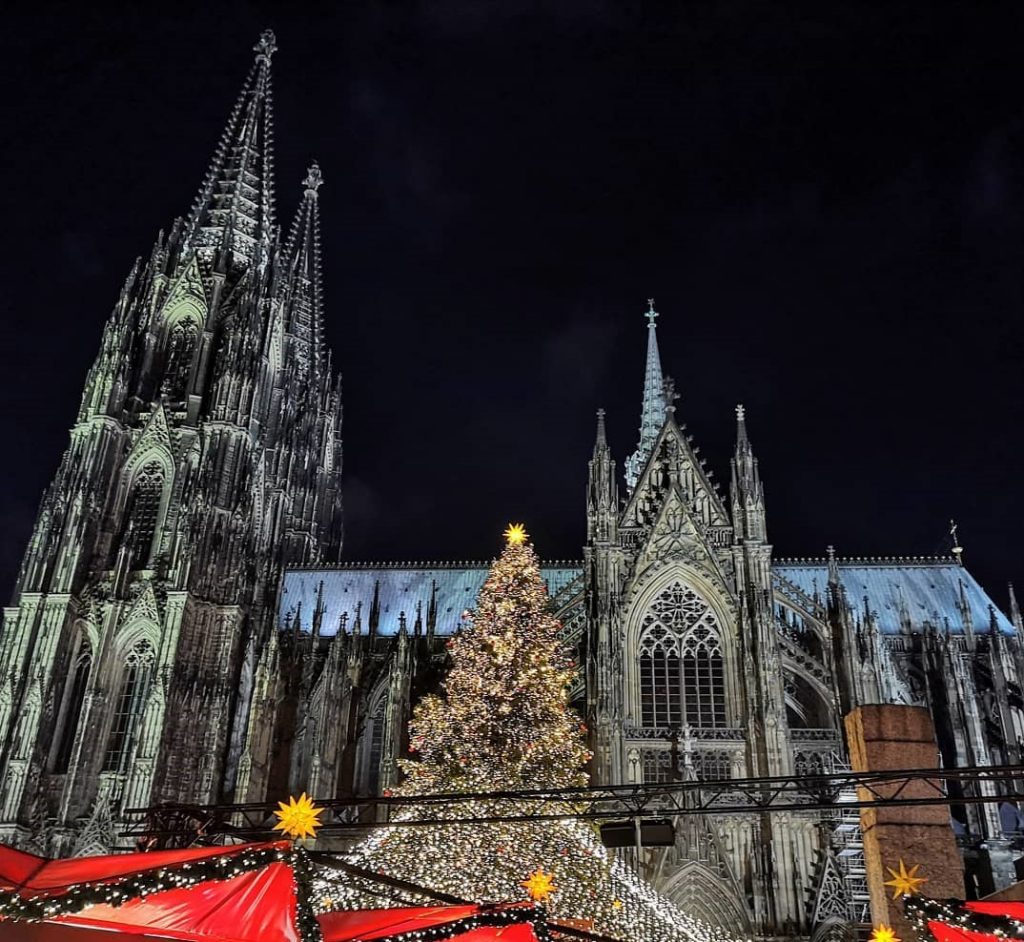 Weihnachtsmarkt am Dom is the biggest Christmas market in the city. So, we had to include it on our list of best Christmas markets in Cologne.
Over 150 traditional wooden stalls filled with goods of all kinds and decked in Christmas decorations line the streets in front of the historic 12th-century cathedral.
From food stalls selling traditional German specialities to local crafts, music and theatre performances to Santa's workshop, there is something for everyone.
The main attraction is the huge and glittering 82 ft (25 m) Nordmann fir tree that towers above the stalls below. With colourful decorations, festive cheer, and delicious smells in abundance, this is the perfect way to get into the festive spirit.
Perhaps one of the most traditional Christmas markets in the city, this is sure to be a memorable festive experience for all ages.
Address: Roncallipl. 1, 50667 Köln, Germany
4. Heavenue Cologne – the gay Christmas market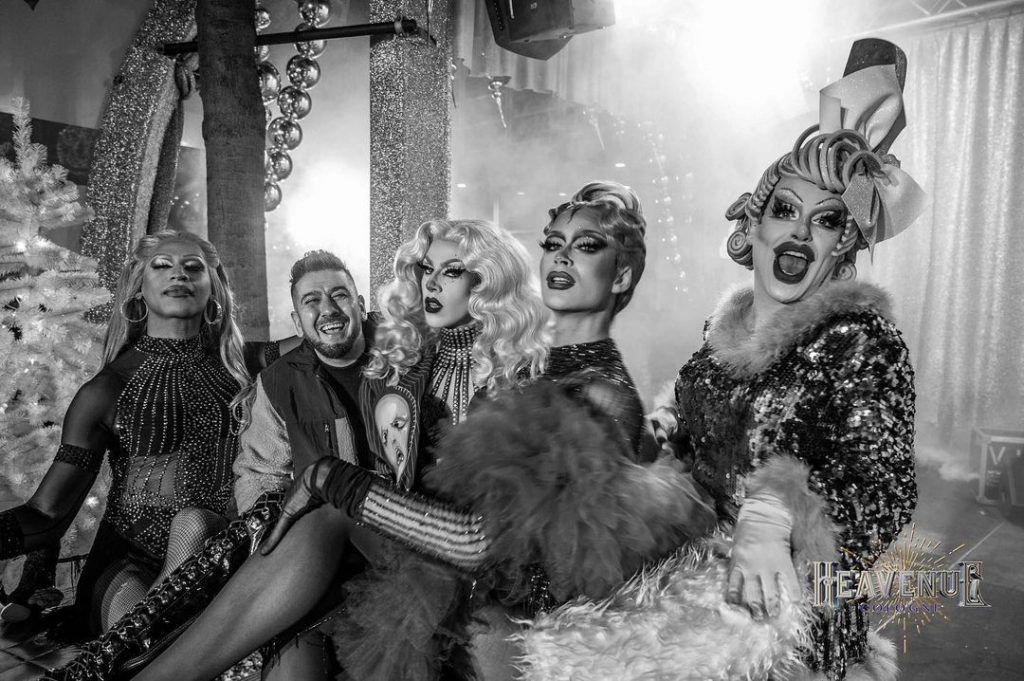 Known as Cologne's 'gay Christmas market', Heavenue is a Christmas market like no other you've seen before.
For a pink and glittering twist on the festive experience, this is a must-visit. There are a few stalls selling food and crafts. However, the main attraction of this market is the dancing, music, and performances.
Grab your favourite alcoholic beverage and don your most sparkling festive outfit. Get ready to have the night of your life as you enjoy fantastic DJ sets and drag shows with a fun, festive twist.
Heavenue can be found in the KölnBonn near Rudolfplatz from 19 November to 23 December.
Address: Mauritiuswall 102, 50676 Köln, Germany
3. Nicholas' Village Christmas Market (Nikolausdorf) – one of the best Christmas markets in Cologne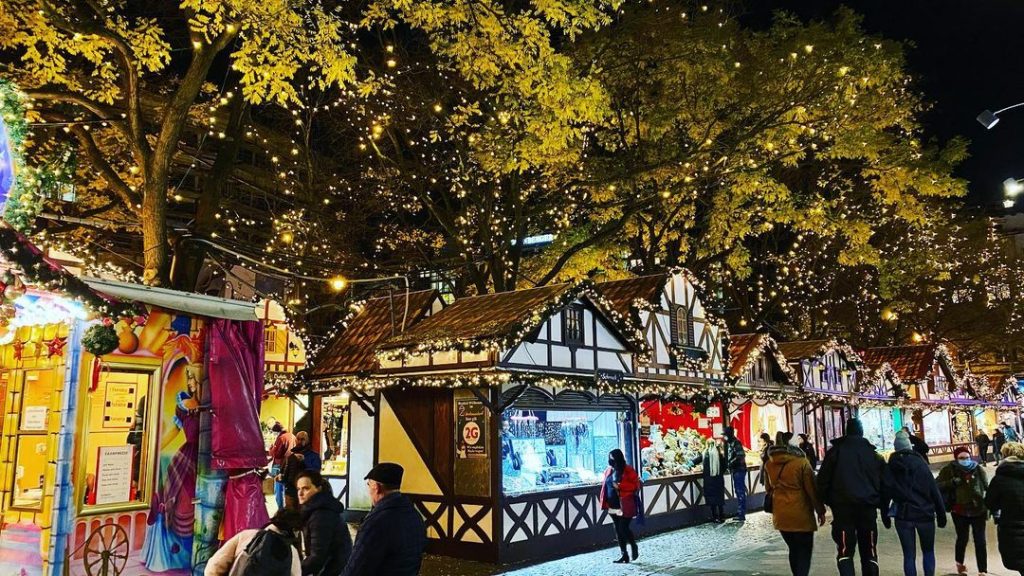 Rudolph Platz comes to life as the Nicholas' Village Christmas Market throughout the month of December.
Taking place from 22 November to 23 December, you have over a month to indulge in the fun and festive atmosphere at this traditional Christmas market.
Decorated like an old-fashioned German village, you will feel like you've stepped back in time as you browse the quaint stalls.
With an abundance of twinkling lights shining over your head, you'll be enticed by all the local fare on offer. Choose from freshly made hot food to warm you up on a cold winter's night, or pick up locally-made crafts that will make the perfect unique Christmas gifts.
Address: Rudolfpl., 50674 Köln, Germany
2. The House Elves' Winter Fairytale Christmas Market (Heinzels Wintermärchen) – for a festive experience you won't forget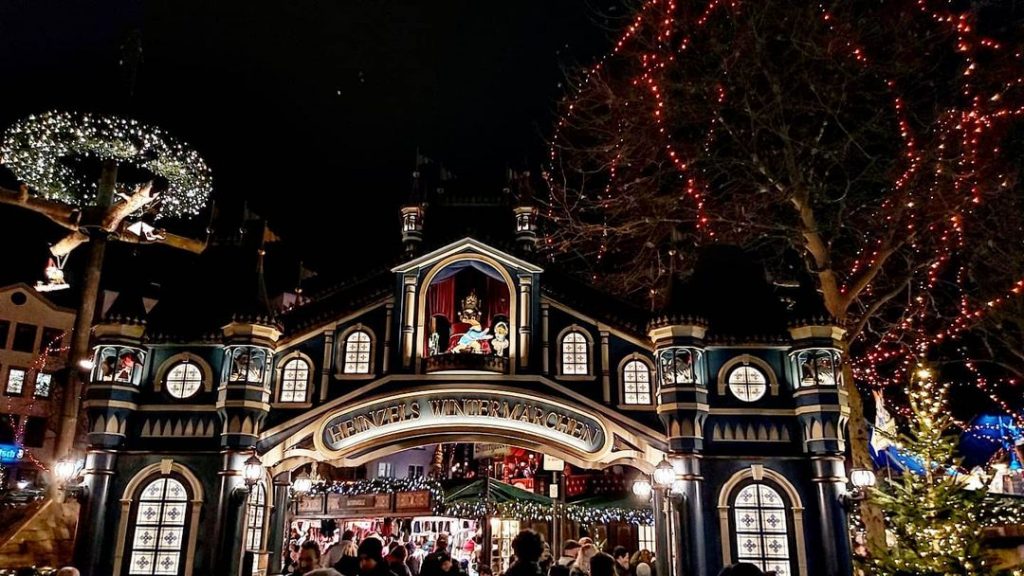 Heinzels Wintermärchen is an enchanting winter wonderland that will make you think you've stepped right inside the pages of a traditional Christmas fairytale.
With a beautiful canopy of fairy lights overhead, lots of wooden chalets with vendors selling food, crafts, and more, and a central skating rink, this will be a night you won't forget.
This large market is fantastically decorated to make the most of the festive season. Its merry theme begins with the elaborate gates that welcome visitors inside. The market is split up into themed alleys that spill out through the city streets.
Address: 50667 Cologne, Germany
1. The Angels' Christmas Market (Markt der Engel) – a heavenly experience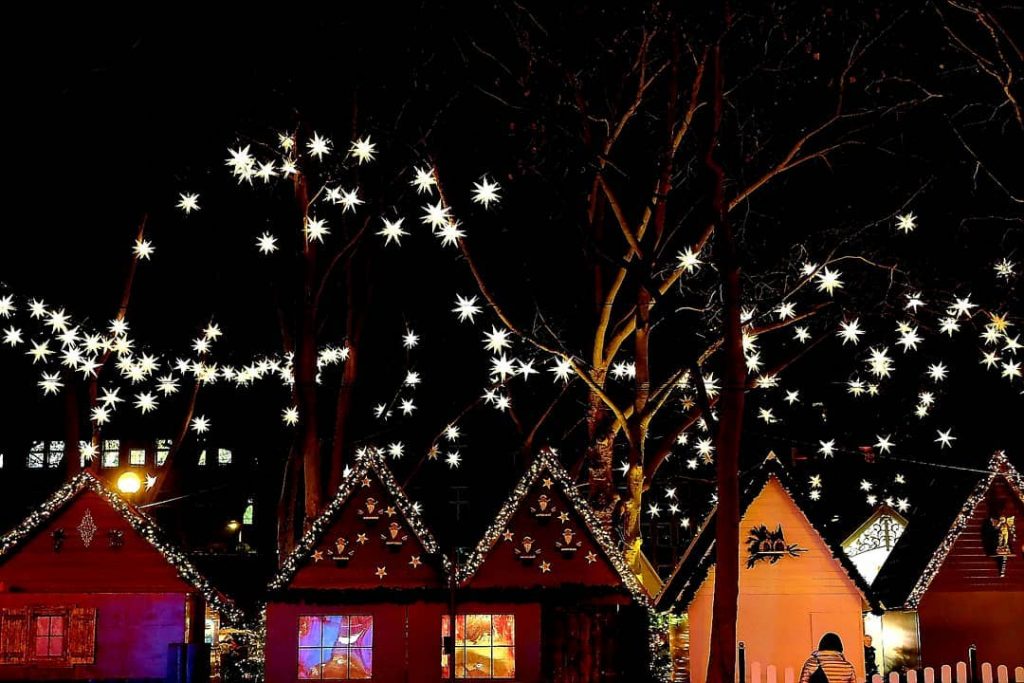 Topping our list of best Christmas markets in Cologne is the brilliant Markt der Engel or Angels' Christmas Market.
Glittering star-lined paths guide visitors between the quaint stalls, selling local crafts, food, and more. As the oldest Christmas market in the city, Markt der Engel is steeped in history and tradition.
The romantic atmosphere is brought to life by talented performers dressed as angels. Meanwhile, funfair rides scattered throughout the market provide hours of fun for little ones.
Address: 50667 Cologne, Germany