No matter if you are local or visiting, there's always something new to explore in the U. K. capital. Check out our list of the best walking tours in London below.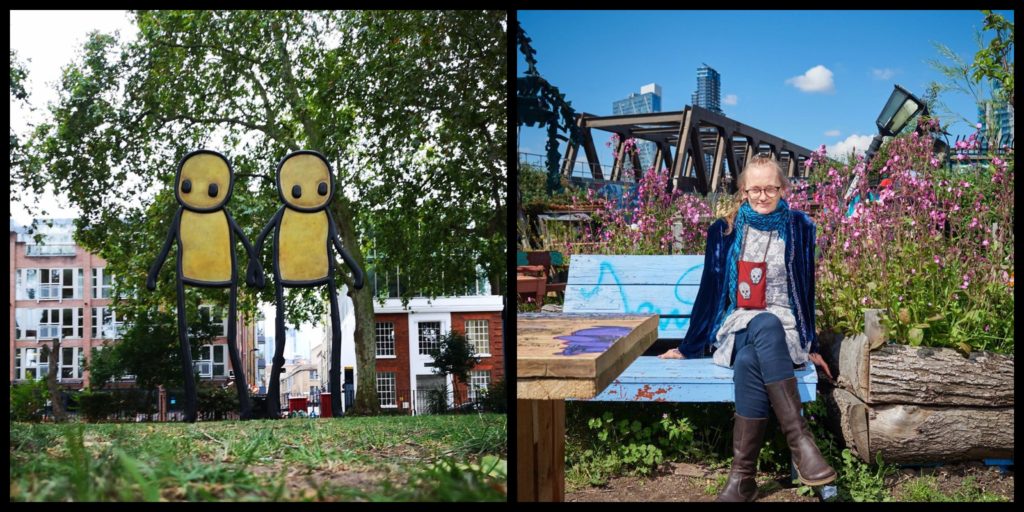 From gangsters to ghosts, Harry Potter to David Bowie – if you enjoy exploring a city on foot as much as we do, put on your sneakers, take an umbrella (it's London!), make sure your phone has plenty of space and battery for pictures, and join one of London's many walking tours.
As one of the most walkable cities in the world, options are literally endless. Therefore, to help you decide what to book, we spent a couple of days walking the British metropolis. Read on for our favourites of the best walking tours in London. 
Top tips from The World Bucket List for the best walking tours in London
Here are five tips from WBL to help make the most of your London walking tour:
Wear comfortable shoes! Especially for the longer trails, you will need footwear to match the occasion and keep you pain-free when exploring the city by foot.
Look up the weather forecast and dress accordingly for the day – you don't want to be in shorts and then caught in sudden pour of rainfall!
Ask questions of your tour guide to fully engage in the experience. Listen intently and pursue anything further if you are interested.
Bring a camera with you. London is an incredible city with skyscrapers, historic buildings, unique art, the Thames and more.
If you enjoyed the tour and found it very useful, consider leaving a tip for your tour guide.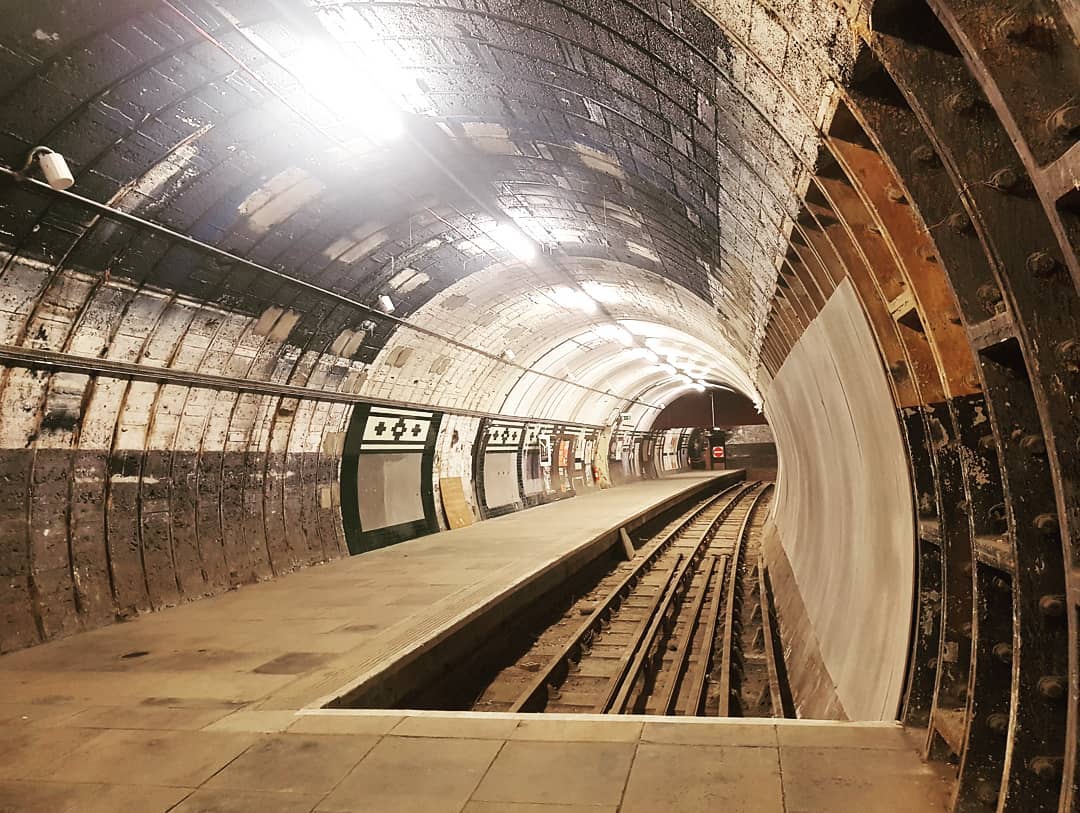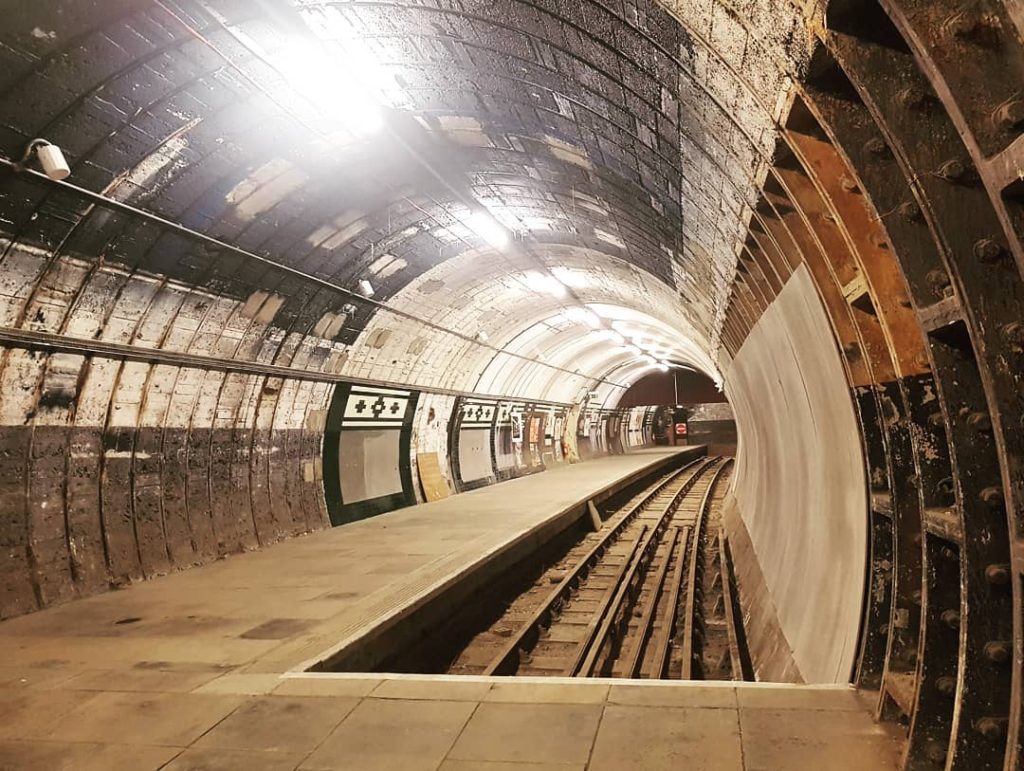 Run by the London Transport Museum is this off the beaten path tour around Covent Garden, Kingsway, Lincoln's Inn Fields, and Victoria Embankment.
This tour allows you to experience first-hand how the area has transformed over the last 200 years thanks to public transport.
Explore hidden back streets, see abandoned transport infrastructure and remarkable feats of engineering, and learn more about London's fascinating past and present. 
Your ticket includes a half-price entry to the museum. 
Address: Down St, Mayfair, London W1J 7JU
Price: £20 per person
Book: HERE
9. Traditional British Food Tour – a culinary walk through London's most famous food market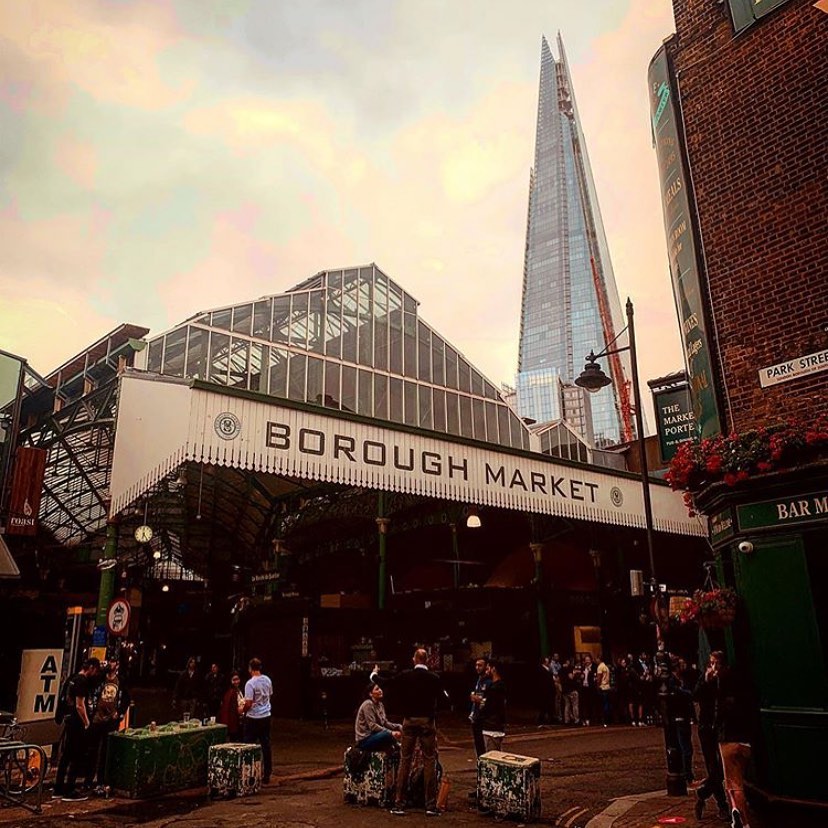 If you love food as much as sightseeing, look no further – this is one of the best walking tours in London you can possibly take!
A guide will walk you through the world-famous Borough Market near London Bridge where you will sample a bacon and egg bap, sausage rolls, fish and chips, and a selection of cheeses while listening to entertaining stories about the area.
The tour will finish over sticky toffee puddings and a pot of English Breakfast tea.
Address: 8 Southwark St, London SE1 1TL
Price: £59 per person
Book: HERE
Read more: For more ideas when you are in London, check out WBL's London Bucket List: 12 things to do in London before you die
8. Fire, Pestilence, and Plague Tour – unique insights into London's greatest disasters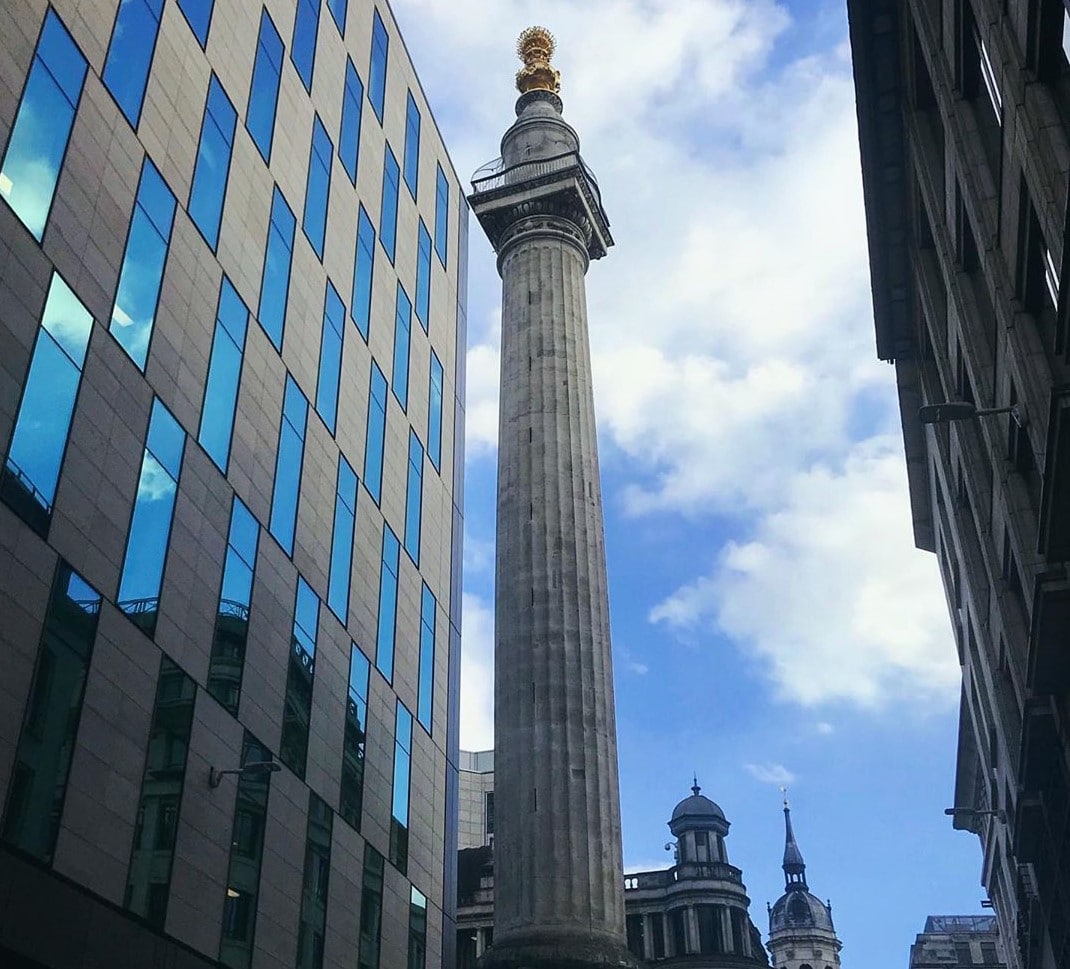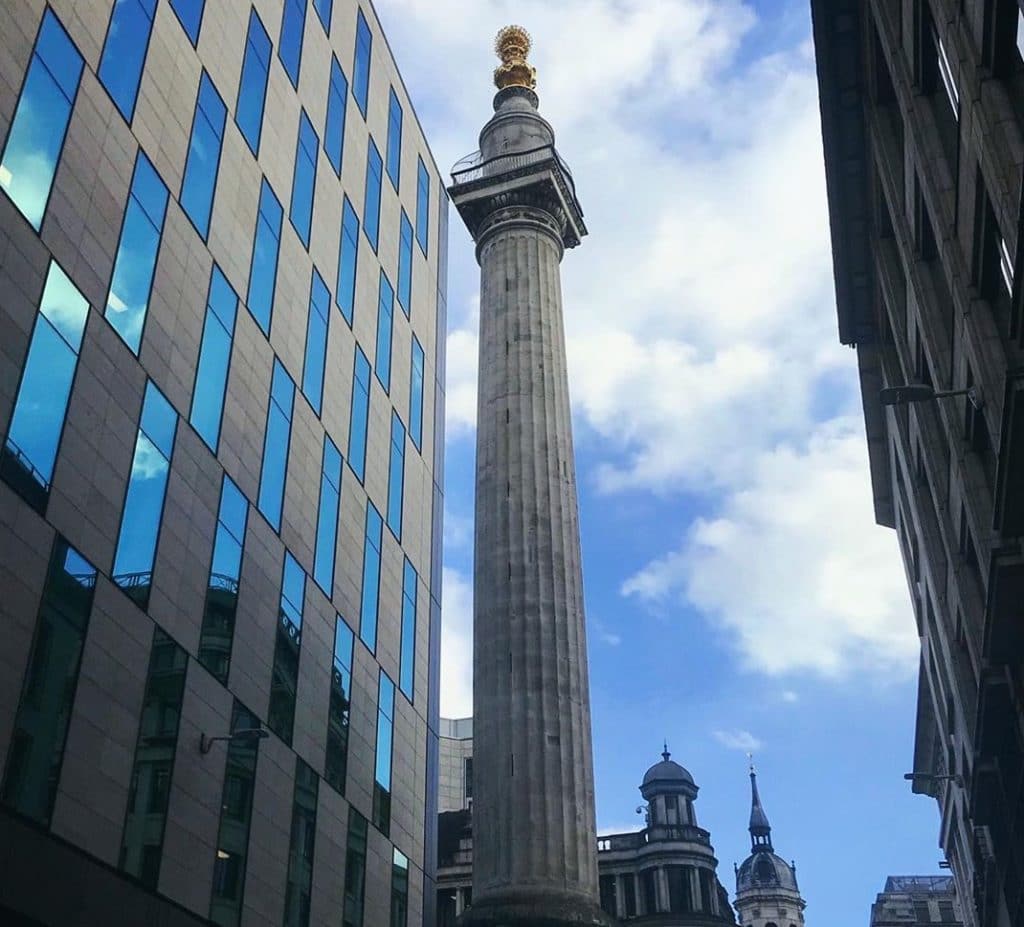 While London certainly is one of the greatest cities in the world, its past hasn't been all joy and happiness. In fact, the city has been hit by disasters for centuries, from bombings of two world wars to massive fires and the plague (and Covid-19 too).
This tour takes you from Pudding Lane, where the Great Fire of London started, to Pye Corner, where it ended. With mass graveyards, bomb damages, execution sites from medieval times, and ancient Roman ruins along the way, you see it all on this tour.
You will also see some famous London's landmarks such as St Paul's Cathedral and the Monument.
Address: King William St, Candlewick, London EC4R 9AA
Price: Tips-based
Book: HERE
7. Harry Potter Walking Tour – the ultimate walking tour for Potterheads visiting London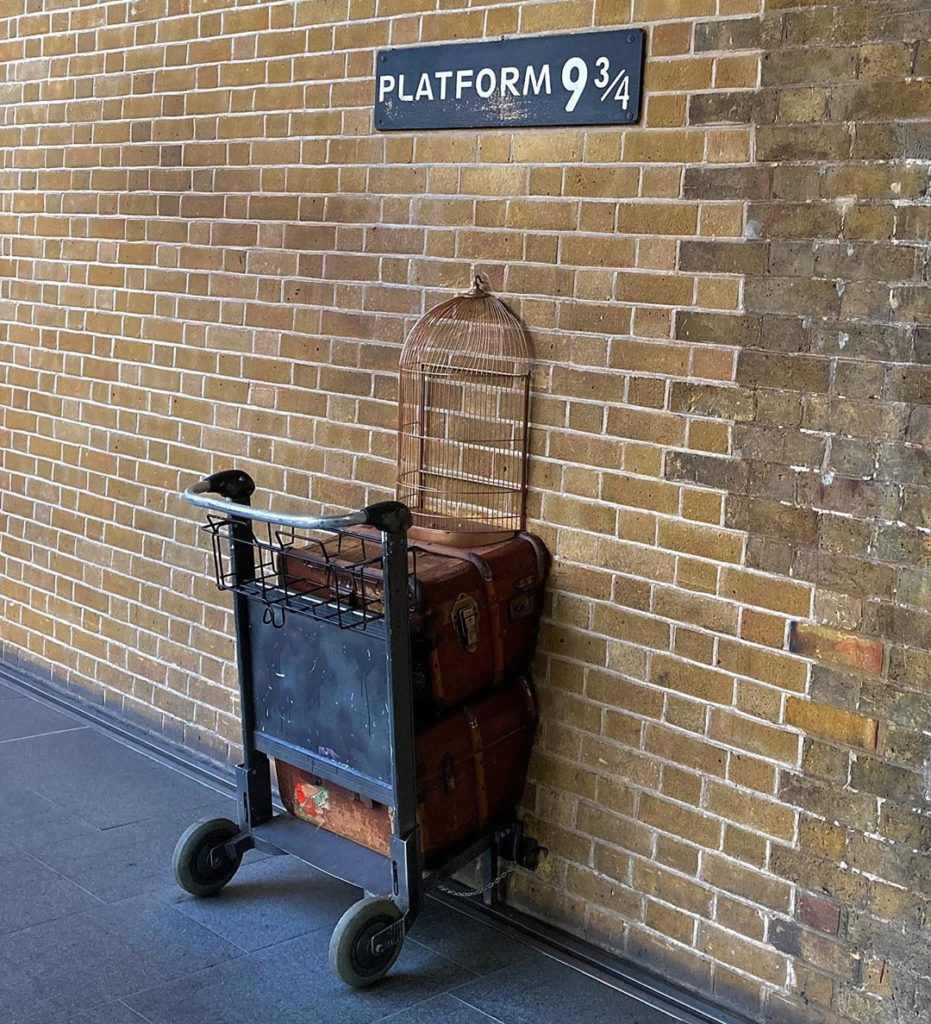 Potterheads, this one is for you! The Harry Potter Walking Tour takes you for a stroll to the London landmarks that inspired J. K. Rowling and appeared in the films.
You will walk down Diagon Alley, see the Ministry of Magic, and explore some shops selling Bertie Bott's Every Flavour Beans, Chocolate Frogs, and Harry Potter merchandise. And you might even end up in Knockturn Alley.
For the full Harry Potter experience, take the tour before or after a visit to the film studios.
Address: 113 Shaftesbury Ave, Soho, London W1D 5AY
Price: Tips-based
6. Gangster London Walking Tour – a thrilling tour for crime fans with actor Vas Blackwood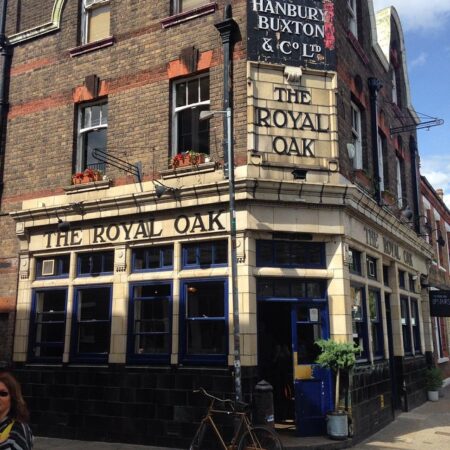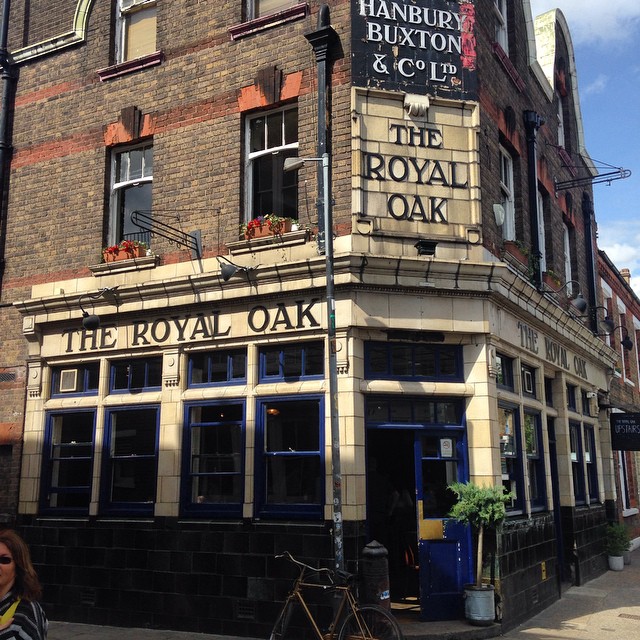 If crime stories are your cup of tea, you will undoubtedly love this tour through the East End. Actor Vas Blackwood (known from Lock, Stock and Two Smoking Barrels) will meet you at The Blind Beggar pub in Whitechapel and guide you through the criminal underbelly of London.
Walking in the steps of some of the most infamous gangsters of the 1950s and 1960s, you will see both real-life crime scenes and locations of famous movies while listening to stories that will give you chills.
Address: 337 Whitechapel Rd, Shadwell, London E1 1BU
Price: £20 per person
Book: HERE
5. Free Tour of London – an excellent introduction for first-time visitors to the capital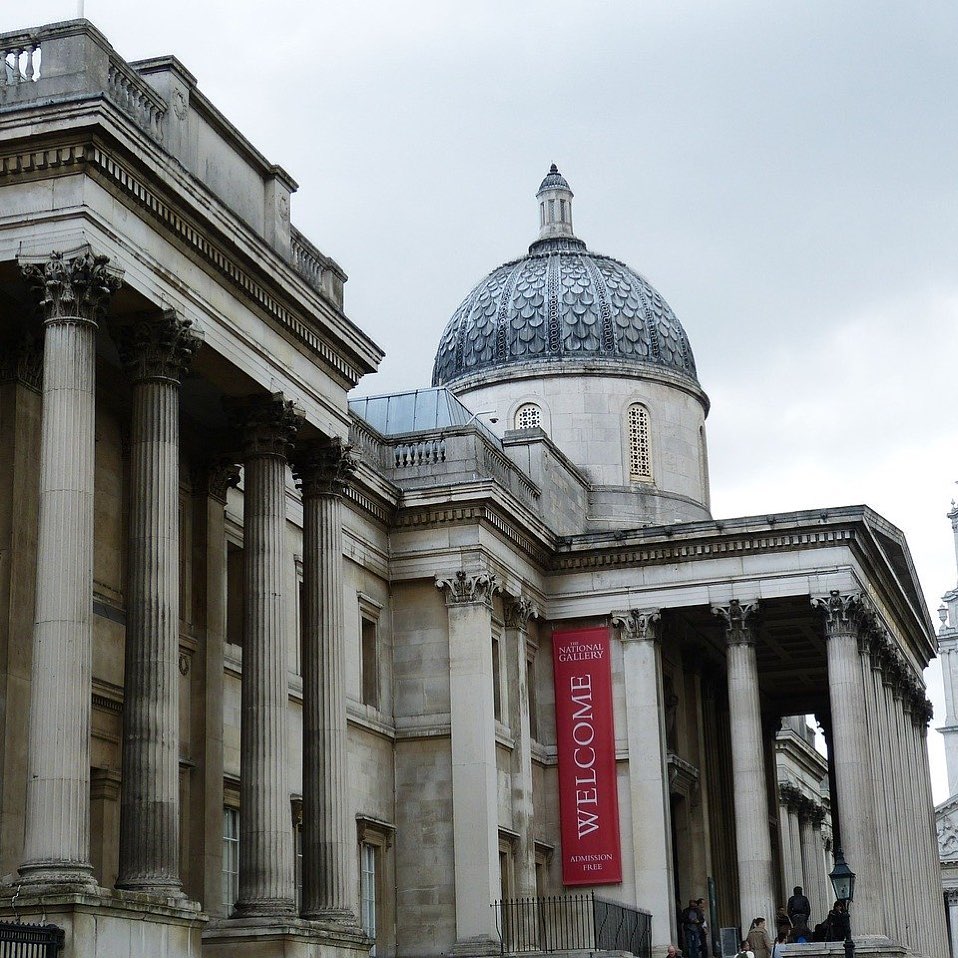 Like every major city in Europe, London has its free Sandeman walking tour.
Leaving from Covent Garden, the three-hour tour includes famous landmarks in the UK such as Buckingham Palace, Westminster Abbey, the Houses of Parliament, and Trafalgar Square.
This is one of the best walking tours in London for visitors that have never been to the capital and want to familiarize themselves with the major sights quickly.
While the tour is officially free, the guides make their living off tips, so bring some cash with you.
Address: Covent Garden, London
Price: Tips-based
Book: HERE
4. Jack the Ripper Tour – a tour in the steps of London's most infamous serial killer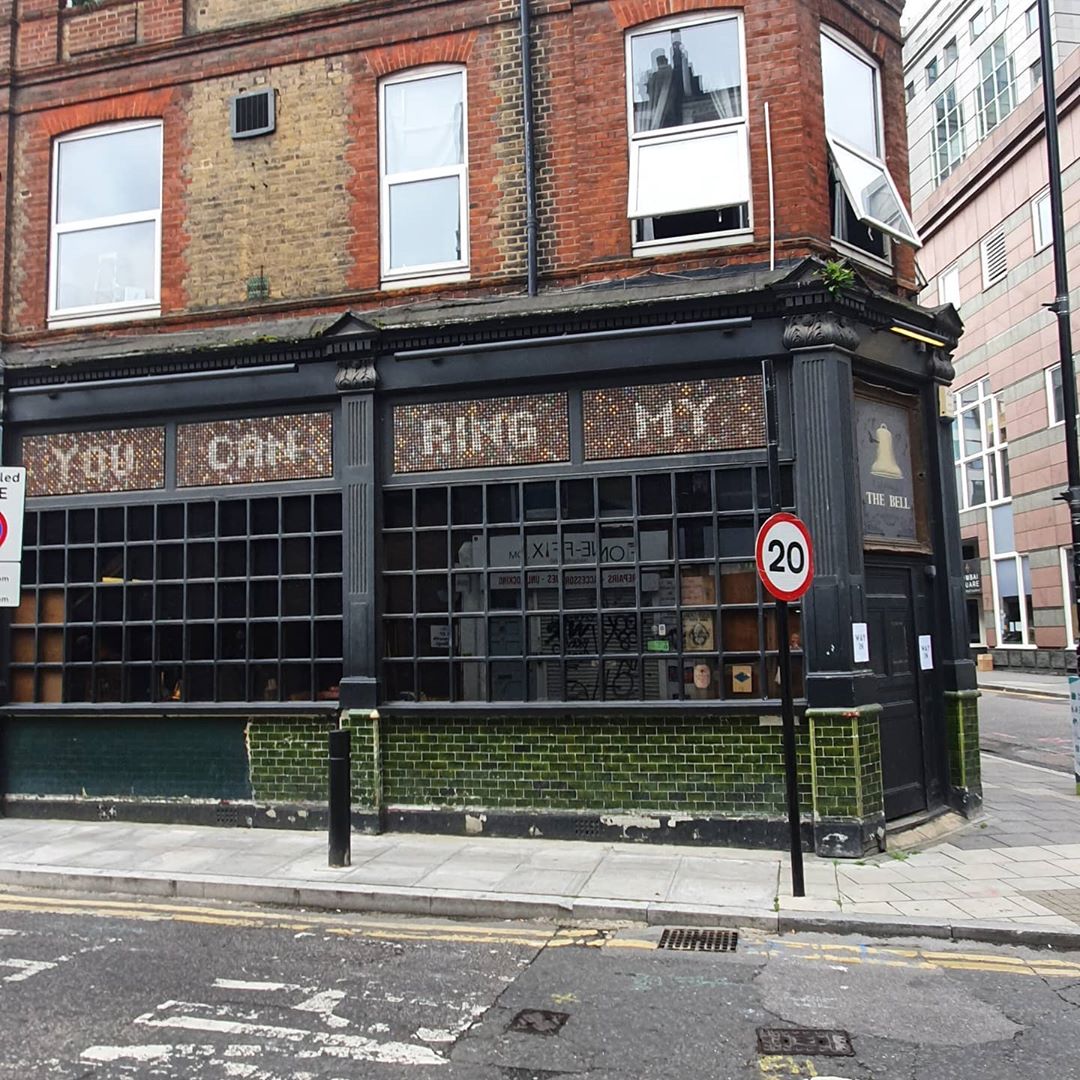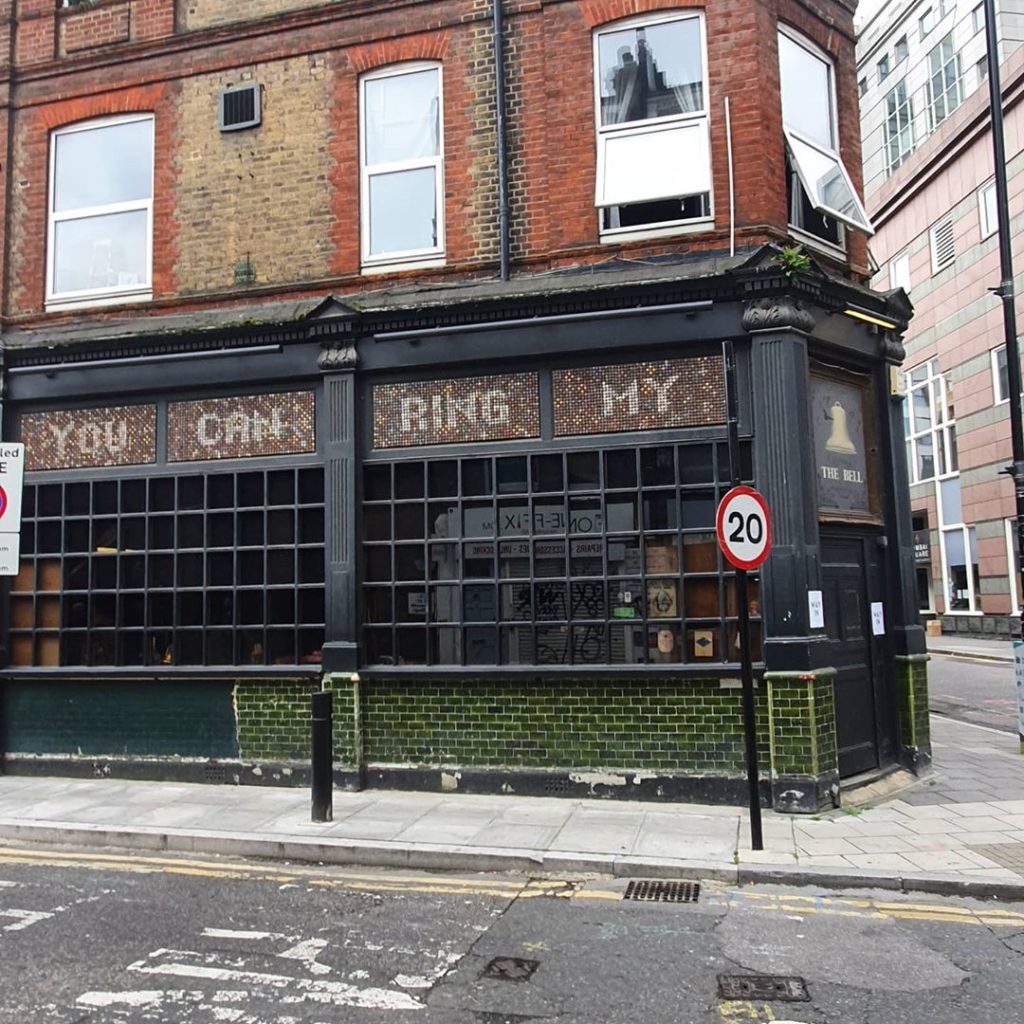 The original Jack the Ripper Tour has been around since 1982 and has scored high among the best walking tours in London ever since.
Be prepared to get chills as your guide will lead you through the dark streets of Whitechapel and Spitalfields in the East End, exploring the life of London's most infamous serial killer of the 19th-century who murdered at least five prostitutes.
You will walk right into the crime scenes where Jack the Ripper cut the throats of his victims – you have been warned!
Address: 9 The Shrubberies, George Ln, South Woodford, London E18 1BD
Price: £12 per person
Book: HERE
3. Unseen Tour – experience Shoreditch and Soho through the eyes of the homeless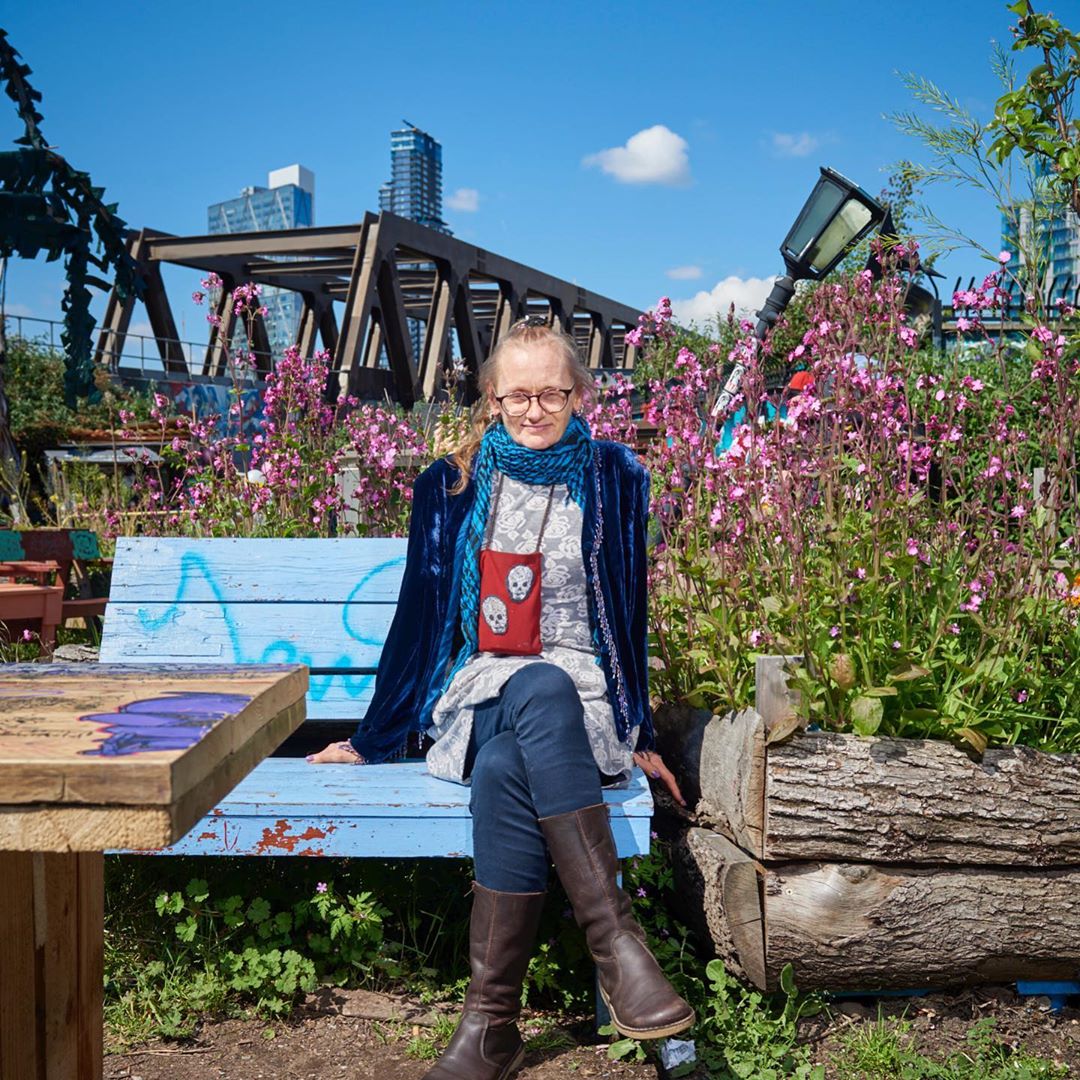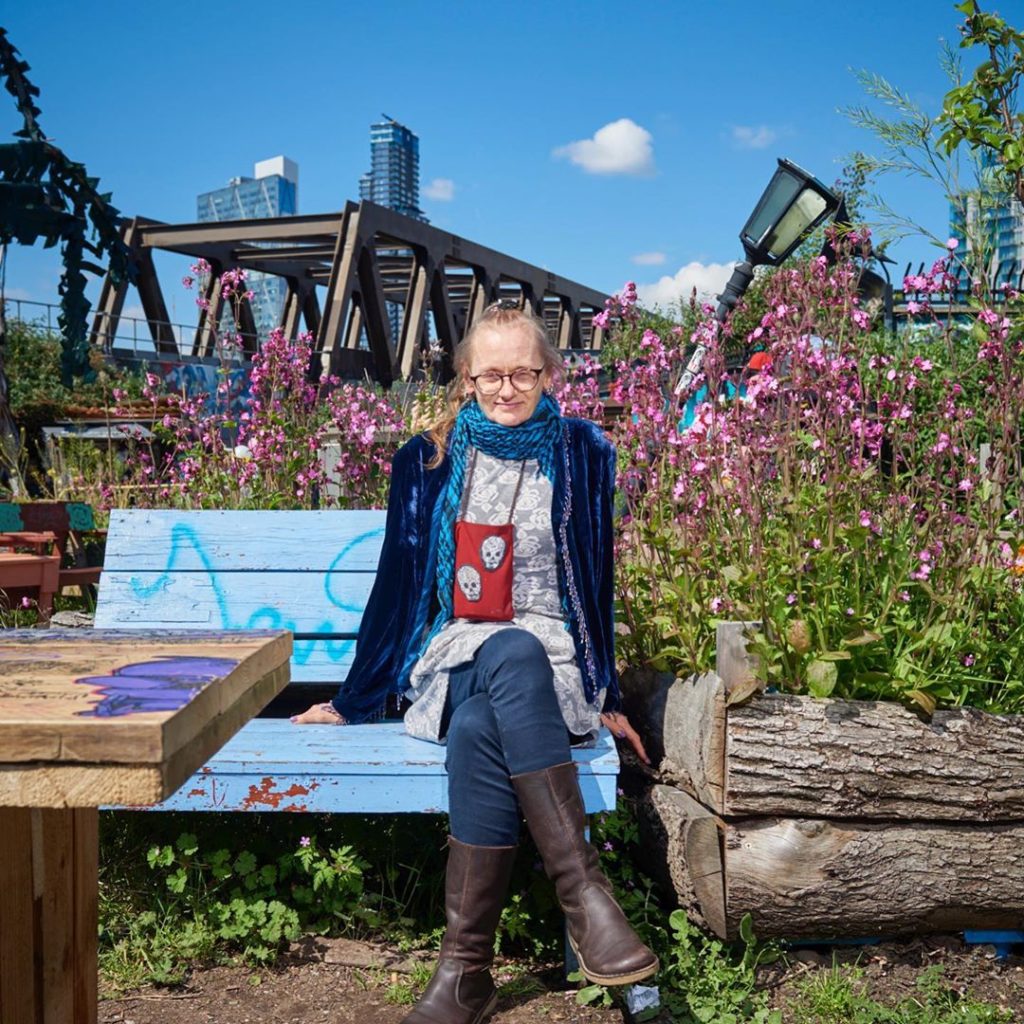 Even born and bred Londoners will be surprised by the things they might learn on this highly unusual walk. Unseen Tours shows the U.K. capital through the eyes of formerly homeless people, who are now making a living showing locals and visitors around their hood.
The tours are designed by the guides themselves, and each one introduces you to London's historical and cultural quirks in an entertaining way while linking them to current affairs and social injustice.
Choose between Brick Lane, Shoreditch, Covent Garden, Soho, and London Bridge – or take them all one by one.
Address: Old Street, London EC1Y 1BE
Price: £15 per person (60% goes directly to the guide)
Book: HERE
Related: Keep on your feet and explore ten of the best hidden gems you can find in London
2. David Bowie Musical Walking Tour – explore the rockstar's world while listening to his hits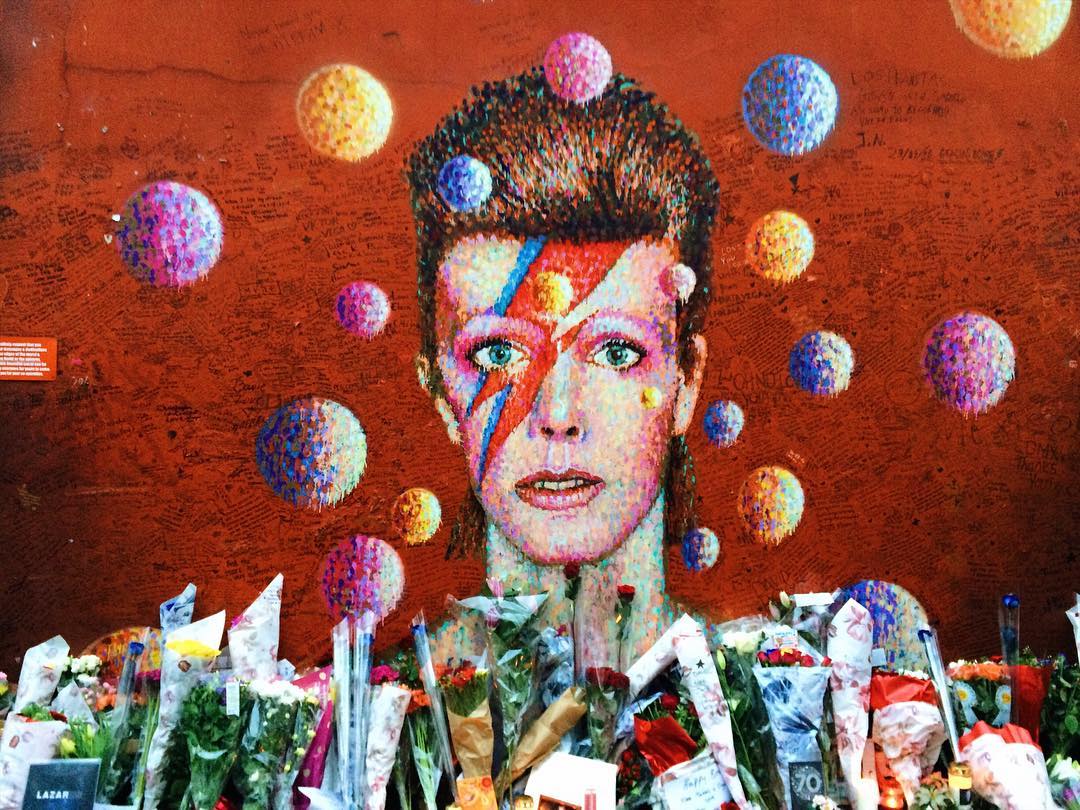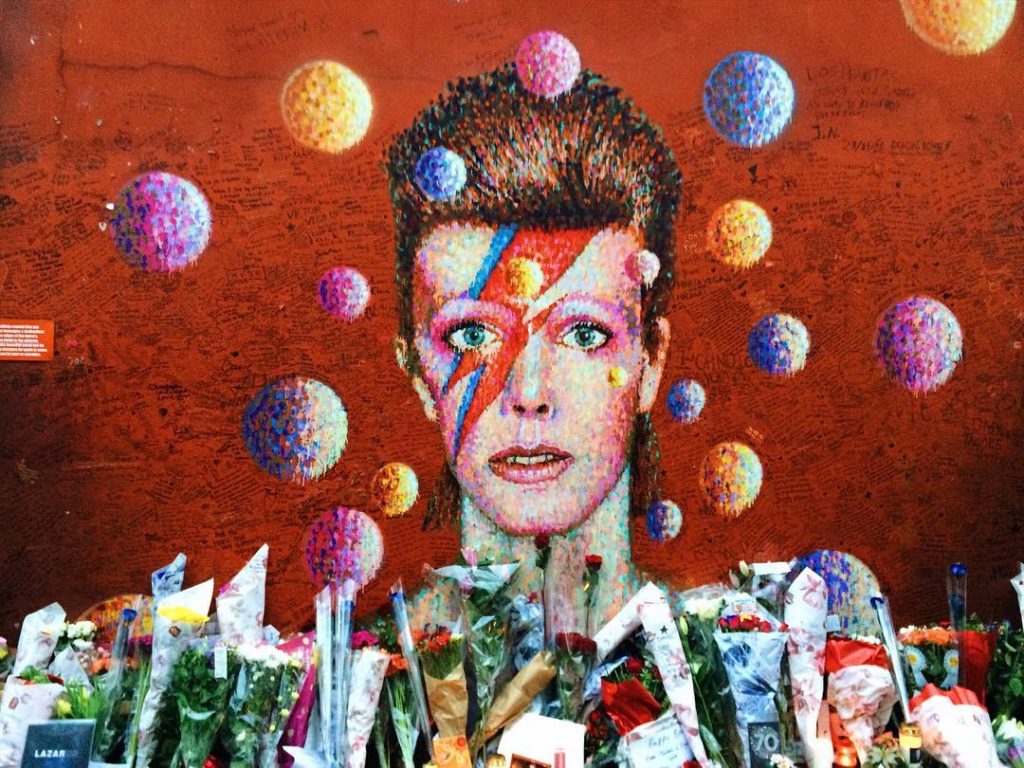 David Bowie fans from all over the world come to London to see the late singer's hometown – and this tour led by musician and mega-fan Nick Stephenson takes you right into the heart, making it one of the best walking tours in London.
In three hours, you will see the place where the rockstar grew up, went to school, and played his first gigs while listening to stories and anecdotes of his life.
And there's more – Nick will perform some of Bowie's greatest hits along the way, so be prepared for a sing-along.
Want to see more? Nick also runs tours through Soho and Beckenham.
Address: Atlantic Rd, Brixton, London
Price: £20 per person
Book: HERE
1. Alternative London Street Art Walking Tour – dive into Shoreditch's creative street scene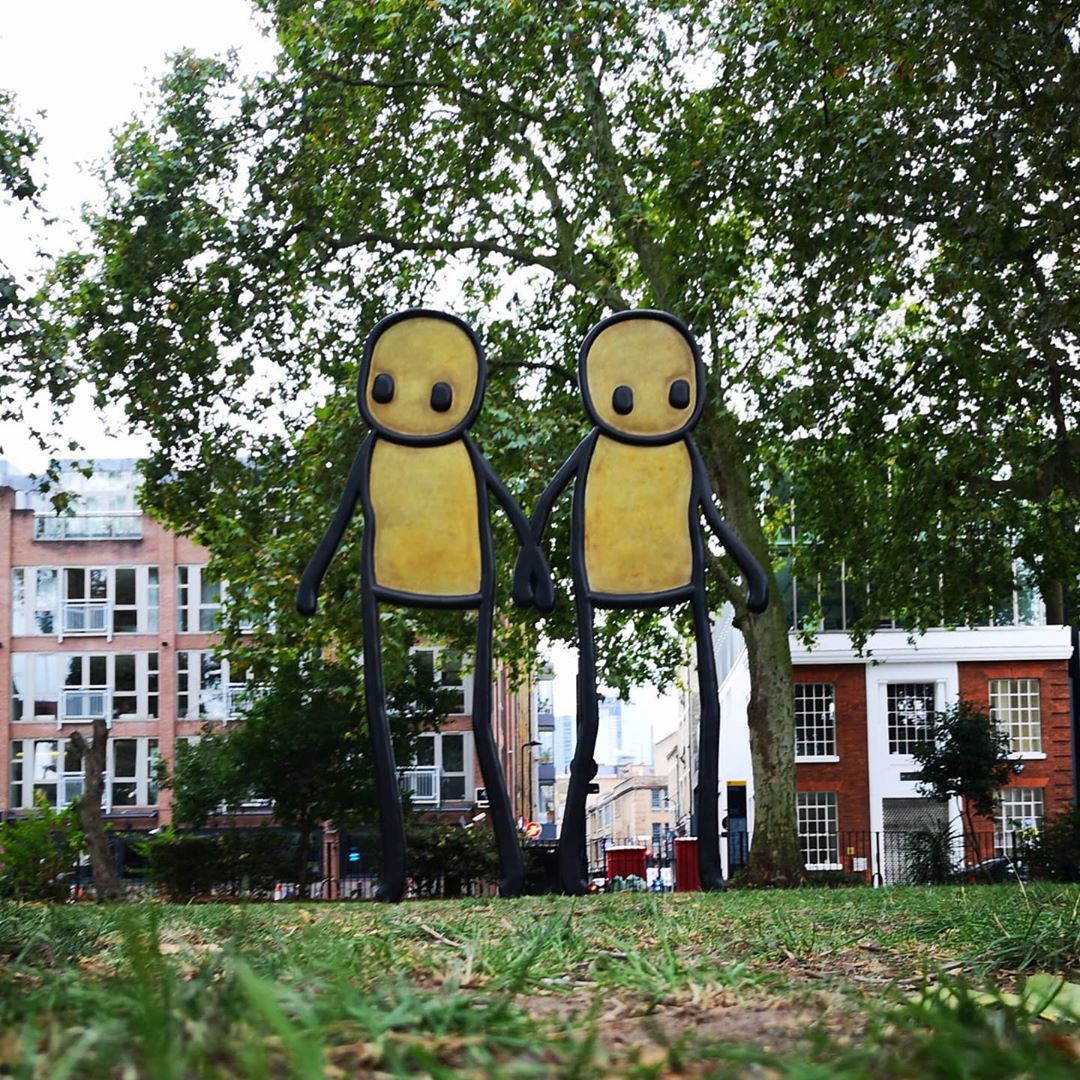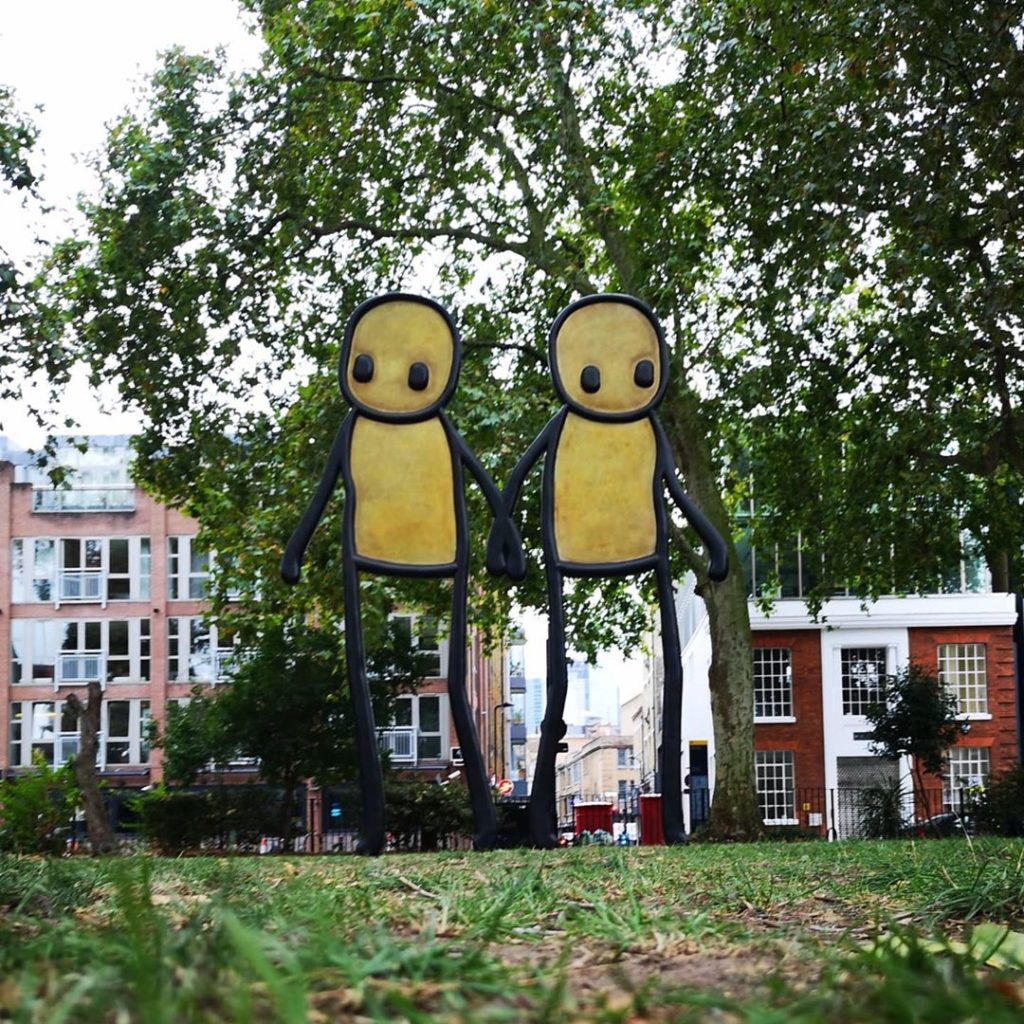 London's East End is famous around the world for its vibrant street art, and this multi-award-winning tour gives you the chance to experience it first-hand.
The guides, who are all street artists and local experts, will take you on a stroll through Shoreditch and Brick Lane, pointing out the fascinating murals and telling you more about the artists and their backstory.
Expect to leave with tons of Instagram pictures and unique insights into both the street art community and the area. And if you fancy getting your hands on a tin yourself, the tour is also available together with a street art workshop.
Address: 19 Hessel St, Whitechapel, London E1 2LR
Price: from £12 per person
Book: HERE
Read: For more on the city design, read The World Bucket List's article on the top 10 best places for street art in London
Your questions answered about the best walking tours in London
If you have read our article on the best walking tours in London and still want a bit more information, not to worry! We have you covered, for in this section we have put together the most frequently asked questions both to us and from online about the topic.
What is the best app for walking around London?
Android's VoiceMap is highly regarded, as it offers great audio tours of the city. Furthermore, the Citymapper app is also highly regarded in assisting you navigating London walking tours.
How do you pay for the London walks?
This will depend on the company you book through. Some will require you book and pay in advance. However, others may accept cash and many do carry a card reader with them if you need to pay by card.
How to do a good walking tour?
The best way to do a good walking tour would be to research what is on offer, pick one most suitable to your interests, make sure the guide is knowledgeable, listen intently and immerse yourself in the experience. Ask any extra questions you have, too.
What is Royal London walking Tour?
This will cover the major landmarks relating to and owned by the British Royal family.
Can you walk all around London?
London is a great city for walking on foot, with many attractions nearby each other. However, it is a huge city and walking it all on foot would be a massive undertaking. As such, we would advise making use of public transport from time to time.
MORE WBL ARTICLES ON LONDON
Top 10 places for brunch in East London
Best vegan pizza in London: top 5 spots revealed
BRUNCH close to London Bridge: 10 EPIC spots
Top 10 BEST hotels in London with a VIEW
Top 10 iconic filming locations in London
Top 10 hidden gems in London tourists never see