London attracts urban artists from all around the world, and many of their works can be seen for free. Check out the best places for street art in London below.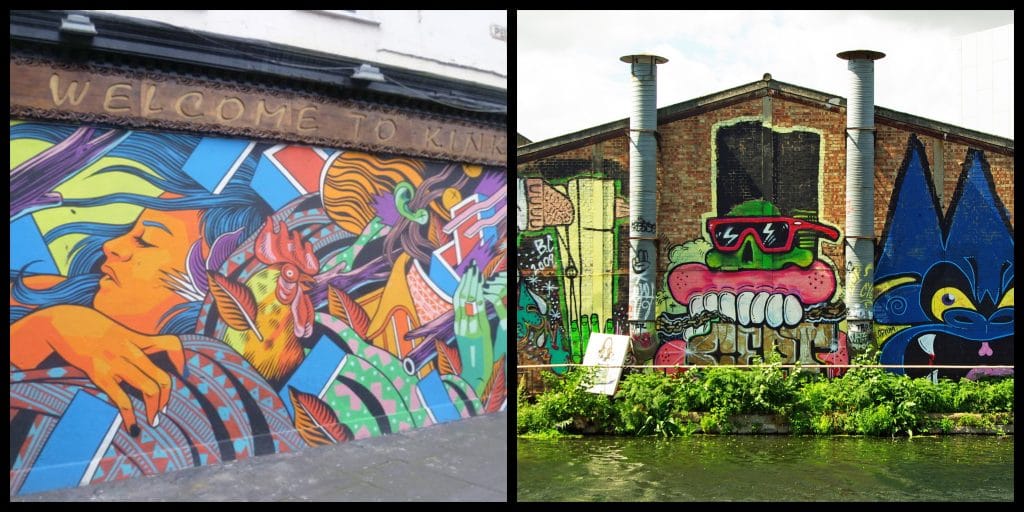 Seeing art doesn't always have to cost a fortune. In fact, many of London's most interesting pieces can be checked out without paying a penny.
First, there are excellent free museums, but then there's also fantastic street art. And in this article, we want to show you how to explore the latter.
If Banksy and STIK ring a bell, definitely keep reading.
While Banksy mostly works in his hometown of Bristol, he emerged on the street art scene in East London, and some of his pieces are still here to see.
STIK, the man that rose from homelessness to fame with stick figures, has a studio in the Eastend. And given how fast the scene develops and grows, you might just see its next star spray on a random street corner.
Ready to dive in? Seeing street art is one of the best things to go in London, so have a look at our list of the best places for street art in London below. We can't wait to see your pictures on Instagram!
10. Dulwich –visit an open-air street art gallery featuring STIK and others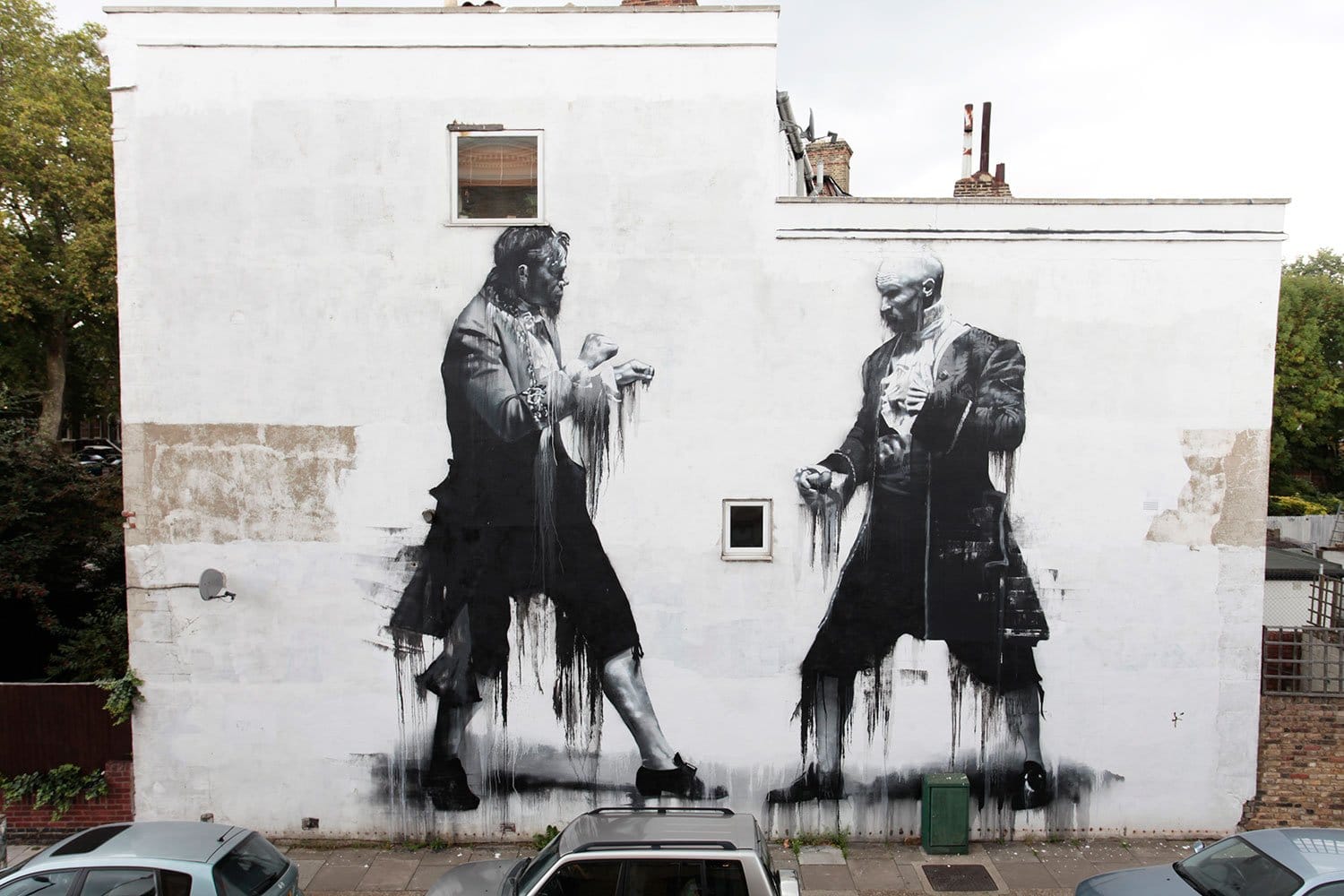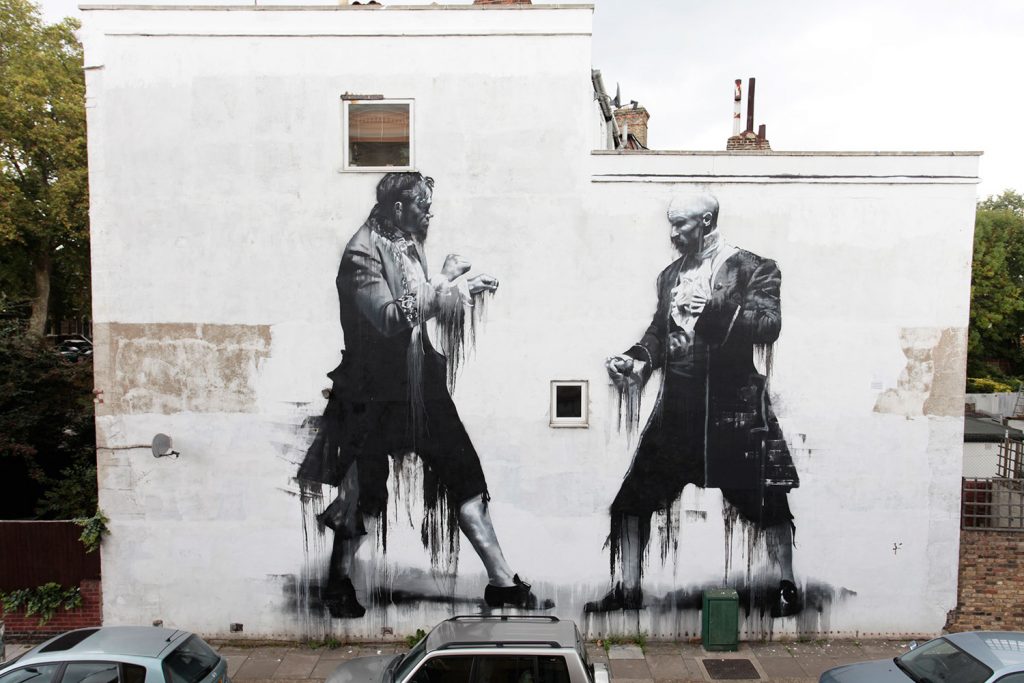 While not the most obvious neighbourhood to go to as a visitor, Dulwich in South London certainly has a unique vibe well worth exploring – especially if you have an interest in street art.
The main attraction here is the Dulwich Outdoor Gallery initiated by Ingrid Bealey.
She invited street artists such as London-based STIK, Faith47 from South Africa, and Irishman Conor Harrington to paint and spray the walls of the borough. Your best bet is to hop off the train with your camera and wander through the streets.
Address: Post Office, 84 Dulwich Village, Dulwich, London SE21 7AJ
9. Southbank Skate Park – a sprayer's hotspot that is great for funky Instagram shots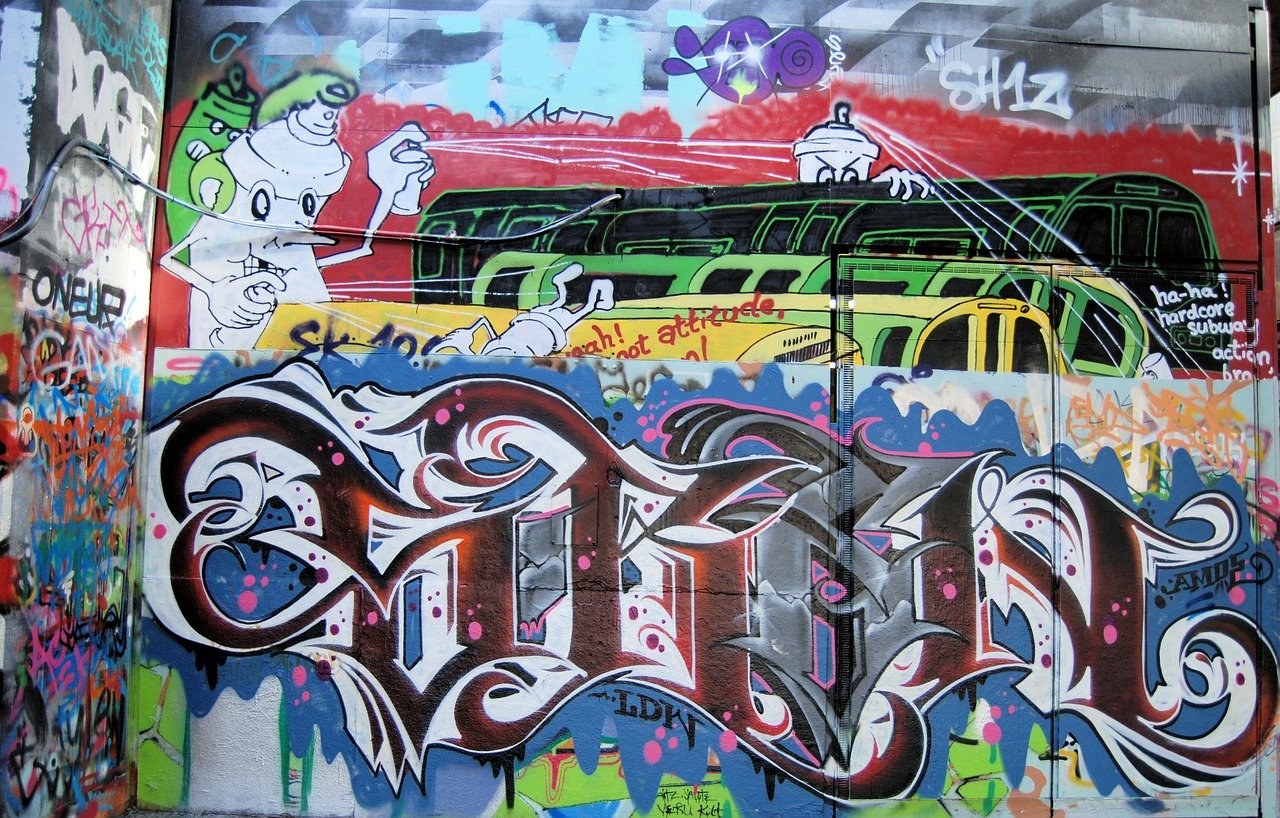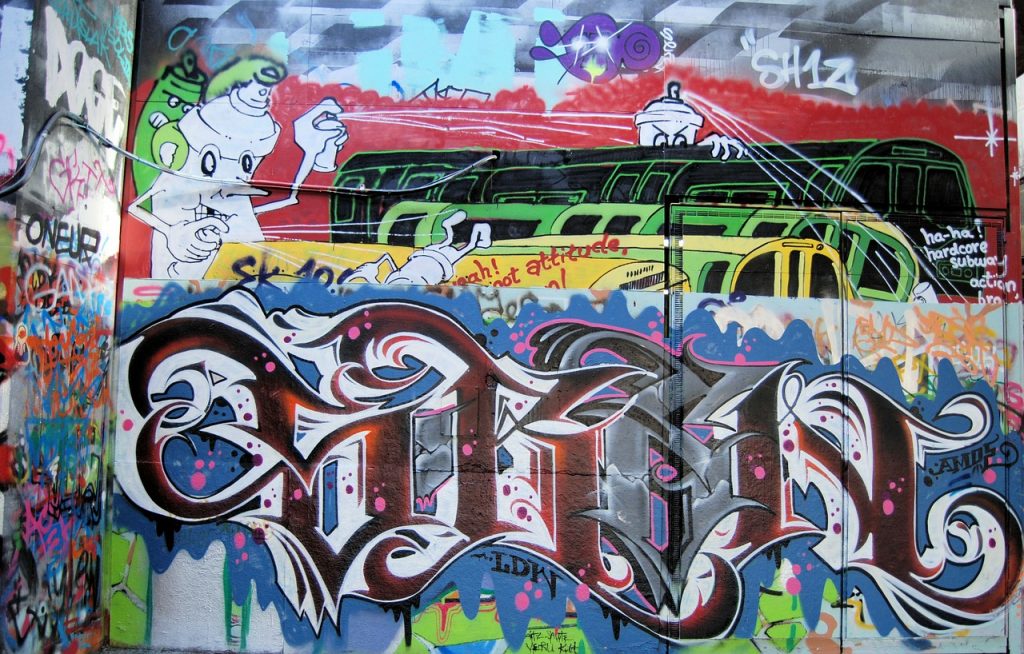 The Southbank Centre is a fixture in London's cultural scene, and worth a visit anytime of the year. The good news for street art fans is that a hotspot for sprayers is literally just under it. 
The Southbank skate park, widely known as the "Undercroft", is covered in ever-changing graffiti. If you are after some cool Instagram shots, try to get a skater in the foreground to make them even better.
Address: 337-338 Belvedere Rd, Bishop's, London SE1 8XT
8. Camden Town – the musicians' borough is full of ever-changing murals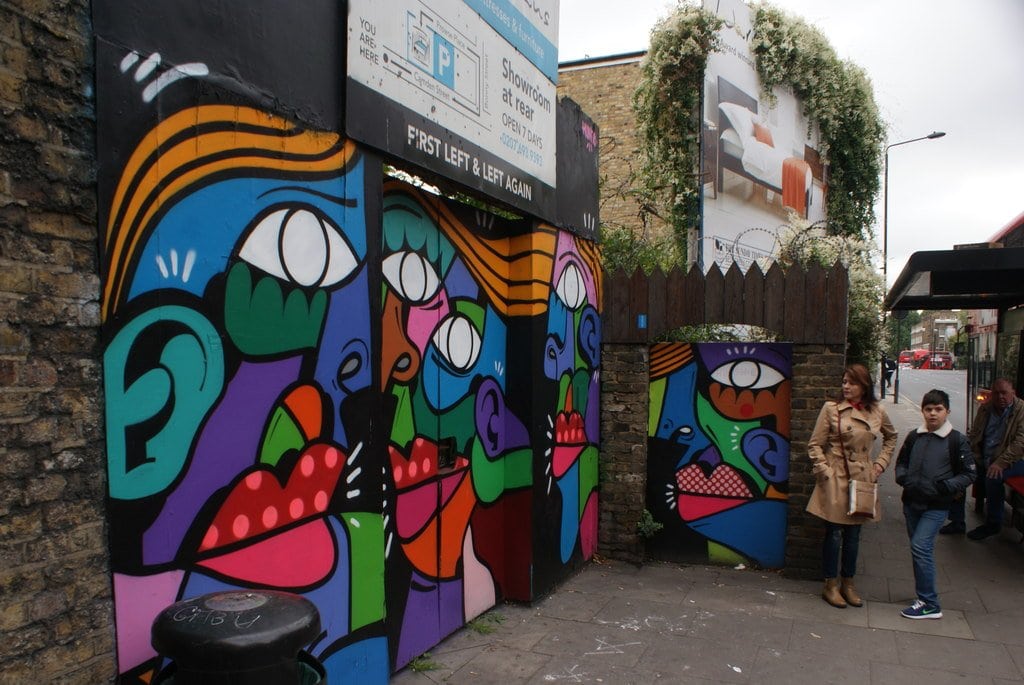 While parts of Camden Town have become a bit of a tourist trap over the past years, the creative scene is still very much alive, keeping the borough one of the best places for street art in London.
Murals frequently pop up all around, but we especially recommend checking out the area around Camden High Street, Miller Street, Hawley Street, Hawley Mews, and Stucley Place.
One of the best-known artists in Camden is Bambi, who rose to local fame with an Amy Winehouse portrait.
Address: 192-200 Camden High St, Camden Town, London NW1 7BT
7. Dalston – a hipster neighbourhood full of cool street paintings and graffiti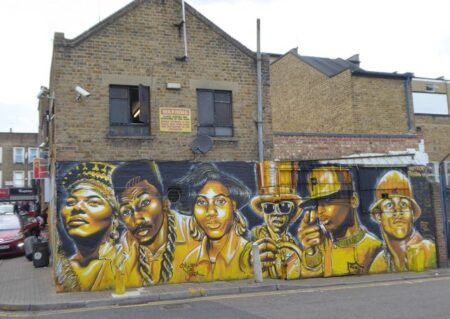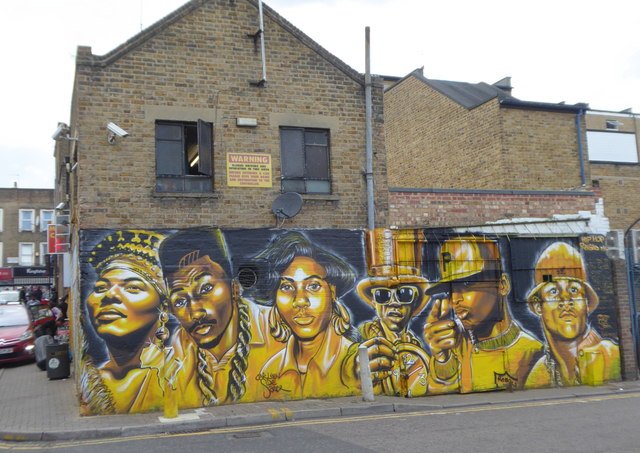 Dalston in East London is beloved for its hipster cafes and independent shops, but it's also a great place to get some Instagram-worthy graffiti shots.
Your best bet – and a great starting point – is Kingsland Road around Dalston Junction, with the most noticeable mural being The Dalston Lane Mural painted by Ray Walker in 1985, showing the Hackney Peace Carnival in 1983.
Address: Dalston Ln, Dalston, London E8 3DE
6. Hackney Wick – check out the colourful murals while they are still there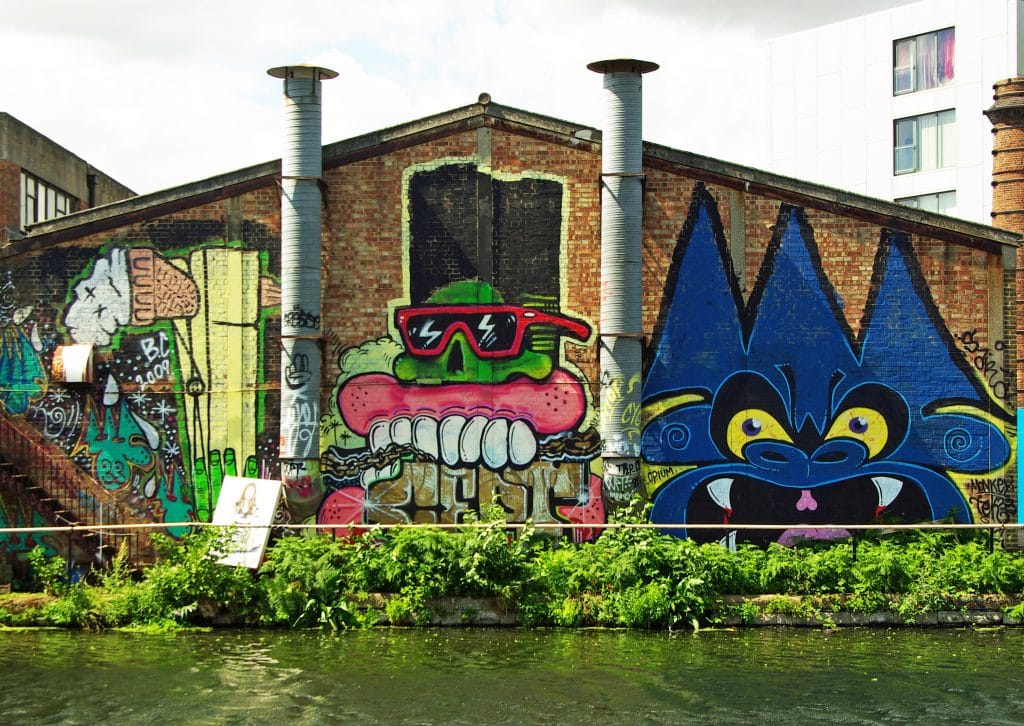 Hackney Wick used to be a mecca for street art fans. Unfortunately, with gentrification and house development moving forward, many murals have been lost for good.
However, that doesn't mean that you won't still find some gems in the area.
The most interesting part is Fisher Island, where you'll see art all along, right down to the river and Crate Brewery. Other places worth checking are Hepscott Road, Wallis Road, and White Post Lane (on the way to Fish Island from the Overground station).
Address: Wyke Rd, Fish Island, London E3 2PL
5. Brixton – take a picture of the world's most famous David Bowie mural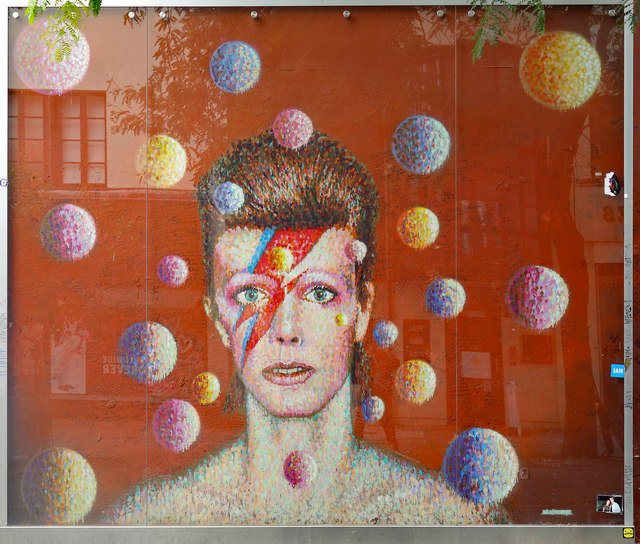 David Bowie's hometown boasts one of the most iconic murals in the United Kingdom's capital for music fans – a massive portrait of the late singer on Tunstall Road, created by Jimmy C in 2013, just a stone's throw from both the Brixton tube station and the house where Bowie grew up.
Take your fan pictures, then head over to Brixton Road, Stockwell Avenue, and the area around Brixton Village Market, which are more of the best places for street art in London
Address: Unit 74, Brixton Village, Coldharbour Ln, Brixton, London SW9 8PS
4. Hackney – check out pieces of Banksy, Thierry Noir, and many others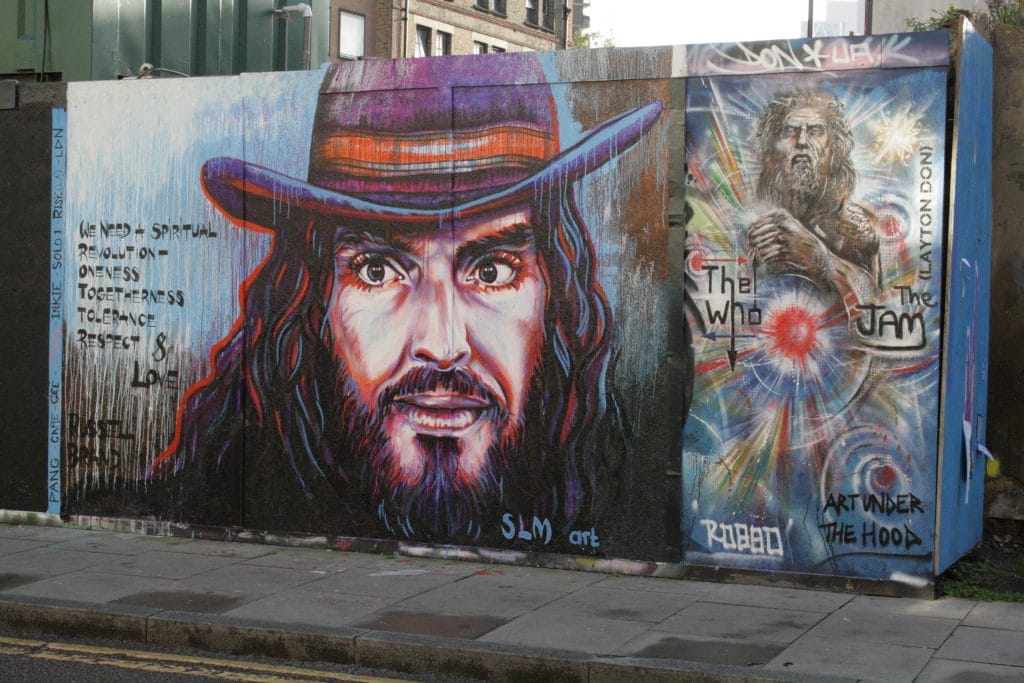 Hackney in the Eastend has beautiful street art all over the place and it's definitely one of the best off the beaten path things to do in London.
Get off at Hoxton or Shoreditch High Street Overground Station, or take the tube to Old Street and start exploring. Streets and areas especially worth noting include Broadway Market, Rivington Street, King John Court, Holywell Lane, and New Inn Yard.
There's a Banksy piece in the beer garden of a club called "Cargo" on Rivington Street as well as a massive Thierry Noir painting just a bit further down the road.
Address: 24-28 Broadway Market, Hackney, London E8 4QJ
3. Brick Lane – a street art treasure hunt in between markets and independent shops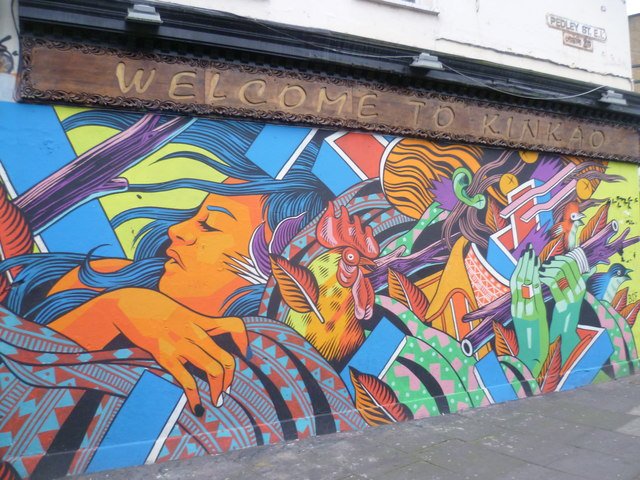 One end in Whitechapel, the other one in Shoreditch (see number 1), a walk on Brick Lane is almost like a treasure hunt given its tremendous amount of street art pieces.
While Brick Lane itself has plenty to see and explore, peek into some side streets too, especially Osborn Street, Commercial Street, Fashion Street, and Hanbury Street.
If you want to learn more about the scene and the area, book one of the regular street art tours, many of them run by local artists.
Address: Brick Ln, Spitalfields, London E1 6QR
2. Leake Street Tunnel – the largest area for legal spraying in London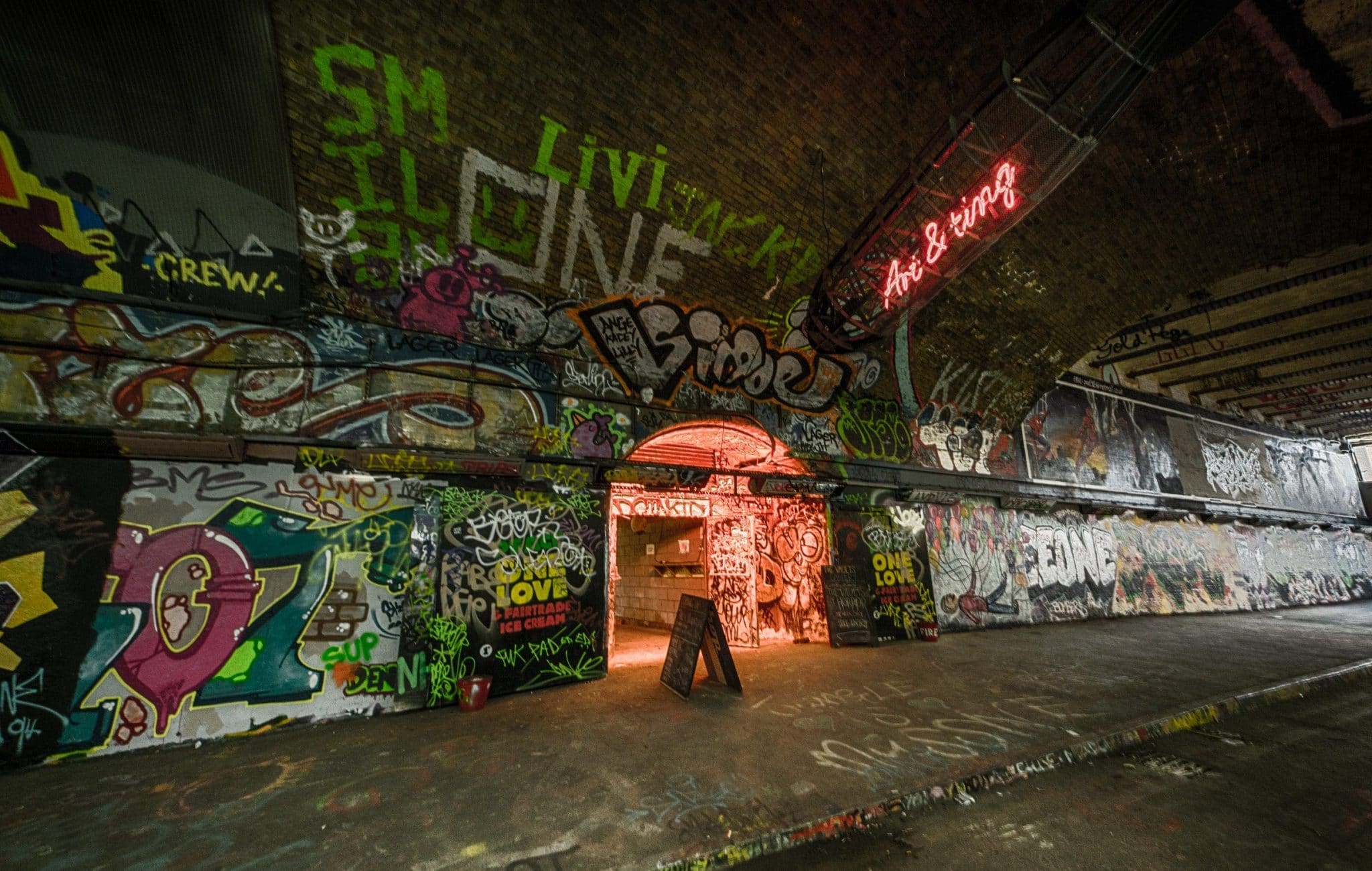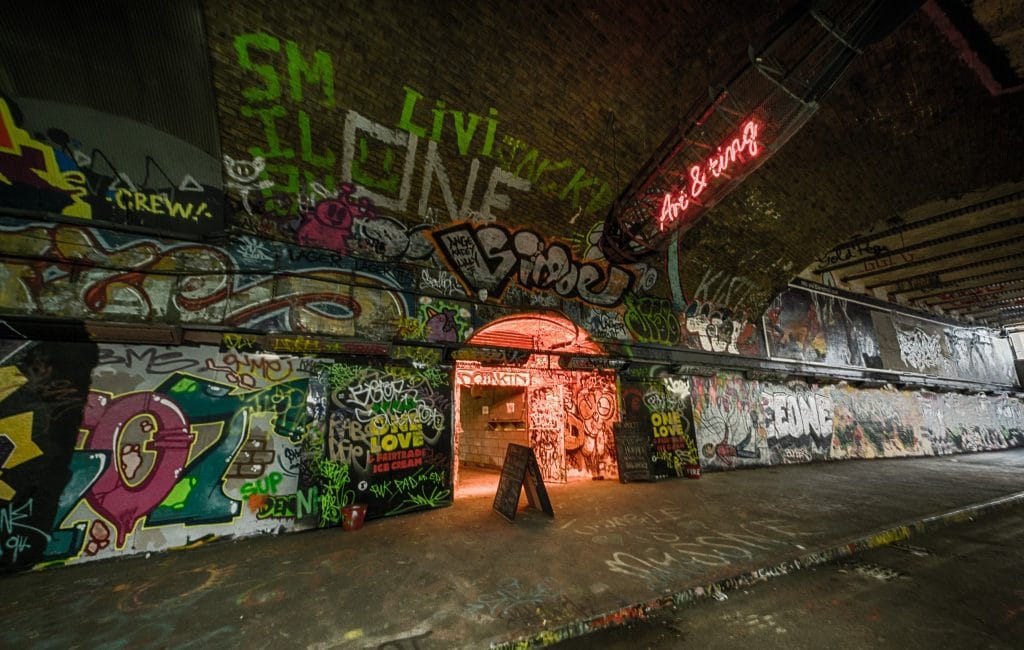 This 300-metre tunnel underneath Waterloo Station was turned into a legal place to spray over ten years ago, shortly after Banksy had held a "Festival of Cans" on-site.
Leake Street Tunnel is completely covered in street art, and you can watch both pros and beginners master their craft any time of the day.
If there's a piece you particularly like, make sure to snap a picture right away – someone might have sprayed over it by the end of the day.
Address: Leake St, Bishop's, London SE1 7NN
1. Shoreditch – our favourite place to check out street art in the U.K.'s capital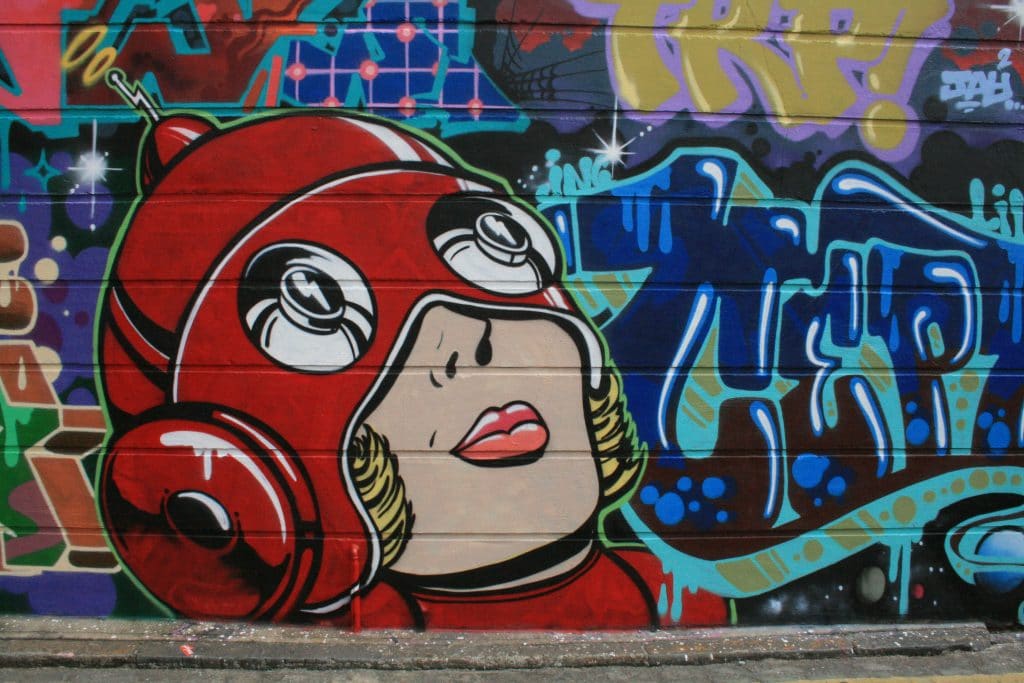 This has to be one of the coolest things to do in East London. It doesn't get funkier and more hipster than Shoreditch, so it's probably not a big surprise that the Eastend neighbourhood is also one of the best places for street art in London.
Shoreditch has attracted urban artists since the 90s, and there's no end in sight.
Banksy emerged on the scene here, STIK has a studio, and Dan Kitchener and Thierry Noir paint here, among others.
Get off at Shoreditch High Street and enjoy the artworks on literally every corner as there is plenty of street art in Shoreditch.
Address: Shoreditch, London