The capital of the United Kingdom is known for its royal palaces, big businesses, and celebrity residents. With thousands of people visiting the city every year, here are some attractions that fly under the radar.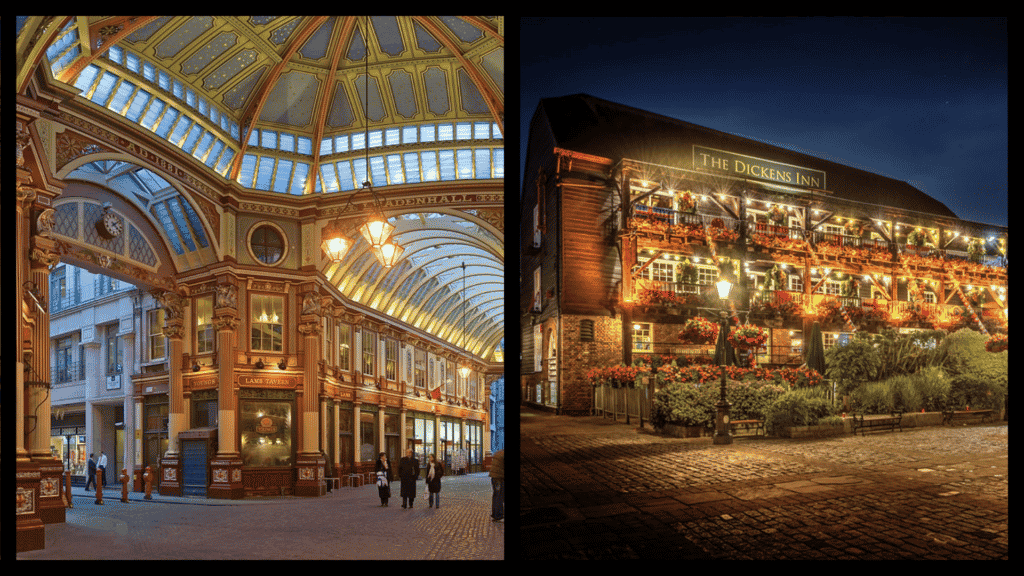 London is a beautiful, sprawling city with so much to do and see. No matter how many times you visit the city, it is unlikely you'll get to see everything it offers.
The English capital has been the seat of the monarchy for hundreds of years, with the likes of King Henry VIII, Queen Victoria, and the present Queen Elizabeth II calling the city home.
With plenty of royal attractions, such as Buckingham Palace, keeping many visitors occupied, it's easy to miss those great spots that don't get as much air time.
So, if you're looking to discover some secret corners of one of the busiest cities in the world, read on. Here are our top ten hidden gems in London you can't miss.
10. Leighton House Museum – the only purpose-built studio open to the public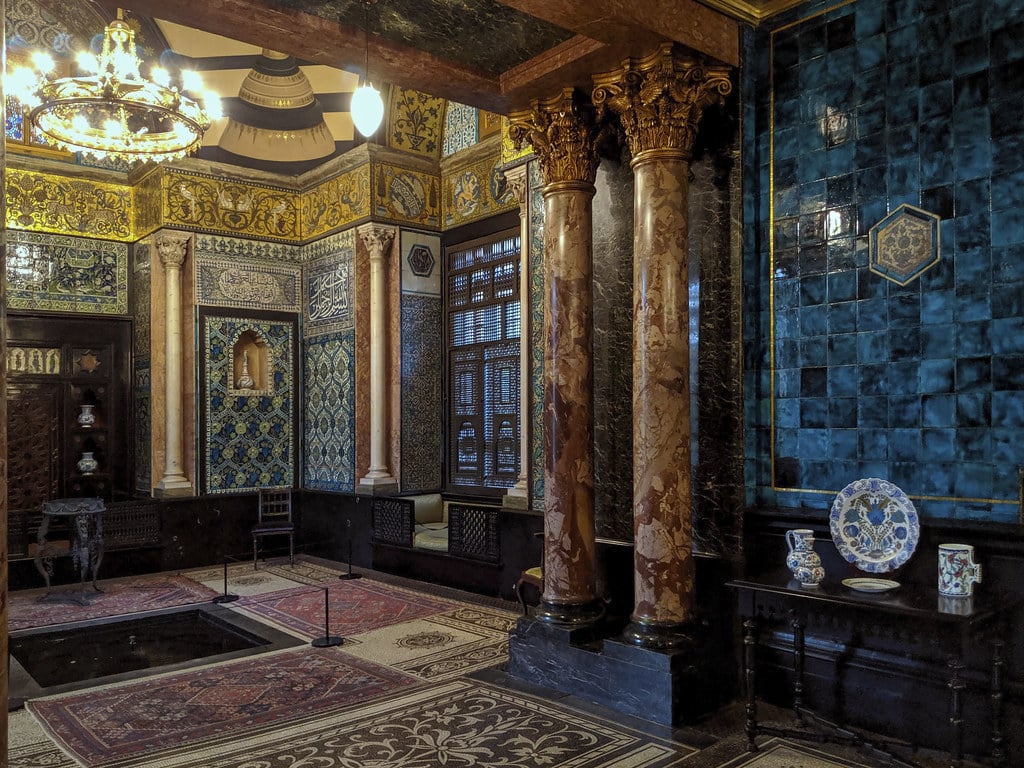 The former home of 20th-century artist Frederic Lord Leighton, the Leighton House Museum is an incredible home studio filled with paintings and sculptures from the Victorian era.
Located close to Holland Park and Kyoto Garden, this magnificent spot is often overlooked. Thus, making it one of the besthidden gems in London, especially if you're an art lover.
Address: John Islip St, London SW1P 4EA
9. The UK's smallest police station ‒ an unusual attraction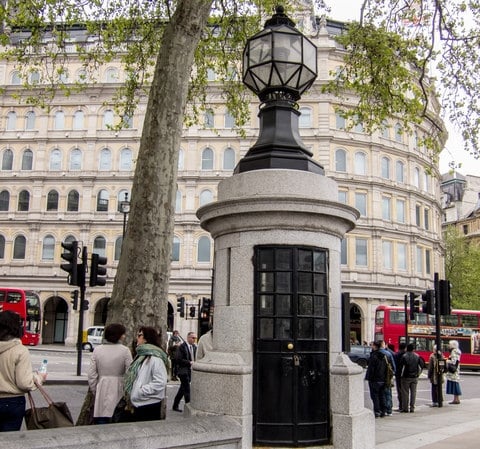 You may not have expected us to recommend a police station as one of the most interesting tourist attractions London has to visit. But here we are, and we can promise it's worth it!
Located at the corner of Trafalgar Square, this tiny police box is actually carved out of a nearby lampost. Thus, allowing policemen to keep a secret watch on passersby. It's the smallest police station in the UK!
Address: 44 Trafalgar Square, London WC2N 5DP
8. Leadenhall Market ‒ one of London's most beautiful covered markets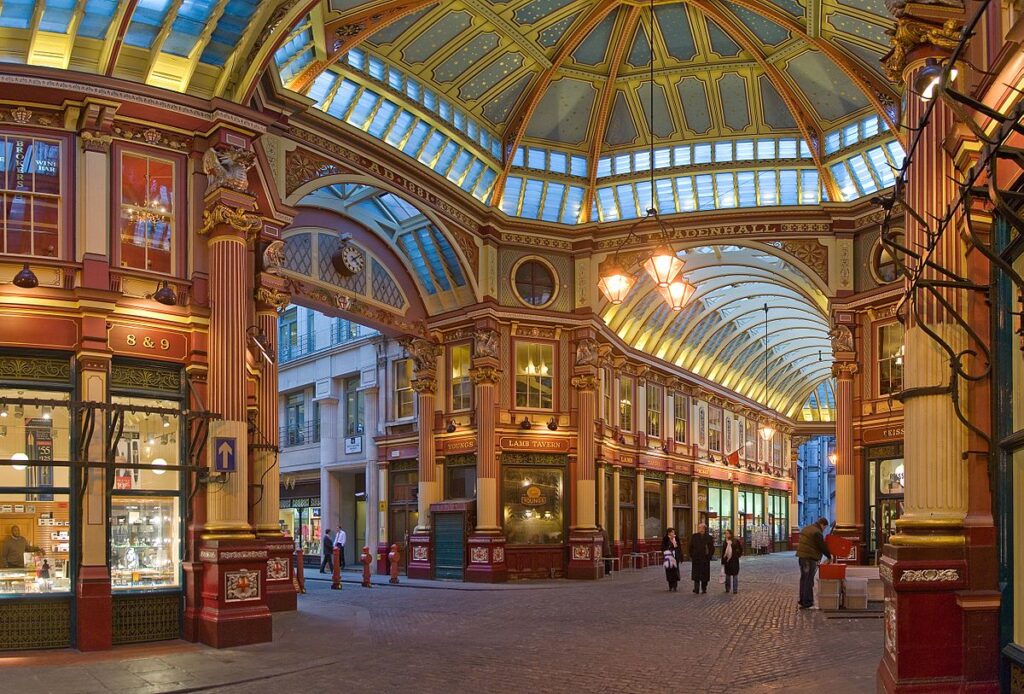 Frequented by fewer tourists than the iconic Borough Market, Leadenhall Market is an equally beautiful covered market that is worth visiting while in the city.
The market that stands today dates from the 19th century. However, there has been a market here as far back as the 14th century. Harry Potter fans will want to make sure they pay a visit as the market acted as one of the entrances to Diagon Alley in the films!
Address: Gracechurch St, London EC3V 1LT
7. Columbia Road Flower Market ‒ for a breathtaking floral street display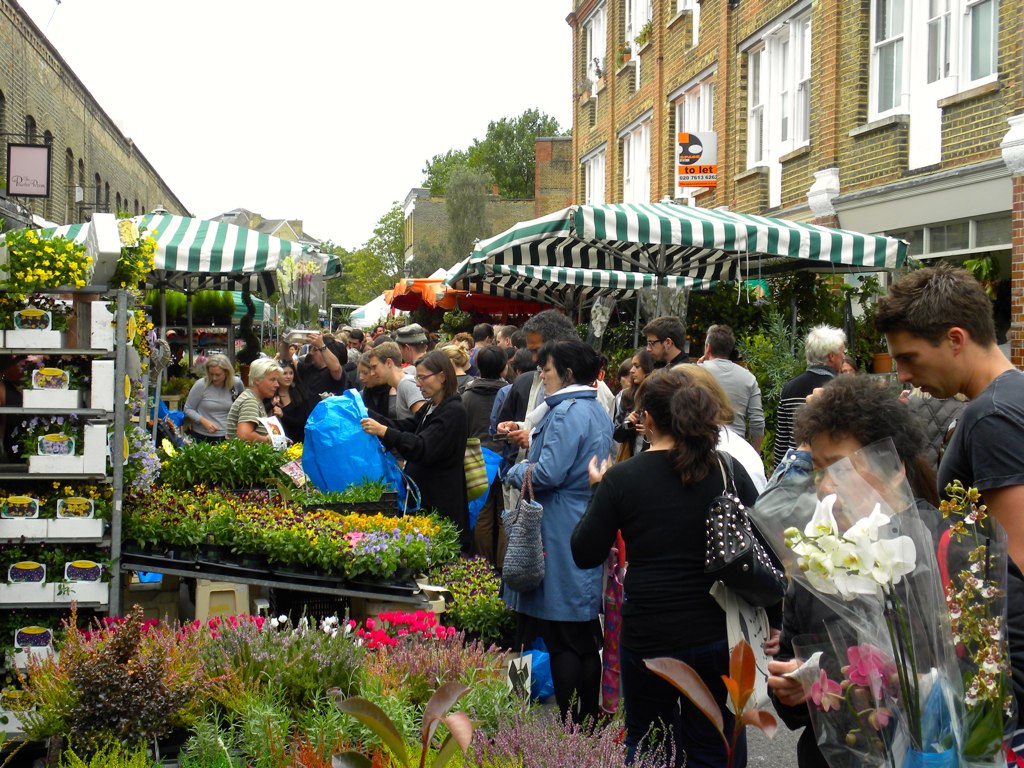 Located east of the city, Columbia Road Flower Market is only a short walk from Brick Lane. Tucked away behind a housing estate, the market operates every Sunday between 8 am and 3 pm.
With around 50 stalls selling all kinds of flowers and even more independent shops and cafes, this is a great way to spend a Sunday morning.
Address: Columbia Rd, London E2 7RG
6. Kyoto Garden – a beautiful public garden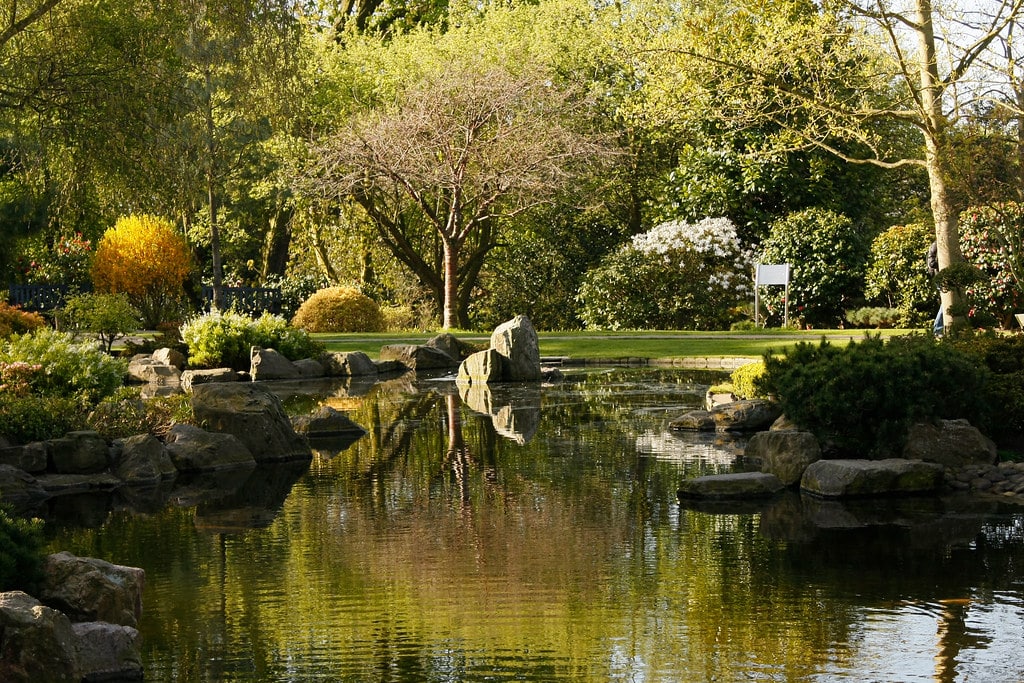 Located within Holland Park on the western edge of Central London, this beautiful garden is an oasis of calm amidst the hustle and bustle of busy city life.
First opened in 1991, this Japanese landscaped garden will transport you across the world with its tiered waterfalls and koi carp-filled pond. For an escape from real life, this is certainly one of London's best secret spots.
Address: Holland Park, Holland Park Ave, London W11 4UA
5. The Dickens Inn ‒ a must-visit for Charles Dickens fans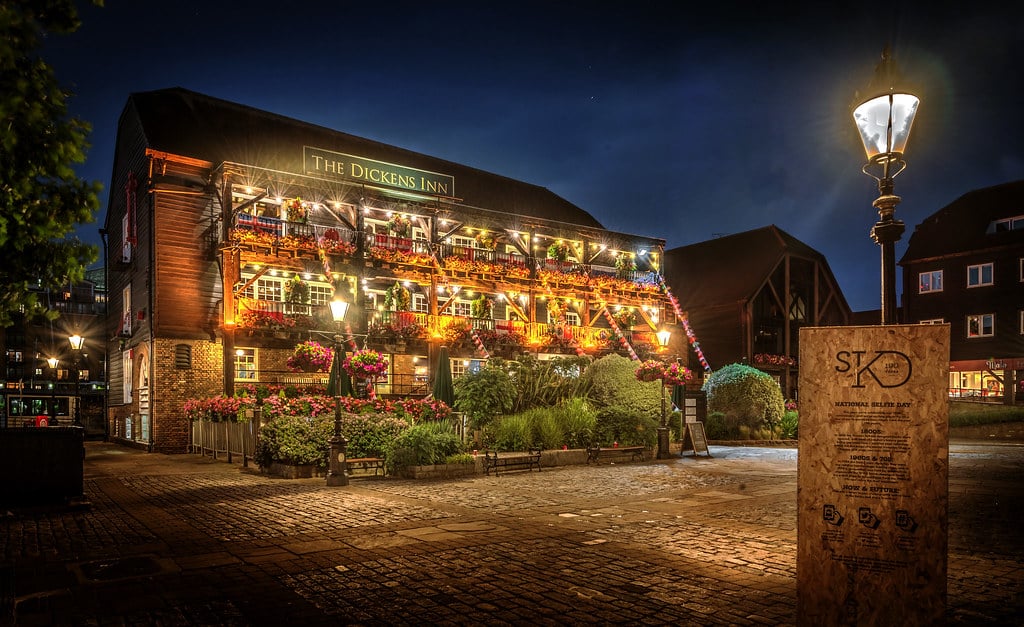 Offering a true East London feel, The Dickens Inn is a beautiful pub and former 18th-century warehouse. One of the favourite spots among Charles Dickens fans in the city, this beautiful building is alive with history.
A great spot for both food and drinks, the pub was actually opened by the grandson of prolific English writer Cedric Charles Dickens.
Address: Marble Quay, St Katharine's Way, Tower Hill, London E1W 1UH
4. Eltham Palace ‒ a fascinating medieval palace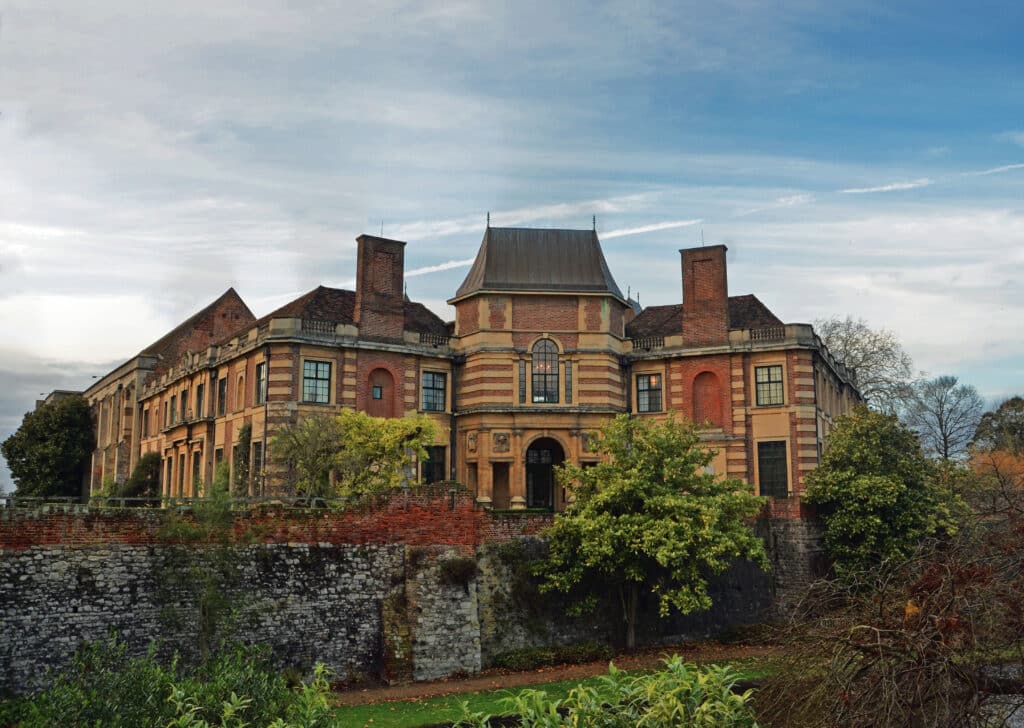 A medieval palace and Tudor royal residence, Eltham Palace can be found in South London close to Greenwich Market.
This largely medieval palace boasts a stunning art deco extension that adds to its allure, making it one of the best hidden gems in London.
Guests can explore the various rooms and houses, as well as the well-maintained gardens surrounding the palace. England Is full of vibrant towns and cities embracing life and culture, you can find more things to do in England with a great travel itinerary over on Goats On The Road.
Address: Court Yard, London SE9 5QE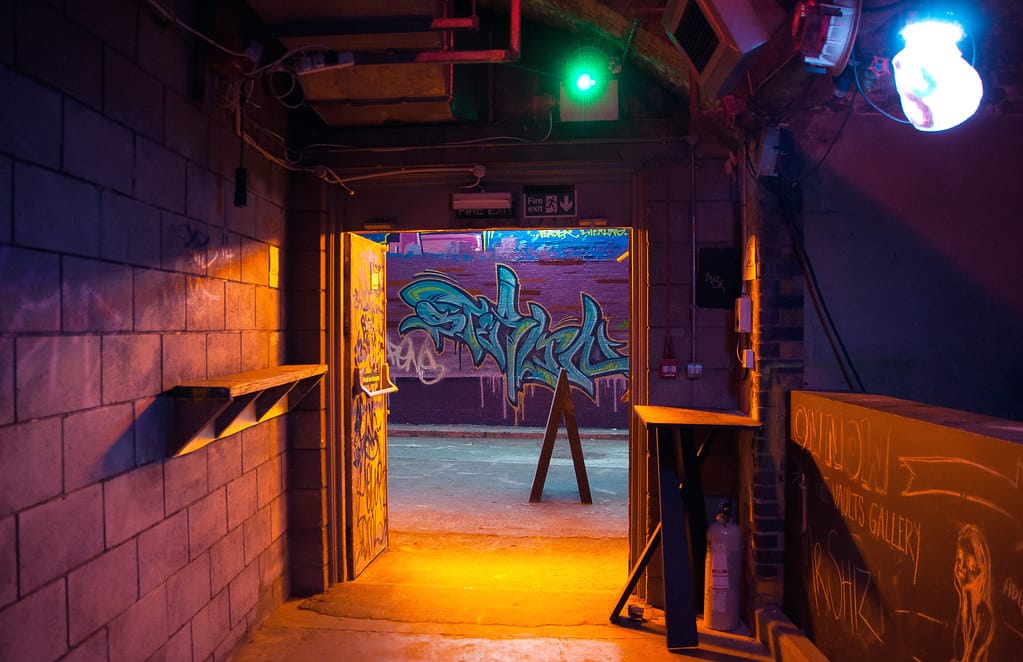 Known as the Waterloo Vaults or simply The Vaults, this is one of those incredible hidden gems that you won't want to miss.
These underground tunnels can be found deep under Waterloo Station in the centre of the city. They're recognisable for their abundance of colourful graffiti that lines the walls.
Address: Leake Street, London SE1 7NN
2. Chelsea Physic Garden ‒ one of the oldest botanical gardens in the UK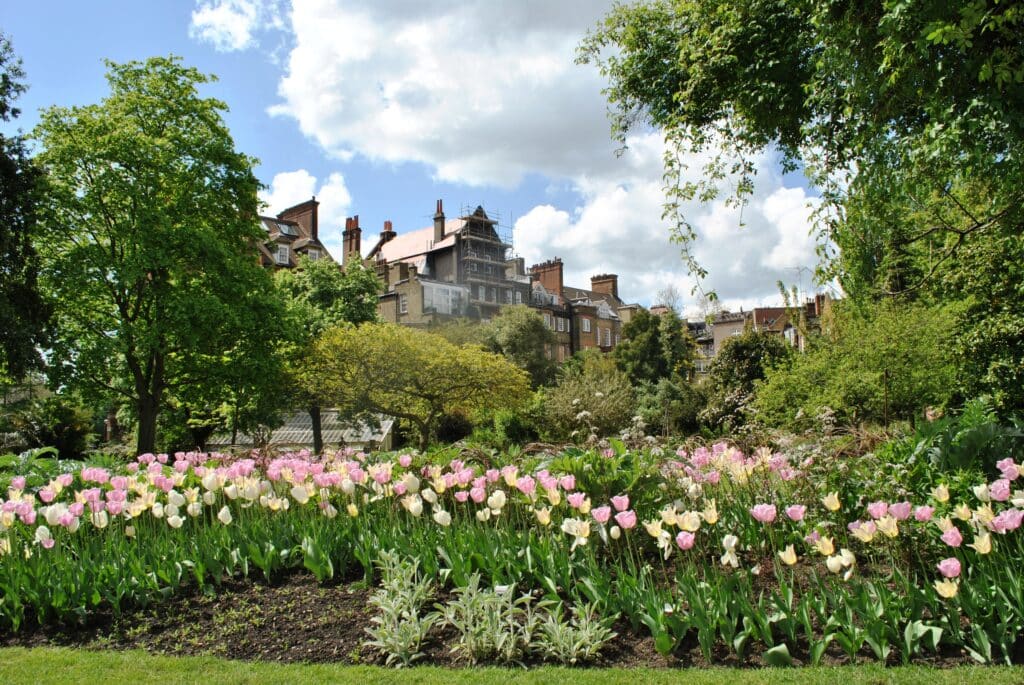 Dating back to the late 17th century, Chelsea Physic Garden is the second oldest botanical garden in the United Kingdom.
Home to an array of exotic plants, this green park offers a tranquil oasis from the busy city. The closest station is Sloane Square for anyone hoping to visit.
Address: 66 Royal Hospital Rd, London SW3 4HS
1. Mudchute Park & Farm – one of the largest urban farms in Europe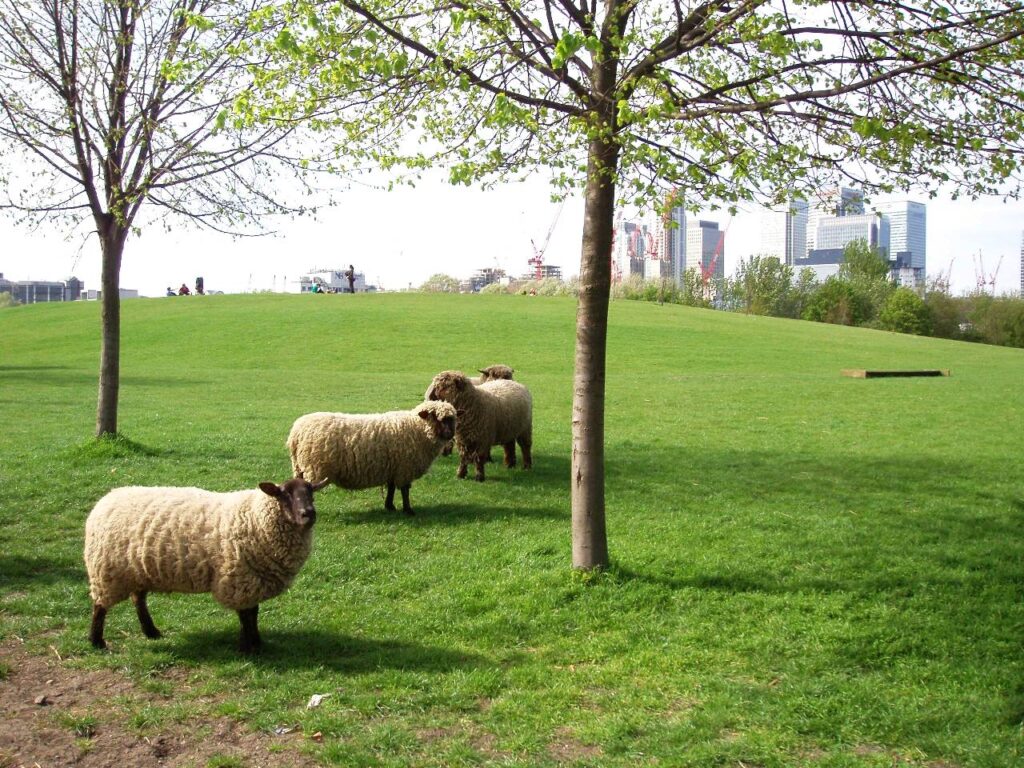 Perfect for animal lovers, Mudchute Park and Farm is ranked among the largest urban farms in Europe.
Often used by school children learning more about the natural world, this stunning park feels like it's miles away from the city centre. With plenty to see and do, this is undoubtedly one of the best hidden gems in London.
Address: Pier St, London E14 3HP
Notable mentions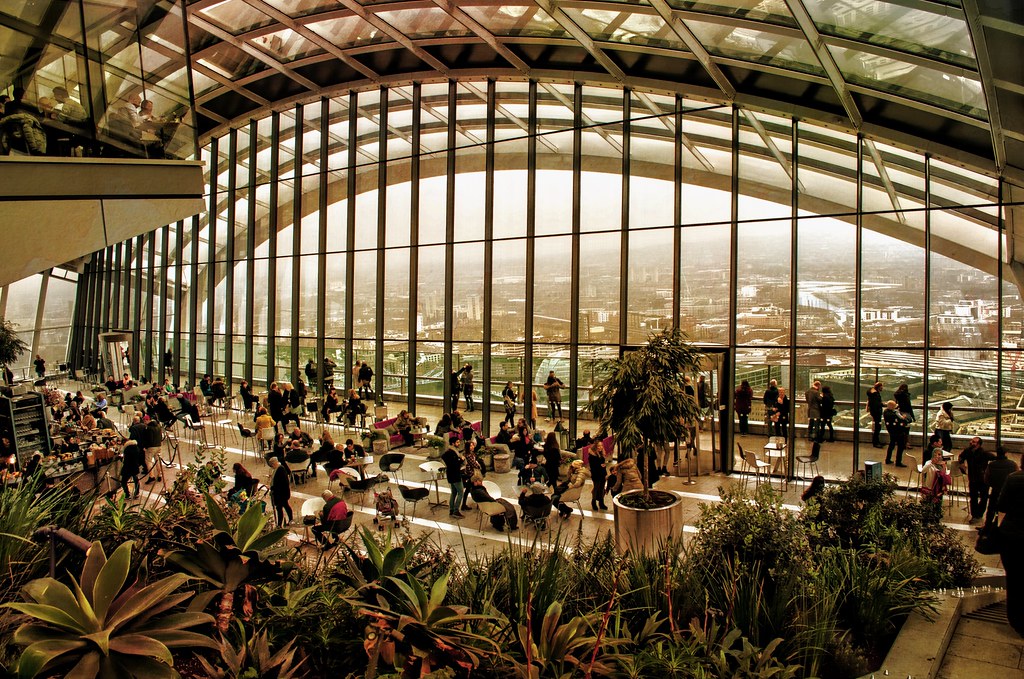 Sky Garden: For one of the best views of the London Skyline, we highly recommend checking out Sky Garden. Home to secret gardens in the sky, as well as various eateries, Sky Garden is free to visit.
Neal's Yard: Located close to Coven Garden and Trafalgar Square station, Neal's Yard is a colourful little square hidden among the busy cobbled streets.
Spitalfields and Brick Lane: Located east of the city, Spitalfields and Brick Lane is an area that oozes culture. With local retailers, fantastic food stalls, and plenty of street art, this historic area is a must!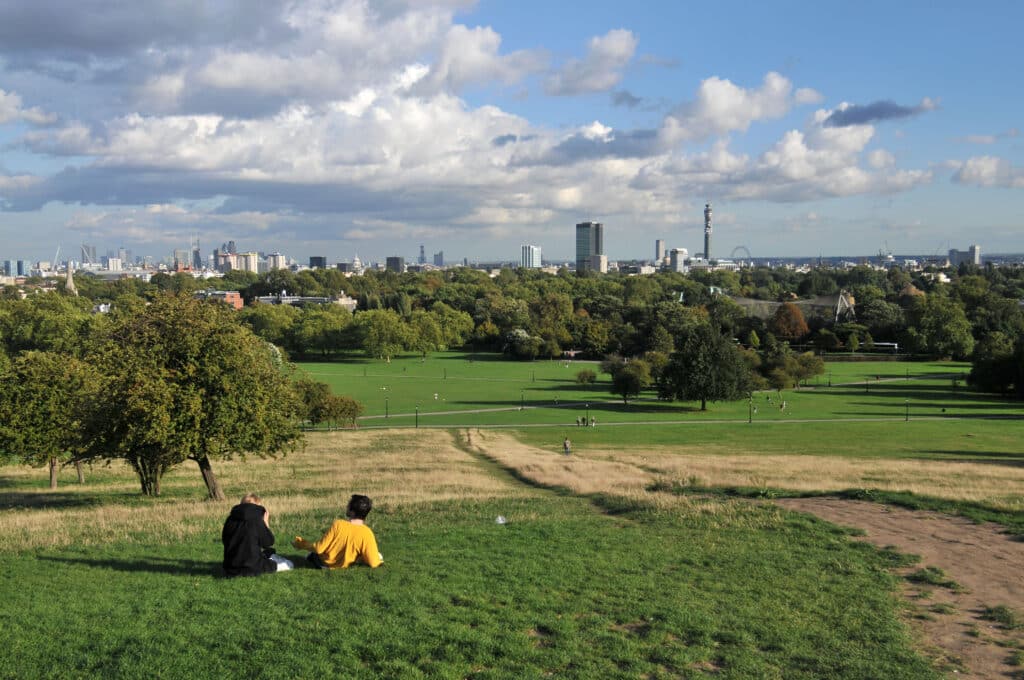 Primrose Hill: If you want to take in some of the best views of the city, then we highly recommend an afternoon at Primrose Hill. Located in North London, this is the perfect place to relax and take in the city from afar.
Parliament Hill Lido: An outdoor swimming pool might not be the first thing that comes to mind when you think of holidaying in England. However, this historic lido will tempt you to dip your toes in the water.
Trent Country Park: Dating back to the 14th century, Trent Country Park is one of London's best-kept secrets. The park boasts a wealth of history, stunning woodland, and breathtaking views.
Italian Gardens: Located close to Kensington Gardens, London's Italian Gardens is one of the most stunning parks in the city. At over 150 years old, there is a wealth of history to be discovered here.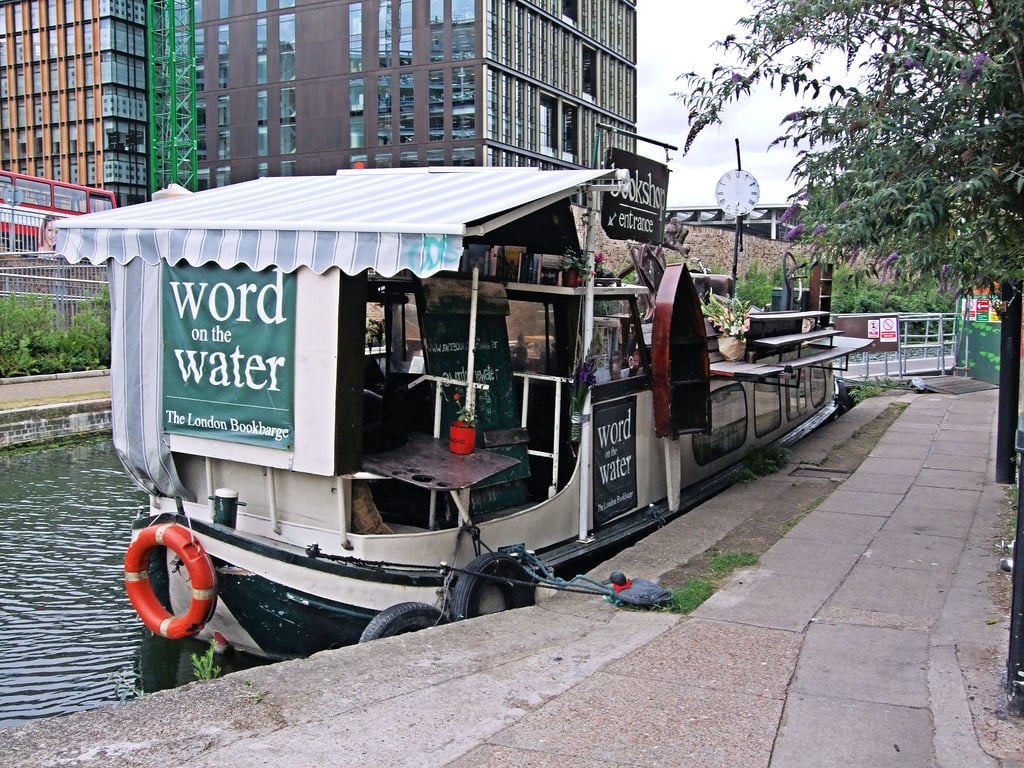 Aside from those mentioned above, some of the best hidden gems in London include Cadogan Place Gardens, Fryent Country Park and Battersea Park and Children's Zoo.
Other top spots include Crystal Palace Park, Crossness Pumping Station, Shepherd Market, Banqueting House, Kenwood House, and the Hill Garden Hampstead.
What should you not miss when visiting London?
Some of the most famous attractions in London include Buckingham Palace, Hyde Park, Covent Garden, Oxford Street, the Portobello Road Market, Trafalgar Square, Kew Gardens, London Bridge, and the London Eye among many others.
What is the coolest thing in London?
With so much to see and do in the city, it's hard to decide upon the coolest thing in London. For us, however, one of the coolest things to do in the city is to visit the Word on the Water book barge at Granary Square.