From beautiful villages to historic castles, picturesque beaches to national parks, there are plenty of stunning secret spots to discover across the United Kingdom.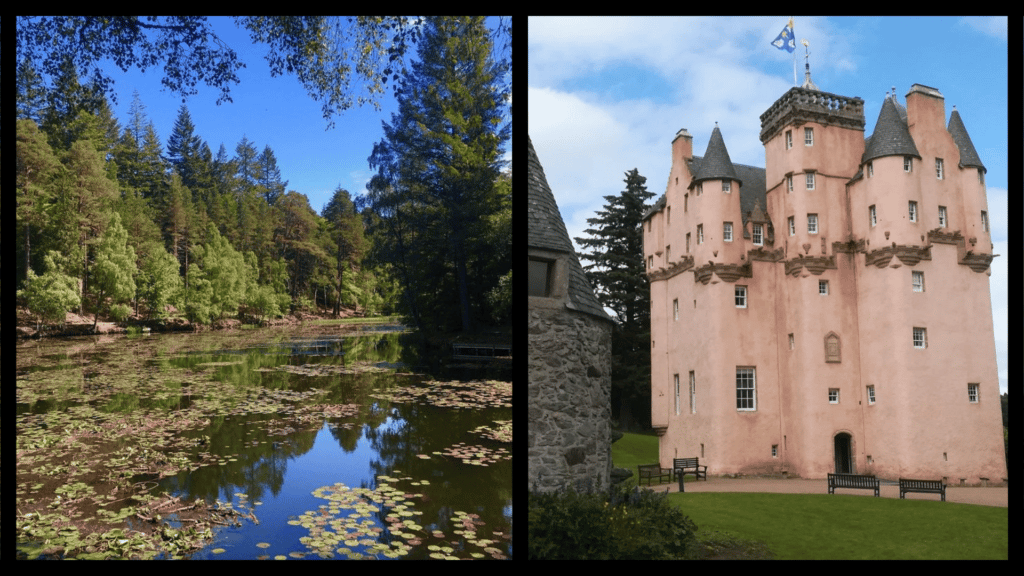 Made up of four countries – England, Scotland, Wales, and Northern Ireland – the United Kingdom is a bucket list-worthy destination for all kinds of travellers.
Full of fascinating history, breathtaking natural beauty, busy cities, and vibrant cultures, there is so much to discover. However, if you want to get off the beaten track and discover some of the lesser-known attractions in the UK, you'll be spoilt for choice.
Today, we're revealing the ten best hidden gems in the UK you need to visit – with a few notable mentions added in for good measure.
10. Blackgang Beach, Isle of Wight – a breathtakingly beautiful beach
This stunning beach is so picturesque that it's hard to believe it is really in the UK. Wedged between towering sea cliffs and crystal clear waters, this remote Isle of Wight beach is a breathtaking beauty spot you need to visit.
The perfect location to relax on a sunny day, you can enjoy beautiful views and crashing waves at this beautiful hidden gem.
Address: Blackgang Beach, Ventnor, Isle of Wight PO38 2HW, United Kingdom
9. Lundy Island, Bristol Channel, England – a remote island nature reserve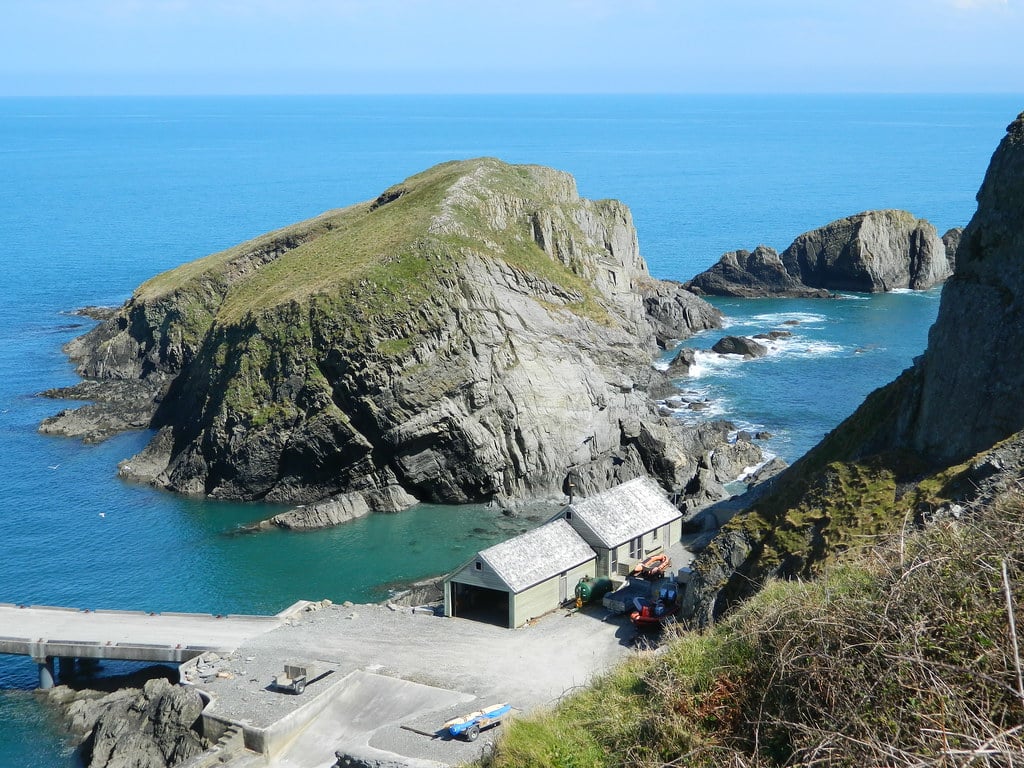 Set in the Bristol Channel, Lundy Island is a remote nature reserve perfect for those seeking an escape from the crowds and the busy hustle and bustle of mainland life.
Perhaps one of the most beautiful locations in the United Kingdom that often flies under the radar of those visiting, you can expect to enjoy stunning views and plenty of wildlife spotting.
Address: Lundy Island, United Kingdom
8. Flamborough Head, Yorkshire, England – for beautiful views and stunning white cliffs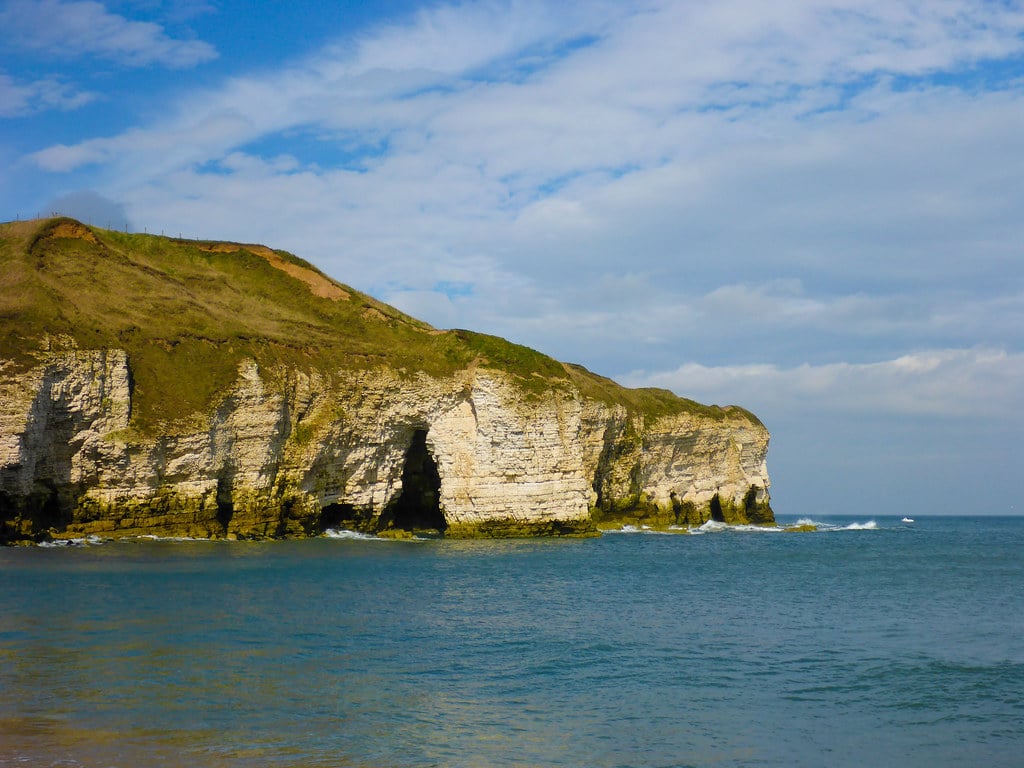 For beautiful views of the scenic Yorkshire Coast, you need to head to Flamborough Head.
Home to England's oldest lighthouse, stunning white cliffs, and a large seabird colony, this is undoubtedly one of the best hidden gems in the UK.
Address: Flamborough, United Kingdom
7. Kinbane Castle, County Antrim, Northern Ireland – majestic castle ruins on the coast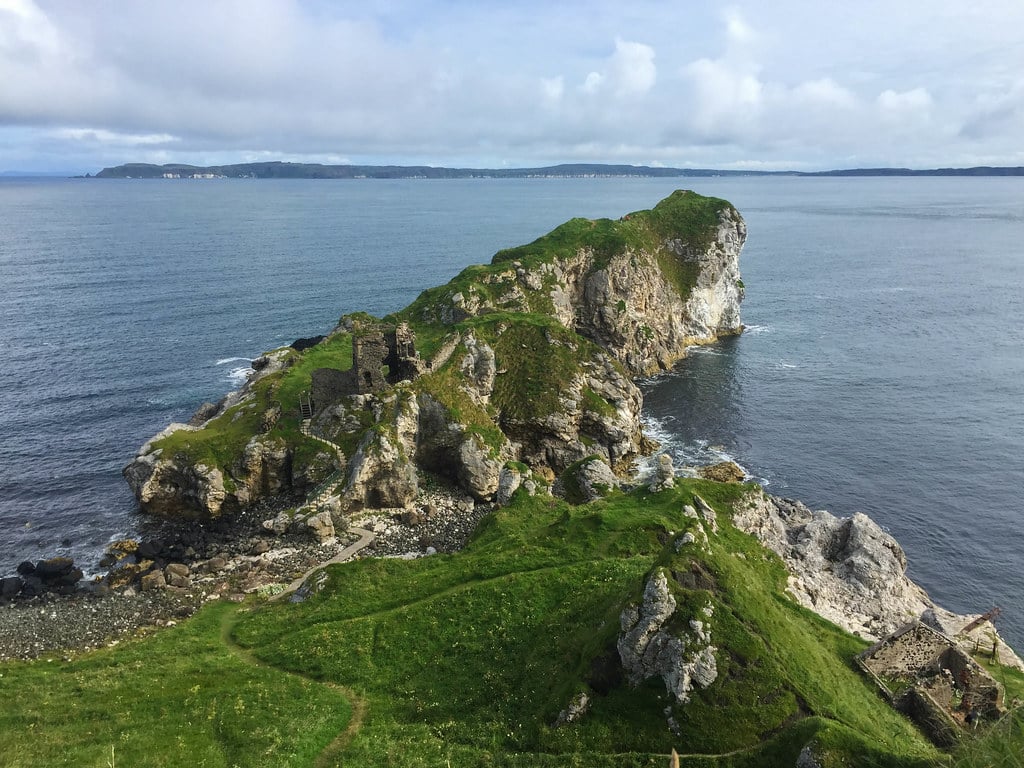 Set on the north coast of Northern Ireland, not far from iconic sites such as the Giant's Causeway, Dunluce Castle, and the Carrick-a-Rede Rope Bridge is one of the best hidden gems in the UK you need to experience.
Kinbane Castle, while now mostly destroyed, is quite a remarkable sight to witness. Set on a rugged headland, this historic castle towers majestically above the crashing waves below.
Address: 81 Whitepark Rd, Ballycastle BT54 6LP, United Kingdom
6. Rievaulx Abbey, North Yorkshire, England – an incredible Cistercian abbey
Set in the North York Moors National Park, Rievaulx Abbey is undoubtedly one of the most incredible hidden gems and one of the best June vacation destinations in the UK.
These 11th-century ruins are a fascinating English Heritage site and a must-visit for history lovers visiting the area. There are also some incredible hidden gems to be found in London.
Address: Rievaulx Bank, Rievaulx, Helmsley, York YO62 5LB, United Kingdom
5. Faskally Wood, Pitlochry, Scotland – for magnificent views of Scottish nature
Hidden within Tay National Park, Faskally Wood is an enchanting woodland that you won't want to miss if you're a fan of natural beauty.
For the most incredible views, we recommend visiting in the autumn, when the changing leaves colour this remarkable beauty spot in hues of gold and copper.
Enjoy a peaceful stroll around the scenic Loch Dunmore and spot the incredible wildlife that calls the area home for the perfect autumnal afternoon.
Address: Pitlochry PH16 5LB, United Kingdom
4. Hawkstone Park Follies, Shropshire, England – a magical landscape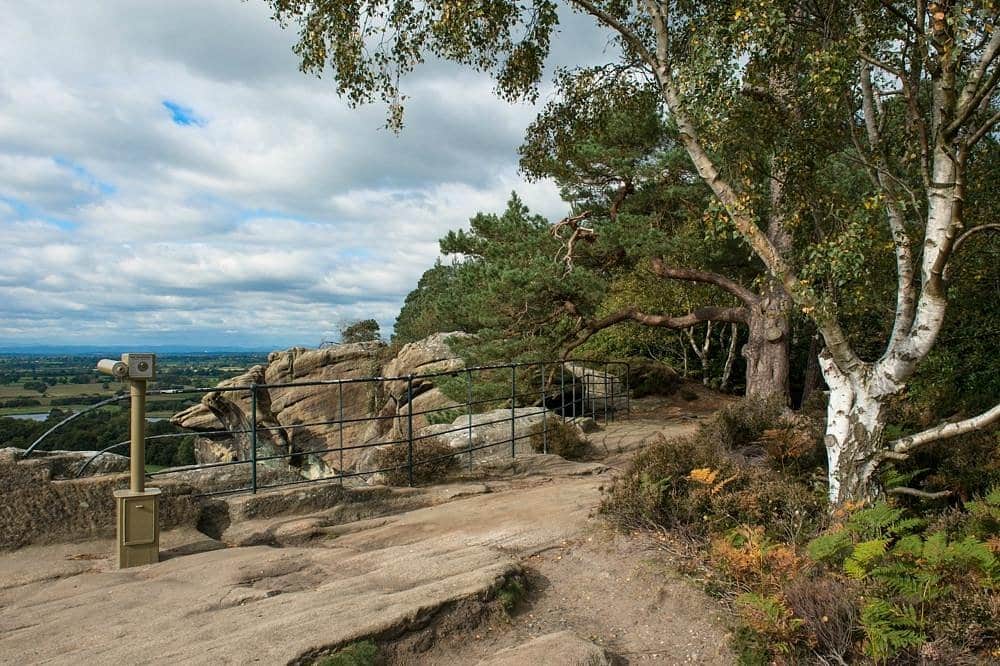 A truly magical place to visit, Hawkstone Park Follies often goes unnoticed by tourists visiting the United Kingdom. However, we assure you that if you take the time to visit this hidden gem, you won't regret it.
With over 100 acres of grade one listed landscape, sandstone hills, walking trails, and much more, Hawkstone Park Follies even featured in the BBC's adaptation of The Chronicles of Narnia.
Address: Hawkstone Park Follies, Shrewsbury SY4 5JY, United Kingdom
3. Chesil Beach, Dorset, England – experience the rugged Jurassic Coast
While the UK is probably not the first destination that comes to mind when you think of a beach holiday, the four countries that make up this sovereign state are, in fact, home to some beautiful beaches that are well worth a visit.
One such beach that should be on your UK bucket list is Chesil Beach in Dorset. A beautiful spot along the Jurassic Coast, Chesil Beach is a great place to connect with nature.
Offering some of the most magnificent views of the English coastline, this shingle beach is undoubtedly one of the best hidden gems in the UK that you need to experience.
Address: Chesil Beach, Dorset, United Kingdom
2. Marloes Sands Beach, Pembrokeshire, Wales – a golden sand beach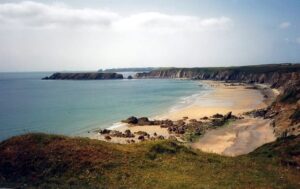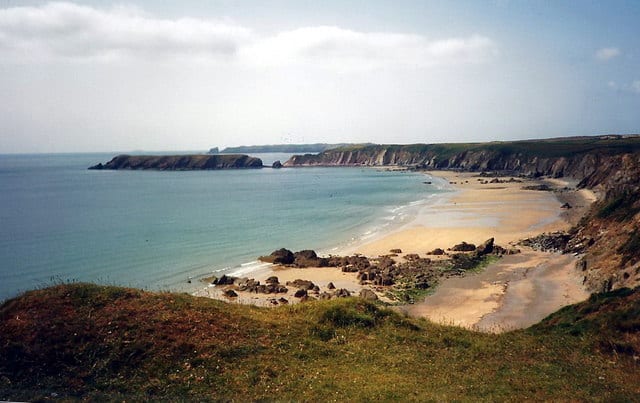 Located near the village of Marloes in Pembrokeshire, Marloes Sands Beach is only accessible by foot. However, we assure you that the beauty of this coastal spot makes the trek worth it.
With a huge expanse of golden sand stretching out for over a mile, you'll find it hard to believe you're really in Wales.
Address: Marloes Sands, Pembrokeshire, Wales, United Kingdom
1. Craigievar Castle, Alford, Scotland – one of the most unique castles in Scotland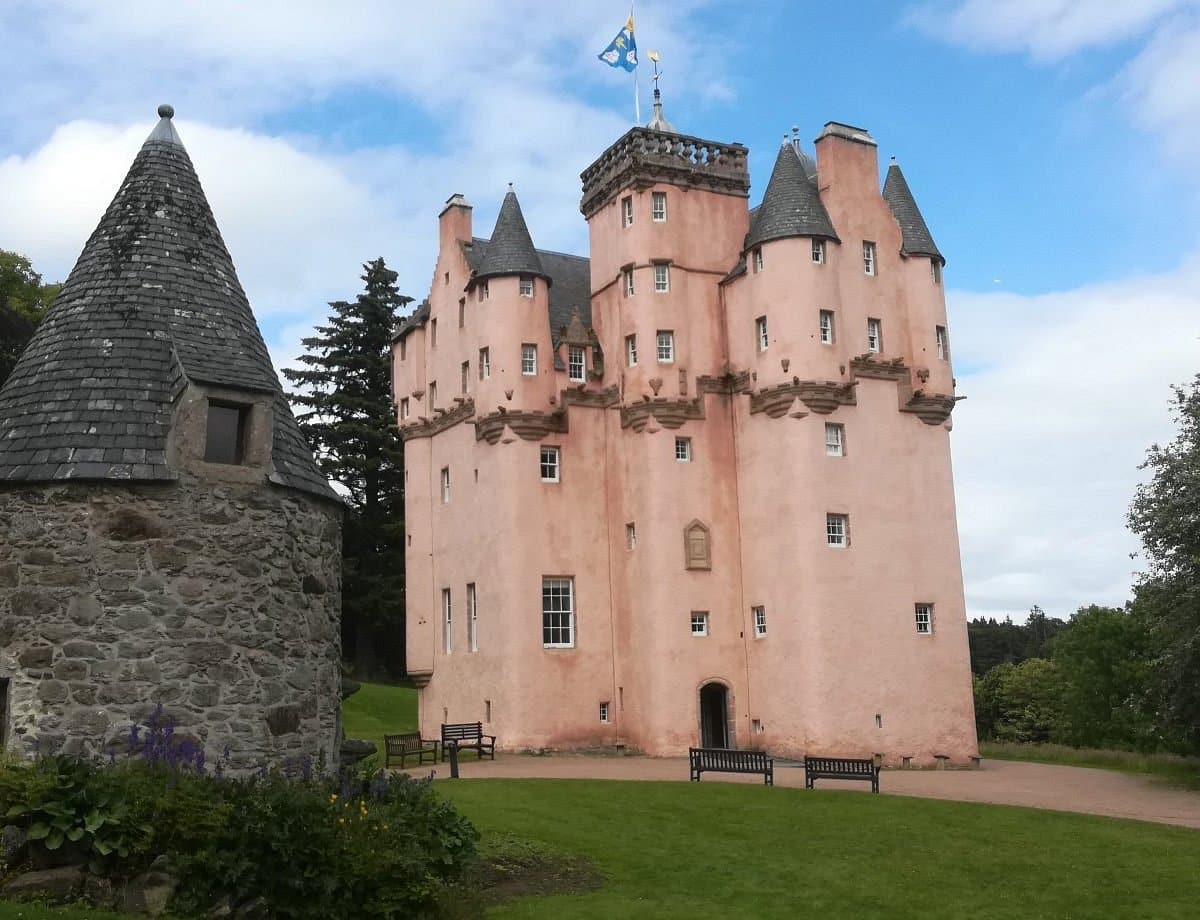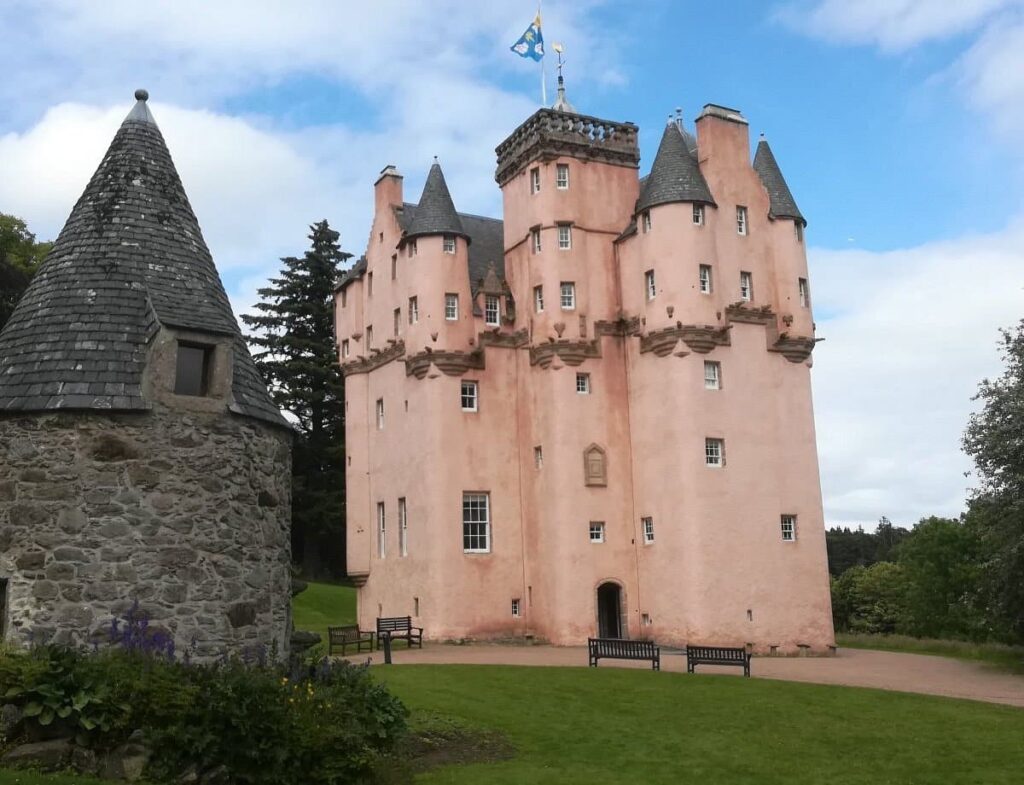 Topping our list of hidden gems in the UK is this incredible pink castle that dates back to the 17th century.
Craigievar Castle is not only one of the most unique castles in Scotland on the outside. Rather, it is home to a wealth of history and an incredible portrait collection that is truly fascinating to discover.
Address: Craigievar, Alford AB33 8JF, United Kingdom
Notable mentions
Cotswold Line Cycle Route: Whether you're a cycling enthusiast or just fancy a relaxing way to spend the afternoon while taking in beautiful views, we highly recommend the stunning Cotswold Line Cycle Route.
Whitby Abbey: Located on a cliff above the stunning seaside town of Whitby in North Yorkshire, Whitby Abbey is a fantastic English Heritage site that is well worth a visit.
Chesil Beach in Dorset and Marloes Sands Beach in Pembrokeshire are some of the best hidden beaches in the UK.
Are there black sand beaches in the UK?
No. Blank sand beaches often appear on volcanic islands, which the UK is not.
Where is the bluest water in the UK?
Luskentyre on the Isle of Harris in Scotland is often regarded as having the bluest waters in the UK.