Whether your idea of a romantic getaway means living it up on a party island or enjoying the sunset with the one you love, these are the best Greek islands for couples.
Offering distinct atmospheres and ambiences to suit all sorts of travellers, the Greek Islands truly have something for everyone. So, those travelling in twos, read on: these are the best Greek islands for couples.
Located in the Aegean Sea are the Greek islands, a string of about 6,000 islands that offer breathtaking backdrops for unforgettable holidays.
10. Mykonos – for party couples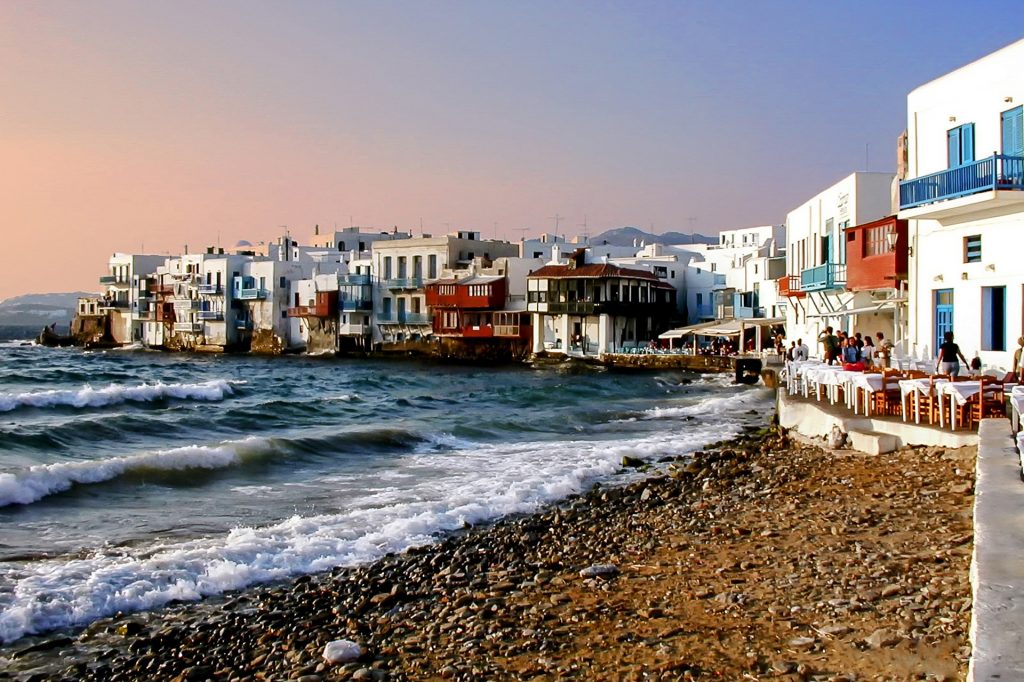 Known as the 'party capital' of the Greek islands, Mykonos is also one of the more expensive. It's favoured by travellers who relish nightlife and opt for a more social experience when travelling Greece.
Expect to pay more for food, drink, and accommodation on Mykonos, but if you're a party pair, this is the place to be.
9. Astypalaia – a smoke-free paradise
For those who support smoke-free environments, look to Astypalaia. While smoking is a common feat in Greece, Astypalaia is swimming against the tide and making waves for its attempt to become the first smoke-free destination in Greece.
While this is not policed, the policy counts on the cooperation of its locals and visitors. So, try to be respectful when visiting this smoke-free paradise and not light up!
8. Rhodes – for history and beaches in equal measure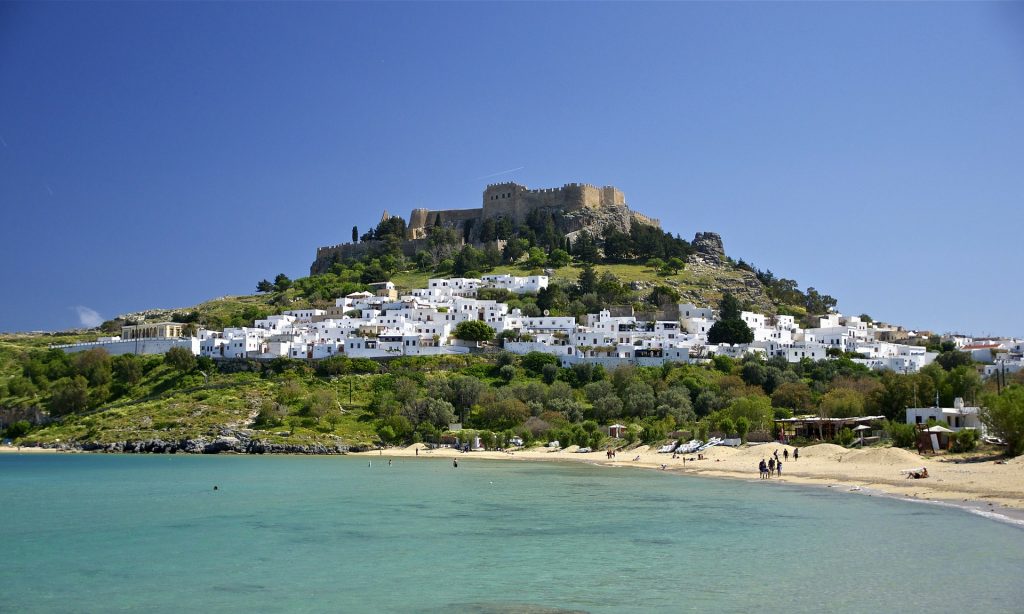 Rhodes is one of the most popular Greek islands for its versatile offering. Perhaps you are a beach bum or history buffs – well, you'll be spoiled for choice with all there is to do on this stunning island.
Another aspect that makes Rhodes so suitable for a couples vacation is that it has an airport, making for easy access.
7. Hydra – a car-free destination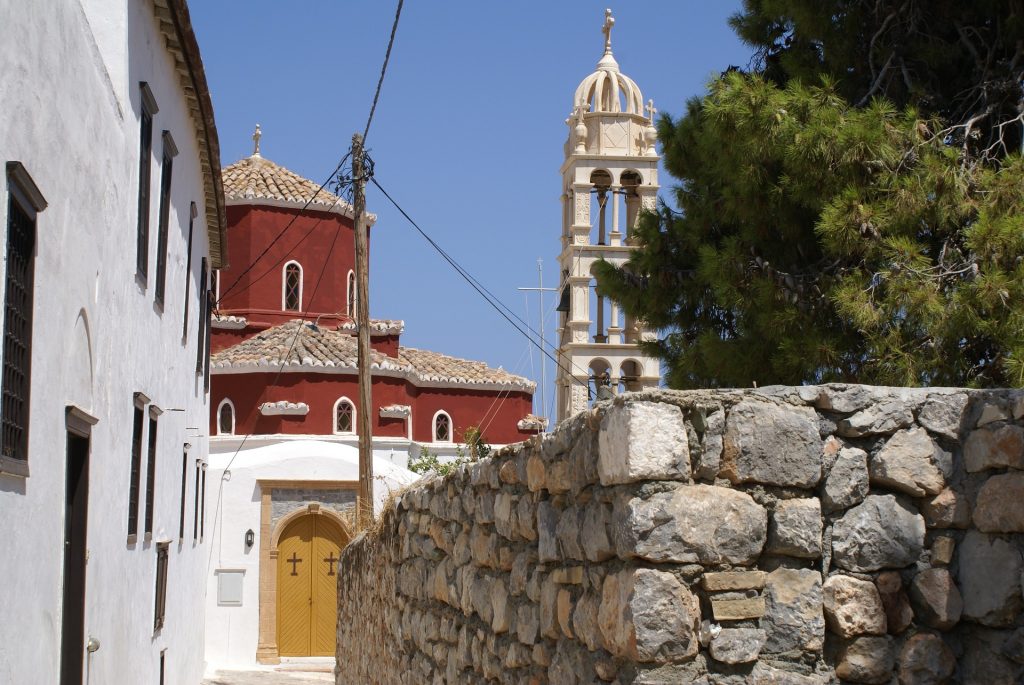 The vehicle-free island, Hydra is one of the perfect Greek islands for couples.
Tranquil and serene, with a more discerning crowd of sun-worshippers and foodies, this island getaway boasts endless charm for those who relish in quiet moments of appreciation.
6. Zakynthos – for younger couples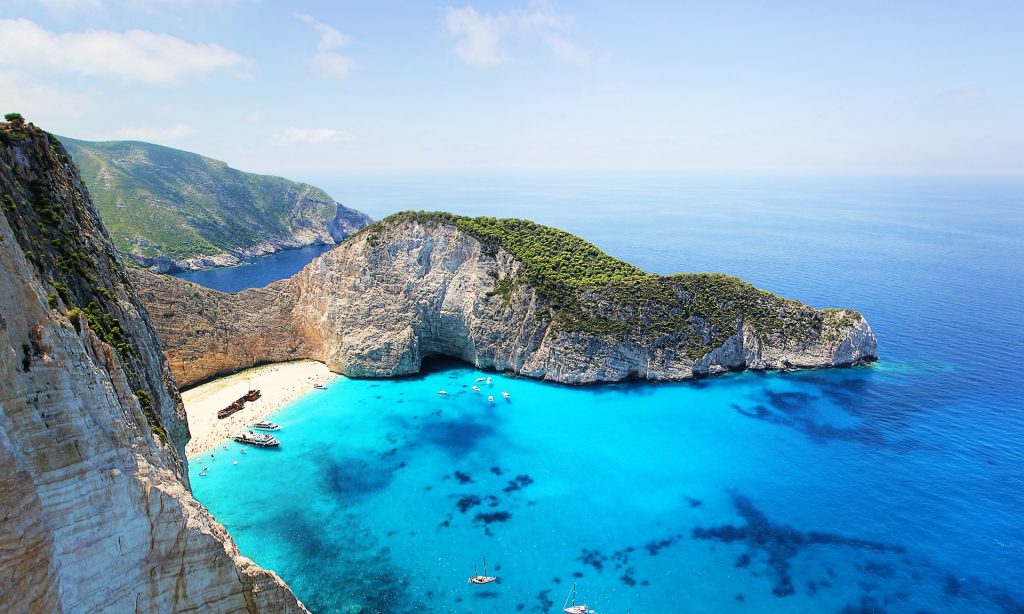 Zakynthos offers tonnes to make it a perfect destination: terrific food, stunning scenery, pristine beaches, dynamic culture, and activities by the bucket load.
It also attracts a healthy number of younger couples who like to socialise and party late into the night.
5. Kefalonia – a hidden gem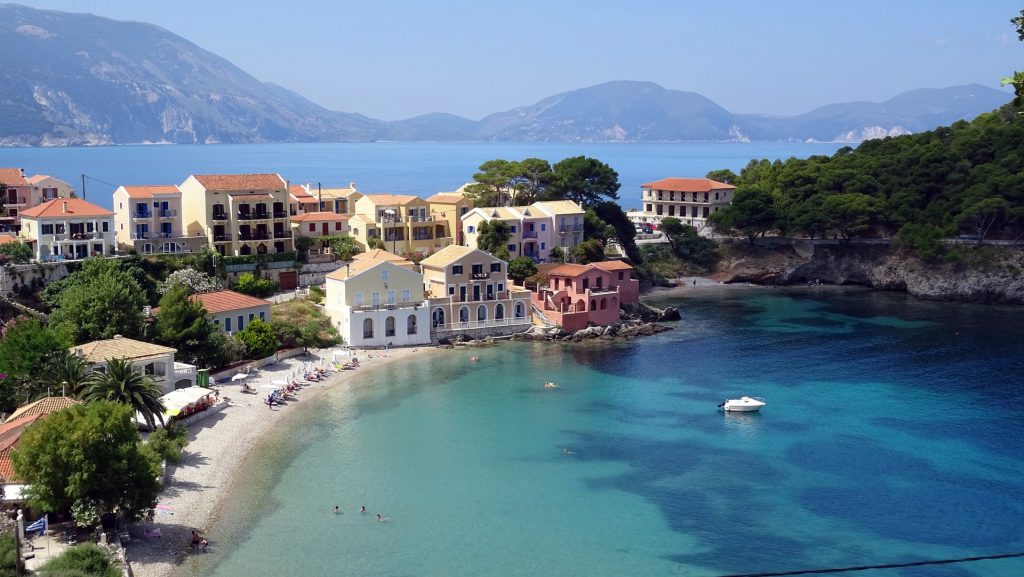 Although Kefalonia possesses all of the merits to make it an insanely popular tourist destination, this island paradise has somehow stayed beneath the radar.
Free from masses of tourists, visitors can swim in peaceful waters of clear blue and basque in the sun on sandy beaches. Needless to say, this is one of the best Greek islands for couples.
4. Koufonisia (Koufonissi) – a low-key getaway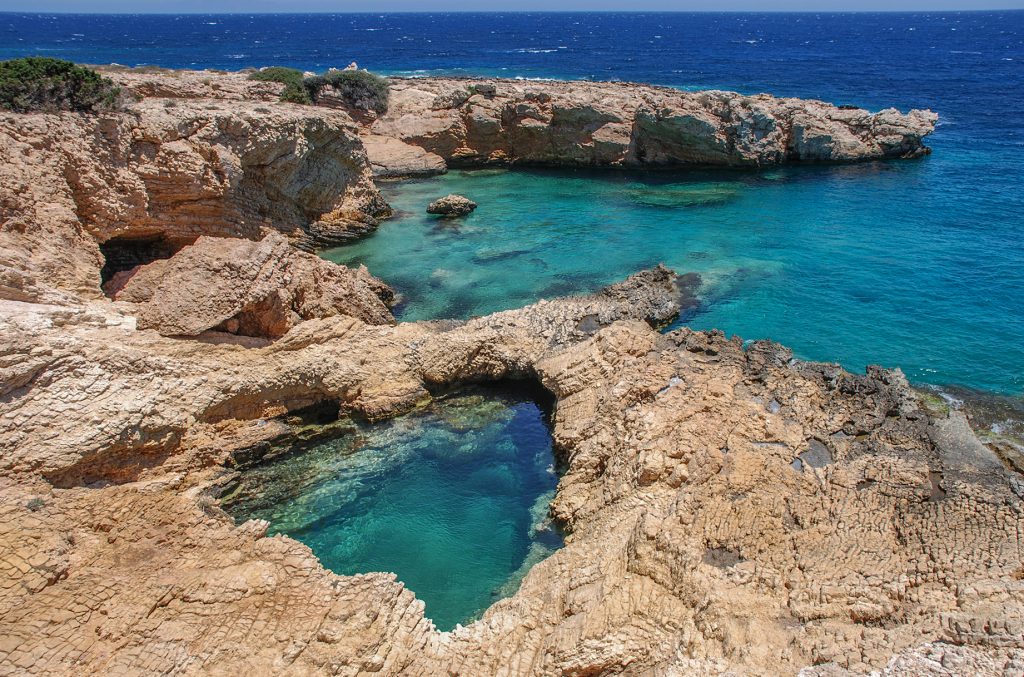 Koufonisia (or Koufonissi, as it is often spelt) is another one of the Greek islands that is suited to laid-back travellers looking to embrace the local culture.
Unspoiled by the tourist trail, this island boasts endless activities on land and sea, with stunning architecture and accommodation to suit all budgets.
3. Naxos – best of both worlds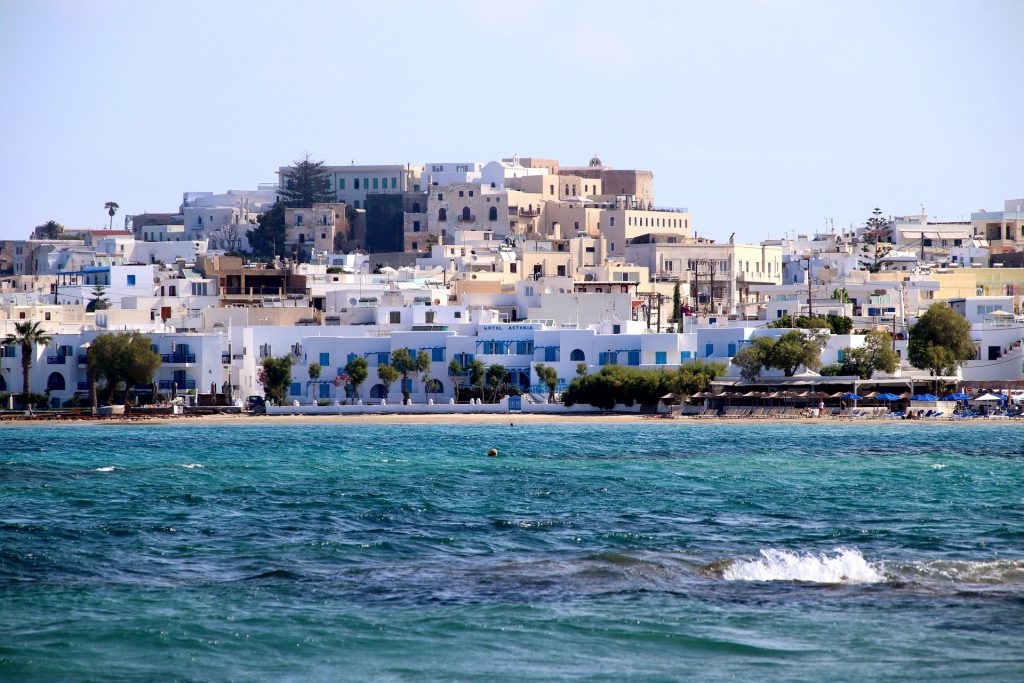 Naxos offers a little bit of everything: nightlife, laid-back beaches, local culture, and adventure. If you're a couple who want to have a good time but not stay on a party island, this could be the one for you.
The island is one of the largest in the Cyclades and is, without a doubt, amongst the best Greek islands for couples.
2. Santorini – for postcard moments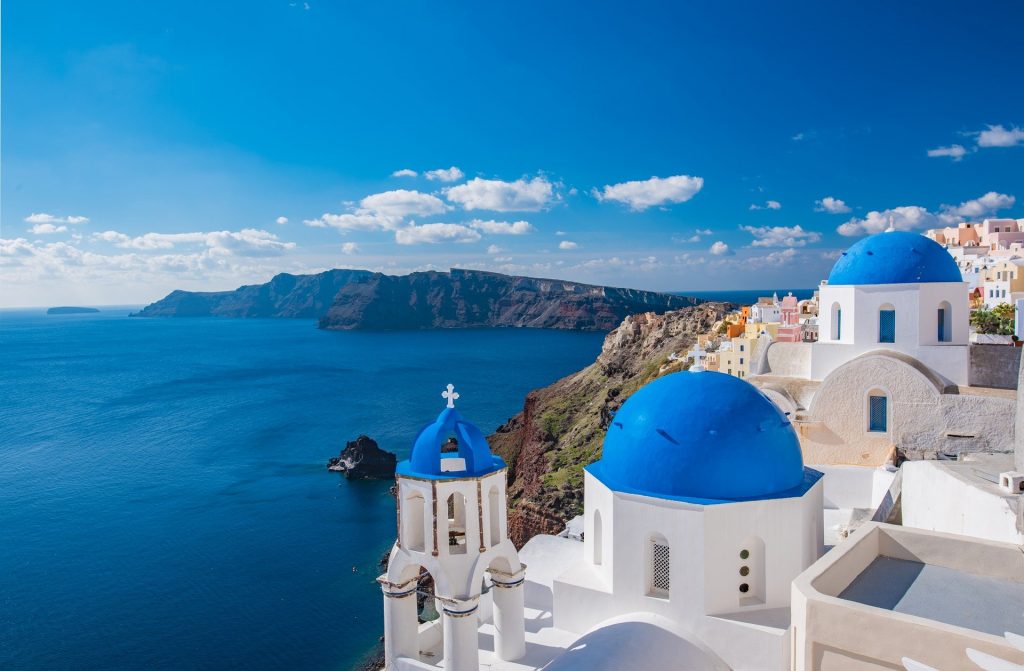 When people see Greece in their mind's eye, images of Santorini usually come to the fore; whitewashed buildings intertwined, cobbled streets, and impressive vistas towering over the crystal blue abyss.
Indeed, for postcard moments, Santorini is the place to be. It is one of the most popular, and with that, one of the most expensive.
1. Milos – for sandy beaches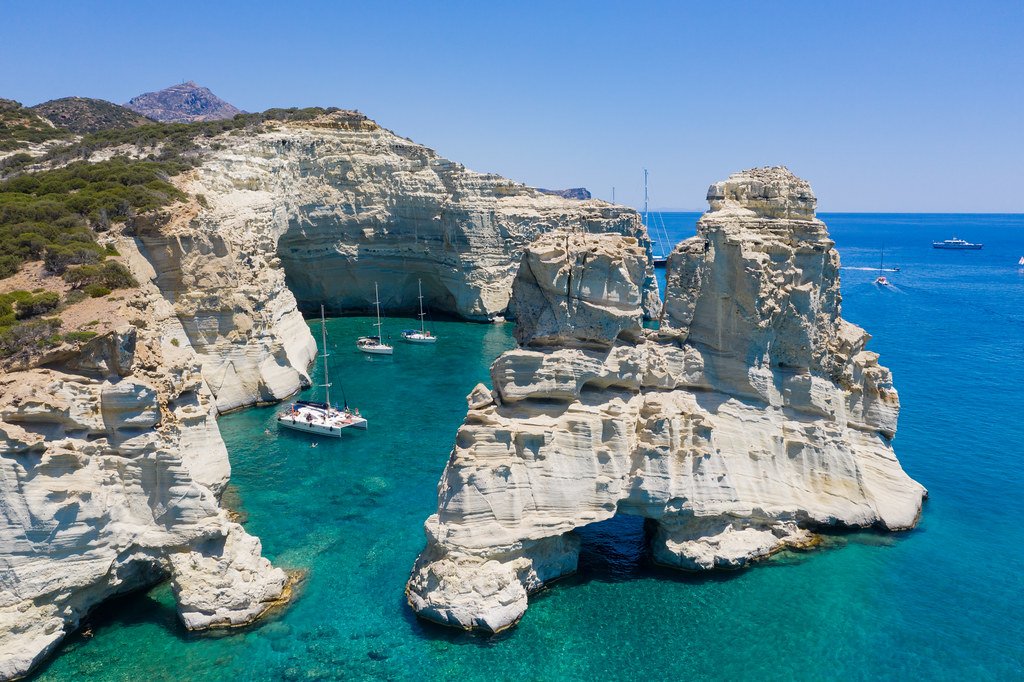 In comparison to the aforementioned, Milos wins when it comes to sandy beaches.
Think unique lunar-type landscapes, fine sand beaches, turquoise waters, vibrant villages, and tonnes to explore: this is Milos – one of the most idyllic Greek islands for couples.