Croatia is quickly becoming a one-stop shop for party people, and here are the best islands to find the best nightlife.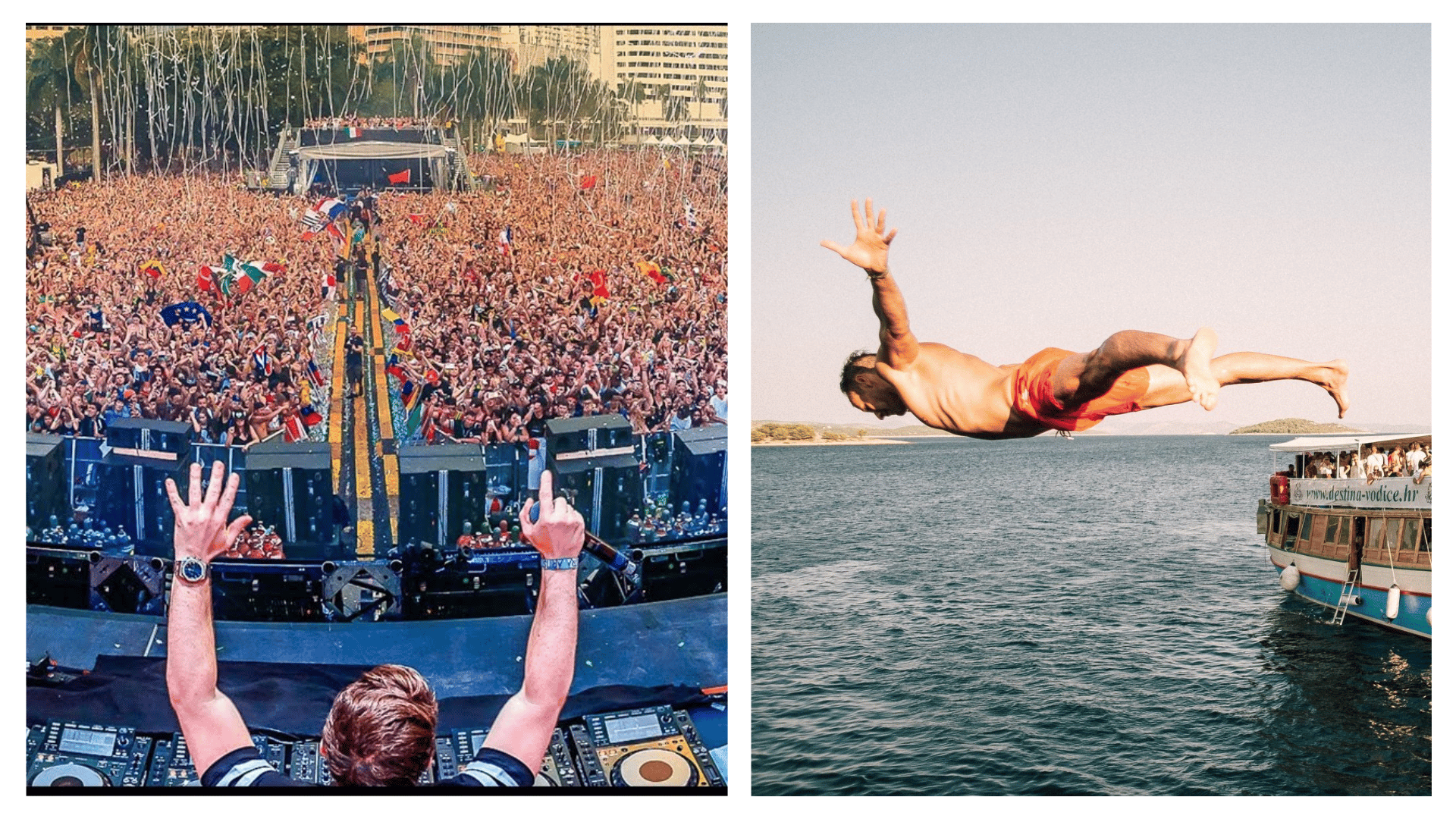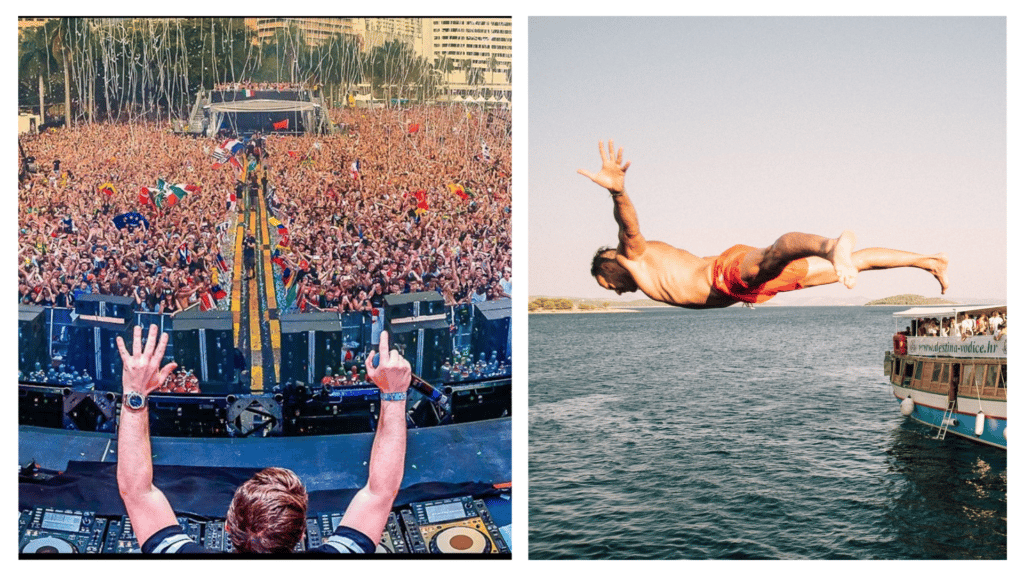 Ibiza is a thing of the past now that the Croatian Islands have become a popular destination for partygoers in Europe.
Croatia boasts some of Europe's most beautiful islands, stunning beaches, hopping beach bars, and an undeniable party scene, so it is no wonder Croatia is on everyone's radar when looking for a fun-filled summer.
As well as hosting some of the continent's biggest music festivals, Croatia also has some of the most popular nightclubs, which attract many visitors and even some top DJs, but let's not forget about the stunning Croatian coastline, which is at your disposal.
So, party people, prepare as we unveil the five best party islands in Croatia you need to visit.
5. Obonjan – a private Croatian party island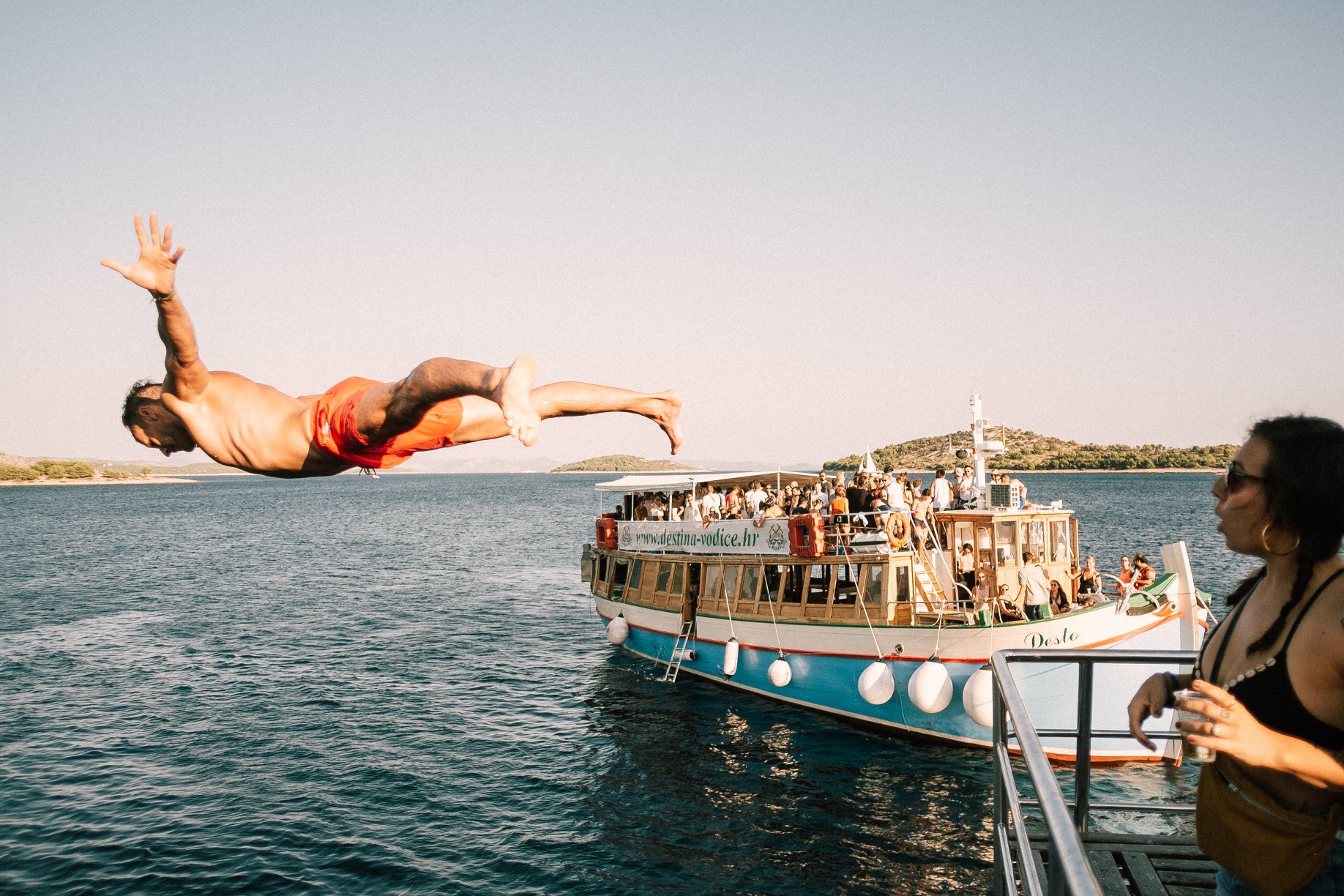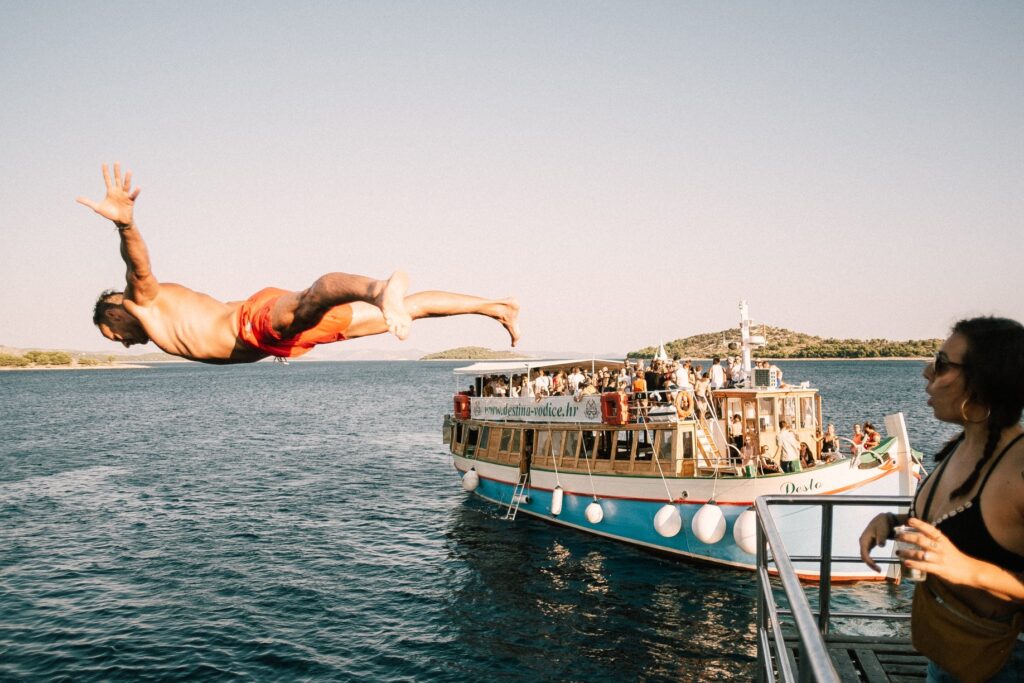 Suppose you have not yet heard of Obonjan Island. In that case, you are missing out because this private party island offers an exclusive experience complete with private pool parties and limited crowds, which take place during the ten-week summer season on the island.
It is not often you can feel like you have a whole island to yourself, and for those looking for a party season like no other, a visit to Obonjan Resort is a great choice, making it one of the best part islands in Croatia.
Guests can rave all night with other like-minded party people and refresh themselves the next day with a swim or a workout session, making it a truly unique experience.
4. Rab – a lesser-known party island in Croatia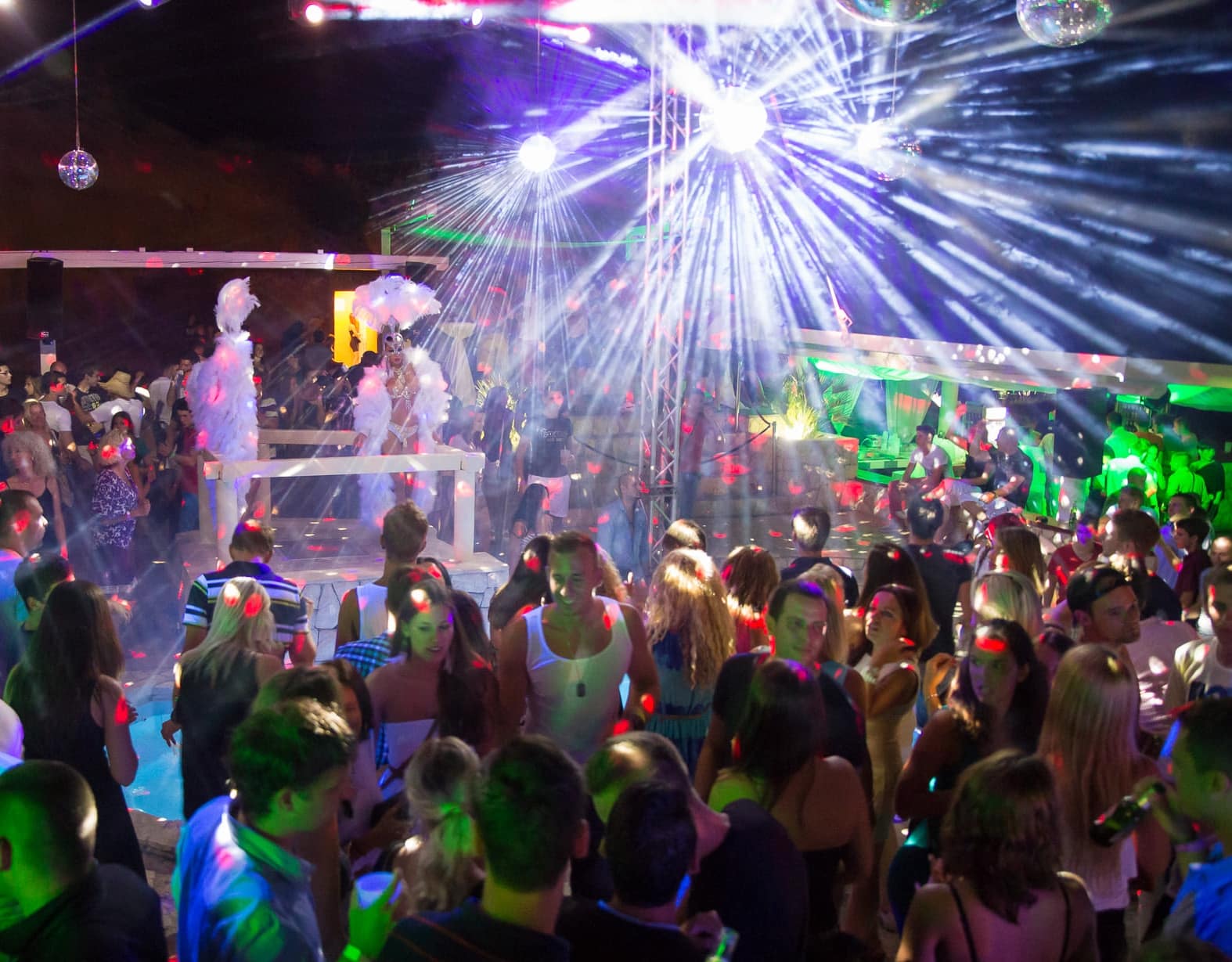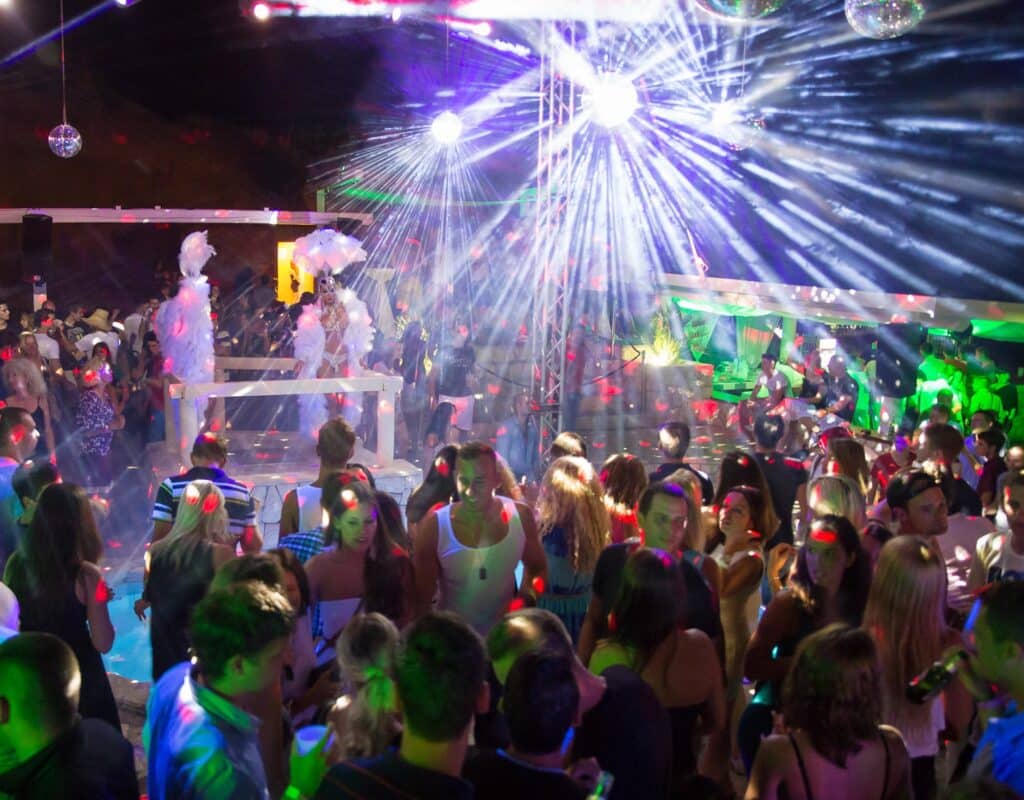 Rab is one of the lesser-known Croatian islands. However, it shouldn't be missed if you are looking for a less crowded party spot.
Rab Island, located next to Pag Island, started to come onto the party scene when Pag became busier, and visitors flocked to the nearby island.
These days you can find a host of popular nightclubs, beach bars, live performances, and the occasional festival in the peak party season.
Rab is the perfect spot to go if you have seen the other islands and want to discover a new up-and-coming party place that is quieter than the rest.
3. Brac – home to one of the world's best beaches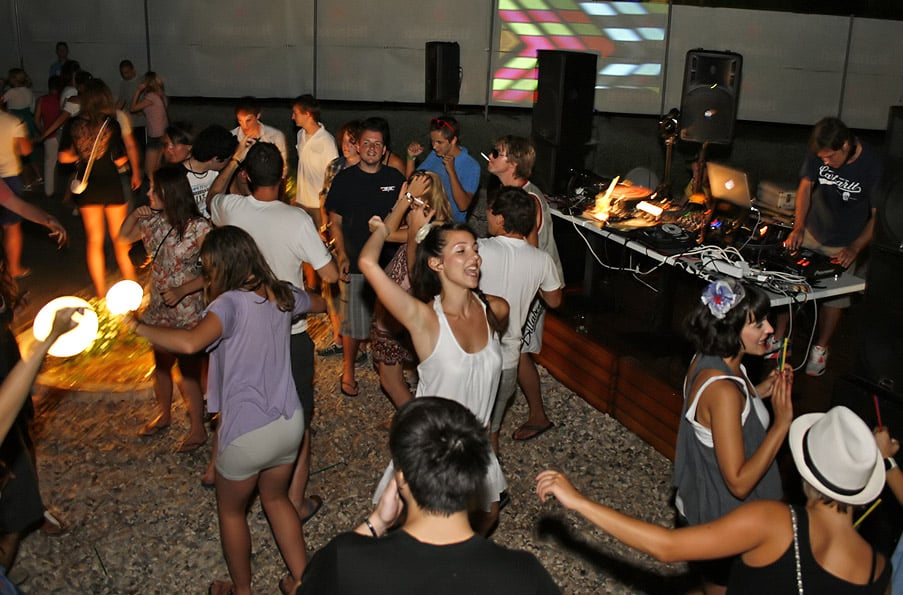 Brac Island is a frequented island in the crystal-clear Adriatic Sea. It is one that is visited by all kinds of travellers each year.
Therefore, it is ideal if you want to find the perfect balance of combining vibrant nightlife with incredible views since it is home to one of the most stunning beaches in the region.
Zlatni Rat is well-known as an award-winning beach that was even voted the world's best beach in 2019 and is unique since it changes shape every time the wind blows. Besides having an incredible beach to visit, Brac is a top spot for partygoers who want the best of both worlds.
2. Pag – home to Hideout Festival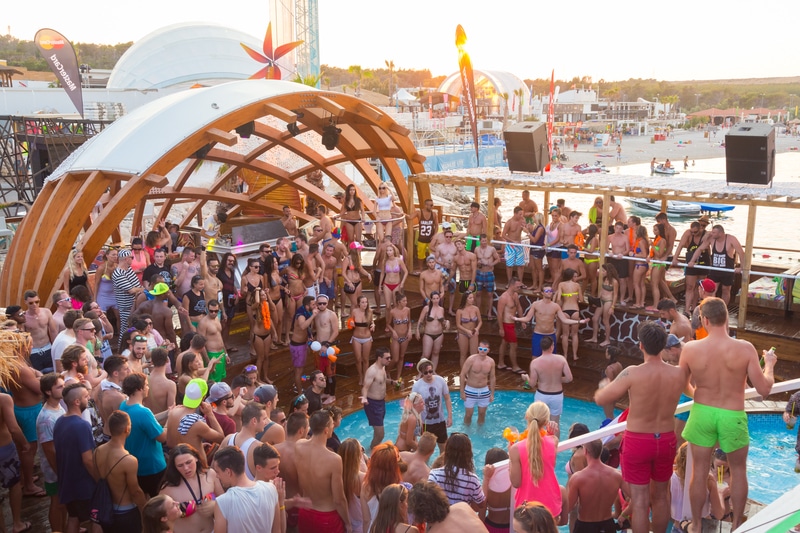 Not only is the Island of Pag one of the top spots to go if you want to ensure you have a great time, but it's is also home to Zrce Beach, one of the most famous party beaches on the Croatian coast.
Not only this, but if festivals are your thing, you cannot miss the Hideout music festival, which boasts incredible techno and house music.
Sail Croatia offers a fantastic cruise for the party season, taking you to Pag Island when the festival is in full swing and stopping off at a variety of beaches and old towns along the way, making it a popular thing to do in Croatia.
1. Hvar – one of the best party islands in Croatia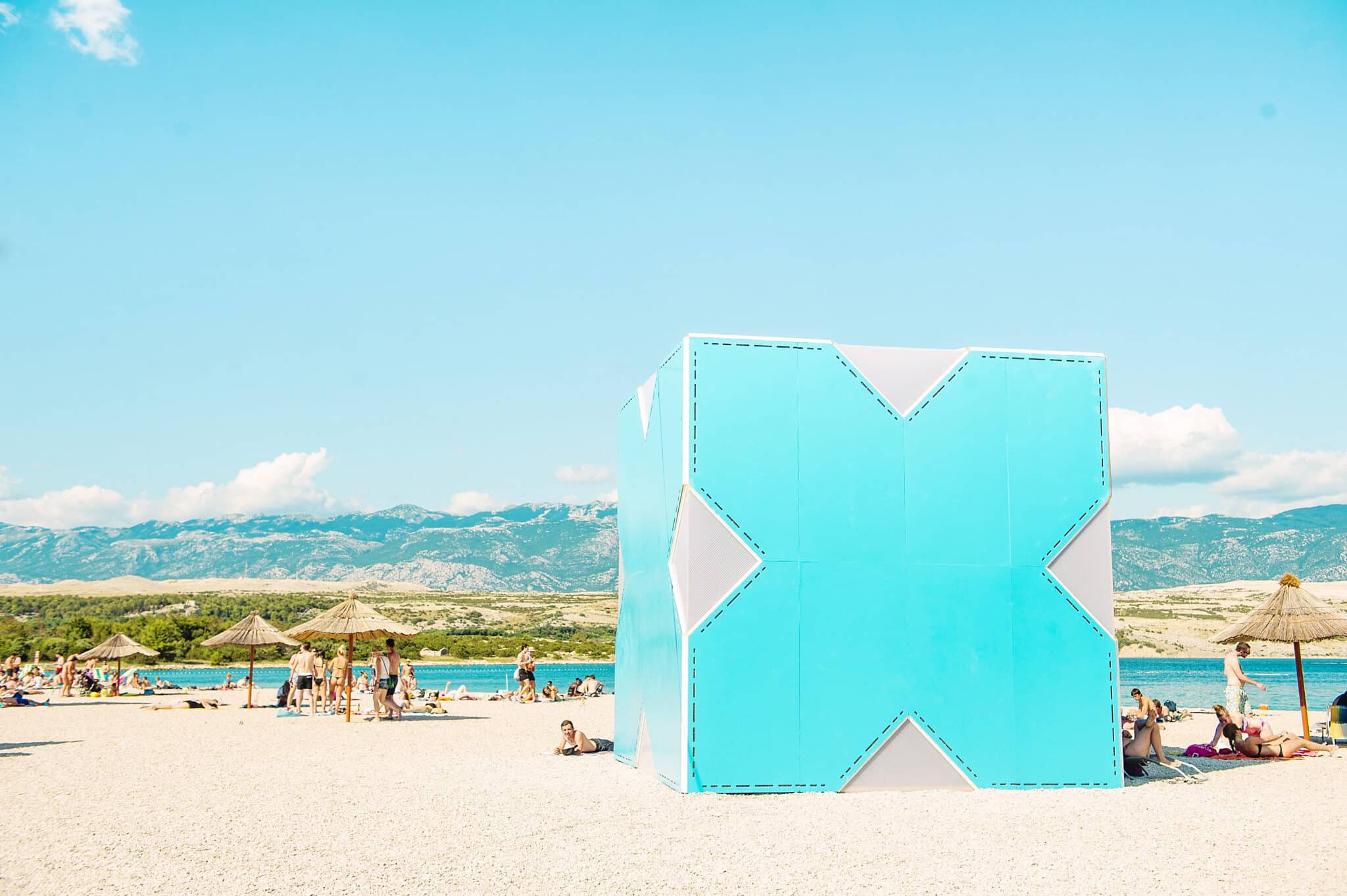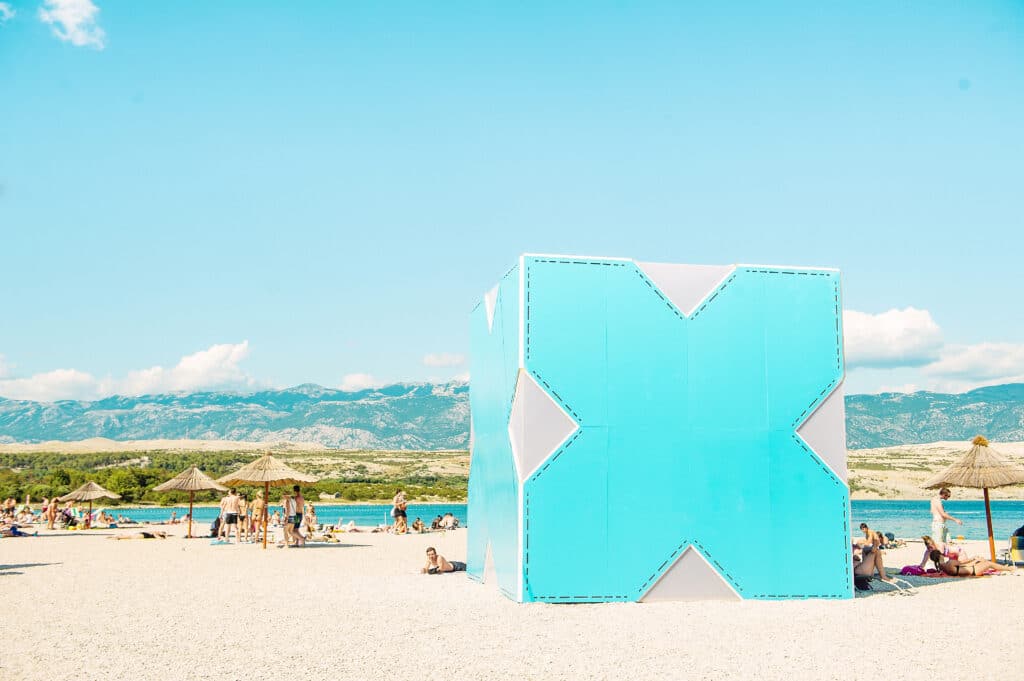 Hvar Island takes our number one spot for the best party islands in Croatia, and we cannot recommend a visit to this gorgeous Island if beach bars and vibrant nightlife are your cup of tea.
Hvar is renowned for glorious weather, exclusive events, some of the best nightclubs in Hvar town, and beautiful beaches for that downtime between parties.
As Croatia's sunniest Island, Hvar is a fantastic spot for an incredible party scene any time of the year. Still, the best time to go is during the summer. This is when the world-famous Ultra Festival is on in Split. So, in July, this makes a great combination with Hvar Island.
Notable mentions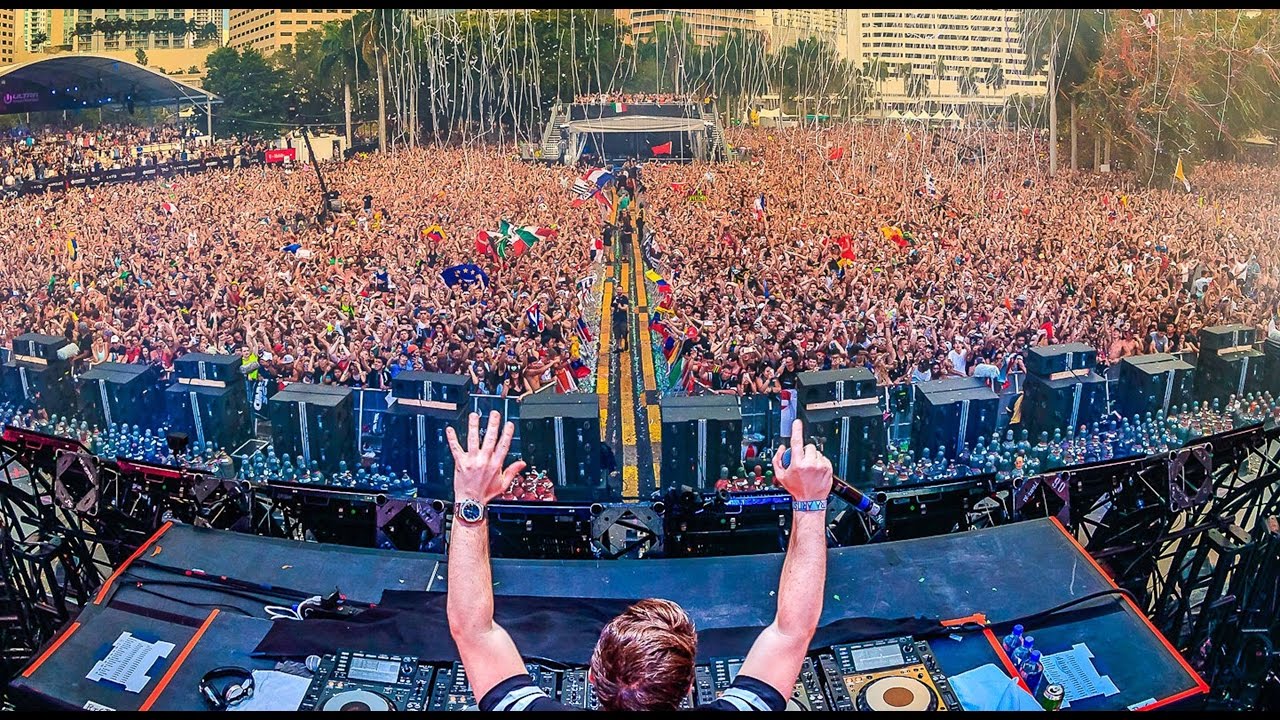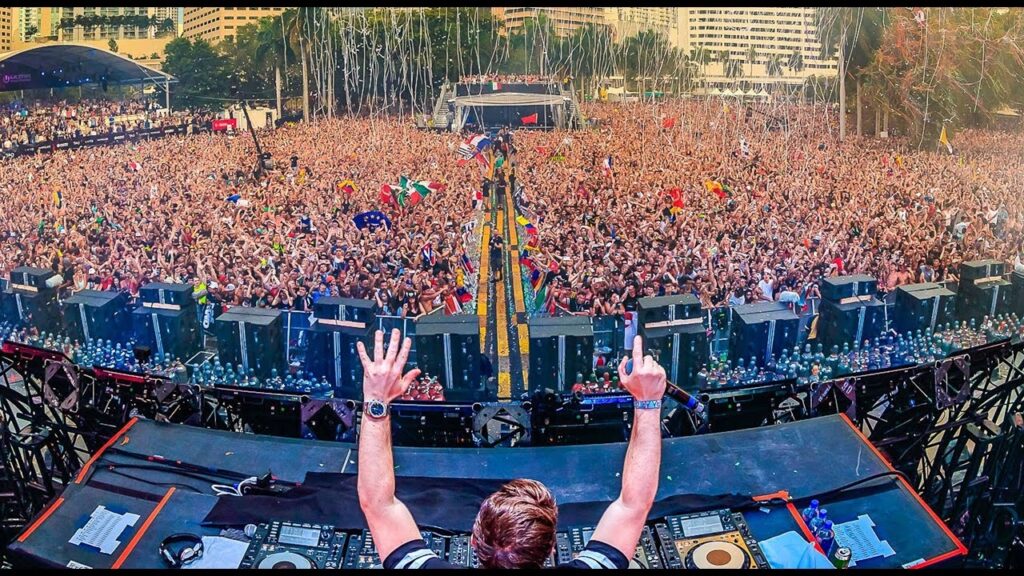 Split: Split is the second largest city in Croatia and offers a host of popular nightclubs, a bustling old town, and the famous Ultra Music Festival each July.
Dubrovnik: Dubrovnik is one of the most visited places in Croatia for its scenery, history, and nightlife. Don't miss Skybar and Revelin for a great night out.
Makarska: This often missed-out area of Croatia is a hidden gem. It has fantastic clubs such as Club Deep and Petar Pan.
Tisno: For some of the biggest music festivals in Croatia, go to Tisno. It's home to Garden Festival, Movement Croatia, and Electric Elephant, to name a few.
FAQs about the best party islands in Croatia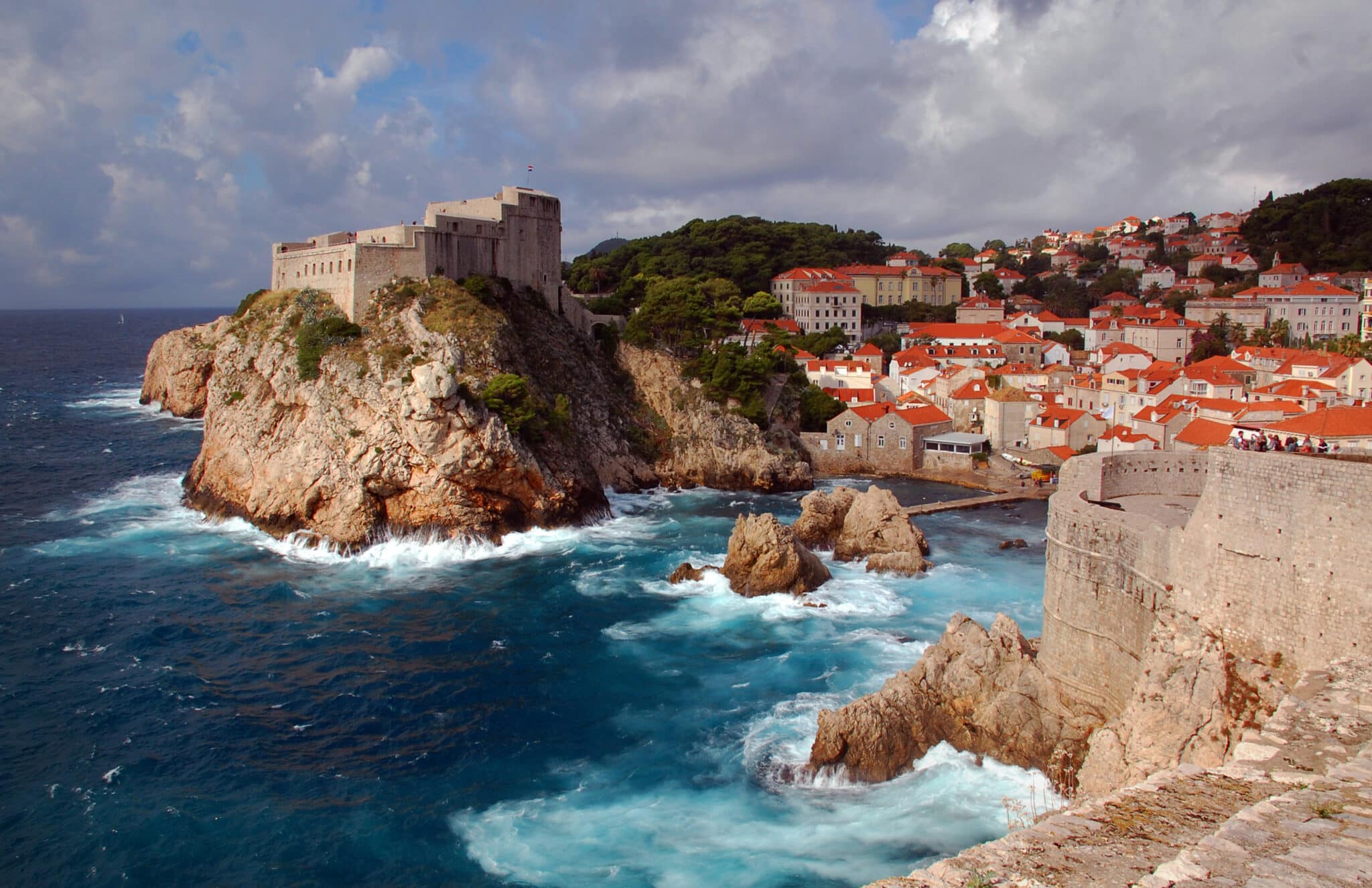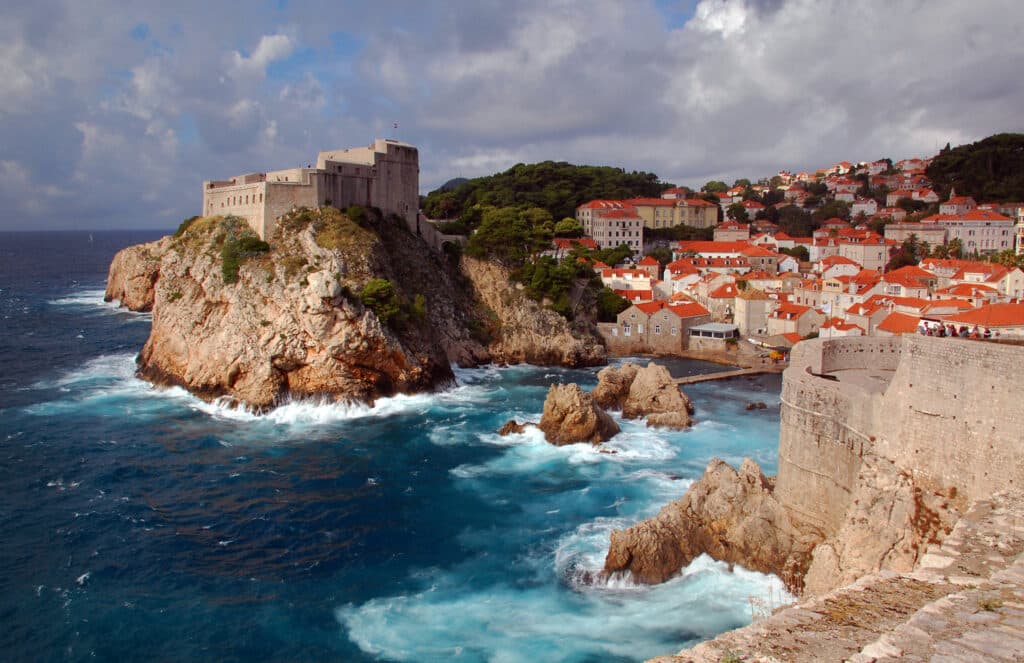 Where is the best place to go in Croatia for nightlife?
Hvar is world famous for its party scene and great weather. This makes it the top spot in Croatia to party.
What is the party area of Croatia?
Hvar is the best party area in Croatia. It has some of the biggest music festivals, stunning beaches, and vibrant nightlife all over the place.
Which Croatian Island has the best beaches?
Zlatni Rat is known as one of the best beaches in the world. It is located on the Island of Brac. This is a great place to visit to see the stunning Croatia coast at its finest.
Is Split or Hvar better to party?
Hvar is renowned for its party reputation and is a top choice for partygoers yearly.
If you are looking for a place that offers a fantastic party scene, then you've found it in Croatia, so check out these five best party islands in Croatia for an experience you will never forget.