Known for its abundance of beautiful islands, each with its own unique attraction, Greece is best explored by island hopping.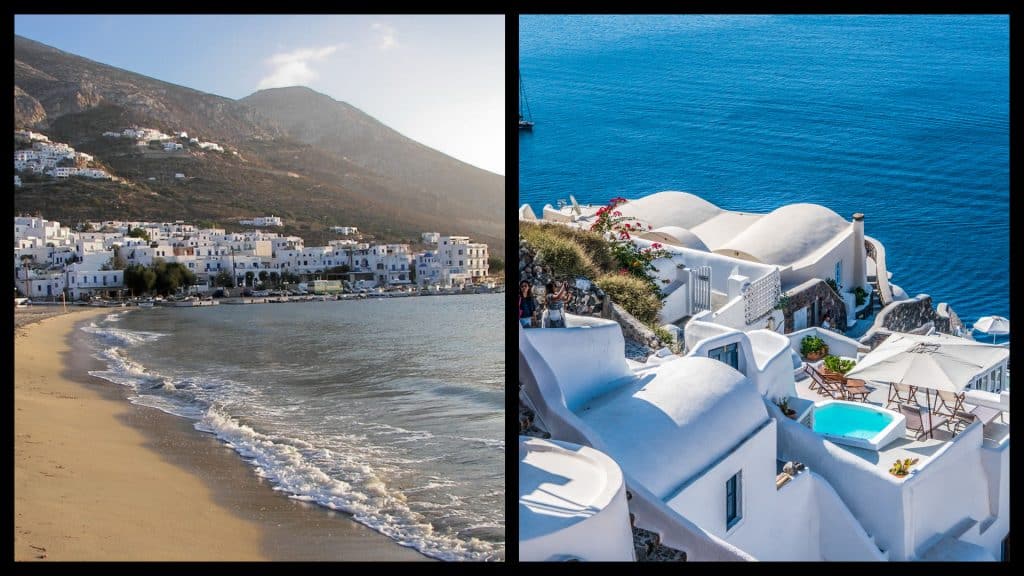 Island hopping in Greece is a must-add to anyone's bucket list.
From the stunning and classic Cyclades to the historic Dodecanese and Samos, from the wealthy Argo-Saronic and Porto Heli to the sun-soaked Ionians, among many more, the islands of Greece offer something for everyone.
So, are you looking to set off on a Greek island hopping adventure? From places you need to visit to useful information to save you time and money, here is everything you need to know about island hopping in Greece.
Overview – the facts
Greece is home to over 200 islands, so trying to plan your island hopping adventure can seem like an unmanageable task.
Greece is home to six main island groups and a few outliners. So, choosing which island group you'd most like to explore can be a great way of slimming down your planning.
The island groups – where to go island hopping in Greece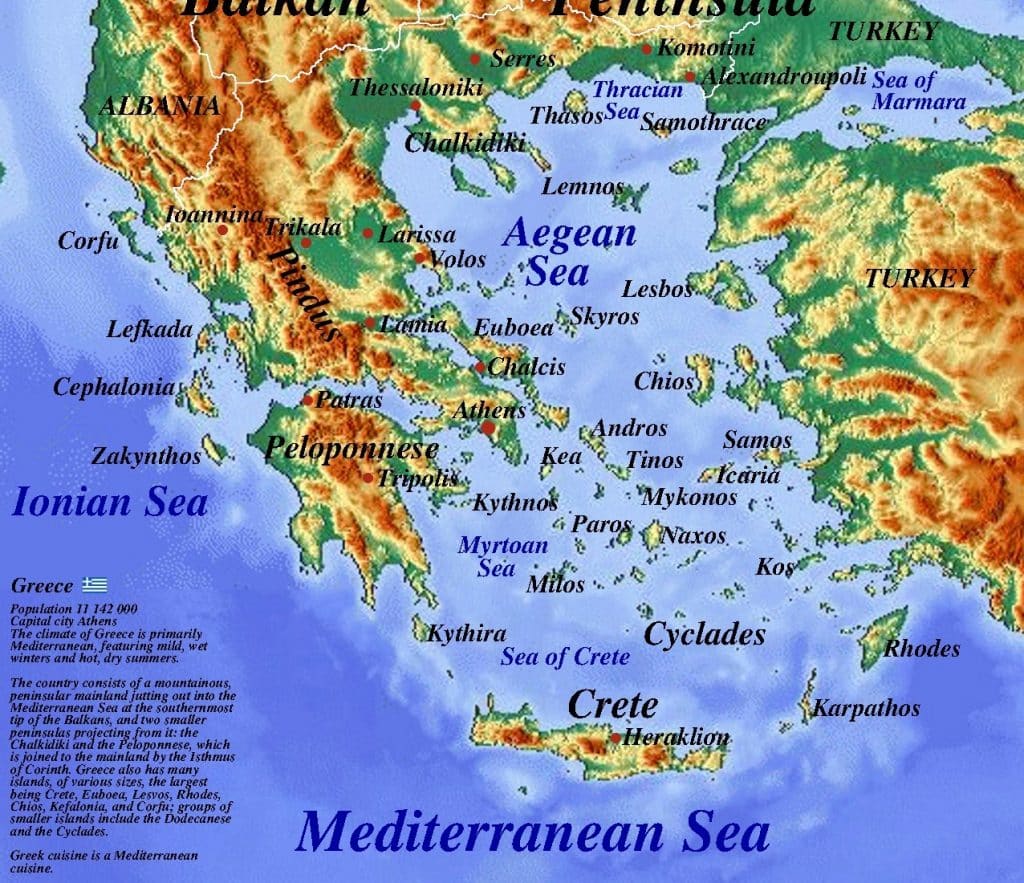 The Ionian islands off the west coast of the Greek mainland are very popular with tourists for their Italian heritage and feel. The main islands in this group are Corfu, Kefalonia, Zakynthos, Paxos, Ithaca, Lefkada, and Kythira.
The Argo and Saronic islands are the group closest to Athens and incorporate Salamina, Aegina, Agistri, Poros, Hydra, and Spetses.
The Cyclades are the most famous of the Greek island groups, including islands like Santorini, Mykonos, Paros, Naxos, Ios, Milos, Antiparos, Syros, and more, with private boat tours being a perfect way to discover the hidden beauty and top of many things to do in Greece.
The Dodecanese islands group is home to Rhodes, Astypalaia, Leros, Kos, and more, and the Sporades islands incorporate Skiathos, Skyros, Skopelos, among others. Finally, the quieter Aegean islands include Chios, Ikaria, Forni, Lesvos, and others.
When to visit – the best time of year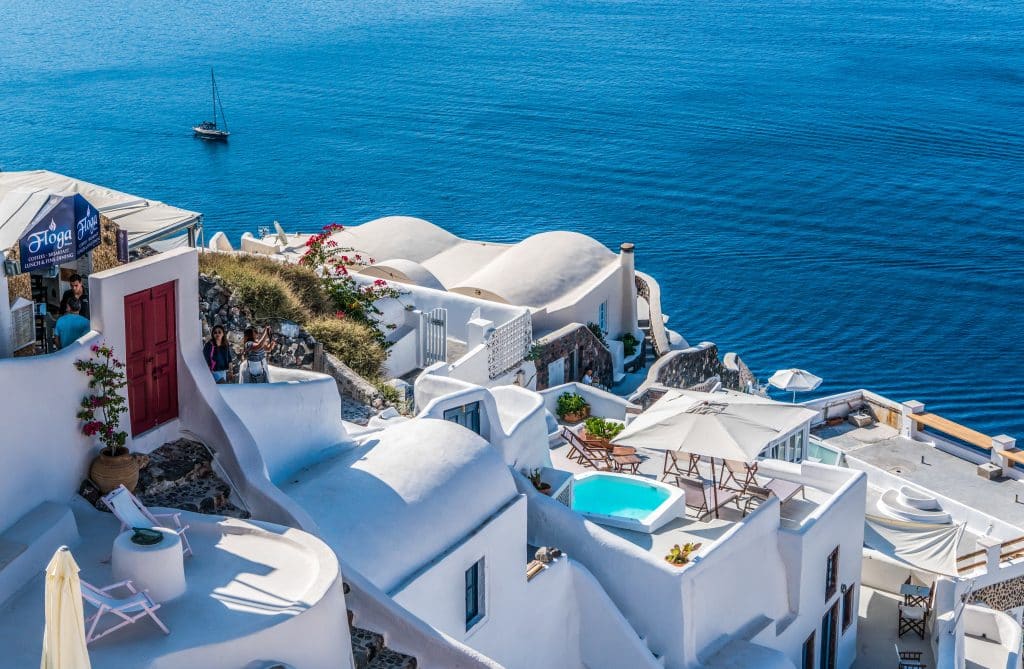 If you're considering island hopping in Greece, choosing when to go depends on what you want to get from the experience.
The best time to go on your Greek adventure is between May and mid-July or September. The islands tend to get very busy with tourists from the end of July and throughout August, so bear this in mind if you want to avoid crowds.
Between October and early April, ferries tend to be less frequent throughout the offseason, and many businesses may close. However, if you want to experience the islands minus all the tourist buzz, then this could be a great time to visit. You may also benefit from investing in a prepaid e-sim for longer stays or if you decide to move here!
How to travel – convenient modes of transport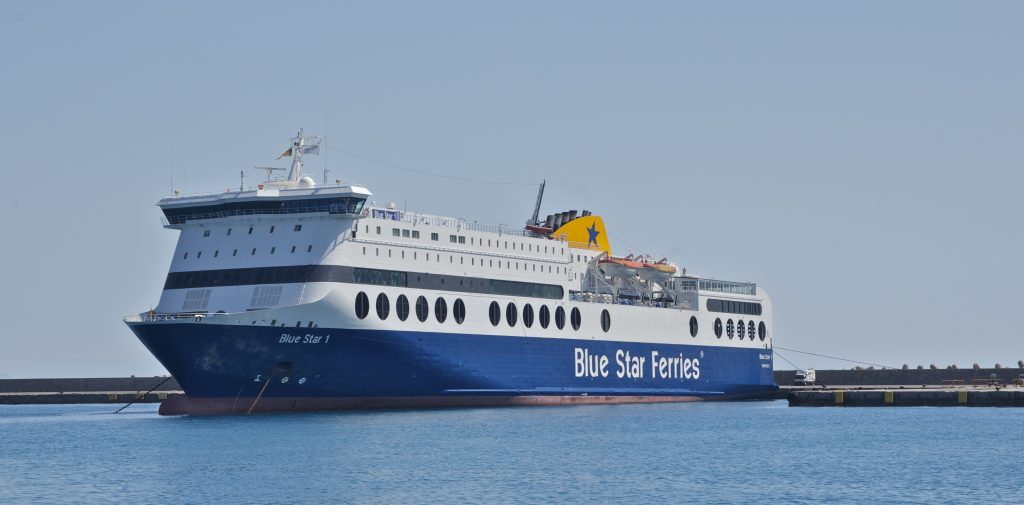 The easiest way to go island hopping in Greece is by ferry. There are ferry routes available between most islands and the mainland, so this will be your most convenient and reliable way to travel.
To save time and money, it is best to plan in advance which islands you would like to visit. This way, you can effectively plan your route and avoid disappointment if tickets are sold out.
The Ferryhopper website or app is a great way to purchase electronic tickets or check schedules.
Some islands also have international and regional airports, so if you'd rather save some time by hopping on a plane, this can also be a great option.
Popular routes – if you need some inspiration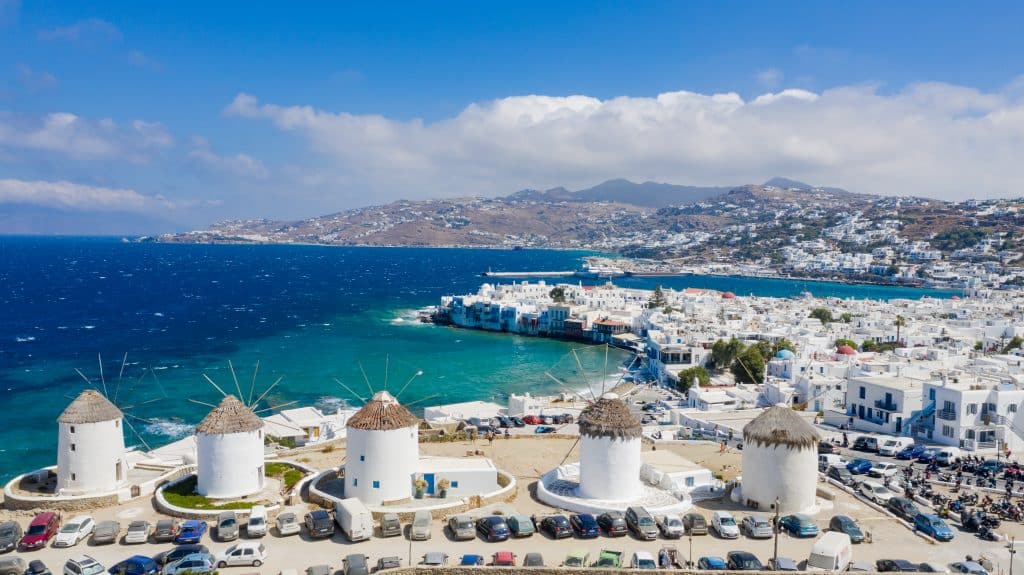 There are several popular routes taken by tourists when they are island hopping in Greece. So, if you still can't decide where to start, here are some popular trails:
Option one starts in Athens before travelling your longest distance to Crete. Then you'll slowly make your way back to Athens via Santorini and Mykonos.
Another popular route beginning in Athens takes you through some of the most popular Cycladic Islands. This trail starts in Athens before heading Santorini, Ios, Naxos, Paros, Mykonos, and back to Athens.
If historic Rhodes is on your bucket list, then start in Athens and travel to Symi before heading to Rhodes. From Rhodes, take the ferry to Amorgos, Naxos, Syros, and back to Athens.
Another great route through the Sporades starts and ends in Volos, taking in Skiathos, Skopelos, and Alonnisos en route.
However, there are plenty of routes you can choose from depending on which islands you most want to visit.
Accommodation – where to rest your head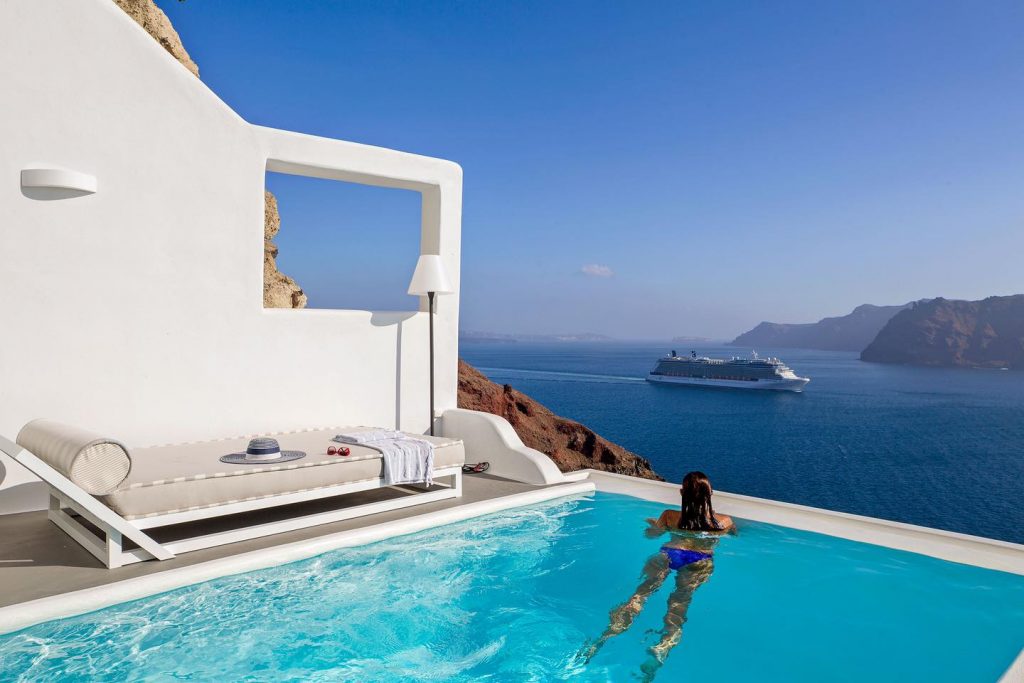 Many of Greece's islands are tourist hotspots, so you certainly won't be stuck when it comes to finding great places to stay.
Whether you'd prefer a hotel, Airbnb, or even a Greek villa, websites like Booking.com and Airbnb will have plenty of great options to choose from.
If you're taking a long ferry journey, it may be a good idea to book an overnight trip.
Many ferries have private rooms fitted with beds and ensuites, so you can enjoy a restful night's sleep while travelling. Then, once you arrive at your destination, you'll be ready to explore.