Golfing and Greece go hand in hand, and we are excited to share with you these ten best golf courses which are ideal for a golfing holiday.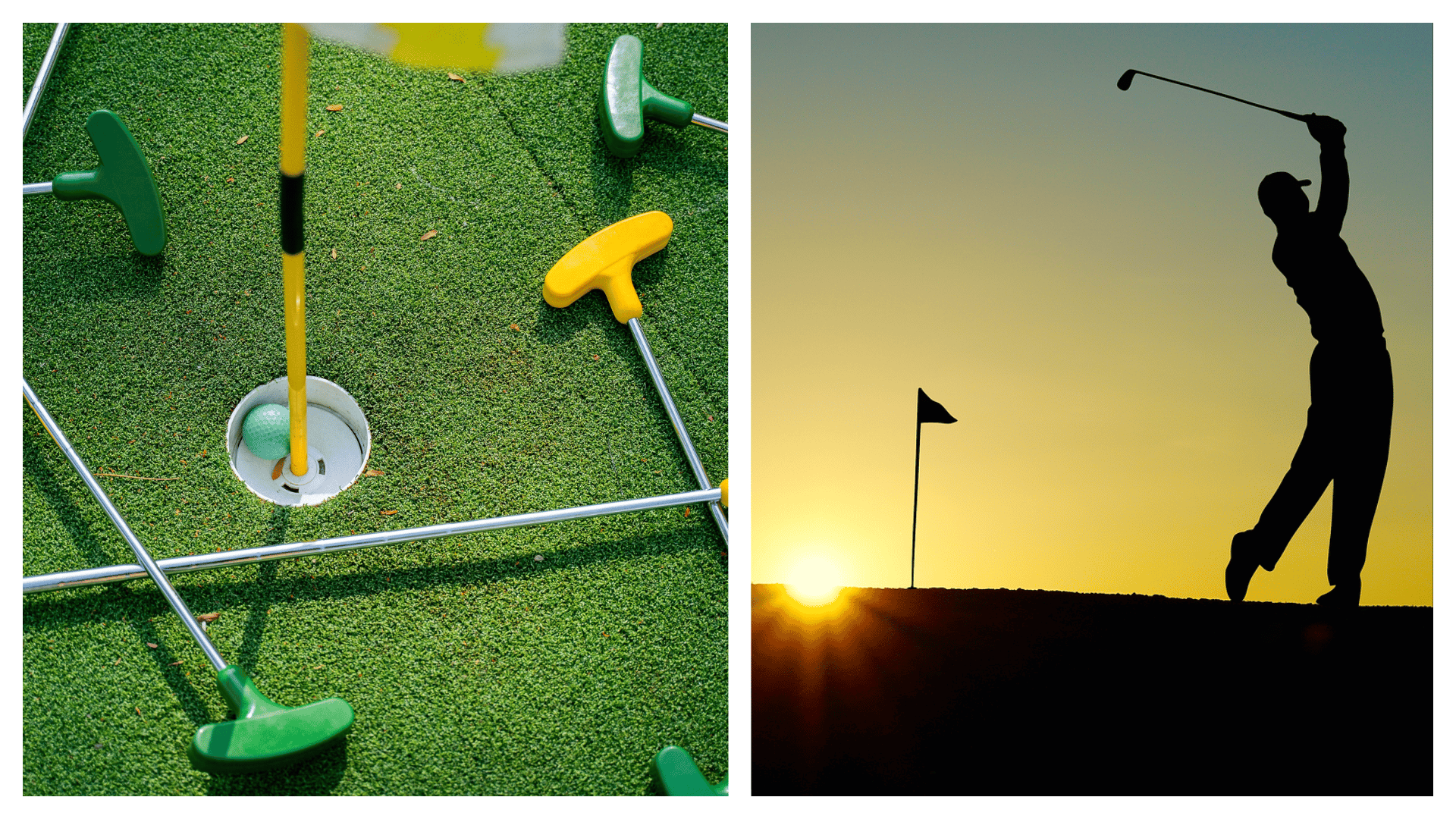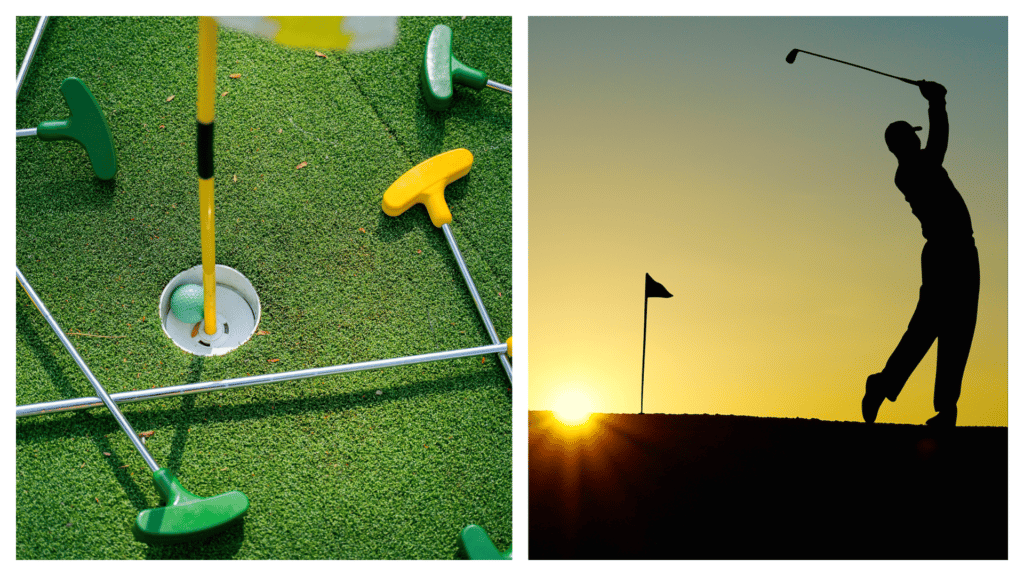 With an excellent climate, laid-back culture and glorious weather, Greece is undoubtedly a perfect location for a holiday weekend. And if you're looking for a golfing holiday, we've got you sorted.
Unfortunately, there might not be many golf courses around the country. Still, the ones you will find will have fabulous layouts, high-quality facilities and stunning landscapes, all of which make Greek golf courses appealing to international golf enthusiasts.
If you are yet to tick Greece off your list for a golfing getaway, we have some excellent golf courses that inspire your next trip. So, look at the ten best golf courses in Greece you need to experience.
10. Kilada Country Golf Club – not a resort, but a home for golfers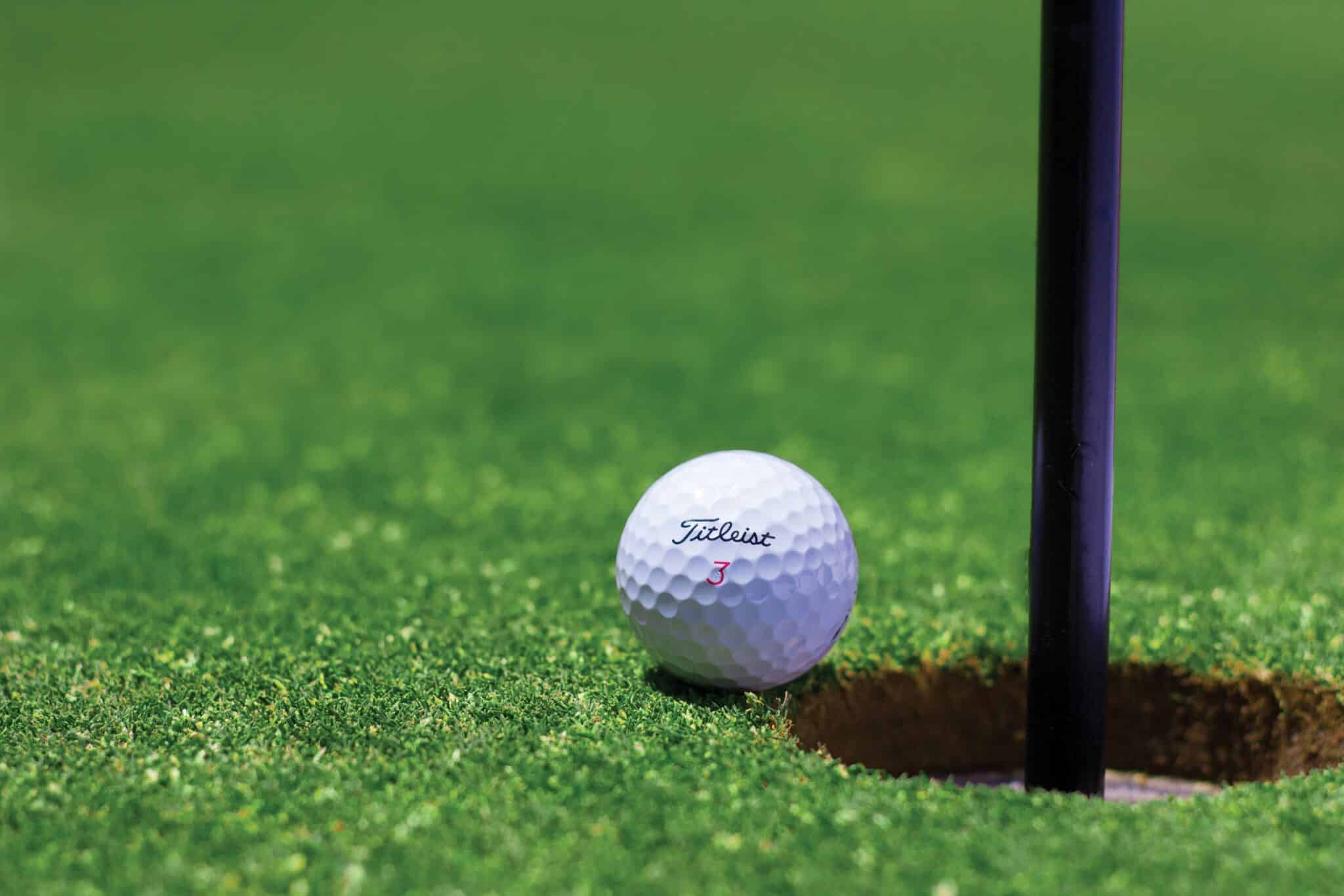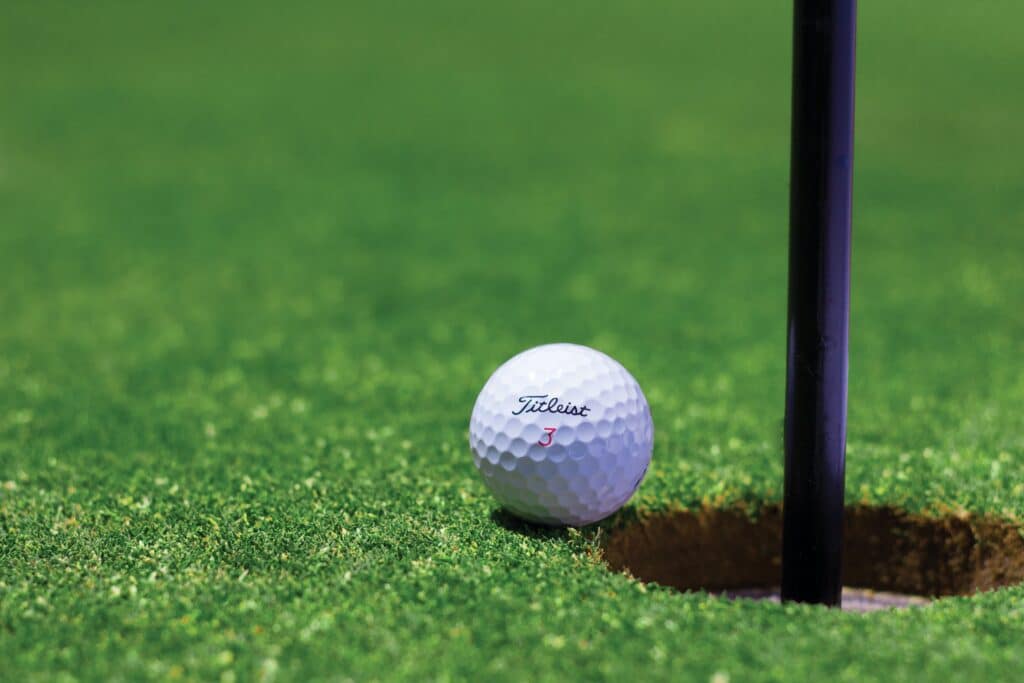 This 18-hole Par 72 designer course is the only one of its kind in the Eastern Mediterranean, and here you can enjoy the year-round climate in a homely environment.
Although yet to be completed, this new development opens in 2023 and its signature golfing opportunities are set to be some of the best in the country.
Address: Epar. Od. Kranidiou – Kiladas, Kilada 213 00, Greece
9. The Hills Course, Costa Navarino – one of the newest golf resorts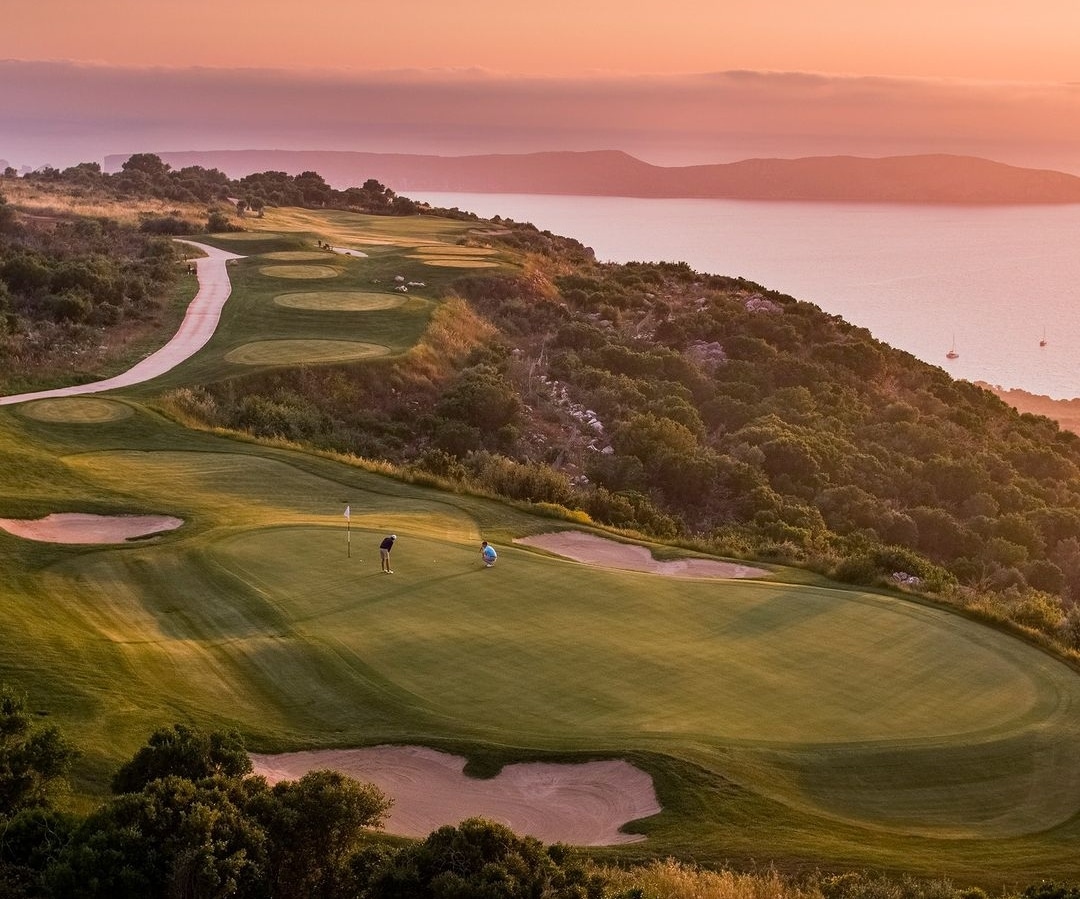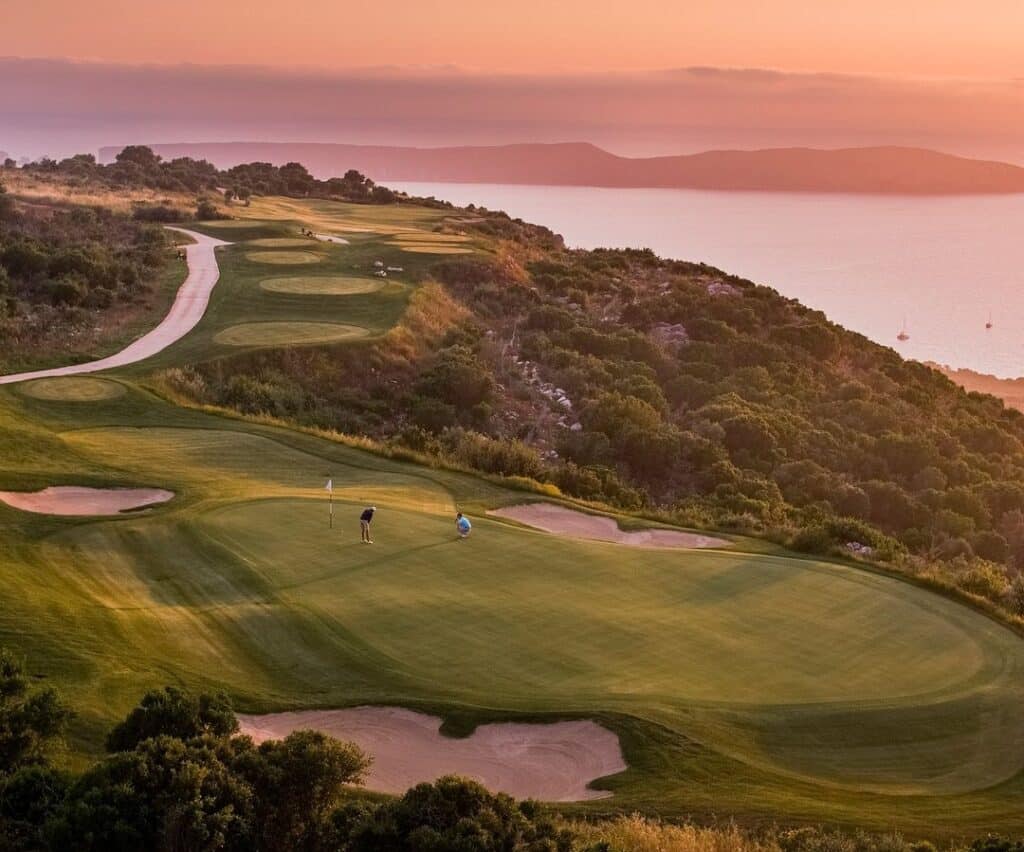 Navarino Hills is one of Greece's newest golfing developments and one that you must see. Here, two new 18-hole golf courses have been carefully designed to be a year-round integrated resort.
The courses are set above the coastline and offer incredible panoramic views.
Address: EO Pilou Kalamatas, Pilos 240 01, Greece
8. The Bay Course, Costa Navarino – a world-class course near Kalamata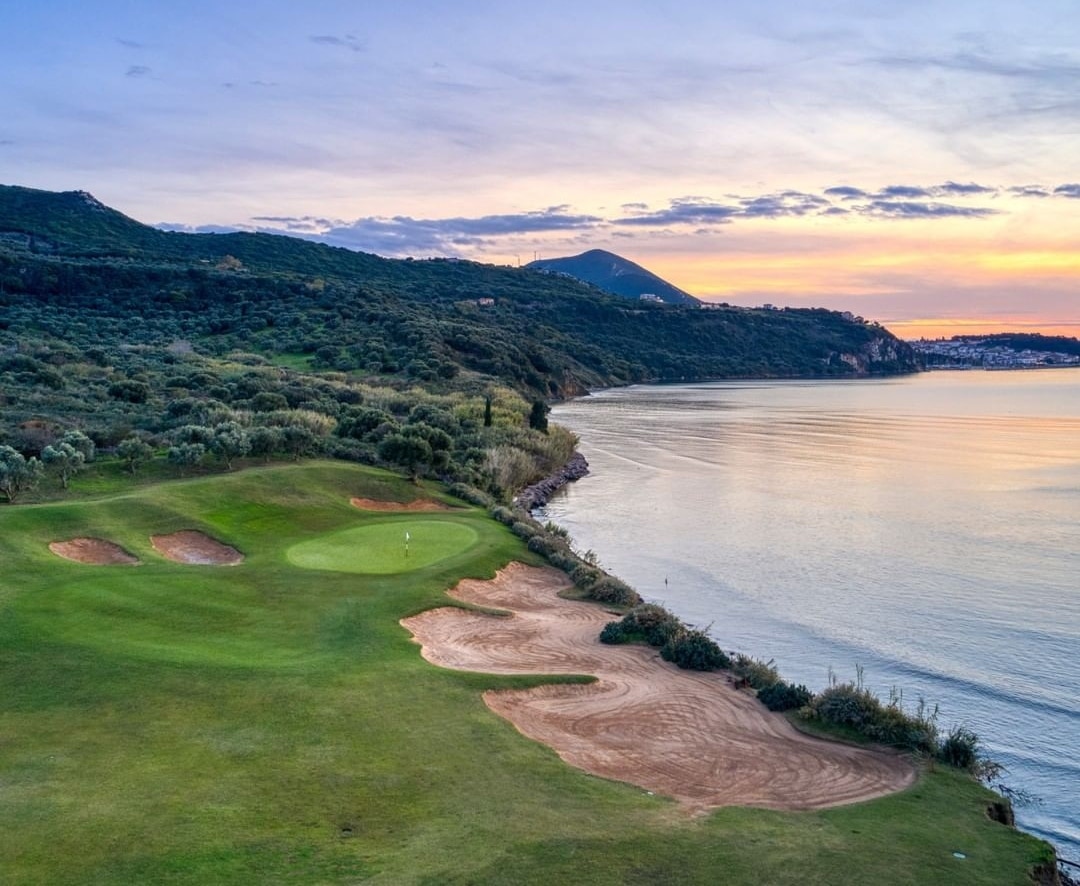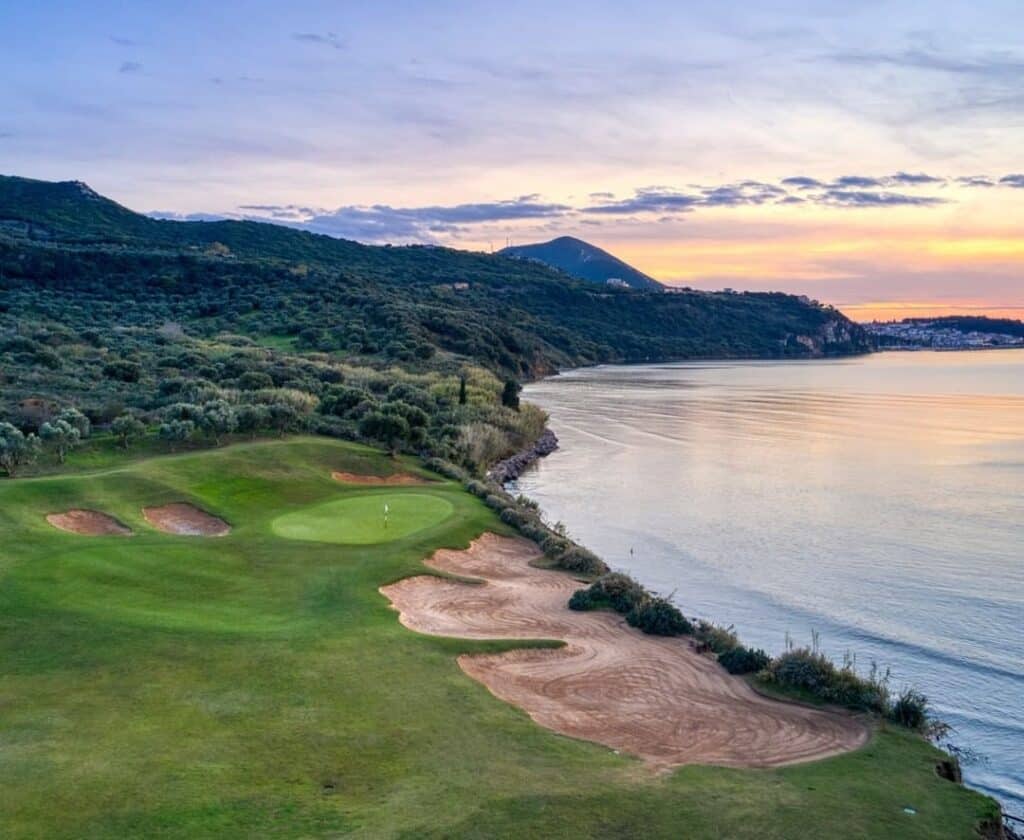 The Bay Course, which lies just a few minutes from The Hills Course, offers all golfing levels the chance to take on a challenge.
Designed by Robert Trent Jones II, this world-class golf course has two holes alongside the bay of Navarino and a different set of tests for all golf enthusiasts.
Address: Navarino Dunes, Costa Navarino, Costa Navarino 240 01, Greece
7. Porto Carras Golf Club – for excellent golf any time of the year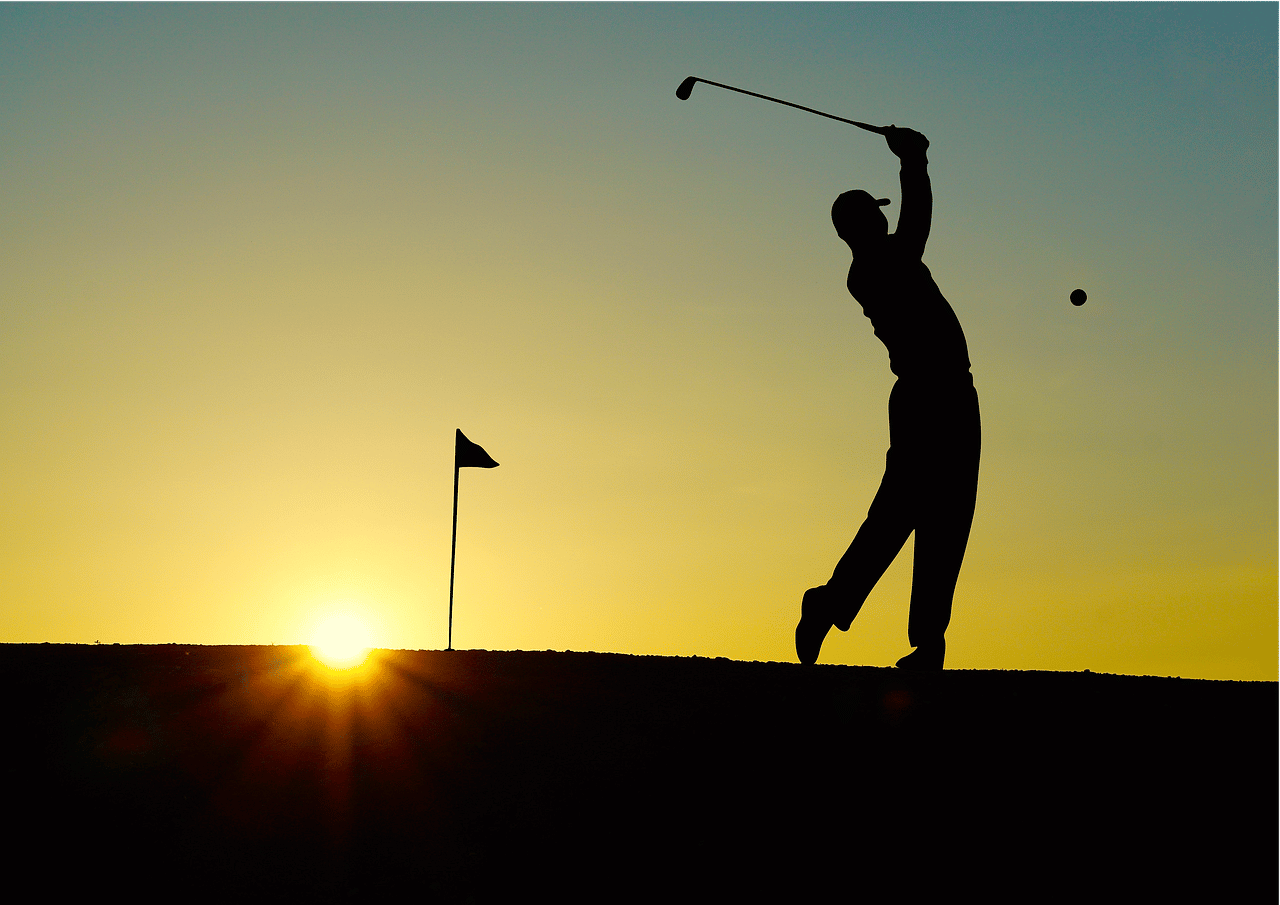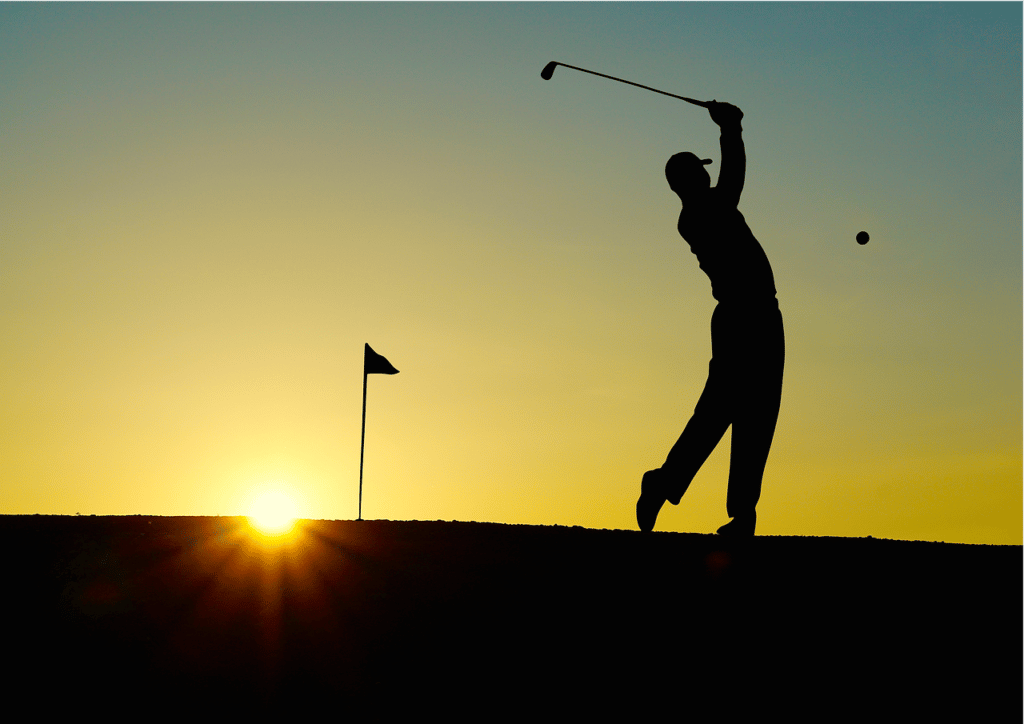 Situated in the northeast of Greece near Halkidiki, this 18-hole golf course, open all year round, is the place to set yourself a challenge, regardless of your skill level.
Since the region has mild winters and hot summers, this is a favourite for many who want to experience some excellent golfing opportunities in Greece.
Address: Neos Marmaras 630 81, Greece
6. Afandou Golf Course – play alongside the ocean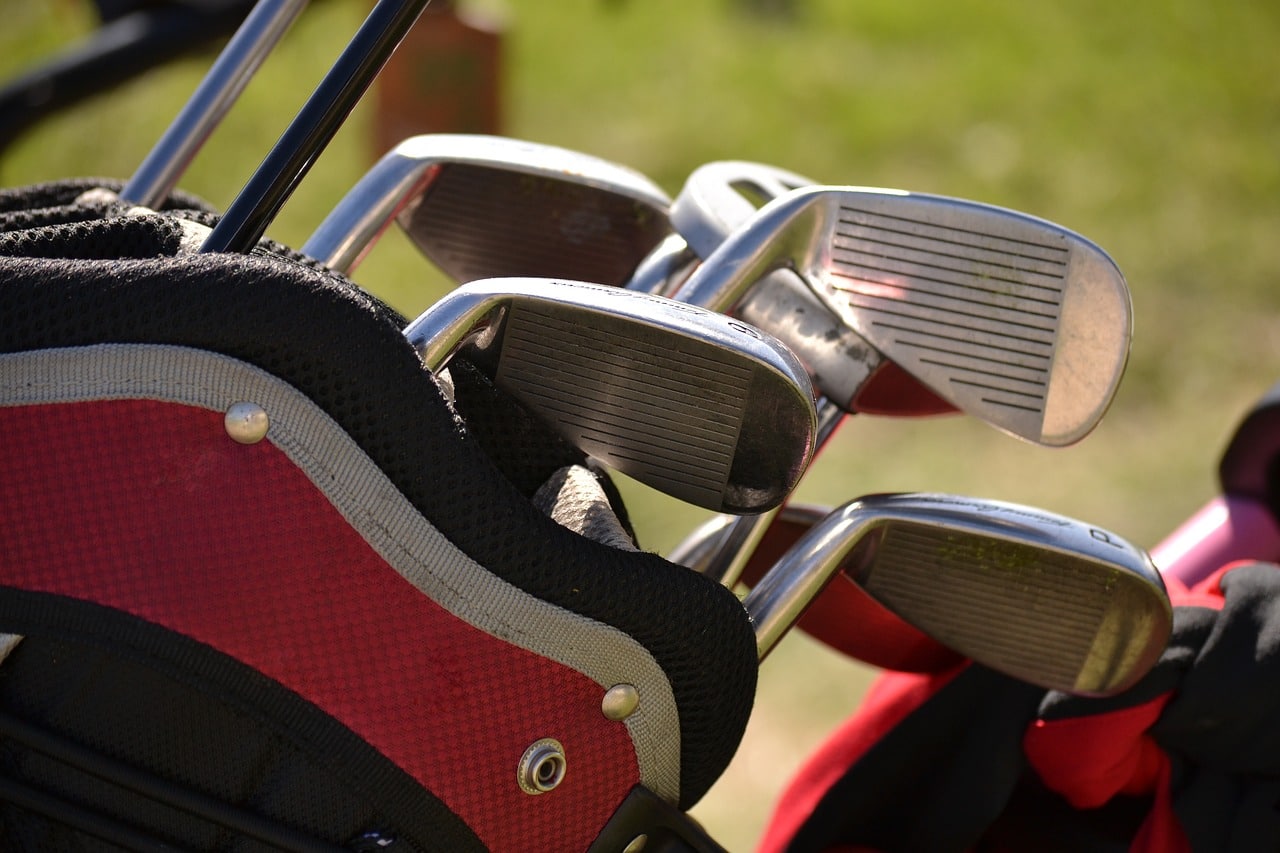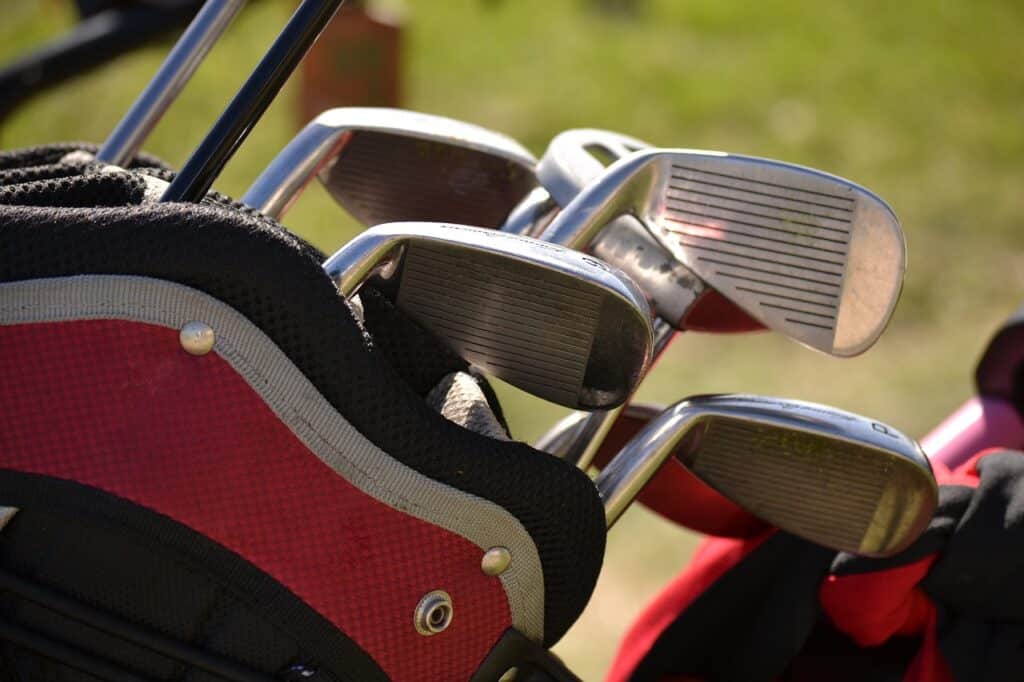 If you fancy the wind blowing through your hair as you take in stunning views, then you must see Afandou Golf Course in Rhodes.
This oceanside 18-hole golf course, carefully designed by Donald Harradine, offers an experience like no other, and it's just a 20-minute drive from the city of Rhodes.
Address: Afantou 851 03, Greece
5. The Dunes Course, Costa Navarino – one of the best golf courses in Greece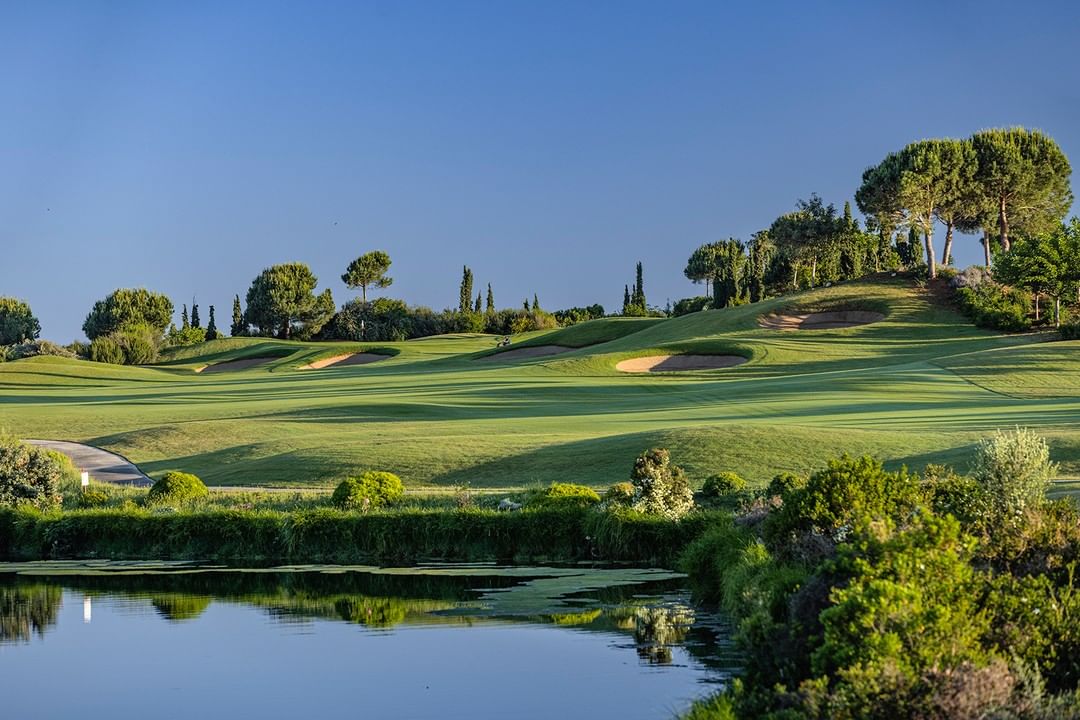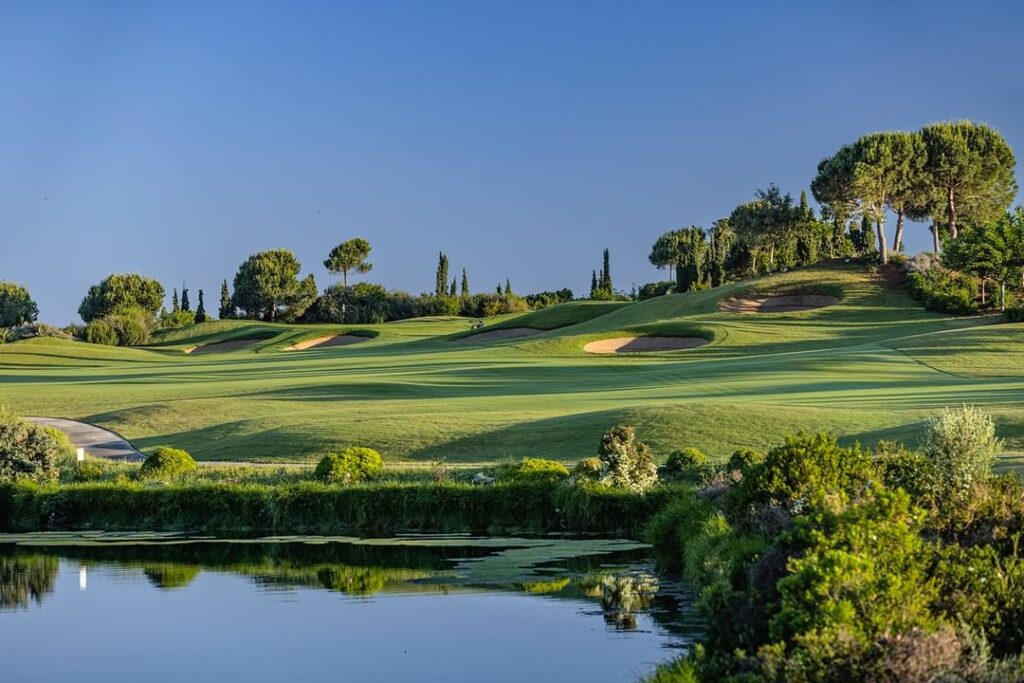 Designed by a US Masters champion, this exceptional 18-hole championship golf course is one of the most popular in the country.
It is within easy reach of Kalamata while being nestled along the coast among the dunes and provides an excellent challenge for any golfer, making it a firm favourite for all.
Address: Navarino Dunes, Costa Navarino, 240 01, Greece
4. Porto Elounda Golf & Spa Resort – one of the best choices for golf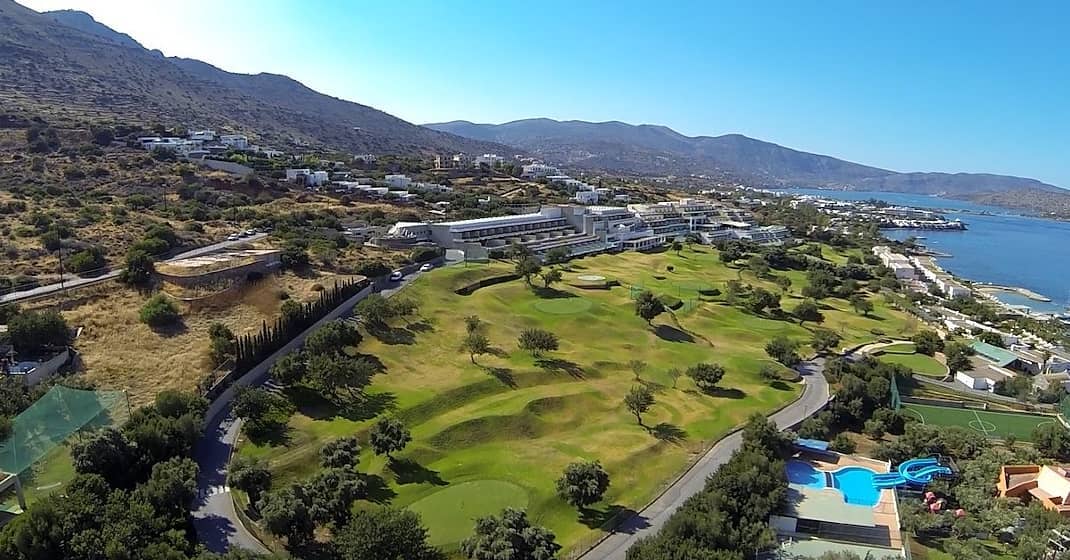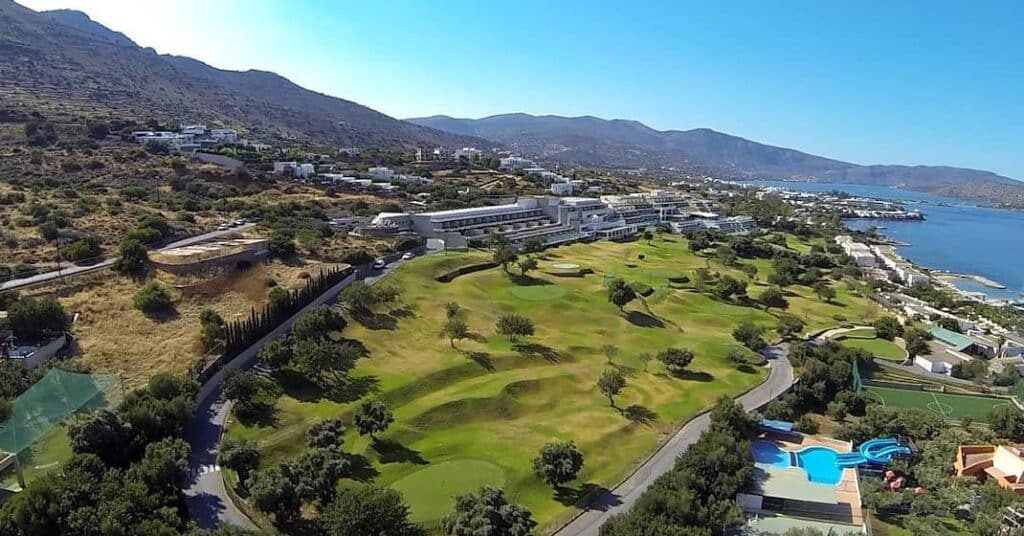 If you fancy a five-star golf and spa experience, then Porto Elounda Golf Resort should be on your list.
Located on the island of Crete, this hotel boasts a 9-hole Par three golf course – one of the longest of its kind on the continent. Moreover, the views of the bluest waters are breathtaking from here.
Address: Elounda 720 53, Greece
3. Glyfada Golf Club Athens – an iconic Greek golf course in the capital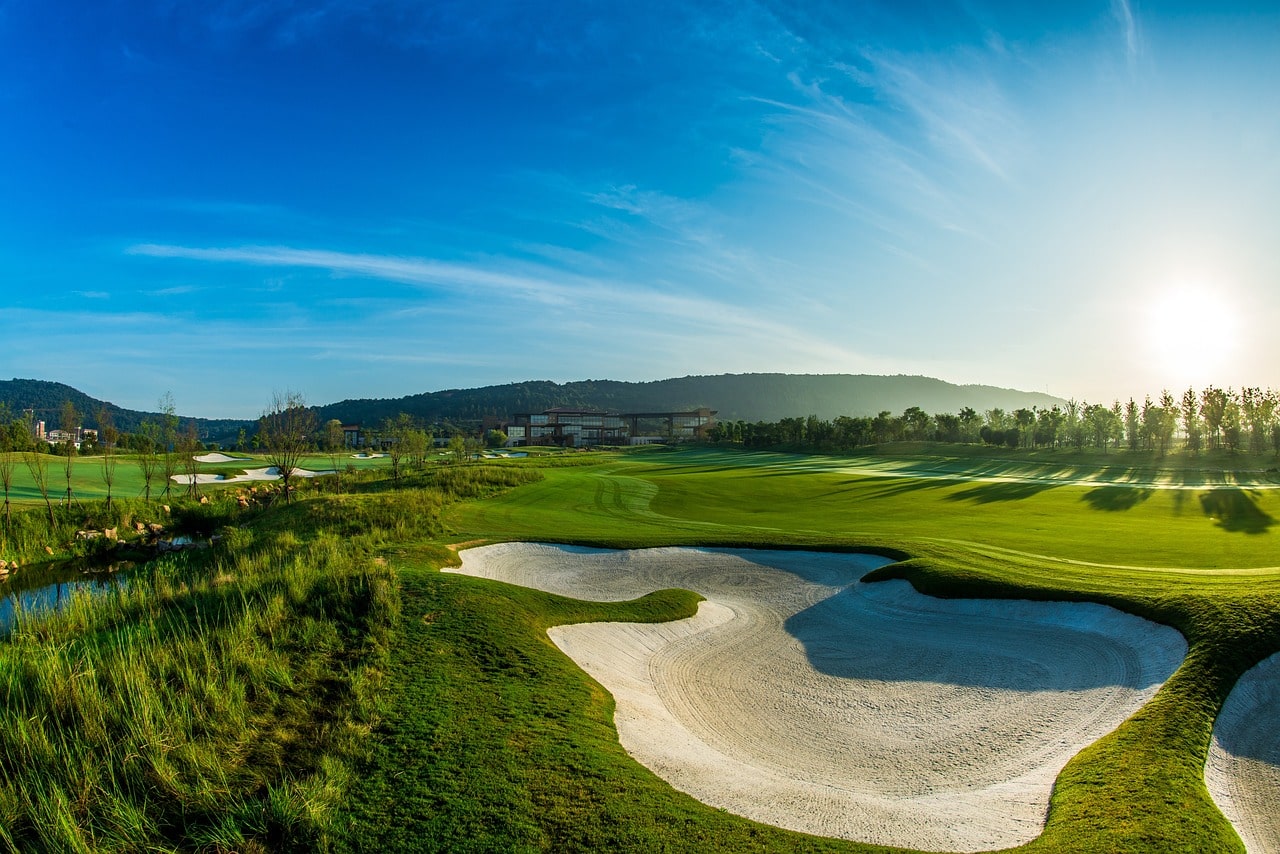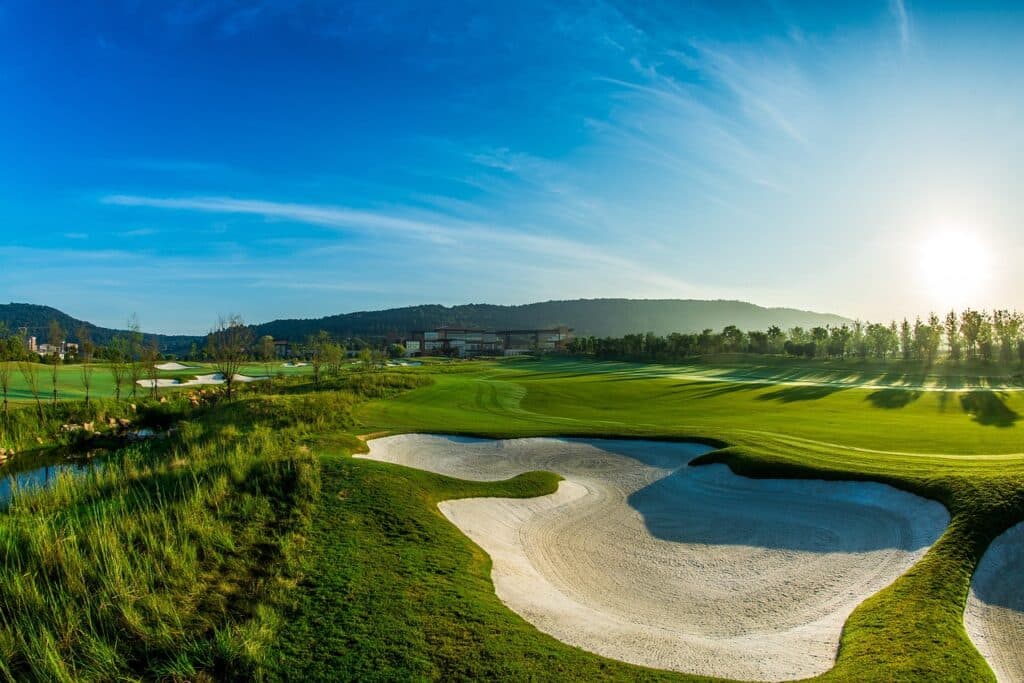 One of the best golf courses in Greece is Glyfada Golf Club, which is the only golf course in Athens and is a favourite of many golfers visiting Greece, for the quality of the 18-hole course, as well as the accessibility.
This is a treat for any golfing enthusiast featuring gorgeous views of the sea and mountains.
Address: Kon/nou Karamanli, Glifada 166 10, Greece
2. Crete Golf Club – Crete's only golf course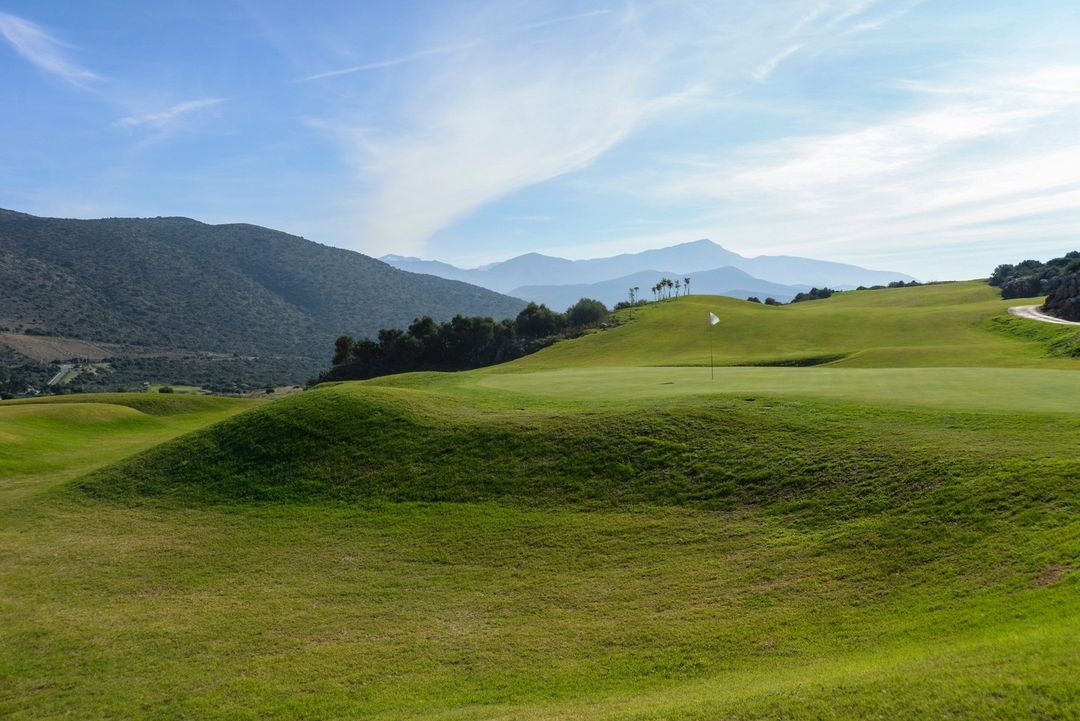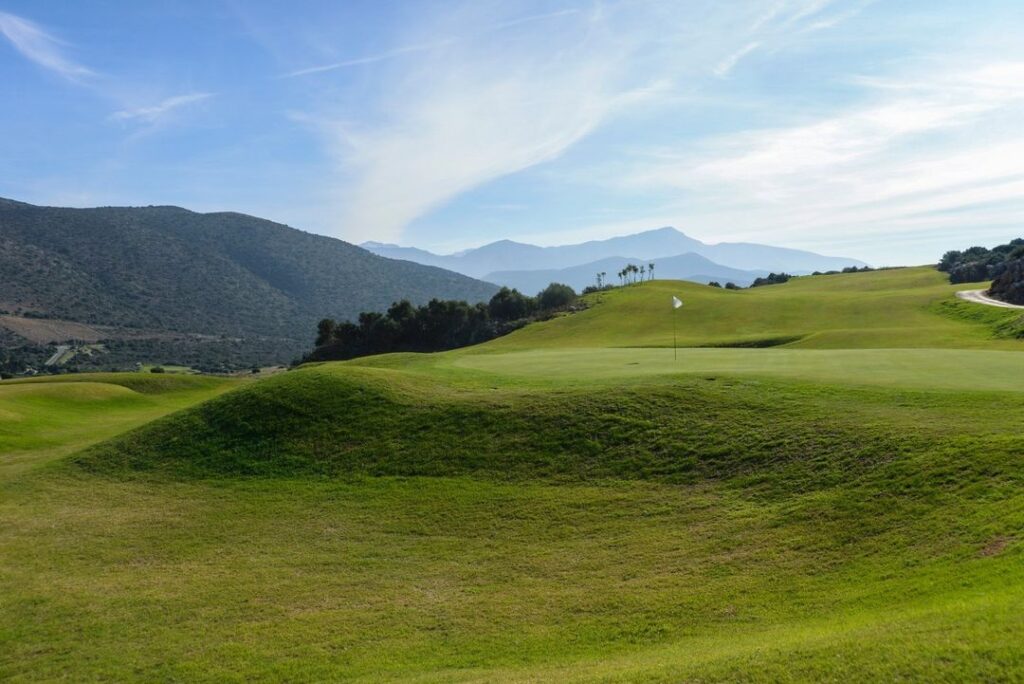 Crete Golf Club is a prestigious golf course on the island of Crete, the largest of all the Greek islands and one with a culture of its own.
Here golfers can enjoy this 18-hole golf course, which has a mountain backdrop and fantastic green fairways, which are there to be enjoyed all year long.
Address: Roussos Lakkos, Chersonisos 700 14, Greece
1. Corfu Golf Club – for a scenic golfing experience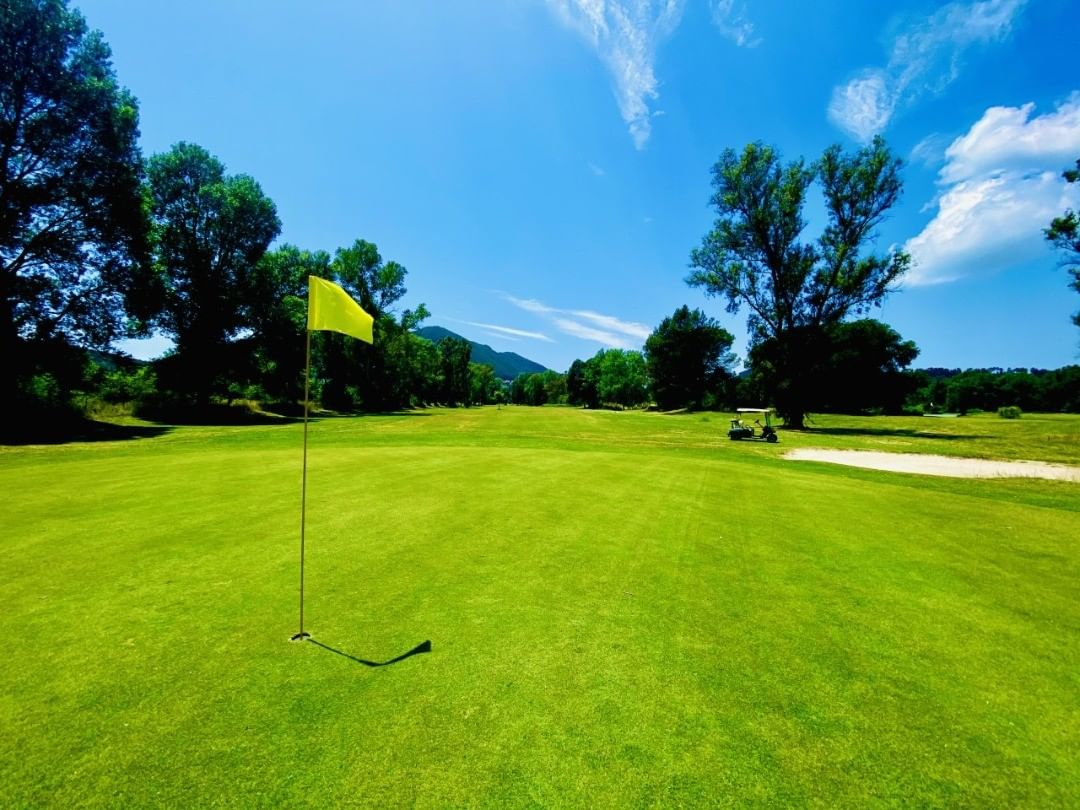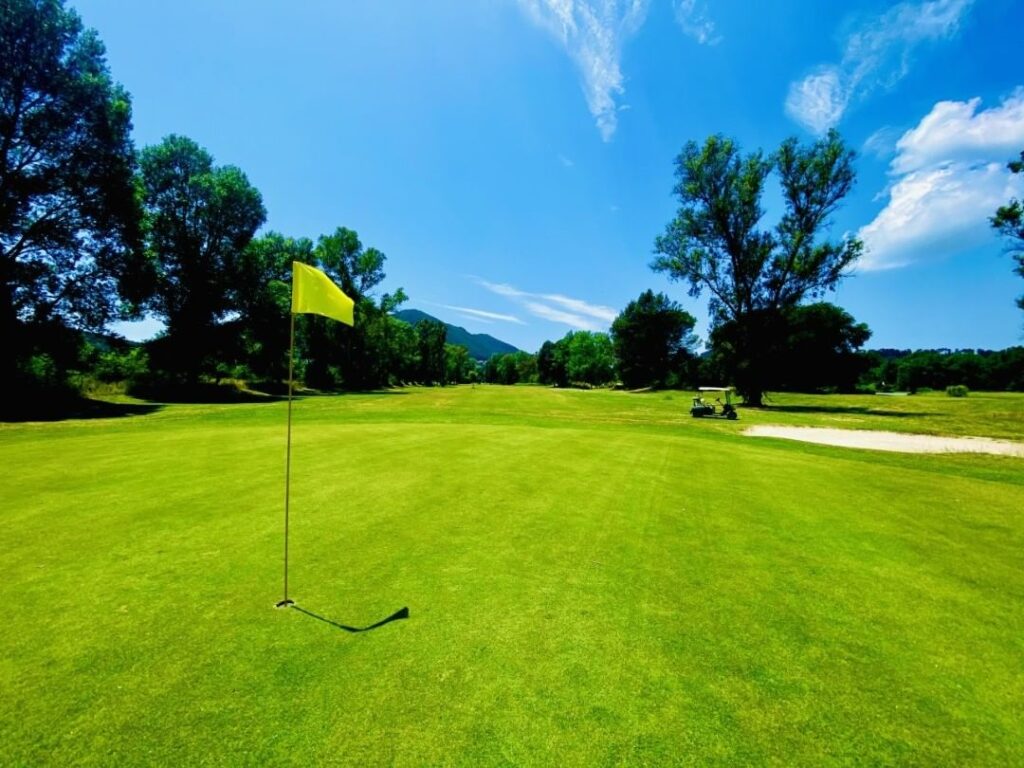 Corfu is one of the top holiday destinations in Greece, but did you know that it is home to one of the best golf courses in Greece too?
This 18-hole championship golf course is arguably one of the most picturesque courses, which includes several lakes and is ideal for all golfing levels year-round.
Address: Ropa Valley, Ermones 491 00, Greece
Notable mentions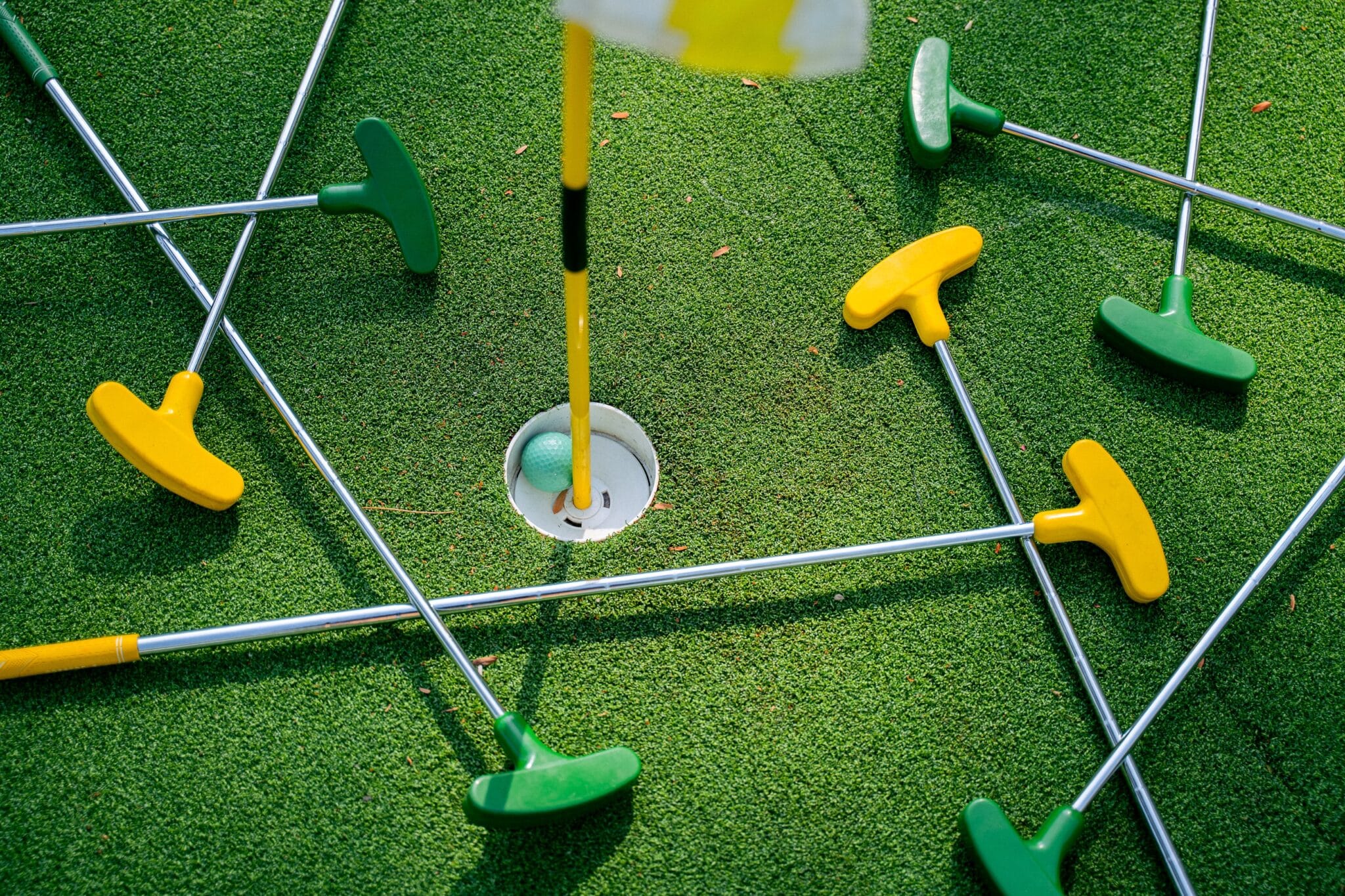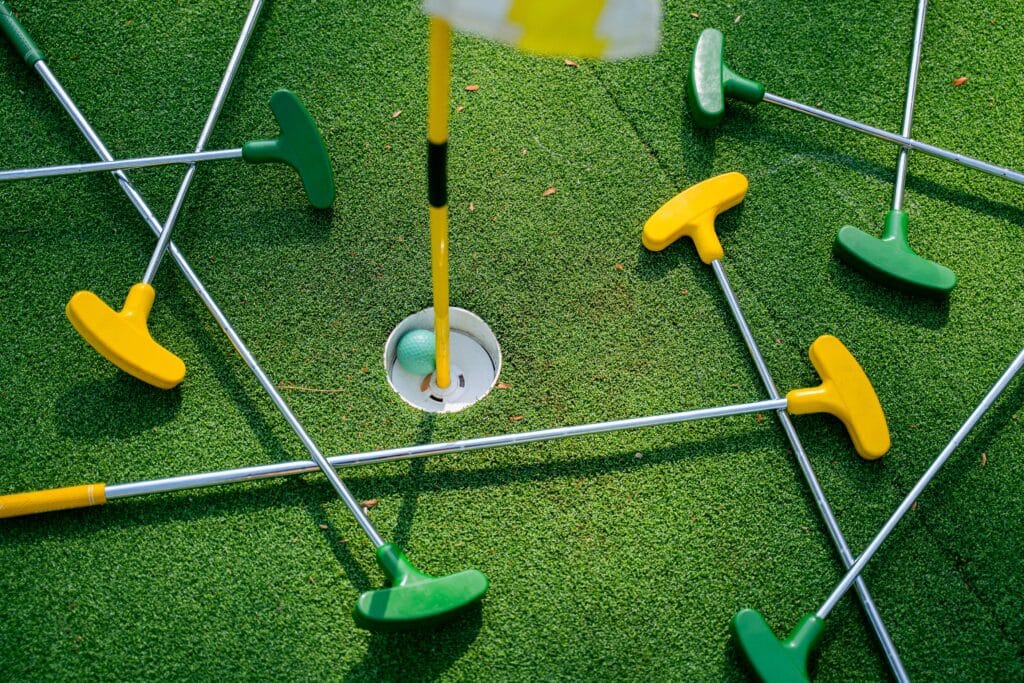 Fantasy Mini Golf: If you want a break from championship courses and fancy some family fun, then this is one of the best places for themed mini golf on Zakynthos Island and is well worth visiting.
Santorini Mini Golf: This fun set of mini golf courses ranges from easy to difficult. It is a fantastic activity when visiting the island, a perfect place for all ages to practice for the extensive golf courses.
Alaloum Mini Golf Agia Marina: This is an excellent place for all ages to try out some fun mini golf. On top of this, there is also a wealth of other entertainment types on offer.
FAQs about golf courses in Greece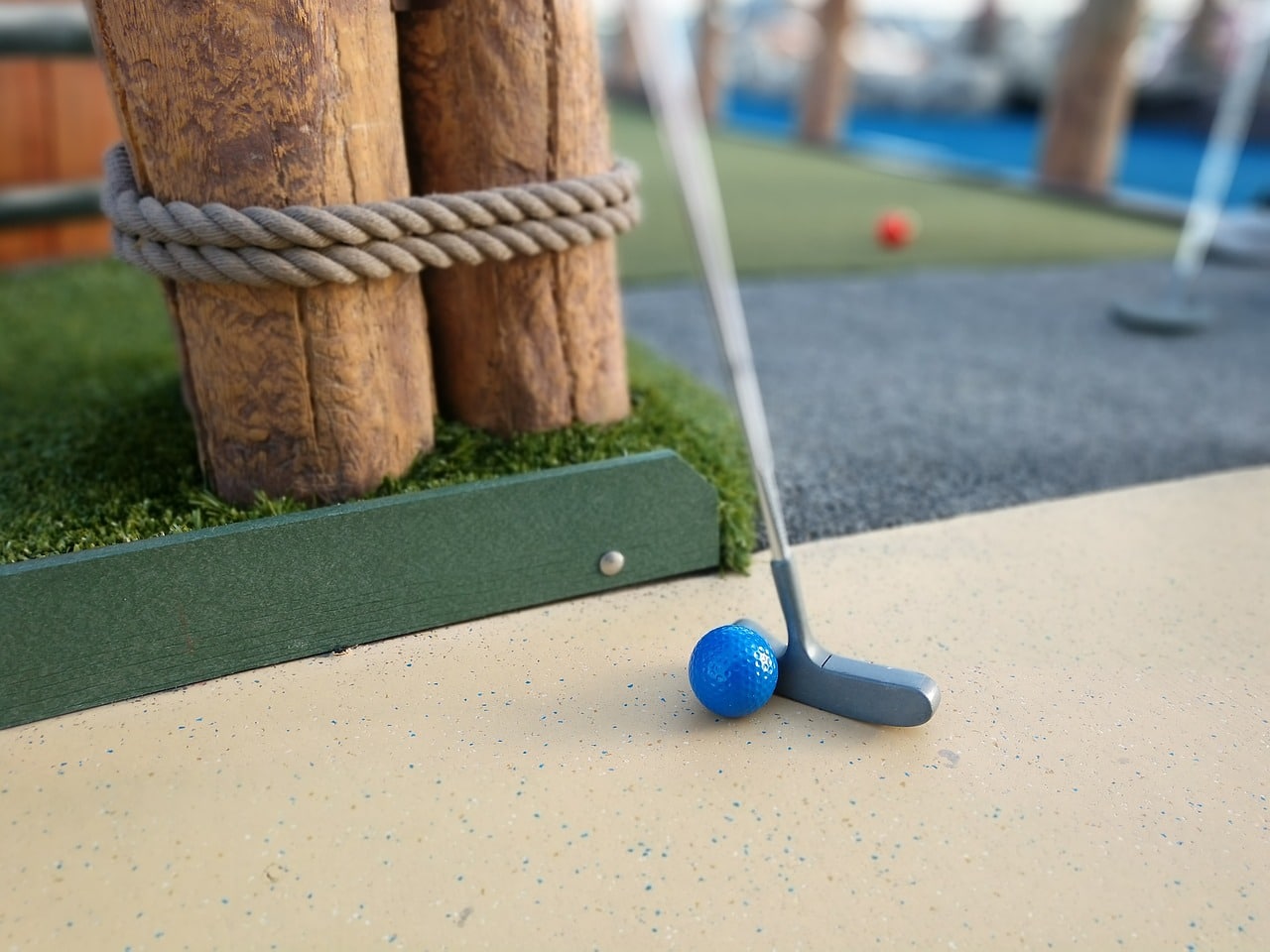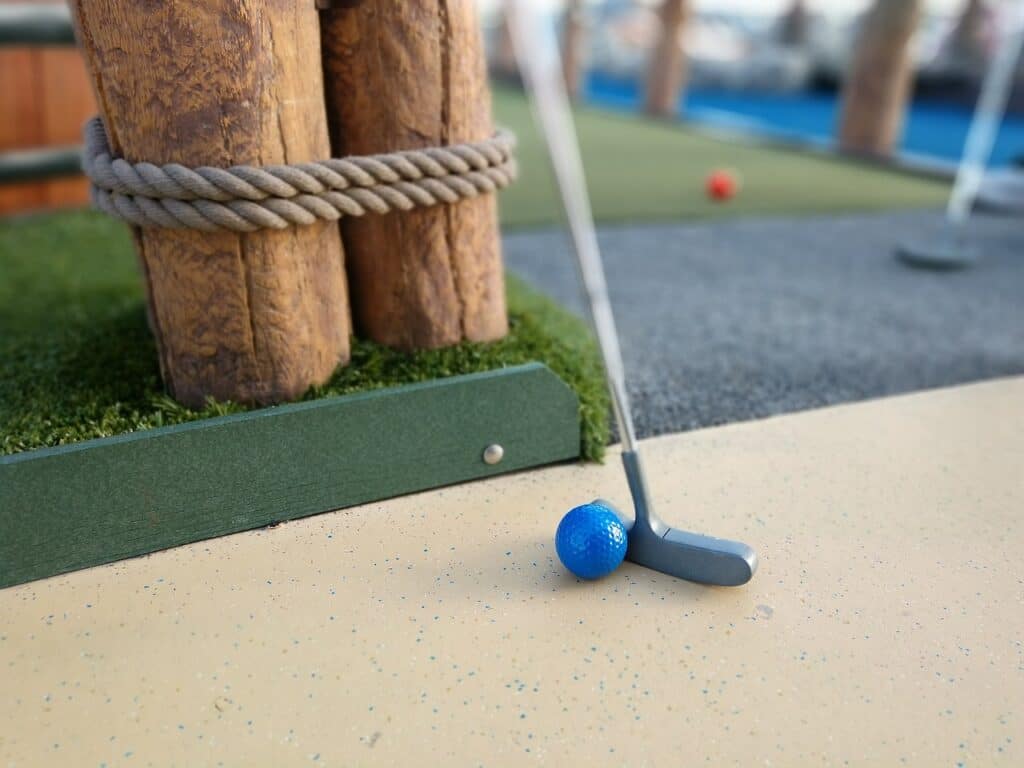 Where do you fly into Costa Navarino?
The most accessible airport to fly into is Kalamata, just one hour from Costa Navarino.
How many golf courses are there in Greece?
There are seven main golf courses in Greece, but there a few lesser-known courses too.
How many golf courses are there in Athens?
Athens is home to one golf course, which is Glyfada Golf Club.
If you are a budding golfer or a keen golfing enthusiast, there is a challenge waiting for you in beautiful Greece, so make sure to add these best golf courses in Greece to your list for your next golfing excursion.
Legal Disclaimer
We cover articles relating to many activities. Some of our articles showcase gaming and gambling as activities. While we do not take money for bets or own any gambling venues, we feel it is important that our readers know the risks of such venues or sites that we may mention in our articles. Gambling involves risk. Please only gamble with funds that you can comfortably afford to lose. See our legal disclaimer for more info.