With the original Oktoberfest event in Munich cancelled for the second year in a row due to the COVID-19 pandemic, here are ten unmissable events elsewhere around the world.
Originating in the Bavarian city of Munich, Oktoberfest is the largest 'Volksfest' in the world. Here are ten unmissable events across the globe for Oktoberfest 2021.
Known locally as d'Wiesn, the first Oktoberfest took place in Munich over 200 years ago, in 1810. Since then, the celebration of beer and Bavarian culture has made its way around the world.
While the main event in Munich is cancelled for the second year in a row, you can still enjoy this famous German festival elsewhere.
So, here are ten unmissable events you need to check out for Oktoberfest 2021.
10. Winterthurer Oktoberfest-Stadl, Switzerland – 14 October-6 November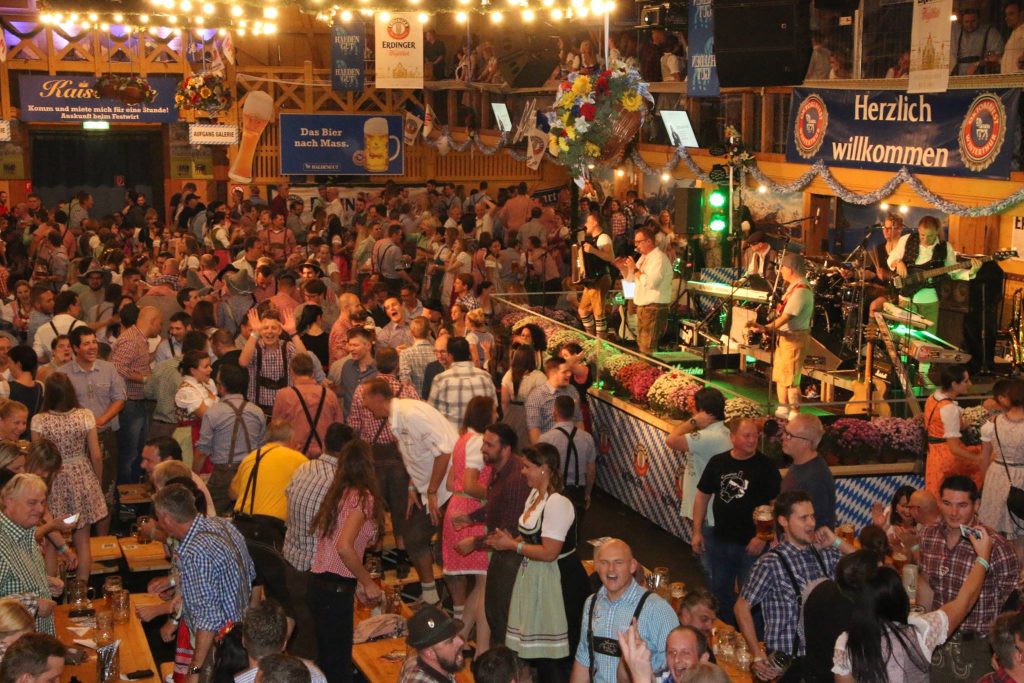 It is no surprise that the Germanic country of Switzerland hosts one of the best Oktoberfest events outside of Germany.
Winterthurer Oktoberfest-Stadl has an entertaining programme of events taking place from the second half of October. This is an event you won't want to miss.
More info: HERE
Address: Wildbachstrasse 16, 8400 Winterthur, Switzerland
9. Belfast Oktoberfest, Northern Ireland – 30 September-23 October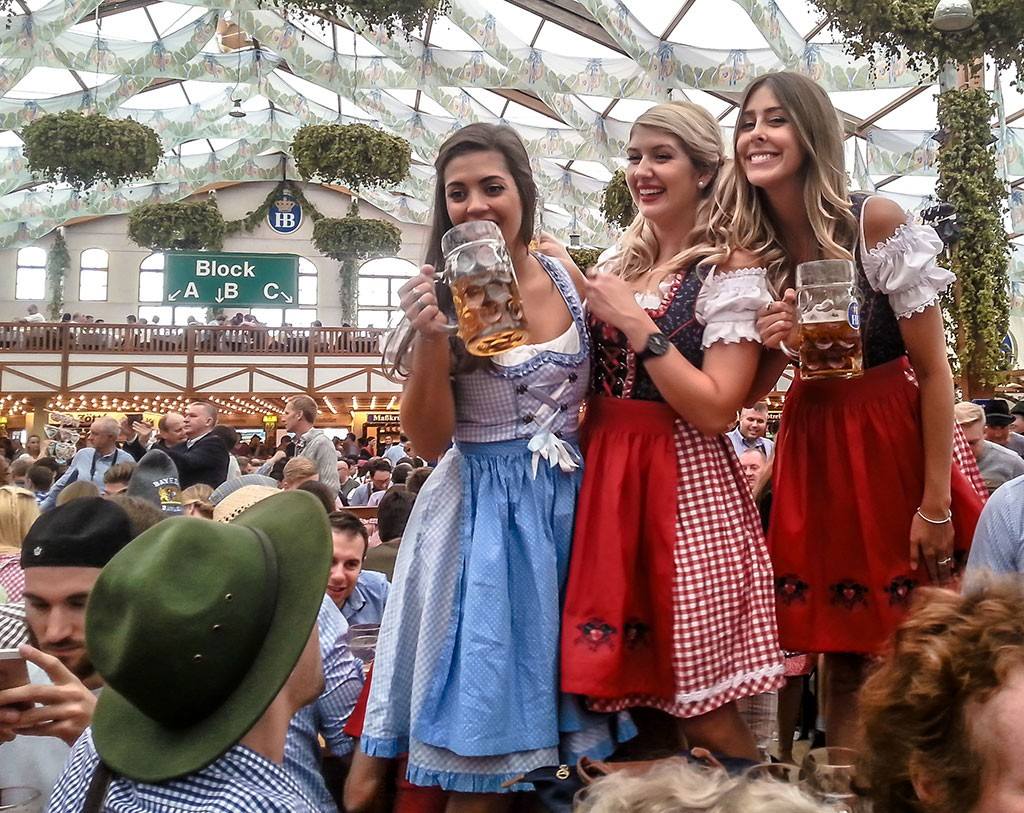 The Northern Irish capital is hosting one of the best festivals for Oktoberfest 2021.
With live music and specially-brewed Paulaner on tap, this is an event like none other in Belfast. Tickets are priced between £8.50 and £10, and free entry is granted to those wearing Lederhosen or Dirndl.
More info: HERE
Address: 1 Ulster St, Belfast BT1 3ES
8. Oktoberfest, Blumenau, Santa Caterina, Brazil – 6-24 October
Brazil's biggest Bavarian-themed festival can be found in Blumenau, Santa Caterina.
This fantastic festival spans 17 days, and revellers take to the city streets to celebrate all things Bavarian. Blumenau's events are considered the biggest beer events in the world behind Munich's festival.
More info: HERE
Address: R. Alberto Stein, 199 – Velha, Blumenau – SC, 89036-200, Brazil
7. Oktoberfest, Madrid, Spain – 2 October-7 November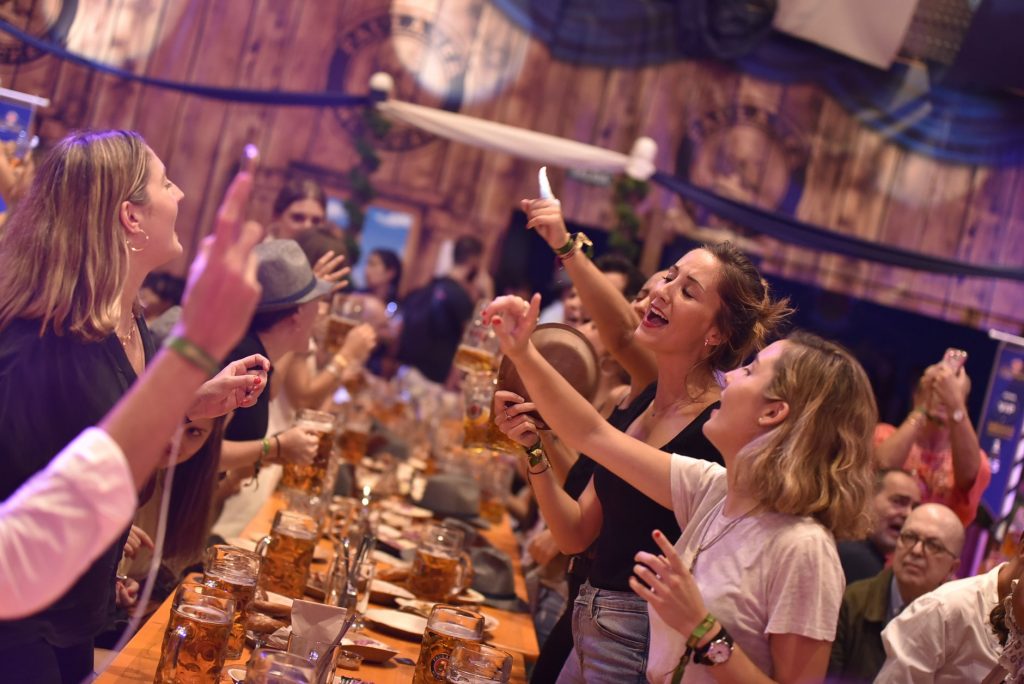 One of the biggest Oktoberfest events in Europe outside of Germany takes place annually in Madrid.
Individual tickets cost €20. However, you must book for at least a table of four. Tickets will get you a 1l jug of Paulaner, an assortment of sausages, German knuckle, puree, sauerkraut, pretzel, and German sauces.
More info: HERE
Address: Cta. de San Vicente, 44, 28008 Madrid, Spain
6. Edinburgh Oktoberfest, Scotland, UK – 20-24 October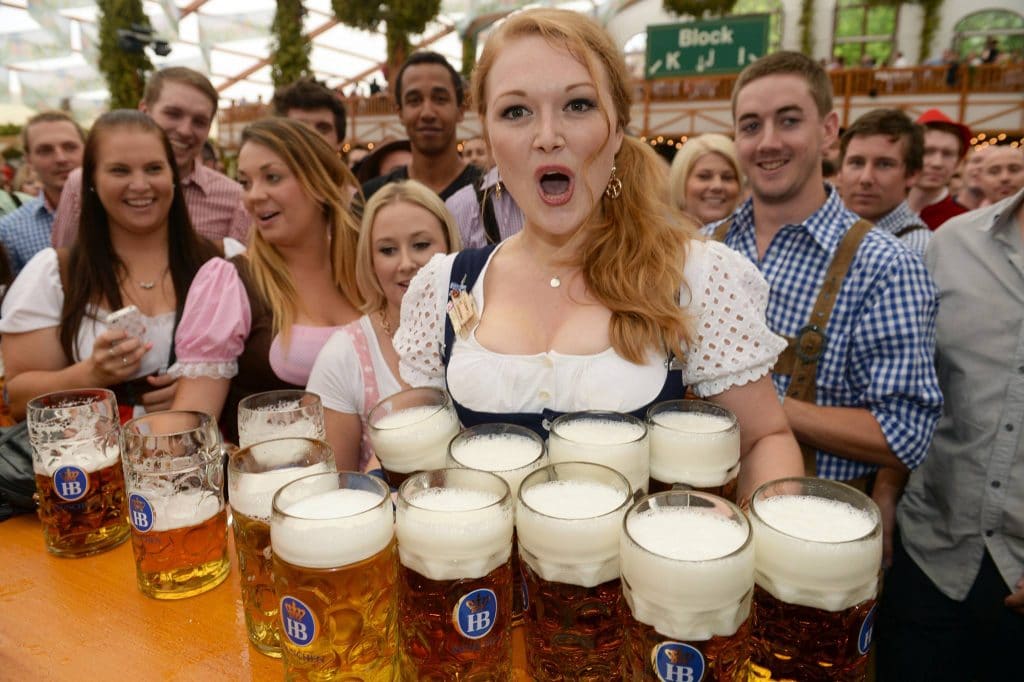 Located in the heart of the Scottish capital, you can find Edinburgh's Oktoberfest in Princes Street Gardens. An immersive weekend of Bavarian fun, food, and beer, there is plenty to keep you entertained.
General admission tickets are priced between free and £15, and Bavarian package tickets cost between £15 and £25.
However, if you want to go the extra mile, Oktoberfest package tickets will cost between £40 and £50, and VIP packages cost from £55 to £65.
More info: HERE
Address: Princes St, Edinburgh EH2 2HG
5. Oktoberfest at the Hangar, Wolverhampton, UK – 15-16 October
If you're looking to make the most of Oktoberfest 2021, head to The Hangar in Wolverhampton.
Come October, this fantastic venue transforms into a traditional German beer hall. Strictly over 18s only, tickets are priced at £16.50 for general admission or £44 for VIP access.
More info: HERE
Address: Pearson St, Wolverhampton WV2 4HP
4. Manchester Oktoberfest, UK – 8-17 October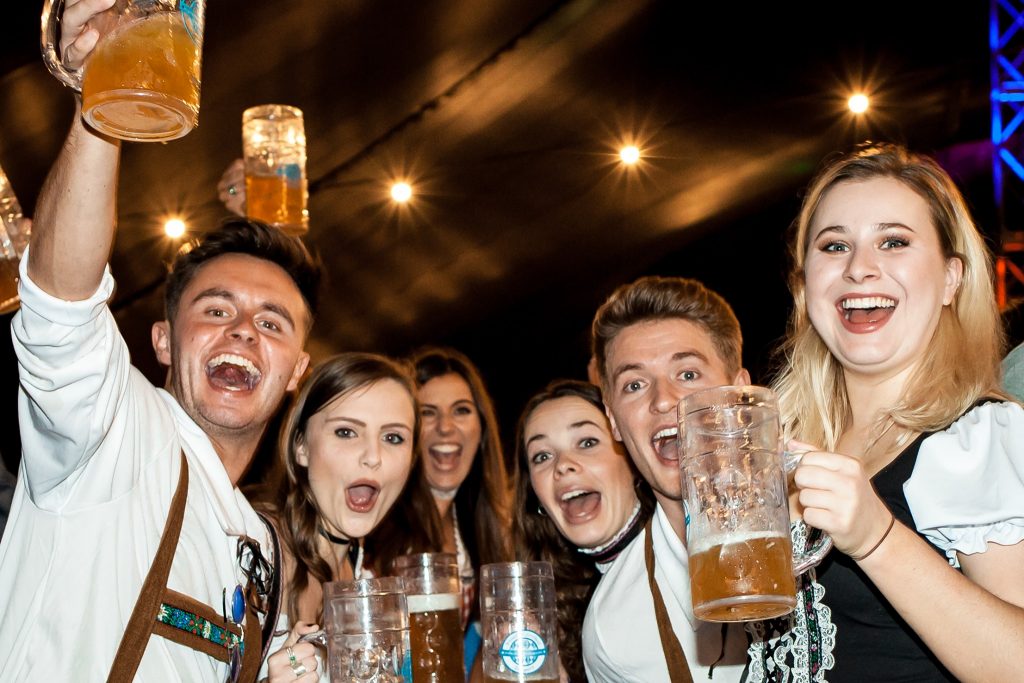 Located on Manchester's First Street, this northeast city is one of the best places to celebrate the traditions of Bavaria in the UK.
With live music and a massive beer tent seating up to 2000 people, spend the day immersing yourself in Bavarian culture. And if you're brave enough, dress up in traditional German attire.
More info: HERE
Address: First St, Innside M15 4RP
3. Kitchener-Waterloo Oktoberfest, Ontario, Canada – 24 September to 11 October
Canadians sure know how to celebrate, making Kitchener-Waterloo Oktoberfest in Ontario one of the best in the world.
Inspired by the traditional Bavarian festival, raise your steins, enjoy traditional food, and take to the dancefloor.
More info: HERE
Address: 2 King St W, Kitchener, ON N2H 2G8, Canada
2. London Oktoberfest, UK – 28-31 October and 4-6, 11-13 November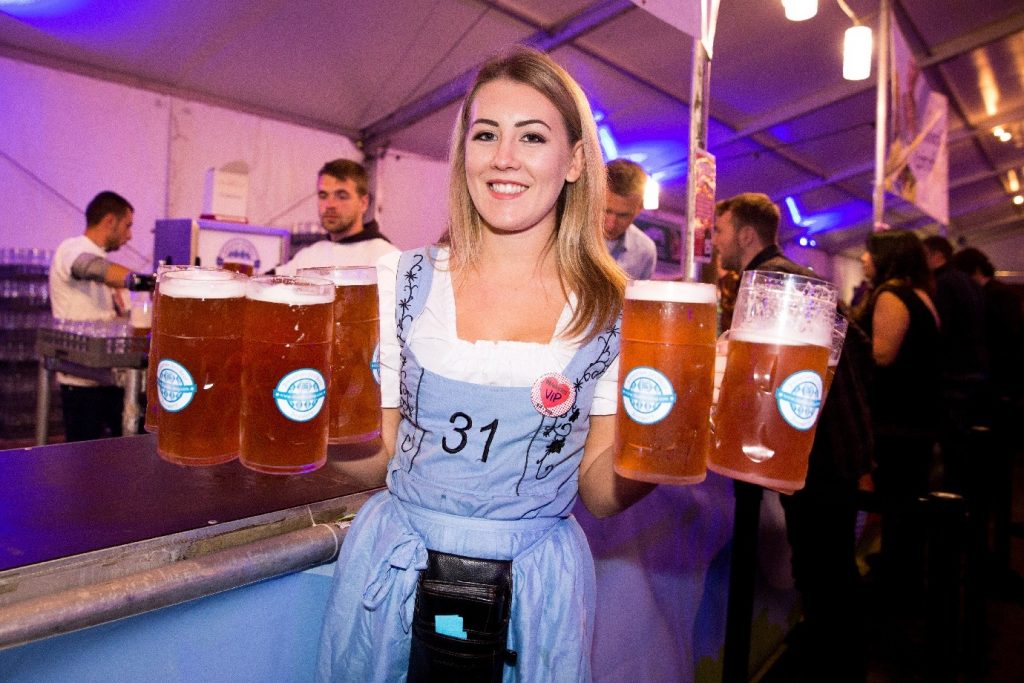 For a spooky twist on this traditional German festival, check out London's Halloween Oktoberfest.
Giant tents, live music, traditional dress, steins of beer, and bratwursts abound at this London-based event. The biggest of its kind in the UK, this festival is a must.
More info: HERE
Address: Mattock Ln, London W5 5EQ
1. Oktoberfest, Leavenworth, WA – 1-3, 8-10, 15-17 October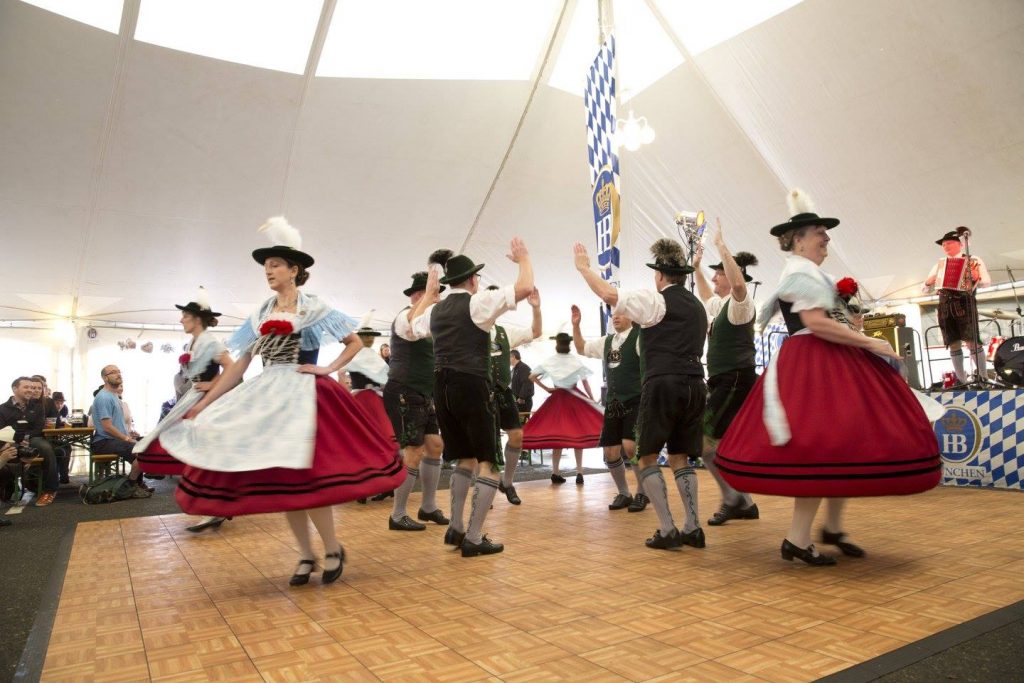 You can find one of the best events celebrating Oktoberfest 2021 worldwide in Leavenworth, Washington, USA.
This fantastic event, organised by Projekt Bayern, has been revised for 2021 to create a huge street festival. Admission is free, and you can explore hundreds of stalls from unique local vendors, artists, and crafters.
More info: HERE
Address: 1001 Front St, Leavenworth, WA 98826, United States