Europe is home to some of the most stunning streets in the world. Let's take a look at the 15 most beautiful streets in Europe deserving of praise.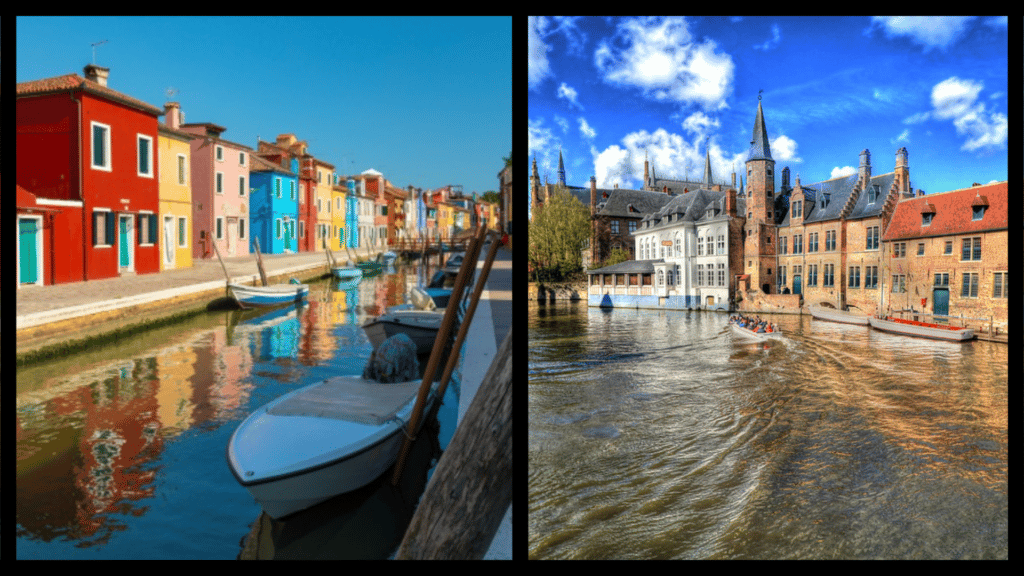 When you visit a city, you want to soak up everything it has to offer. From the bars and restaurants to the culture and sights, the most memorable experiences a traveller has is the beauty captured from a trip.
Some of the most beautiful streets you'll ever see line the cities of Europe. From every corner of the continent, there are some seriously uniquely beautiful streets to lay eyes on.
Today, we're going to take a look at the top 15 most beautiful streets in Europe, ranked.
15. Allada Vermell, Barcelona, Spain – a Spanish gem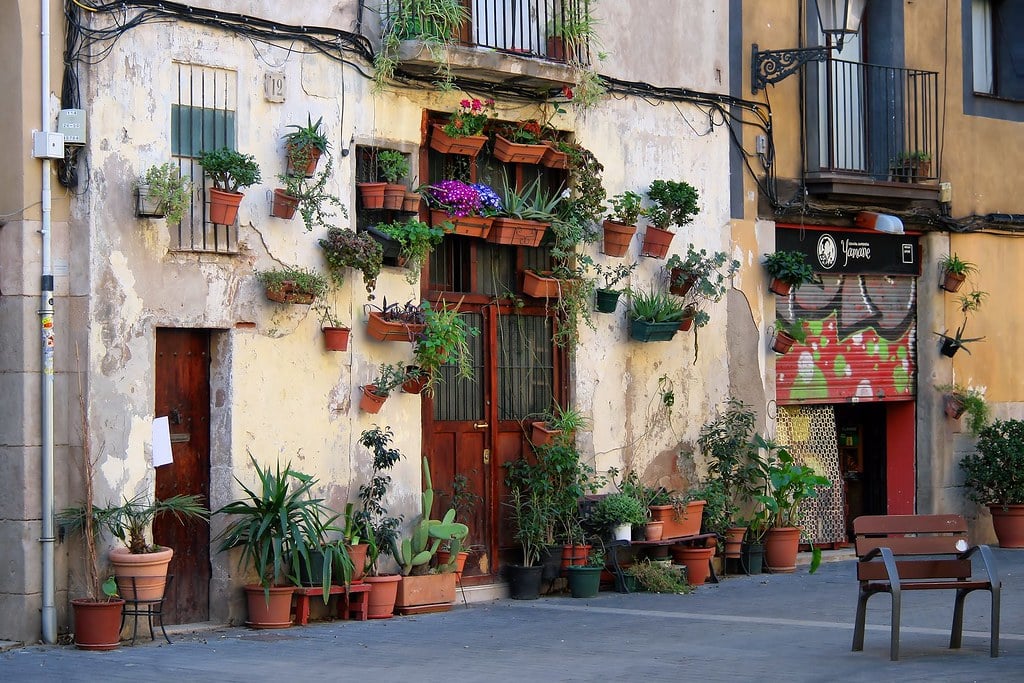 Somewhat of a hidden gem in Barcelona, if you've seen it for yourself, you'll know that Allada Vermell is one of the most picturesque viewpoints in the city. Lined with trees, bars, and cafes, you'll want to check it out if you haven't already.
Address: Carrer de l'Allada-Vermell, 08003 Barcelona, Spain
14. East Side Gallery, Berlin, Germany – a historic street in Germany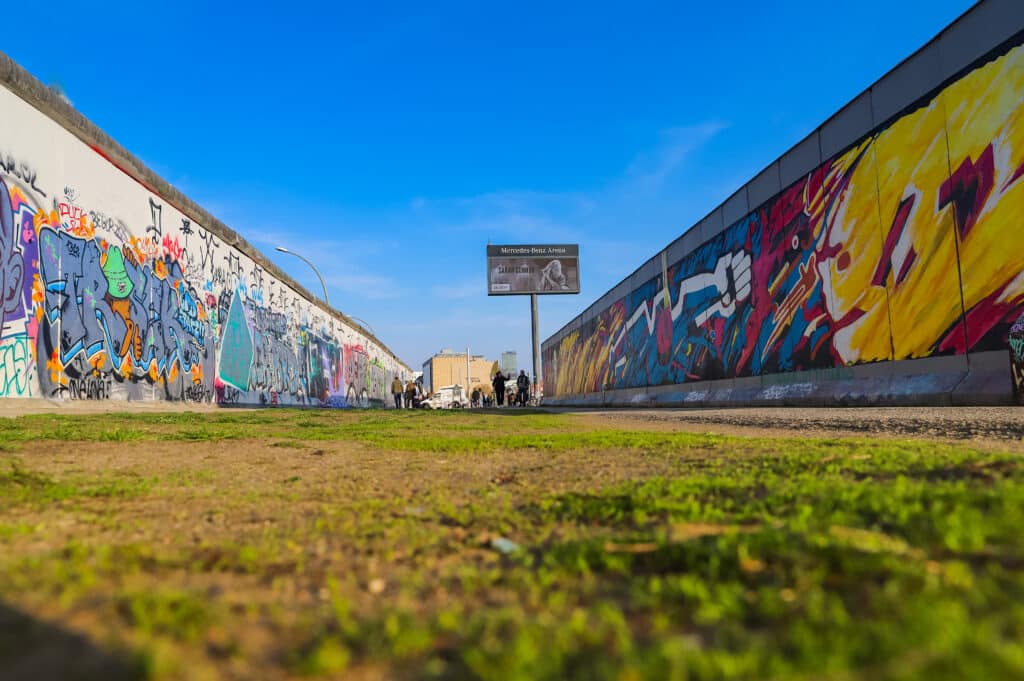 One of the most popular tourist attractions in Berlin, East Side Gallery is a street lined with an open-air gallery along the remains of the Berlin Wall.
While it's a chilling reminder of Berlin's history, it's an iconic street, and one of the most historically prominent streets in Europe.
Address: Mühlenstraße 3-100, 10243 Berlin, Germany
13. Rua Luis de Camoes, Agueda, Portugal – one of Portugal's most beautiful art displays
The Umbrella Sky Project takes place in Agueda, Portugal, every year between July and September.
It sees four of the main streets in Agueda transformed into a colourful, umbrella-filled paradise. It's part of the Agitagueda Art Festival and is a sight to behold, a perfect photo spot in Portugal.
Address: R. Luís de Camões, Lisboa, Portugal
12. Delou Street, Mykonos, Greece – Greek island beauty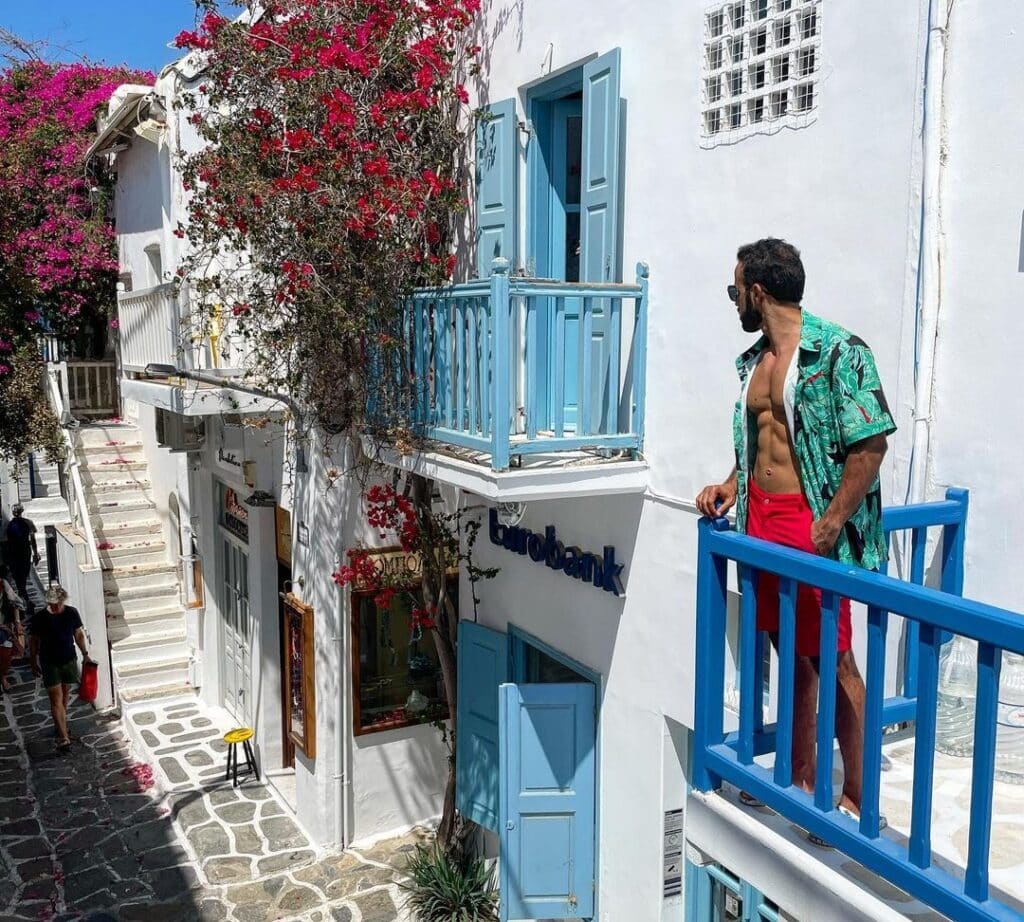 Mykonos Town has become a mecca for tourists. Is any country's architecture prettier than Greece's? While there are many stunning streets in Mykonos, Delou Street takes the cake.
Address: Delou Street, Mikonos 846 00, Greece
11. Heerstrasse, Bonn, Germany – sakura heaven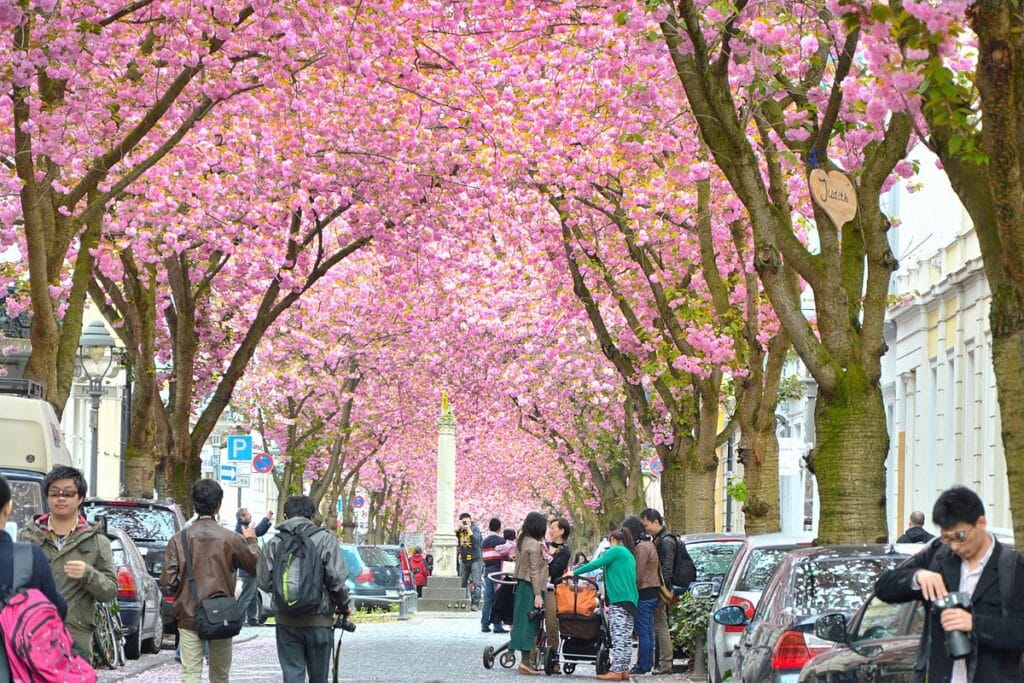 The second German entry on our list of the most beautiful streets in Germany is Heerstrasse in Bonn.
Known as Cherry Blosson Avenue, its beauty was aided by imported Japanese trees in the 80s. The Sakura-lined street blossoms pink and beautiful every spring. With pros and cons to living in Germany, this may be a pro to consider.
Address: 53111 Bonn, Germany
10. Brouwersgracht, Amsterdam, The Netherlands – a classic Amsterdam street
The streets of Amsterdam are perhaps some of the most Instagram-worthy in the world. The 17th-century architecture that lines the city speaks for itself in terms of beauty.
The canal views and Dutch buildings on Brouwergracht showcase everything Amsterdam has to offer.
Address: Brouwersgracht, Amsterdam, Netherlands
9. Nyhavn, Copenhagen, Denmark – bursts of colour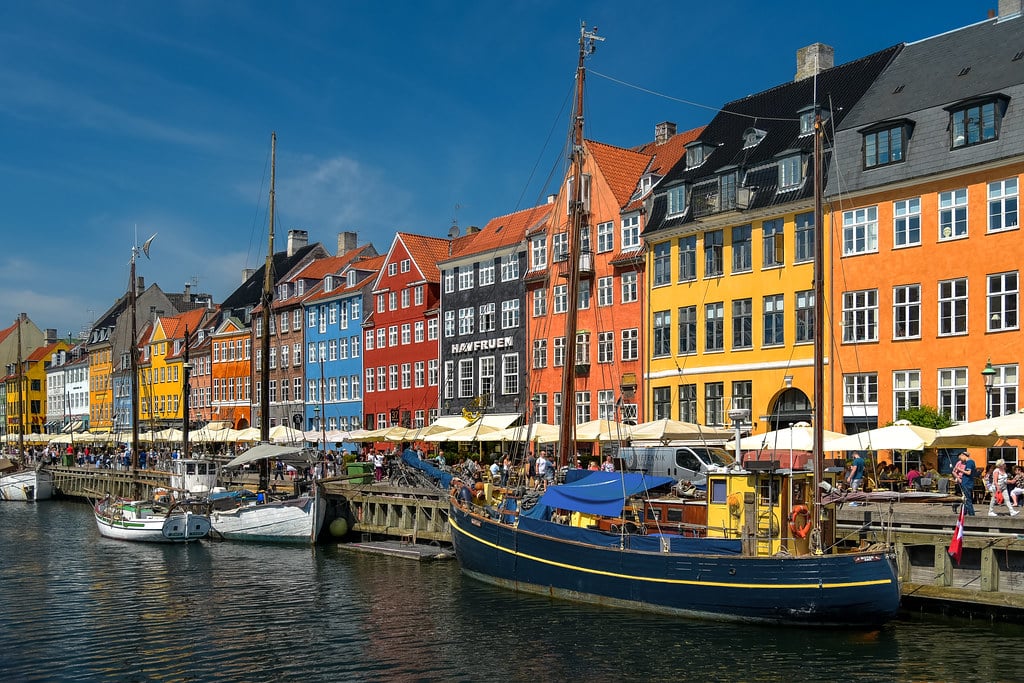 Nyhavn is a picture-perfect port-side street in Copenhagen. The bursts of colour, boat masts, cafes, and restaurants that line either side of the street make it one of the most beautiful streets in Europe.
Address: København K, Denmark
8. Circus Lane, Edinburgh, Scotland – aesthetically-pleasing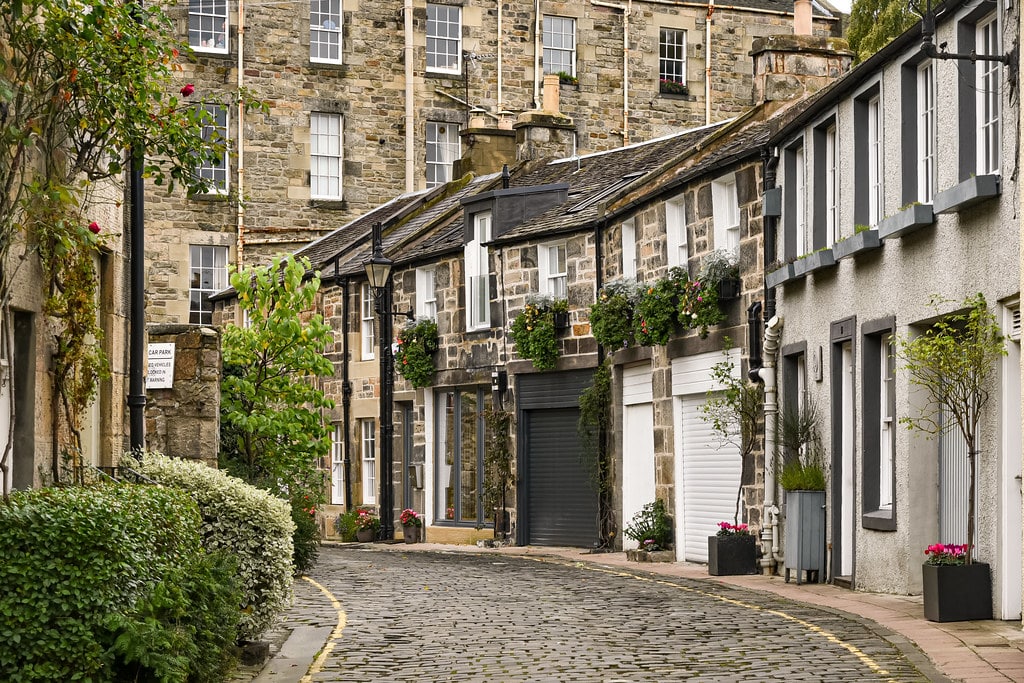 Circus Lane in Edinburgh is often touted as one of the most beautiful streets in Europe. It is one of the most aesthetically-pleasing streets you'll ever lay eyes on, and one can only dream of living on this stunning street.
Address: Circus Ln, Edinburgh
7. Rozenhoedkaai, Bruges, Belgium – straight out of a fairytale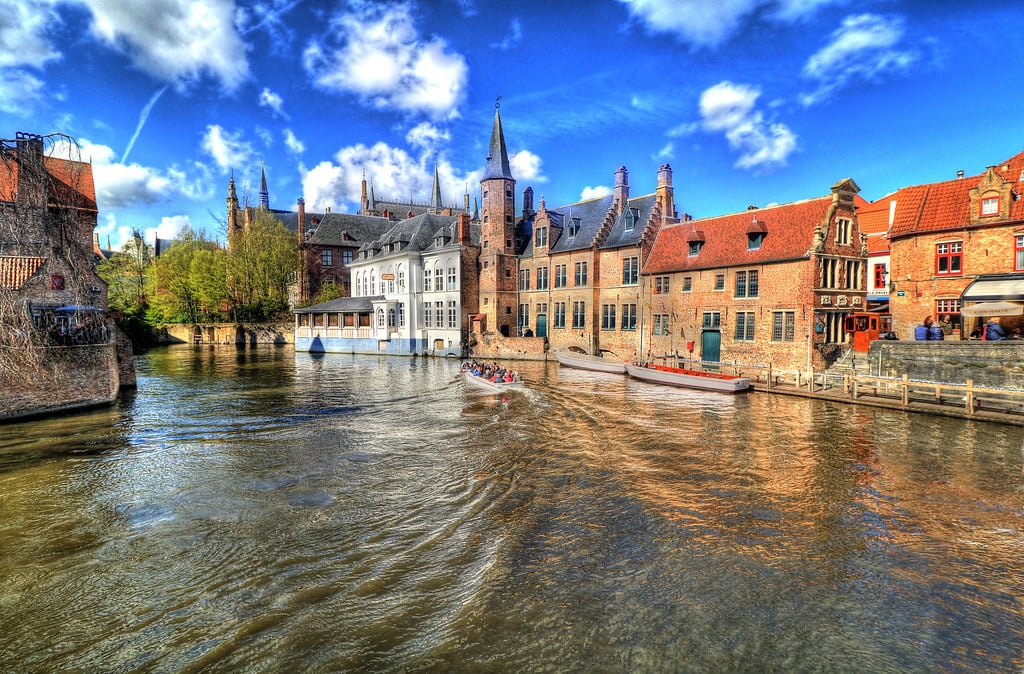 Although it may be less street-like than some of the other entries on the list, Rozenhoedkaai certainly deserves a spot.
This street is like something out of a fairytale, and the buildings are truly one-of-a-kind. One of the most incredible aspects is the deep green tree that almost dips into the canal.
Address: Rozenhoedkaai 3, 8000 Brugge, Belgium
6. Fleet Street, Dublin, Ireland – the capital city's most bustling street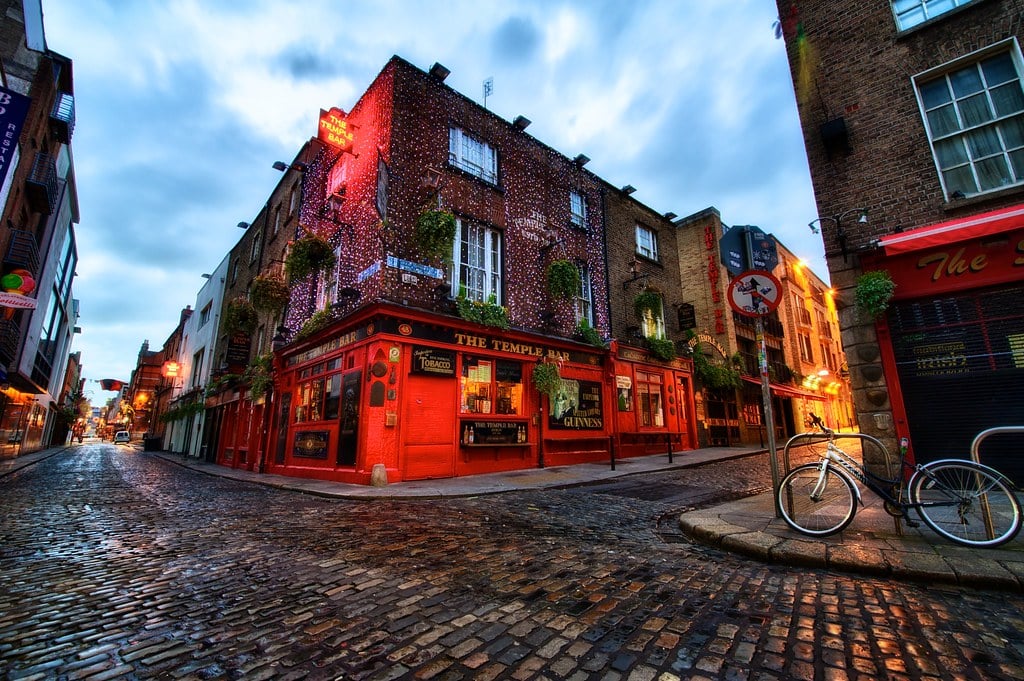 Fleet Street in Dublin is perhaps most famously known as the Temple Bar area of the city. A picturesque cobbled street, Fleet Street comes alive at night and encapsulates the craic and hospitality that Ireland is known for.
Address: Fleet St, Temple Bar, Dublin, Ireland
5. Neal's Yard, London, England – quaint street away from the hustle and bustle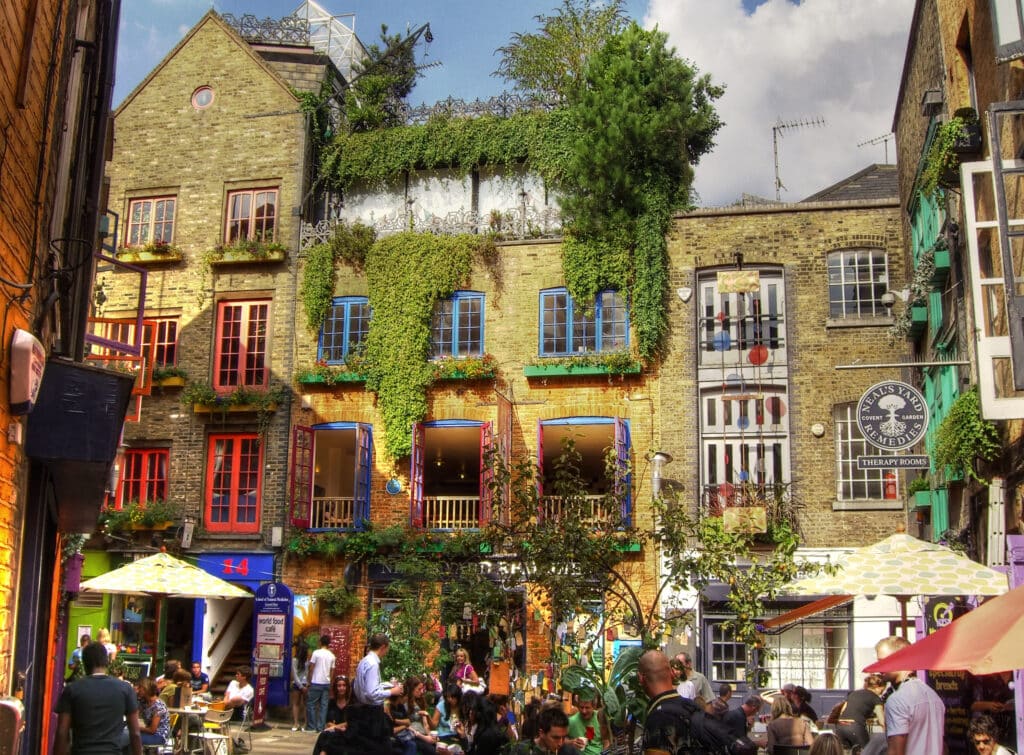 Neal's Yard is one of London's most narrow streets, an aspect that totally adds to its charm. In a quaint corner of the city, you'll almost forget that the bustling Covent Garden is right around the corner.
Address: Neal's Yard, London, England
4. Golden Lane, Prague, Czech Republic – a quirky street in Prague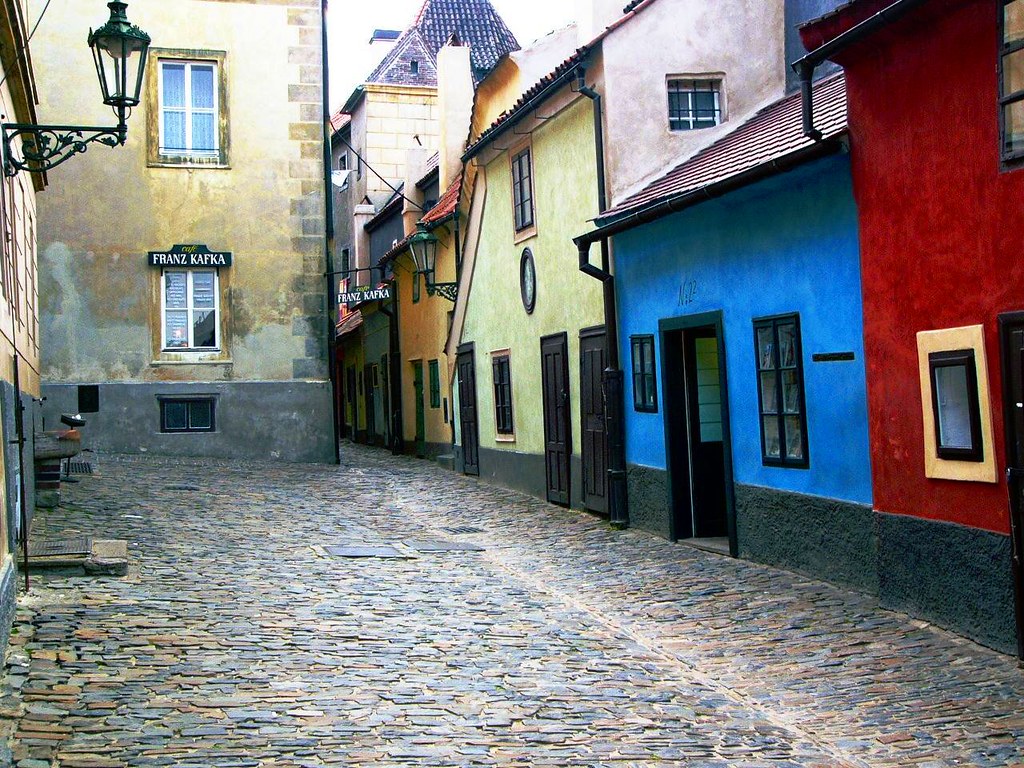 Golden Lane is an adorable little street in Prague, the capital of the Czech Republic. It was originally built in the 16th century.
Now, cute, quirky, and colourful houses of all shapes and sizes line Golden Lane, one of the most beautiful streets in Europe.
Address: Hradčany, 119 00 Prague 1, Czechia
3. Burano, Venice, Italy – colourful island
Burano is an island in the lagoon of Venice. What makes it so special is the brightly coloured houses that line the streets. It's hard to differentiate one beautiful street from the next here as they all emanate a colourful and inviting glow.
Address: 30142 Venice, Metropolitan City of Venice, Italy
2. Rua Da Bica De Duarte Belo, Lisbon, Portugal – Lisbon's iconic trams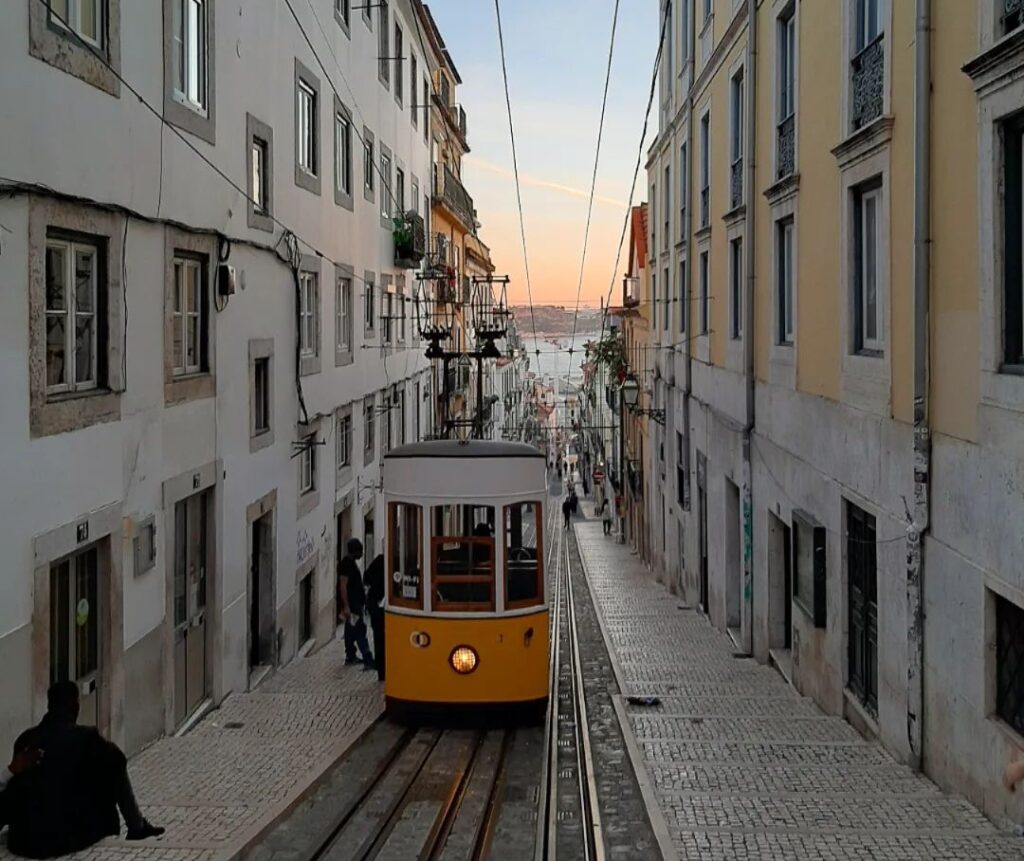 Millions of tourists flock to Lisbon every year. This street is one of the most Instagram-worthy out there.
The iconic narrow street sports the tramline carrying Lisbon's famous yellow trams. If you're in Lisbon, it's a must to check out this beautiful street.
Address: 1200-057 Lisbon, Portugal
1. Square de Montsouris, Paris, France – cobbled streets and ivy-covered building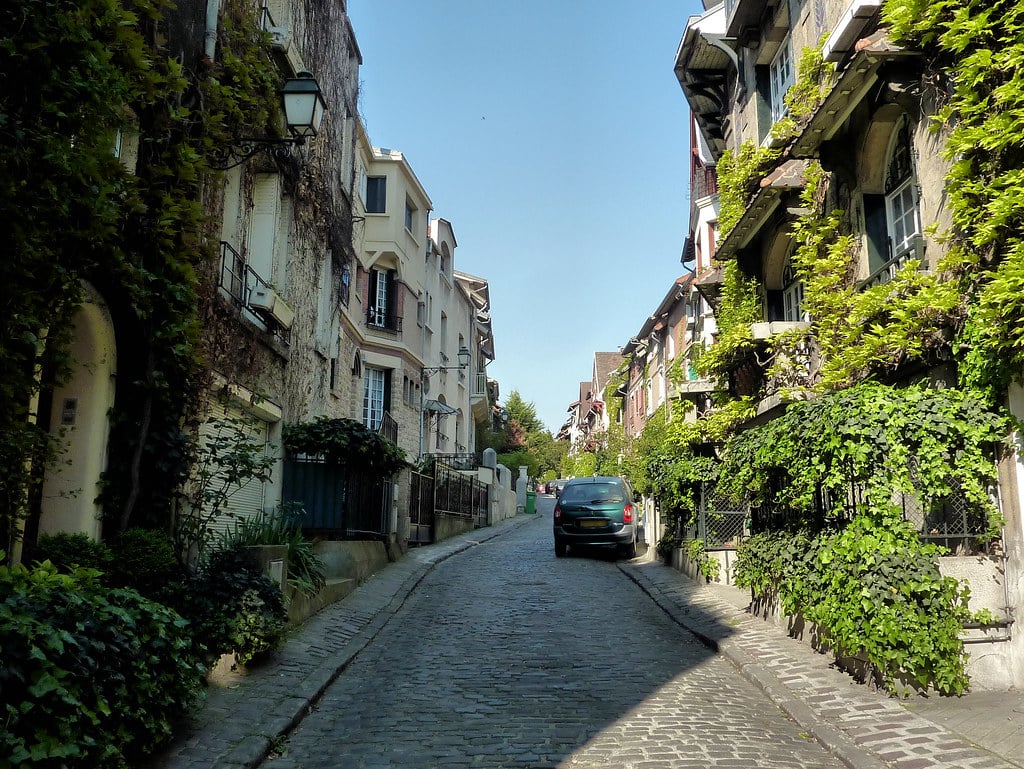 One of the best things you can do in Paris is explore its diverse neighbourhoods. Located in the 14th arrondissement, Square de Montsouris is a stunning cobbled street lined with greenery and a mix of stunning architectural trends.
Address: 75014 Paris, France
Other notable mentions
Victoria Street: Victoria Street in Edinburgh is lined with cobbled streets and colourful buildings.
Mermaid Street: Mermaid Street is in Rye, England, and encapsulates everything that is English charm.
Rue Cremieux: Located in Paris, Rue Cremieux boasts stunningly colourful buildings and is a real European gem.
FAQs about the most beautiful streets in Europe
What is the most famous street in Europe?
The Champs-Élysées in Paris is often considered one of the most famous streets in Europe. Lined with cinemas, cafes, and luxury shops, millions flock to this street every year.
What is the most famous street in the world?
Broadway in New York City is probably the most famous and well-known street in the world. Recognised by its towering buildings and bright city lights, it's one of the biggest tourist attractions in the world.
What is Europe's biggest shopping street?
In terms of length, Rue Saint Catherine in Bordeaux is Europe's biggest shopping street. In terms of most-visited, Cologne's Schildergasse comes in first.