Looking for a tranquil escape to positively impact your overall wellbeing? If so, read in to discover our ranking of the best yoga retreats in Thailand.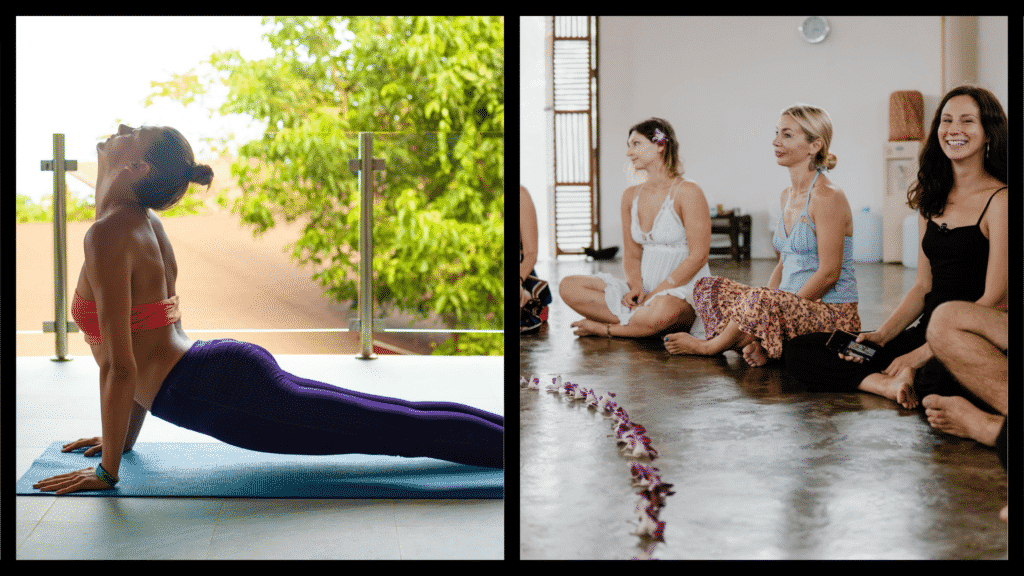 Sun, sea, and yoga. Thailand is a beautiful country soaking with culture just waiting to be explored. It has a beautiful climate and so much to experience.
Home to some of the world's most wonderful yoga retreats, there are few places quite so perfect for visiting as Thailand to rewire your mind, body, and soul.
Thailand is one of the most popular destinations for luxury yoga retreats. So, read to discover the best yoga retreats in Thailand to help you find your inner self again.
10. Embrace Energy Yoga, Bangkok – recharge in downtown Bangkok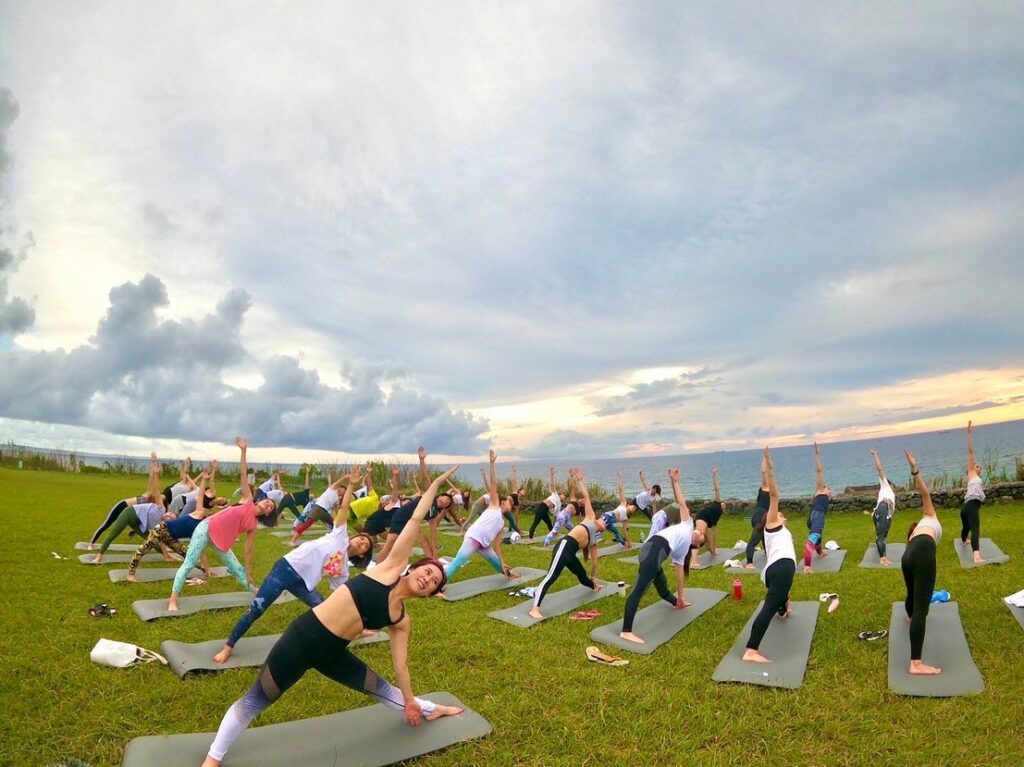 This is a great way to kickstart your Thailand journey and take a vibe check before continuing your travels.
Fly to Bangkok and head straight to Embrace Energy Yoga in downtown Bangkok to realign your chakras before seeing what else Thailand has to offer.
With a wide variety of yoga classes to choose from, this wellness retreat is one not to miss.
More info: HERE
Address: Embrace Energy Yoga School-942/8-9 2 floor, Rama 4 Rd. Surawongse, Bangrak, Bangkok 10500, Thailand
9. Suryamuni Healing Centre, Koh Samui – three days of divine spiritual healing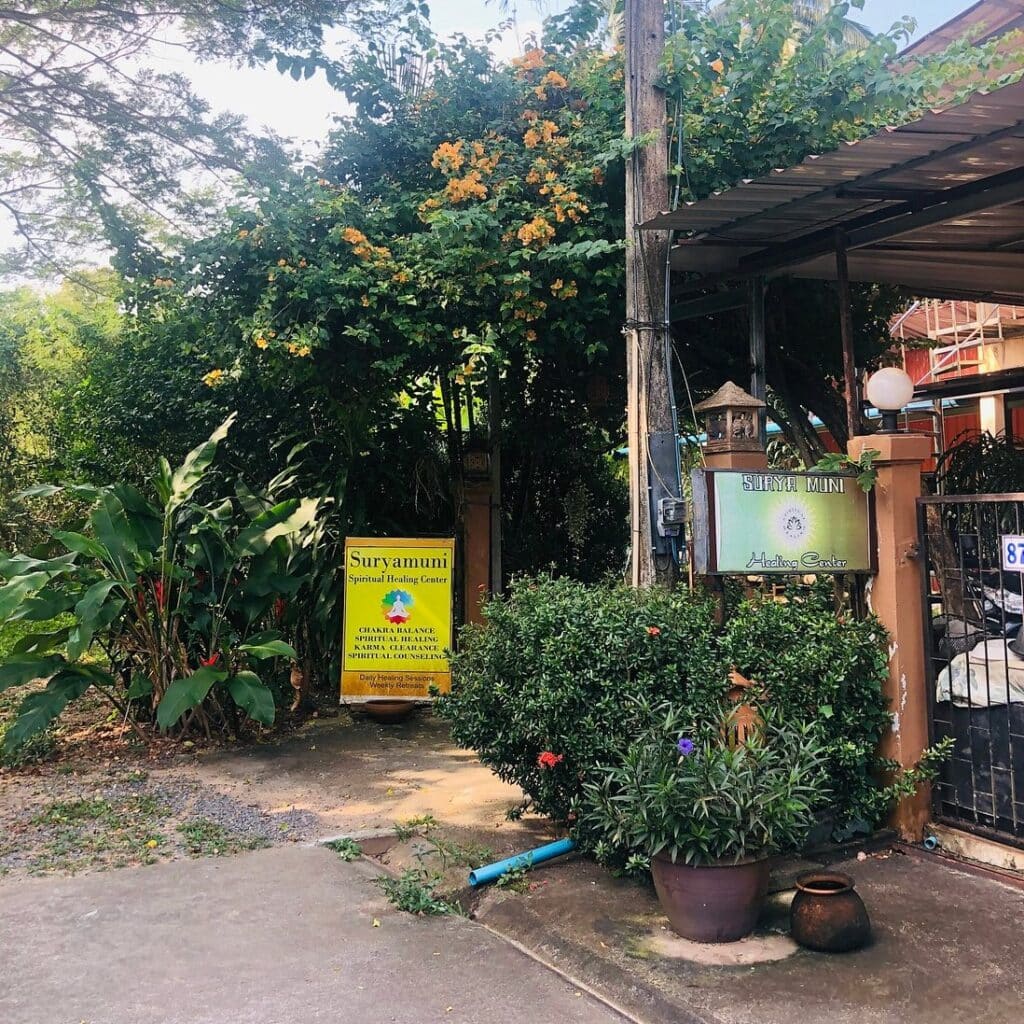 Based on the breathtaking Koh Samui, reconnect with yourself and your spirituality at Suryamuni.
This is a perfect way to recharge. Your host and teacher, Eve, will assist in changing the energy vibrations in your body to realign your chakras. You will leave here ready to face the world.
More info: HERE
Address: 4174, Lipa Noi, Ko Samui District, Surat Thani 84140, Thailand
8. CC's Hideaway, Phuket – a luxurious retreat in Kata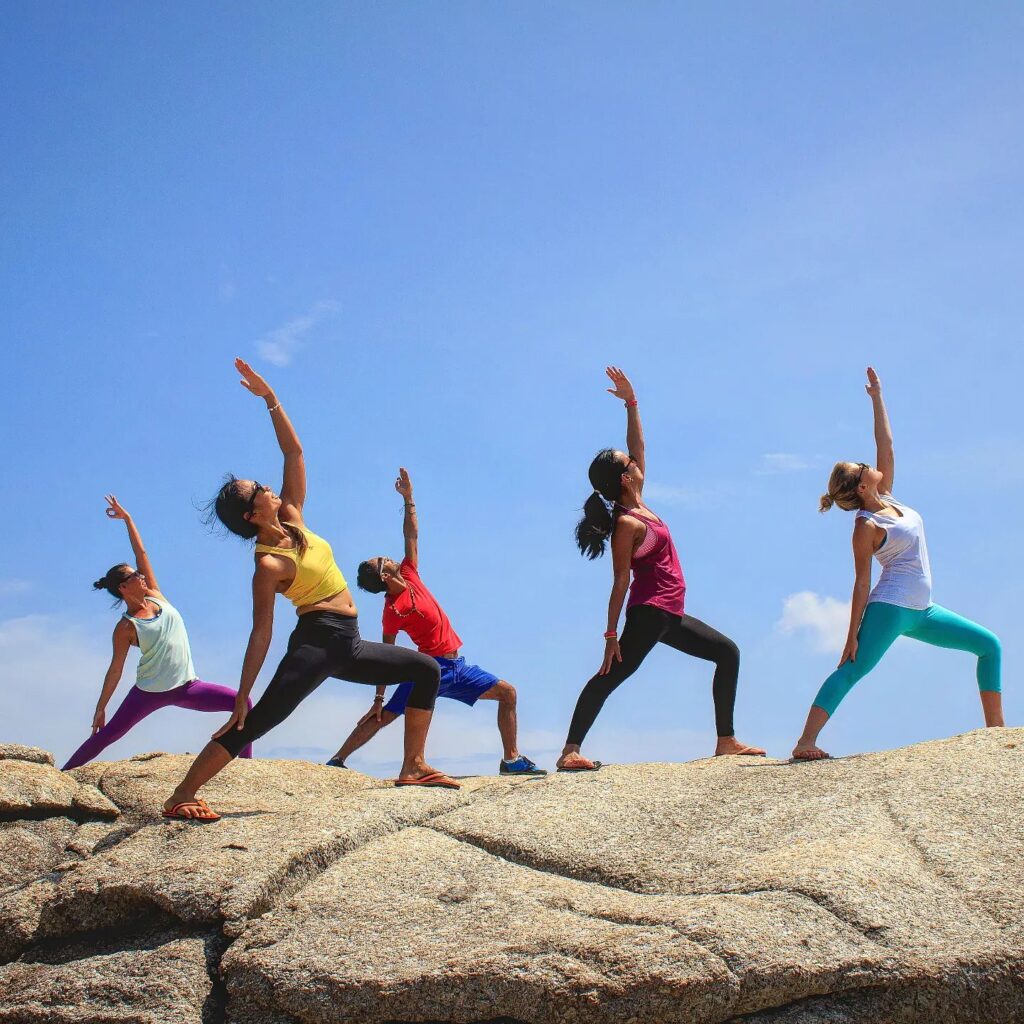 CC's Hideaway is a boutique hotel specialising in yoga retreats in Kata, Phuket. They offer an eight-day and seven-night yoga holiday retreat, an absolute sanctuary of wellness.
Guests can choose between two programme options and can avail themselves of daily yoga and meditation sessions. The retreat also includes healthy meals, massage treatments, and daily activities.
More info: HERE
Address: 84 Patak Rd, Karon, Mueang Phuket District, Phuket 83100, Thailand
7. Yoga, Fitness, and Detox, Koh Samui – reset under the Koh Samui sun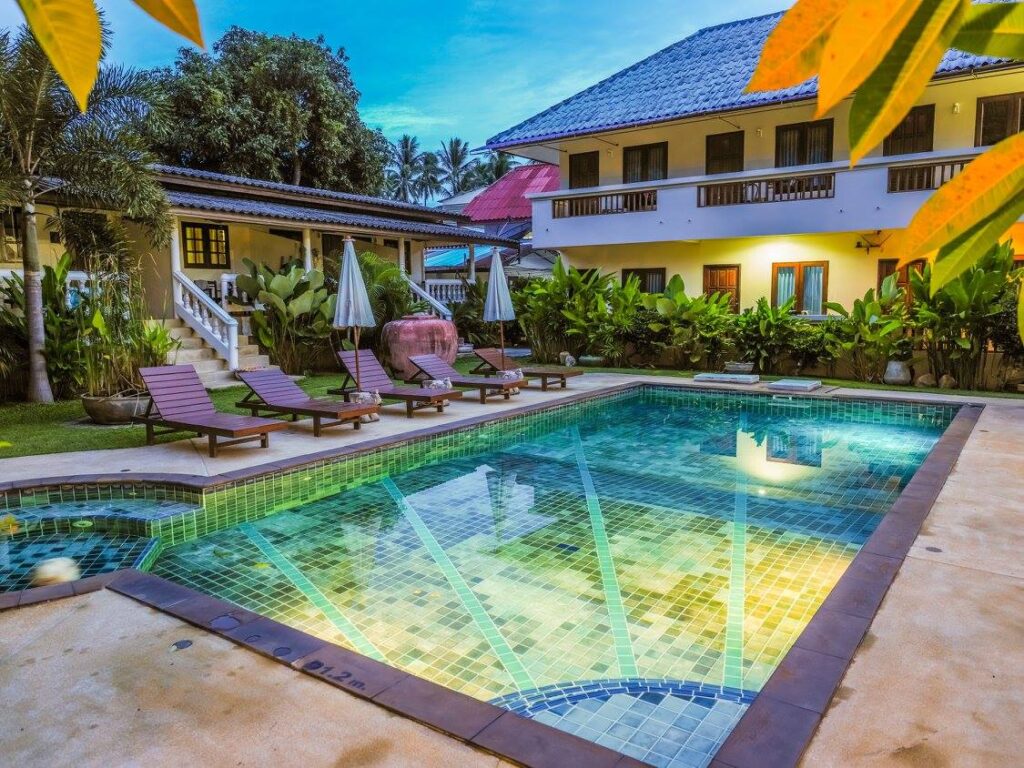 This retreat offers a full-body reset and adventure through yoga practice, fitness classes, and detoxing.
Highlights of this retreat include a daily massage, cardio classes amongst the tropical nature, and three delicious vegetarian or vegan meals on top of your daily yoga sessions.
Located on the beautiful island of Koh Samui, this is a unique way to experience Thailand.
More info: HERE
Address: 129/1 Moo 3 Thanon Had Lamai, Tambon Maret, Amphoe Ko Samui, Chang Wat Surat Thani 84310, Thailand
6. Samma Karuna, Koh Pha Ngan – 22 days of life celebration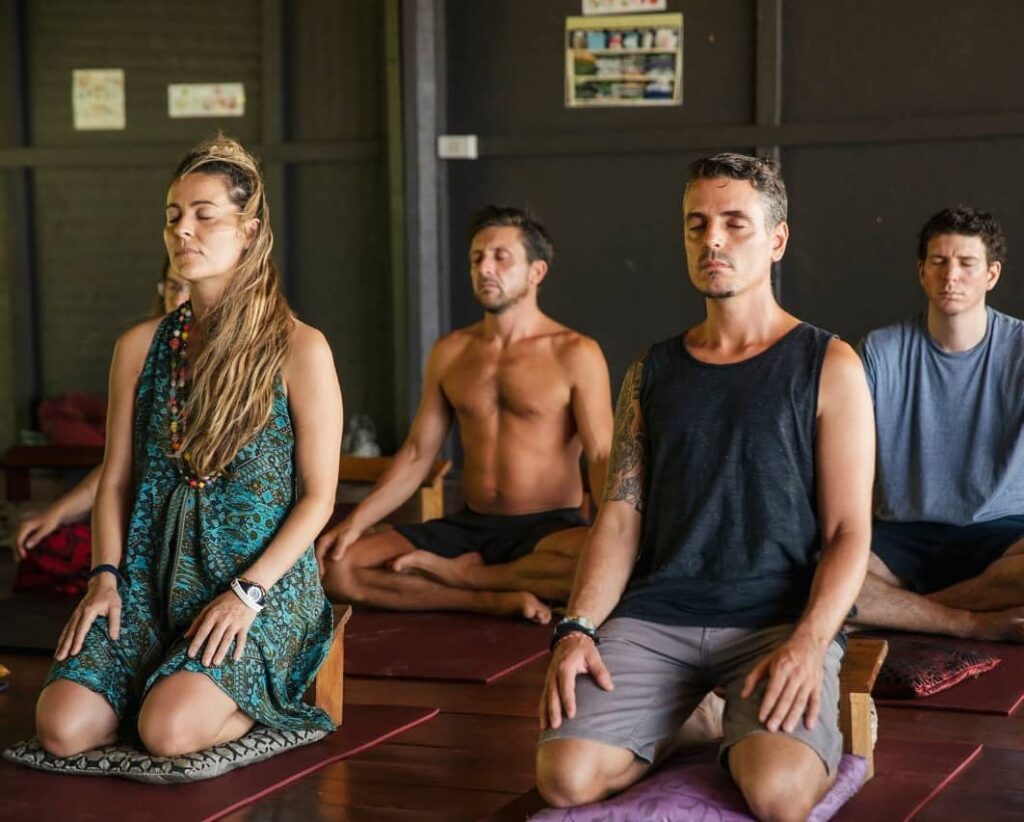 Based in Koh Pha Ngan, Samma Karuna school of awakening and healing is an extraordinary place.
Samma Karuna's 22-day programme is based on personal growth and includes a daily yoga class, dance meditations, and music circles. This is a once-in-a-lifetime experience and one of the best yoga retreats in Thailand.
More info: HERE
Address: 84/13 Moo 8, Haad Chao Phao, Koh Phangan. Surattani 84280 Koh Phangan Surat Thani 84280, Thailand
5. Meditation immersion retreat, Krabi – great budget retreat in Southern Thailand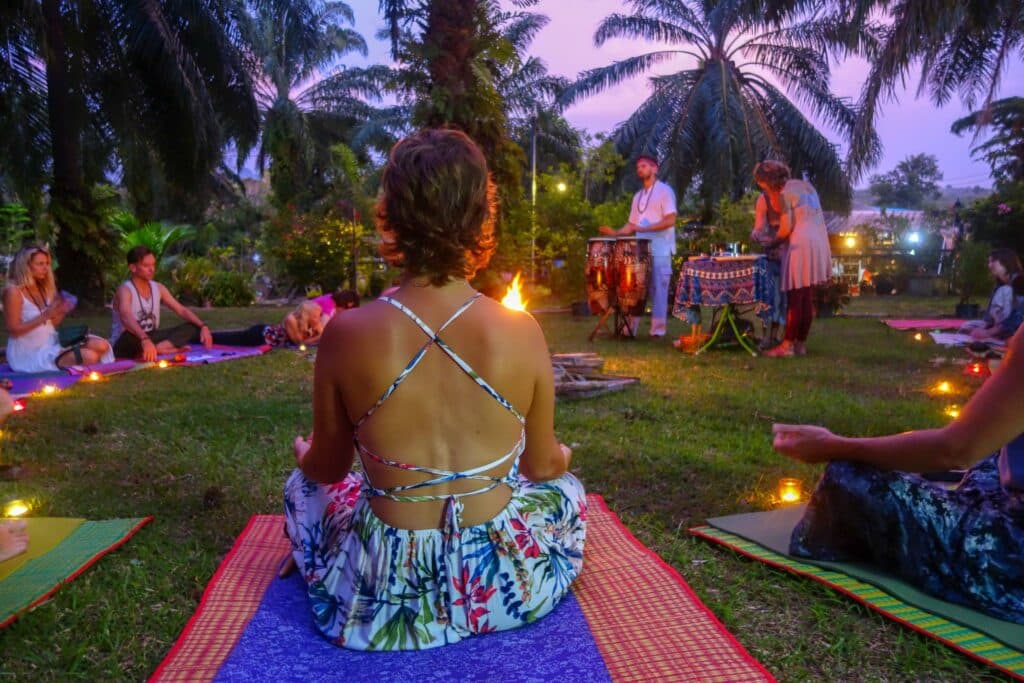 Enjoy six days by Ao Nang beach in Krabi. This is a perfect location for those looking for a budget-friendly retreat and those who love animals.
The centre has many rescued animals onsite for you to socialise with between your sessions. Breakfast and unlimited drinking water are included, and optional site seeing trips.
More info: HERE
Address: 524 Moo 2, Ao Nang Soi 1, Ao Nang Muang, Krabi, Krabi 81000, Thailand
4. Ananda Yoga and Detox Center, Koh Pha Ngan – a digital detox retreat in Koh Phangan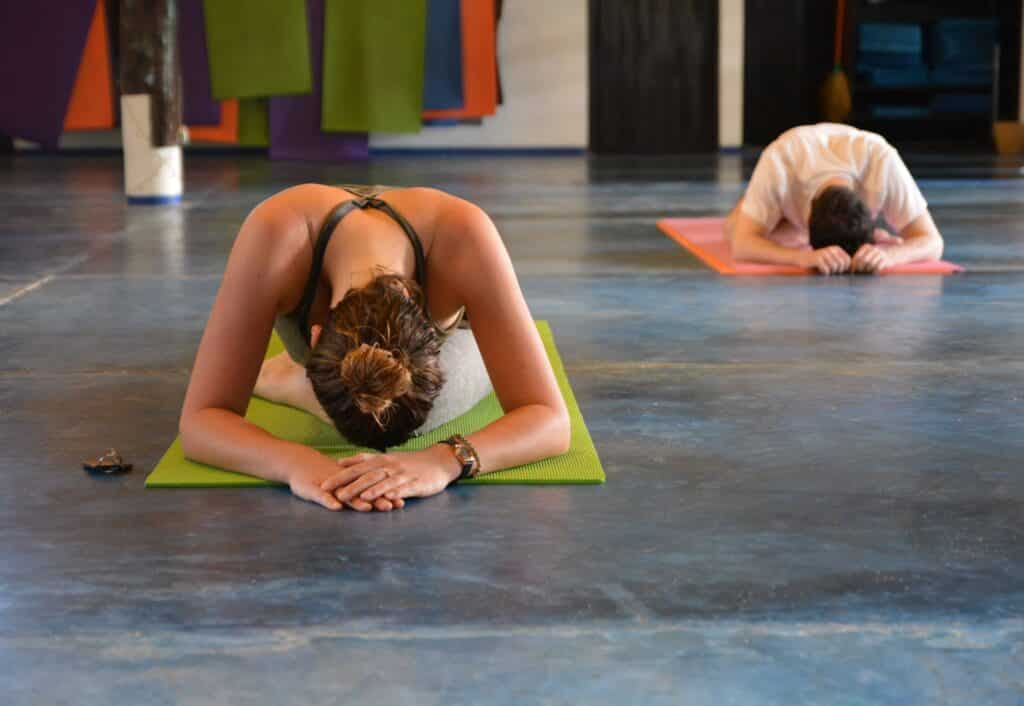 This 'de-tech' retreat specialises in digital detoxing, something we all should practice in this digital age. They provide a lunch and dinner buffet, with plenty of vegetarian food. Plus, you have unlimited access to the saltwater pool and herbal steam sauna.
Enjoy daily yoga classes in the morning and evening and meditation while your devices are stored safely away from you by the centre for your 15-day stay.
More info: HERE
Address: 16 3, Ko Pha-ngan Sub-district, Ko Pha-ngan District, Surat Thani 84280, Thailand
3. Marina Yoga, Krabi – reiki yoga to recharge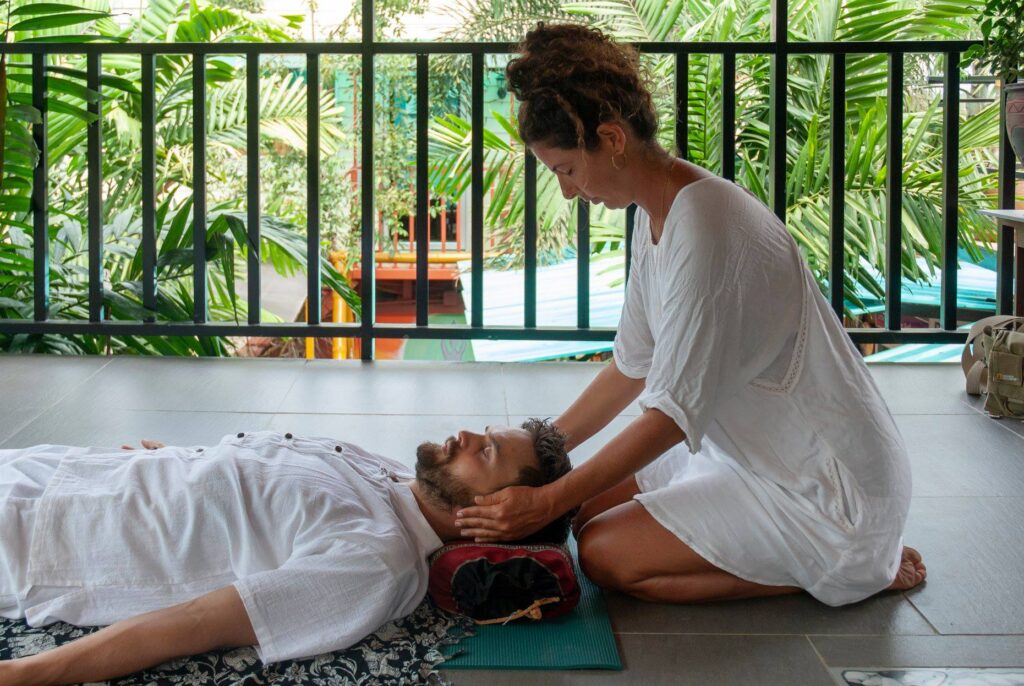 Unblock your clogged mind and body with this four-day reiki yoga retreat with Marina Yoga. This holistic retreat will guide you through your wellness journey, whatever needs might arise.
They cater to all sorts of dietary requirements, and guests are invited to enjoy the centre's pool and fitness suite.
More info: HERE
Address: 524 Moo 2, Ao Nang Soi 1, Ao Nang Muang, Krabi, Krabi 81000, Thailand
2. Smiley Retreat, Koh Pha Ngan – for an absolute sanctuary of wellness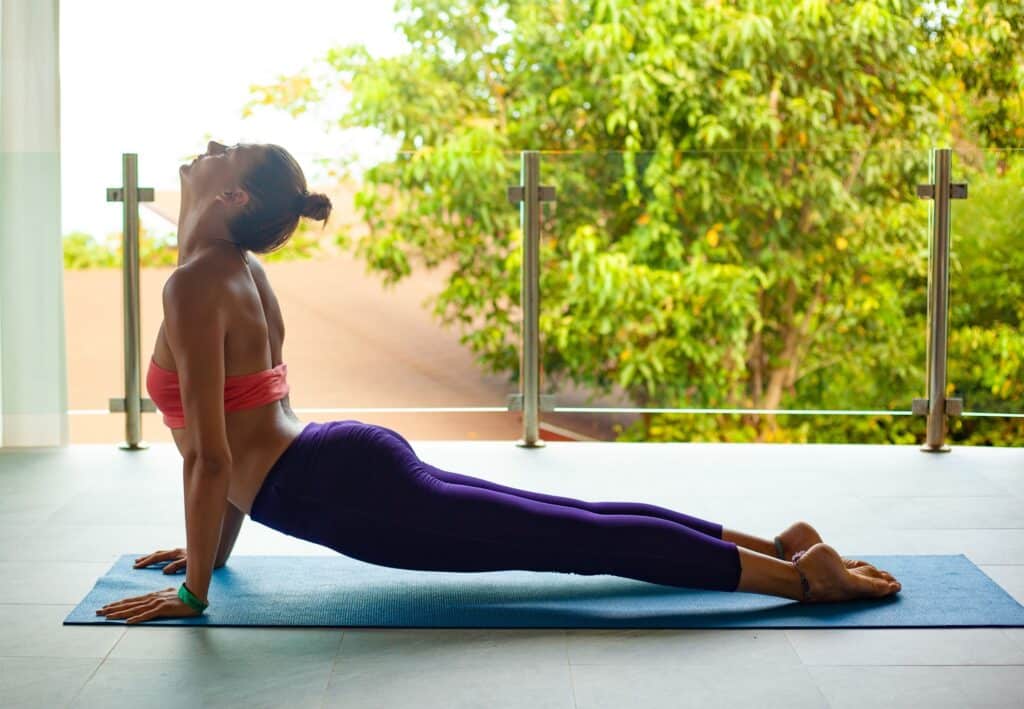 Located in the dazzling Koh Pha Ngan, Smiley Retreat offers a variety of programmes.
Our pick is the Relax and Let Go programme. Choose between five, seven, or 11 days of daily yoga, holistic workshops, detox supplements, and therapy sessions to help manage your day-to-day stress.
More info: HERE
Address: 37/7, Moo 7, Koh Pha-Ngan, Surat Thani, 84280, Thailand
1. Muay Thai Battle Conquer Gym, Bueng Sam Phan District – programmes up to two months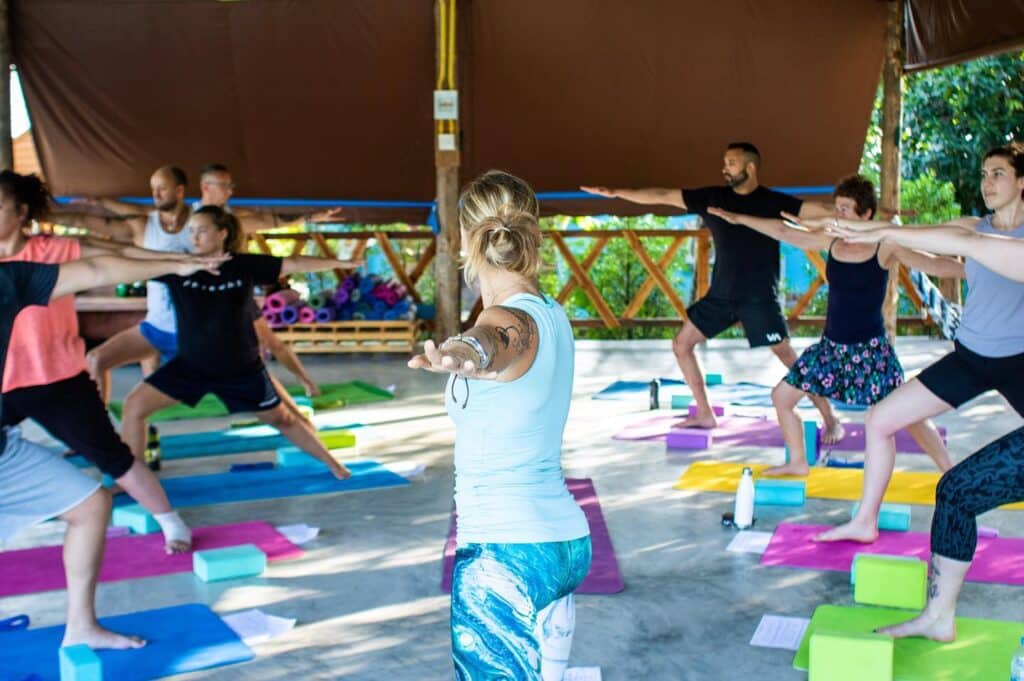 The Muay Thai Battle Conquer Gym is for people serious about their wellbeing. Their yoga wellbeing retreat packages range from a week-long to two months.
The centre is a Muay Thai gym, and so they also provide training sessions alongside their yoga wellness. Thus, this is the perfect retreat if you want to get fit fast. This amazing Muay Thai Battle Conquer Gym is definitely one of the best yoga retreats in Thailand.
More info: HERE
Address: 26 Nong Chaeng Sub-district, Bueng Sam Phan District, Phetchabun 67160, Thailand
Notable mentions: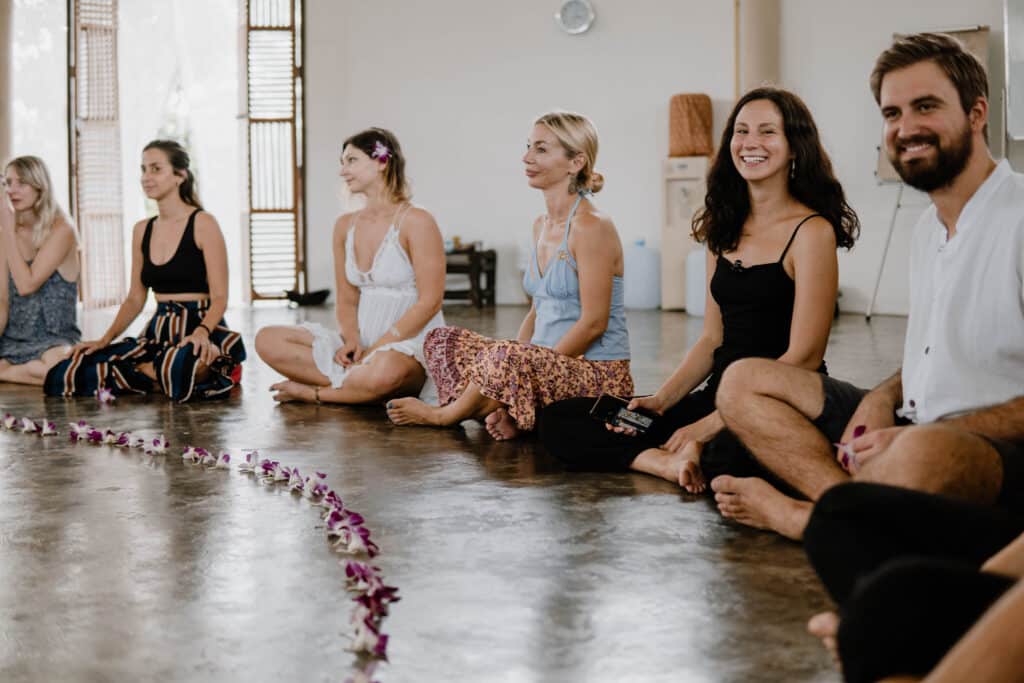 Vikasa Yoga Retreat: Vikasa Yoga Retreat is a cliffside retreat overlooking the ocean. Stay in a beautiful bungalow or one of their specially designed yoga caves.
Mangosteen Resort: This four-star resort in Phuket allows you to practice your vinyasa in pure luxury. They aim to ensure your body is soothed completely, with daily body treatments available to book.
The Sanctuary: You'll instantly feel at home at The Sanctuary, which is exactly that. This yoga detox retreat offers effective detoxes to cleanse your body from the inside.
Chiva Som Wellness Resort: Enjoy yoga and meditation classes, spa treatments, and delicious, healthy food at Chiva Som Wellness Resort.
Orion Healing Centre: Guests can enjoy the ultimate wellness holiday and meditation courses at Orion Healing Centre. Enjoy delicious food and the beautiful beach as part of your daily life.
Soneva Kiri: Soneva Kiri is a secluded eco-luxury resort located in the tropical paradise of Ko Kut District. With various wellness programs, this retreat destination is an absolute must.
FAQs
Is Thailand safe?
Thailand is relatively safe. However, like all places, tourists are urged to use their common sense, lest you want to be pickpocketed. The most unsafe part of Thailand is the roads, so proceed cautiously.
How to get around Thailand?
Most tourists rent scooters, although if you're nervous about the roads, then we recommend the bus service or taxis.
Is it safe for solo travellers?
Yes! Lots of people travel solo through Thailand, so you won't ever truly be alone.