Thailand is world-renowned for its epic islands, many of which boast excellent diving conditions. Here are the best of the best.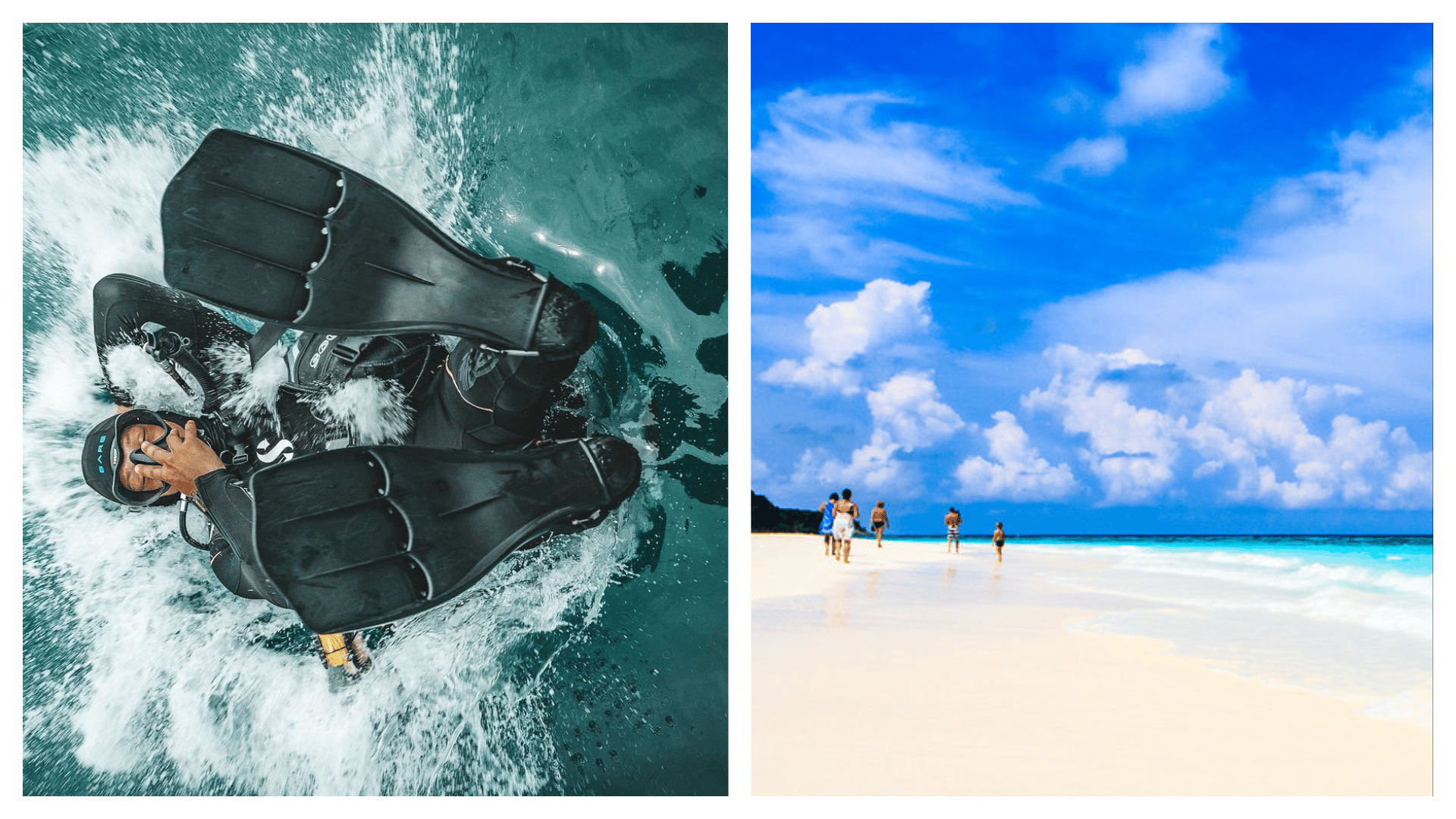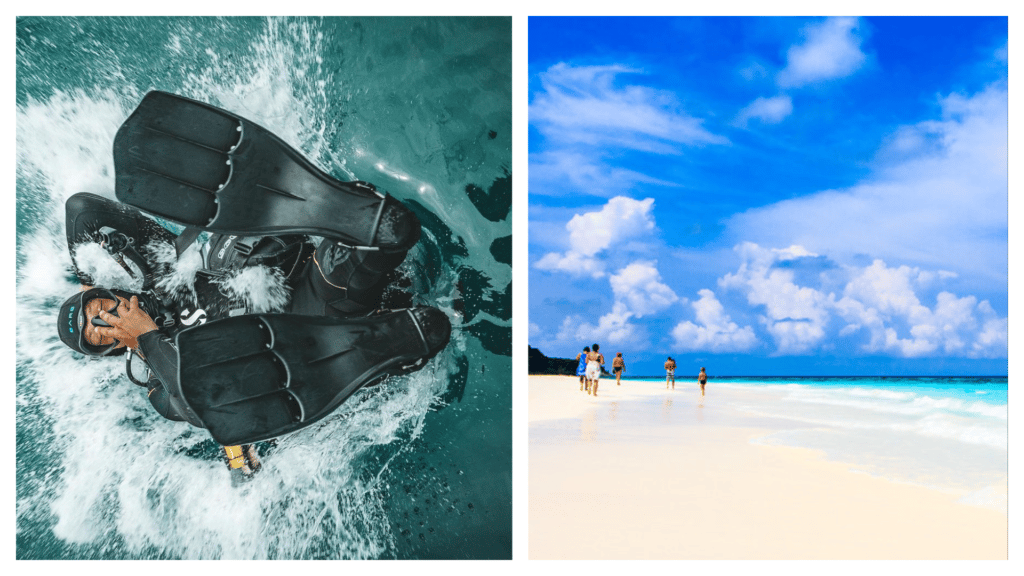 Thailand attracts diving enthusiasts for many reasons, and it is a destination that can be ideal for scuba diving all year round.
Many islands offer unique features, dive schools, and centres. There are also abundant coral reefs to explore, filled with beautiful wildlife. So, it is no wonder Thailand welcomes more and more divers each year.
Thailand is one of the most inexpensive places to get your licence and Koh Tao certifies more new divers than anywhere else. In addition, Thailand has an endless range of diving sites, ensuring divers never tire.
So, let us tell you the 10 best islands for scuba diving in Thailand.
10. Koh Lanta – for an underwater adventure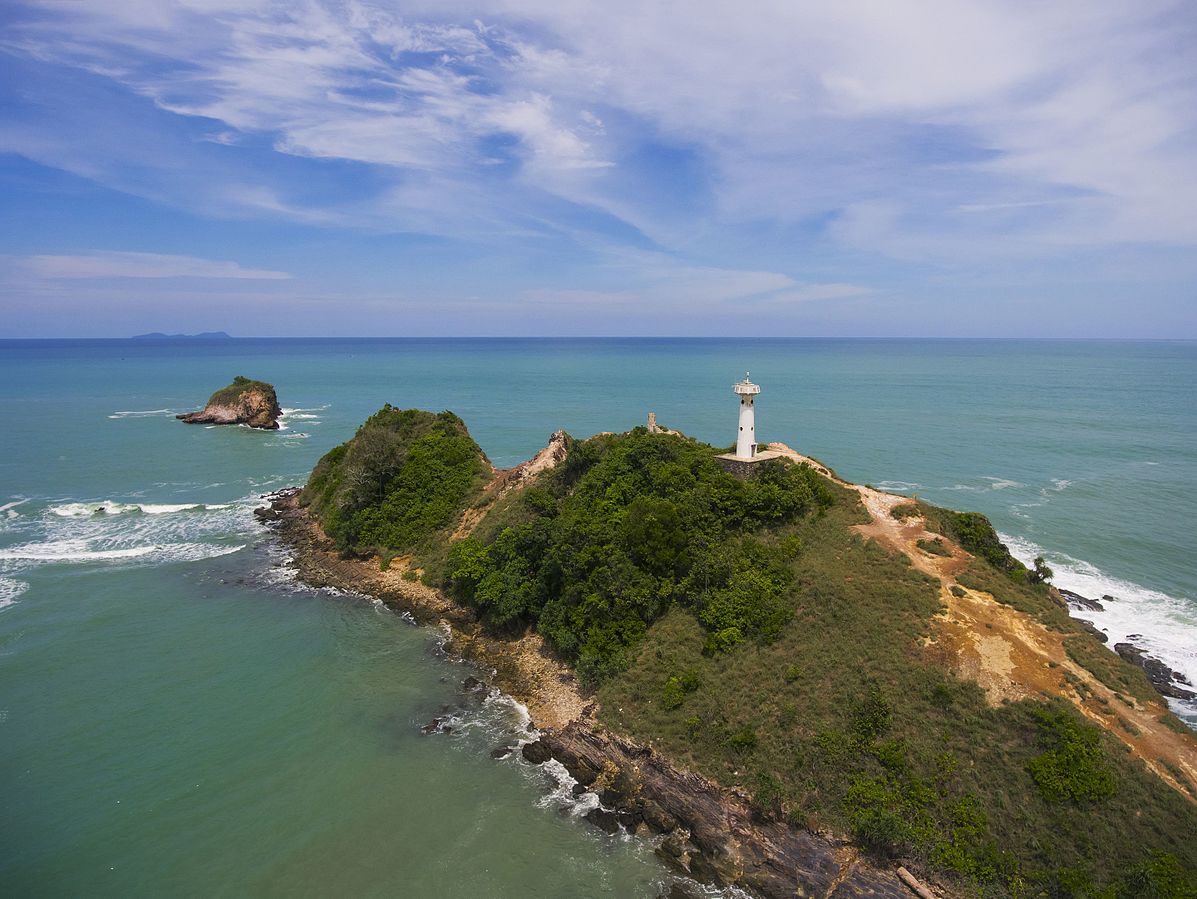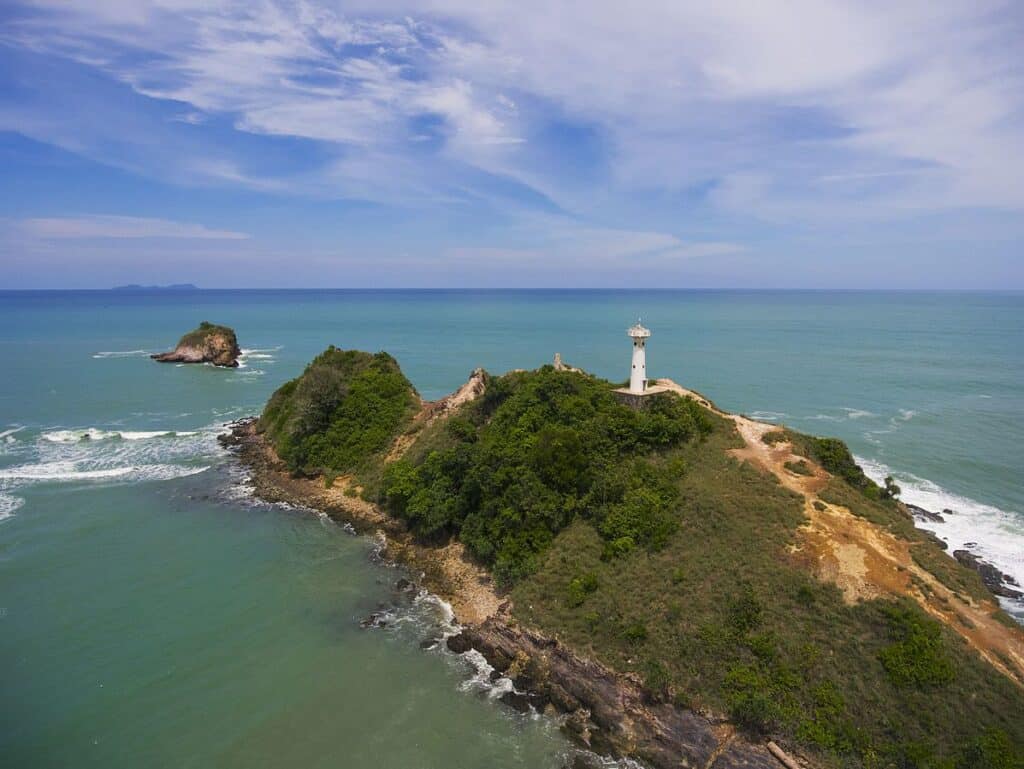 For some of the most exceptional diving on Thailand's west coast, you need to know about Koh Lanta.
This island is known for whale sharks and manta rays, so if these are on your bucket list, you may be in luck. Divers are in for an adventure when diving on the island of Koh Lanta.
Address: Ko Lanta District, Krabi, Thailand
9. Koh Phangan – not just Full Moon Parties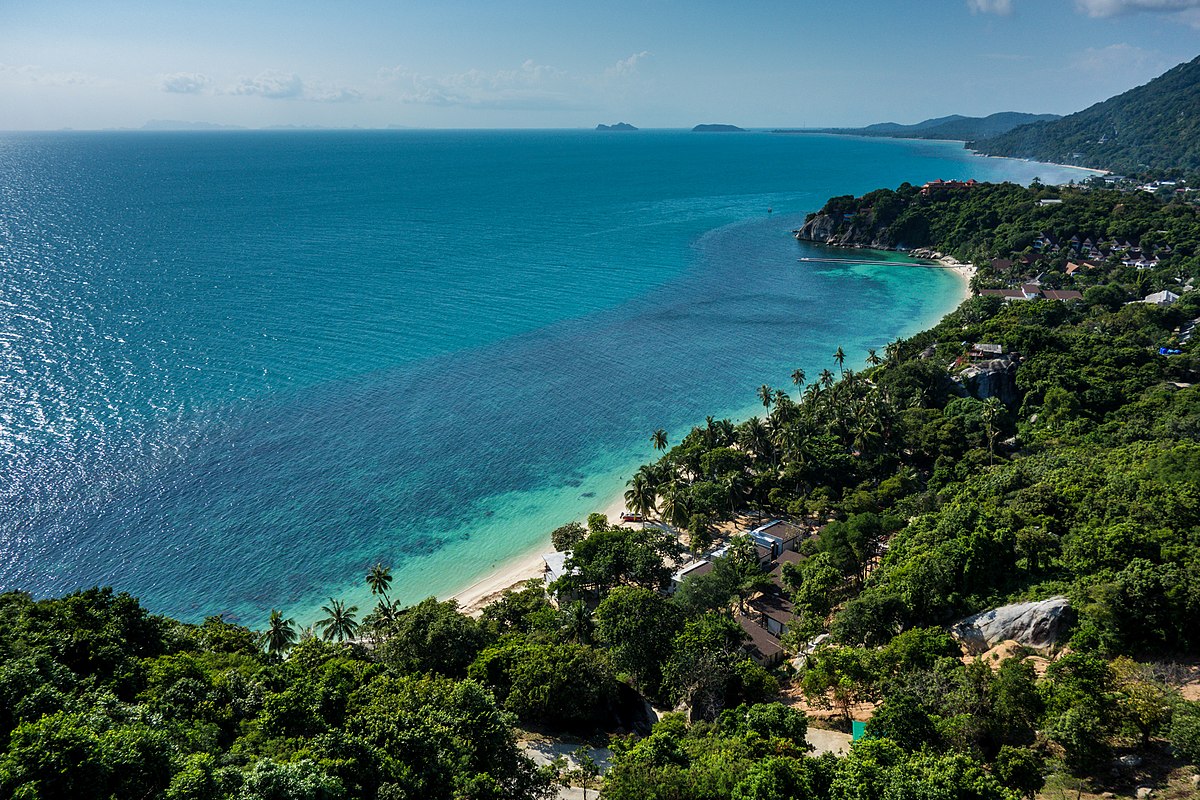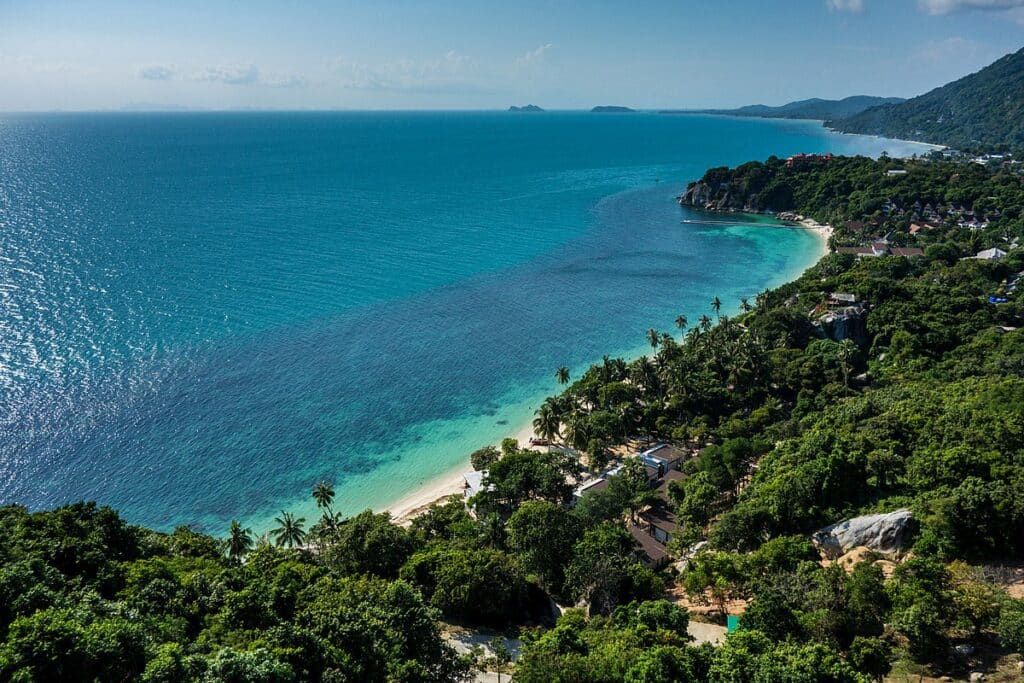 Everyone recognises this Thai island as the home of the Thai Full Moon Party, but did you know that this is also one of the best islands for scuba diving in Thailand?
The hard coral reefs attract a variety of tropical and pelagic fish, while the rock pinnacles and caves are ideal locations for whale shark sightings.
Address: Ko Pha-ngan District, Surat Thani 84280, Thailand
8. Khao Lak – a world-famous Thai island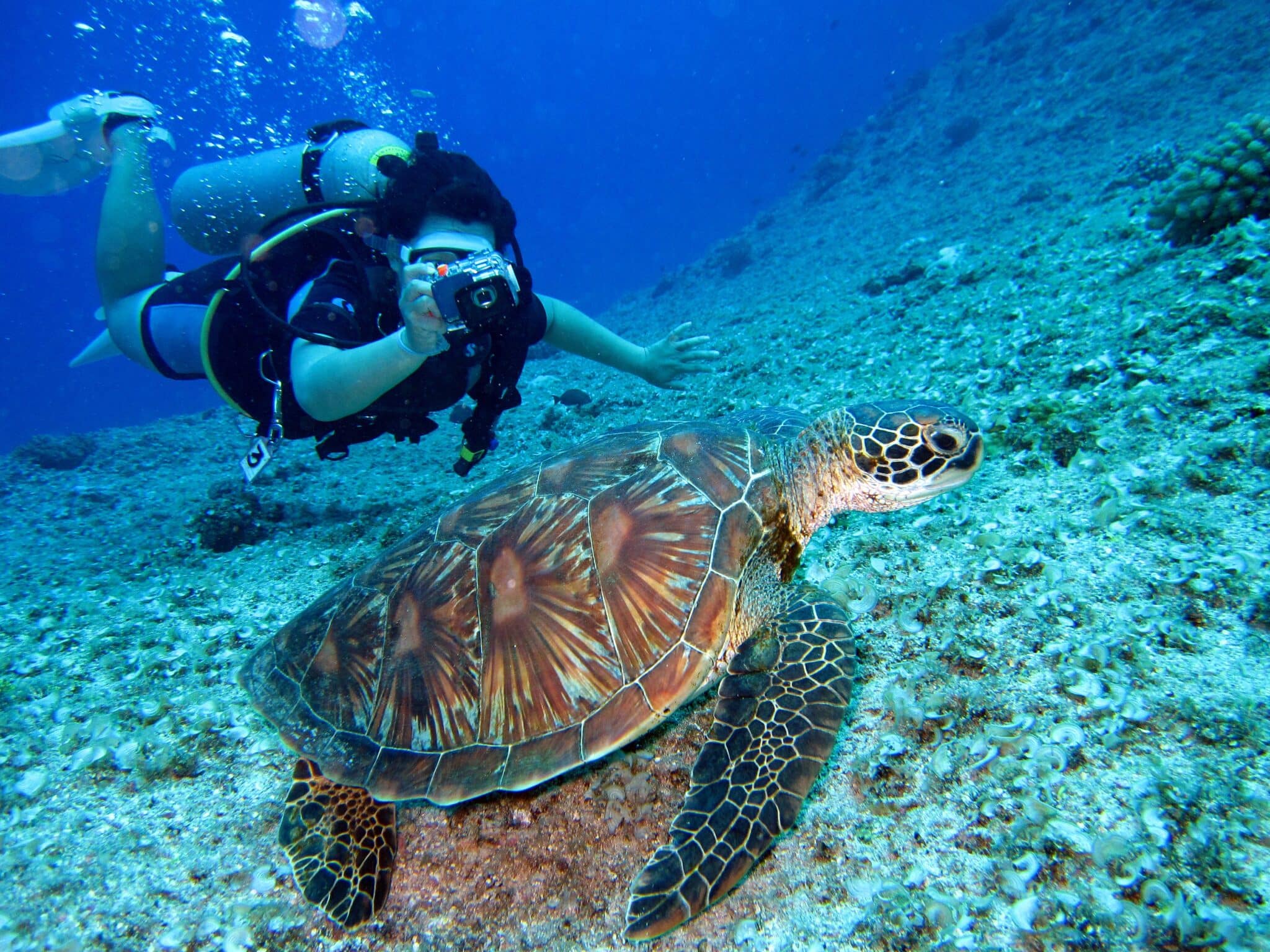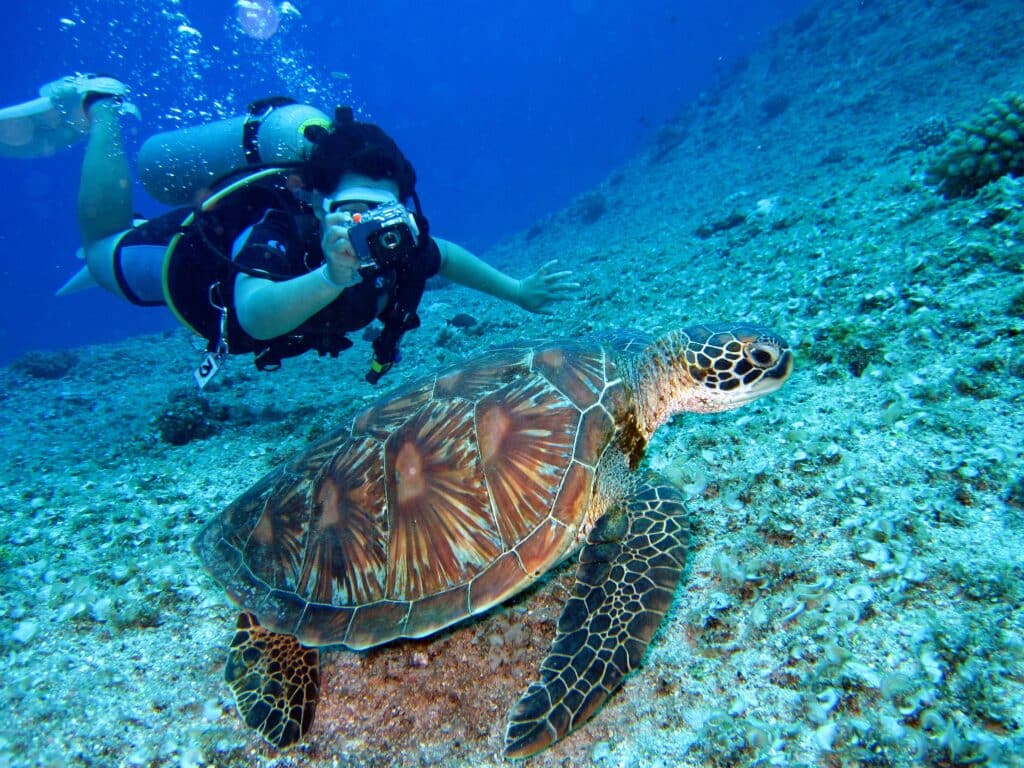 Khao Lak is world-famous for its diving, and the island is stunning with its abundance of lush vegetation, sandy beaches, and crystal-clear waters.
If diving is your thing, you cannot miss visiting Khao Lak. A massive variety of marine life and incredible shipwrecks make for an unforgettable experience.
Address: Khao Lak, Phang-nga, Thailand
7. Surin Islands – an archipelago in the Andaman Sea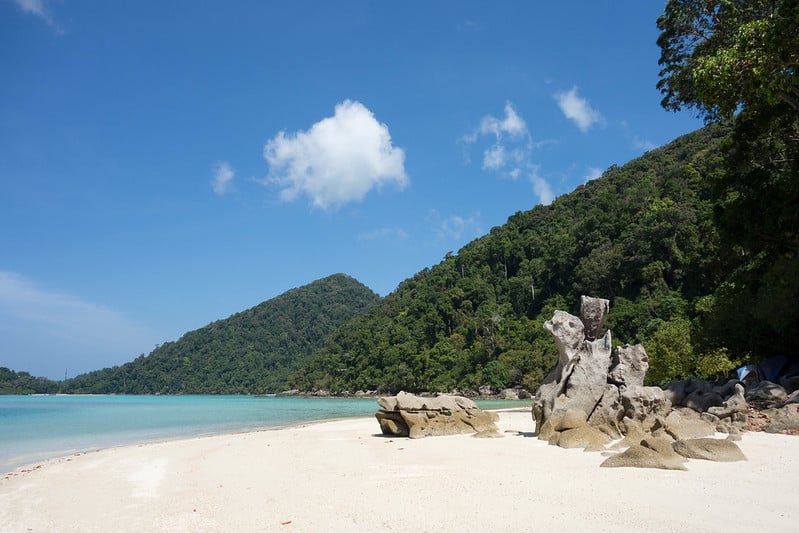 The Surin Islands are a five-island archipelago that are renowned for excellent diving conditions. They located just 60km (37 miles) from the mainland.
The islands are ideal for beginners, due to the shallow waters, as well as advanced divers because of the significant drop-offs. The waters are home to whale sharks, and the best time to see them is in February or March.
Address: Ko Phra Thong, Khura Buri District, Phang-nga, Thailand
6. Koh Lipe – for diving all year-round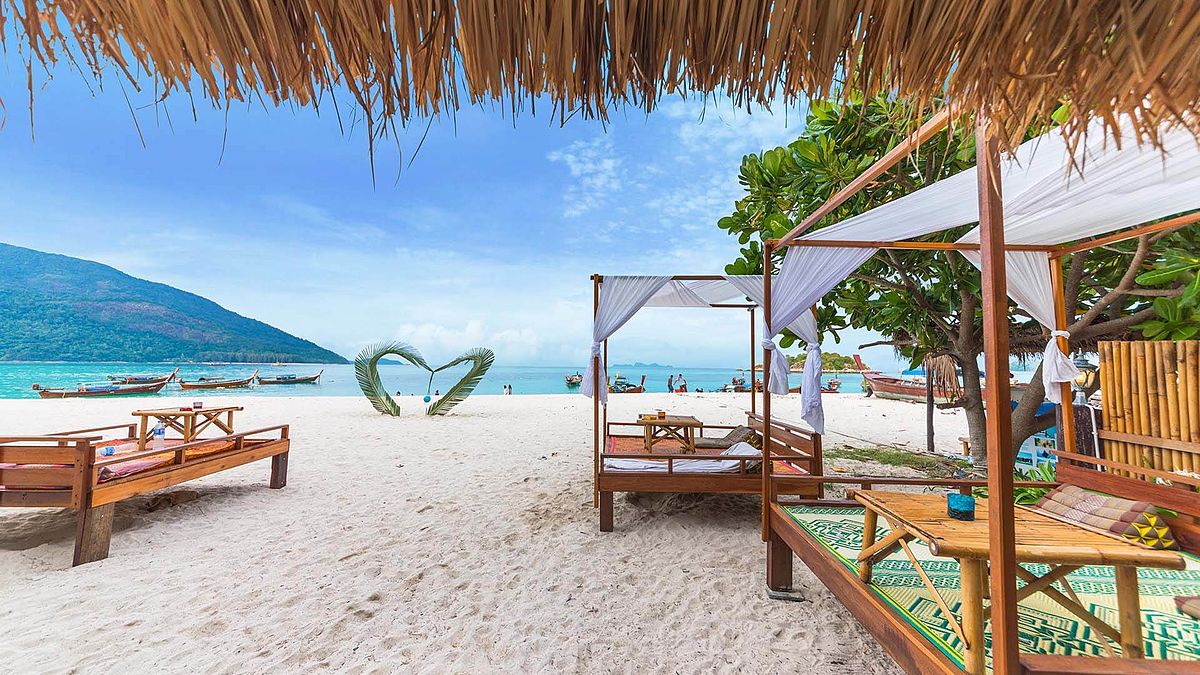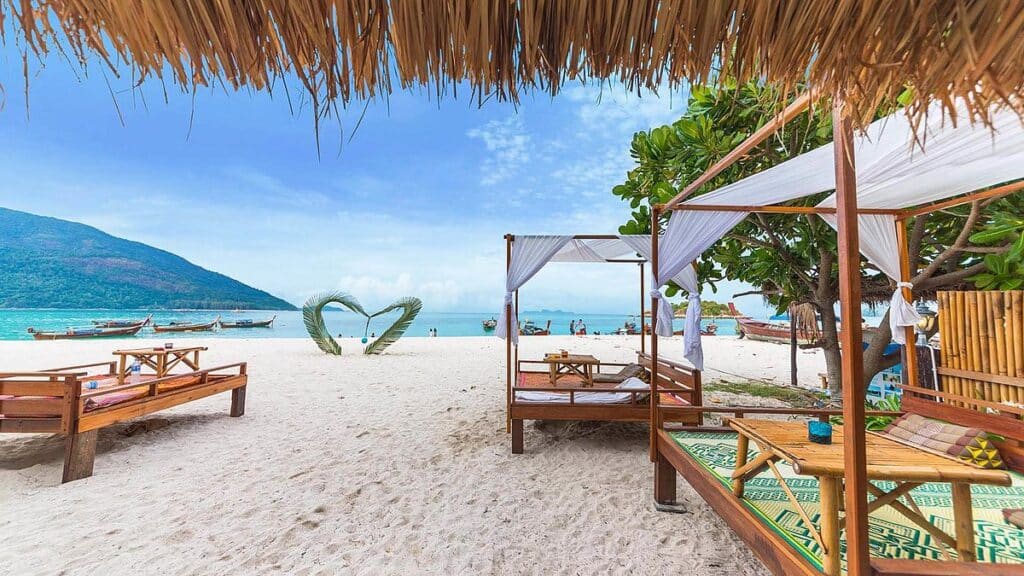 This is a fantastic island to dive on all year round. It is truly a joy to discover the range of colourful fish, whale sharks, sperm whales, and stunning coral reefs.
Koh Lipe is known for its perfect diving conditions as well as its unique rock formations, which make it a must-see for divers.
Address: Koh Lipe, Satun, Thailand
5. Koh Chang – for off-the-beaten-path diving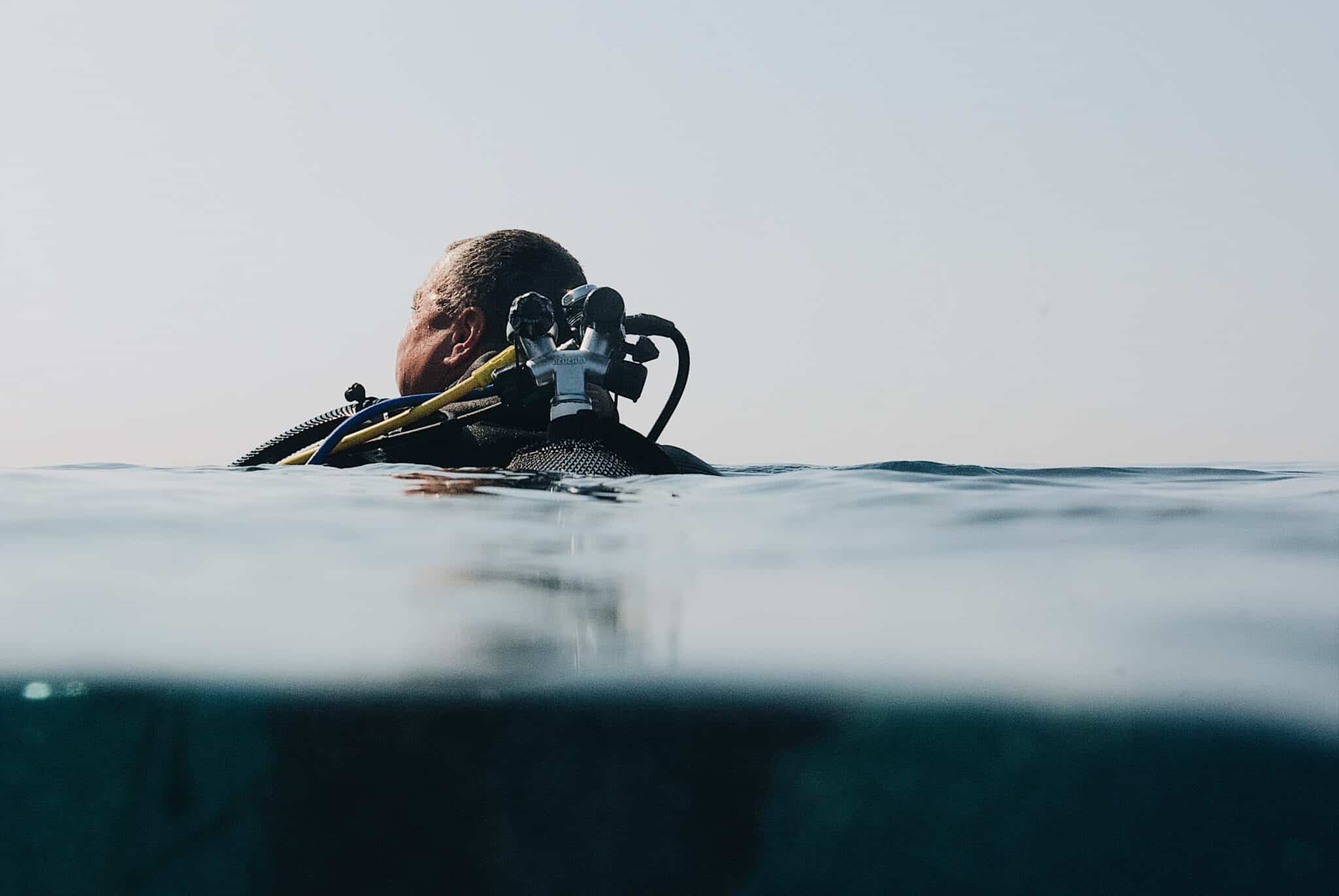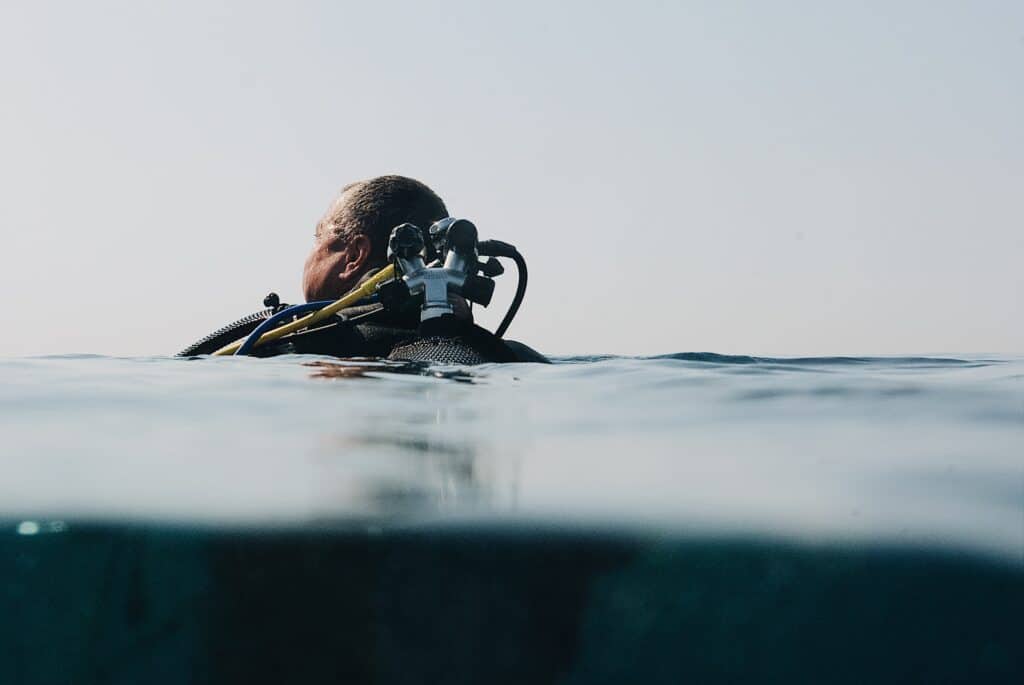 Koh Chang in the Gulf of Thailand is one of the best places for scuba diving in the country. Moreover, its seclusion makes it perfect for those who love to get off the beaten path and enjoy a laid-back atmosphere.
This is the spot to enjoy sightings of out-of-the-ordinary creatures like triggerfish, turtles, and occasionally whale sharks, and to see fantastic wrecks and coral reefs.
Address: Ko Chang District, Trat, Thailand
4. Koh Tachai – a gem of the Similan Islands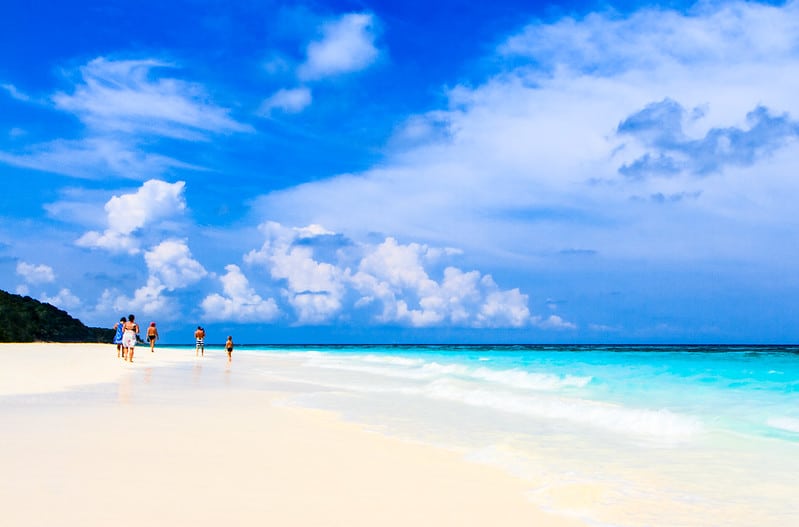 Located in the north region of Similan National Park, Koh Tachai deserves its place on our list of the best islands for scuba diving in Thailand.
This is a well-known dive site in Thailand, but the strong current means it is restricted to very experienced divers.
Address: Koh Tachai, Tachai Island, Thailand
3. Koh Phi Phi – a top diving destination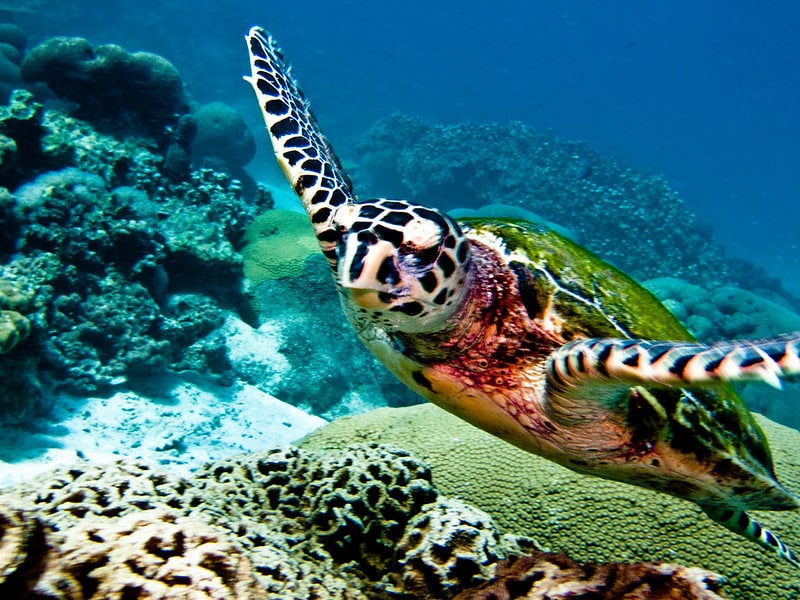 Koh Phi Phi gained fame as the filming location for the movie The Beach. But Leonardo DiCaprio isn't the only reason divers make their way to this Thai island.
This is a prime spot for diving in Thailand if you are on the lookout for underwater creatures such as leopard sharks, reef sharks, and scorpion fish, and it is best visited between February and May.
Address: Ao Nang, Mueang Krabi District, Krabi, Thailand
2. Koh Tao – Thailand's diving epicentre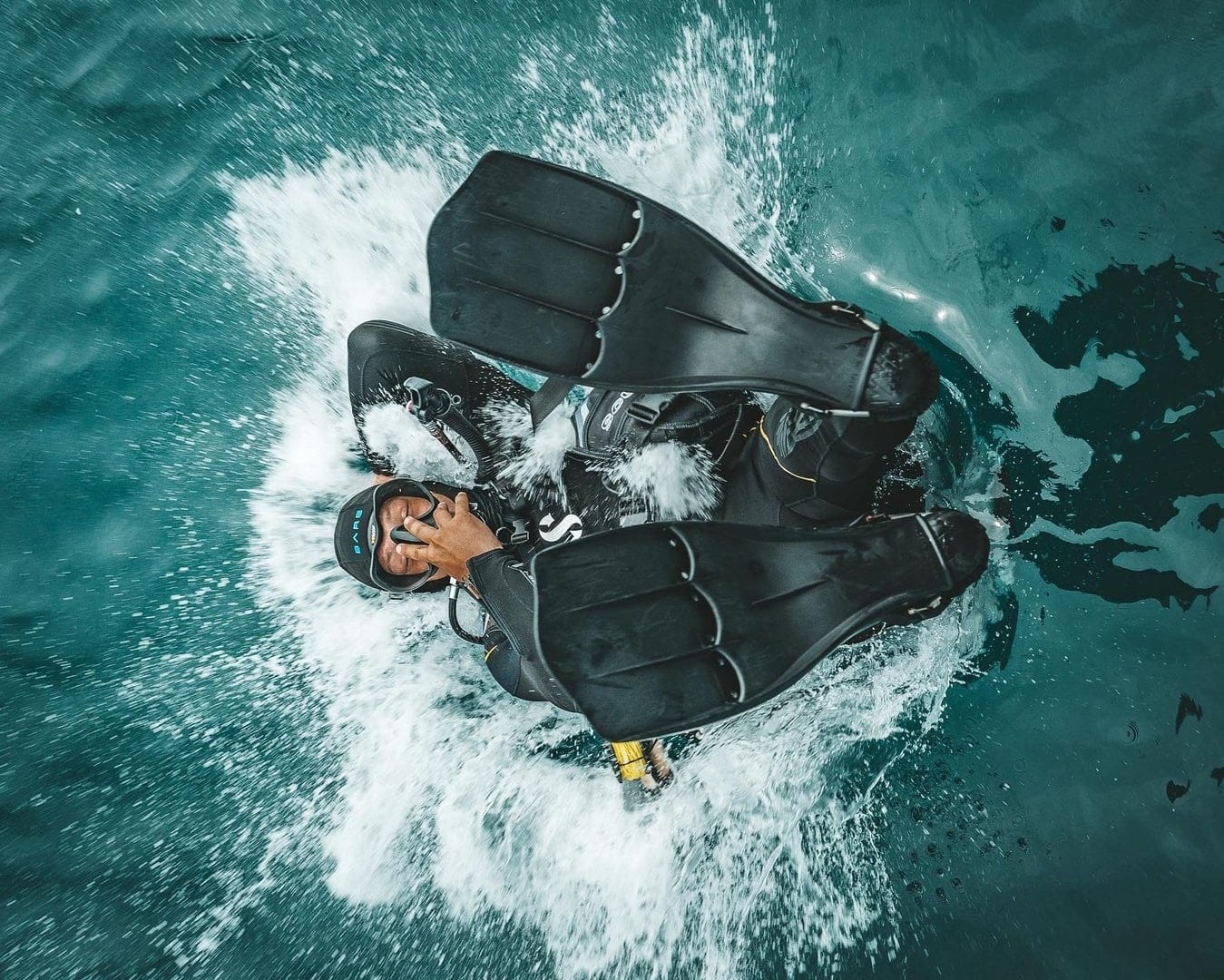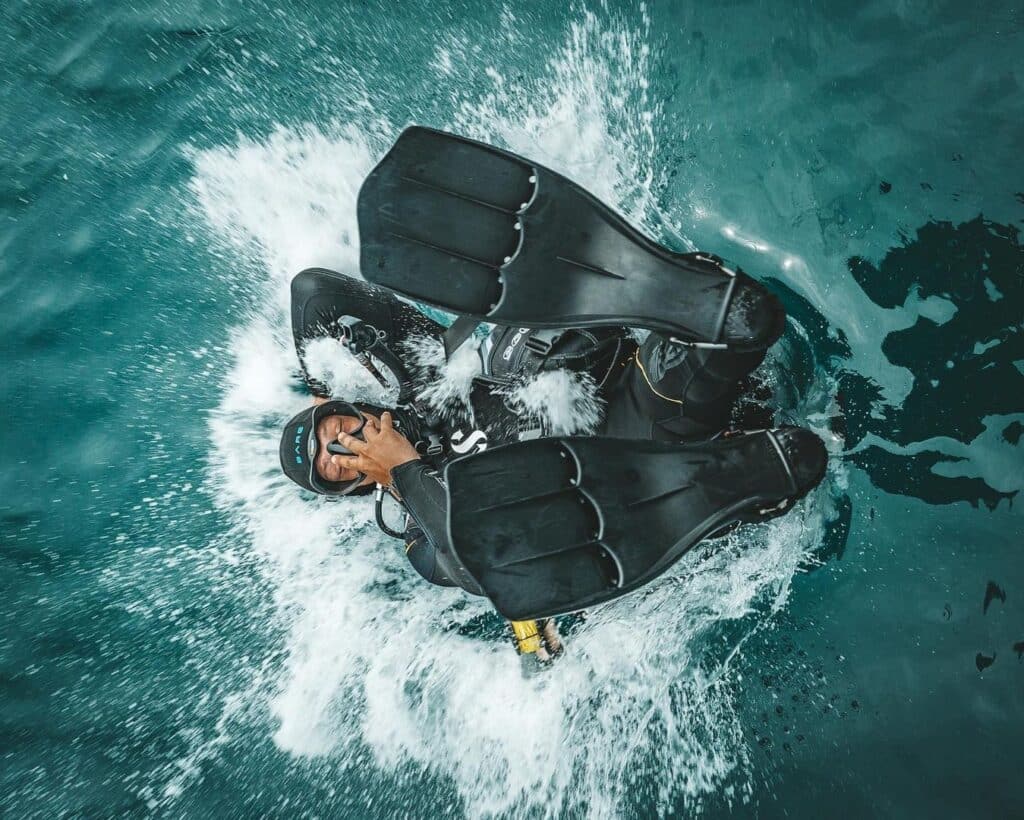 Koh Tao is the place to go for the ultimate underwater exploration, and the fact that it is the hub for new divers getting certified means that the diving culture here is strong.
There are plenty of great diving sites on Koh Tao, such as Chumphon Pinnacles and HTMS Sattakut – the best shipwreck.
Address: Ko Tao, Ko Pha-ngan District, Surat Thani, Thailand
1. Similan Islands – the best place for diving in Thailand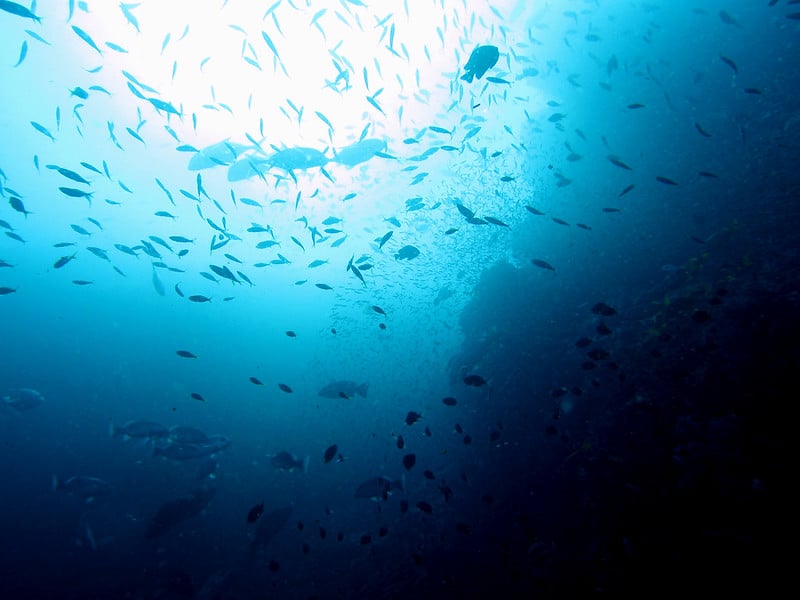 This stunning archipelago lies in the Andaman Sea and is sometimes overlooked by tourists on a quick visit to Thailand. Yet, divers know all about this spot, given the clear visibility and opportunity to spot some fantastic creatures.
It comprises eleven islands and the best time to dive at this protected national park is between October and May.
Address: Lam Kaen, Thai Mueang District, Phang-nga, Thailand
Notable mentions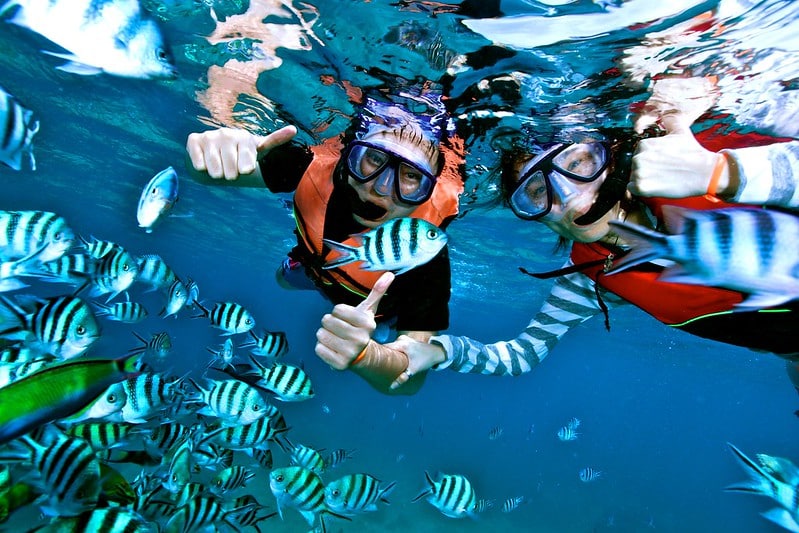 Koh Nong Yuan: Many people consider this little-visited island one of the best spots for diving and snorkelling in Thailand, and it is located right off the coast of Koh Tao.
Koh Dok Mai: This tiny island boasts limestone cliffs and excellent diving conditions. It is located just a few minutes from Chalong Bay in Phuket.
Koh Khrak: Located close to Pattaya, Koh Khrak is known for its coral reefs. Furthermore, its shallow waters make it ideal for beginner divers and snorkelling.
Koh Sak: Also near Pattaya, you will find this beautiful island with exceptionally calm waters, where you can spot dragonfish and even sea horses and some stunning reefs.
FAQs about the best islands for scuba diving in Thailand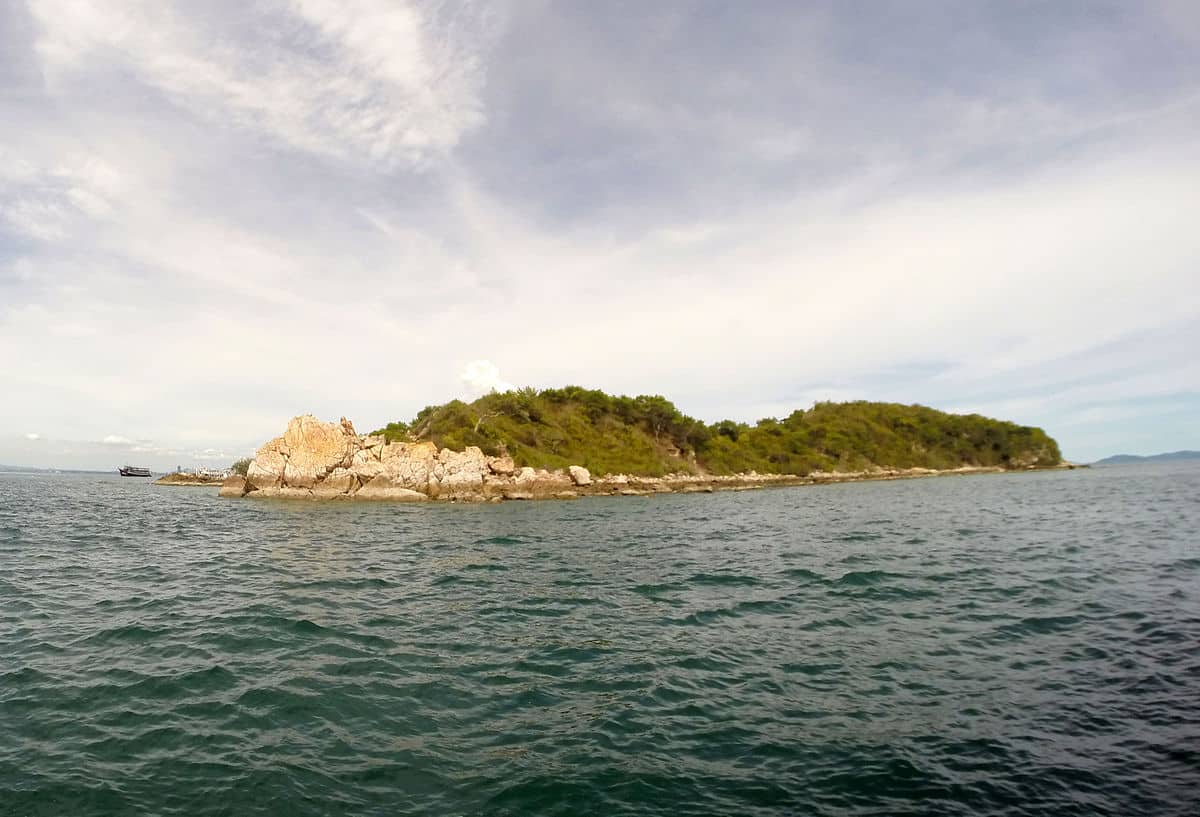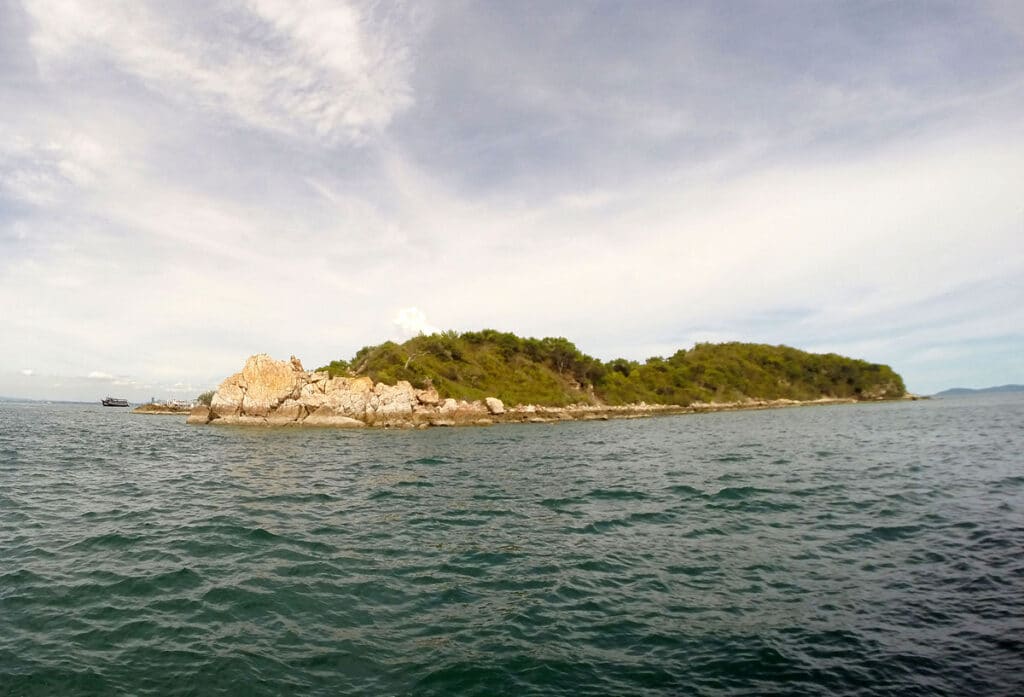 Does Thailand have good scuba diving?
Yes, Thailand has many great diving spots and boasts warm waters, stunning coral reefs, and a wide range of underwater creatures to discover.
Which Thai island is famed for diving?
Similan Islands are well known for their incredible diving opportunities, while Koh Tao is the hub for getting certified if you are starting off.
What is the best time to dive in Thailand?
While Thailand is a place to dive all year round, the best time for visibility, warm sea temperatures, and abundant wildlife is between November and April.
So, now that you know the best islands for scuba diving in Thailand, it's time to start planning your underwater adventure in one of the best parts of the world.