Unveiling Thailand's tropical Paradise as we delve into the five best Islands to Explore.
Thailand is an awesome country known for its beautiful islands with sandy beaches. There are so many islands in Thailand that it can be almost impossible to narrow down which islands to visit on a short trip. We have narrowed down all the islands to our five favourites!
The World Bucket List's tips for the top five islands in Thailand
Be sure to check the weather and climate of the islands during travels to ensure you have appropriate clothing, sunscreen, and other essentials.
Research the island's attractions and activities beforehand, allowing you to plan your itinerary accordingly.
Ensure you have adequate travel insurance that covers activities such as water sports, hiking, and medical emergencies.
Learning some basic Thai phrases will help with communication with locals.
5. Ko Phangan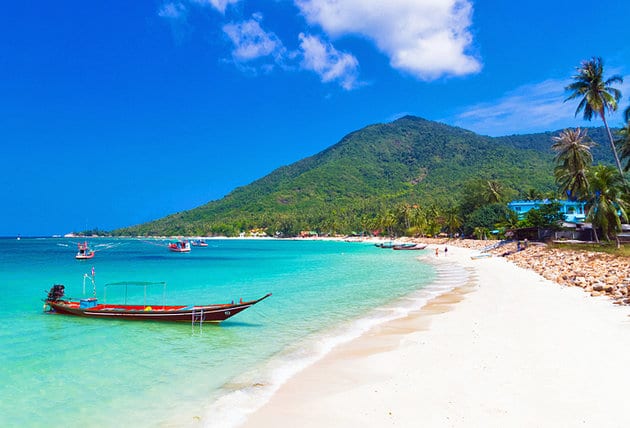 With plenty of things to do in Ko Phangan, this beautiful island is known worldwide for its infamous Full Moon Party, which takes place on Haad Rin Beach. This island isn't just about the Full Moon Party, as there are many isolated beaches and scenic treks you can explore to the north of the island, where you can also find the best resorts and hotels for all budgets. In the south, there are beautiful coastal areas with rugged mountainous backdrops that are away from the beach life you expect from this island. If you are interested in Thai food, an amazing food market is located in Thong Sala, the island's main town. Here you can get freshly grilled squid, spicy papaya salad, Pad Thai and much more – all for less than 100baht!
Related: Thailand Bucket List.
4. Koh Samui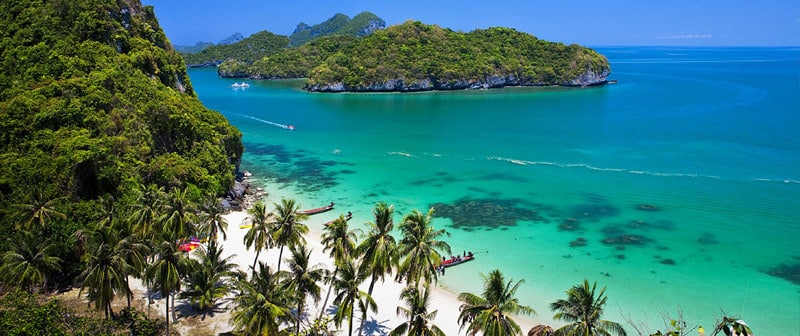 Koh Samui is Thailand's second-largest island, and it is absolutely stunning. It is an extremely popular destination, offering many places to stay, including luxurious five-star resorts, amazing beaches, and a cool jungle.
This island is known for its vast quantities of coconuts, and the locals use it in all sorts of things, from food to skin treatment! You can do everything here, from treks, lounging to partying hard.  Chaweng Beach is the best-known beach here and the spot for beach parties.
Read also: Top 10 beaches for surfing in Thailand.
3. Ko Chang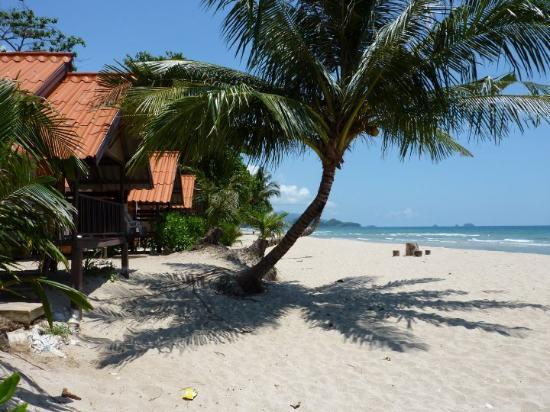 Ko Chang is located at the edge of Thailand, towards the the border with Cambodia. This island is the third largest in Thailand. It is distinct from other Thai islands by its mountains which produce several fantastic waterfalls, unbelievable coral reefs, rainforests and of course, long white sandy beaches. The past decade has seen Ko Chang become one of Thailand's most visited islands, and still, it remains far quieter than Phuket or Ko Samui. Probably the best and most popular beach on this island is the White Sand Beach which is located to the island's northwestern corner.  The central area of the hotel has beautiful sandy beaches and a range of hotels and resorts.
Check out: Things you need to know before moving to Thailand.
2. Koh Tao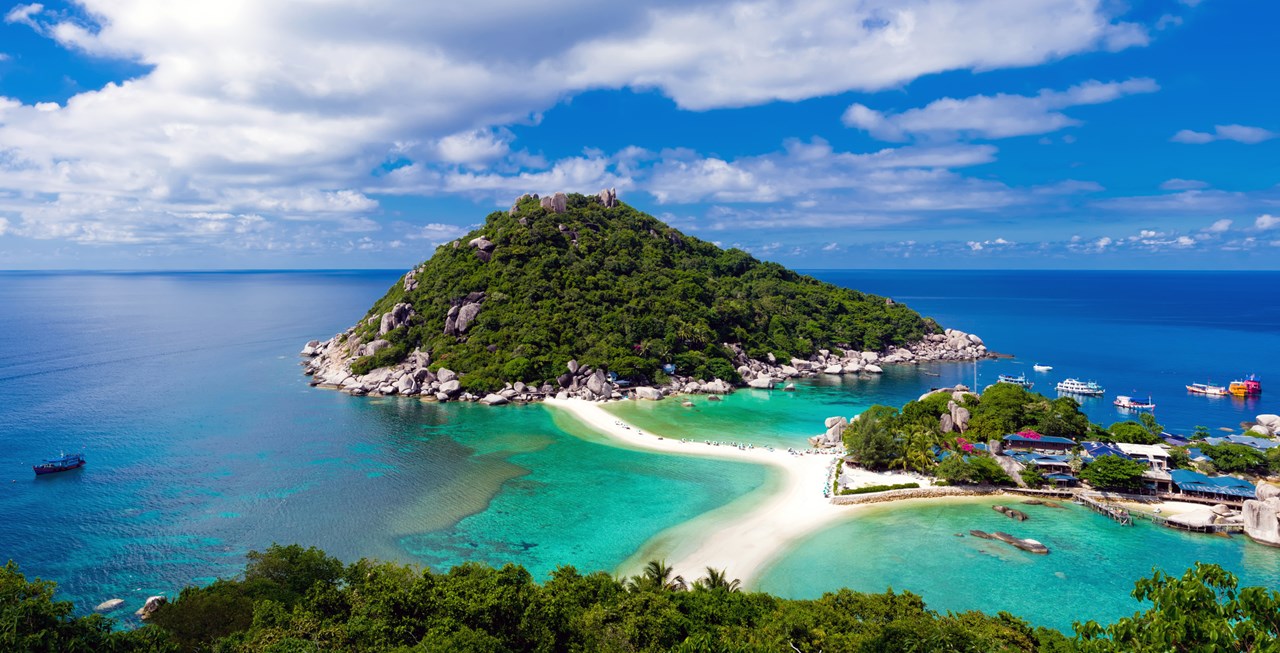 Ko Tao is booming. It is quickly becoming the best Thai island for recreational purposes. The island offers a wide range of activities, including scuba diving, rock climbing, and hiking. With about 7000 new divers getting certified here each year, it makes Ko Tao one of the most popular destinations for first-time divers to learn. The ever-increasing tourist numbers have seen the number of bars, nightclubs, hotels and services increase, making it possible to do whatever you would expect from a booming island.
If you are planning a trip to Thailand, make sure Ko Tao is on your Thailand itinerary.
1. Ko Phi Phi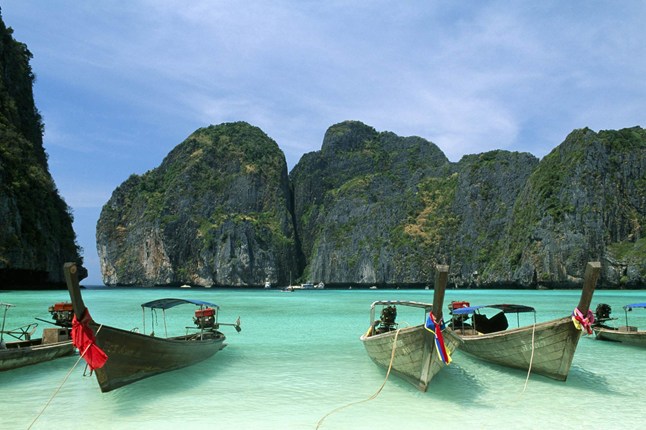 Phi Phi… What a place it is. Almost everyone you talk to who has visited love it, and for very good reason! Ko Phi Phi Don exists as the largest island of Phi Phi group, and is the only island with permanent inhabitants. The smaller Ko Phi Phi Leh is a national park made famous by a movie called "The Beach" which stars Leonardo DiCaprio. Ko Phi Phi suffered badly in the Indian Ocean tsunami of December 2004, but has been completely rebuilt and you wouldn't even know this happened! There is everything you would expect for a paradise island: the food is great, the beaches on Koh Phi Phi are fantastic, there is lots of activities to do and there is a beach party every single night! This is our favourite place in Thailand!
Did we miss something? Please leave us a comment below if you think we should have included another island.
Read more: 10 best islands for scuba diving in Thailand.
Your questions answered about the top five islands to visit in Thailand
What is the most fun Thai island?
The most fun Thai island can vary depending on personal preferences and interests. However, Koh Phi Phi is often regarded as one of the most vibrant and exciting islands in Thailand. Known for its lively nightlife and stunning beaches.
Is it easy to island hop in Thailand?
Thailand offers excellent opportunities for island hopping adventures. There are various transportation options available, including speedboats, ferries, and long-tail boats, which make it convenient to travel between different islands.
How many days are enough for Thailand trip?
12 days gives you plenty of time to fly between two or three regions. 10 days is still enough time to visit a couple of areas, see major attractions, go island hopping.