Thailand has some of the best diving spots the world has to offer, so let's take a look at our top ten picks.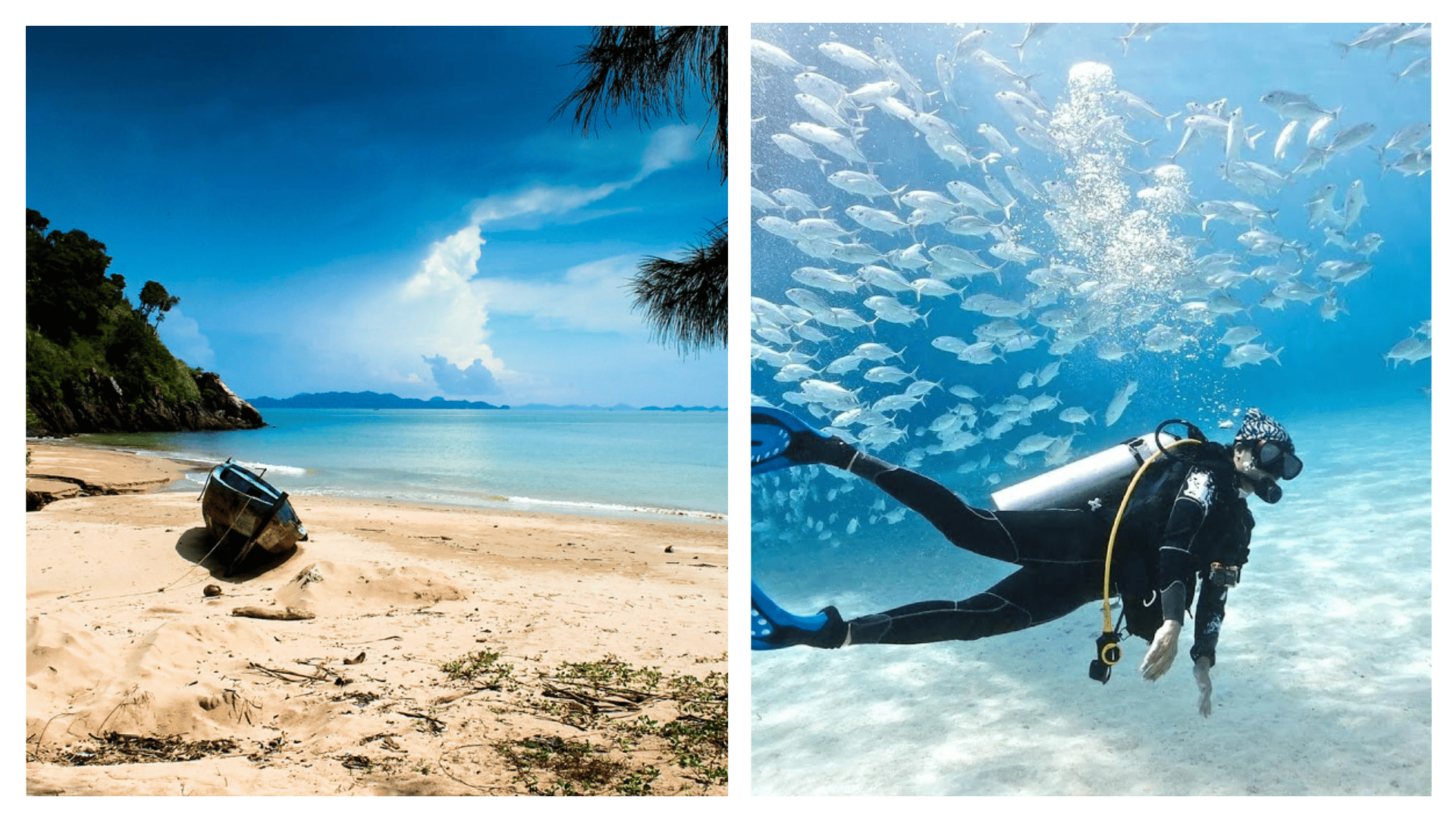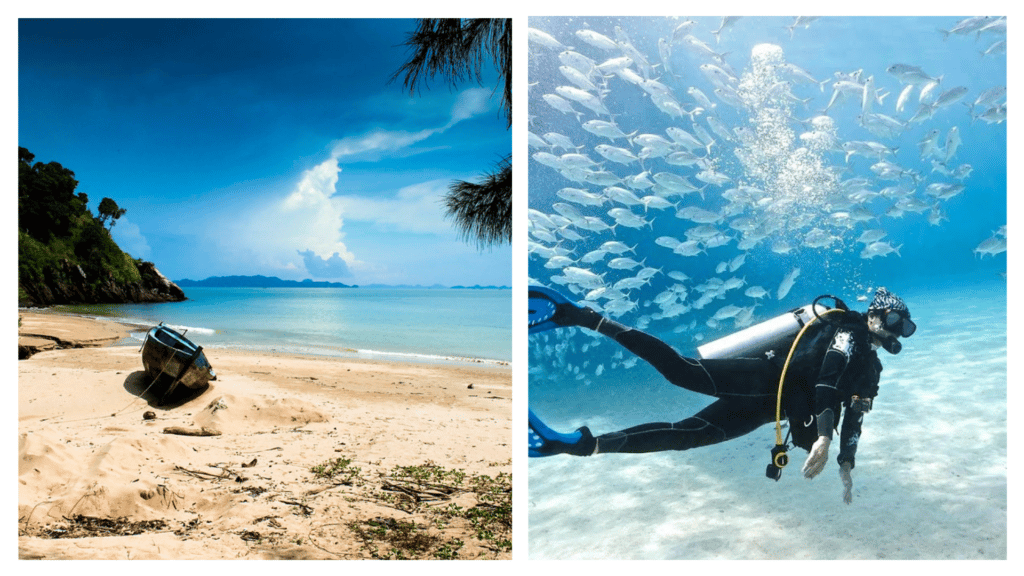 Scuba diving in Thailand is an experience like no other. Islands all over the country have a great reputation for having some of the best dive schools.
From manta rays and leopard sharks to diverse and brightly coloured corals, there are so many stunning sights to discover.
If you're planning a trip to the 'Land of Smiles' and want to experience some of the best scuba diving Thailand has to offer, then read on to start planning a trip.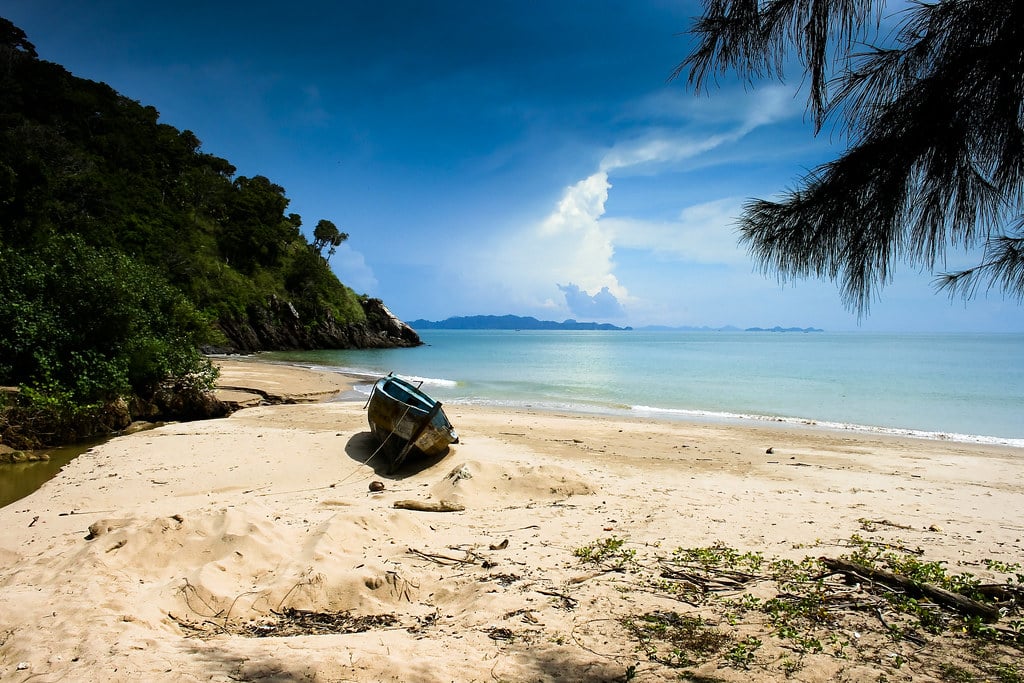 Koh Lanta is one of the less popular diving islands in Thailand, but that doesn't mean it isn't just as beautiful.
As it isn't one of the bigger party islands in the country, not as many people flock here as the likes of Koh Tao, Koh Samui, or Koh Phangan.
However, diving here is some of the best on the west coast of the country. Here, you will see a plethora of stunning fish and colourful reefs, there are plenty of amazing things to do in Koh Lanta with kids too.
9. Koh Phangan – for all levels of diving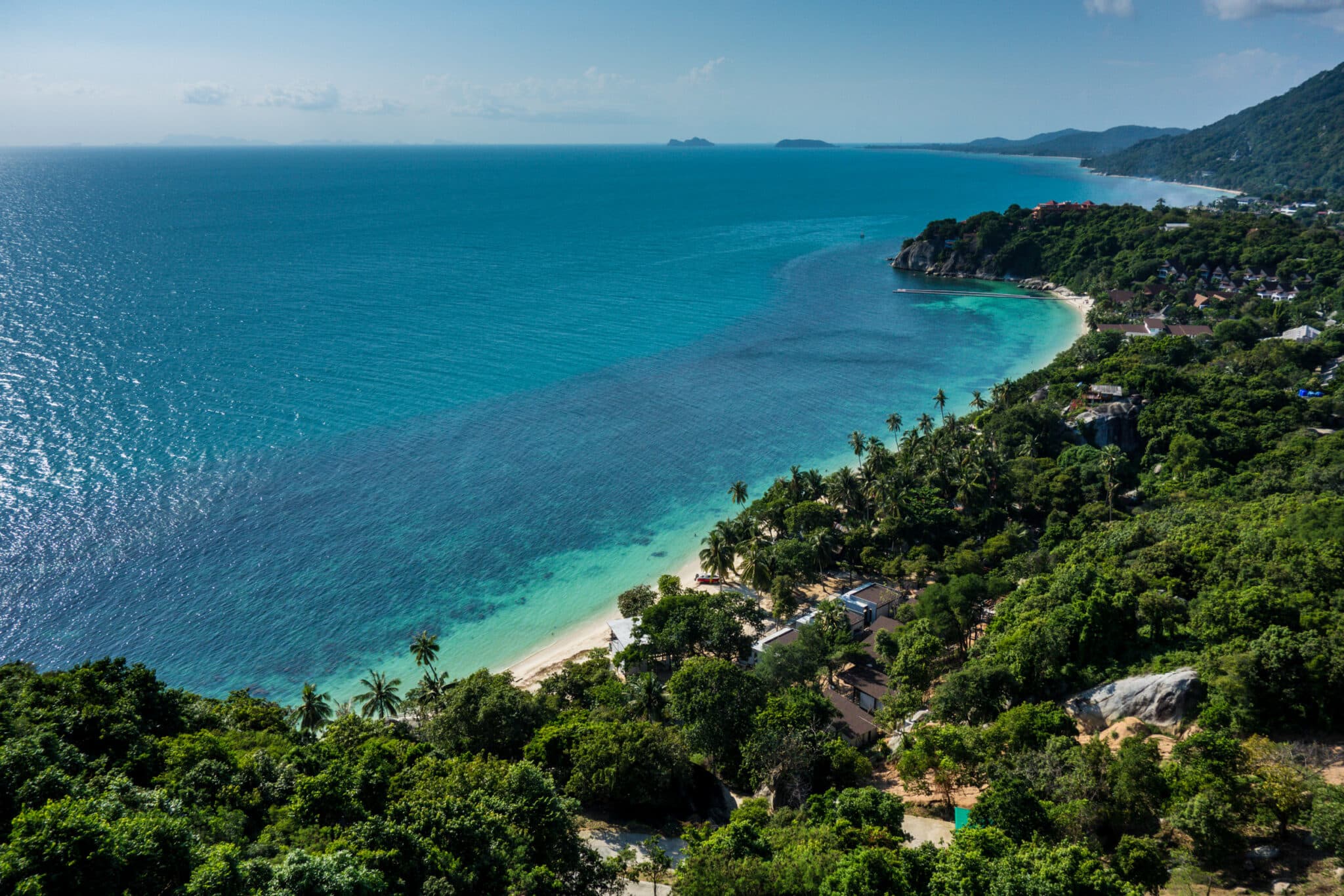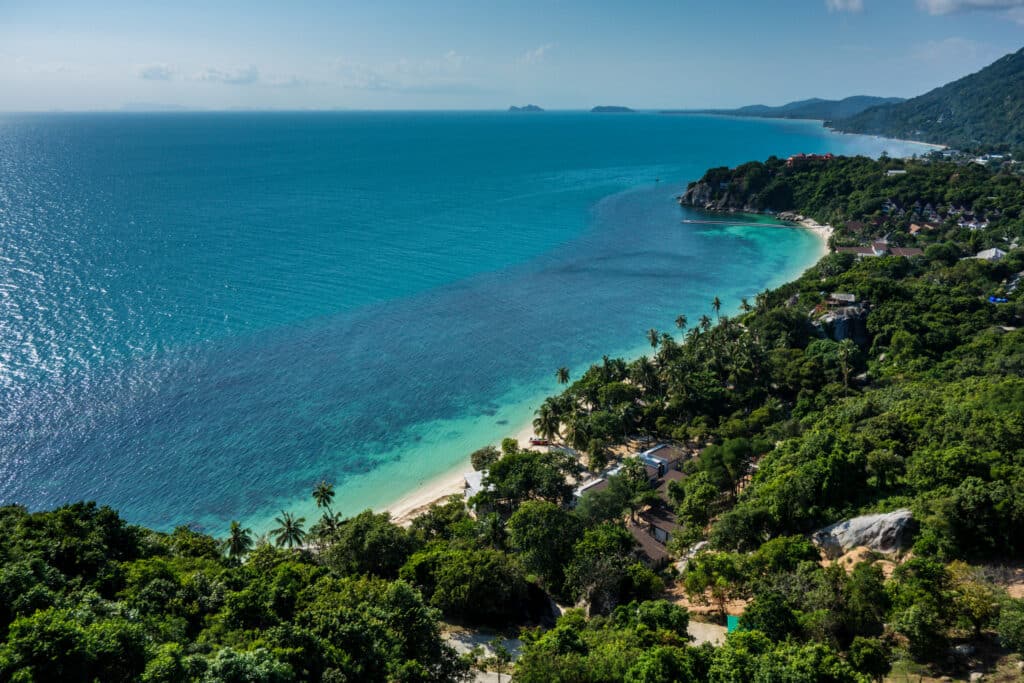 If you choose to go scuba diving in Kohn Phangan, the caves in the area offer some of the best whale shark sightings.
Located between Koh Tao and Koh Samui, this island is iconic for diving and caters to both beginner and advanced divers.
8. Phuket – a big party spot in Thailand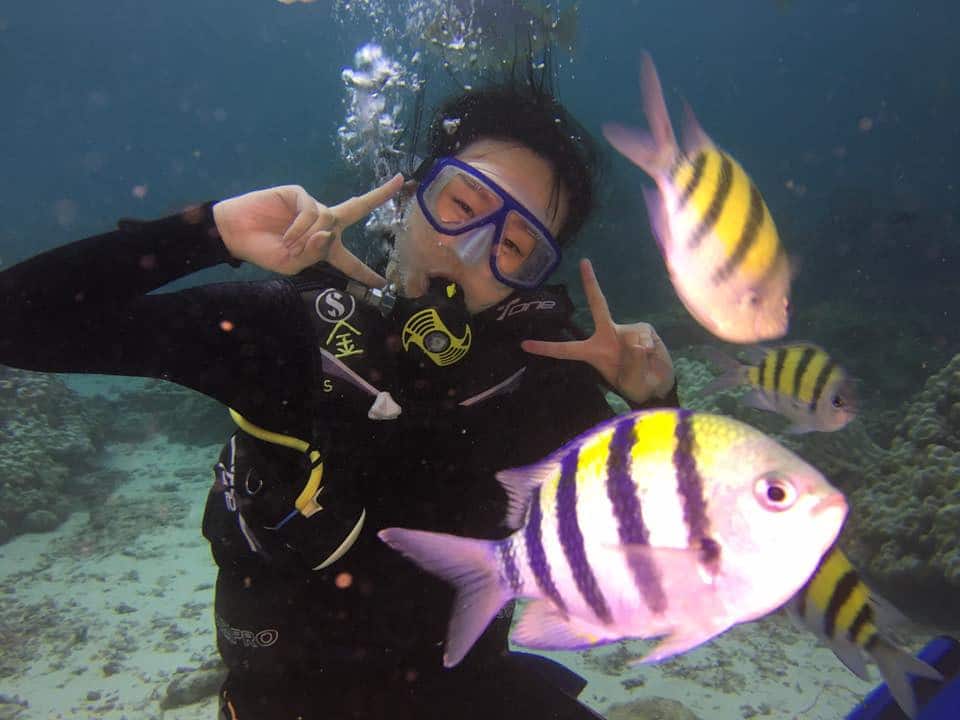 Thousands of people flock to Phuket every year for the party scene, the beautiful sights, and the scuba diving.
The National Marine Park in Phuket is open for diving from November to May, so be sure to plan accordingly. Plus, day trips to the islands are available from Phuket all year round, so you'll always be able to plan a stunning dive trip.
7. Koh Chang – some great shipwreck diving sites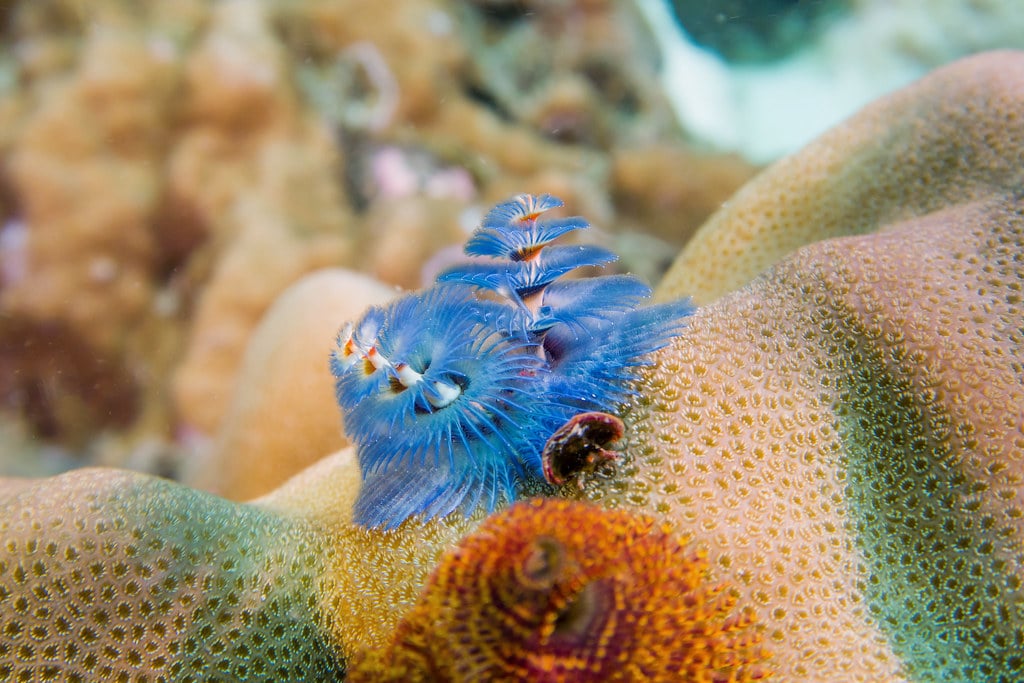 Translating to 'Elephant Island', Koh Chang is a great diving spot that's a lesser travelled choice. Shipwreck diving in Koh Chang is huge as these waters hold Thailand's largest wreck vessel.
The waters of Koh Chang also contain some seriously stunning coral reefs. If you find yourself in Koh Chang as a diver, you're sure to have an incredible experience.
6. The Similian Islands – diverse diving landscapes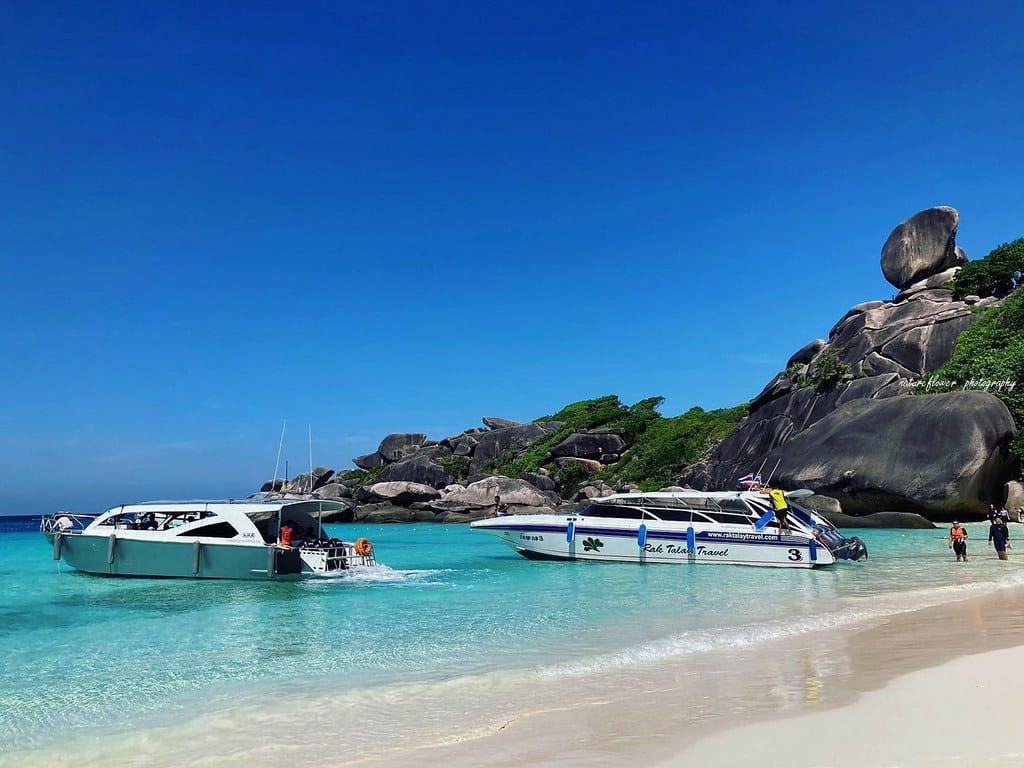 Diving season on the Similian islands runs from late October to early May. The different spots on the island for diving are very diverse. From sloping coral reefs to deep gorges, there is so much on offer here.
5. Koh Samui – great for beginner divers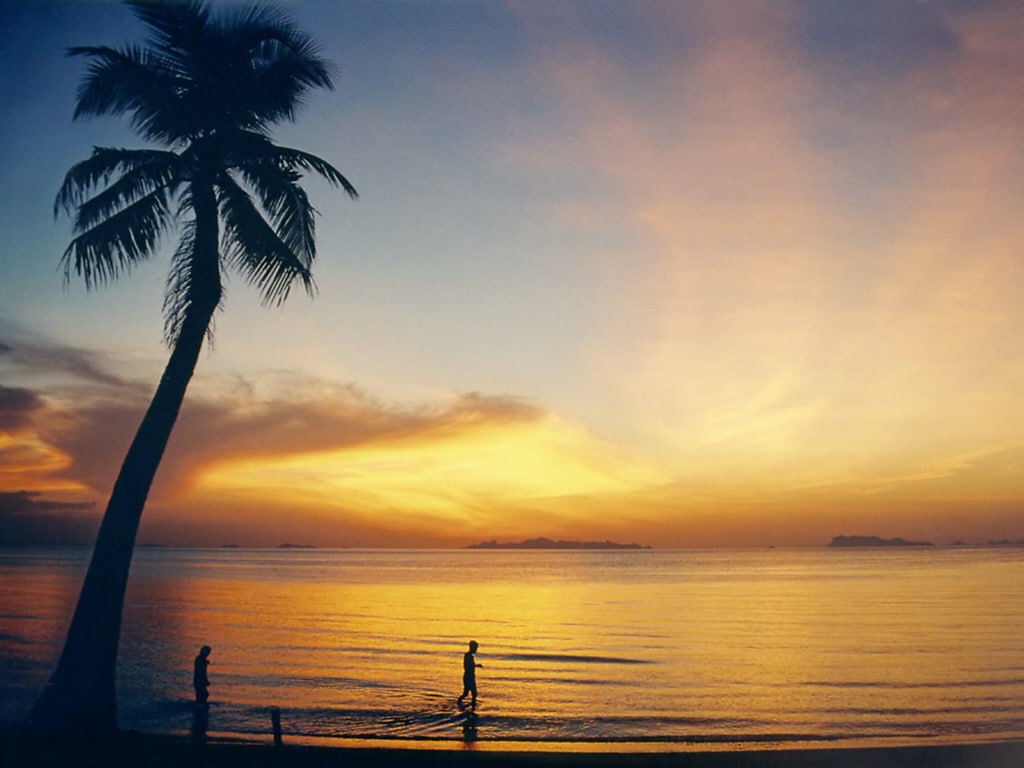 Koh Samui is a great diving island in Thailand for beginner divers. With calm and bright waters, conditions tend to remain stable throughout the year.
Temperatures on the island never drop below 29 C (84 F), so it's a lovely island to dive on.
4. Koh Lipe – many great diving spots in the national park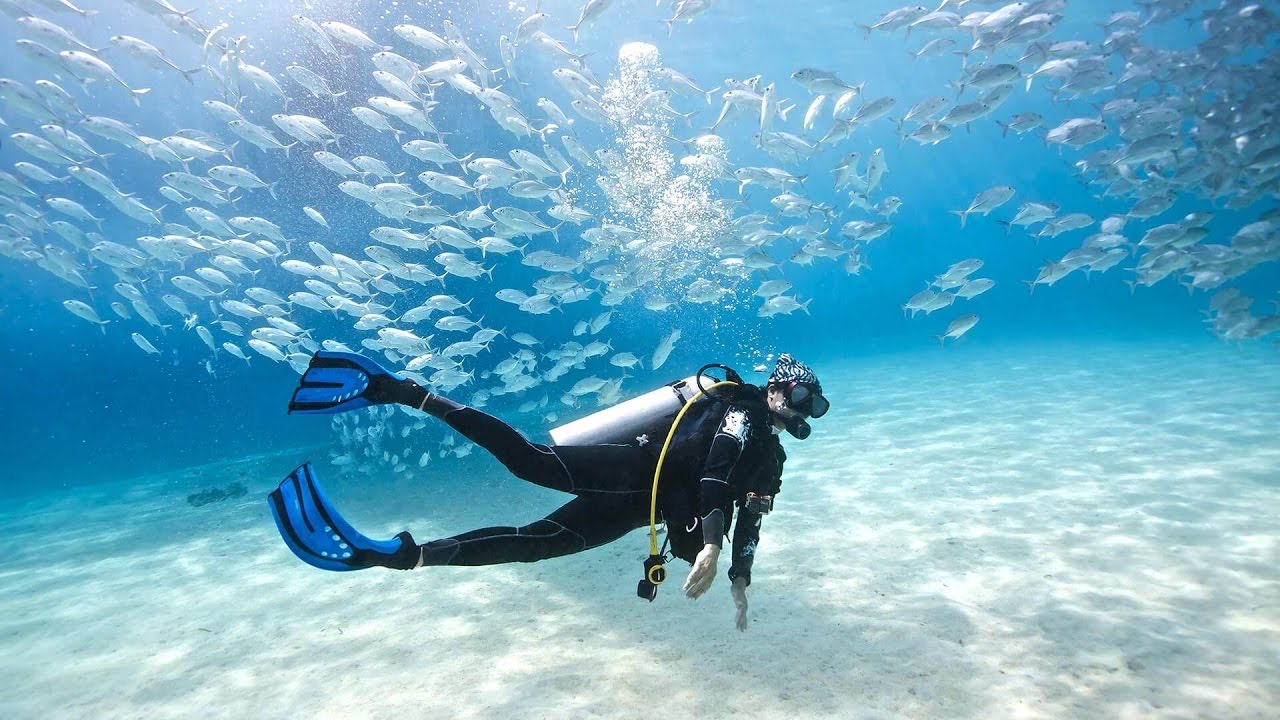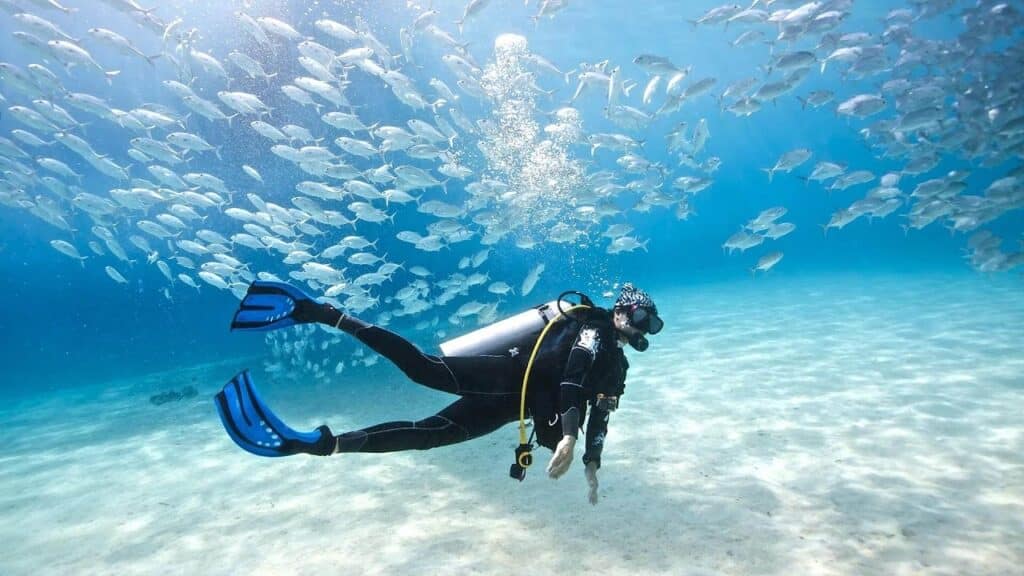 One of the great things about Koh Lipe is that you can enjoy diving there at any point throughout the year.
Many of the best dive sites on the islands are situated in the Tarutao National Marine Park, which shares a border with Malaysia. Here, there's a good chance that you will spot a number of whales, dolphins, sharks, rays, and other sea creatures.
3. The Surin Islands – healthy reef and marine creatures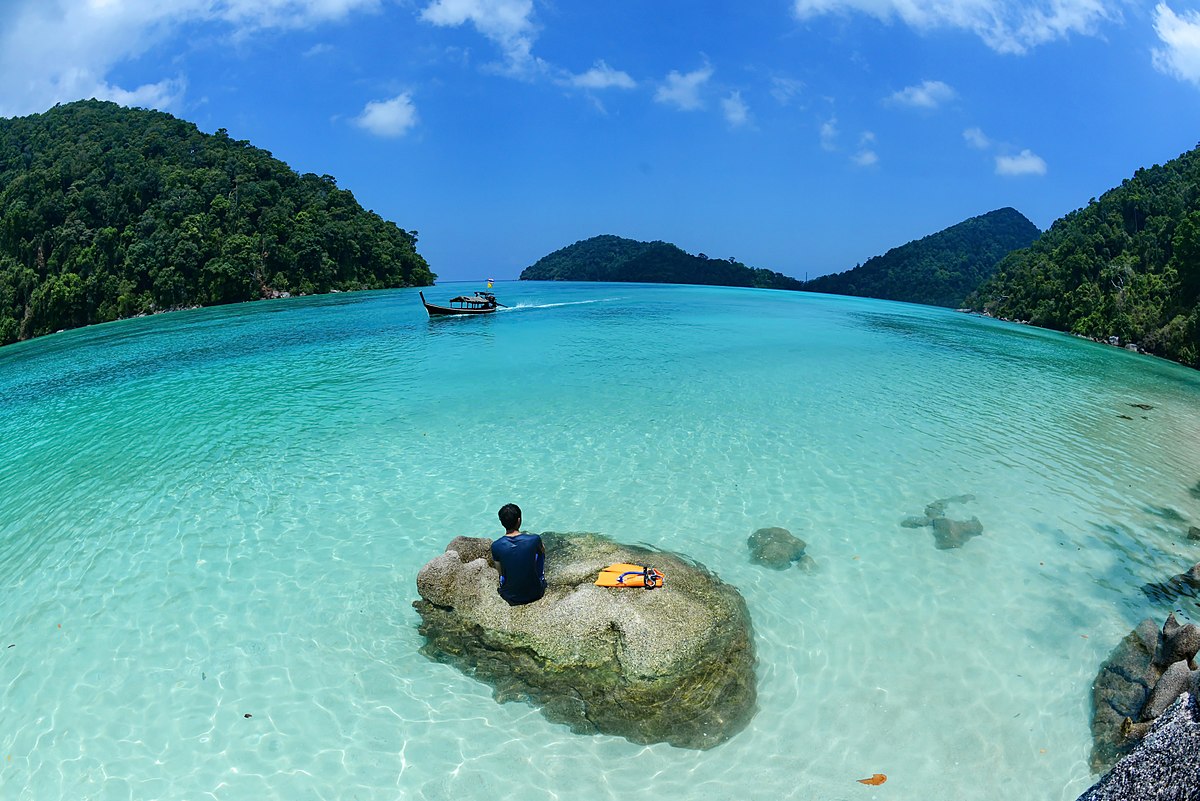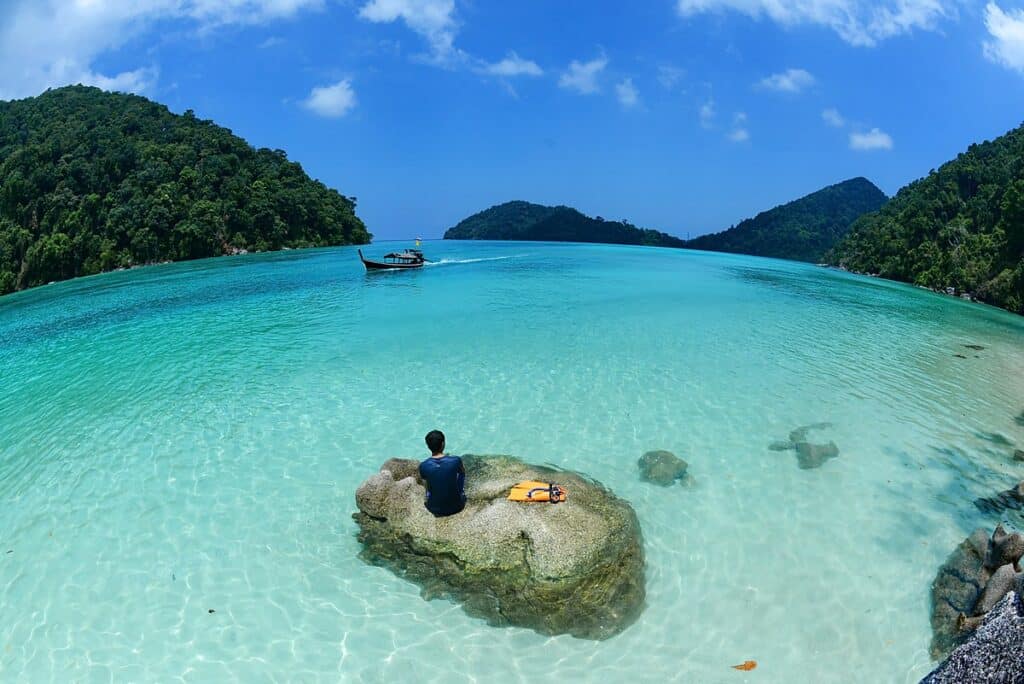 Diving spots on the Surin islands offer some of the best coral reefs you can see in the area. With the chance to spot turtles, snappers, octopus and more, this is certainly one of the best places for scuba diving Thailand has on offer.
2. Koh Phi Phi – endless possibilities to see stunning marine life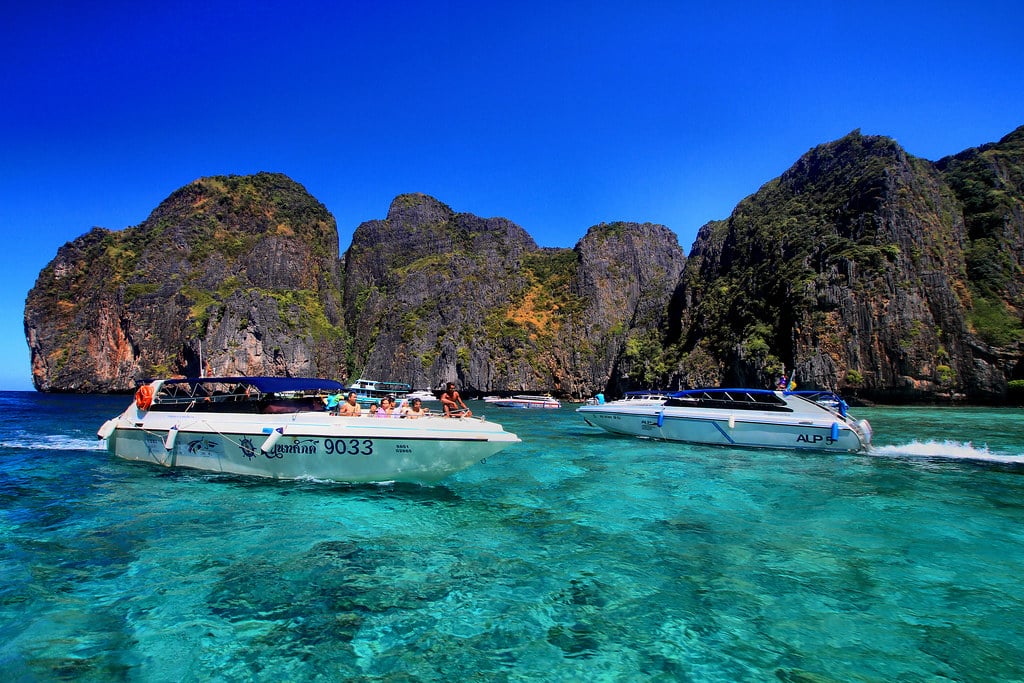 Koh Phi Phi is yet another stunning island in southern Thailand. Known most famously for the Full Moon parties, the best conditions for scuba diving run from February to May when the waters are at their calmest.
Hing Daeng, AKA Red Rock, is located off the coast of Koh Phi Phi and is one of the most incredible spectacular diving spots in the country.
1. Koh Tao – the best scuba diving Thailand has to offer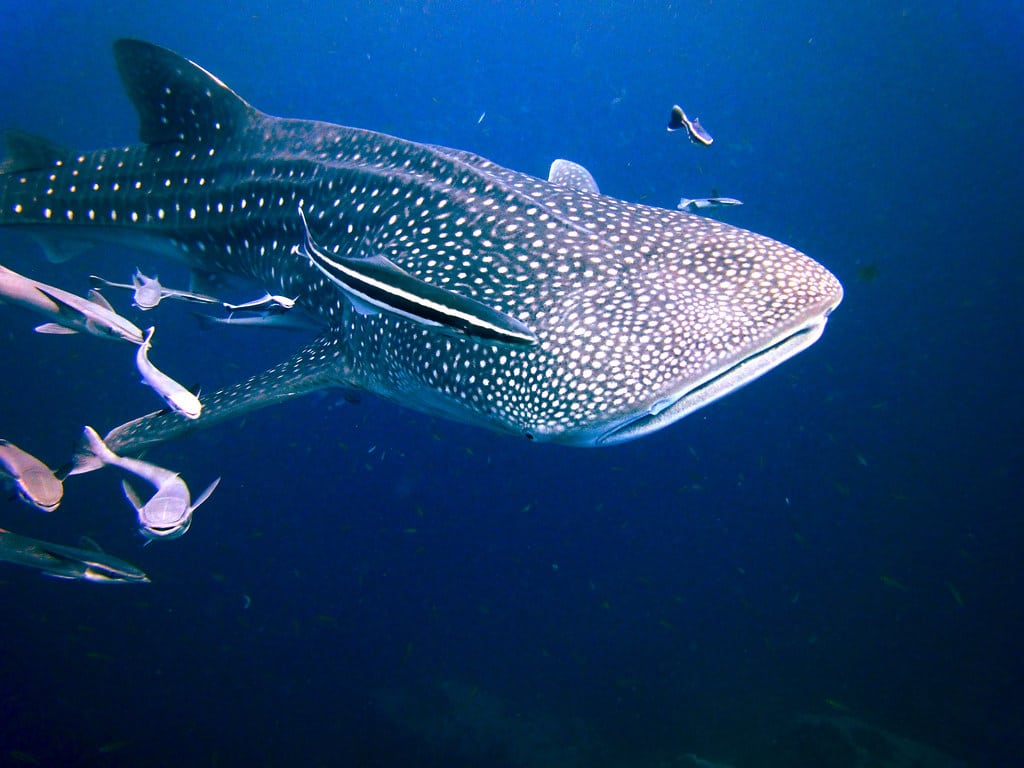 Koh Tao has long been recognised as one of the best places for diving in the world. This beautiful island in the south of Thailand attracts thousands of visitors every year for diving as well as partying.
For those looking for an inexpensive and unforgettable diving experience, Koh Tao is a must. It's a great spot for beginner divers, as conditions are usually relatively easy to handle. However, classic to Thai weather, conditions have the ability to change very quickly.
So, there you have it. In between eating delicious Thai food, checking out temples, and partying the night away, these are some beautiful spots to check out the beautiful marine life Thailand has to offer.