Want to save those euros for some extra pints while in Amsterdam? Here are some free museums to check out in the city.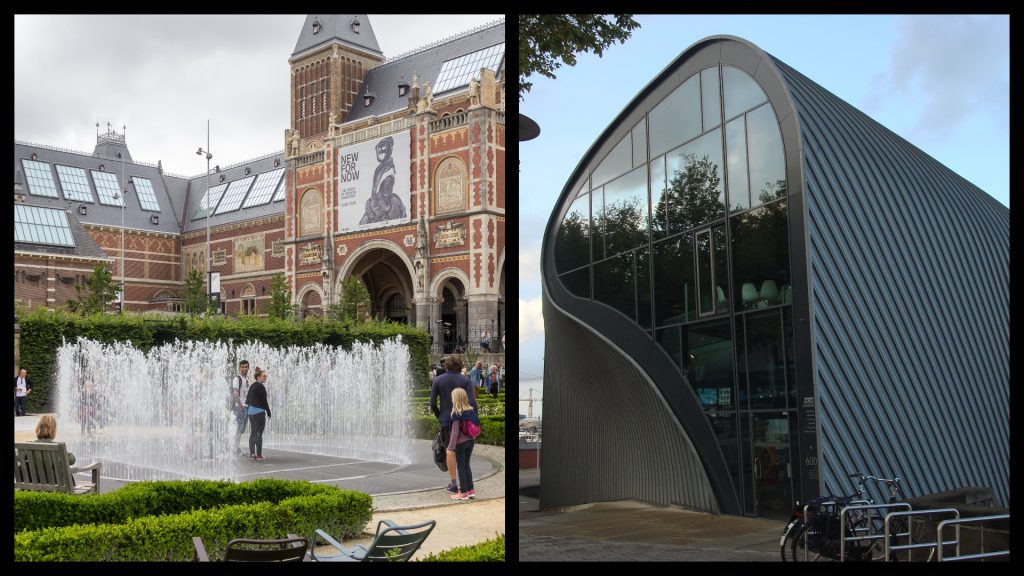 Amsterdam is a bustling capital city that draws flocks of people yearly, all eager to discover what is on offer. But did you know that there are actually plenty of free things to do here, including museums?
We will uncover the best free museums in Amsterdam that will save you money without missing out on experiences.
Many people make the long journey from across the globe to visit such famous sights in Amsterdam, such as the Anne Frank House, the Red Light District, the Van Gogh Museum, and, of course, to catch a glimpse of the houseboats dotted along the canals.
But, if that's not for you or you have been there done that, then read on for the ten best free museums in Amsterdam, guaranteed to keep you busy.
10. Amsterdam's street art – where art is all around you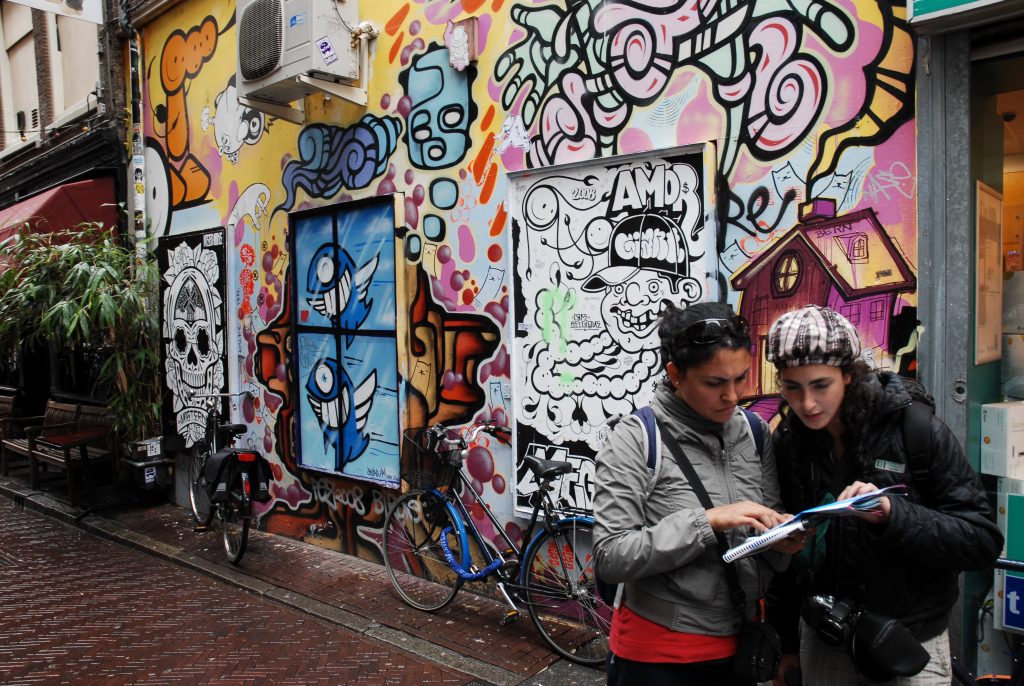 Amsterdam itself is an epic outdoor street art museum, where you can discover famous works of art all throughout the city. Plus, it is free, of course.
The street art scene in Amsterdam is thriving, and you'll certainly find some Instagrammable spots along your street adventure.
More info: HERE
Address: Amsterdam, Netherlands
9. Botanical Gardens at Vrije University – for budding botanists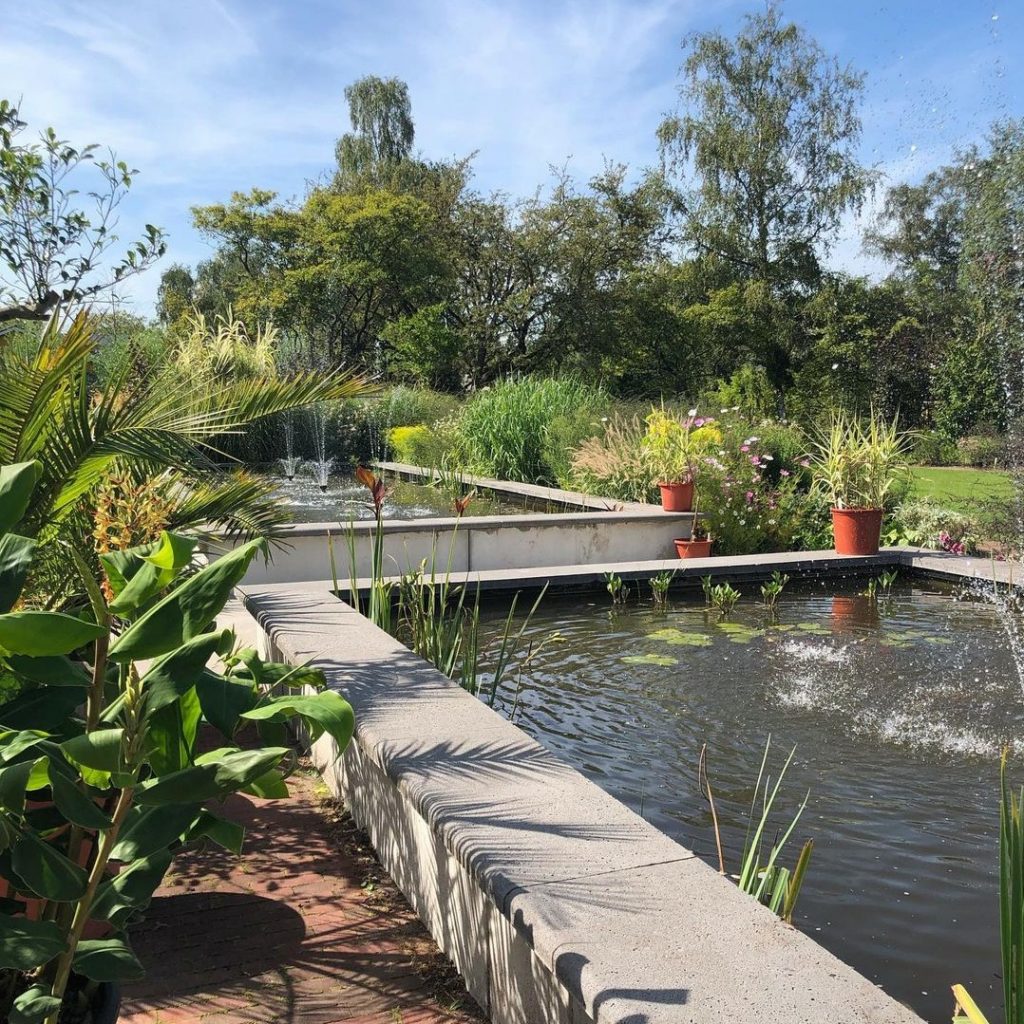 If flowers and gorgeous glasshouses are your things, then you need to visit the Botanical Gardens at Vrije University.
One of the best free museums in Amsterdam, an afternoon spent here is sure to provide a great day out.
More info: HERE
Address: Van der Boechorststraat 8, 1081 BT Amsterdam, Netherlands
8. The Dutch Theatre – a building steeped in history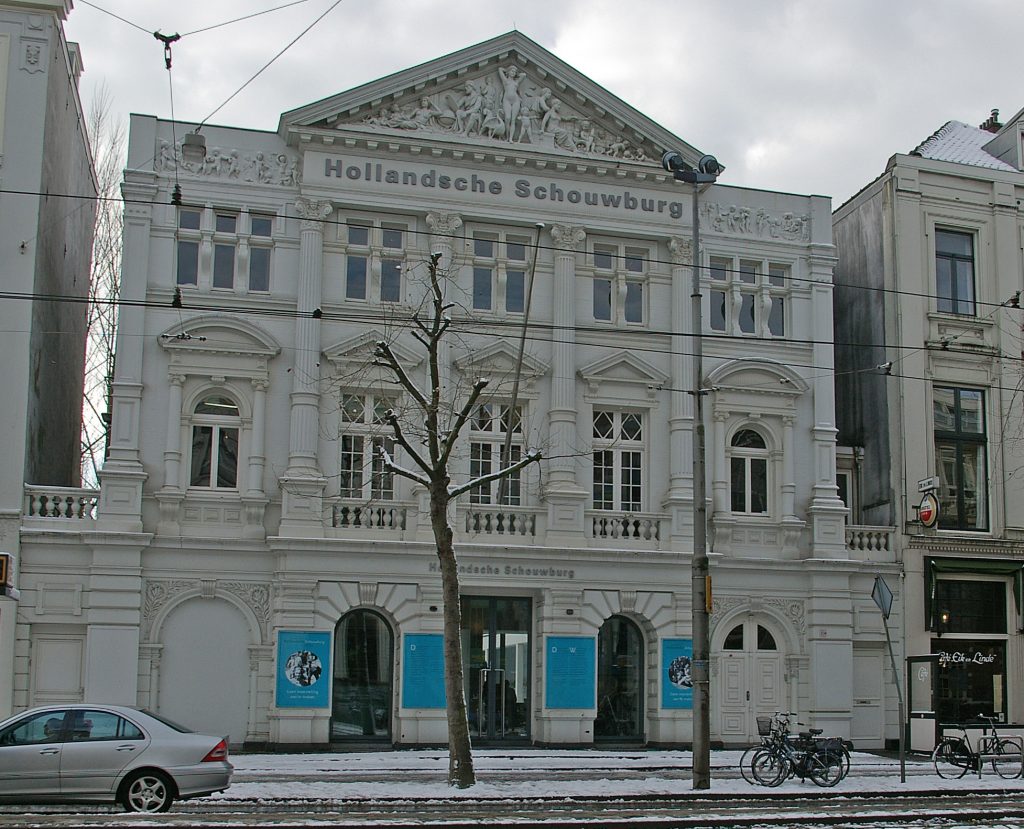 For a step back in history, this is the place to go.
You'll find war memorials, monuments, and information dating back to a time when the Nazis used this building to deport thousands of Jews during their occupation of Amsterdam during WW2.
More info: HERE
Address: Plantage Middenlaan 24, 1018 DE Amsterdam, Netherlands
7. Diamond Factory – a girl's best friend
Gassan Diamonds might not be labelled as a museum, per se. But you will certainly learn a lot about diamonds here, so it is technically a diamond museum in its own right.
They have free guided tours in 27 languages, and they even run seven days a week. So, you'll have plenty of opportunities to learn about cuts and carats.
More info: HERE
Address: Nieuwe Uilenburgerstraat 173-175, 1011 LN Amsterdam, Netherlands
6. EYE Filmmuseum – film and culture under one roof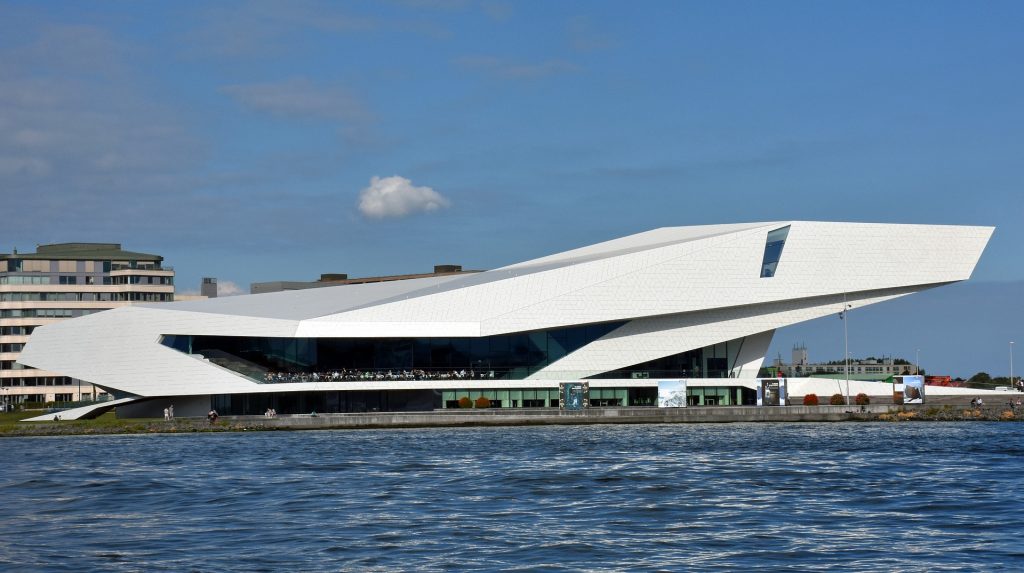 Located on Amsterdam's waterfront, this hub for Dutch film and culture is a great place to explore without having to open your wallet.
The EYE Filmmuseum is one of the best free museums in Amsterdam and is one of the most popular attractions in the city. There is even a free ferry service taking you right to the museum.
More info: HEREhttps://www.eyefilm.nl/en
Address: IJpromenade 1, 1031 KT Amsterdam, Netherlands
5. Rijksmuseum Schiphol – the best way to pass time
This is something you can do when you arrive or before you head home; once you have a valid boarding pass, you can see original collections from the Rijksmuseum at their airport location free of charge.
What a great way to kill time until your flight and definitely one for the bucket list!
More info: HERE
Address: Vertrekpassage 8, 1118 AP Schiphol, Netherlands
4. Amsterdam Cannabis College – the hub of cannabis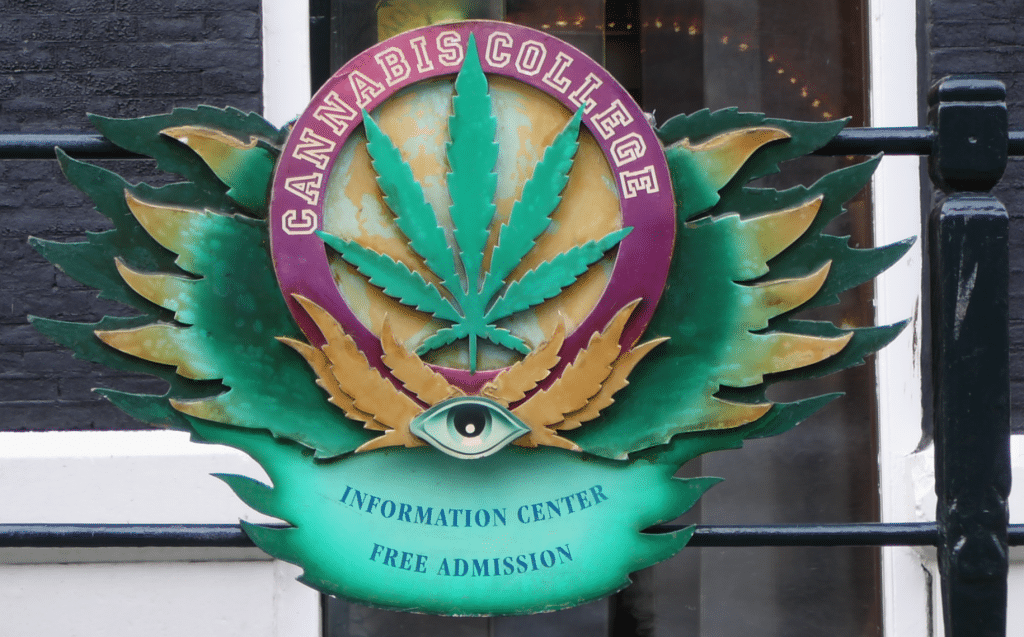 With an array of information about cannabis and its medicinal uses displayed over two floors, this museum of sorts is a cool experience when in the Red Light District.
More info: HERE
Address: Oudezijds Achterburgwal 124, 1012 DT Amsterdam, Netherlands
3. ARCAM Amsterdam Architecture Centre – a look at Amsterdam's design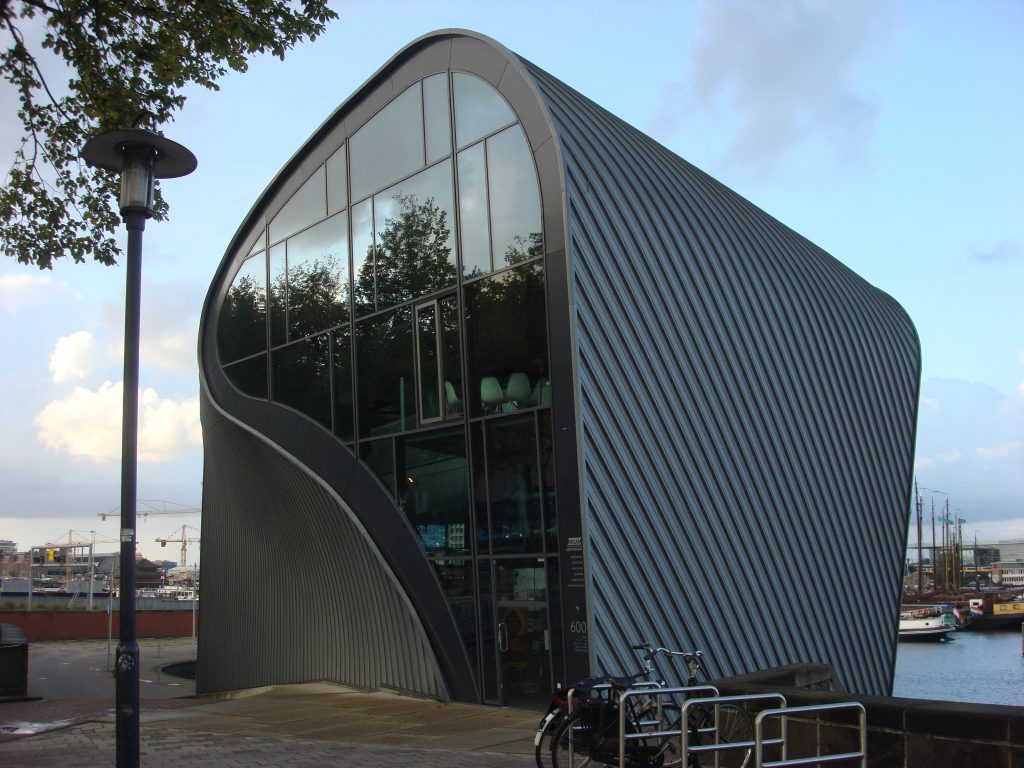 If you are into landscape, urban design, and all things related to architecture, then this is the place to check out.
Being one of the best free museums in Amsterdam, there are many temporary exhibitions. So each visit can be different to the next.
More info: HERE
Address: Prins Hendrikkade 600, 1011 VX Amsterdam, Netherlands
2. Nieuwe Spiegelstraat – a street with galleries galore
If you're wandering around Amsterdam, chances are you will find yourself along this popular artist street that houses many art galleries, which, of course, are free to enjoy.
You'll spot many types of galleries along here, all displaying various forms of art, including modern art and graffiti, sculptures, and various paintings by some famous artists.
More info: HERE
Address: Amsterdam, Netherlands
1. Rijksmuseum Gardens – a commonly overlooked attraction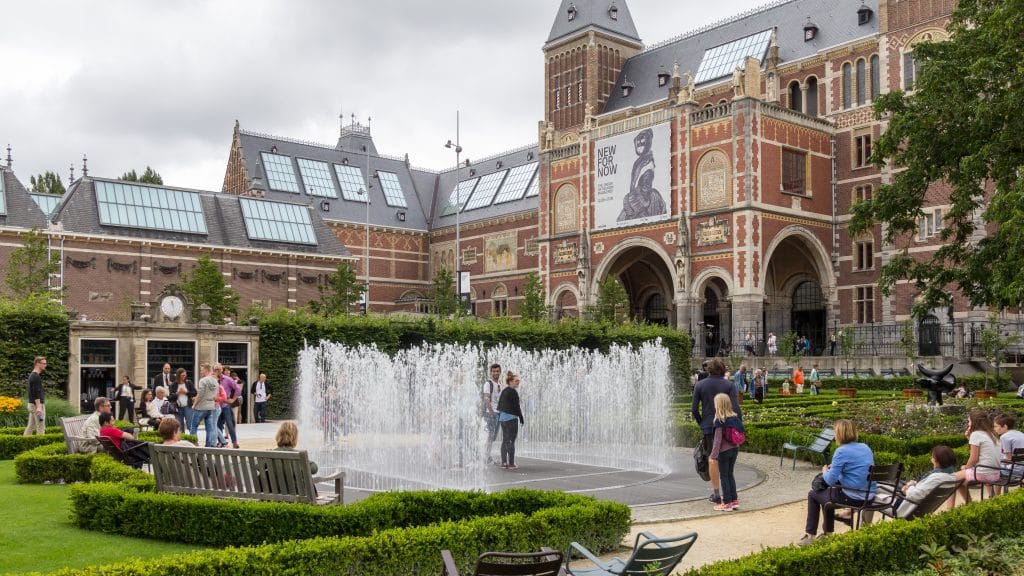 So, the museum itself may have an entrance fee, but don't miss out on the amazing gardens surrounding it because this won't cost you a penny.
You'll find an outdoor gallery of fountains, summerhouses, and exhibitions to be explored.
More info: HERE
Address: Museumstraat, 1071 ZC Amsterdam, Netherlands
So next time you find yourself in this cool city, be sure to check out the ten best free museums in Amsterdam, and you'll be surprised how much money you'll save.