Alongside its beautiful canals, historical architecture, and unique culture and nightlife, the capital of the Netherlands is famous for its vibrant and varied food scene that caters to all tastes and dietary requirements.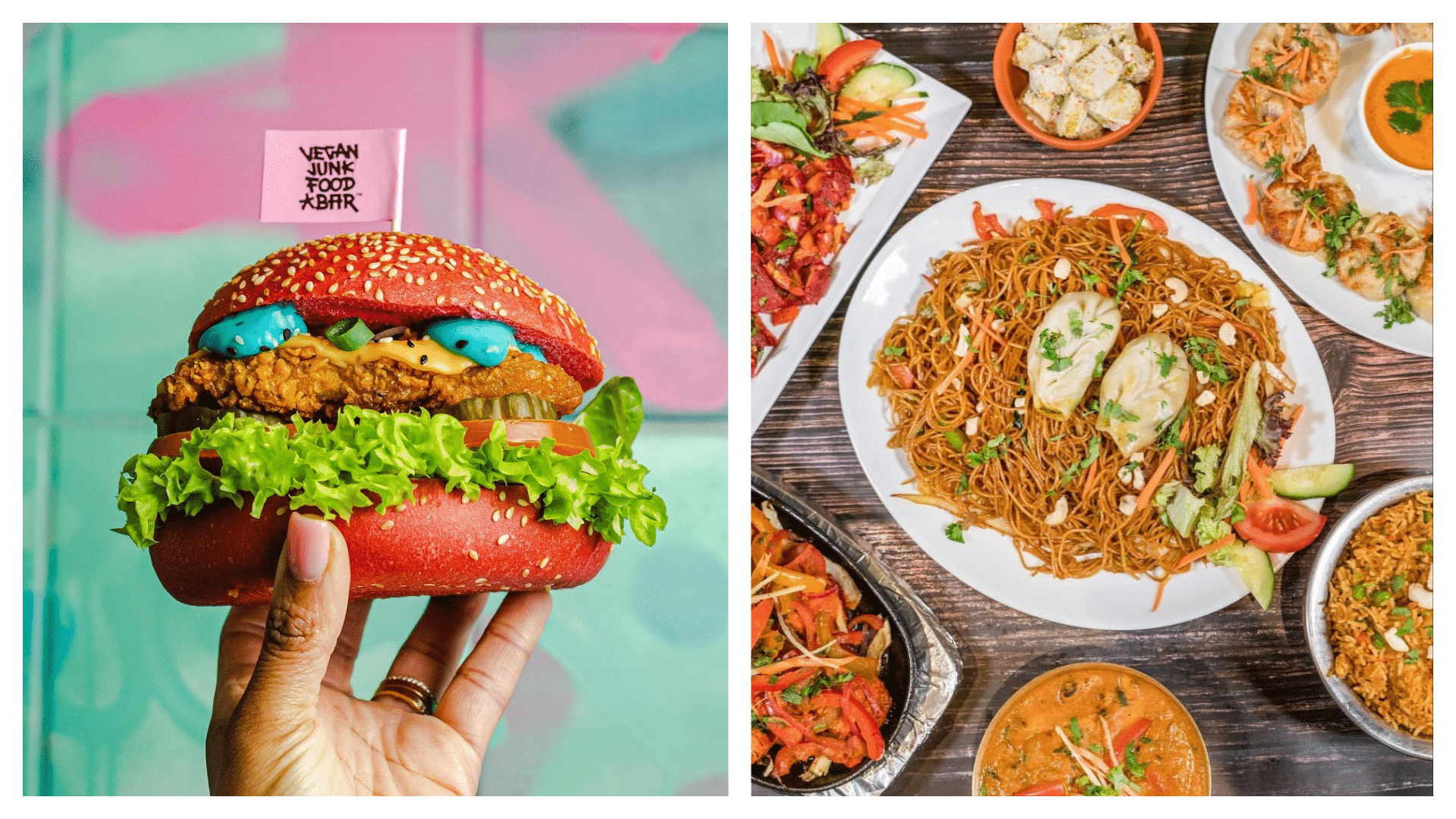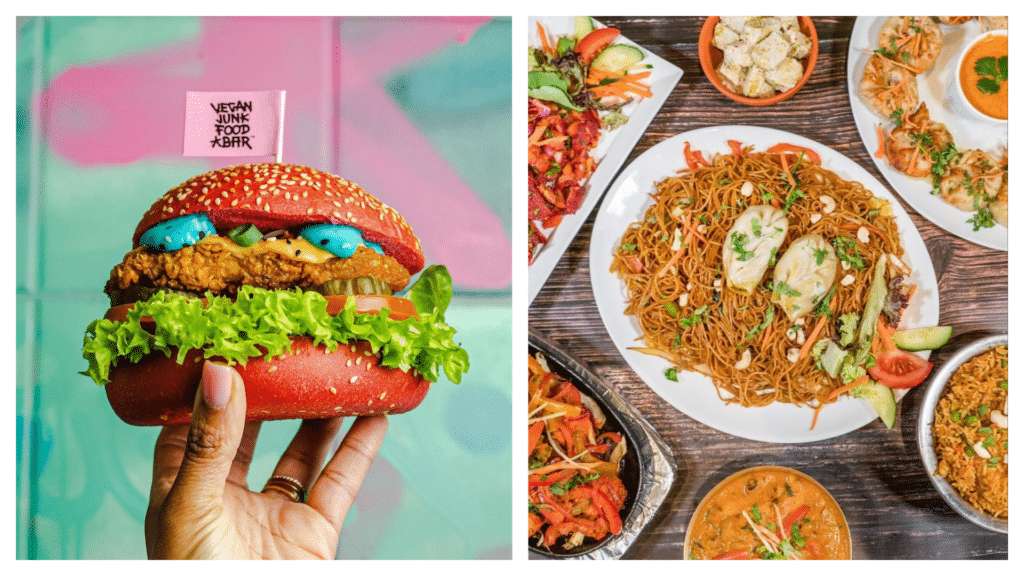 Visiting Amsterdam and wondering where to find the very best meat-free food the city has to offer? If so, you've come to the right place, as we're revealing the top ten best vegetarian restaurants in Amsterdam you won't want to miss.
From cafes renowned for their famous Dutch pancakes to modern, quirky burger bars serving a delicious range of comfort foods, you'll have lots of options when it comes to finding delicious vegetarian food at restaurants around the city.
So, if your tummy is rumbling at the thought of all the delicious food that awaits, then read on. Here are the top ten best vegetarian restaurants in Amsterdam.
10. Flower Burger – a beloved vegan burger bar known for its colourful burgers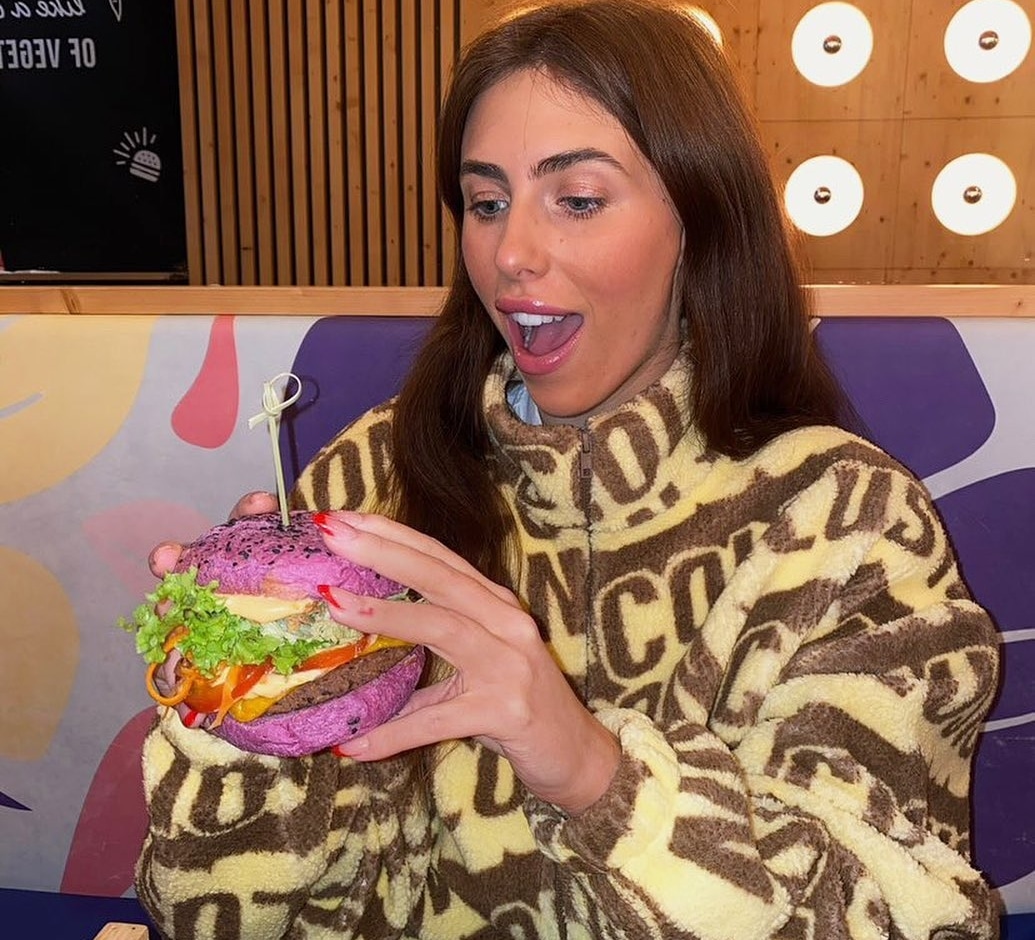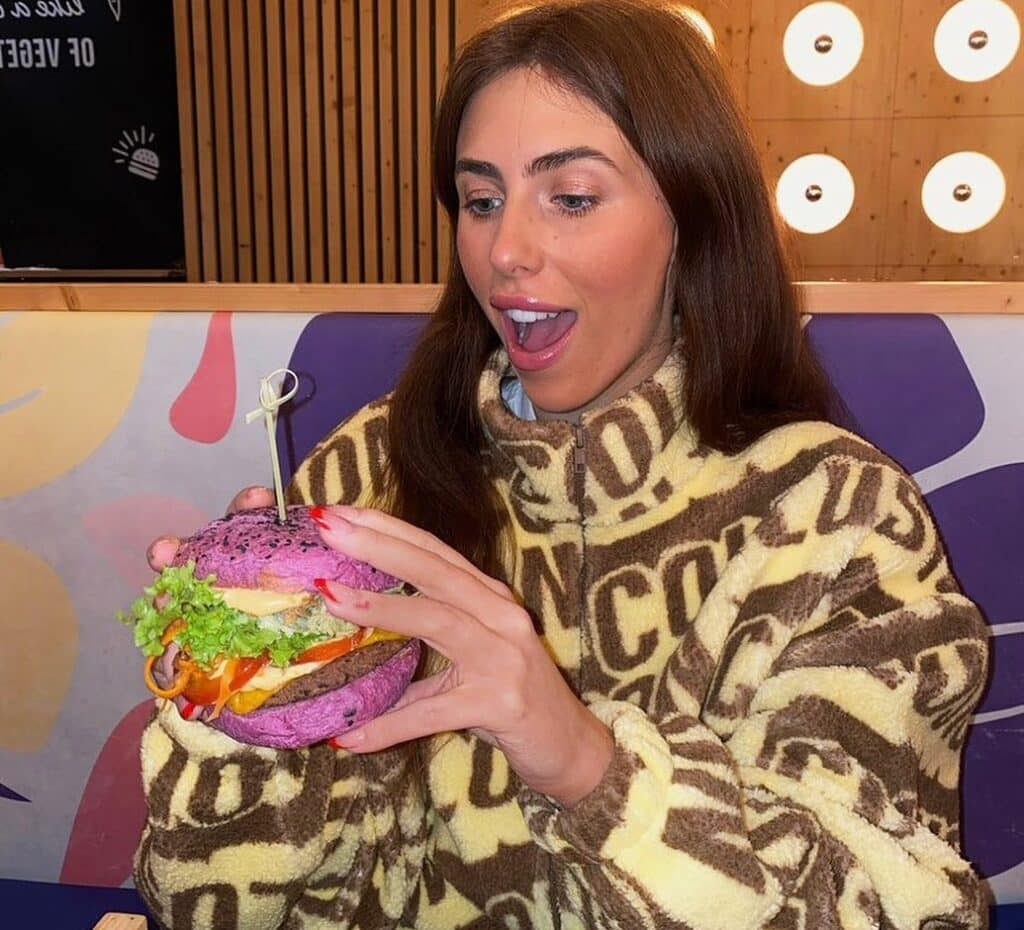 Kicking off our list of vegetarian restaurants in Amsterdam is the fantastic Flower Burger. Home of the iconic Rainbow Vegan Burger, this spot proved so popular in its home city that a sister restaurant was opened in London.
Aside from delicious vegan burgers, they also offer an extensive selection of dishes, such as nachos, breaded veg, patatas buenas, and much more.
Address: Hartenstraat 29H, 1016 CA Amsterdam, Netherlands
9. PIQNIQ – for healthy food made with fresh ingredients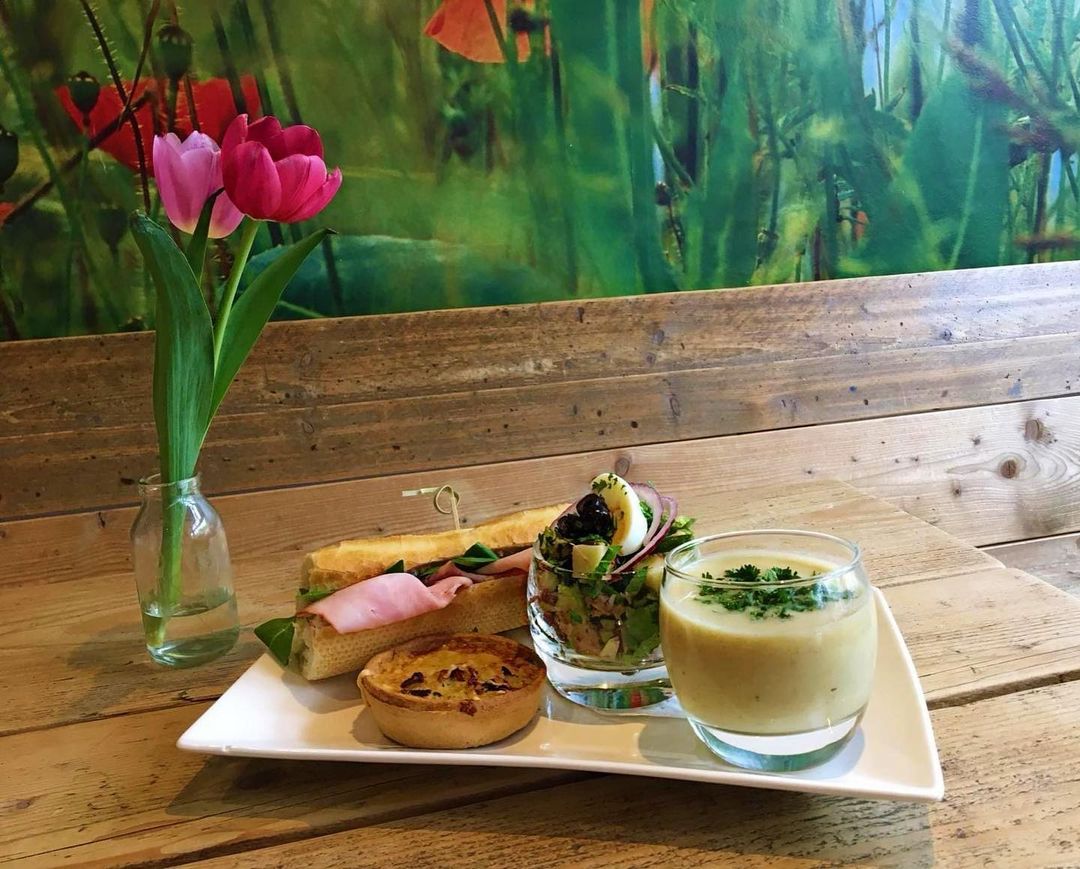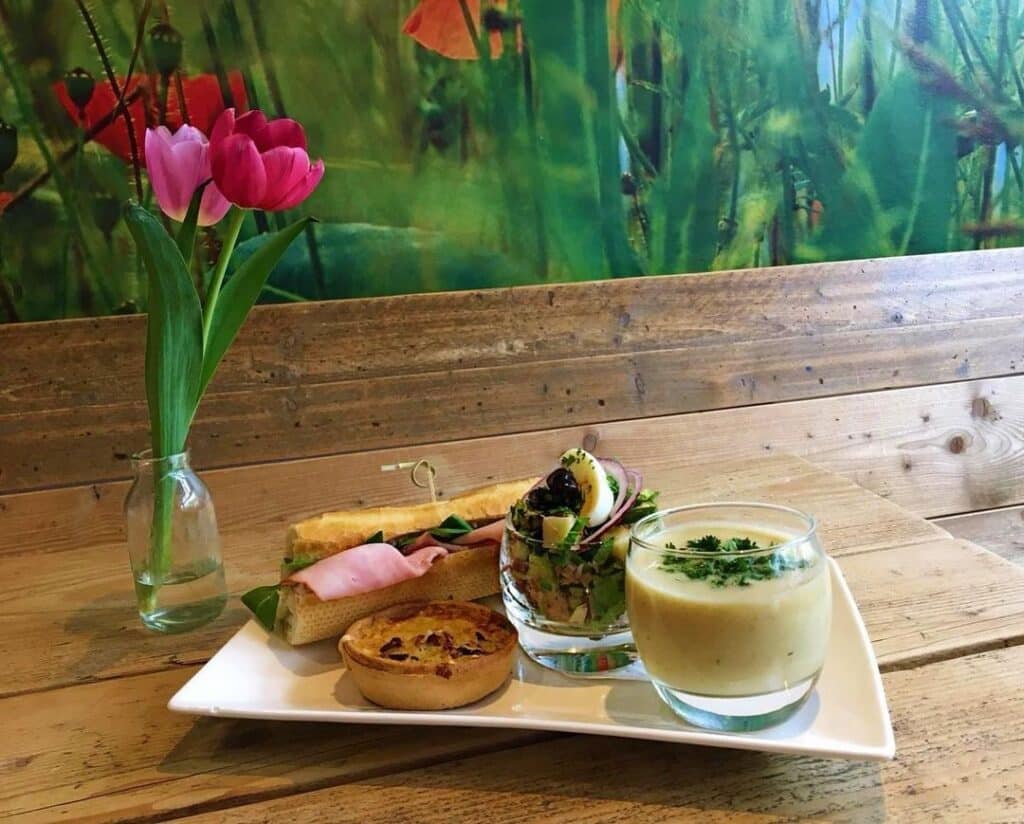 If you're looking for a relaxed breakfast or lunch in the city, then you need to check out the brilliant PIQNIQ cafe.
They offer a simple menu of tasty vegetarian dishes, including pancakes, eggs on toast, homemade cakes, sandwiches, salads, and more.
Address: Lindengracht 59HS, 1015 KC Amsterdam, Netherlands
8. Golden Temple Vegetarisch Restaurant – enjoy authentic flavours of India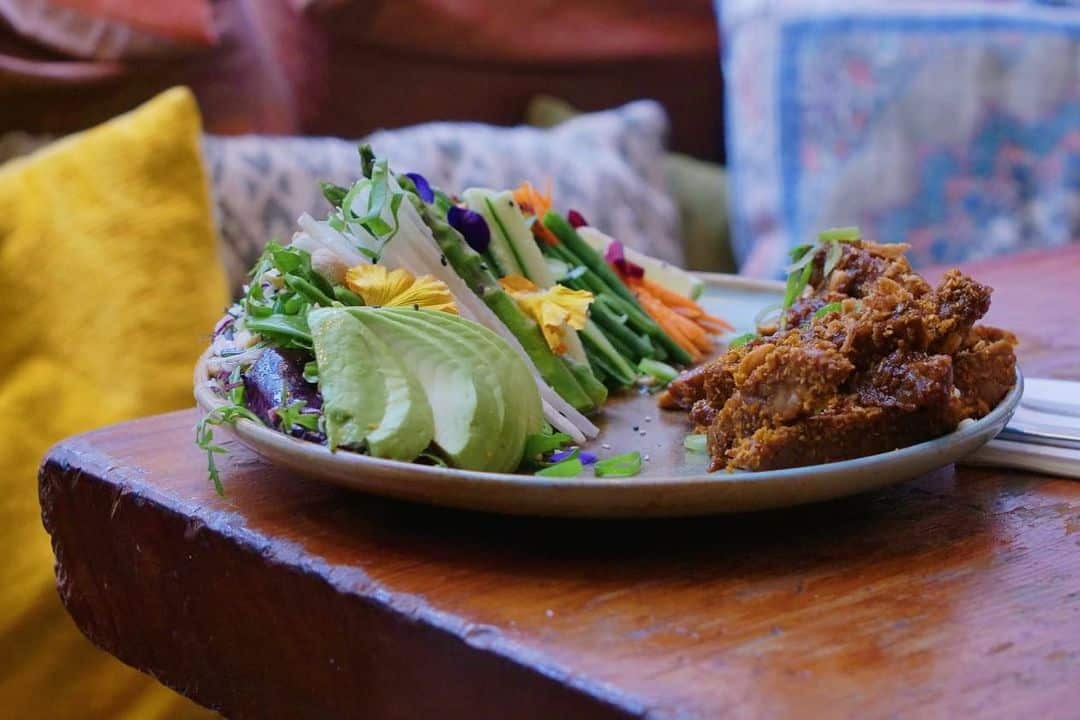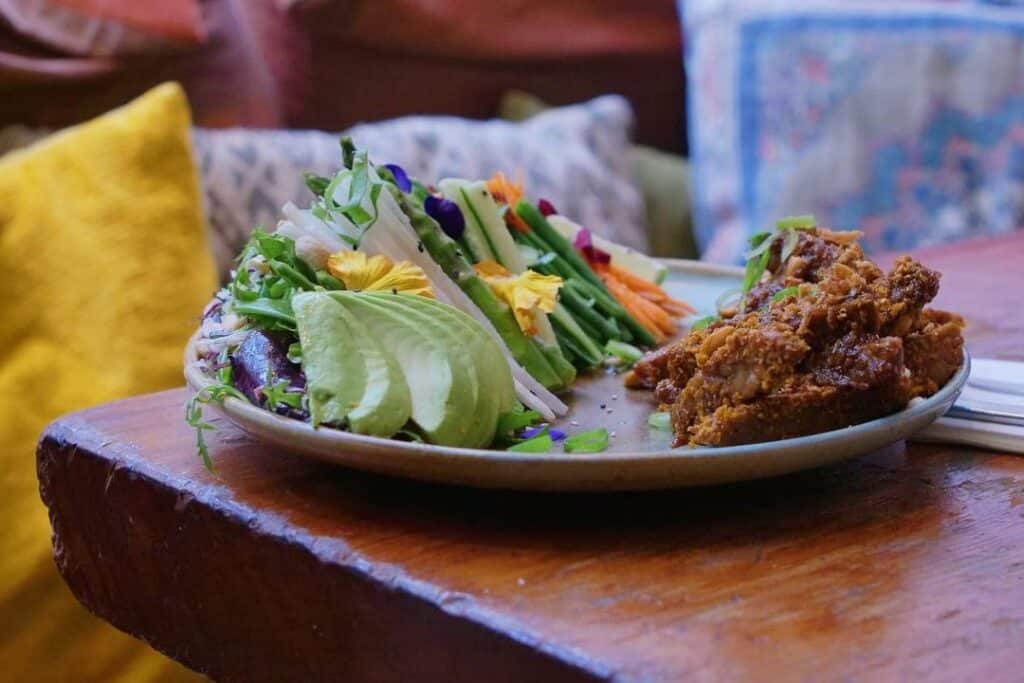 For an intimate culinary experience and plenty of delicious vegan food, we highly recommend the Golden Temple Vegetarisch Restaurant.
With unique and decorative interiors and excellent food, this is a staple in the city's thriving plant-based food culture. This vegetarian restaurant strongly focuses on healthy dishes with plenty of gluten-free and vegan options available too.
Address: Utrechtsestraat 126, 1017 VT Amsterdam, Netherlands
7. Café de Ceuvel – a 'city playground' offering delicious plant-based food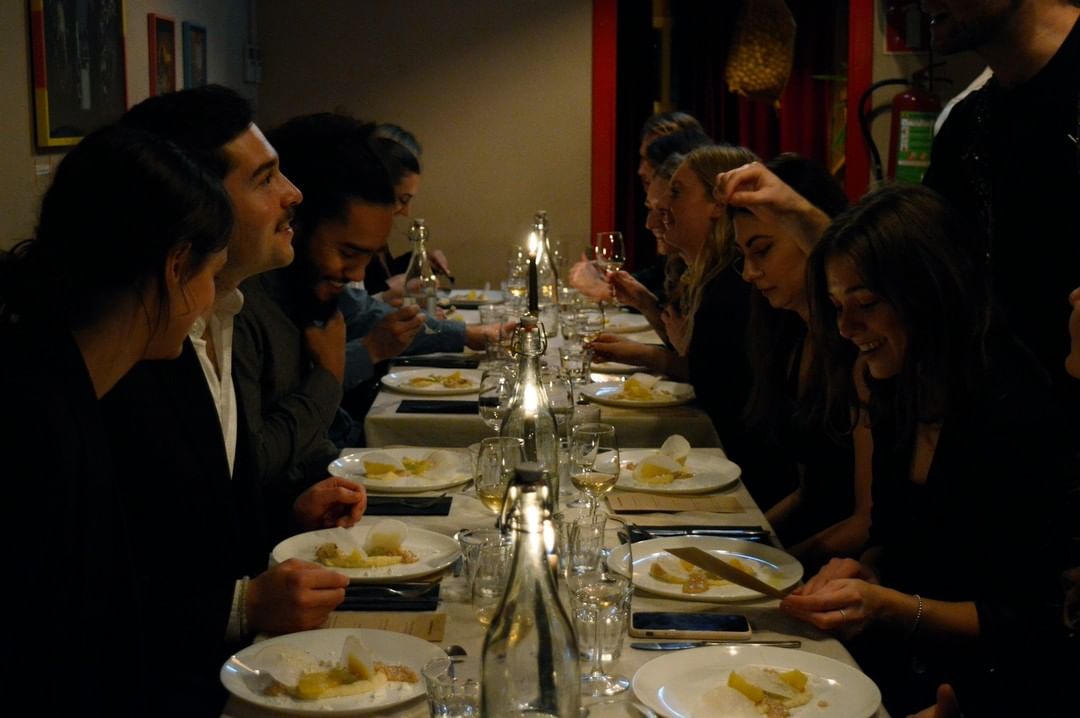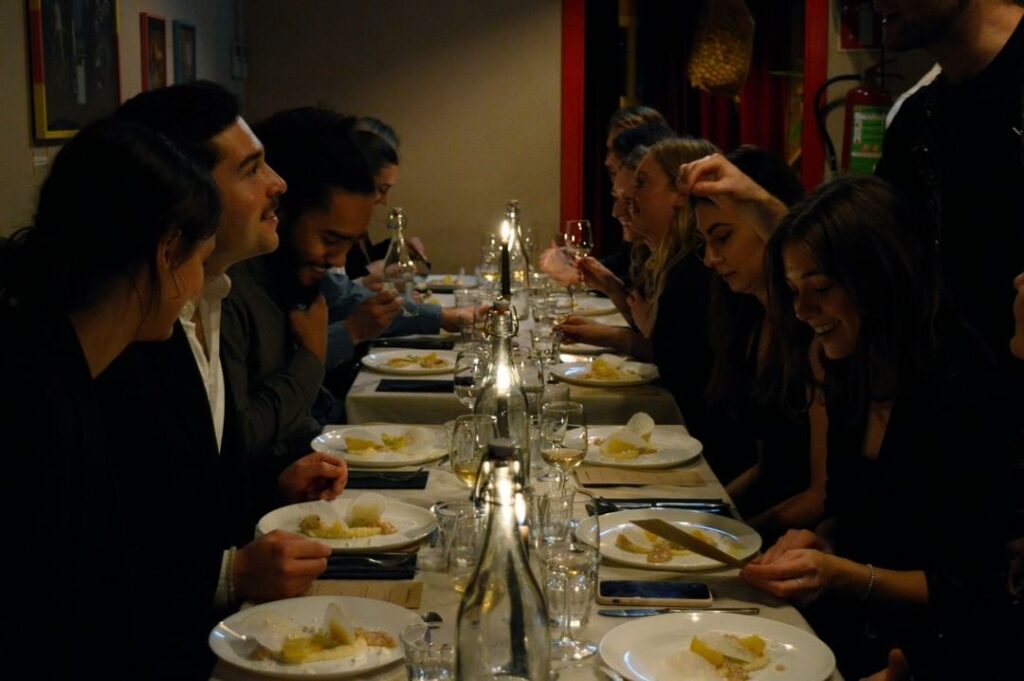 Open six days a week, Café de Ceuvel is a truly unique spot at the heart of the city, focusing on future living and sustainability.
Café de Ceuvel is a great place to enjoy some tasty organic dishes, bringing a vegan twist to classic favourites. With a plant-based, seasonal menu, you are guaranteed the very best flavours here.
Address: Korte Papaverweg 4, 1032 KB Amsterdam, Netherlands
6. SOIL – for a hearty vegan meal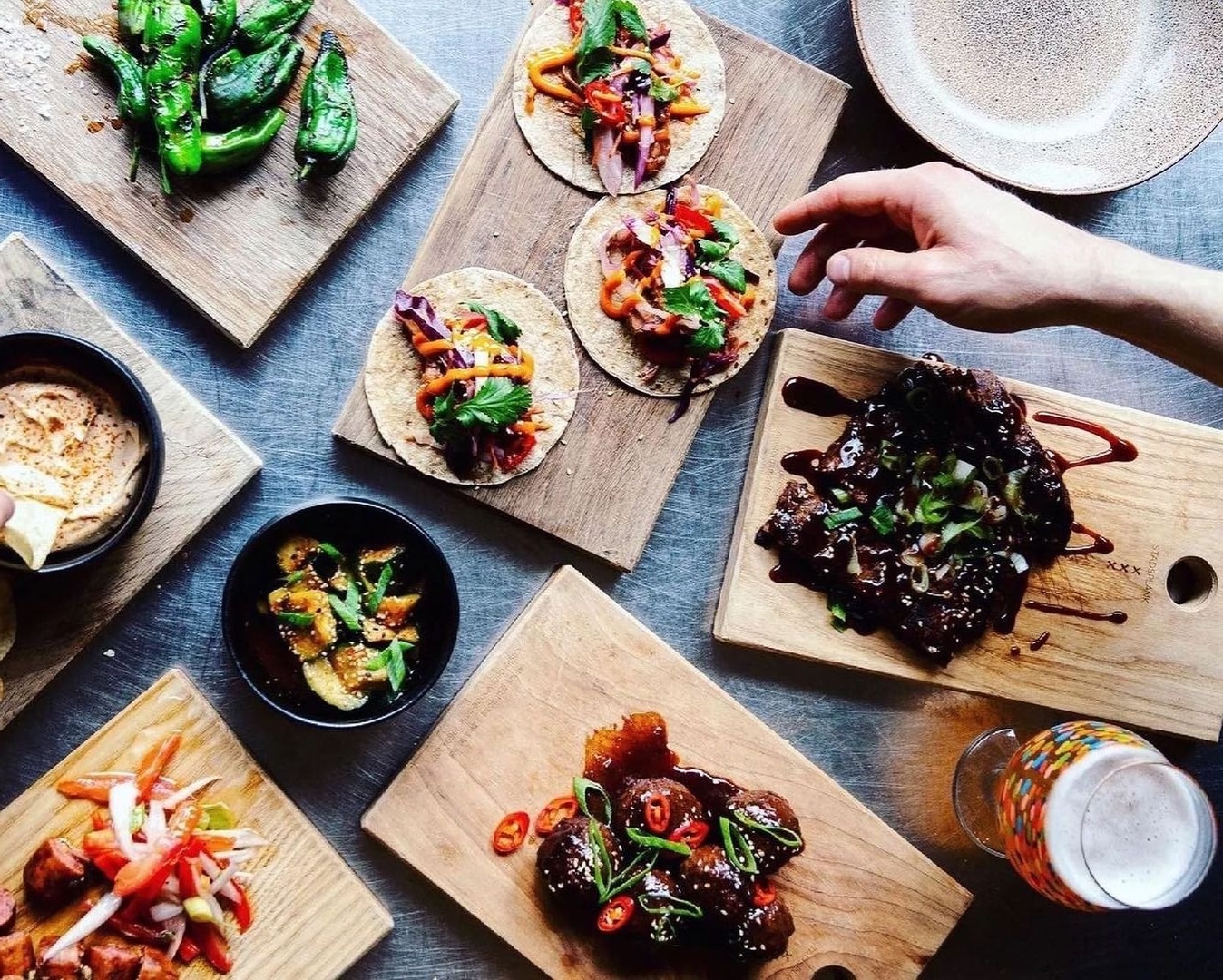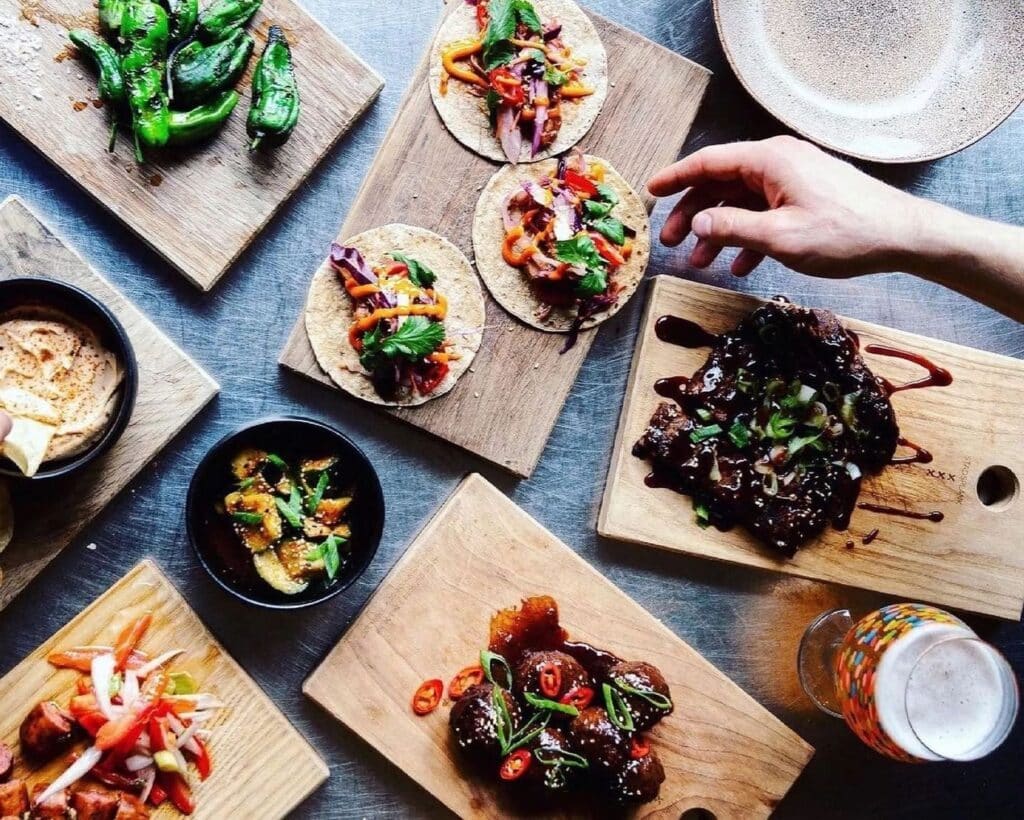 SOIL is the perfect place to enjoy some delicious comfort food dishes and a great selection of vegan wines. With a focus on local, seasonal ingredients, the food here is as delicious as it is sustainable.
They offer an extensive range of vegan dishes, with favourites including their creamy peanut butter curry bowl and filling burger selection.
Address: Bilderdijkstraat 141, 1053 KN Amsterdam, Netherlands
5. Deer Mama – one of the best vegetarian restaurants in Amsterdam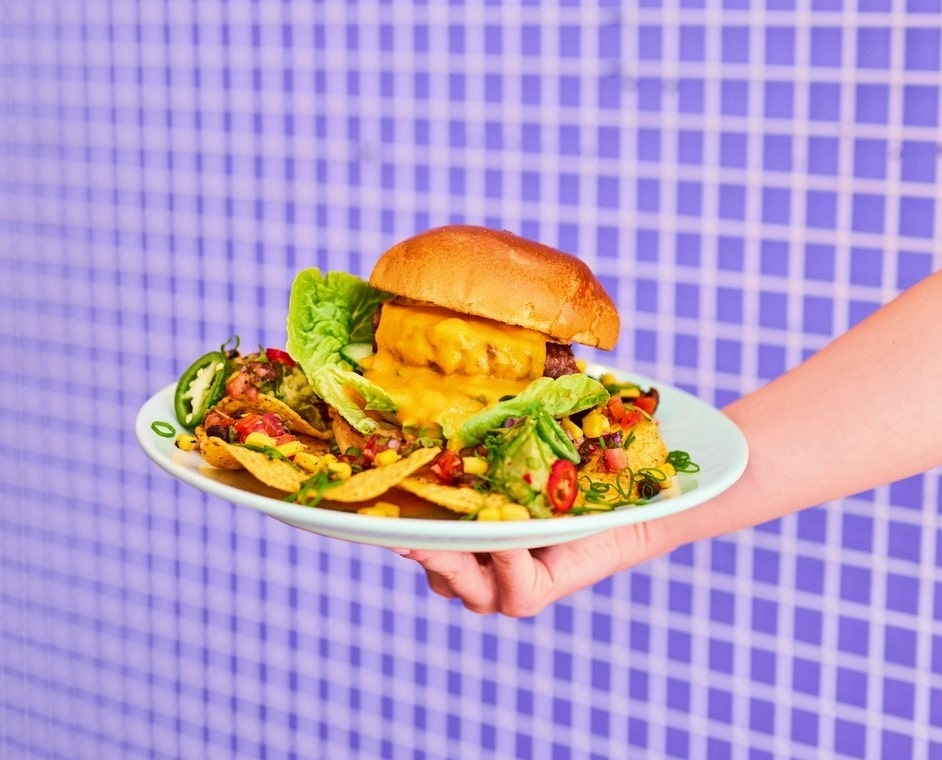 Deer Mama Mylk and Street Food Bar is perfectly located at the heart of the Amsterdam Pijp area, making it a great spot for fresh food in the city centre.
This award-winning restaurant and vegan bakery caters to all tastes with a fun flair that makes for a truly memorable dining experience.
Address: Ceintuurbaan 71, 1072 EW Amsterdam, Netherlands
4. Sherpa Restaurant – for traditional Nepalese cuisine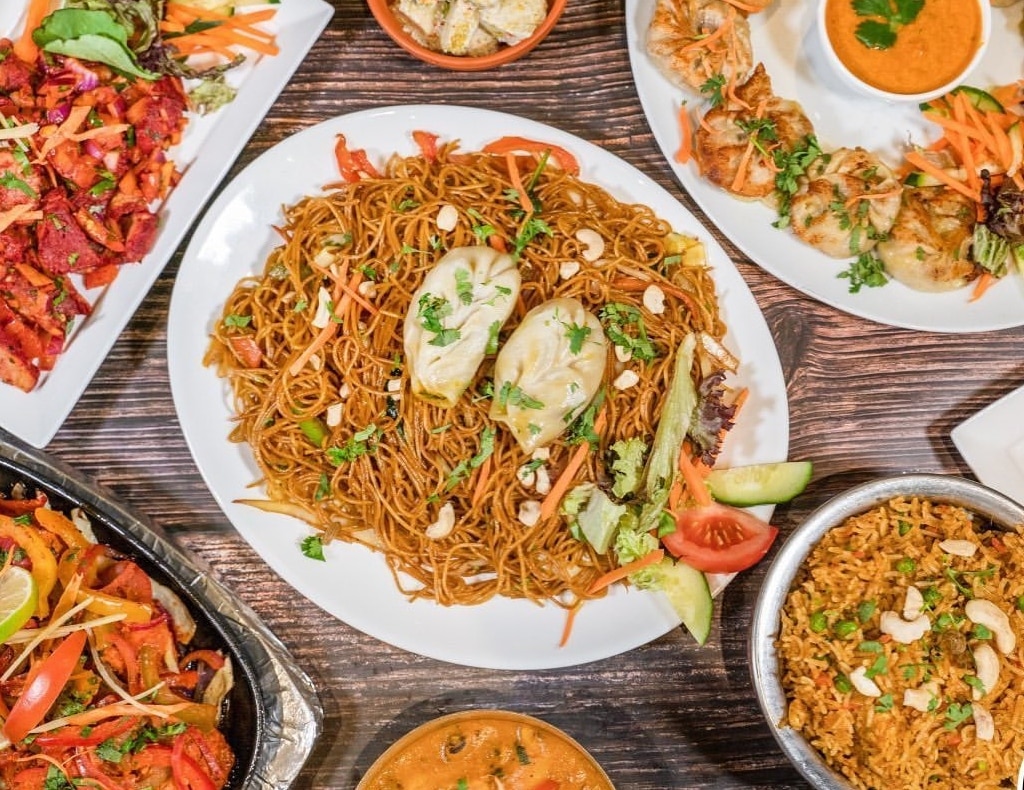 A Tibetan-inspired restaurant in the city centre, Sherpa Restaurant offers a great range of traditional Nepalese dinner dishes and plenty of vegetarian options.
With momos, curries, tandooris, and more, this restaurant makes the most of traditional herbs and spices to create a tasteful menu for all.
Address: Korte Leidsedwarsstraat 58, 1017 RD Amsterdam, Netherlands
3. Vegan Junk Food Bar – for traditional junk food with a vegan twist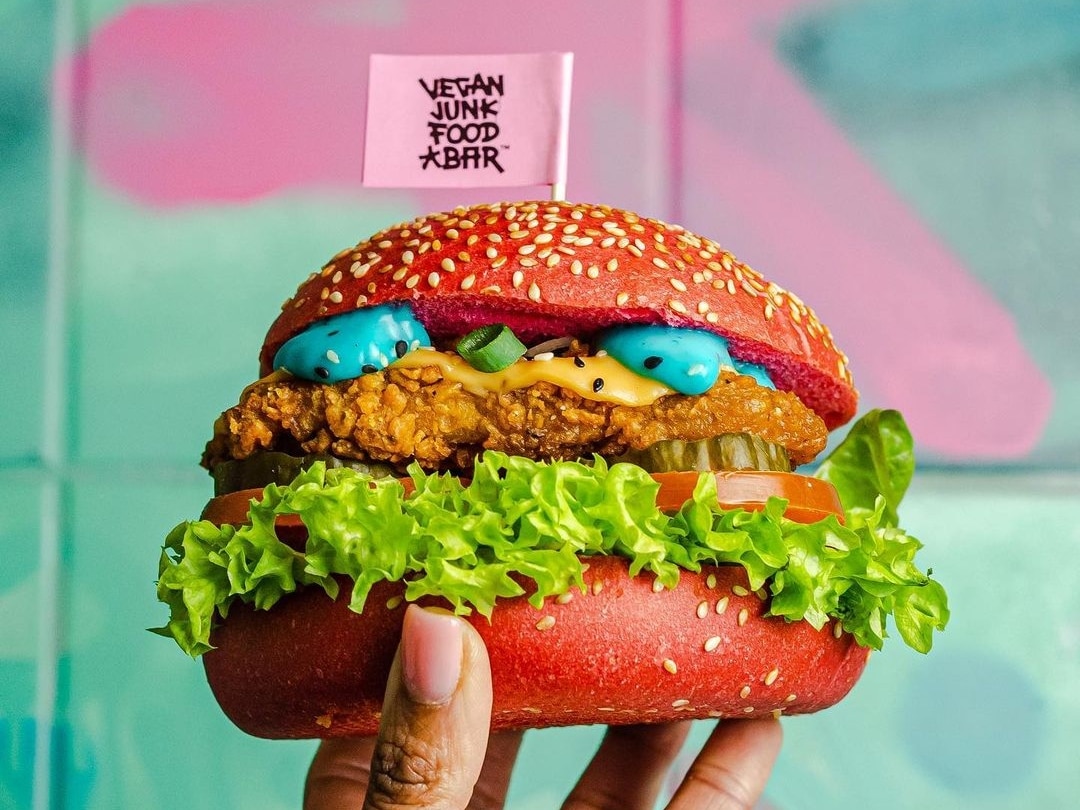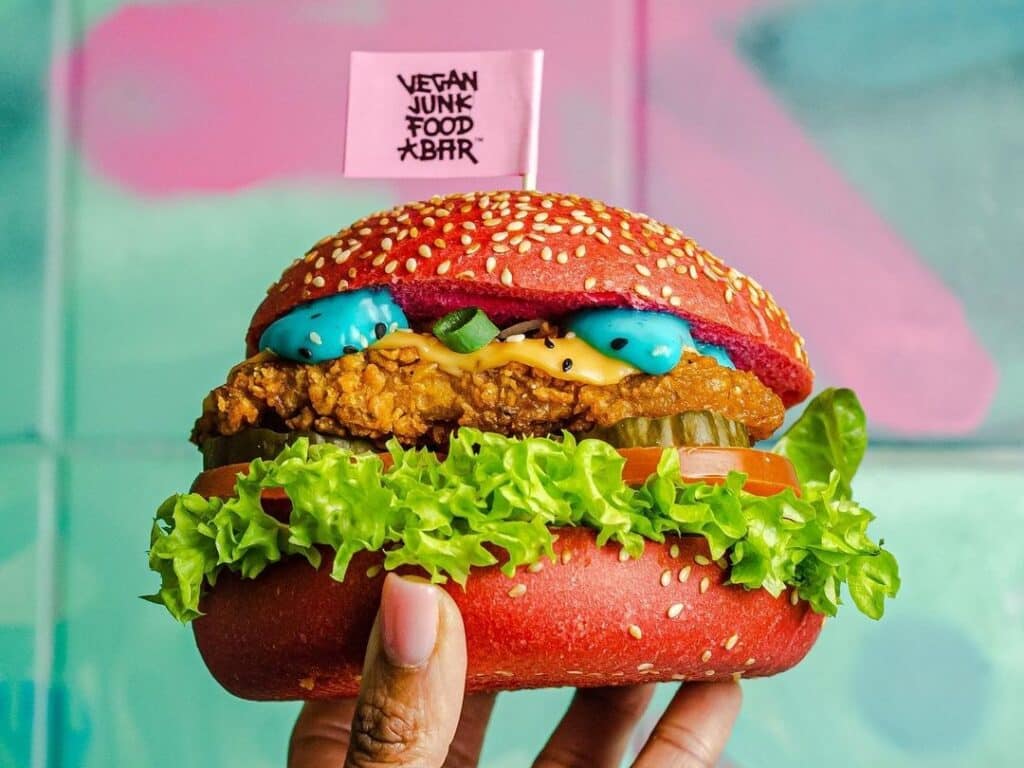 Offering a truly creative vegan menu, Amsterdam's Vegan Junk Food Bar is the kind of place you eat and completely forget that you're actually eating vegan food.
With a rebellious spirit and a focus on sustainability, the menu here features everything from burgers to 'freak fries' and more – a truly indulgent dining experience. They even offer a range of cocktails and natural wines to enjoy with your meal!
Address: Reguliersdwarsstraat 57, 1017 BK Amsterdam, Netherlands
2. Ashoka – Amsterdam Centrum – for delicious Indian and Nepalese cuisine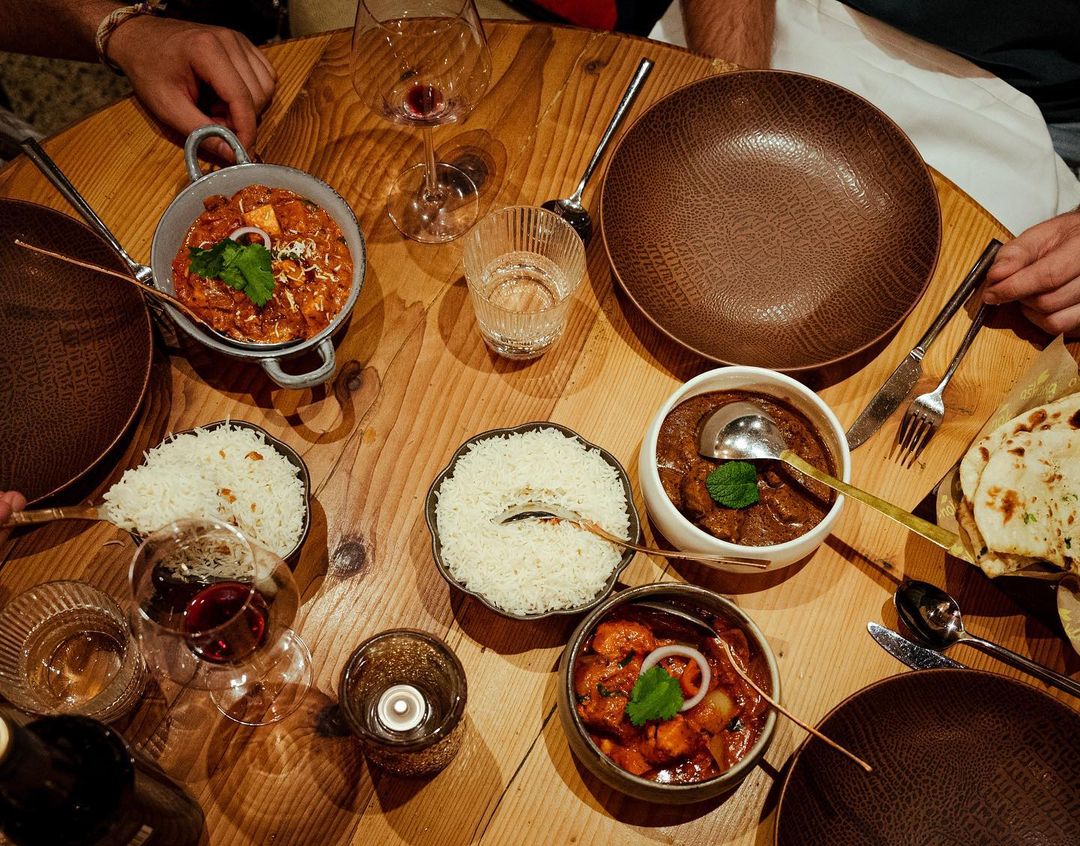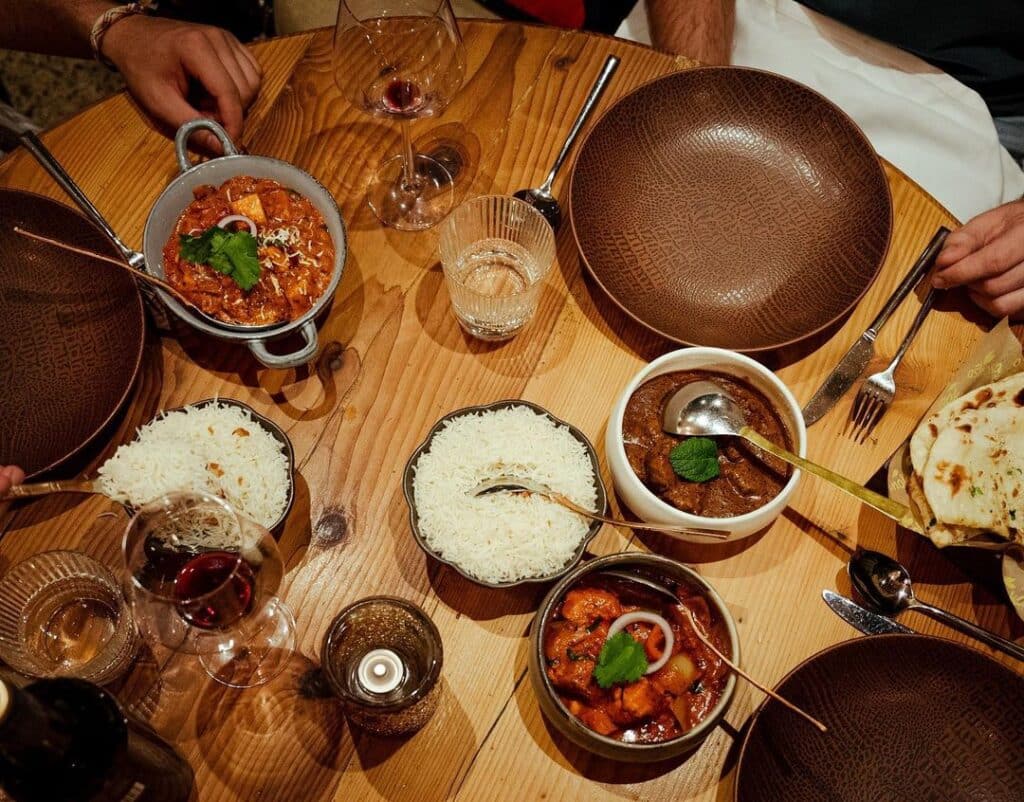 For a fine-dining experience and delicious Indian-inspired food, we recommend checking out the phenomenal Ashoka Restaurant. You'll find this great spot just a stone's throw away from Amsterdam Centraal station.
With plenty available for meat-eaters, those pursuing a plant-based lifestyle needn't worry as there are plenty of tasty veggie dishes on offer here, too.
Address: Spuistraat 3G, 1012 SP Amsterdam, Netherlands
1. Hearth – a contemporary plant-based restaurant with a playful take on global traditions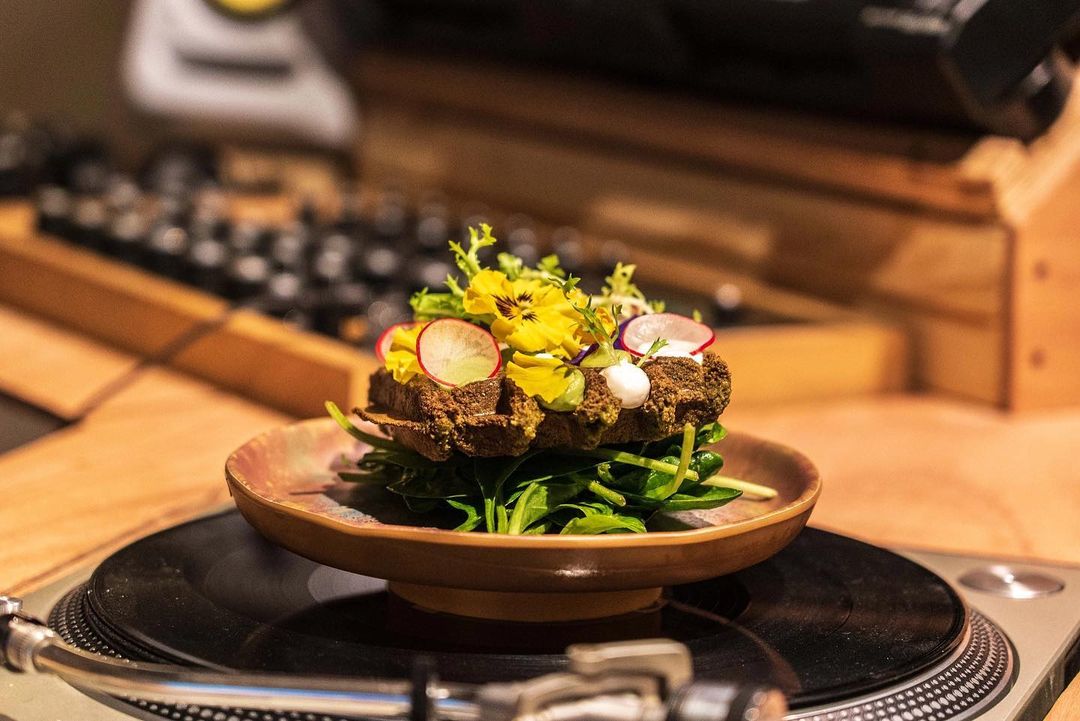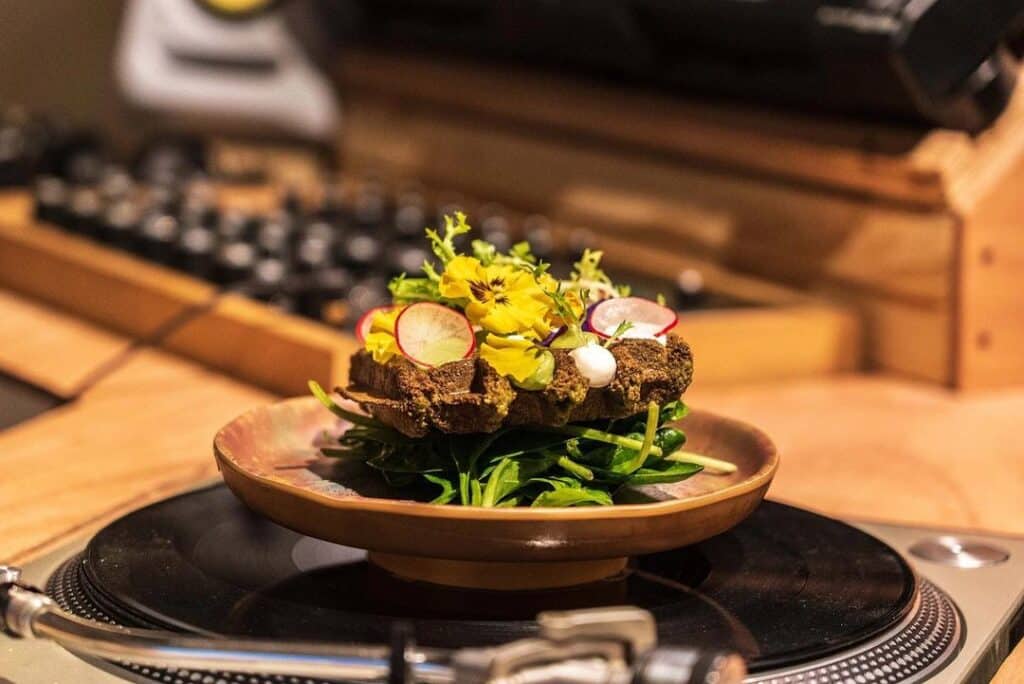 Topping our list of best vegetarian restaurants in Amsterdam is Hearth. With a flair for contemporary creativity, dining here is certainly one of those once-in-a-lifetime experiences.
With friendly service and plenty of organic ingredients, this is a spot you won't want to miss.
Address: Camperstraat 26H, 1091 AG Amsterdam, Netherlands
Other notable mentions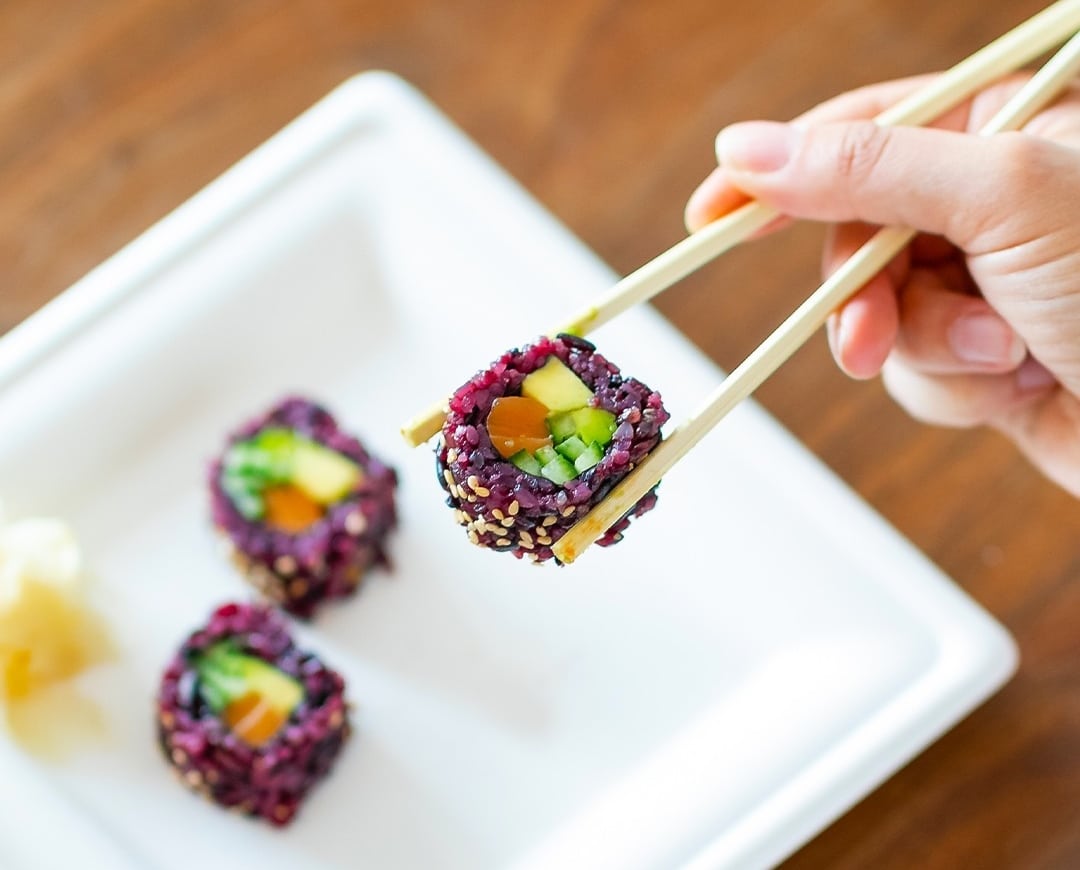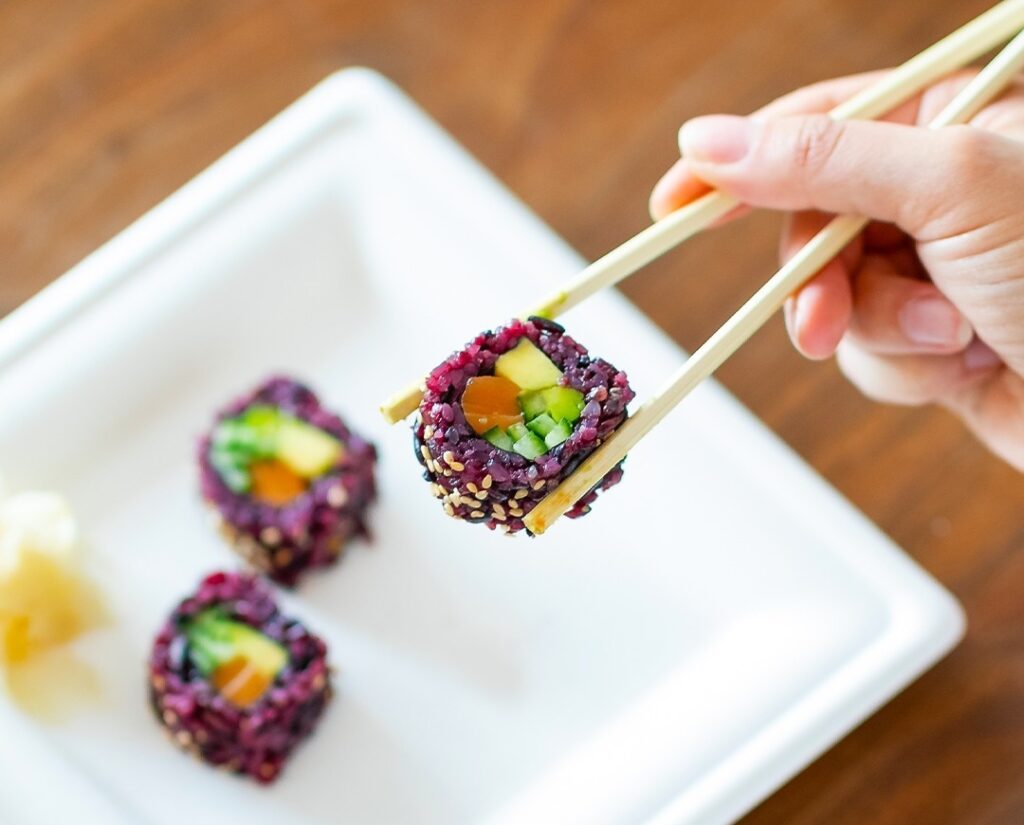 Vegan Sushi Bar: For unforgettable vegan sashimi and sushi, you must visit Amsterdam's Vegan Sushi Bar. With two locations in the city, they offer an extensive list of dishes made from the very best plant-based ingredients.
@droog: While not a fully vegan cafe, this spot is a must-visit for tasty coffee, vegan cakes, breakfast, lunch, and more. They offer an extensive menu featuring plenty of plant-based options.
Manamana: If you're in the mood for unforgettable Lebanese and Israeli dishes, Manamana should be on your radar. They offer an extensive vegetarian menu of dishes like shakshuka, hummus, and much more.
Meatless District: This vegan restaurant serves plant-based lunches and dinners. An excellent wine selection and friendly staff make for a great dining experience.
FAQs about vegetarian restaurants in Amsterdam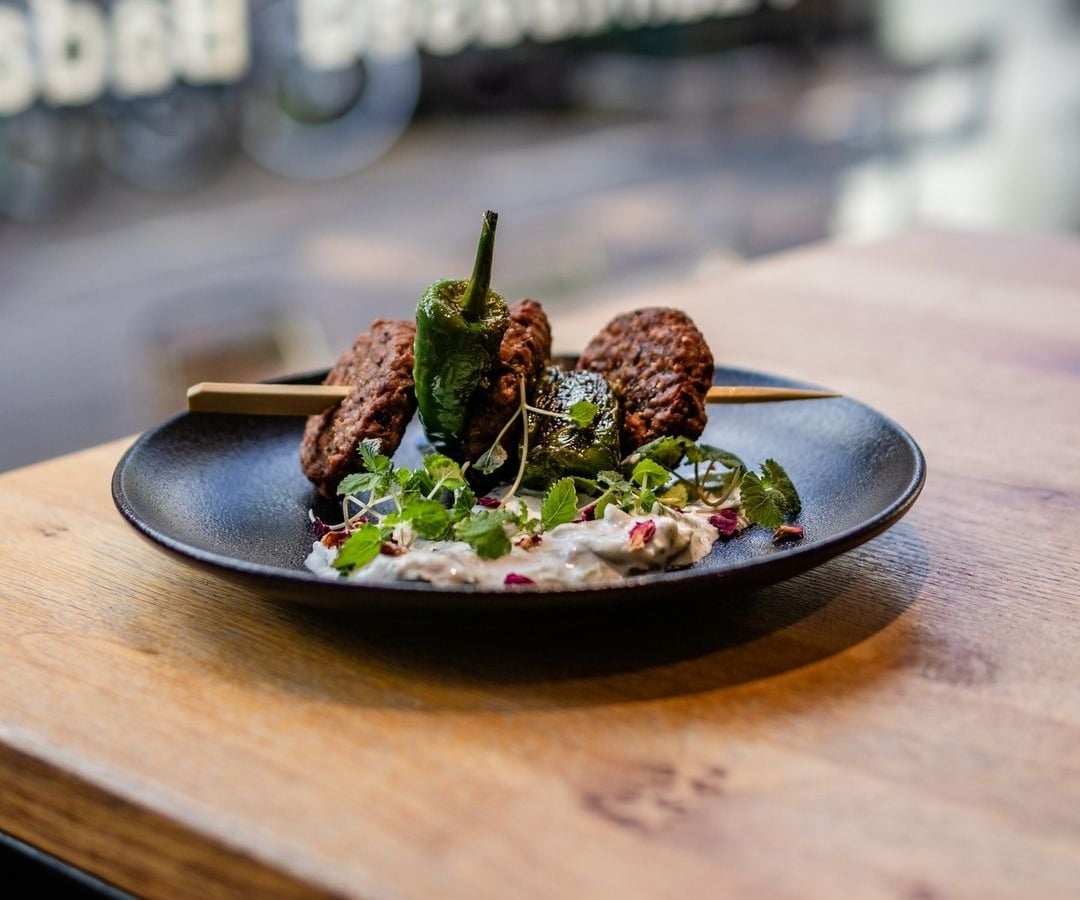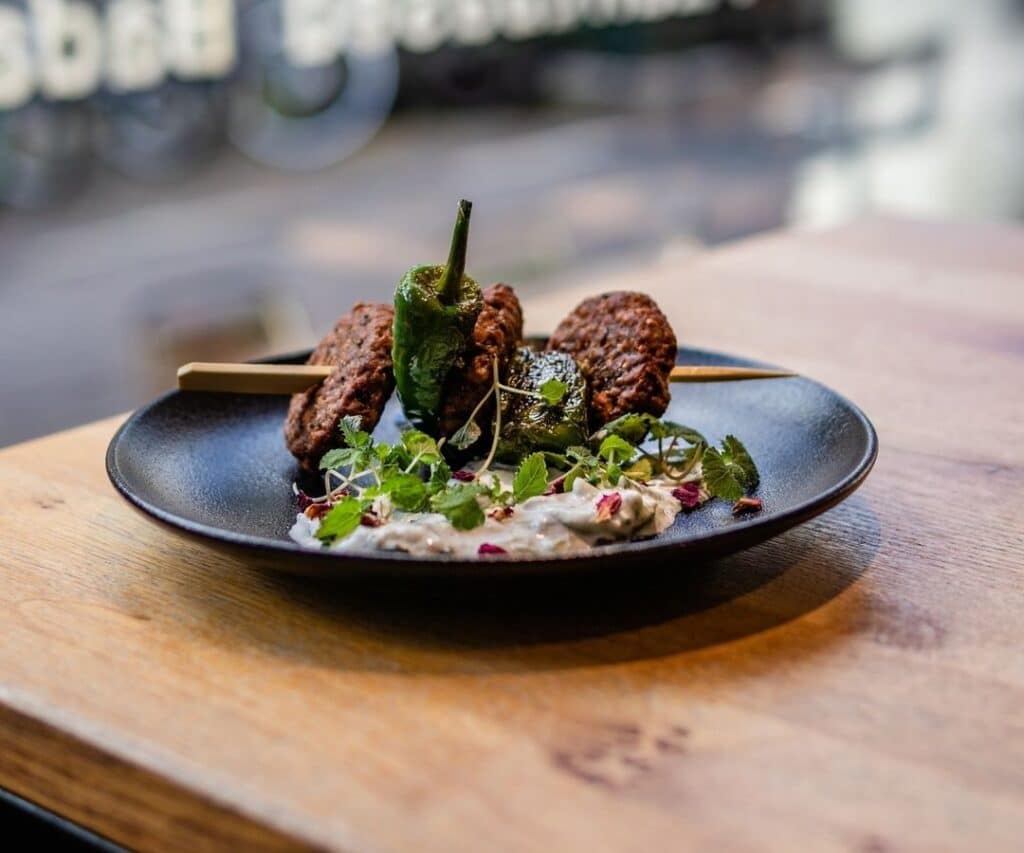 Is the Netherlands good for vegetarians?
Yes, there are plenty of great vegetarian eateries across the Netherlands.
What is the most popular food in Amsterdam?
Some of the most popular foods in Amsterdam include Bitterballen, Pannenkoeken, Poffertjes, and Stroopwafels.
Which country has the best vegetarian dishes?
India or Israel are often regarded as the best countries for vegetarians.