With its literary history and academic atmosphere, Edinburgh is a must-visit for book lovers. Thus, we are sharing the ten best bookshops in Edinburgh you need to visit.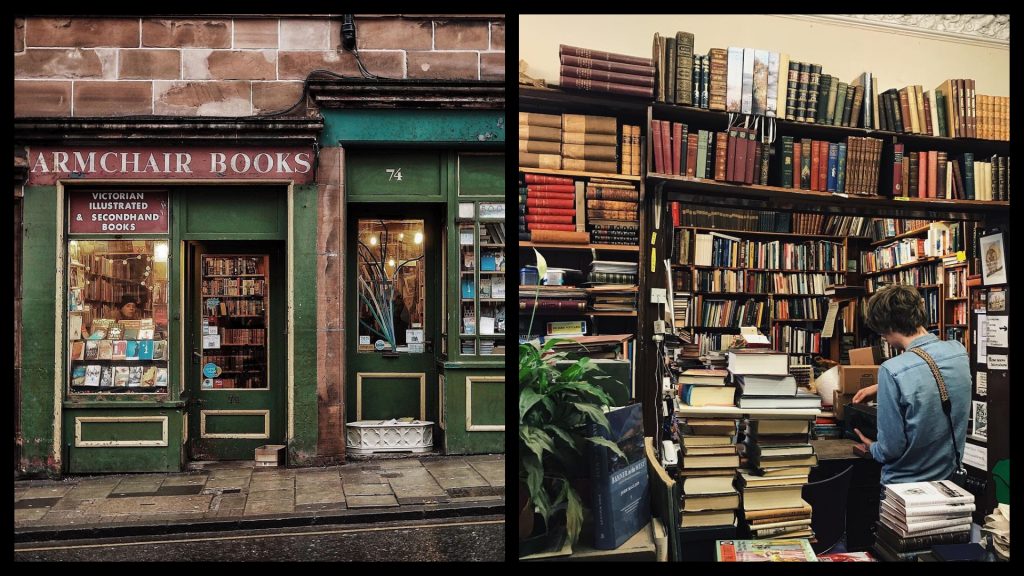 Producing some of the world's greatest writers, including J.K. Rowling, Sir Arthur Conan Doyle, and J.M. Barrie, a literary feel permeates throughout the romantic city streets of Scotland's capital city.
Also home to several world-class universities renowned for their literary standing, not to mention its very own Writers' Museum, it is safe to say that Edinburgh is a book lover's paradise.
So, if you're planning a trip to the city and want to make the most of its scholarly appeal, here are the ten best bookshops in Edinburgh you need to visit.
10. Typewronger Books, Haddington Place – for books and typewriters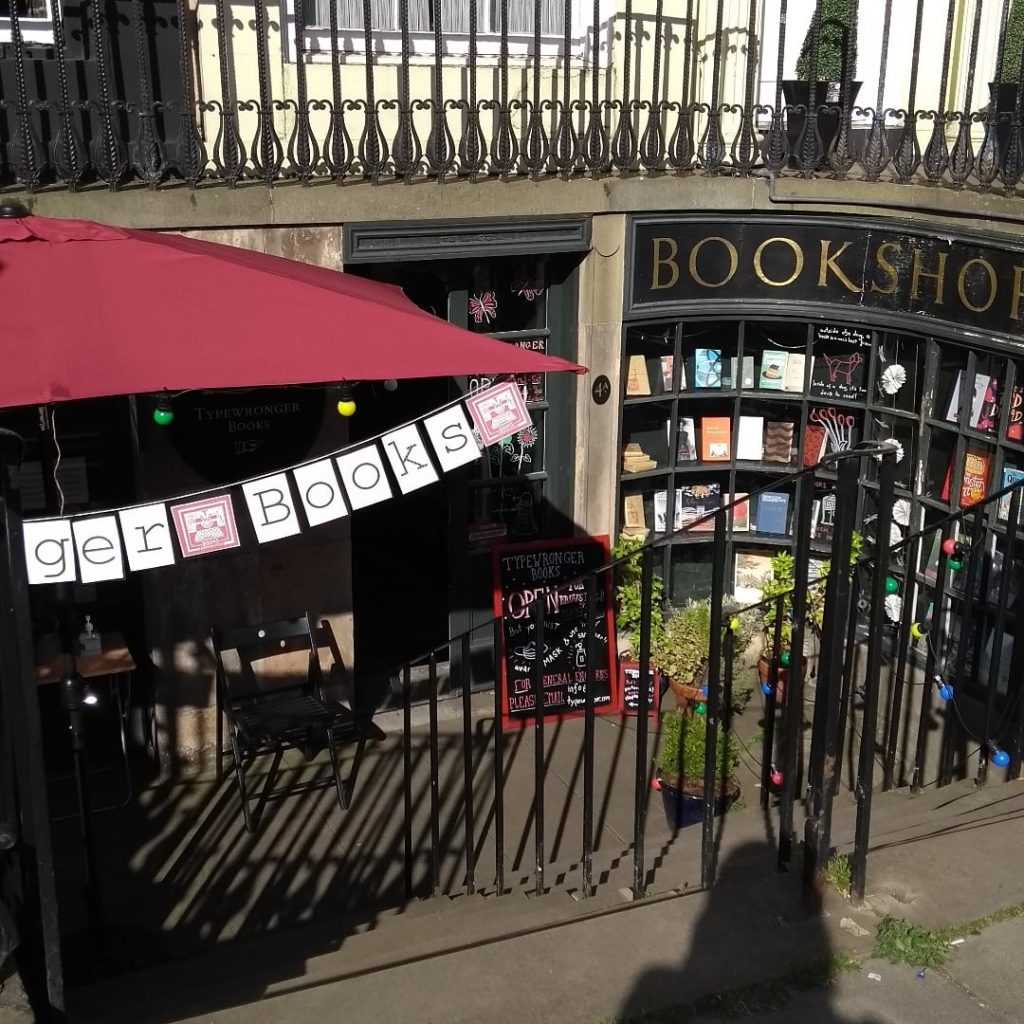 We love the name of this spot, but that is not the only reason we have included it on our list of best bookshops in Edinburgh.
Attached to Naughton's Bookshop and Gallery, you won't have to wander far to find this spot on your bookshop tour of the city. They sell not only books but also a range of vintage typewriters – what more could you want?
Address: 4a Haddington Pl, Edinburgh EH7 4AE
9. Transreal Fiction, Candlemaker Row – a must-visit for sci-fi and fantasy lovers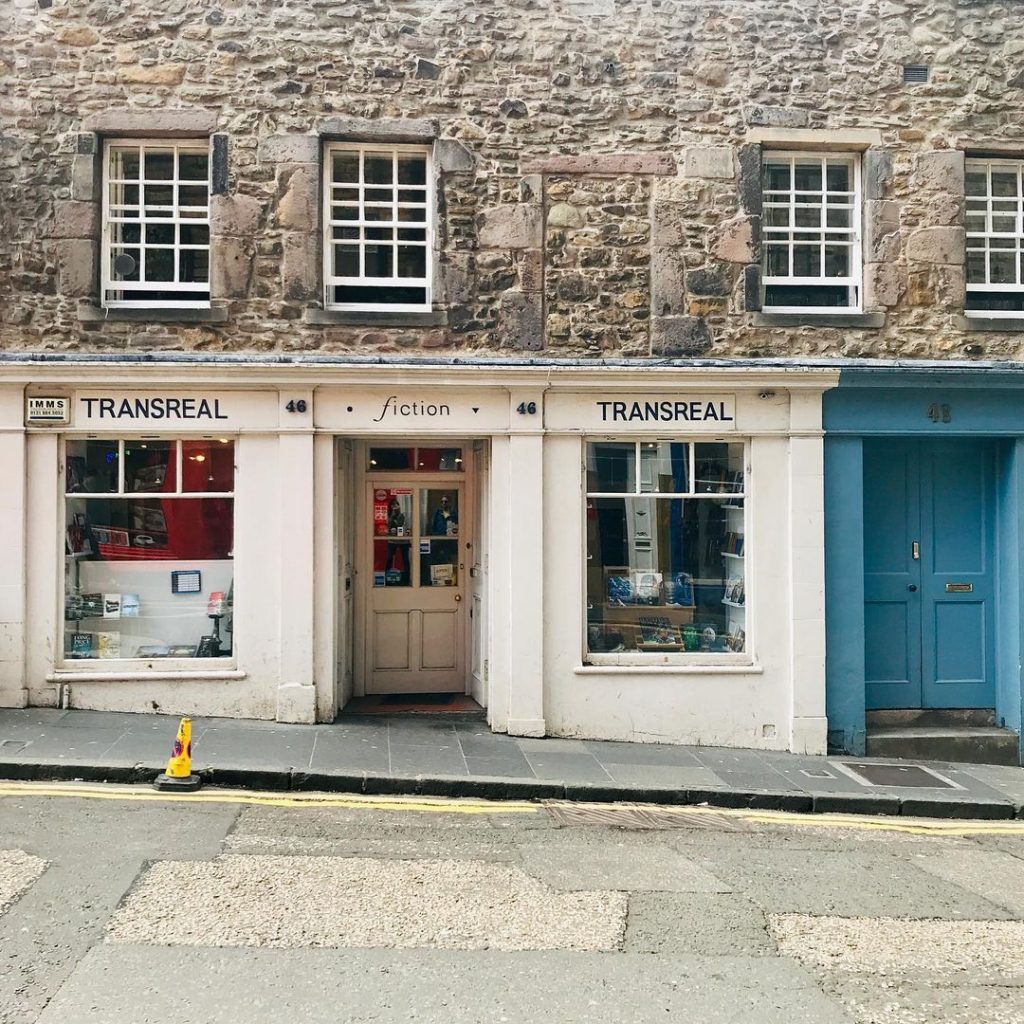 Transreal Fiction on the poetically named Candlemaker Row is a delight for book lovers of all ages.
With an unassuming façade, you would be forgiven for walking right on by without noticing this hidden gem. However, it's well worth taking a step inside to discover the abundance of sci-fi and fantasy fiction stocked here.
Address: 46 Candlemaker Row, Edinburgh EH1 2QE
8. Golden Hare Books, Stockbridge – for a complete experience
This fantastic independent bookstore is located in Edinburgh's Stockbridge district.
The contemporary interior design makes it a delight to explore and the perfect place to find your next read. A lot of thought goes into books chosen to be stocked here, so you are sure to find something magical.
Address: 68 St Stephen St, Stockbridge, Edinburgh EH3 5AQ
7. Tills Bookshop, Southside District – a cosy, homey bookshop
Overlooking the Meadows in Edinburgh's Southside District, stepping inside Tills Bookshop will feel like you've walked right into cosy someone's living room.
With a large selection of secondhand books, the shelves here are a treasure trove just waiting to be discovered.
Address: 1 Hope Park Cres, Newington, Edinburgh EH8 9NA
6. John Kay's, Victoria Street – located on Diagon Alley (kind of)
Located on the edge of Edinburgh's famous Victoria Street (you know, the one with all the colourful buildings) is John Kay's.
This quirky shop used to be called The Old Town Bookshop. Today, it houses a small selection of rare books and classics.
Address: 8 Victoria St, Edinburgh EH1 2HG
5. Lighthouse Bookshop, Newington – Edinburgh's radical bookshop
Edinburgh's so-called 'radical bookshop', Lighthouse Books, is a must-visit while in the city.
This modern shop can be found in Newington and is home to an independent Scottish book publisher, Word Power Books.
Stocking books that offer alternative viewpoints on gender, current affairs, history, and more, this is a must-visit if you want to expand your point of view.
Address: 43-45 W Nicolson St, Newington, Edinburgh EH8 9DB
4. Edinburgh Books, West Port – a quirky secondhand bookshop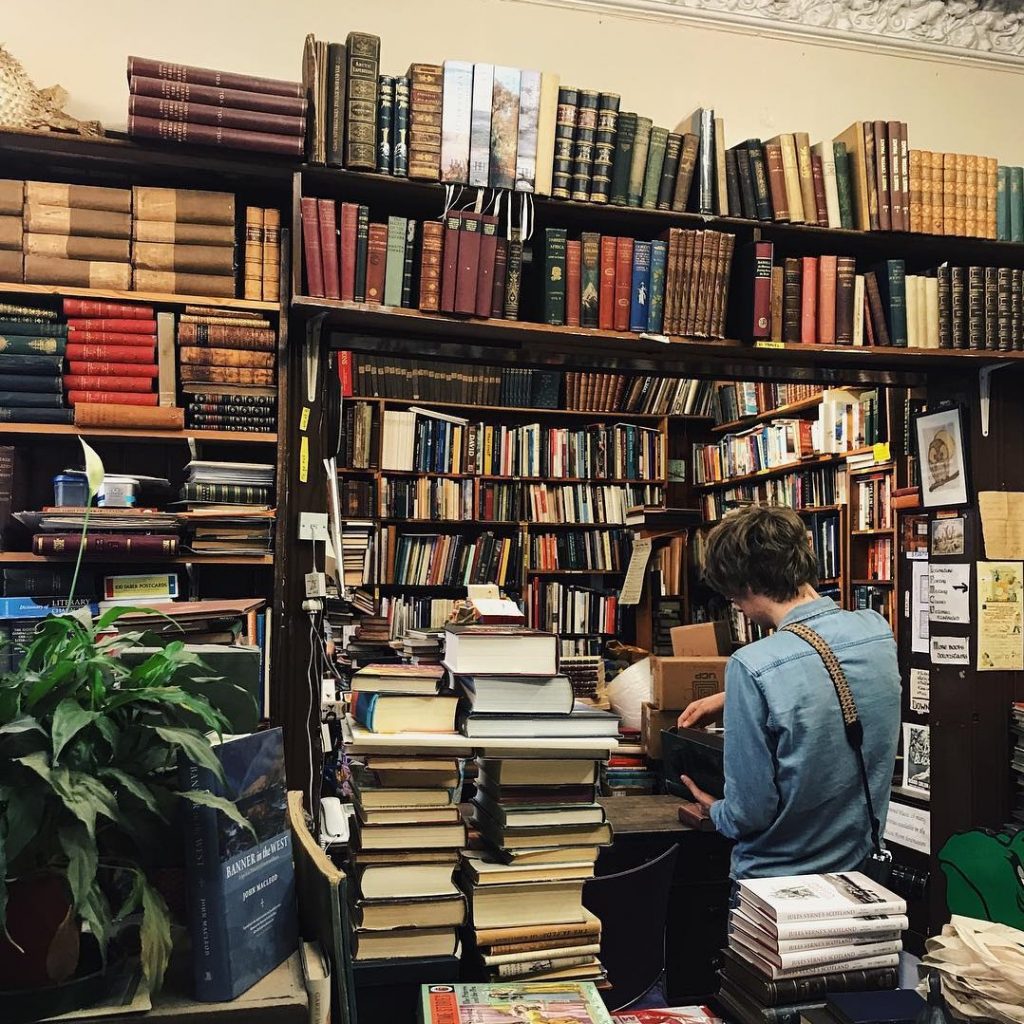 A landmark for booklovers in the Scottish capital for over 20 years, Edinburgh Books is a must-visit while in the city.
Formerly known as West Port Books, this secondhand bookshop sells everything from fiction to non-fiction, contemporary novels to collectors editions.
Address: 145-147 West Port, Edinburgh EH3 9DP
3. Topping & Company, Blenheim Place – one of the best bookshops in Edinburgh
Spread across two floors, Topping and Company in Edinburgh's Blenheim Place only opened in 2019. However, it has quickly become a favourite among bookworms in the city.
Offering a bright and airy space with fully packed shelves of all the latest releases, classics, and more, you can't go wrong with a trip here.
Address: 2 Blenheim Pl, Edinburgh EH7 5JH
2. McNaughtan's Bookshop and Gallery, Haddington Place – Scotland's oldest secondhand bookshop
You can find this old-fashioned bookstore in the busy Haddington Place.
Founded in 1957, this incredible store has been operating in the heart of the city for over half a century, making it a must-visit for those looking to soak up the city's literary feel.
Address: 3A, 4a Haddington Pl, Edinburgh EH7 4AE
1. Armchair Books, Grassmarket – a quaint and cosy spot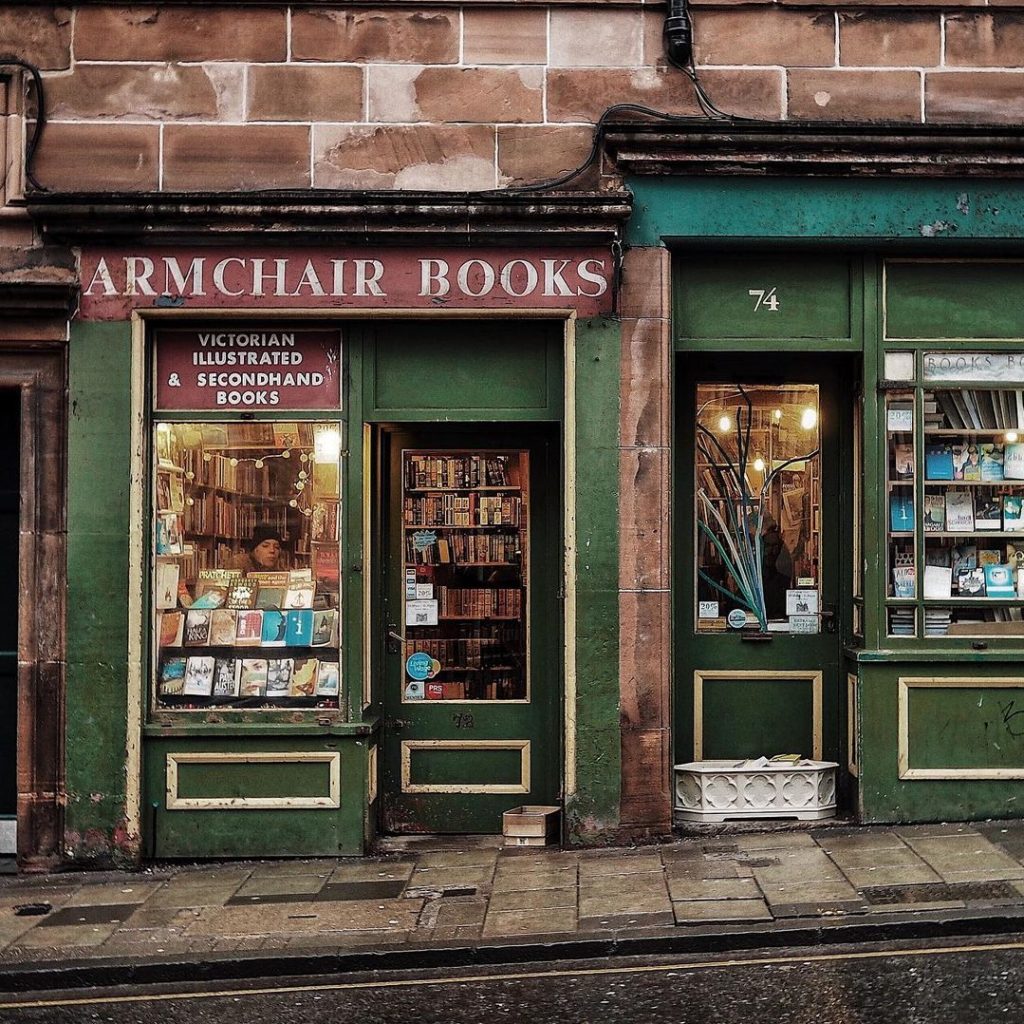 Topping our list of the best bookshops in Edinburgh is the famous Armchair Books in the city's Grassmarket region.
Stocking hundreds of secondhand books, you could spend a whole day just browsing the floor-to-ceiling shelves of this cosy, winding bookstore.
Address: 72-74 West Port, Edinburgh EH1 2LE