Looking to make the most out of your visit to the City of Canals? Here is our ultimate guide to spending a day in Venice.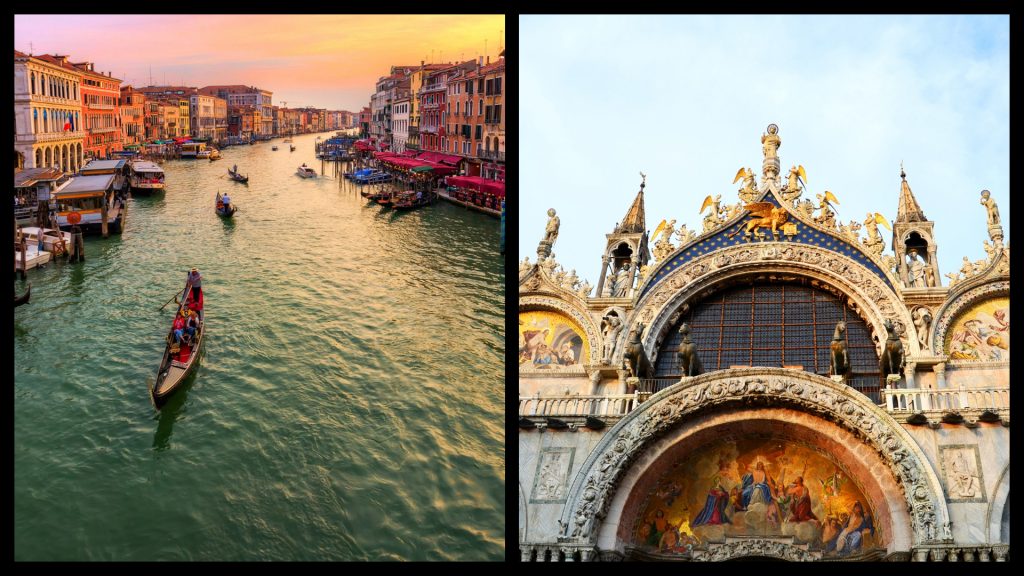 Spending a day in Venice is a must-do when exploring Italy, considering all the Venice tourist attractions. Famous across the world for winding canals, breathtaking gondola rides, and mouthwatering delights, Venice is the perfect place to spend just 24 hours.
Approximately five million people visit this magical city every year, and for a good reason. Spanning over 100 islands, this city is like something out of a fairytale. A visit to Italy's most picturesque city is undoubtedly a bucket list experience.
Here is our ultimate guide to spending a day in Venice.
The World Bucket List's tips for a day in Venice
Make sure to check the weather forecast and wear comfortable shoes, as you'll likely be doing a lot of walking.
Consider purchasing a Venice City Pass or transportation pass in advance to save time and money.
Explore beyond the main tourist areas to discover hidden gems and quieter corners of the city.
Research and make reservations for popular attractions such as St. Mark's Basilica to avoid long queues.
Start your day with a traditional Italian breakfast of coffee and pastries, such as a delicious cappuccino and a fresh cornetto (croissant).
Morning – an early beginning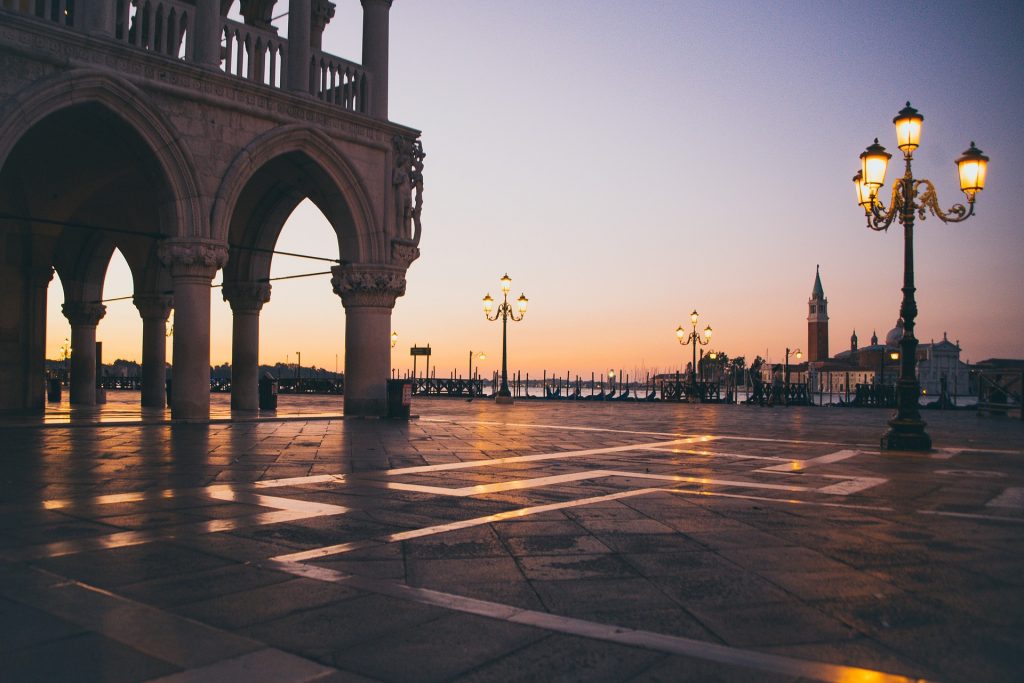 A visit to St. Mark's Square (Piazza San Marco) in the morning before visitors to the city arrive is an absolute must when exploring Venice.
Head here to watch the sunrise, and you will become amazed by the peace and serenity of this magical place. So, whip out your camera and capture this jaw-dropping moment.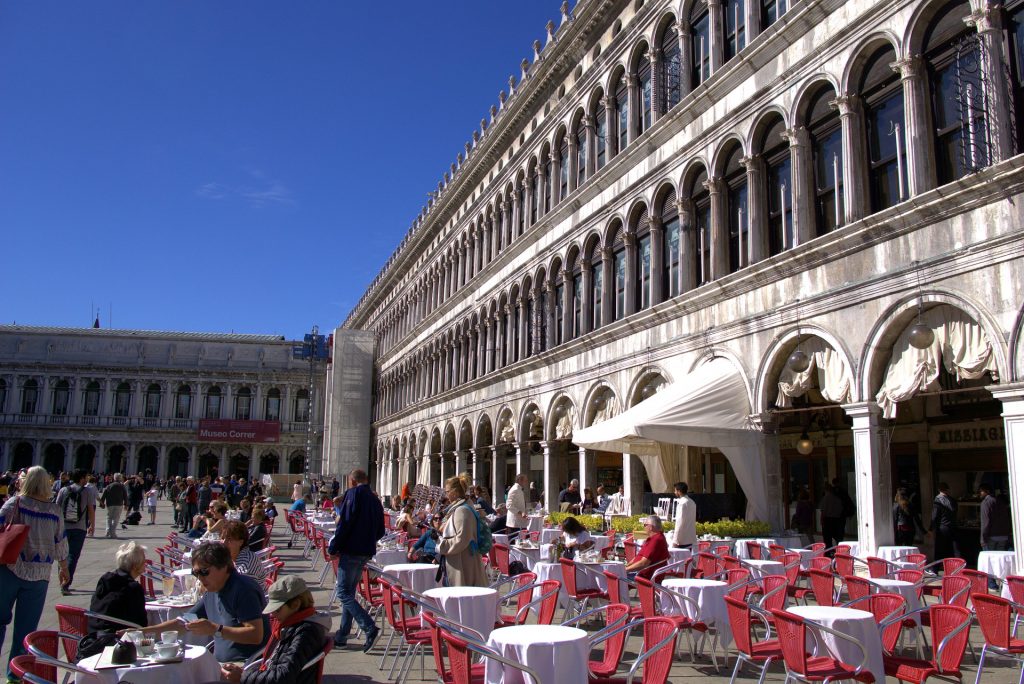 It's time to get caffeinated, so head to Gran Caffè Lavena for a delicious coffee. Although on the expensive side, this café is the perfect place to kick off your morning in Venice. Watch the world go by as you sip on elegant Italian coffee.
Address: P.za San Marco, 133/134, 30124 Venezia VE, Italy
Check out: Top 10 beautiful churches in Italy.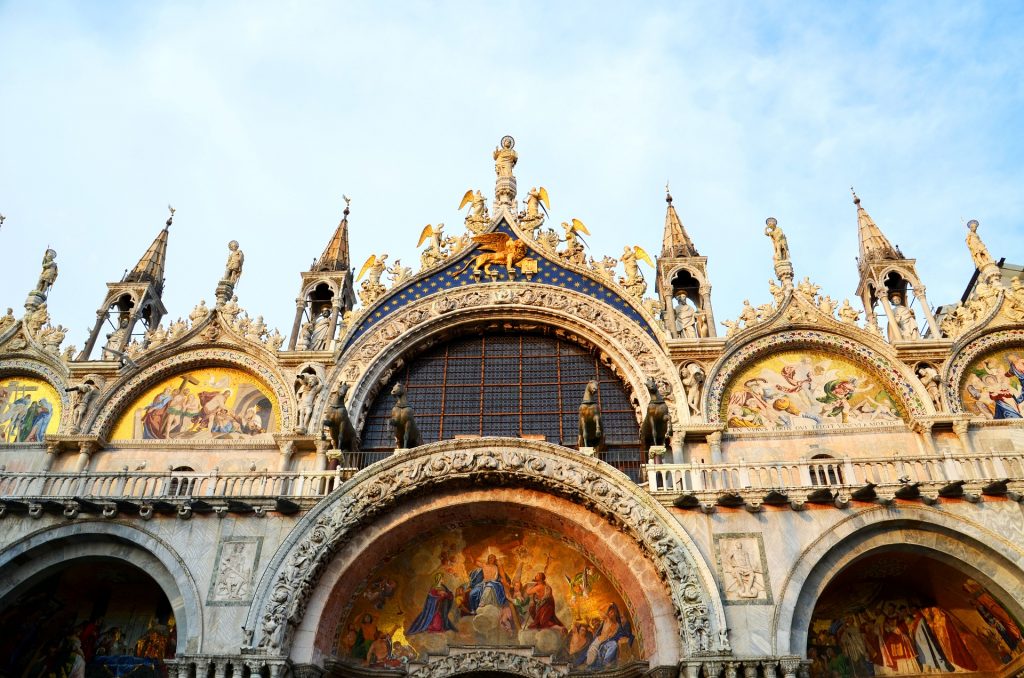 Just a short stroll across the square leads to St. Mark's Basilica, often referred to as the crown jewel of Venice. This impressive building is home to beautiful mosaics nestled amongst opulent architecture. A great start to a day in Venice.
Address: P.za San Marco, 328, 30100 Venezia VE, Italy
Afternoon – a bucket list afternoon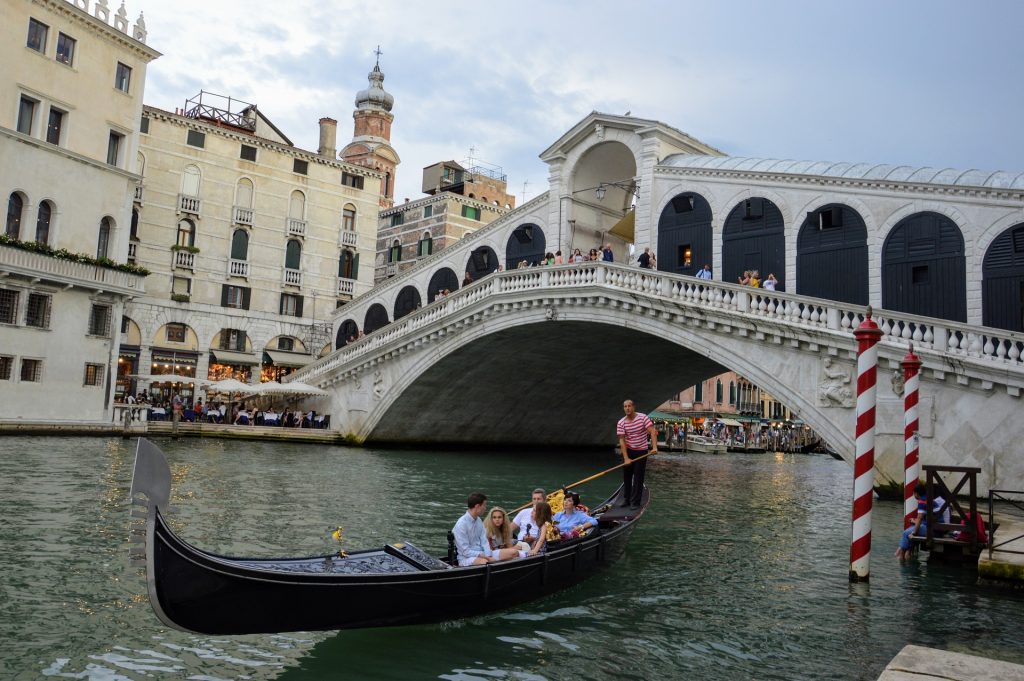 A day in Venice would be incomplete without an infamous gondola ride. Head towards Rialto Bridge, where you will find plenty of gondola rides for those wishing to explore the Grand Canal.
Be aware that these rides can be extremely pricey, so don't be afraid to haggle beforehand!
Address: Sestiere San Polo, 30125 Venezia VE, Italy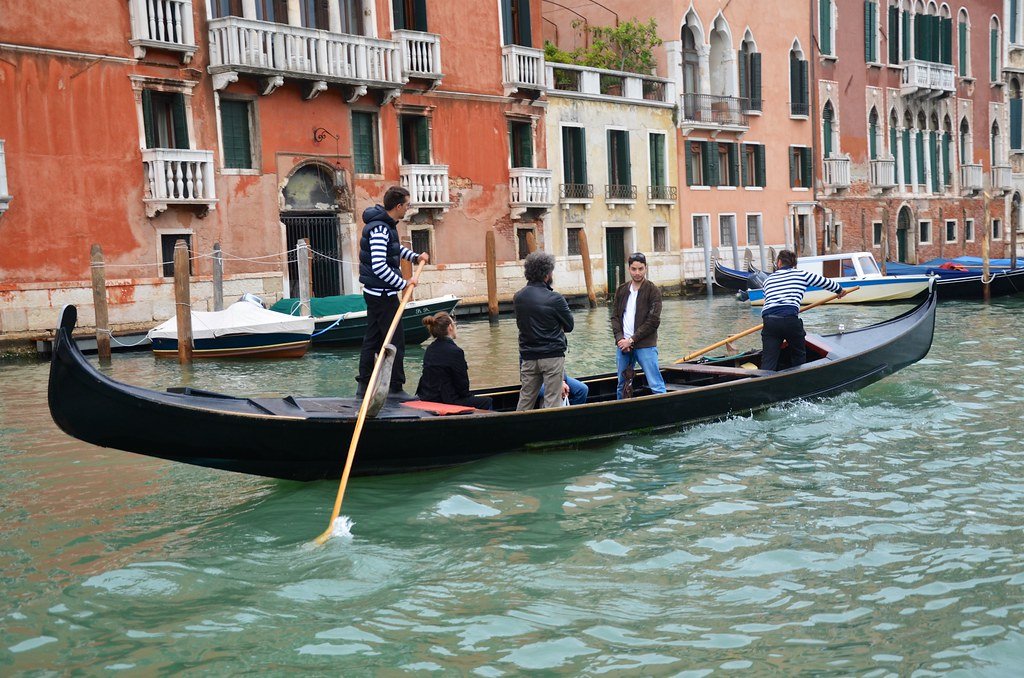 If you're looking to experience a gondola ride without the hefty price, then a traghetto, a public gondola ferry, is the one for you.
Costing just a few euros, these gondolas take you across the Grand Canal with other passengers. Although the ride is short, it is a must if you aren't looking for a private gondola ride.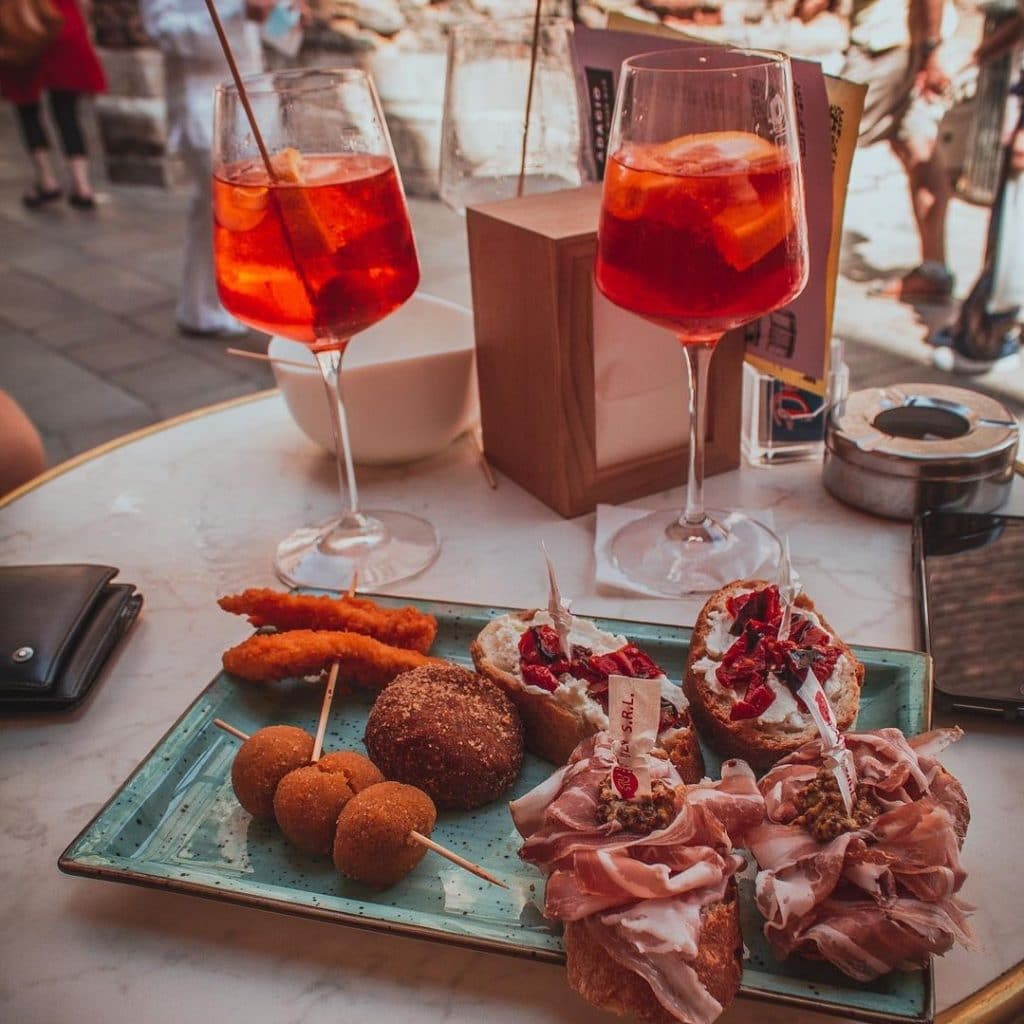 It's time for lunch. We suggest heading to Adagio for friendly service with magnificent views of Basilica dei Frari.
This is a popular bar with locals and visitors alike, serving traditional dishes using local produce. In addition, they serve an abundance of Cicchetti, traditional Venetian side dishes, and beautiful Italian wines.
Address: Calle del Scaleter, 3028, 30125 Venezia VE, Italy
Read more: Top 10 best wine regions of Italy to visit.
Evening – enjoy like a Venetian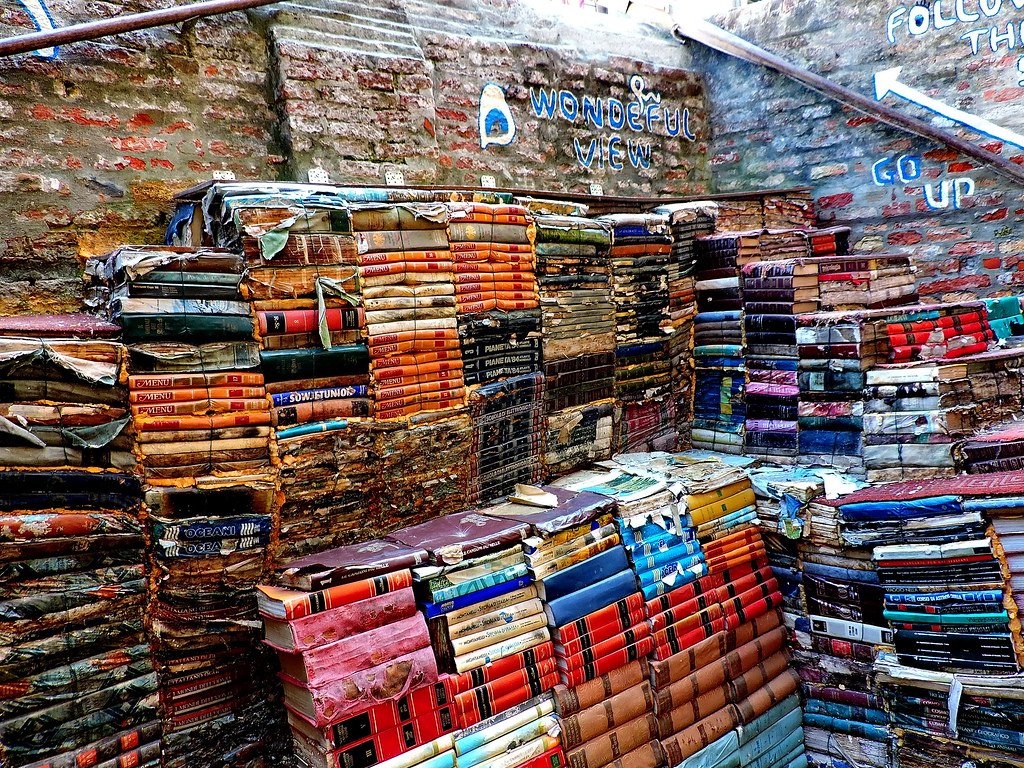 A visit to Liberia Acqua Alta, one of the most beautiful bookstores in Italy, is an absolute must.
Due to the regular flooding that Venice is subject to, this bookstore has resorted to innovative ways of storing its books. Stored in bathtubs and gondolas, this is one of Venice's hidden gems that is an absolute must.
Address: Calle Lunga Santa Maria Formosa, 5176b, 30122 Venezia VE, Italy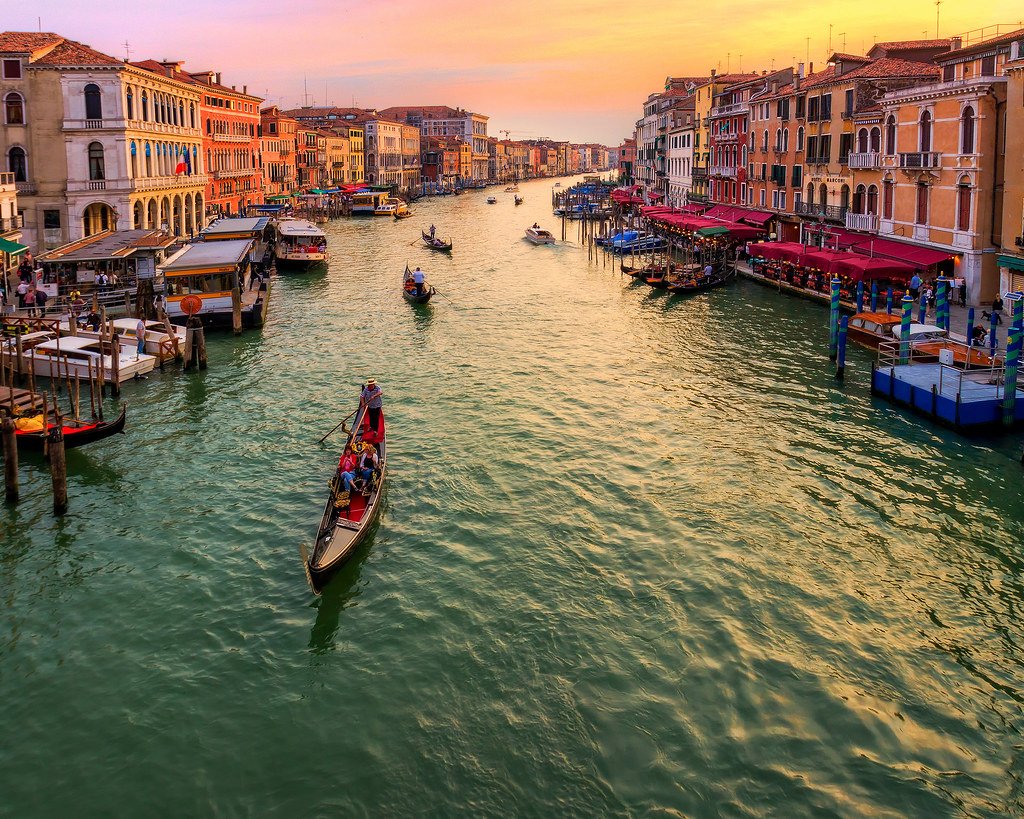 Marvel at Venice as the sun begins to set from the Rialto Bridge. This 16th-century stone footbridge is truly spectacular as it crosses the Grand Canal. Below, gondolas filled with couples in love will meander their way along this picturesque canal.
Settle in for the evening at Al Nono Risorto, a historical place serving real Venetian cuisine.
This laid-back restaurant is one of the few in Venice that has a garden. Enjoy pizza, pasta, spirits, and more in this atmospheric local restaurant.
Address: Bettina, Santa Croce 2338, Sotoportego de Siora, 30135 Venezia VE, Italy
Night – party the night away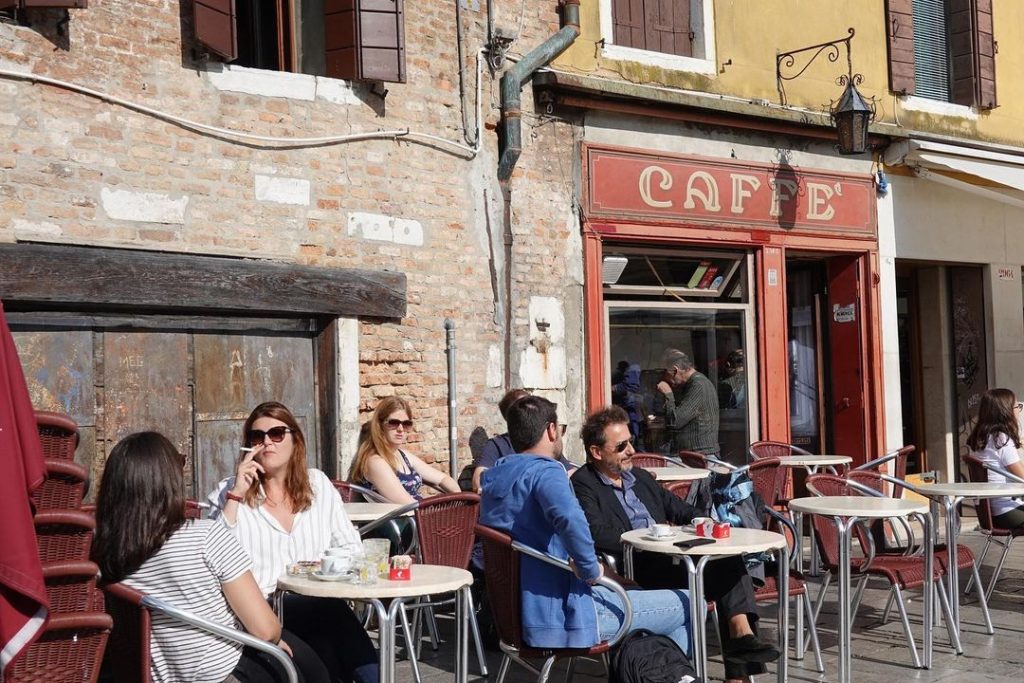 The nightlife in Venice is truly unique. Head to Campo Santa Margherita, where young people enjoy a drink or two at some of the bars along the square. A top favourite has to be Caffè Rosso, a colourful bar that delights young and old.
Address: Sestiere Dorsoduro, 2963, 30123 Venezia VE, Italy
If you have a bit more cash to splash, then heading to the oldest casino in the world, Casino di Venezia, is an absolute must. With over 500 gaming places, professional staff and an opulent environment, this place is jaw-dropping.
Address: Cannaregio, 2040, 30121 Venezia VE, Italy
Check out: Top 10 cultural celebrations everyone needs to experience.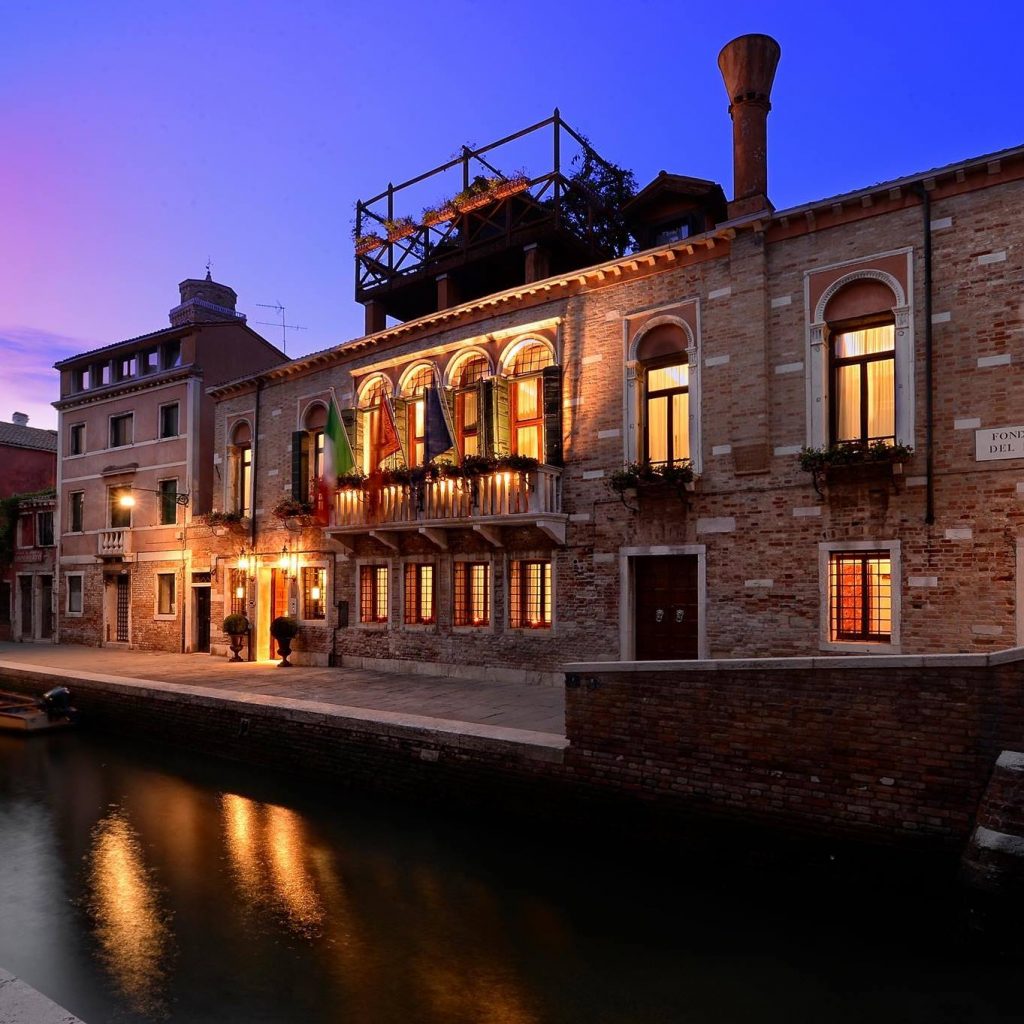 Staying at Ostello S. Fosca, a friendly hostel, is worth it for those on a budget. Just a short walk from the heart of Venice, this is the perfect place to rest your head after a day in Venice.
Address: Cannaregio, 2372, 30121 Venezia VE, Italy
Looking for something a little more luxurious than a hostel? You can't go wrong with a night in the four-star Palazzetto Madonna.
This canalside hotel is housed in a 13th-century medieval palace and is also just a short stroll to all the major attractions.
Address: Fondamenta del Forner, 2902, 30125 Venezia VE, Italy
Your questions answered about the perfect day in Venice
Is one day in Venice enough?
Train travel makes seeing Venice in a day easy. Once you arrive in Venice, the best way to get around is on foot. All the main tourist attractions are within walking distance of one another. However, public transport is available via water taxis, traditional gondola rides, and easily accessible ferry boats.
What is the best day of the week to visit Venice?
On weekdays, the area is generally still fun and also fairly manageable – on the weekend, visitors flood in, and the streets can get very crowded.
Is it safe to walk around Venice at night?
Compared with other cities in Europe, Venice is extremely safe to walk around during both the day and night.