From beautiful golden sand island to historic cities, India is home to plenty of romantic destinations perfect for your honeymoon.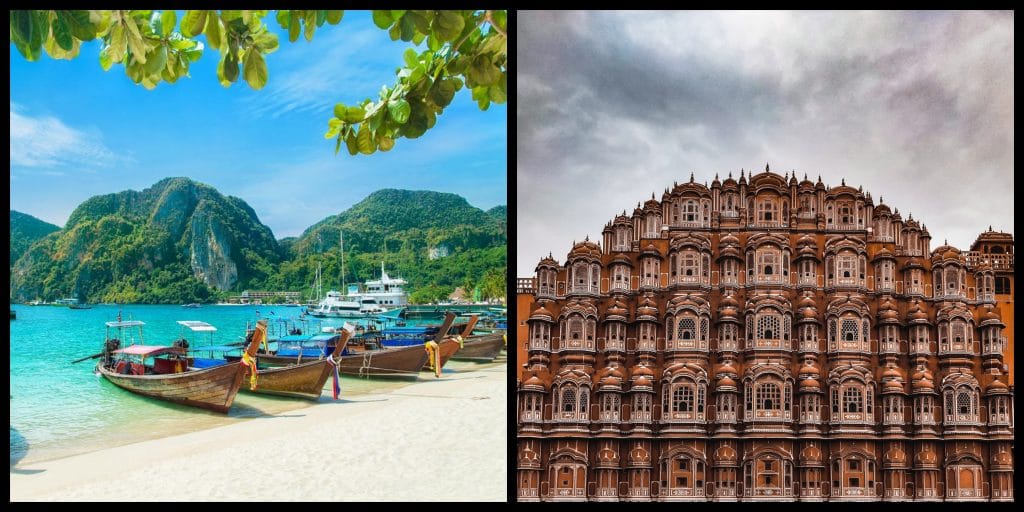 With its abundance of gorgeous palaces, colourful towns, white-sand beaches, and friendly locals, India has to be one of the world's most romantic countries. Here are ten of the best honeymoon destinations in India.
When considering where to go on your honeymoon, with hundreds of romantic locations to choose from, you will be spoilt for choice when it comes to India.
From secluded island retreats to bustling city breaks, India has something to suit every kind of couple. We've whittled down the hundreds of options to give you the ten best honeymoon destinations in India.
10. Agra – home to the Taj Mahal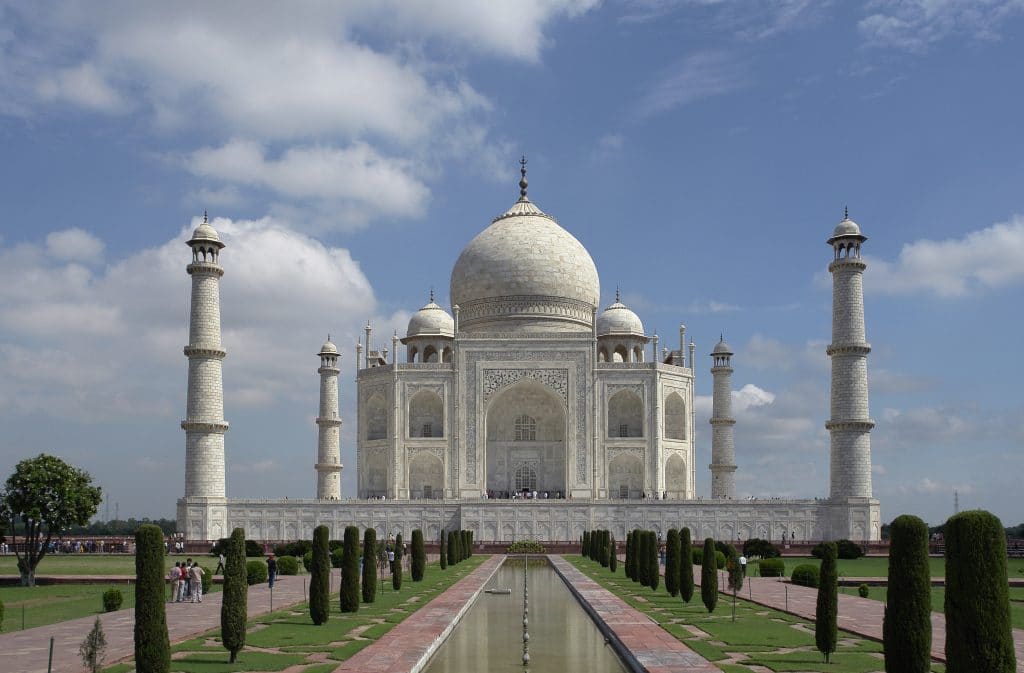 Agra is one of the most well-known and recognised cities in India as it is home to the famous Taj Mahal, an ivory-white marble mausoleum, which sits on the southern bank of the river Yamuna.
Aside from the extravagant Taj Mahal, other must-visit sites in Agra include Agra Fort, Tomb of Itimad-ud-Daulah, and Sheesh Mahal.
9. Pondicherry, Tamil Nadu – a charming retreat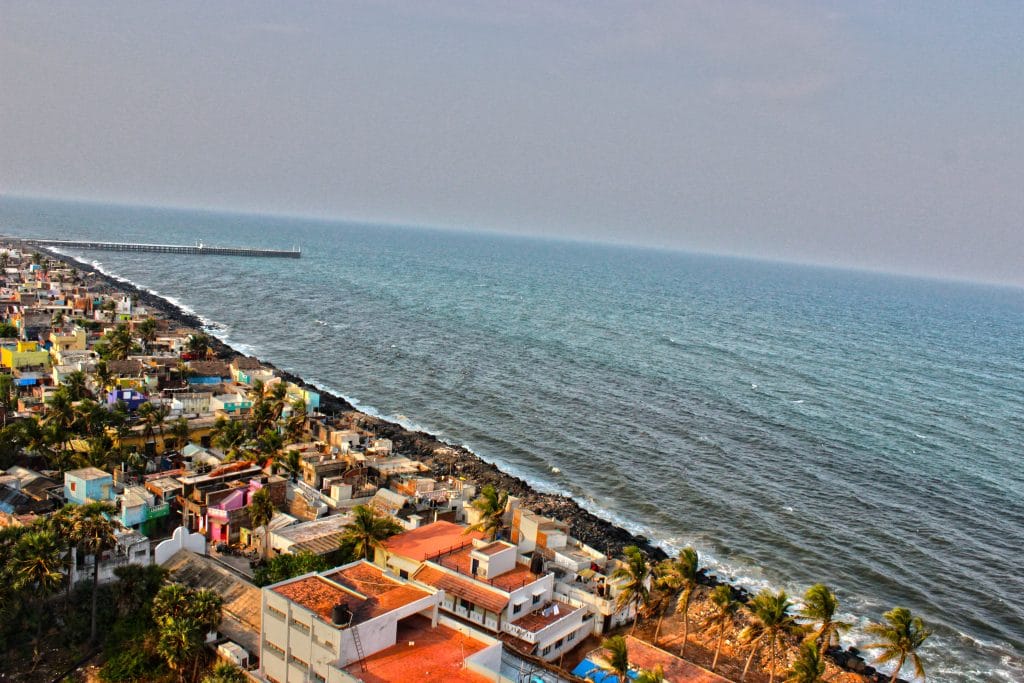 Pondicherry was a French colonial settlement in India's Tamil Nadu territory in 1954, and its charming French legacy is preserved to this day.
Tree-lined streets, mustard-coloured colonial villas, and chic boutiques, as well as a beautiful seaside promenade running along the Bay of Bengal, make Pondicherry one of the best honeymoon destinations in India.
8. Kerala – home to Venice of the East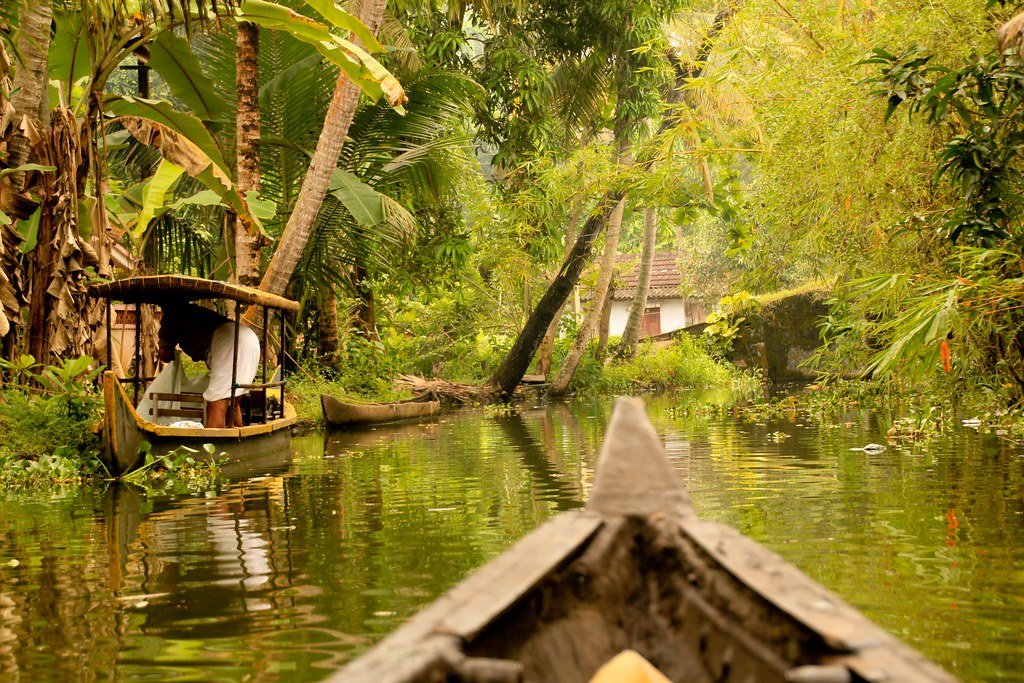 Thanks to its beautiful backwater canals, mountainous surroundings, and native bird species, Kerala is one of India's most romantic destinations. Thanks to its Italian-like charm, it has even come to be known as the 'Venice of the East'.
The romantic appeal of this region makes it a popular honeymoon destination for both locals and tourists alike. Must-visit destinations include Kumarakom, Alappuzha, and Munnar.
7. Darjeeling – at the foothills of the Himalayas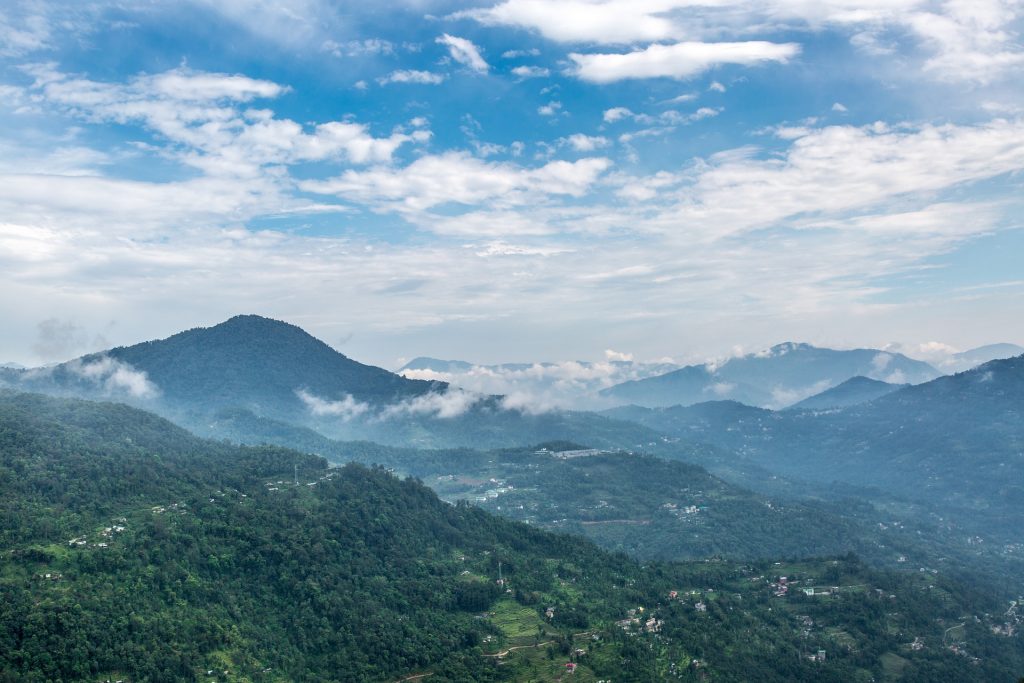 Darjeeling is the perfect peaceful destination for couples looking for a relaxing honeymoon. Situated in West Bengal at the foothills of the Himalayas, you are sure to feel the love in this romantic region.
Must-visit locations include the lush green Tea Gardens, sunset hotspot Tiger Hill, the unique railway track at Batasia Loop, and the calming Peace Pagoda.
6. Lakshadweep Islands – beautiful coral islands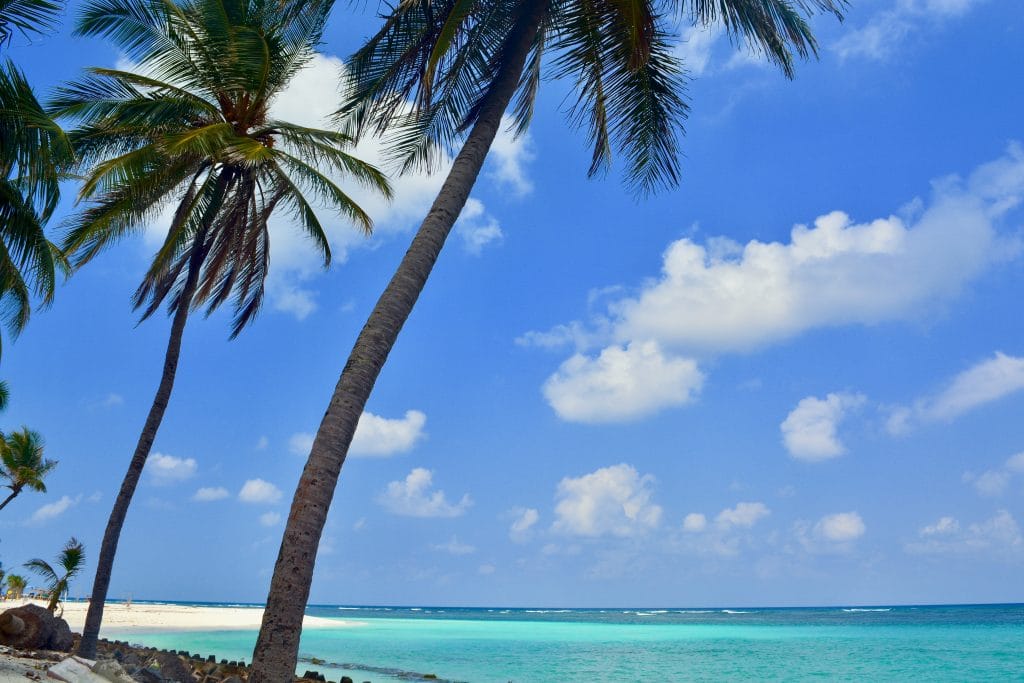 India's Lakshadweep Islands are an archipelago of 36 breathtaking atolls and coral reefs in the Lakshadweep Sea.
The islands are home to an abundance of honeymoon resorts that will provide you and your loved one with a sense of luxury and serenity. Explore the beautiful white sand beaches, azure waters, and coconut groves that call these islands home.
5. Udaipur – an abundance of palaces and forts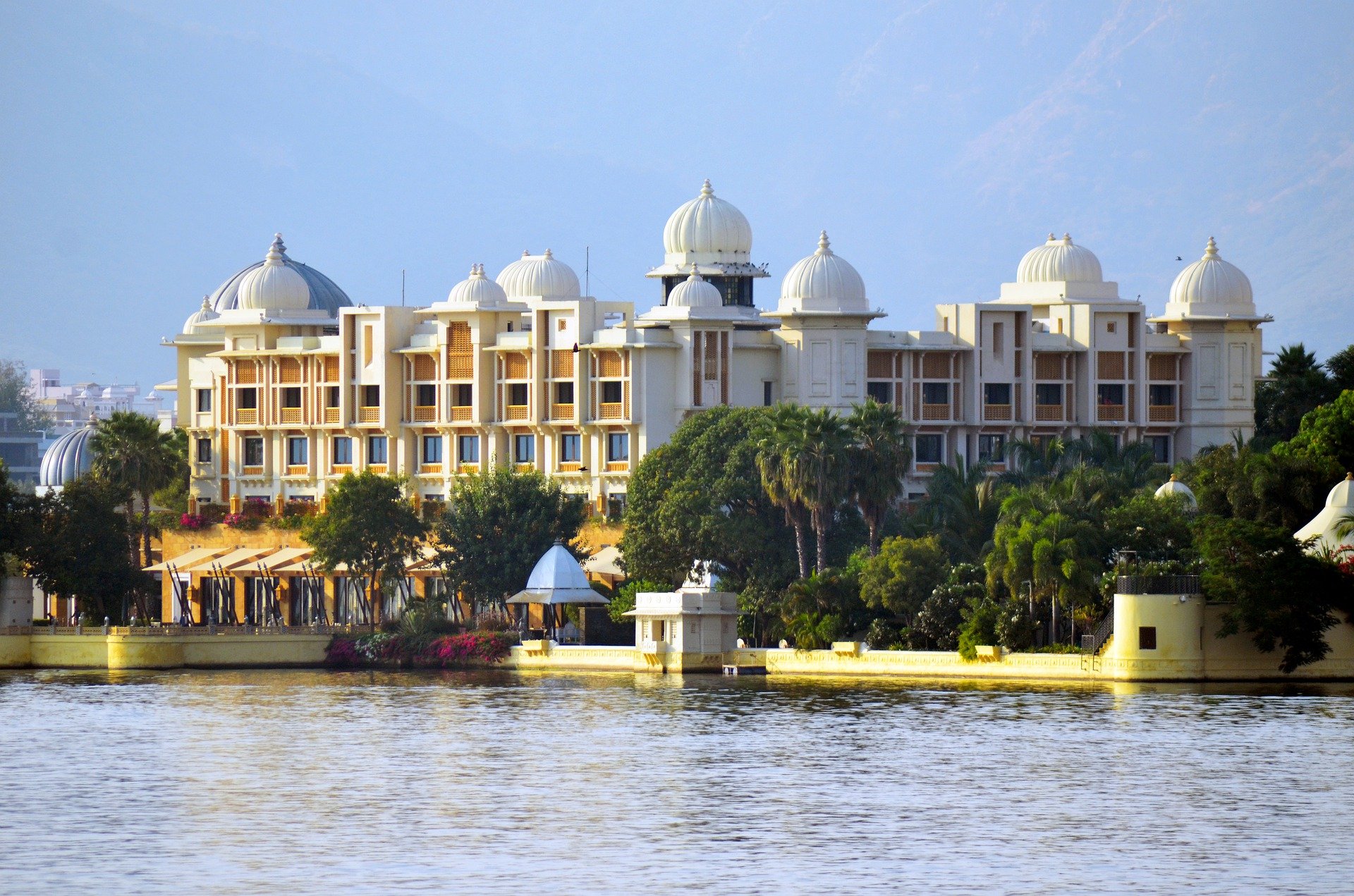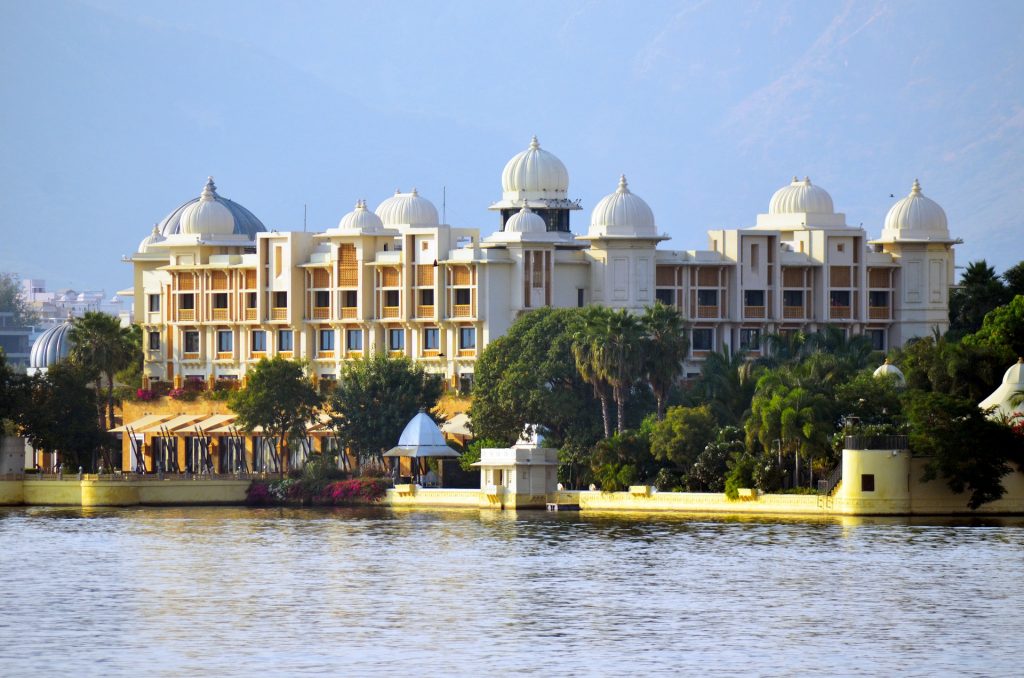 Udaipur in Rajasthan is up there with the best honeymoon destinations in India, thanks to its abundance of elegant palaces and forts, as well as beautiful lakes, gardens, and museums.
Some of the most romantic places in the city are the 16th-century City Palace and the unique and decadent Lake Palace. For something extra special, watch the sun go down from the Sunset Terrace at Fateh Prakash Palace.
4. Jammu and Kashmir – like something from a fairytale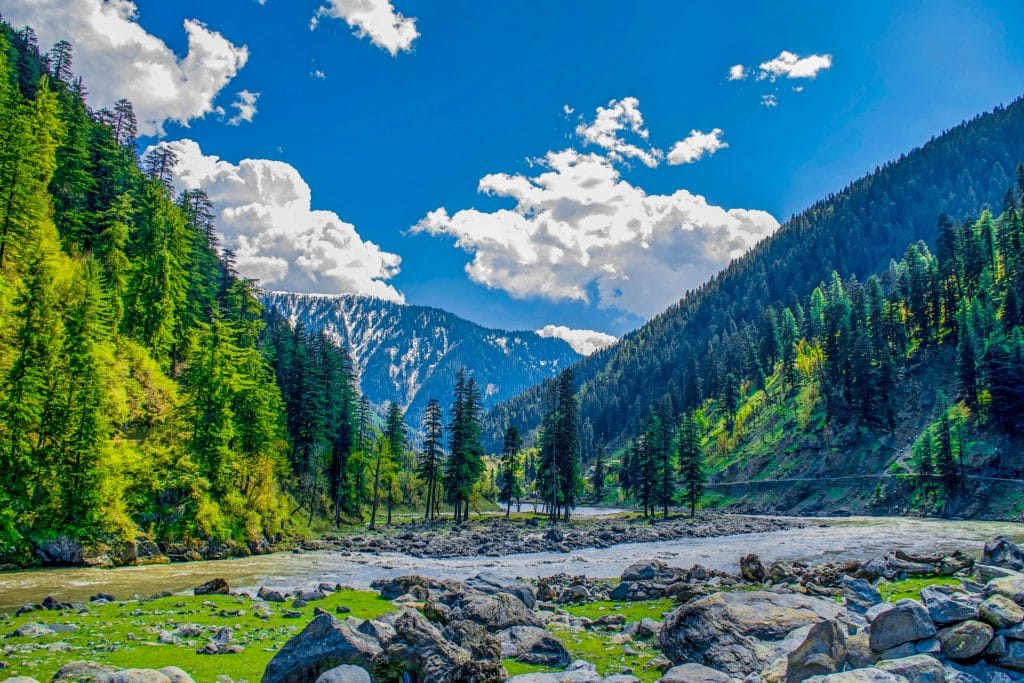 The region of Jammu and Kashmir is one of the most romantic destinations you will ever visit. This enchanting destination is home to breathtaking snow-capped mountains, beautiful lakes, dense forests, and historic temples.
Take a shikara ride in Dal Lake, explore the breathtaking Pangong Tso, and marvel at the colourful Indira Gandhi Tulip Garden.
3. Andaman and Nicobar Islands – a haven for newlyweds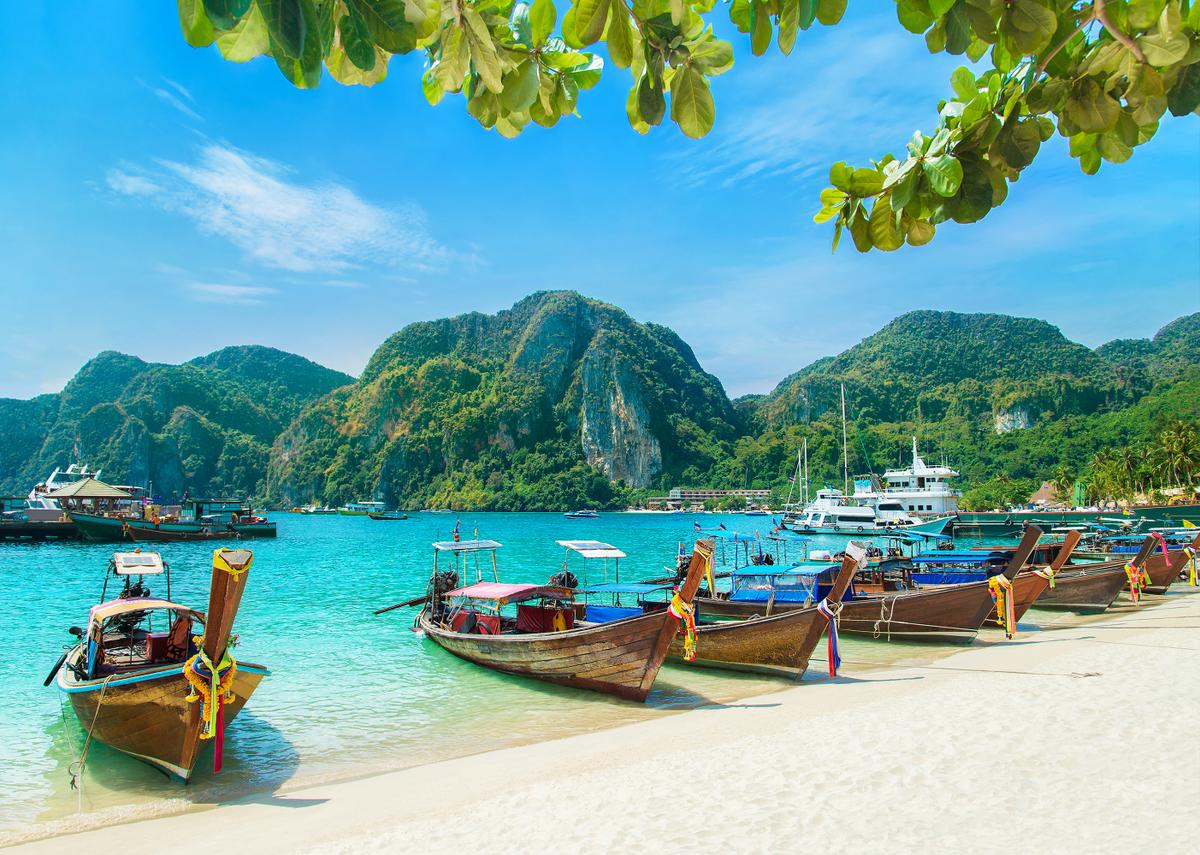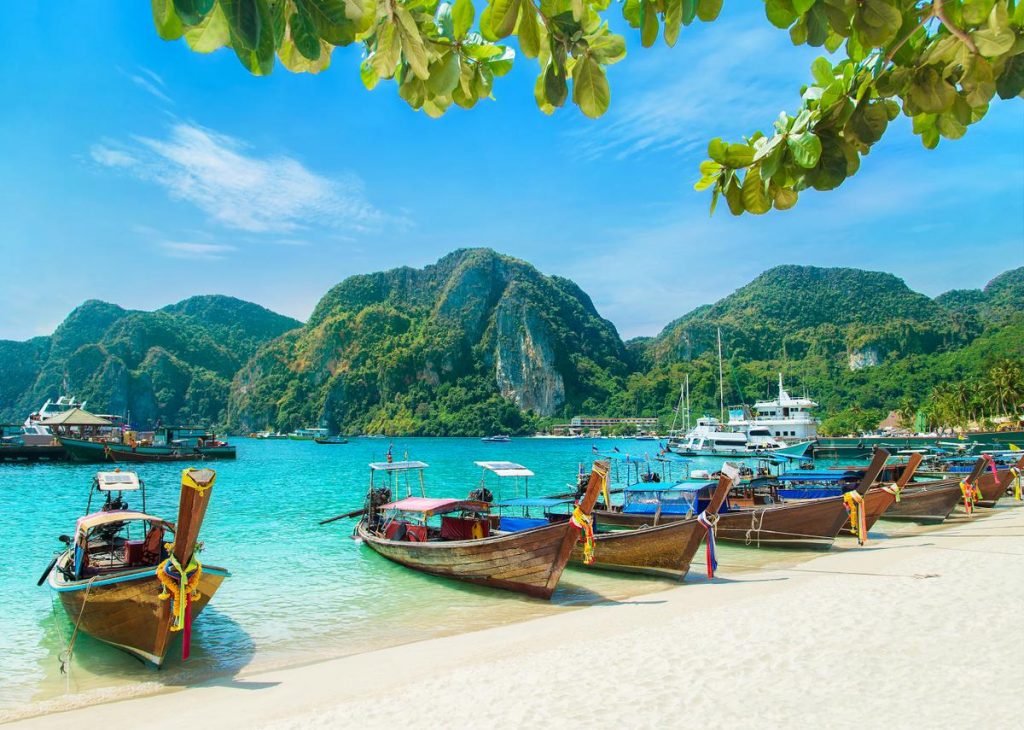 An archipelago of roughly 300 islands in the Bay of Bengal, the Andaman and Nicobar Islands are known for their palm tree-lined white-sand beaches and beautiful rainforests.
Some must-do activities here include travelling on a seaplane, going scuba diving, and enjoying the sunset from the breathtaking Radhanagar Beach.
2. Jaipur – the 'Pink City'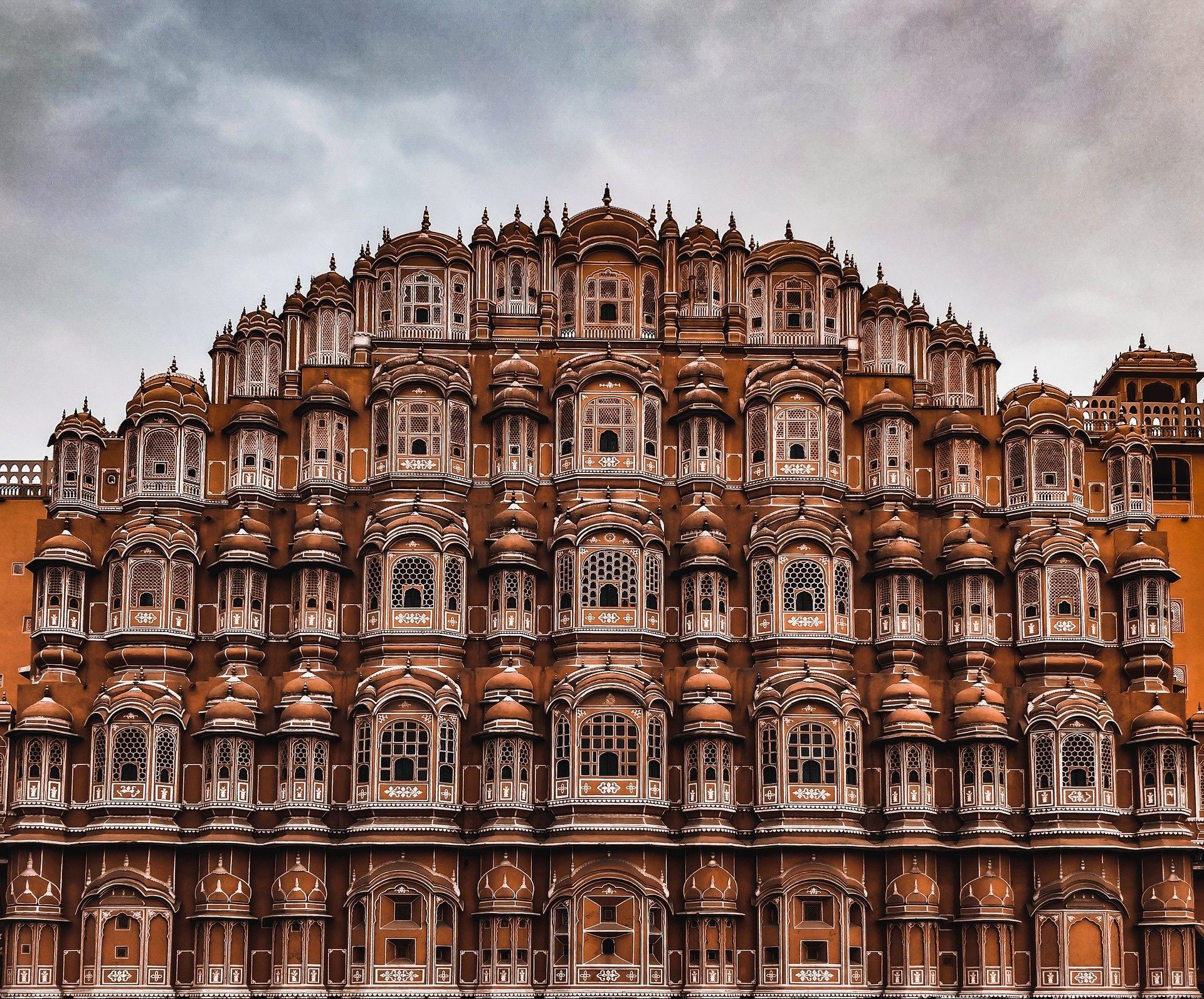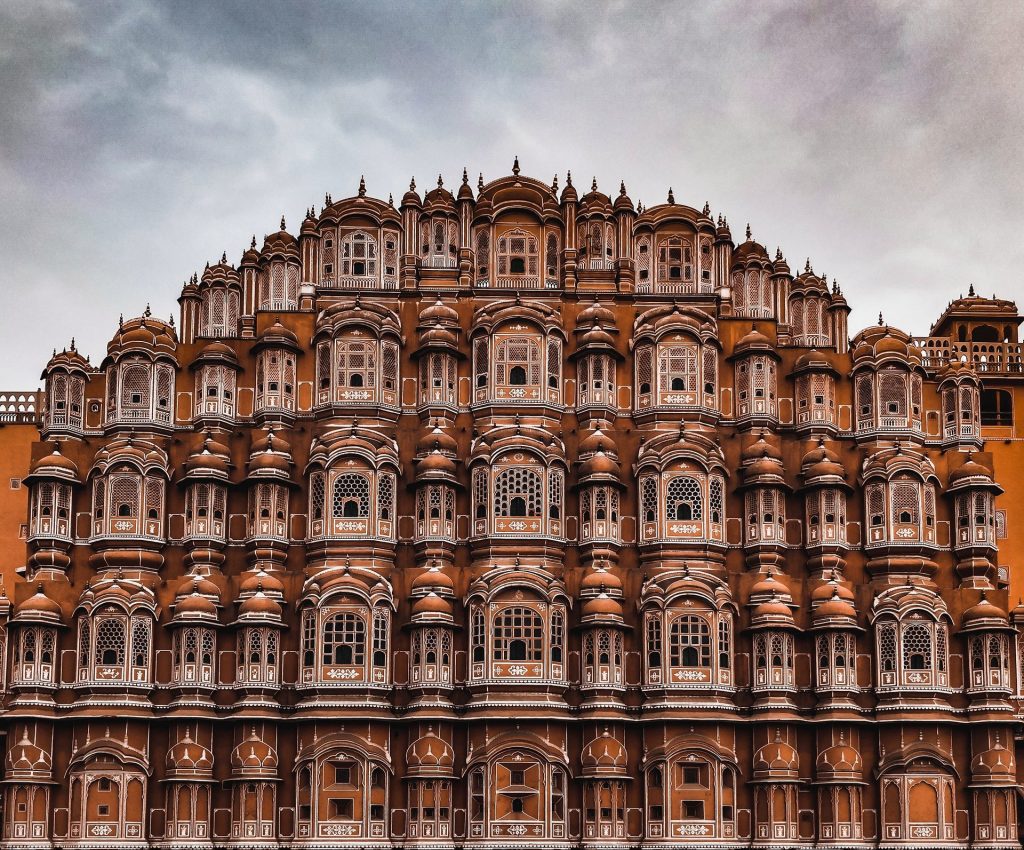 Explore the 'Pink City' of Jaipur, the capital of India's Rajasthan state, so-called for its distinctive and beautiful pink buildings.
The royal heritage of Jaipur is still evident today in its regal feel and opulent, collonaded City Palace complex. Check out the incredible Hawa Mahal, or Palace of the Wind, Nahargarh Fort, and Jantar Mantar.
1. Goa – one of the best honeymoon destinations in India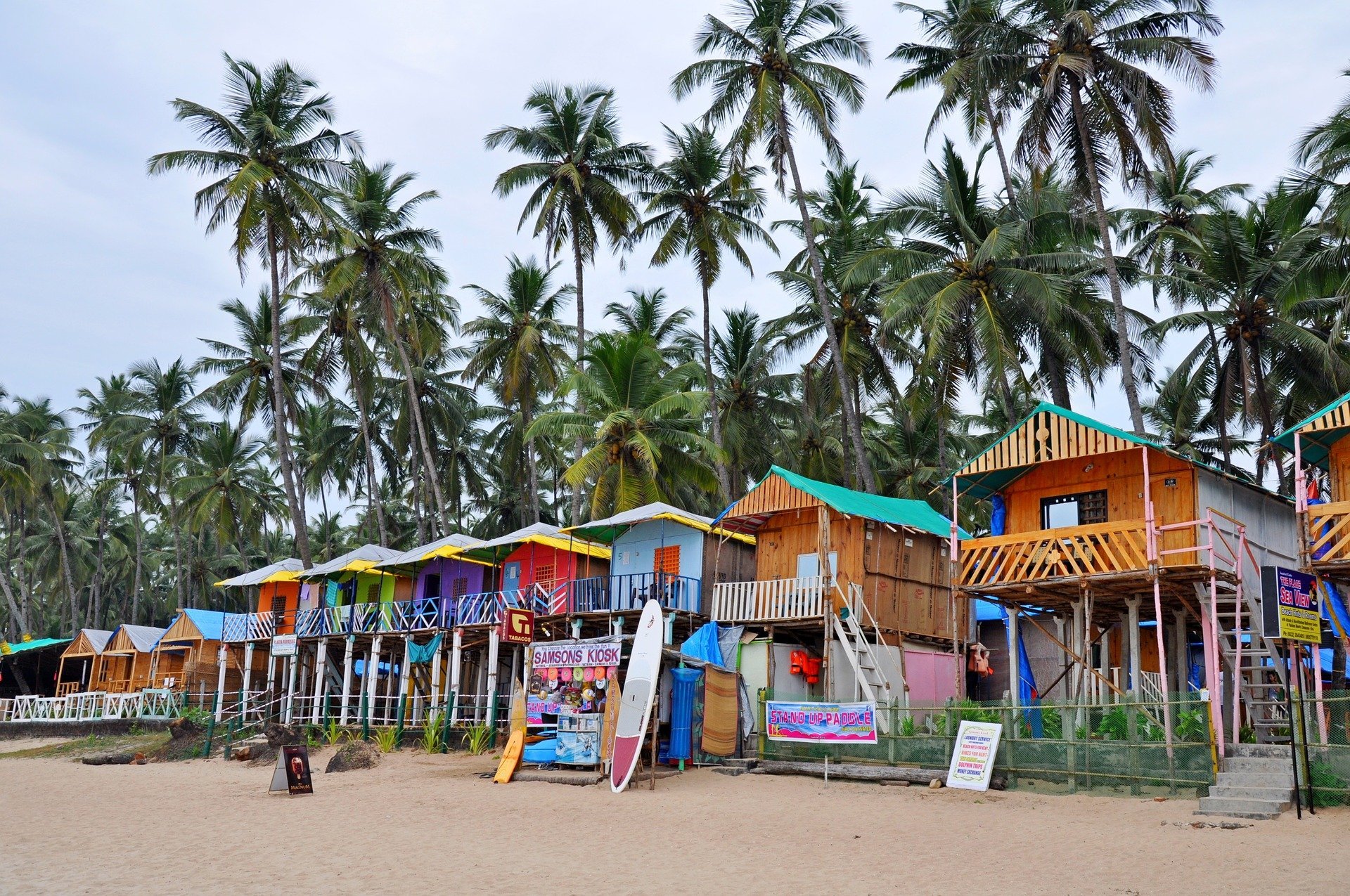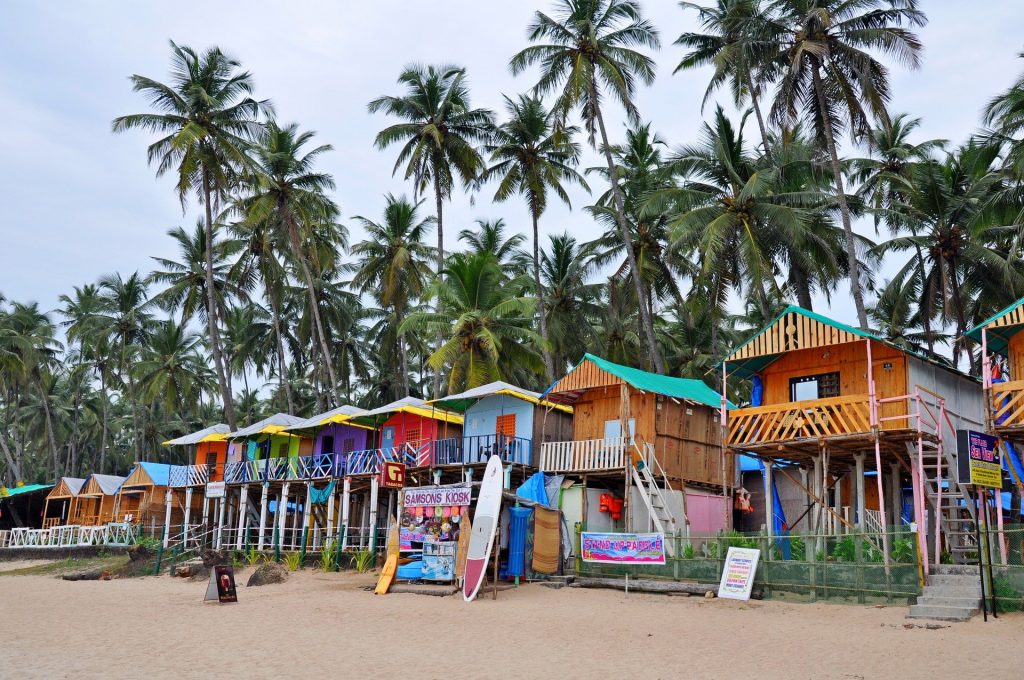 Topping our list of India's best honeymoon destinations is Goa, known as the land of sun, sand, and sea, making it a popular destination for couples and newlyweds from all over the world.
The rustic city is home to pristine beaches, scenic views, and an abundance of thrilling activities. We recommend visiting the incredible Dudhsagar Falls, the stunning Butterfly Beach, and the colourful Palolem Beach.