If you are looking for a bit of beachside luxury while visiting India, then check out these incredible resorts dotted along the sandy beaches of Goa.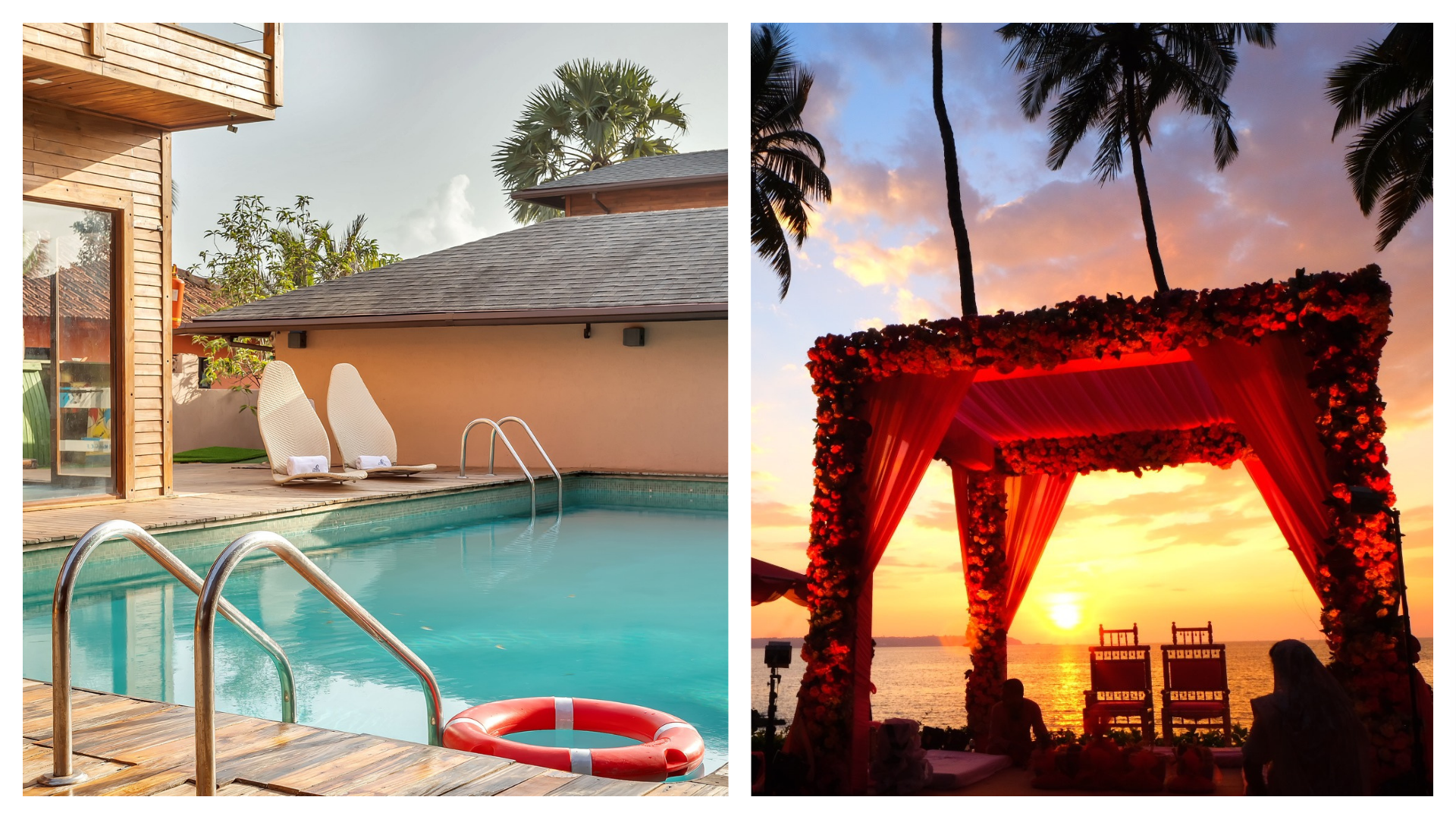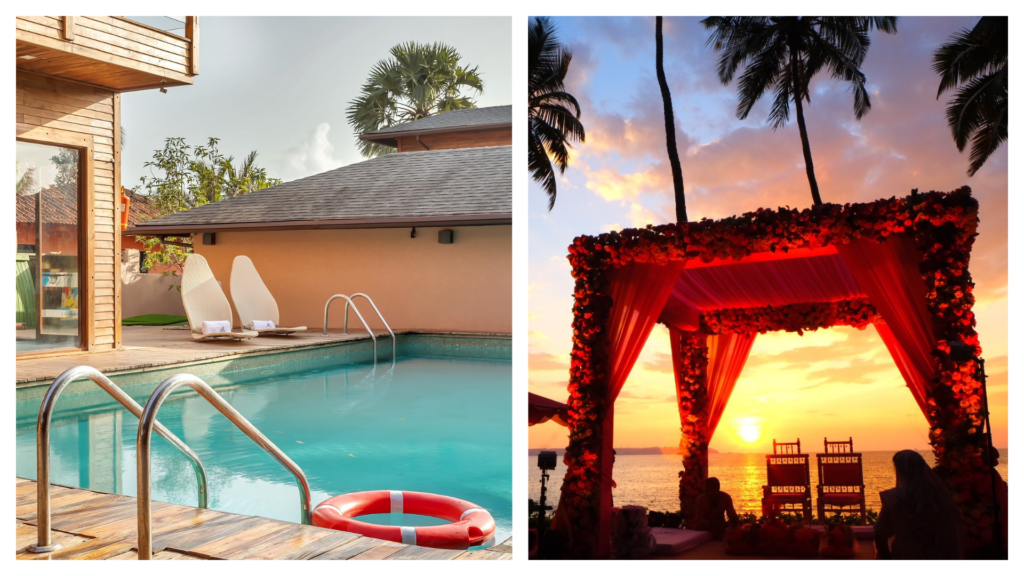 Goa is India's ultimate resort destination, attracting holidaymakers, backpackers, tourists, and, of course, locals every year.
With an abundance of resorts with excellent amenities, private beaches, and stunning views, there is certainly no shortage of accommodation options in Goa. In addition, food lovers will be spoilt for choice with the range of fine dining restaurant options in the area.
So, if you plan to tick a beach holiday in India off the bucket list, here are ten resorts for optimum relaxation in Goa you need to know about.
10. Novotel Goa Resort & Spa – a cosy and traditional Goan experience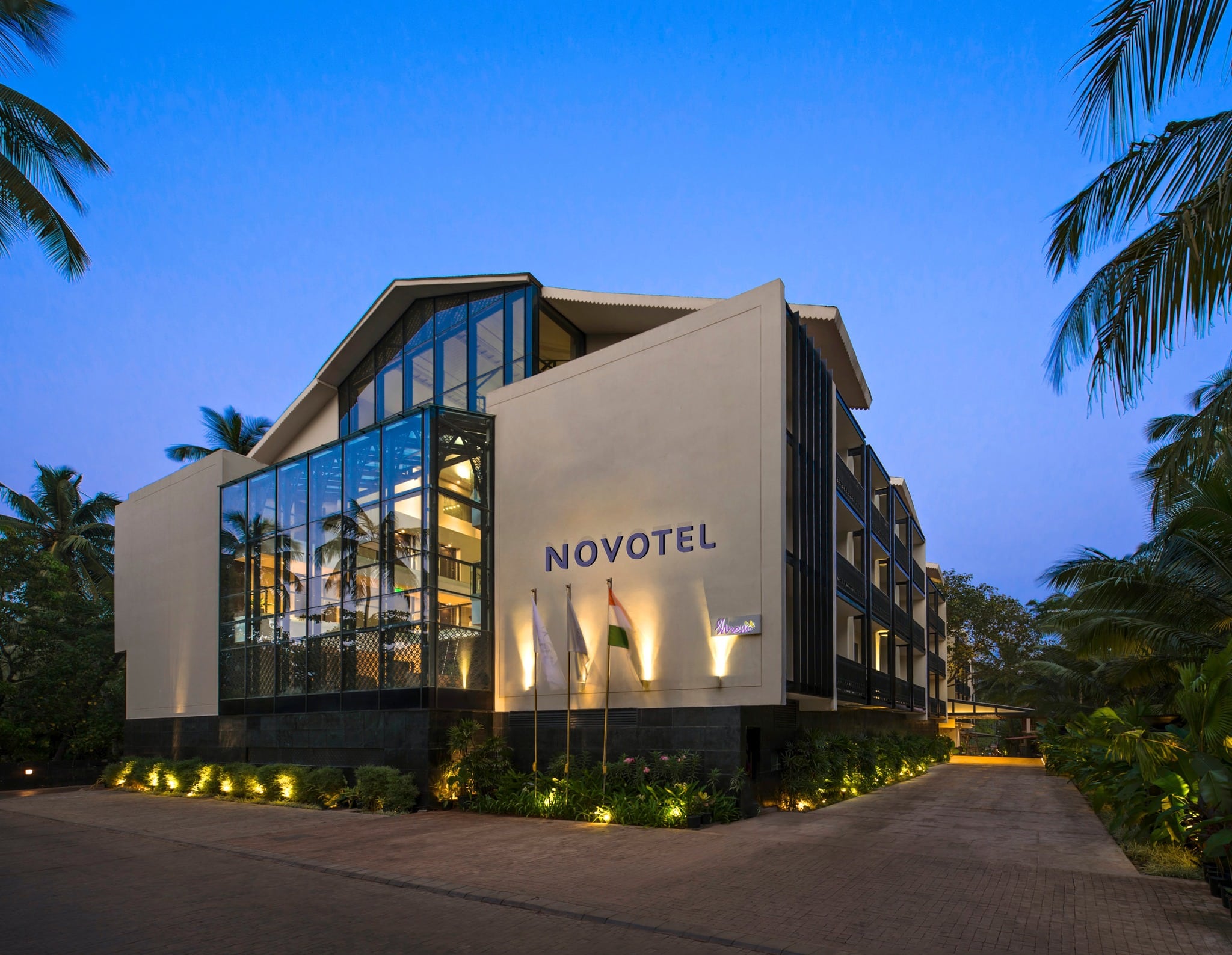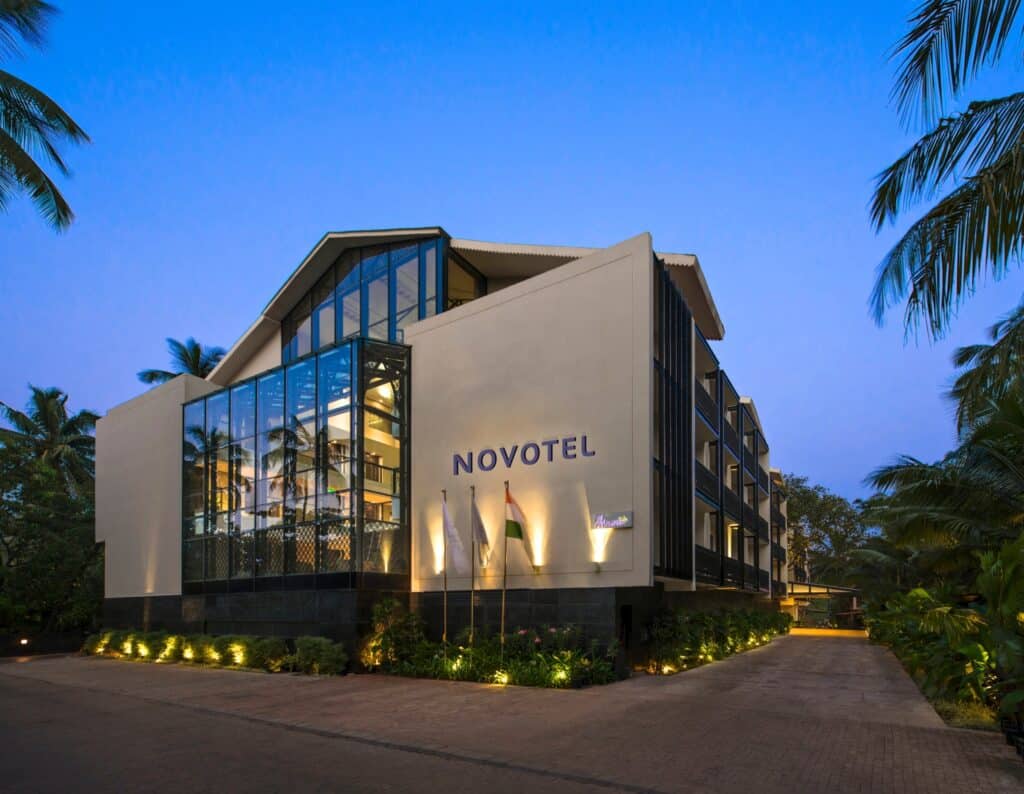 Fancy taking some cooking lessons, chilling by the pool, soaking up the views of the surrounding paddy fields, or pampering yourself in Goa's only Turkish hammam? Then this is the resort for you!
Novotel Goa Resort welcomes people of all ages and offers a wide range of adult and child-friendly facilities.
Address: Cavelossim, Goa 403731, India
9. The Zuri White Sands Goa Resort – the resort that suits everyone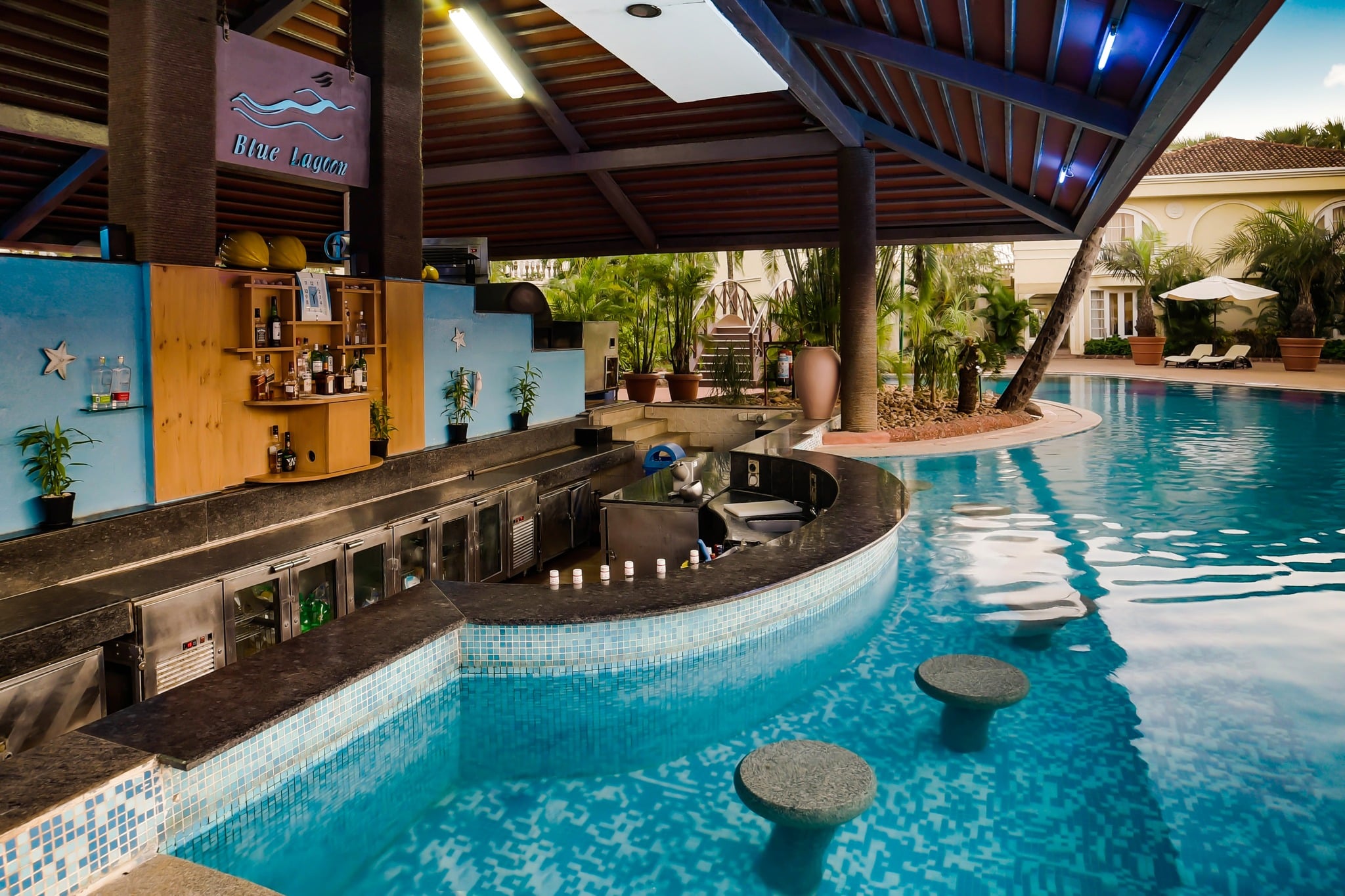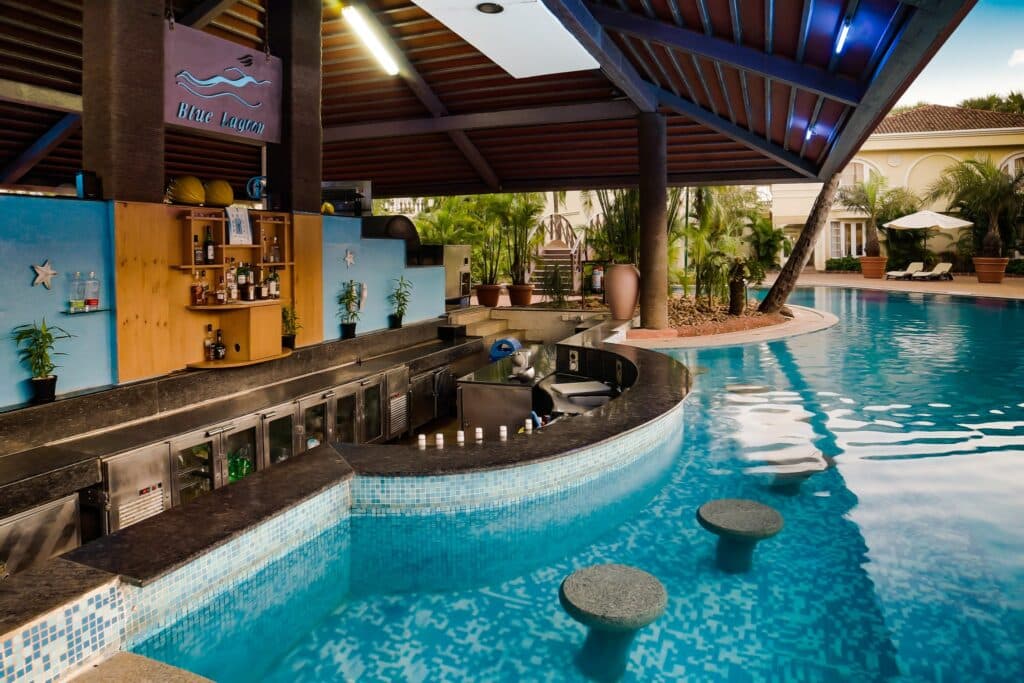 This is one of the best spa resorts in Goa you need to know about since it is situated at Varca Beach, one of the most picturesque in the region. Plus, this resort caters to everyone from couples and families to backpackers and business travellers.
Address: Pedda, Varca, Goa 403721, India
8. Radisson Blu Resort – a popular resort for business trips and weddings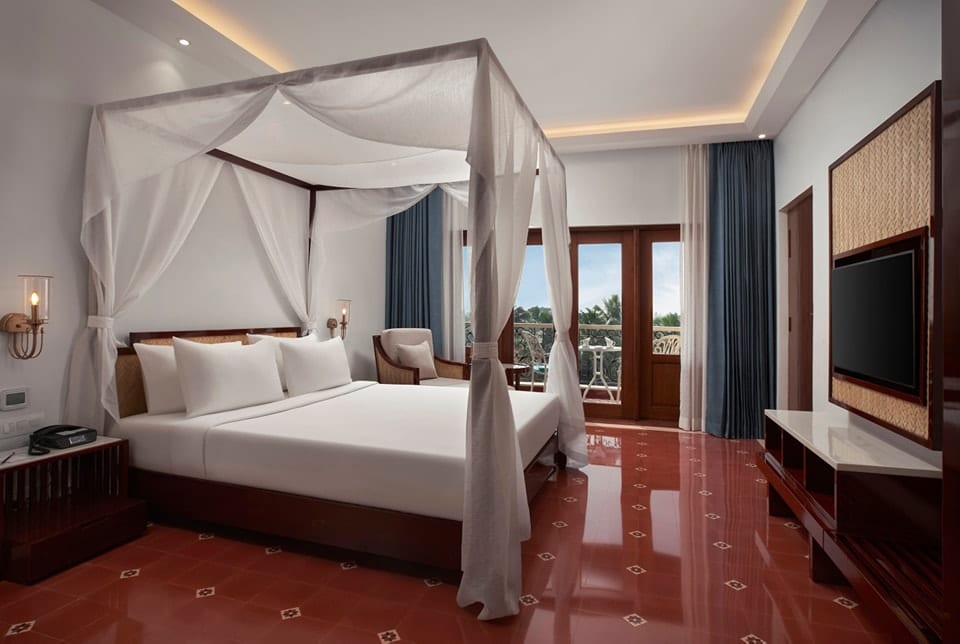 Located near Cavelossim Beach, the world-renowned Radisson Blu Resort is ideal for any occasion, whether business or pleasure. 
Guests can enjoy three restaurants, a spa, and two pools – one for kids. Their luxurious rooms, suites, and ample event space make them ideal for weddings and conferences.
Address: Cavelossim, Beach, Mobor Beach, Goa 403001, India
7. Taj Exotica Resort & Spa – for golf, wellness, and kids' activities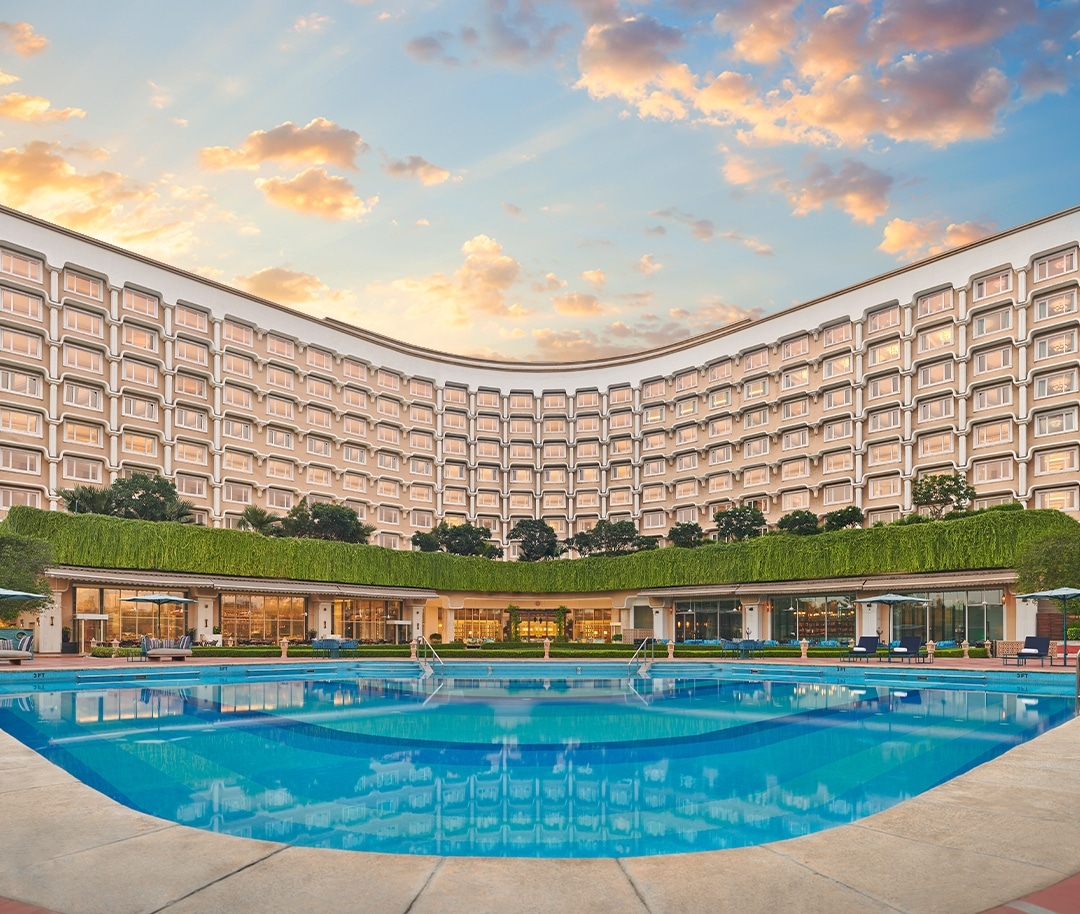 This family-orientated resort is just 40 minutes from Goa Airport and steps away from Benaulim Beach, surrounded by tropical landscaped gardens that ooze a laid-back vibe.
It features kid's adventure programmes, an outdoor swimming pool, various sports amenities, and a nine-hole golf course.
Address: Calwaddo, Goa 403716, India
6. Planet Hollywood Beach Resort – for the A-list treatment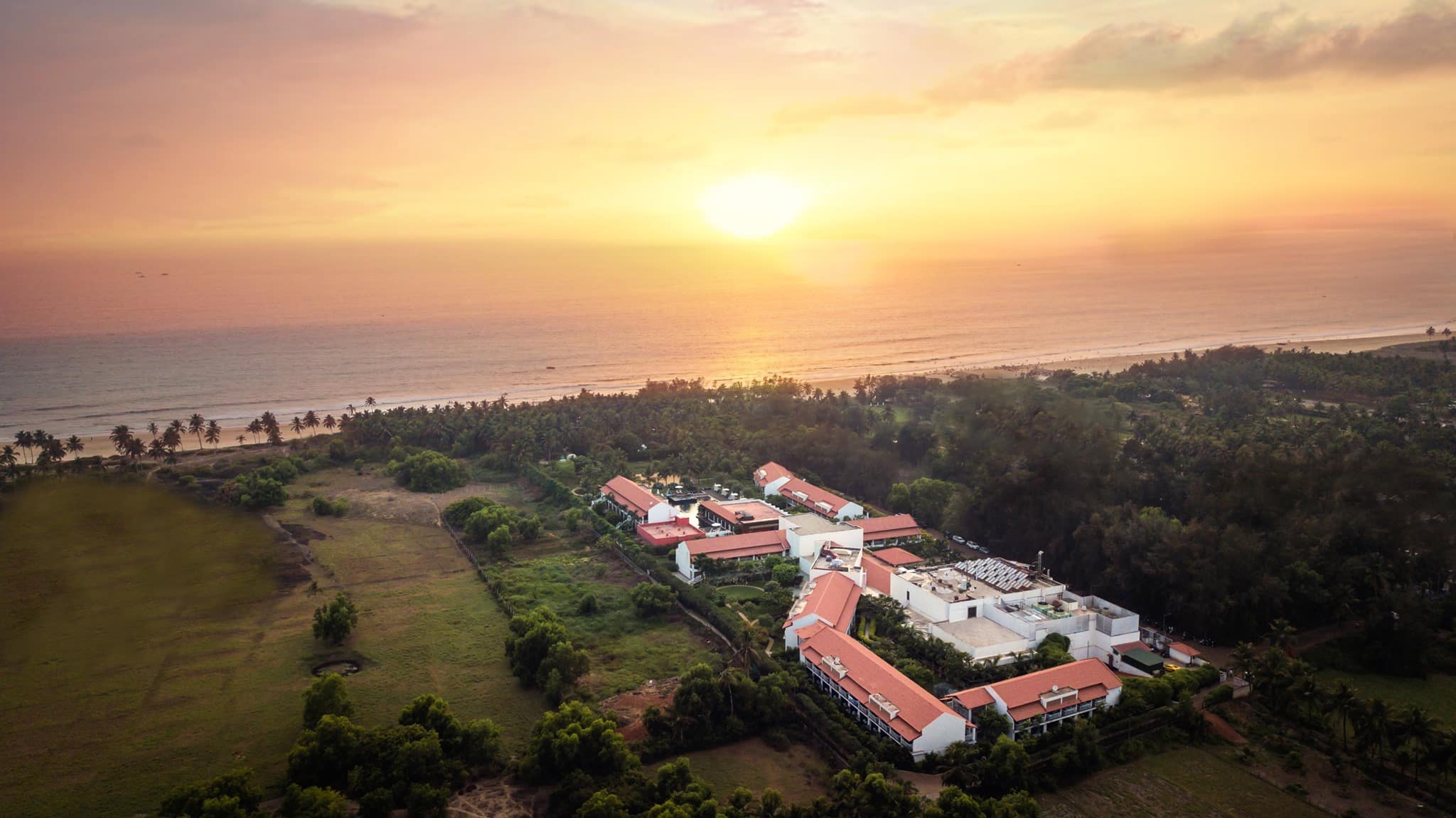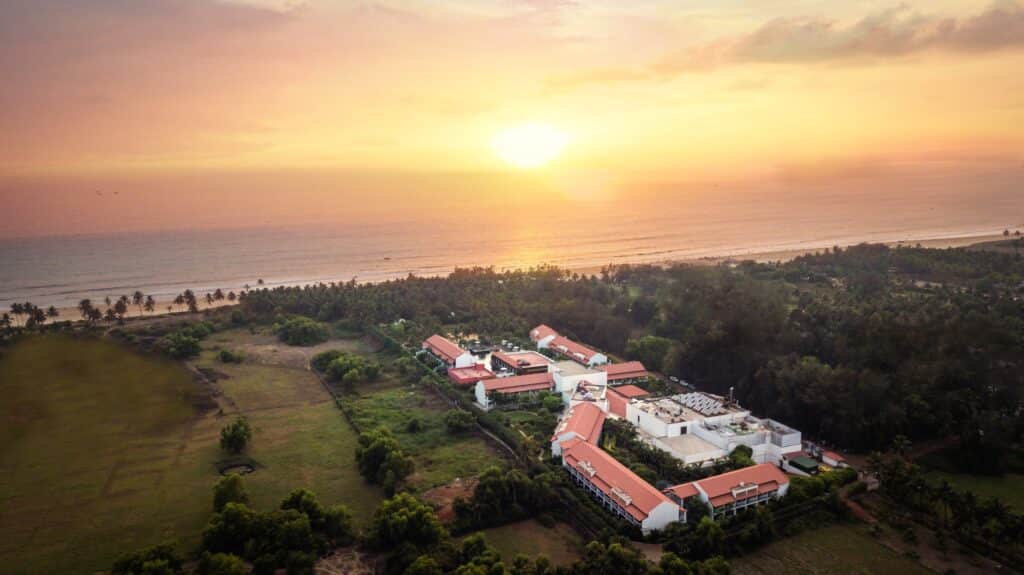 Located just 20 minutes from the airport in South Goa, this five-star, ultra-luxurious hotel is the place to be treated like royalty.
It has immediate access to the white sands of Utorda Beach. Moreover, the Pink Room spa and salon is the place for pampering, while the unique themed eateries will keep you satisfied with each meal.
Address: 30/3, Acsona Waddo, Uttorda Beach, Utorda, Goa 403713, India
5. Alila Diwa Goa – the place to relax, unwind and pamper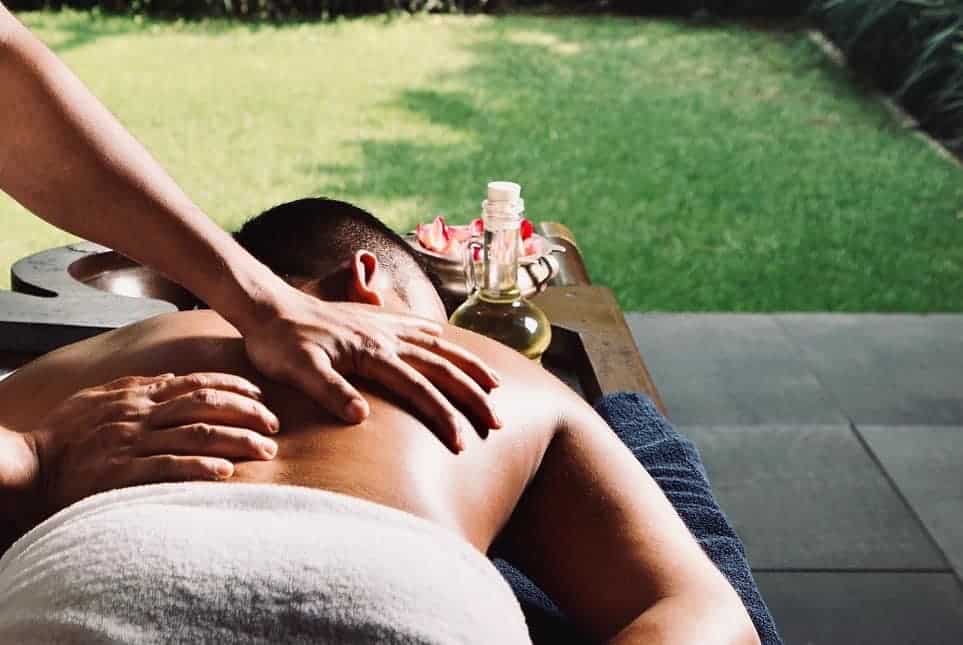 This incredibly chic hotel features an infinity pool, a spa, and excellent dining options, all the while being set amongst authentic countryside paddy fields, making this an ideal choice for a tranquil retreat.
Their spa is one of the best in Goa and boasts a great mix of Asian, Ayurvedic, and Western spa treatments and specialised wellness programmes.
Address: 48/10, Adao Waddo, Majorda, Goa 403713, India
4. The Baga Beach Resort – the place to be entertained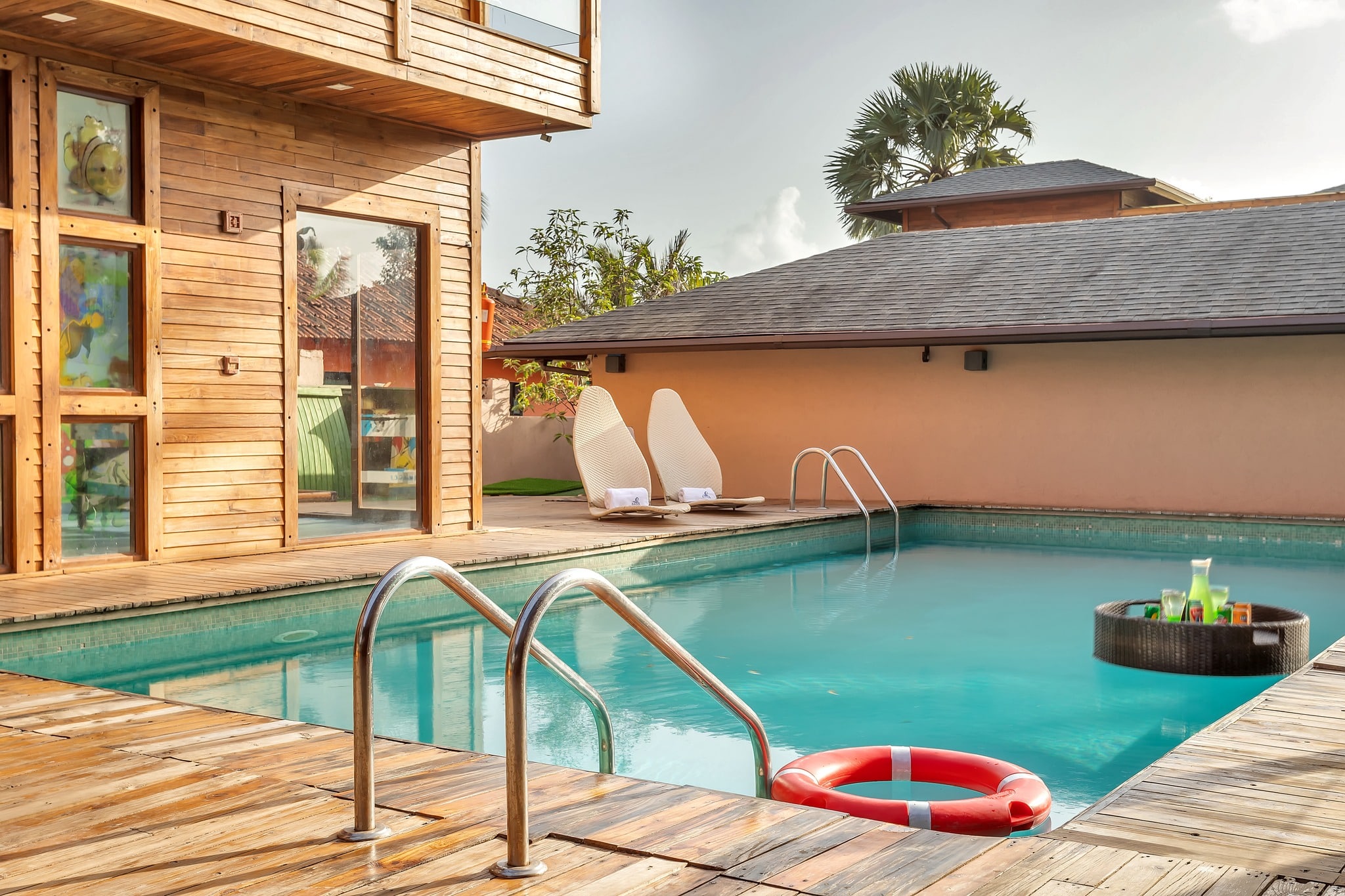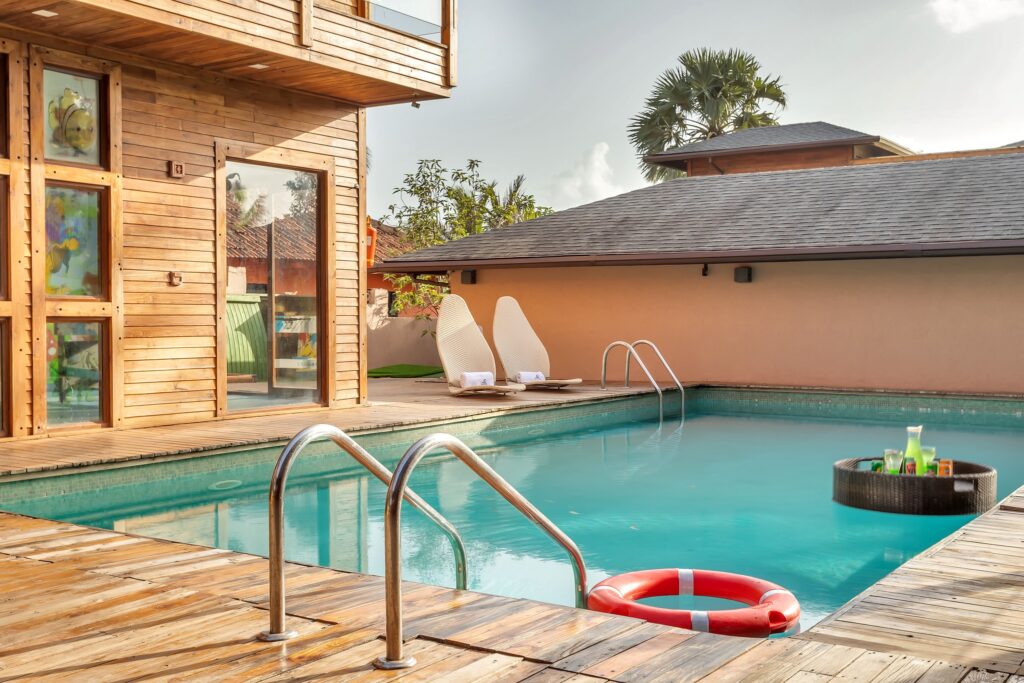 Located in the delightful town of Baga, this five-star beach resort, just steps away from the sandy shores of Baga Beach, is one for nightlife and events, with plenty of fun things happening.
Boasting world-class cuisine, historical tours, watersports activities, and yoga by the sea, there is something for everyone at Baga Beach Resort. 
Address: 7/225/A, Saunta Vaddo, Baga, Goa 403516, India
3. Caravela Beach Resort – a family-friendly resort in the South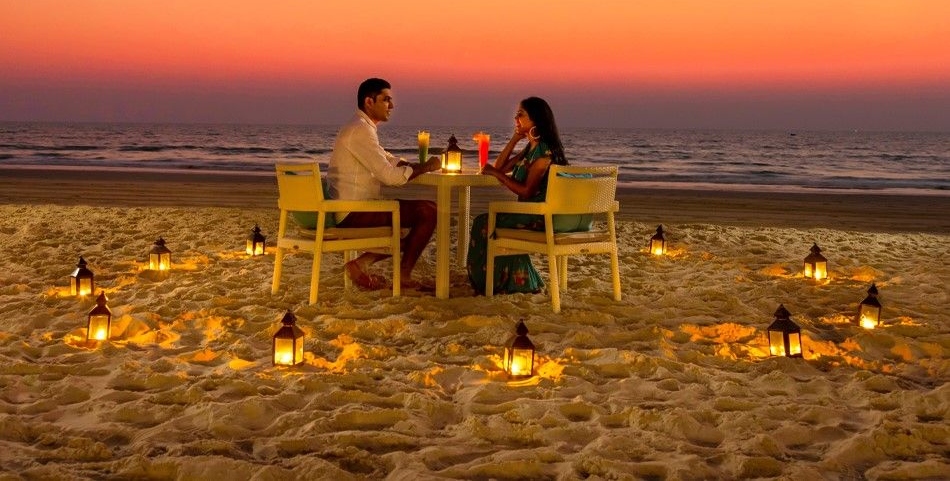 Located in the tranquil area of South Goa, Caravela Beach resort is one of the resorts in Goa you need to know about since it boasts incredible wellness facilities in the form of an Ayurvedic spa, yoga classes, an on-site golf course, as well as a 23-acre estate surrounding it. 
Organised beach dinners for two make this the perfect destination for a honeymoon or to celebrate an anniversary.
Address: Varca, beach, Margao, Goa 403721, India
2. The LaLiT Golf & Spa Resort – a top choice for golf holidays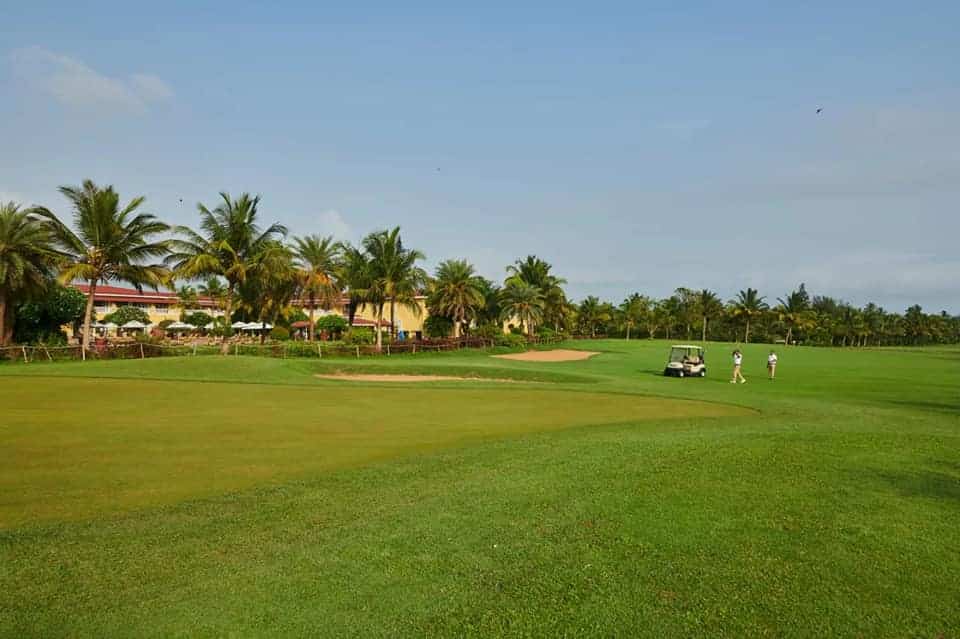 Are you looking for a fantastic golf resort when visiting Goa? Then you must consider the LaLiT, which prides itself on being home to Goa's only championship golf course, a fantastic amenity to enjoy.
This family-friendly spa resort also boasts a sports complex, salon, and outdoor pool.
Address: Raj Baga, Palolem, Canacona, Goa 403702, India
1. Goa Marriott Resort & Spa – one of the most popular resorts in Goa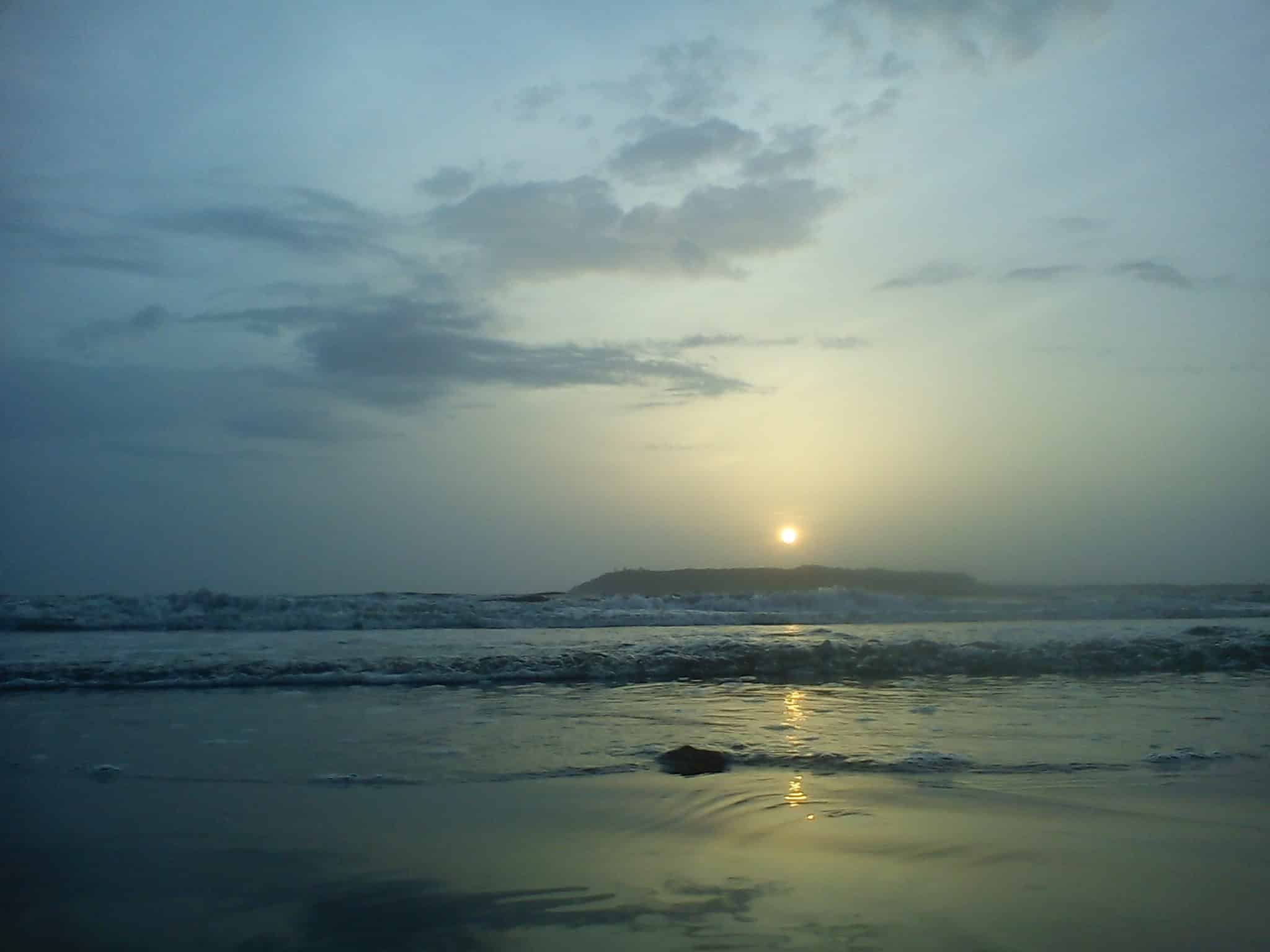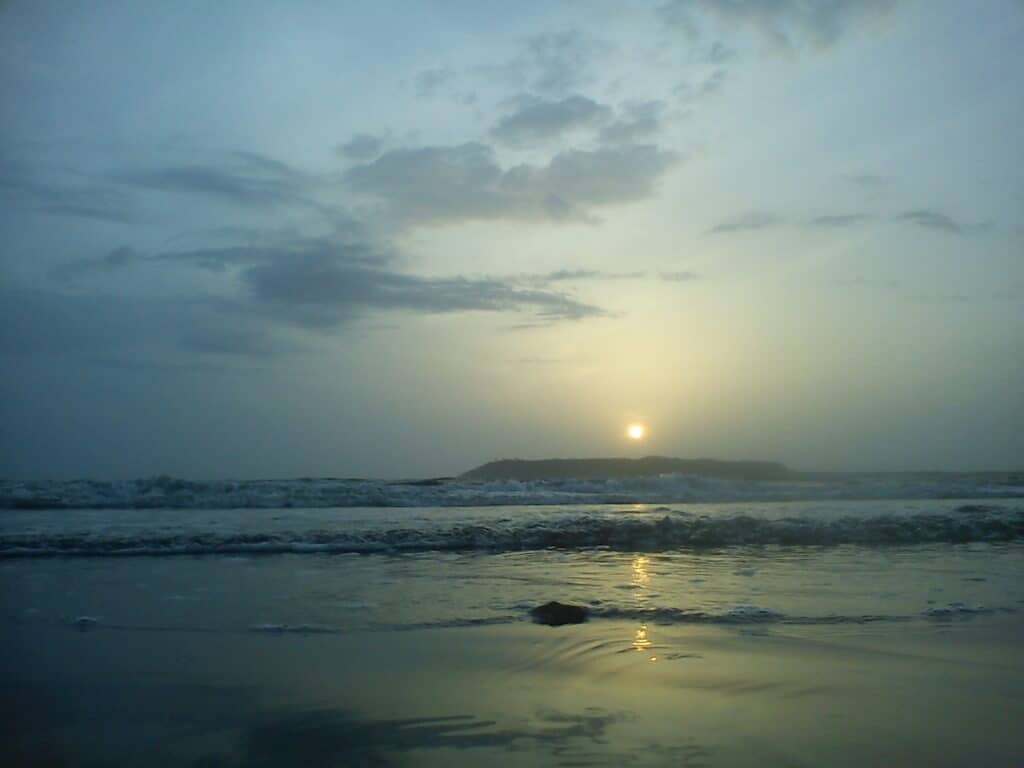 One of the best resorts in Goa you need to know about is Goa Marriott Resort & Spa, one of the most popular luxury resorts in the entire region. 
As well as being situated steps from Miramar Beach, the resort offers splendid views and incredible hotel facilities such as a spa and outdoor pool. It is family-friendly and pet-friendly too.
Address: Miramar, Panaji, Goa 403001, India
Notable mentions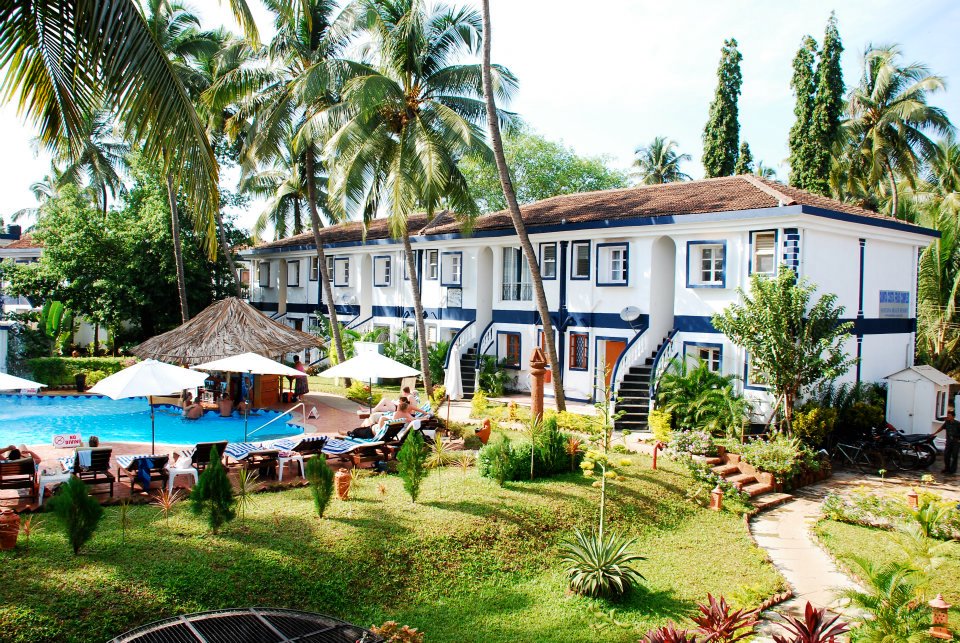 Santana Beach Resort: Located at Candolim Beach, this three-star resort hotel is ideal for a family holiday, with private beach access and great nearby eateries and attractions.
Chalston Beach Resort: This casual beach resort in North Goa near Calangute Beach is ideal for a low-key and quiet stay in this region.
Kenilworth Beach Resort: Just steps away from Utorda Beach lies this five-star hotel with great dining options, a deluxe spa, and an ideal location close to many attractions.
Bambolim Beach Resort: This seafront resort is an ideal budget-friendly option, with stunning views, a range of well-maintained amenities, and a beachside location.
Your questions answered about resorts in Goa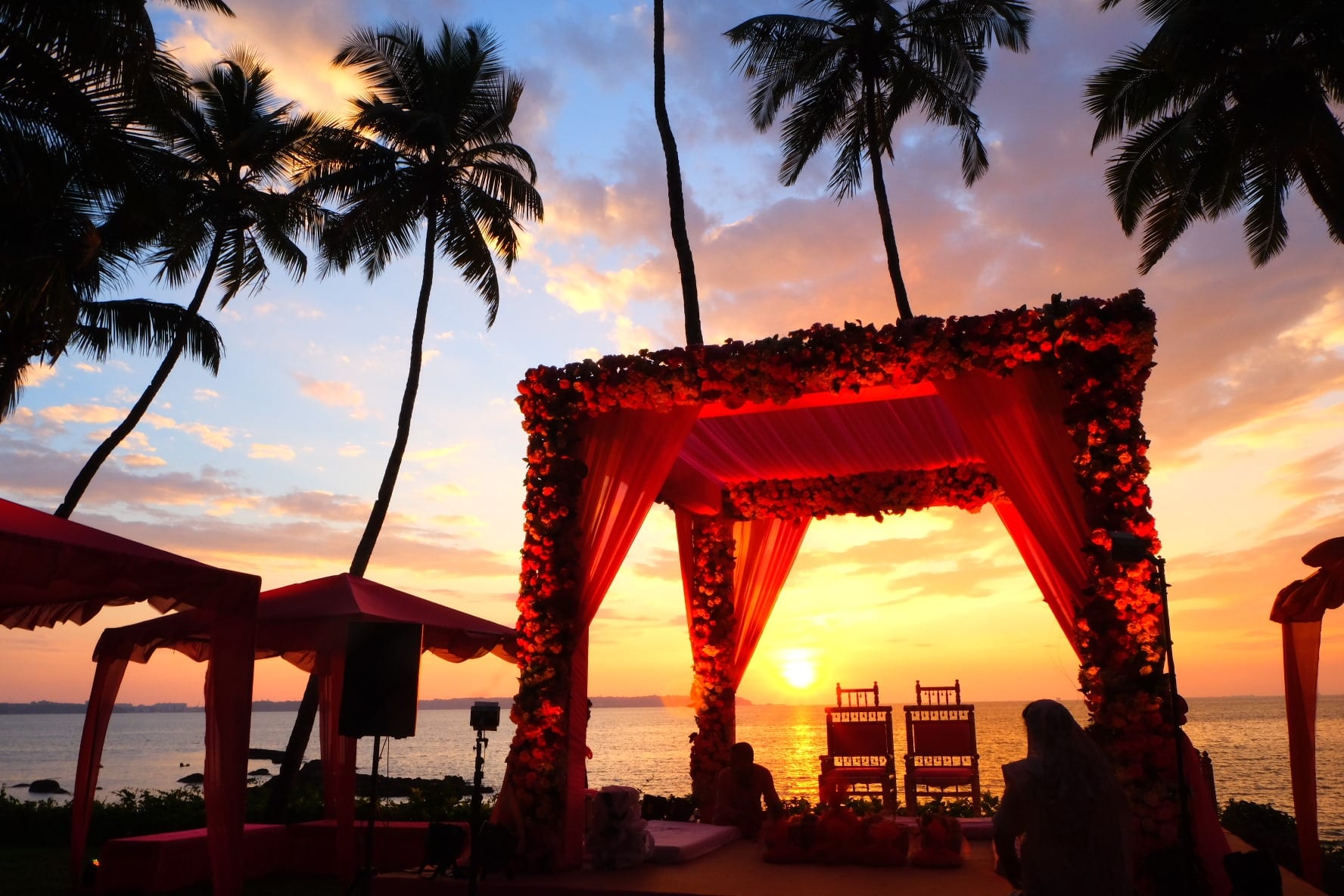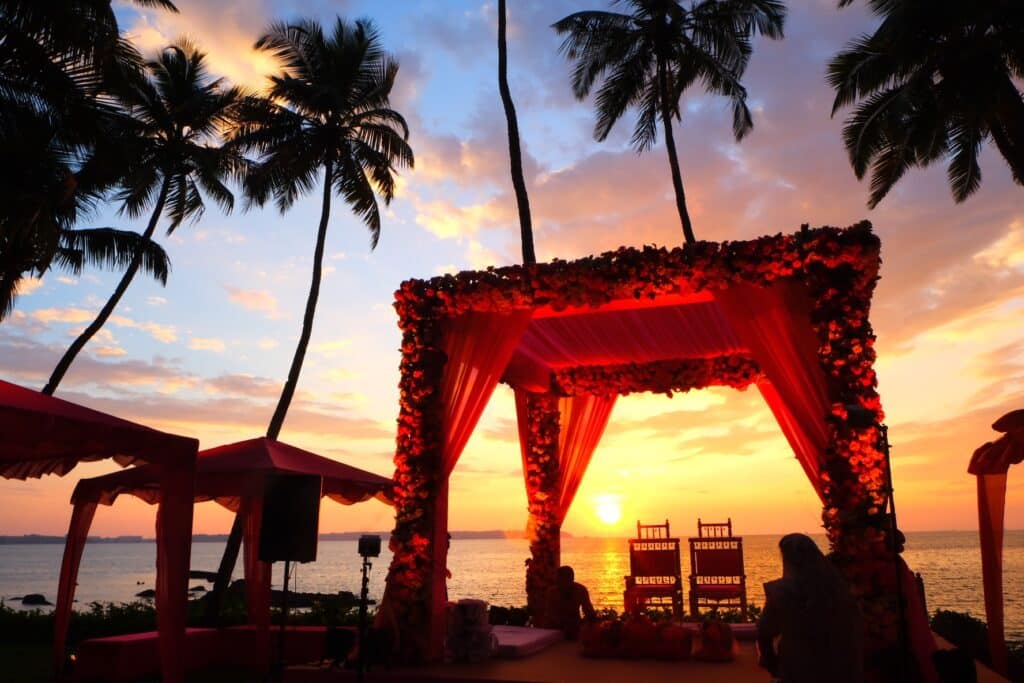 Which part of Goa is the best to stay in?
Vagator Beach and Anjuna Beach are great for activities and nightlife; Arambol is known for its laid-back vibes; Palolem Beach in South Goa is more romantic for couples.
Which beach is best for a family in Goa?
Baga Beach is a fantastic beach for families, and since there is an abundance of family-friendly resorts in this area, it is an ideal destination for all ages.
Which beach in Goa has the bluest water?
Goa has some of the best beaches in the world, but Utorda Beach must be the best. It is well known for its calm, blue waters, making it an ideal destination.
So, now that you have seen the best resorts in Goa that offer stunning views, luxury facilities, and excellent dining, there is no better time to plan an Indian beach holiday.