As the birth country of this spiritual and mindful practice, India is the ultimate destination for yoga and wellness retreats.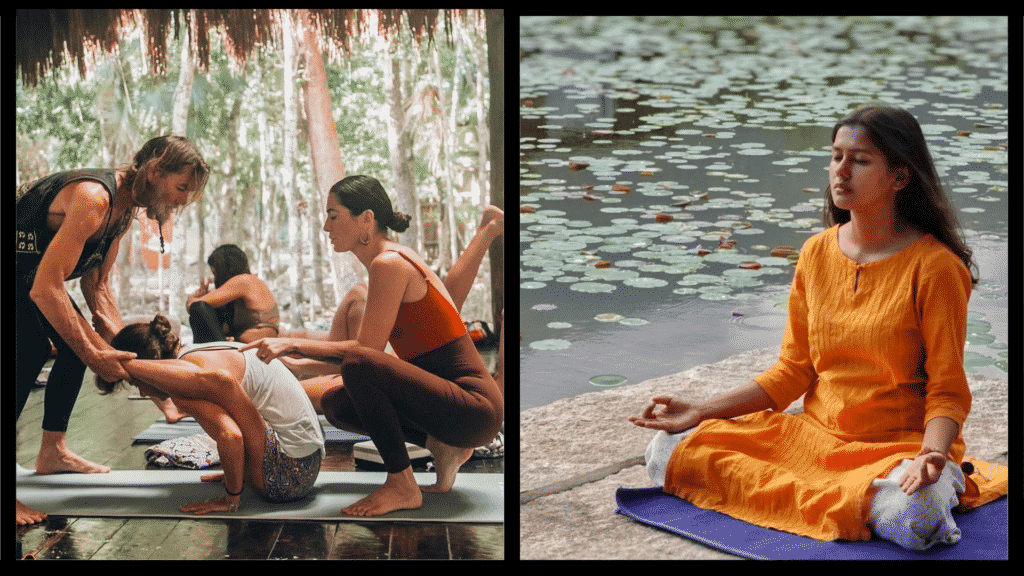 Yoga is an ancient form of exercise that not only helps improve your physical health but also focuses on improving your mental and spiritual wellbeing.
While yoga has seen a massive surge in popularity across the western world in recent years, this meditative practice actually finds its roots in ancient India.
For those who want to experience the full benefits of this ancient practice, heighten their spiritual awareness, or even open their hearts to something new, a yoga retreat can be a life-changing experience.
And where better to embark on your journey than in the practice's very own homeland? If this sounds like something you would like to try, here are the ten best yoga retreats in India all yogis need to experience.
The World Bucket List's tips for the best yoga retreats in India
Research the location for scenic and serene surroundings.
Read reviews and testimonials to gain insights from previous participants.
Select a retreat that aligns with your level of experience in yoga.
Look for retreats offering additional activities to enhance your experience.
Plan ahead and book early to secure your spot and potentially benefit from discounts or offers.
10. Mysore Mandala, Mysore, Karnataka – for a relaxing escape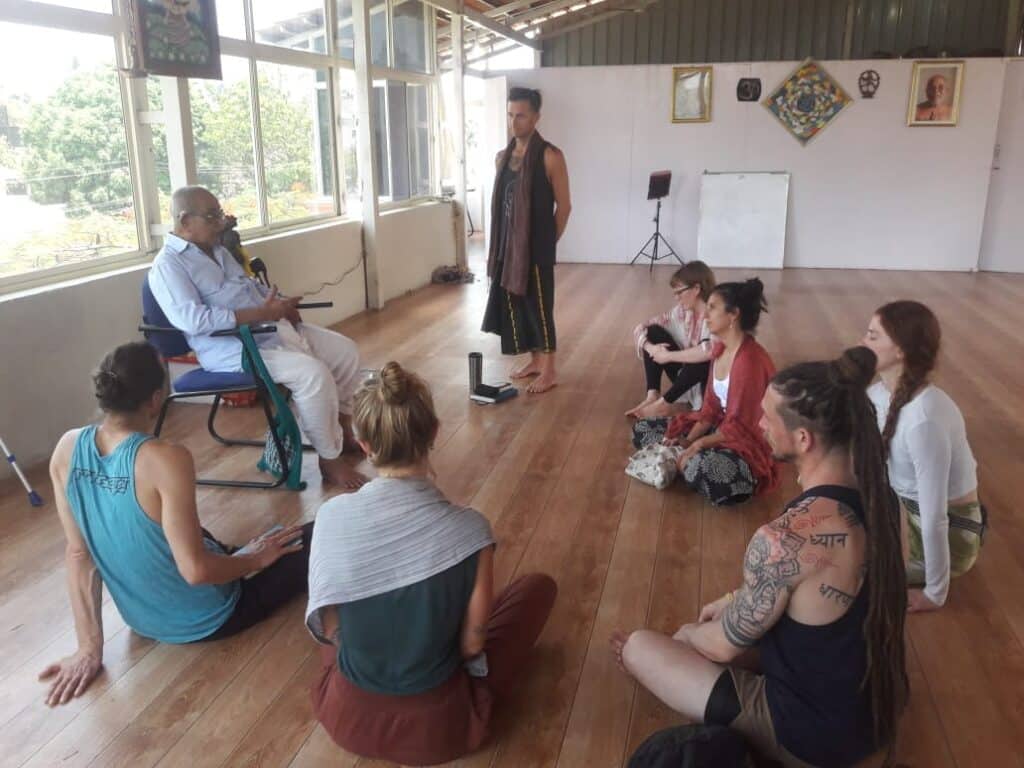 Kicking off our list of best yoga retreats in India is the fantastic Mysore Mandala retreat in Karnataka.
While this retreat is closer to a Western-style yoga studio than a traditional Indian ashram, it still offers a fantastic retreat with organic, locally sourced food, mindful yoga sessions, and various class options.
Address: 897, 1, NS Road, Lakshmipuram, Mysuru, Karnataka 570004, India
9. Ashiyana: Yoga And Spa Village, Goa – the perfect place to test the water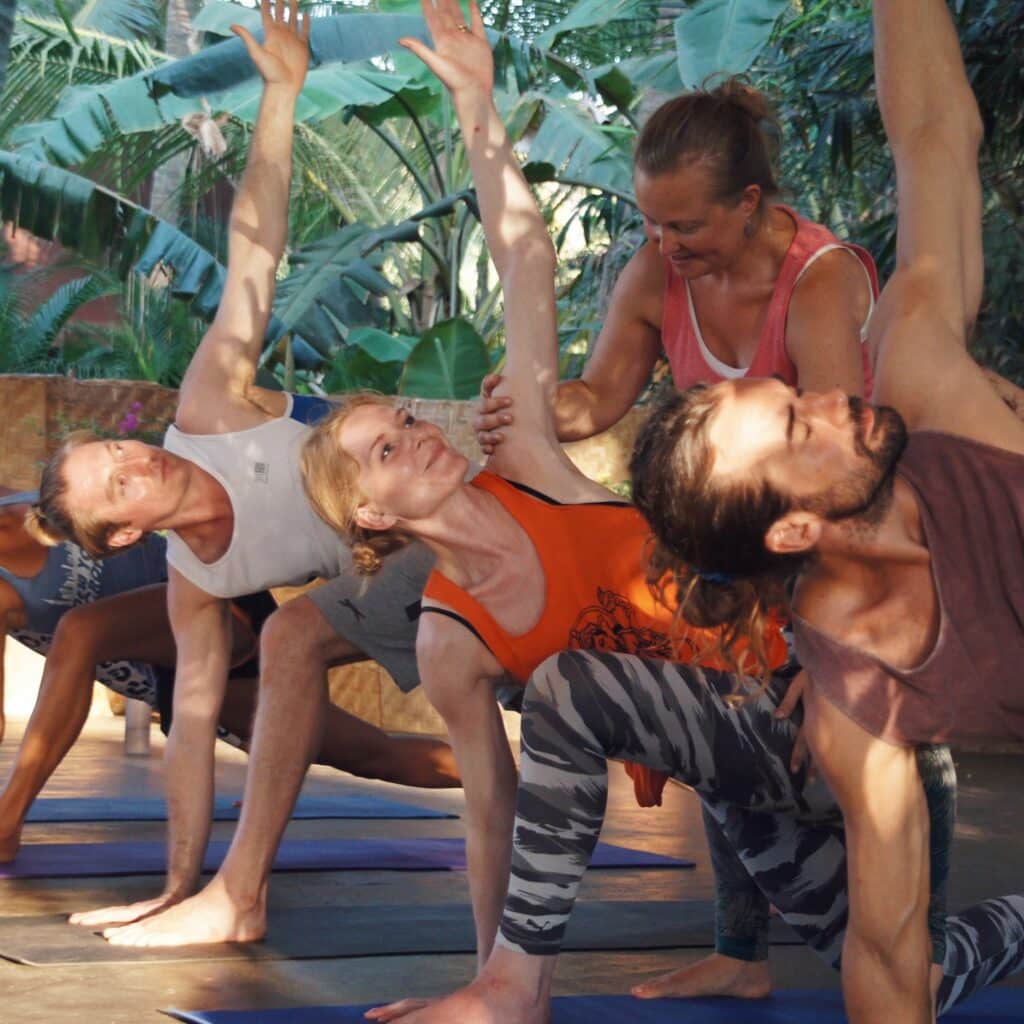 Goa is one of India's most popular beach locations, making it a great place for calming yoga retreats.
Offering Holistic Yoga Therapy, which combines ancient yoga practice with modern lifestyle assessment, this is a great option for those who are new to their yoga journey.
A certified yoga teacher will guide you with daily yoga classes and meditation sessions. This is undoubtedly among the most beautiful yoga retreats on offer.
Address: Junas Waddo, Mandrem, Goa 403527, India
8. Sivananda Yoga Vedanta Dhanwantari Ashram, Trivandrum, Kerala – immerse yourself in the yogic lifestyle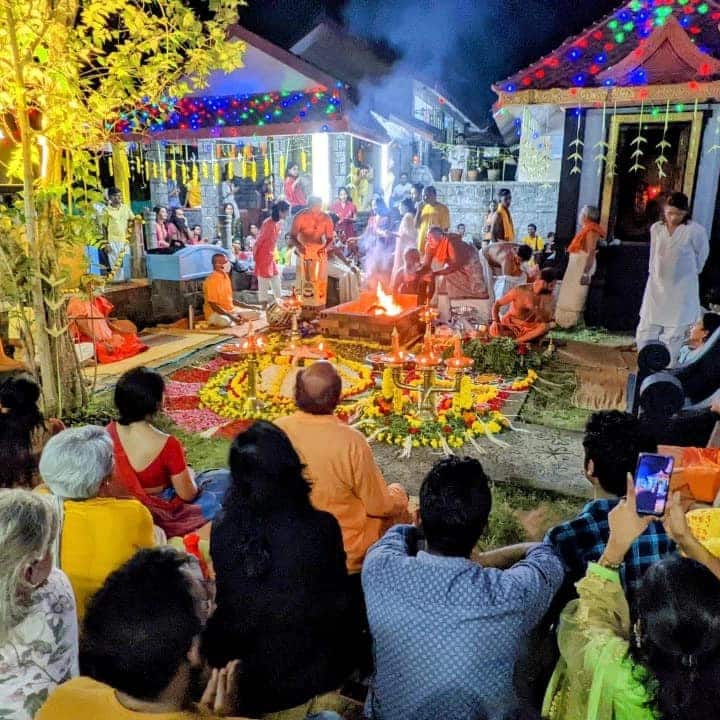 The Sivananda Yoga Vedanta Dhanwantari Ashram is the perfect location to immerse yourself fully in the yogic lifestyle.
Located in the foothills of Kerala's Western Ghats, guests can participate in silent meditation, karma yoga, and various other cleansing practices.
Address: Neyyar Dam, Trivandrum, Kerala 695572, India
7. SwaSwara Yoga Resort, Gokarna, Karnataka – a unique concept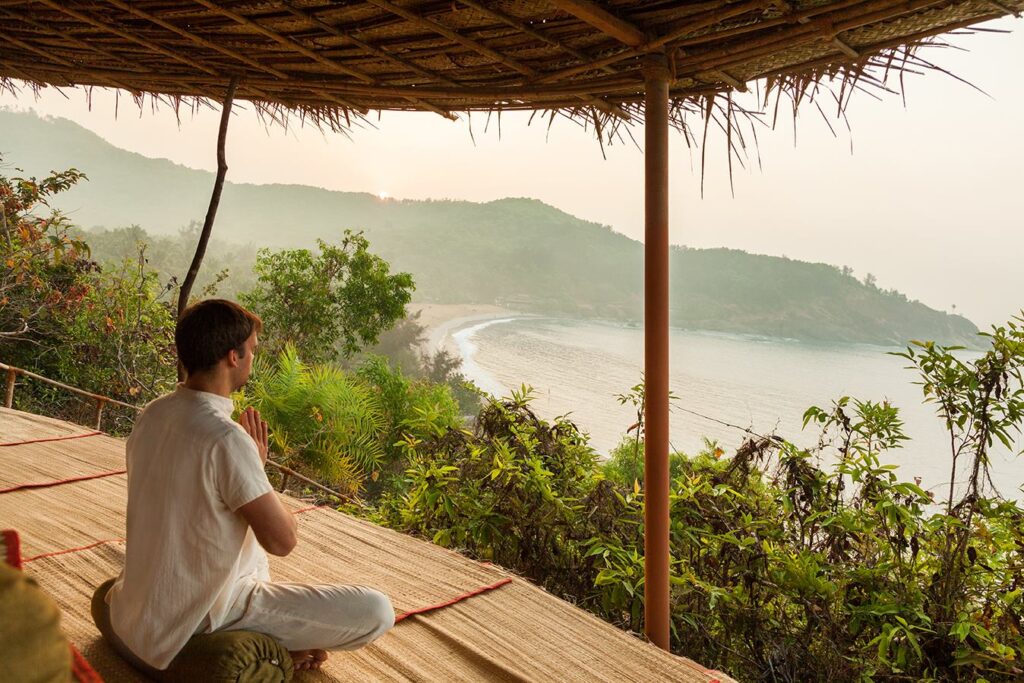 With various programmes ranging from five to 21 days, the SwaSwara Yoga Resort in Gokarna has something to suit all needs and lifestyles.
Incorporating yoga, meditation, and pleasure activities, such as painting and sculpting, this is the perfect location to refresh, detoxify, and relax.
Address: Om Beach, Donibhail, Gokarna, Karnataka 581326, India
6. Purple Valley Yoga Retreat, Assagao, Goa – a popular choice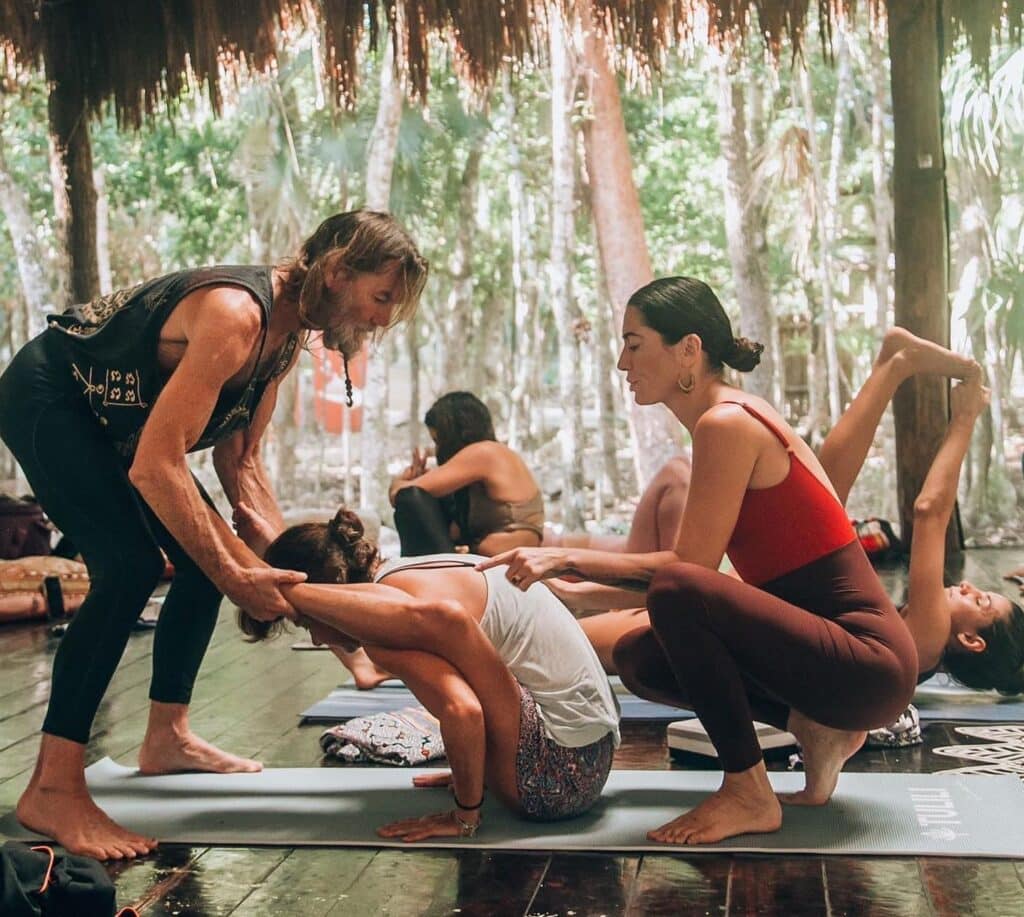 If you're after a modern twist to the traditional yoga experience, then book yourself into Goa's Purple Valley.
With the breathtaking beaches of Goa and the waves crashing upon the shore, this is sure to be a beautiful relaxing retreat.
Address: House No. 142, Bairo Alto, Goa 403507, India
Related: Top 10 resorts in Goa.
5. The Isha Yoga Centre, Tamil Nadu – improve your mental and physical health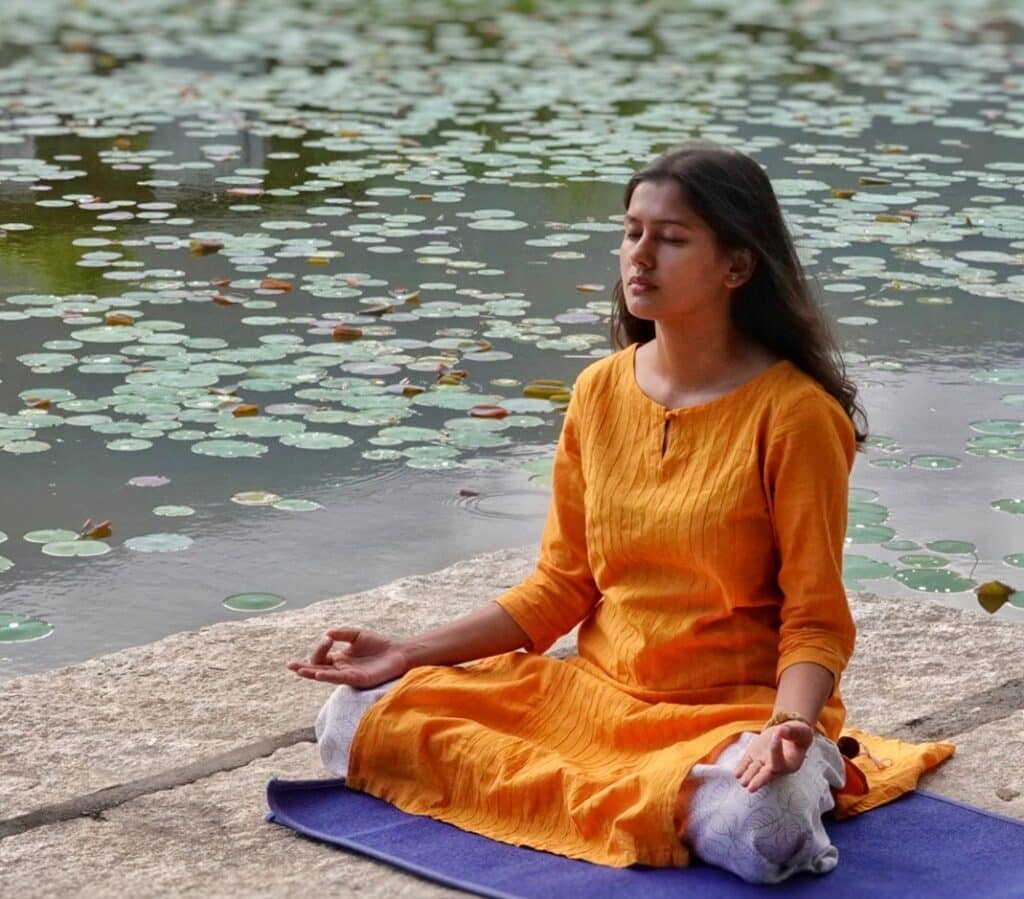 For one of the best yoga retreats in India, we would highly recommend a visit to the Isha Yoga Centre in Tamil Nadu.
Set in the Velliangiri mountains, programmes here are designed to improve both your physical and mental wellbeing.
Address: Velliangiri Foothills Ishana Vihar, Post, Coimbatore, Tamil Nadu 641114, India
4. Bihar School of Yoga, Munger, Bihar – learn the art of ancient Indian yoga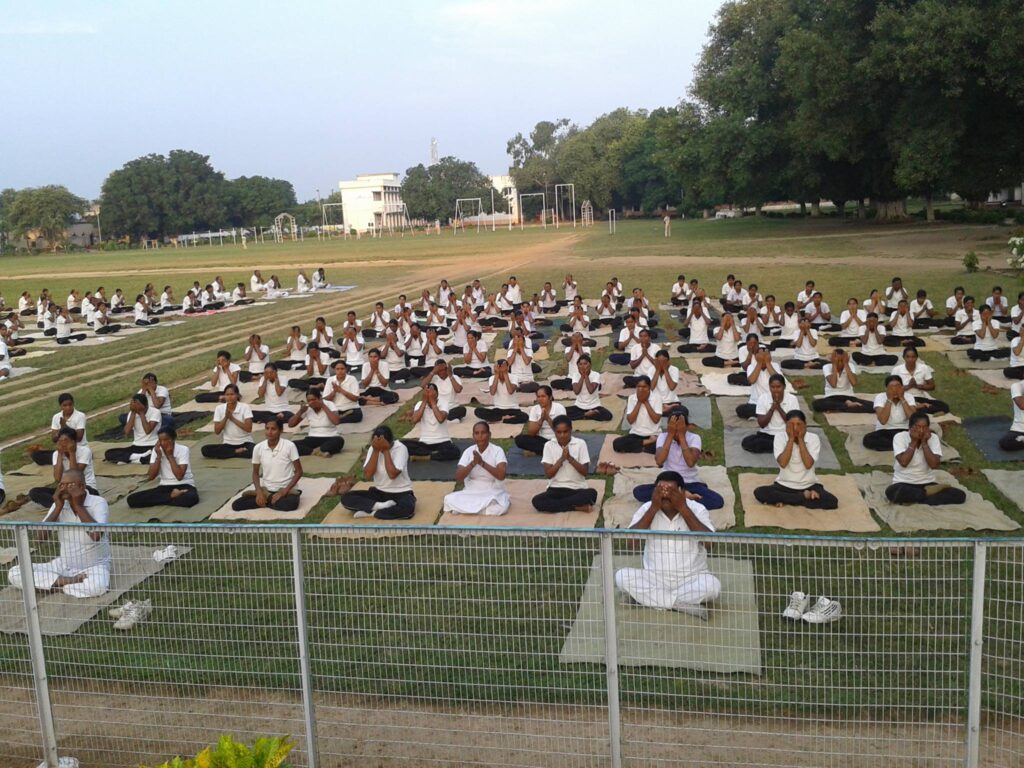 For those who want to go deeper into the art of ancient Indian yoga, a trip to the Bihar School of Yoga is a must.
Founded by Swami Satyananda Saraswati, this is the ultimate escape for those who want to delve deeper into their yogic practices.
Here, yoga is not simply a part of your fitness routine. Rather, it is a way of life. Karma yoga takes precedence over asana here, so you can bet on a mind-expanding experience here.
Address: Ganga Darshan, Fort, Munger, Bihar 811201, India
3. Kaivalyadhama Ashram, Lonavala, Maharashtra – for an authentic experience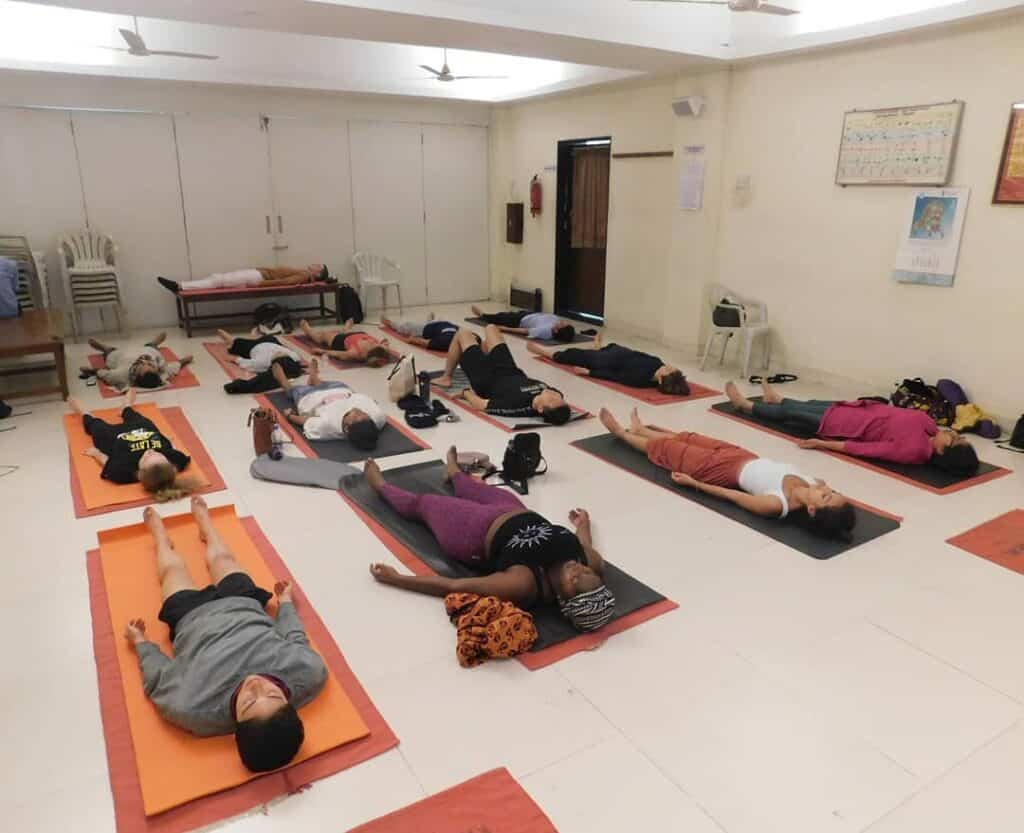 Set on a hill between Pune and Mumbai, Kaivalyadhama Ashram is the ultimate location for an authentic Indian yoga experience.
With plenty of programmes taking place throughout the year, centred around improving your physical and psychological wellbeing, this is a great option.
Address: Swami Kuvalayananda Marg, Parsi Colony, Lonavla, Maharashtra 410403, India
2. Himalayan Iyengar Yoga Centre, Dharamkot, Himachal Pradesh and Arambol, Goa – for those who want to learn
With two locations, one in Himachal Pradesh and one in Goa, the Himalayan Iyengar Yoga Centre is undoubtedly one of the most popular retreats for those looking to elevate their practice.
Guests can pick from various courses and soak up the relaxing atmosphere of the scenic Himalayan surroundings.
Address: #78, Khalchawada, Arambol, Goa 403524, India
Read more: India bucket list 20 best things to do in India.
1. The Osho Meditation Resort, Pune, Maharashtra – one of the best yoga retreats in India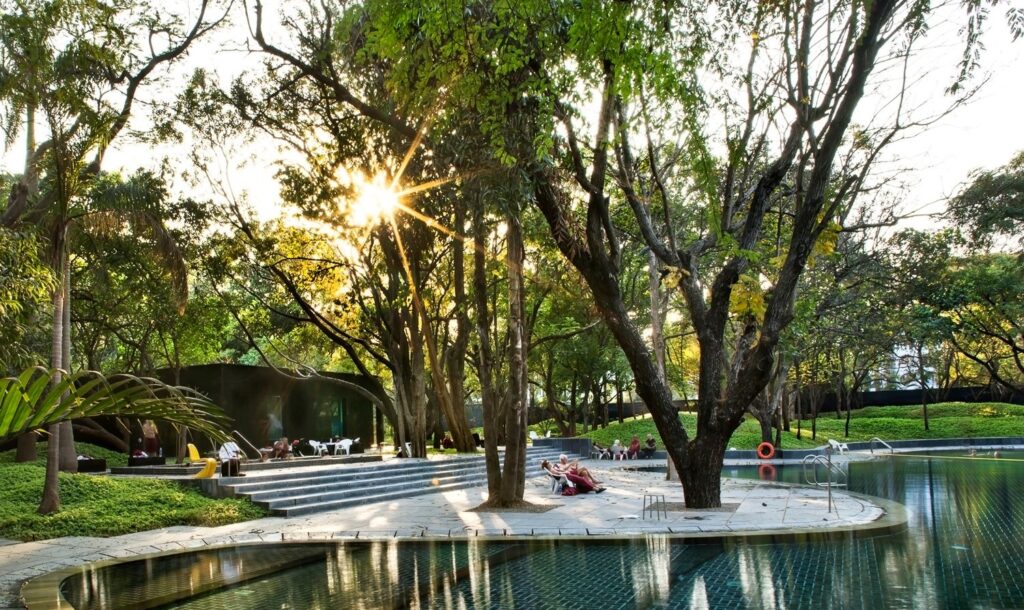 This luxury yoga retreat and spa is the perfect place for a relaxing and rejuvenating retreat in nature and would be a brilliant addition to your India bucket list.
Set among scenic surroundings, this modern yoga retreat offers various kinds of yoga practice. Thus, allowing you to discover what works best for you.
Address: 17, 1st Ln, Koregaon Park, Pune, Maharashtra 411001, India
Read also: Top 10 best places to visit in South India.
Notable mentions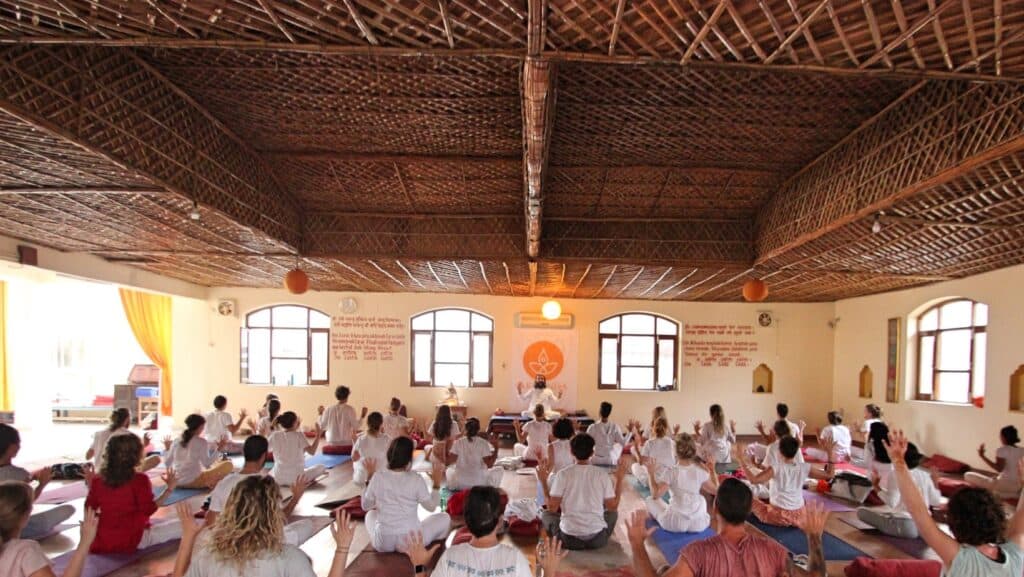 Palm Trees Ayurvedic Heritage: This retreat is just a short walk from the beautiful beaches of Goa. Booking onto this fantastic retreat with Palm Trees Ayurvedic Heritage will give you access to Hatha Yoga, Ashtanga Vinyasa Yoga, and Restorative Yoga practices.
Mysore Krishnamachar Yoga Shala, Mysore, Karnataka: Teaching traditional Ashtanga Vinyasa Yoga, Mysore Krishnamachar Yoga Shala offers a wide range of yoga and meditation classes to suit all. They even offer yoga teacher training courses for experienced yoga practitioners.
Anand Prakash Yoga Ashram: Do you want to fully immerse yourself in the birthplace of yoga? If so, Anand Prakash Yoga Ashram offers comfortable accommodation, in-depth meditation practice, and daily yoga practice.
READ ALSO: Top 10 best yoga retreats in Thailand, RANKED
Your questions answered about the best yoga retreats in India
Where in India is yoga most popular?
Rishikesh is one of the most popular destinations in India for yoga.
Which country pioneered yoga?
The ancient practice of Yoga can be traced back to northern India over 5,000 years ago.
Are there any yoga retreats in India for beginners?
Anand Yoga Village in Palolem, Goa, and Bodhi Ayurveda and Yoga Retreat in Kochi, Kerala, are two great yoga retreats in India for beginners.