Thanks to its tropical climate in many areas, winter can actually be the peak season to visit many different locations in India.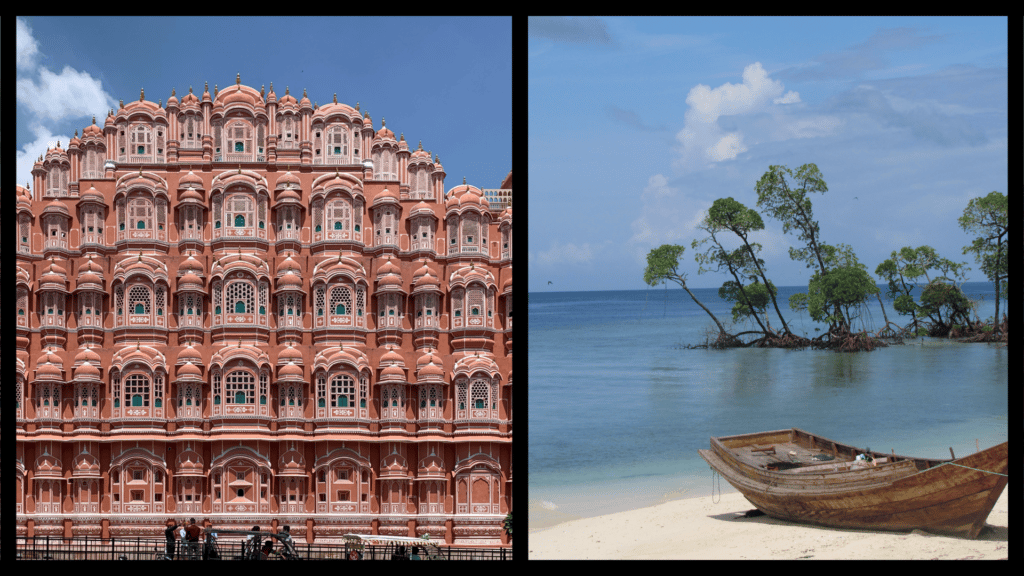 From mesmerizing beauty to cosmopolitan city centres, famous beaches, to sites of religious significance, there is something to discover in India for every kind of traveller.
Thankfully, those looking to escape the cold climate in the likes of northern Europe and North America will have plenty to choose from when it comes to warm destinations in India.
So, if you're planning a trip to India this winter but don't know where to begin, read on. Today, we're revealing the best places to visit in December in India.
5. Andaman and Nicobar Islands – for sandy beaches and blue waters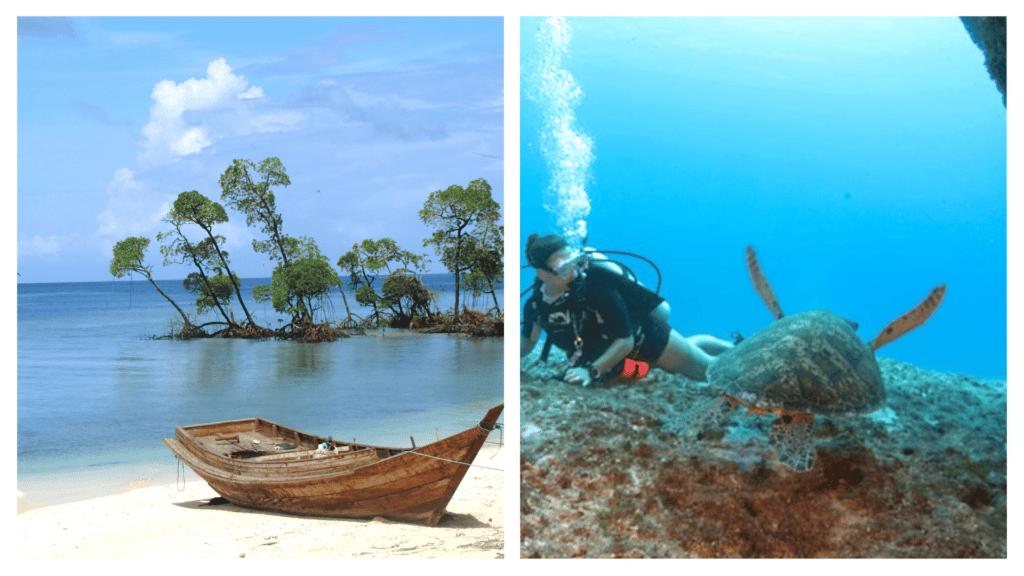 Boasting picturesque turquoise waters, stunning coral reefs, and pristine beaches, the Andaman and Nicobar Islands are some of the best places to visit in December in India.
The pleasant weather during the winter season provides the perfect opportunity to partake in various water sports and activities in the area, such as snorkelling and scuba diving.
A true tropical paradise beach area, abundant in natural beauty, this is the perfect destination for a winter holiday in India, especially if you're a beach lover!
From Neil Island to Havelock Island, and famous beaches such as Radhanagar Beach, you'll be spoilt for choice when it comes to scenic beauty and adventure activities to enjoy on this island group.
4. Shimla – for a true winter experience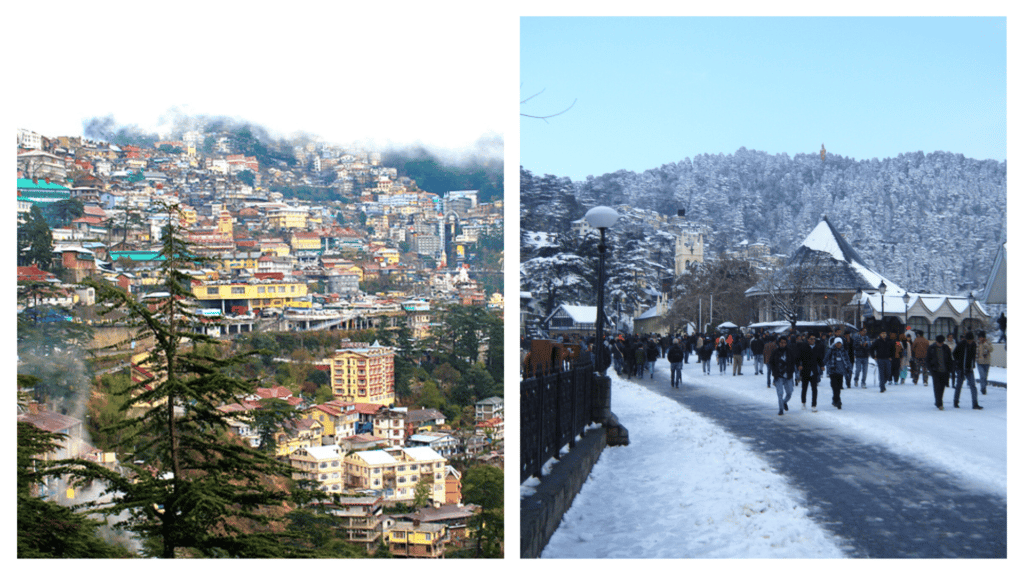 Many of the other locations we have ranked on this list enjoy cool climates and warmer weather in the wintertime. However, it is important to remember that certain destinations in India enjoy stunning snow-covered winters that are just as worth checking out.
One such destination is Shimla, the capital and largest city in the northern Indian province of Himachal Pradesh. Located in the foothills of the Himalayas, Shimla is a beautiful hill station that is known for its lush greenery and snow-capped mountains.
From exploring the surrounding sites to ice skating at Circular Road, winter is the peak season to visit this incredible area. So, what are you waiting for?
3. Jaipur, Rajasthan – a jewel in the crown of north India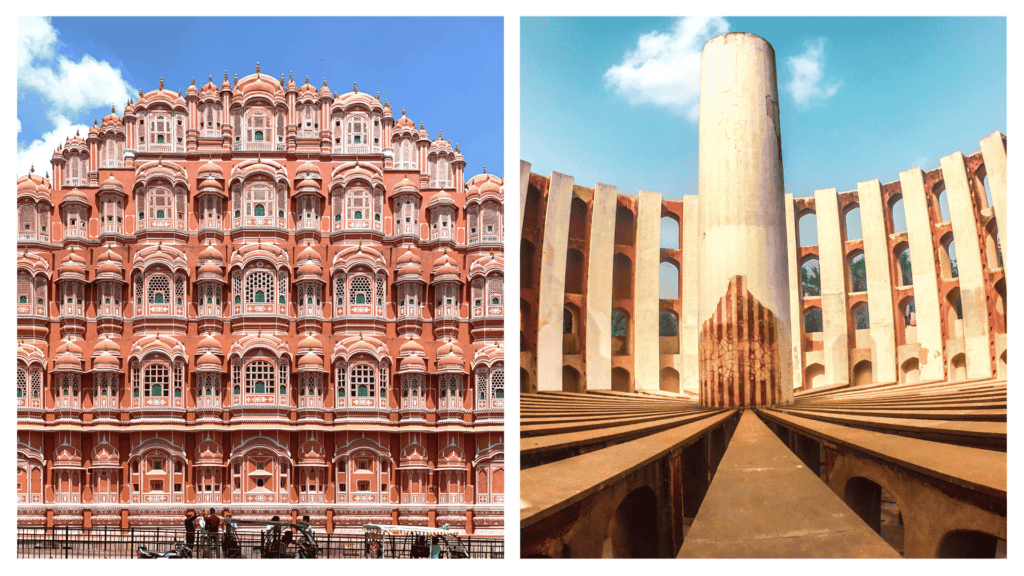 One of the most popular destinations in India in winter, Rajasthan has plenty to offer those visiting at this time of year. Jaipur, the capital city of Rajasthan is a true marvel to discover.
Part of the famous Golden Triangle Tourist Circuit, this beautiful city boasts a rich heritage with plenty to see and do. As one of the major cities in north India, the area always proves popular with tourists. So, you can rest assured there will be plenty going on.
Also known as the 'Pink City', Jaipur has been recognised as a UNESCO World Heritage Site, thanks to its important cultural heritage and global significance. While here, you won't be lost for things to add to your Jaipur Itinerary, and you can explore its local markets, green hills, and majestic palaces. 
Some must-visit sites include the iconic City Palace, the Jantar Mantar, the Hawa Mahal, and the iconic Amber Fort. Thus, making this a beautiful destination to discover at any time of year.
2. Pondicherry – one of the best places to visit in December in India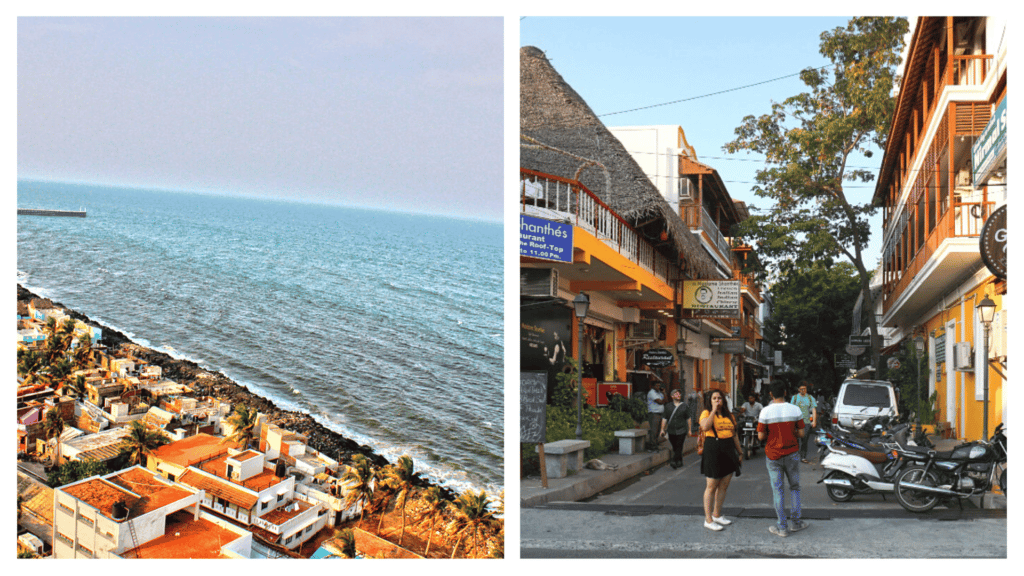 Boasting a pleasant climate throughout the winter months, the cooler season is the ideal time to visit this beautiful beach town in south India.
Boasting a relaxed atmosphere, fascinating Indian culture, delicious food, and plenty to see and do, Pondicherry is a bucket list must.
If you're looking to make the most of the famous beaches, you need to check out Promenade and Paradise Beaches.
Alternatively, however, you can delve deep into the local culture and history at places like Auroville, the Pondy Bazaar, and the Pondicherry Botanical Gardens.
One of the most laid-back locations in south India, known for its colourful cafes, French-style architecture, and seaside way of life, we can guarantee you'll never want to leave.
1. Goa – a beautiful beach paradise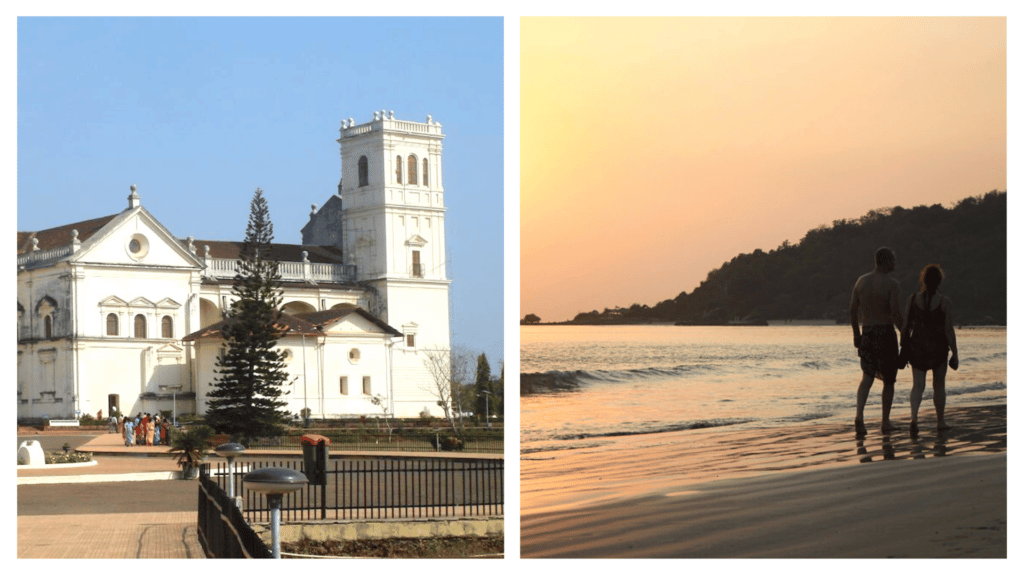 Known for its tropical climate, lively carnivals, and vibrant nightlife, Goa is the ideal destination for a winter break in India.
Home to amazing views and some of the most beautiful beaches in India, Goa is one of the most popular warm destinations among tourists visiting at this time of year.
Perhaps one of the highlights in the Goan calendar is the iconic Christmas and New Year celebrations that take place in the area, welcoming visitors from all over the world.
As soon as you experience these, you will soon understand why Goa topped our list of amazing places to visit in December in India.
Notable mentions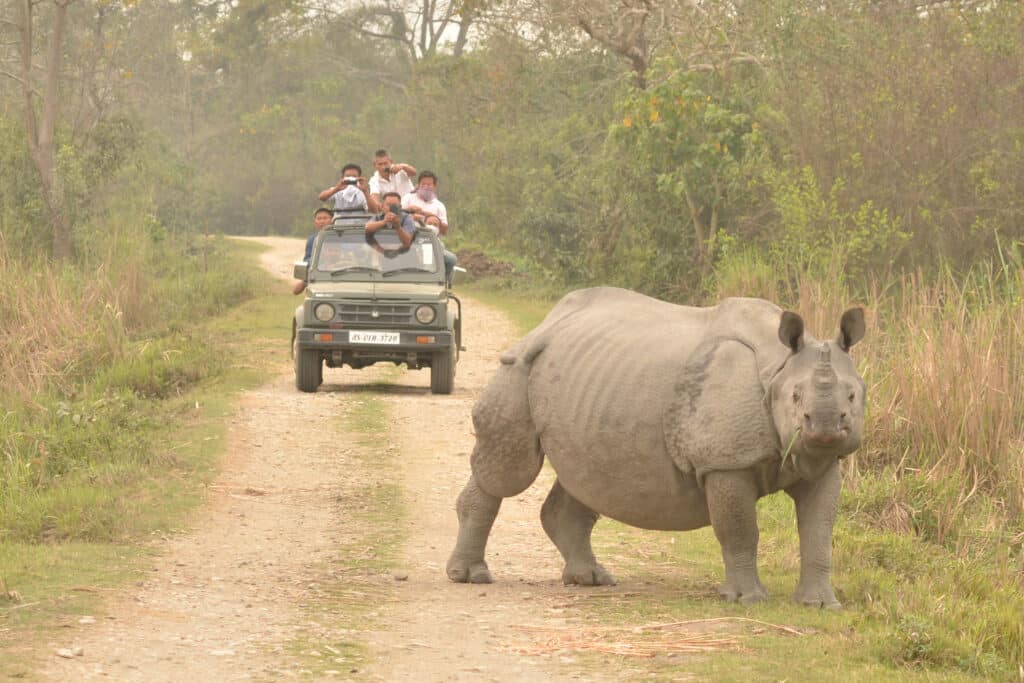 Kaziranga National Park: A UNESCO World Heritage Site, Kaziranga National Park is one of the most incredible national parks in India. A protected animal reserve, you can see native animals roaming freely here.
Jaisalmer: Located in Rajasthan, the so-called golden city is somewhere you can experience the scenic beauty of nature at any time of the year. With endless sand dunes and scenic views, winter here is truly magical.
Rishikesh: Located on the banks of the Ganges, Rishikesh is a wonderful destination to visit in December in India, with plenty of things to do. Boasting plenty of mythical and religious legends, you can delve deep into Indian culture here.
Fateh Sagar Lake: Check out the sunrise here for stunning winter views.
Hot Springs: Visit one of the numerous hot springs in India to warm you up in the cold weather during winter. Some of the best are Panamik in Nubra Valley and Chumthang in Leh District.
FAQs about the best places to visit in December in India
What are the best winter honeymoon destinations in India?
Goa and Shimla are two popular winter honeymoon destinations in India.
Which hill station is best in India in December?
Shimla is regarded as one of the best hill stations in India in December.
What's the weather like in Goa in December?
Goa boasts a tropical climate, meaning it enjoys mild to warm conditions in winter. It is actually peak season in the area, with plenty of carnivals taking place throughout the winter months.