Here is how you can enjoy the flower show in Lalbagh to the fullest, with unmissable attractions, dates, times, and everything you need to know.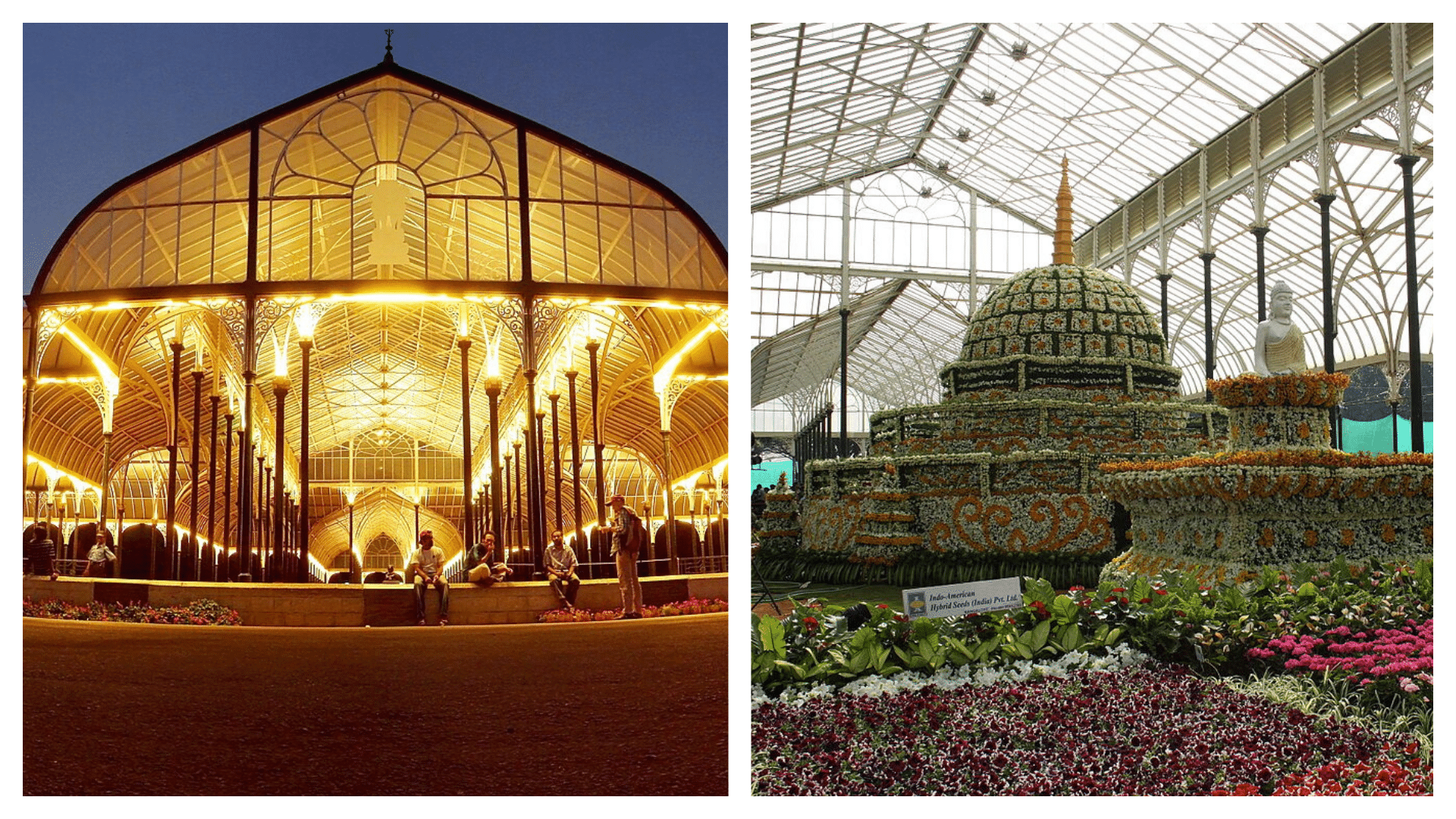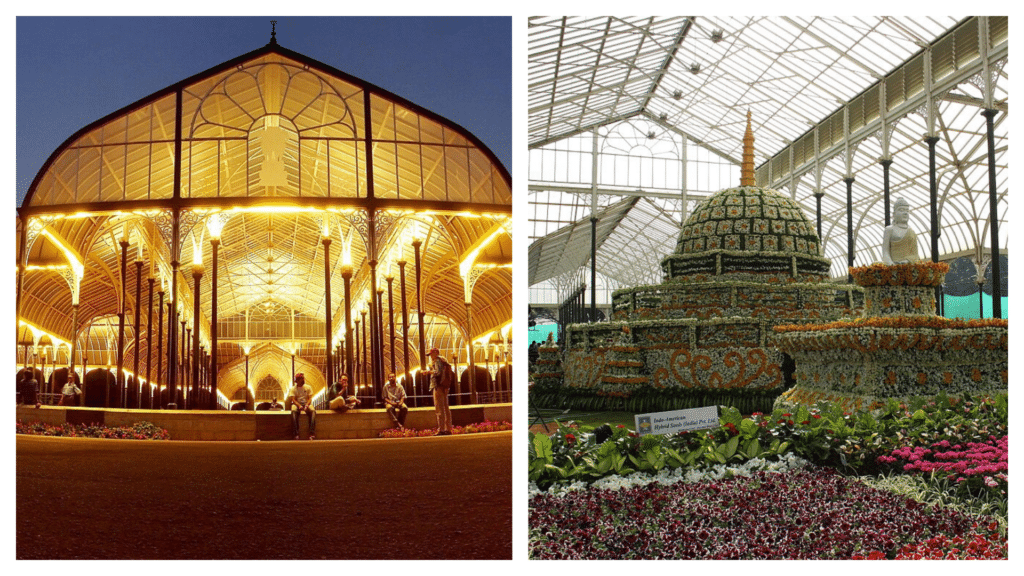 The famous Lalbagh flower show is held in January and August each year in Bangalore, India, and typically lasts ten days. The January show celebrates India's Republic Day while the August instalment celebrates Independence Day.
There are many reasons to attend this biannual show but to enjoy the event entirely, we have everything you need to know, including dates, times and must-see attractions.
So, if you want to see why thousands of people flock from all over to Lalbagh Botanical Gardens twice each year, then stick around for all the details.
The flower show in Lalbagh – everything you need to know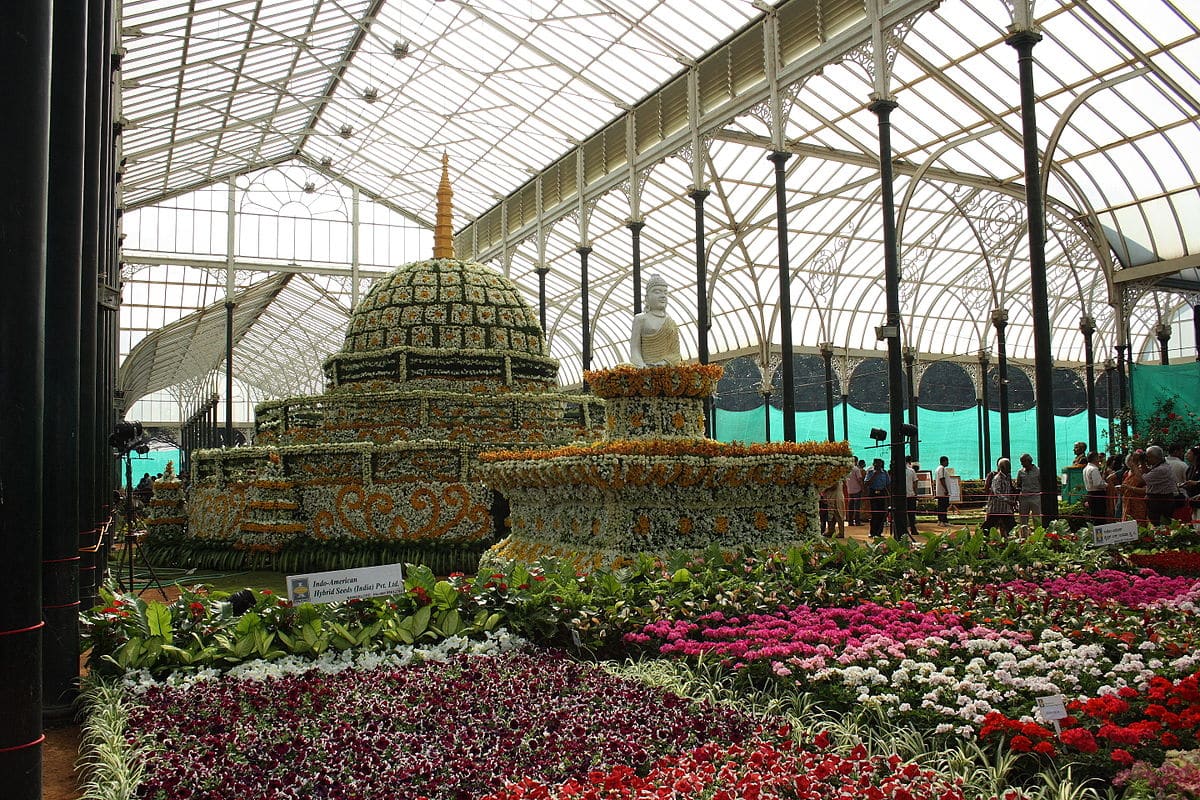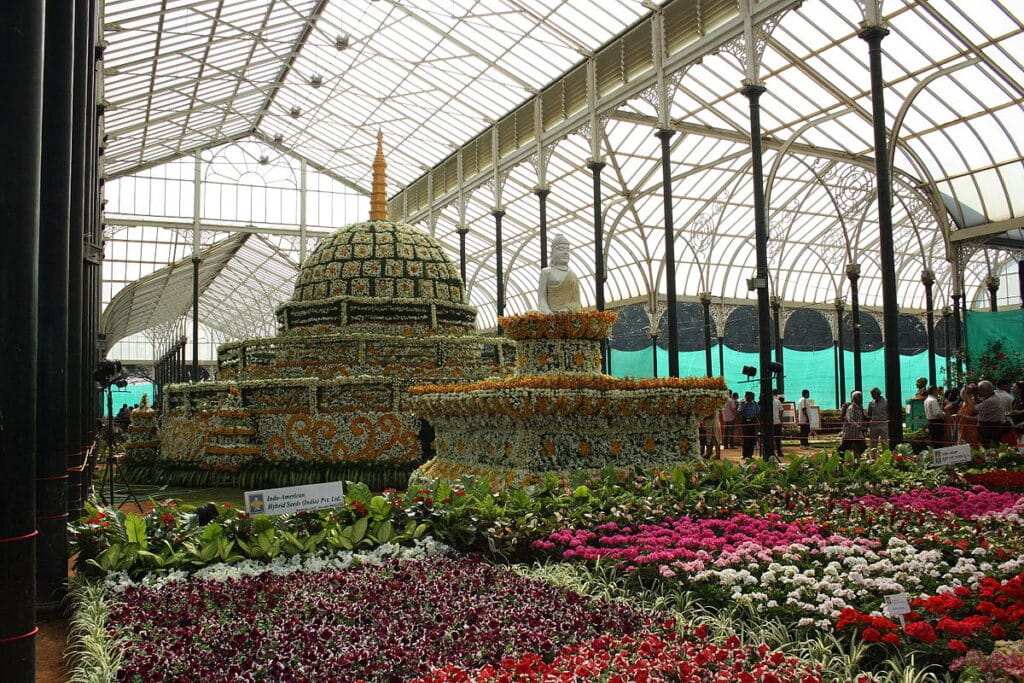 Details:
Dates: The ten-day-long Lalbagh flower show takes place around 26 January (Republic Day) and 15 August (Independence Day). Exact dates vary, but they always centre around these events.
Times: 9 am–6 pm daily
Location: Lalbagh Botanical Gardens, Bengaluru, South Bangalore, India
Address: Mavalli, Bengaluru, Karnataka 560004, India
Logistics:
Tickets: Admission costs INR 75 for adults (or INR 70 on weekends) and INR 30 for children
Public transport: Metro is the best way to reach Lalbagh Botanical Garden. Take the green line towards Yelachenahalli metro station and leave at Lalbagh metro station. Kempegowda Bus Station is 7 km (4.3 mi) away and is the closest station to the park.
Accommodation: If you fancy staying at a nearby resort, you might consider The Royal Orchid Resort, Leela Palace, or The Taj West End. Alternatively, there are plenty of hotels for all budgets in the surrounding areas.
India's Independence Day – celebrating with flowers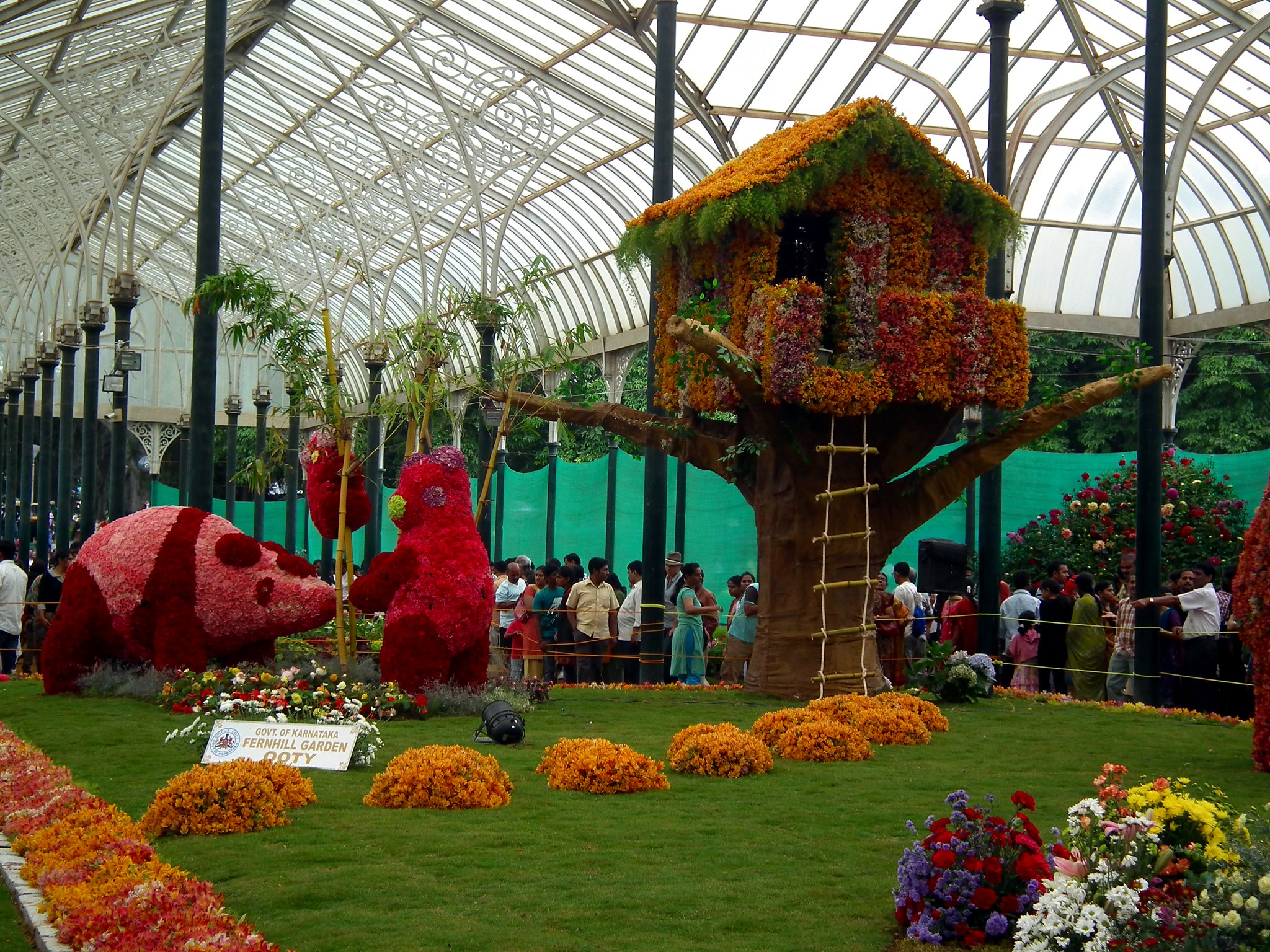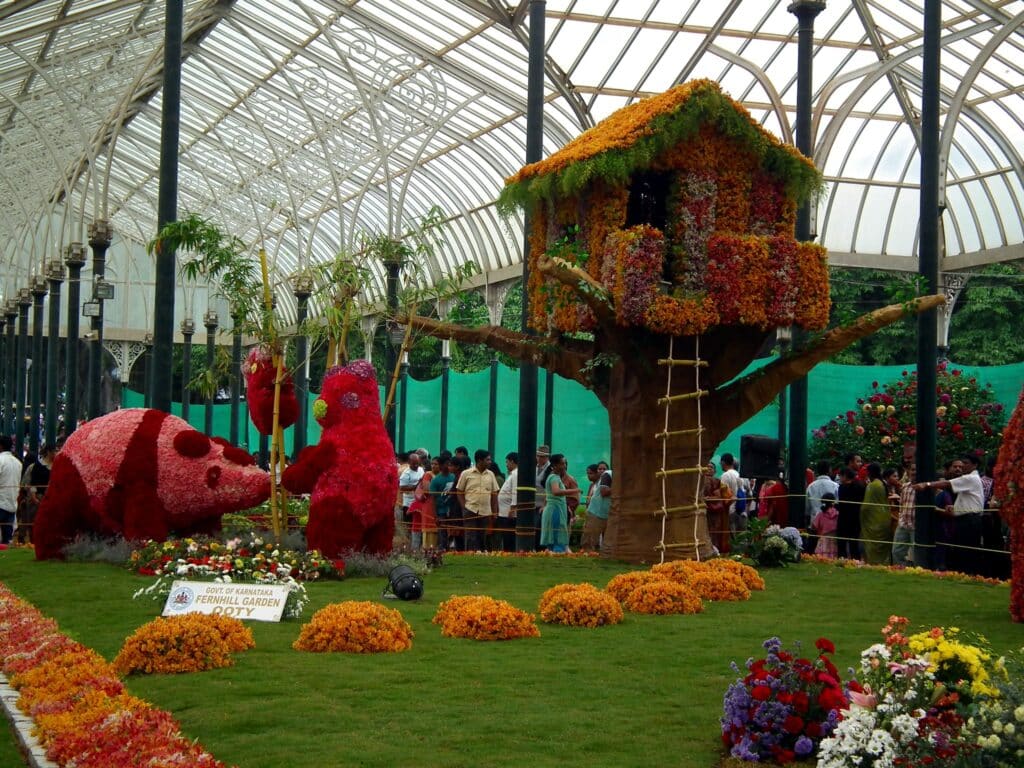 The next flower show at Lalbagh will take place between 10 August and 20 August 2023, with India's Independence Day falling right in the middle. And visitors are in for a treat.
Visitors can expect a host of impressive floral arrangements and incredible replicas of the Mud Fort, Bengaluru Palace, and Tipu Sultans Summer Palace, to name but a few beautiful creations.
The event is due to have some other exciting creations: people should keep their eyes peeled for the enormous floral show, which will resemble a giant waterfall, using plants and flowers from many nations.
Each year there is a different theme. This year's theme is 'Bengaluru's history and evolution', which honours the heritage and evolution of Bengaluru, which was once a small southern Indian town and has now flourished into the Silicon Valley of India.
Must-see attractions – things you will not want to miss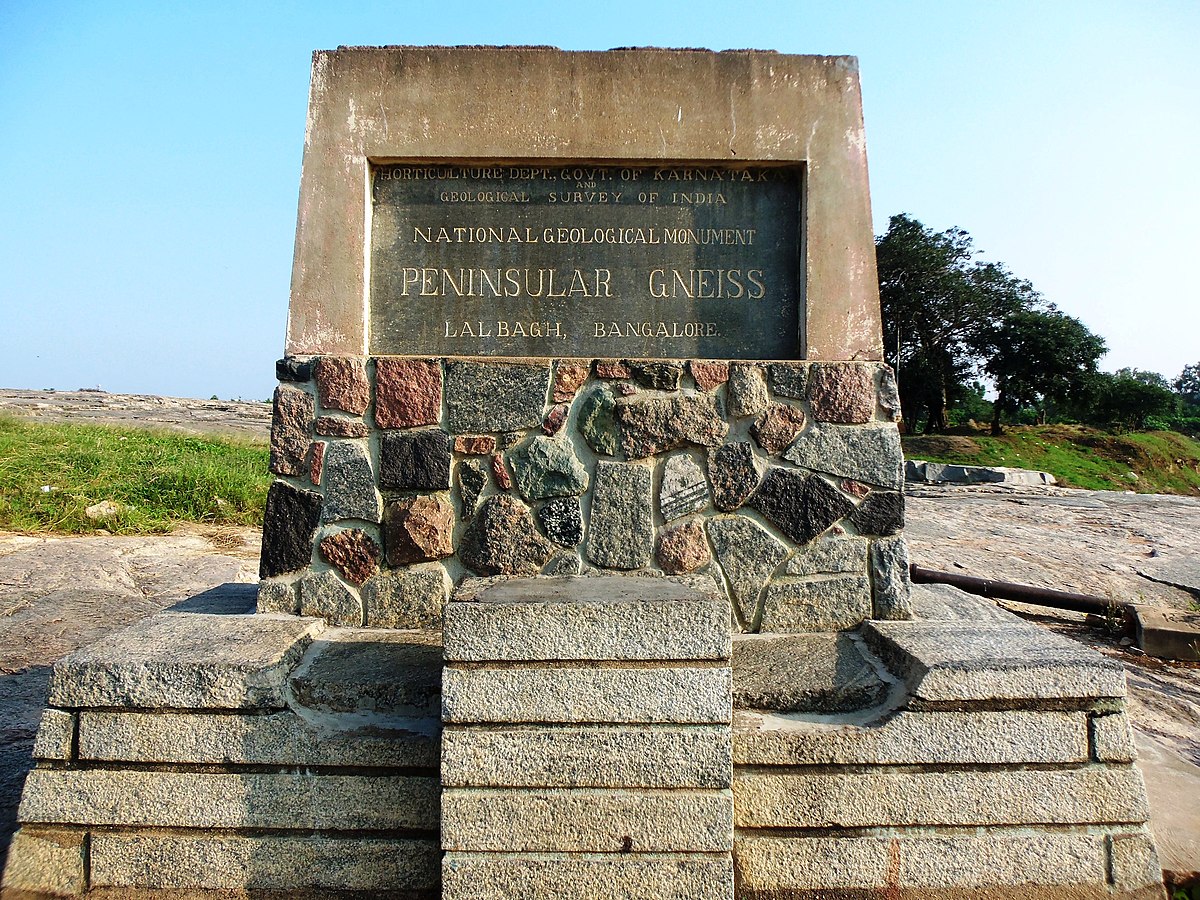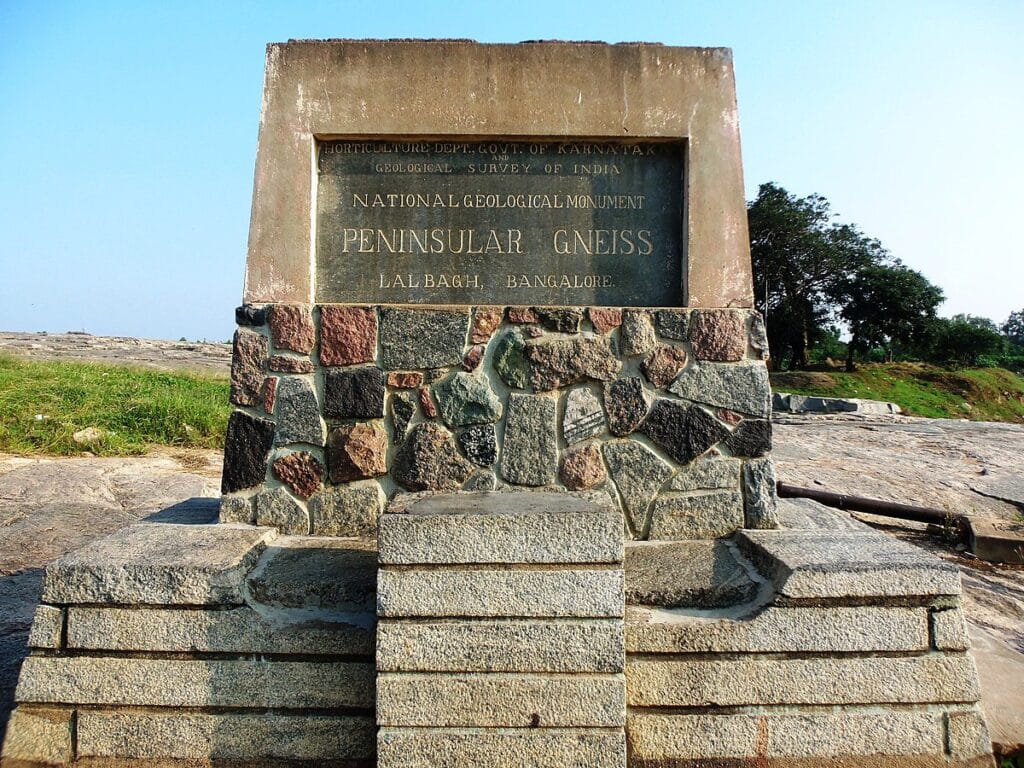 Aside from the incredible floral arrangements, there are a whole host of unmissable attractions that visitors should know about.
Incredible replicas of buildings like the Mud Fort, Kempegowda Towers, Tipu Sultan's Summer Palace, High Court Building, Vrishabhavathi, Begur Inscription, Vidhana Soudha, and Bengaluru Palace cannot be missed at the flower show in Lalbagh. 
Fifteen varieties of the famous cymbidium orchids come from Darjeeling and be one of the stars of this flower show. These flowers bloom at heights above 6,000 ft (1828.8 m) and will undoubtedly be a sight.
Over 90 types of flowers are on display, which is a showstopper for any flower enthusiast.
A variety of fantastic animal replicas will be represented in the form of rare and stunning floral arrangements.
There are over 1,000 species of plant at the Lalbagh Botanical Gardens, and don't miss the trees, which are over 100 years old.
The Lalbagh Rock is a must-see attraction, known to be one of the oldest rock formations on the planet, dating back 3 million years.
One of the four cardinal towers, which Kempegowda II built, is undoubtedly an unmissable attraction for visitors, giving a fantastic view of Bangalore.
Don't miss the creatively designed lawns, water pools, fountains, and flower beds around the area.
Notable mentions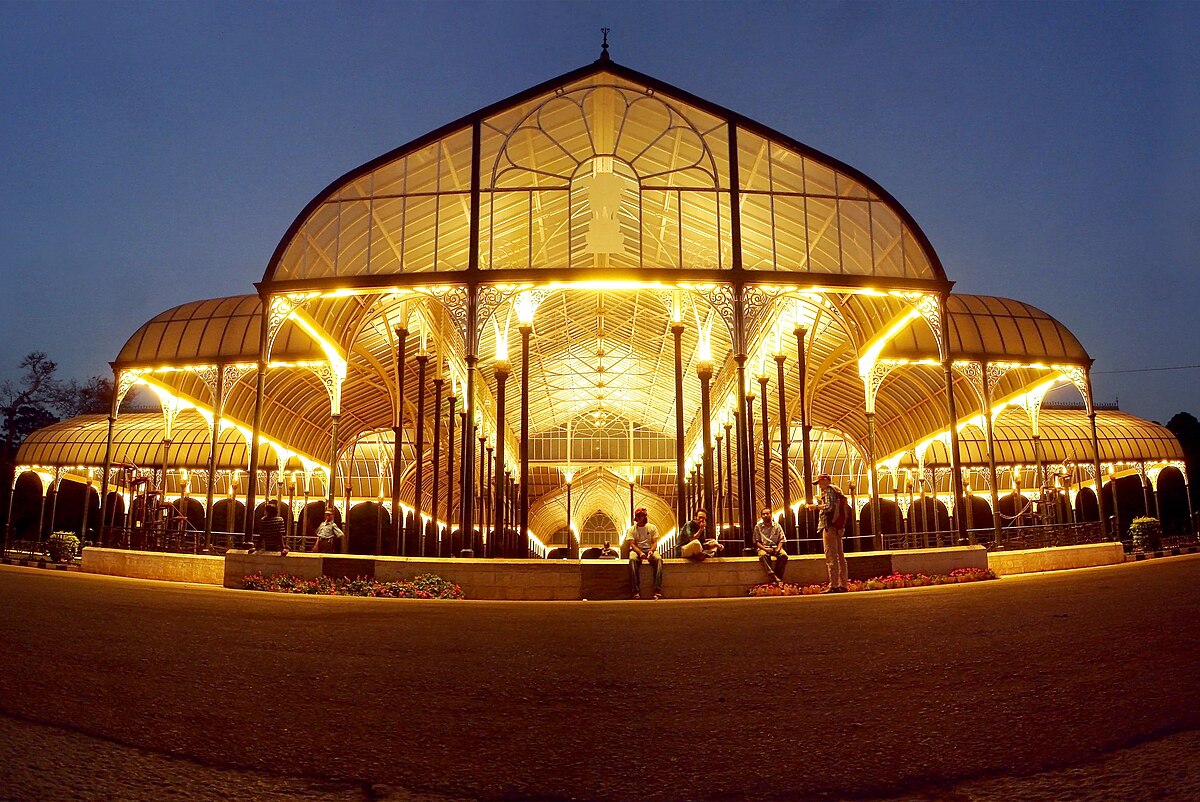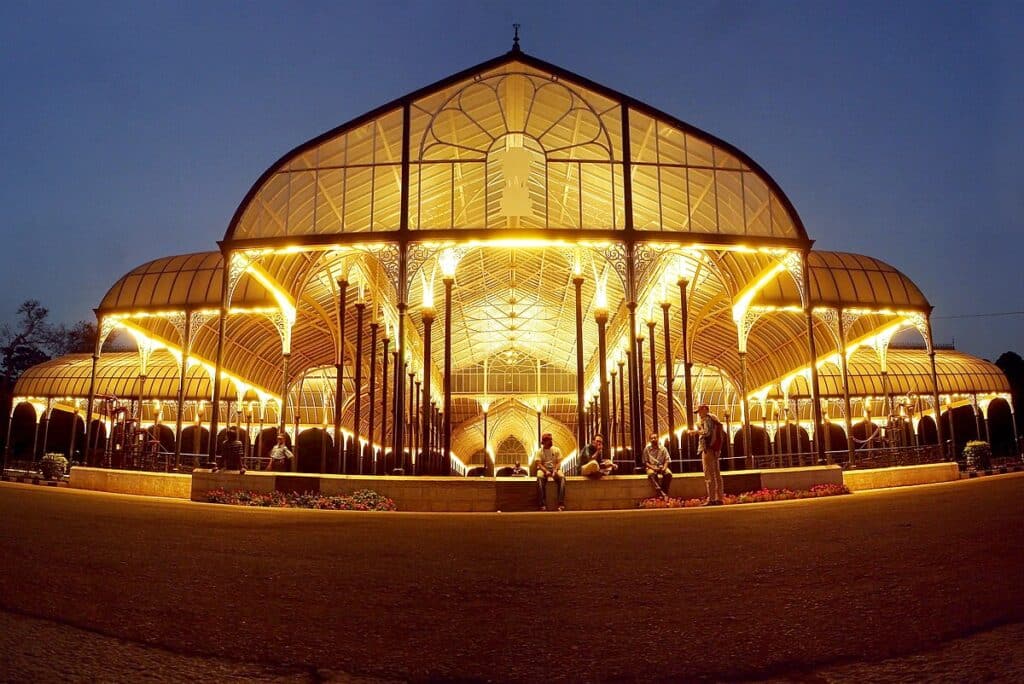 Wildlife: Lalbagh Botanic Gardens is also home to several species of birds and wildlife, as is Cubbon Park. So keep your eyes open for a glimpse.
Rare plants: The gardens have a 200-year history and hold the subcontinent's most extensive collection of rare plants.
Garden Centre: Don't miss the onsite Garden Centre if you want to browse or purchase ornamental plants for sale.
Peninsular Gneiss: Another major tourist attraction is the geological monument for the Peninsular Gneiss, which is made up of 3,000-million-year-old gneissic rocks.
Your questions answered about the flower show in Lalbagh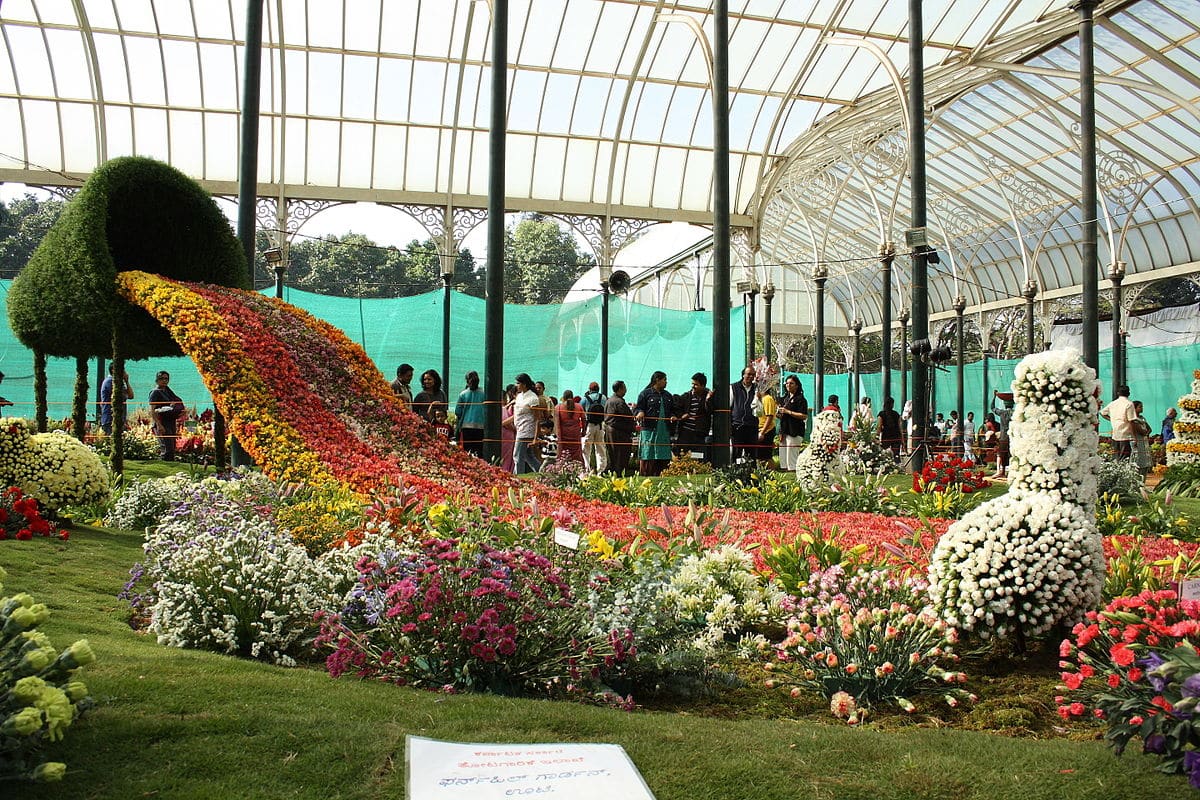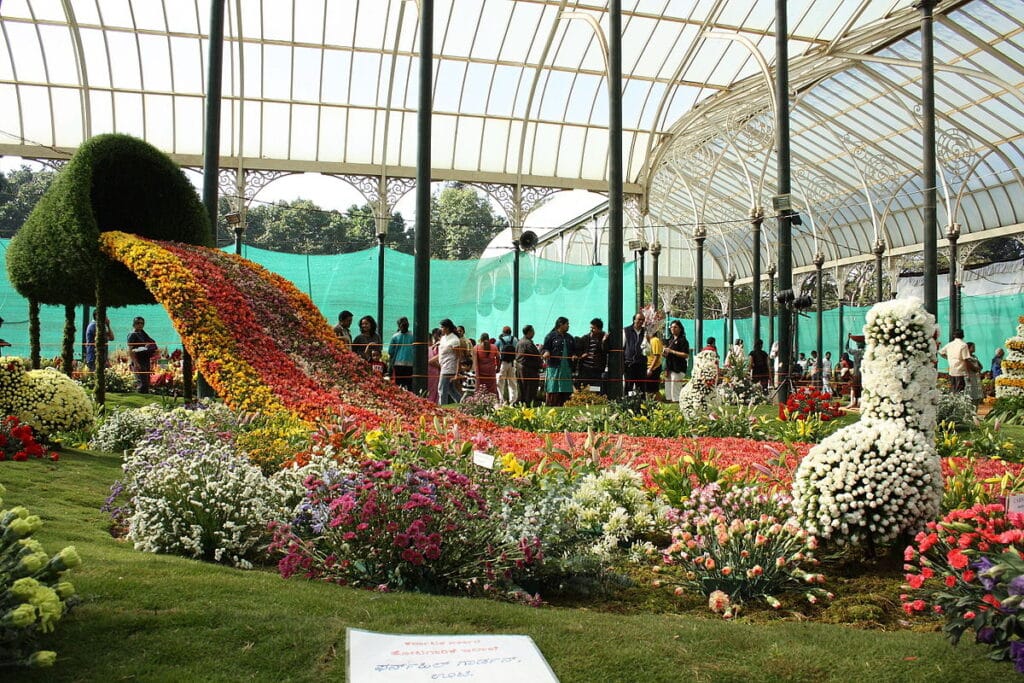 How many days is the Lalbagh flower show?
The show lasts for ten days in January and August each year.
What is the entry fee for the flower show in Lalbagh?
Adults will pay INR 75 on weekends, INR 70 on weekdays. Children under 12 will pay INR 30 on all days.
When did the Lalbagh flower show start?
It happened irregularly in the 19th century. The construction of the Glass House in 1890 made it a more regular event. It has been held biannually since 1912.
The Lalbagh Flower Show is a must-see experience for all nature lovers and anyone interested in learning more about rare species of plants and rare flowers from around the globe.
However, it is worth noting that you should plan your visit well in advance as this is one of the top events in the area, and attracts large crowds. So arrive early and don't miss out on this beautiful Indian experience.
READ NEXT: Our guide to the best things to do in India during winter.