If you're planning a trip to this incredible country and want to discover which are the best cities to visit, then this article is essential reading for you!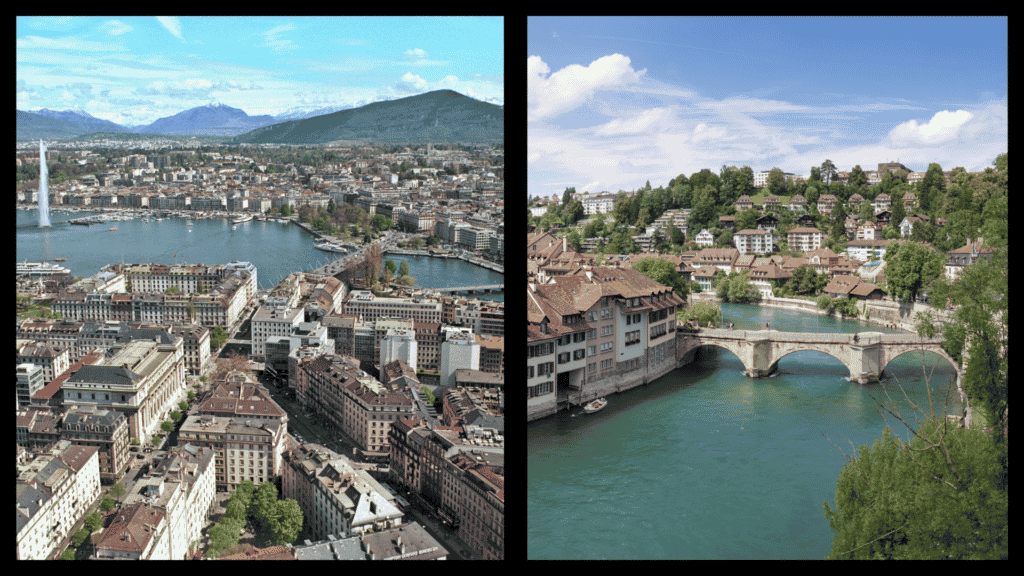 Planning a trip to the Playground of Europe but don't know where to begin? Here are the top five best cities in Switzerland to visit.
Switzerland is a European country renowned for its stunning Alpine scenery and cute and quaint villages that are straight out of a fairytale. Thanks to its mountainous landscape, it also tends to be quite popular for those wishing to enjoy the Alpine winter holidays.
This landlocked nation boasts many fantastic natural attractions, such as the mountainous snow-capped mountains, serene blue beautiful lakes, and emerald valleys. So, it should be no surprise that Switzerland is famous for its many world-class international resorts.
These resorts boast a long list of fun activities to enjoy, such as hiking, biking, tobogganing, climbing, paragliding, and skiing.
When visiting Switzerland, there are many great cities to consider visiting. So, today we're revealing the top five best cities in Switzerland to visit.
5. Basel – the third-largest city in Switzerland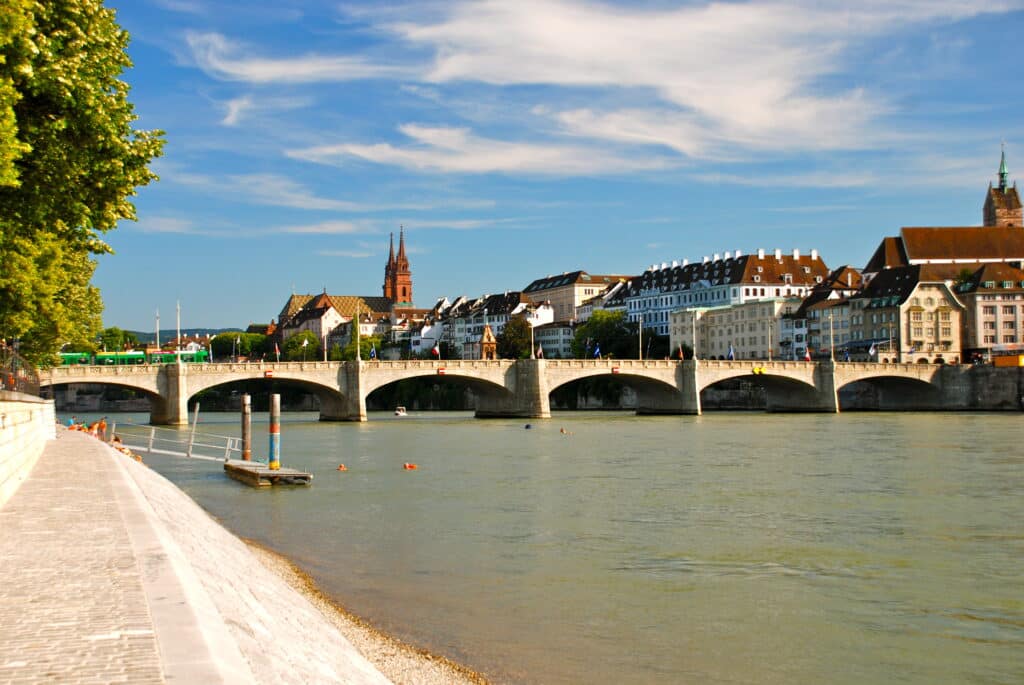 Sitting on the banks of the River Rhine, Basel is the third-largest city in Switzerland. It is located close to France and Germany, making it easily accessible from both European countries.
Not only is Basel a fantastic city for those wishing to stop before entering France or Germany. Rather, it is also a great city to visit for those who love art as there are 40 different museums to explore.
Like many cities in Switzerland, Basel has an Old Town consisting of many medieval buildings that are prime examples of 15th-century medieval architecture and many contemporary examples, too.
Besides its beautiful architecture, Basel also has many great restaurants, bars, and cafés to enjoy, catering to all tastes and dietary requirements.
4. Lucerne – one of the most beautiful cities in Europe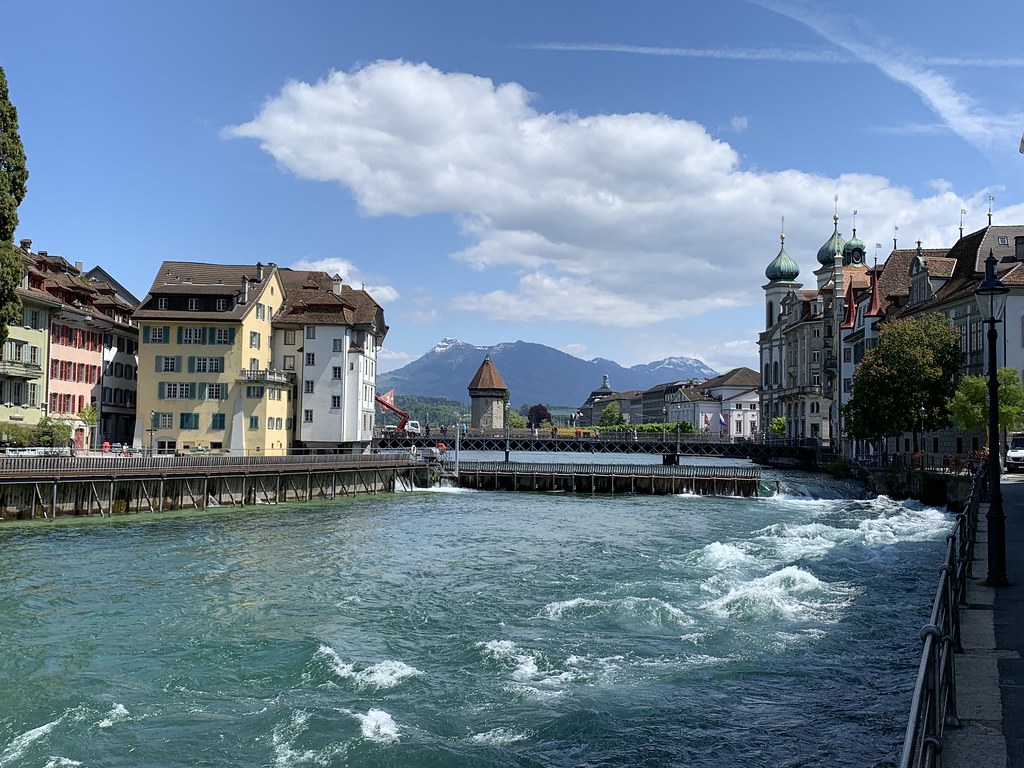 The Swiss city of Lucerne is undoubtedly not only the most beautiful city in Switzerland but also easily one of the most beautiful European cities there is.
This beautiful city has many stunning views, such as the surrounding mountains, the glistening and serene Lake Lucerne, a delightful medieval quarter with a 14th-century Chapel Bridge, and a lively music scene.
If you're not yet convinced, then we implore you to look up pictures of Lucerne's colourful Altstadt. This picturesque town, complete with cobblestone streets, is undoubtedly one of the most fairytale locations in Europe.
3. Zurich – the largest city in Switzerland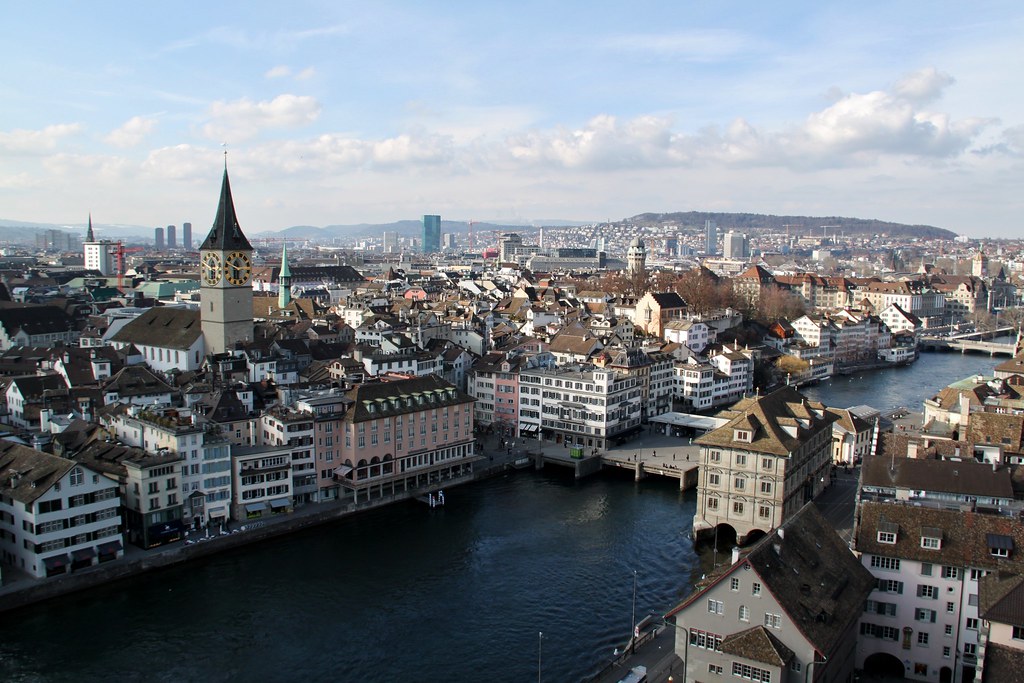 The city of Zurich is the largest in Switzerland and one of the country's most popular cities.
It is a city that offers visitors a wide variety of activities to enjoy, such as admiring art in local museums and art galleries, checking out beautiful castles, and taking a boat trip through the city.
Zurich has constantly been ranked as one of the cities with the best quality of life in the world. So, you can rest assured that your experience here will be positive.
As well as having fashionable cafés and great shopping centres, Zurich also boasts a trendy nightlife scene. We also recommend checking out the picturesque Lake Zurich during your visit.
Despite its reputation as one of the most expensive cities in Europe, Zurich is home to some of the largest museums and historical sites the country has to offer. Thus, making it well worth a visit.
2. Geneva – an unforgettable international city and the home of Lake Geneva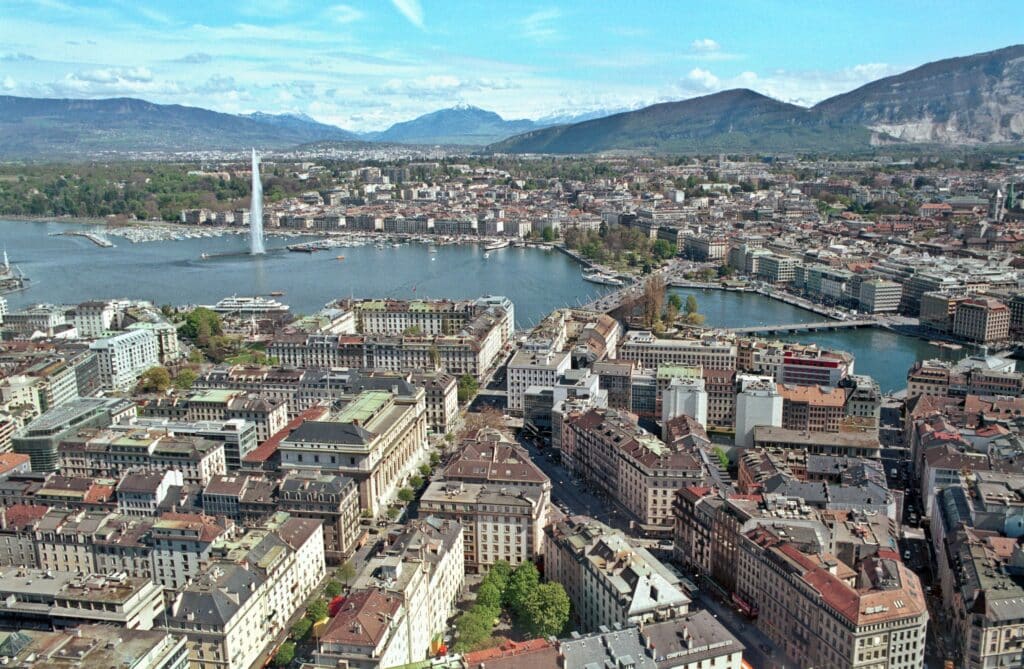 The city of Geneva is unique when it comes to Swiss cities as it is technically regarded as an international city. This means that it is an autonomous or semi-autonomous city-state that is separate from the direct supervision of any single nation-state.
Besides being an important city politically, it is also home to some of the most famous attractions in Switzerland. Those visiting this lakeside city can enjoy sweeping views, beautiful scenery, and historical buildings.
Some of the most iconic include Lake Geneva and the Jet d'Eau Fountain, which dates back to the 19th century. The city is also home to important buildings of international organisations such as the United Nations and World Bank.
The iconic Mont Blanc is also just a short drive away. So, this Alpine region is one of the most attractive places to visit in both the summer and winter months for a perfect day in Geneva.
1. Bern – the best city in Switzerland to visit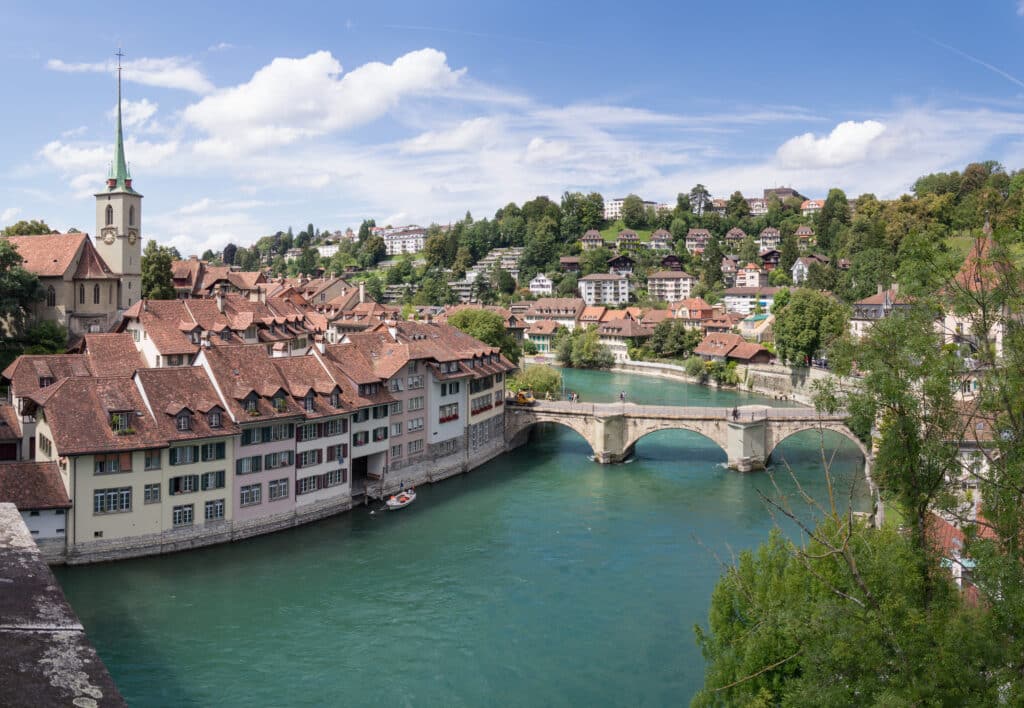 Coming in at first place on our list of top five best cities in Switzerland to visit is the Swiss capital city of Bern. This is, in our opinion, the best city in Switzerland to visit.
With its winding cobbled streets, many architectural and natural sightings to check out, its extensive collection of art and sculptures, and many historic sites, this picturesque city has something to offer everyone.
There is also over 6 km (3.7 miles) of covered arcades in Bern full of great bars, restaurants, and shops to check out. Thus, offering those visiting an incredibly lively atmosphere.
So, that concludes our list of top five best cities in Switzerland to visit. Have you been to any of them yet, and if so, how was your experience?
Notable mentions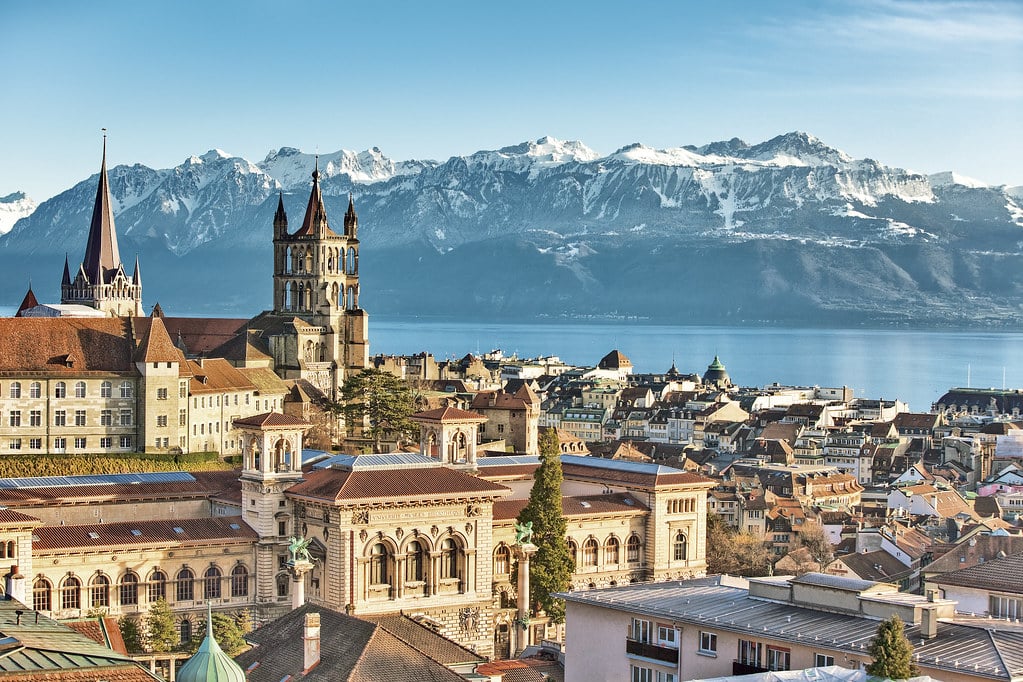 Lausanne: Located on the beautiful hillsides overlooking Lake Geneva, the city of Lausanne is a great place to visit for panoramic views. Here, you can experience an exciting nightlife scene in a university town. The UNESCO World Heritage Site of Lavaux is also worth checking out nearby.
Lugano: Lugano is located in the Italian-speaking part of Switzerland, and naturally so, the place is the perfect fusion of Switzerland and Italy with many great restaurants, bars, popular attractions, and museums to visit.
St. Gallen: If you are looking for a city steeped in history, look no further than the picturesque town of St. Gallen. The main attraction here is its historic library, which contains many books dating back to medieval times.
FAQs about the best cities in Switzerland
Which city in Switzerland is best to visit?
In our opinion, the capital city of Switzerland, Bern, is the best city to visit.
Which city in Switzerland is the most beautiful?
For us, the city of Lucerne is not only the most beautiful in Switzerland. Rather, it is one of the most beautiful cities in all of Europe, thanks to its incredible scenery.
What are the top five major cities in Switzerland?
Switzerland's top five major cities are Bern, Geneva, Zurich, Lucerne, and Basel.