Most people visit Hakone because it's a great place to view the magnificent Mt. Fuji in all its glory. It is also, however, a hotspot (pun intended) for hot springs known as onsen in Japan. While there are over a dozen to choose from, today we'll share with you the best onsens in Hakone you can visit.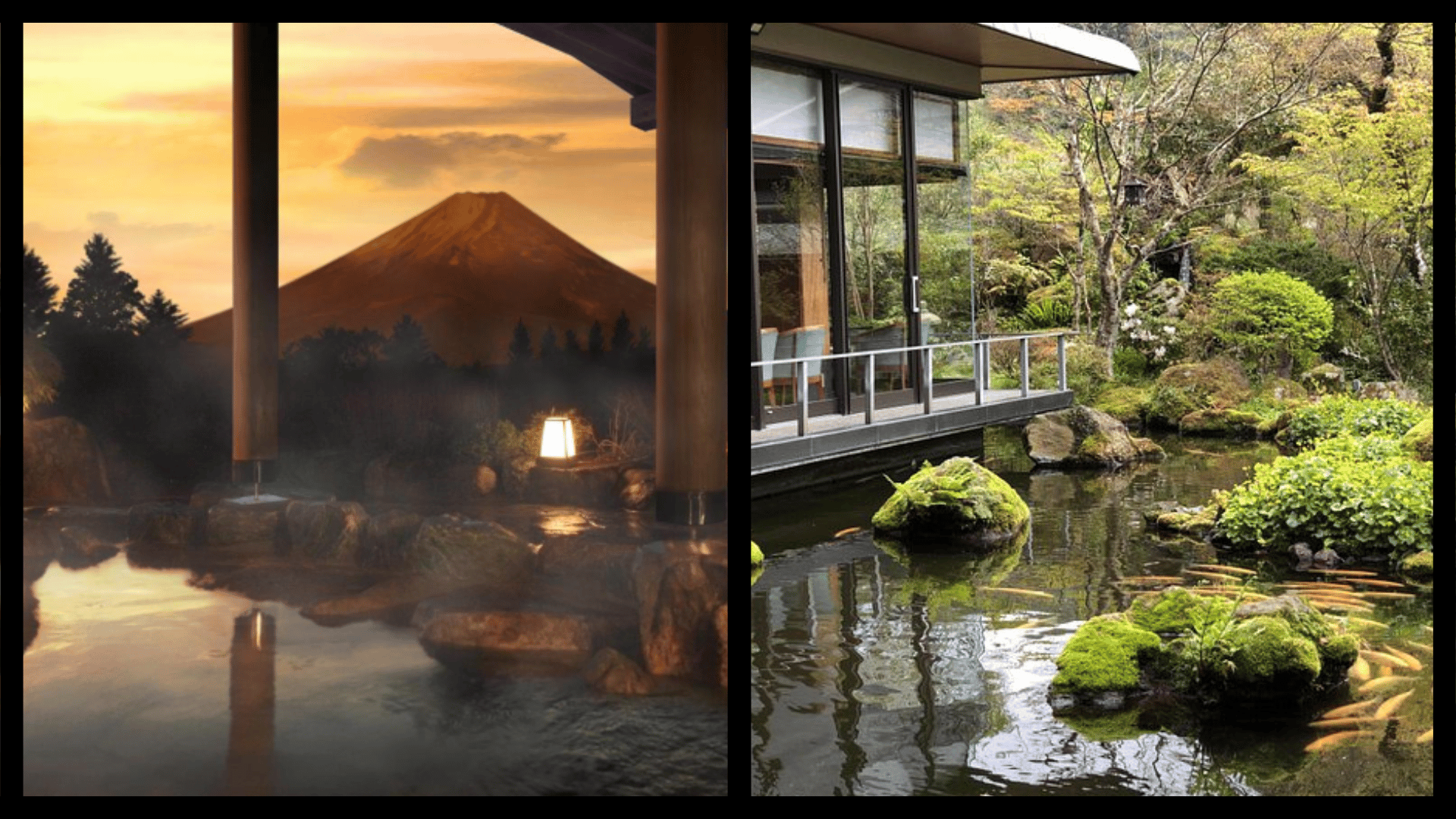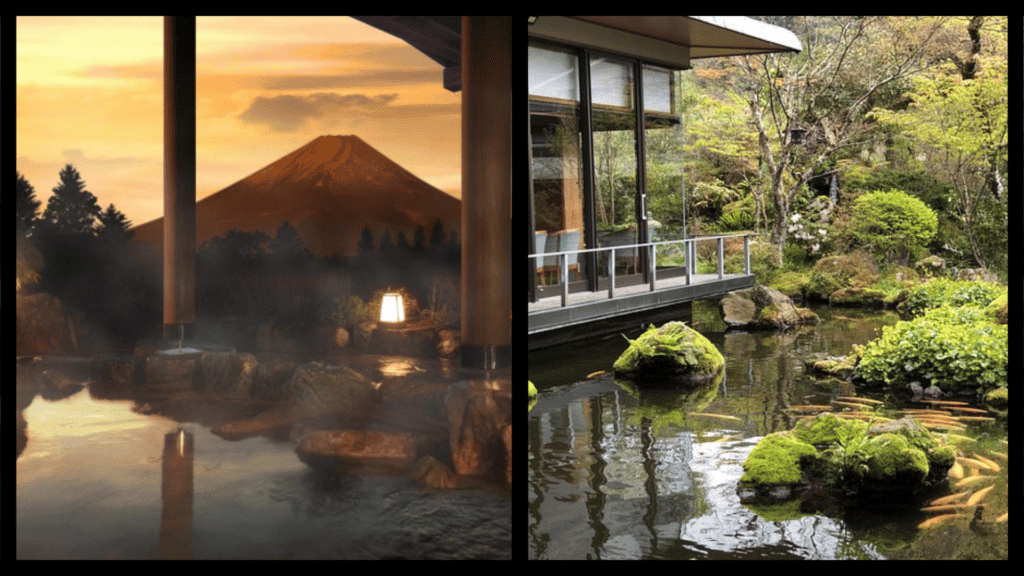 When you experience a hot spring for the first time, it really is quite wonderful. You might be wondering how these hot springs even exist, which is fair.
A lot of people have never had the opportunity to visit one. We can tell you, however, that the earth's interior naturally heats the onsen water, usually by subterranean volcanic activity!
For many, an onsen is just a great way to relax after a busy day. However, it also has numerous health benefits. They can reduce stress, relieve pain, treat skin problems, and help you sleep better.
Samurai are also said to have bathed in the onsen to help heal their wounds after battle. Without further ado, here are our top recommendations for the best onsens in Hakone to add to your Japan travel itinerary.
5. Yunessun Spa Resort – the only clothed onsen in Hakone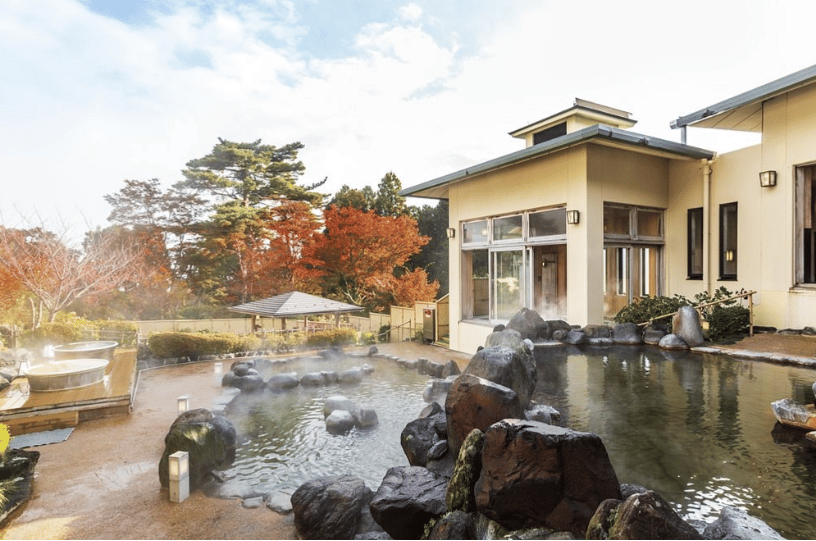 Something we haven't mentioned yet is that, generally, you are only allowed to enter an onsen in your birthday suit (naked).
Kowakien Yunessun, however, is the only onsen in Hakone that allows you to wear a bathing suit. This definitely makes it one of the best onsens in Hakone!
What we also like about Yunessun is it has that they have 23 unique hot spring bath experiences to choose from. You can simply relax in an onsen with beautiful views of the Hakone mountains or hit the warm water slides for a bit of fun.
They even combine your favourite drinks with natural springs! You can choose a wine bath, green tea bath, sake bath, and more! There's something for everyone at Yunessun spa resort.
Address: 1297 Ninotaira, Hakone, Ashigarashimo District, Kanagawa 250-0407, Japan
4. Kowakien Tenyu – a traditional onsen experience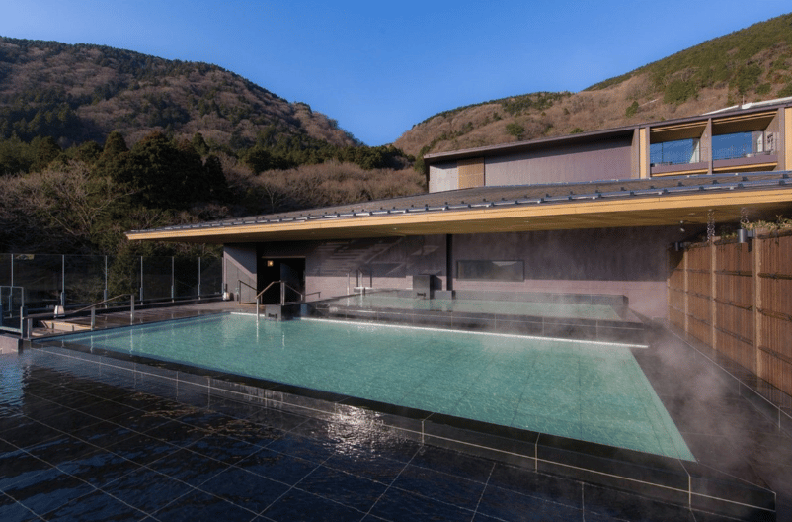 Just next door to Yunessun spa resort is Kowakien Ten Yu. Both establishments are owned by the same company; however, Kowakien Ten Yu provides a much more traditional experience.
This family-friendly hotel is located in the heart of Hakone's mountains, with authentic Japanese-styled rooms featuring tatami mats and low-rise furniture.
Kowakien Tenyu provides several onsens to choose from. You've probably heard of infinity pools; well, here they have infinity hot springs. You can also opt for a private onsen bath or an outdoor forest experience under a waterfall.
Address: 1297 Ninotaira, Hakone, Ashigarashimo District, Kanagawa 250-0407, Japan
3. Yoshimatsu Ryokan – a bucket list must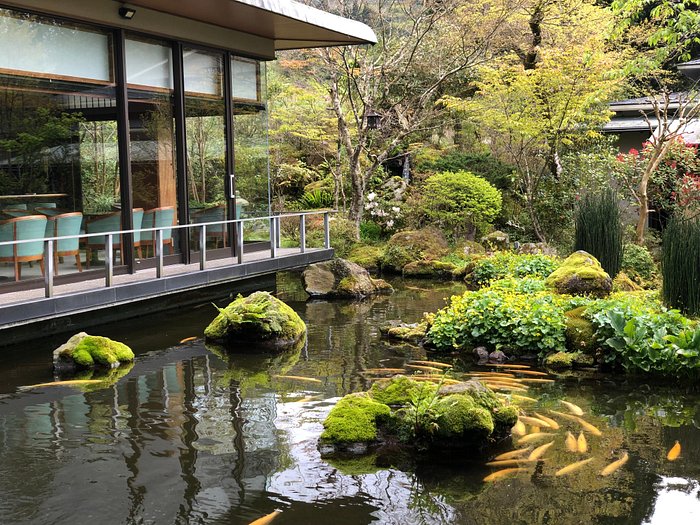 Staying in a ryokan is an experience worthy of any bucket list. If you choose to stay in Yoshimatsu Ryokan, you also have the option of a room with your own private onsen. It doesn't get much better than that!
In addition to your own private onsen, they have rooms with views of Mt. Fuji and a private Japanese garden for guests. This truly is one of the most elegant ways to experience one of the best onsens in Hakone.
Address: 521 Hakone, Ashigarashimo District, Kanagawa 250-0521, Japan
2. Yunosato Okada – a serene experience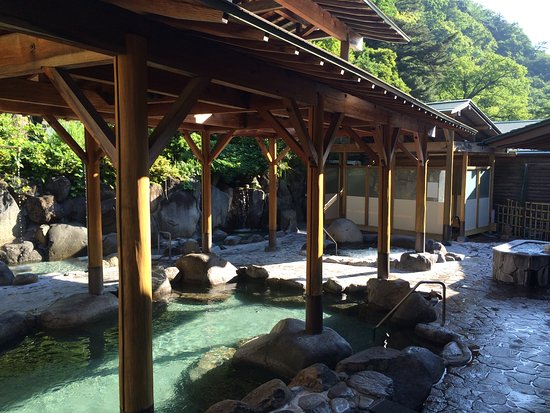 Any accommodation you book that includes an onsen is generally going to be more expensive. If you would like a traditional onsen experience without paying big bucks, Yunosato is the place to go.
Nestled among the green mountains of Hakone, you'll be hard-pressed to find a more serene location to enjoy an onsen.
There are 17 types of baths to enjoy, including an onsen with jets for more of a jacuzzi experience. There are private as well as public onsens to choose from.
Address: 湯本茶屋-191 箱根町 Hakone, Ashigarashimo District, Kanagawa 250-0312, Japan
1. Hotel Green Plaza – a trek that's worth it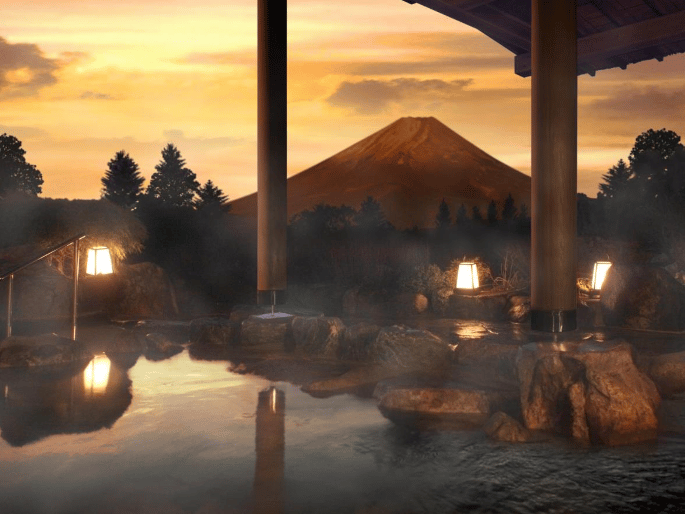 Hotel Green Plaza has one of the best onsens in Hakone and one of the best views of Mt. Fuji while in an onsen!
You'll have to travel a little further from the train station to get here, but it will be worth the effort. Rooms are very reasonably priced and are humongous compared to the usual size of Japanese hotel rooms
You'll pay a bit extra for a room with an onsen, but they have you covered with a public onsen if you're comfortable with this.
Address: 1244-2 Sengokuhara, Hakone, Ashigarashimo District, Kanagawa 250-0631, Japan
Things to remember when visiting an onsen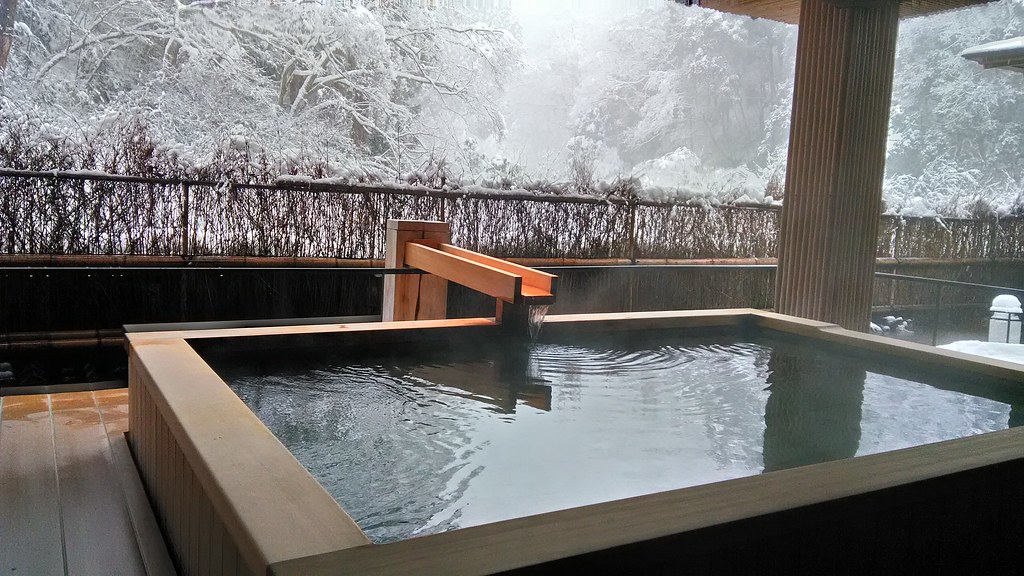 There are a few simple rules that should be adhered to when visiting an onsen. We would like to share them with you to help ensure you have no issues with your first onsen experience.
Always shower before getting into an onsen.
Long hair must be tied back.
Large towel for drying yourself, a small towel for covering yourself.
Your towel must not touch the water.
No drinking alcohol in an onsen.
We hope you enjoyed our list of the best onsens in Hakone. If you'd like more inspiration for your trip to Japan, check out our article Japan Bucket List: 10 Things to do in Japan before you die.