Japan has a culture like no other, and here are some of the key customs and traditions to look out for.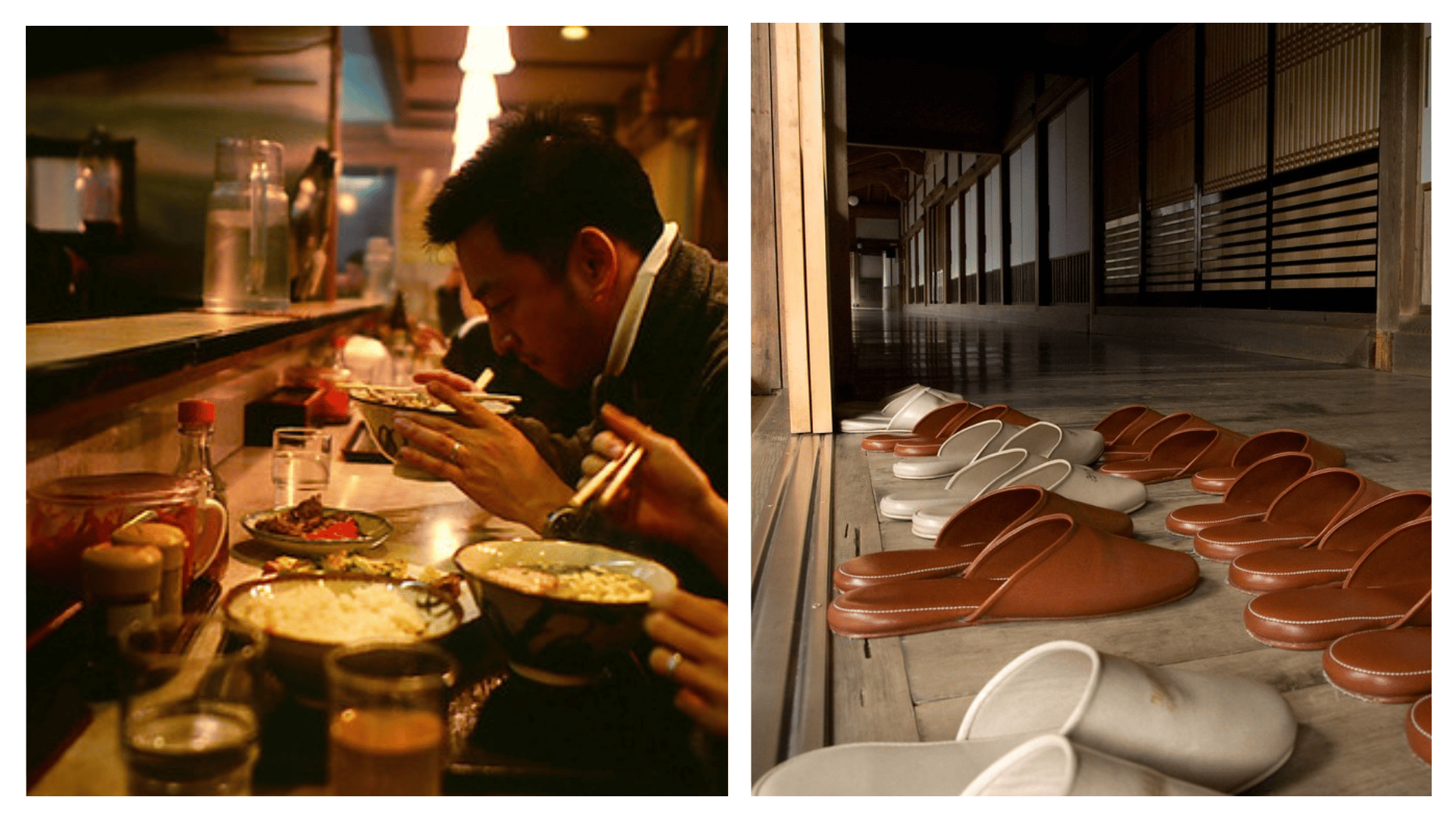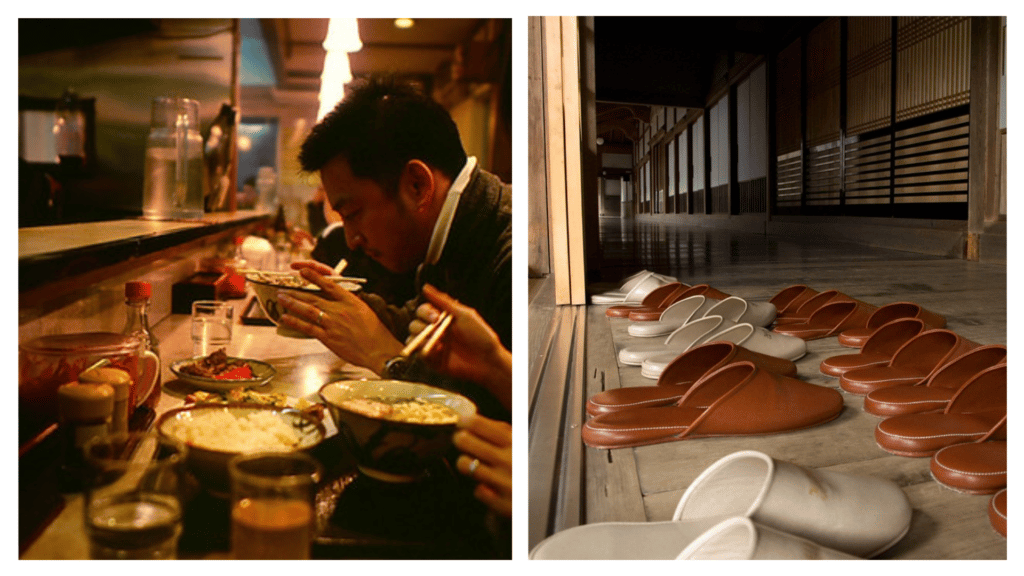 Japan is a country that captivates every traveller, and one of the main things that make Japan stand out among the rest is its unique traditions, which can be witnessed as part of everyday life.
In addition, Japanese people are well known for their politeness, respectfulness, and long-standing cultural traditions, making the country a fascinating place to set foot in.
Here are some of the main customs and traditions to keep in mind when visiting.
The World Bucket List's top tips about customs and traditions in Japan
It is polite to bow when meeting someone. The depth of the bow depends on the situation and your relationship to the person you're greeting.
Be mindful of chopstick etiquette: don't point, don't pass food, don't stick chopsticks into your food, don't rub chopsticks together, and always use two chopsticks.
When drinking in company, drink when the group drinks and don't pour your own.
Blowing your nose in public is considered rude in Japan.
The number four is often avoided in Japan due to its phonetic similarity to the Japanese word for death.
10. Eating and drinking etiquette – do's and don'ts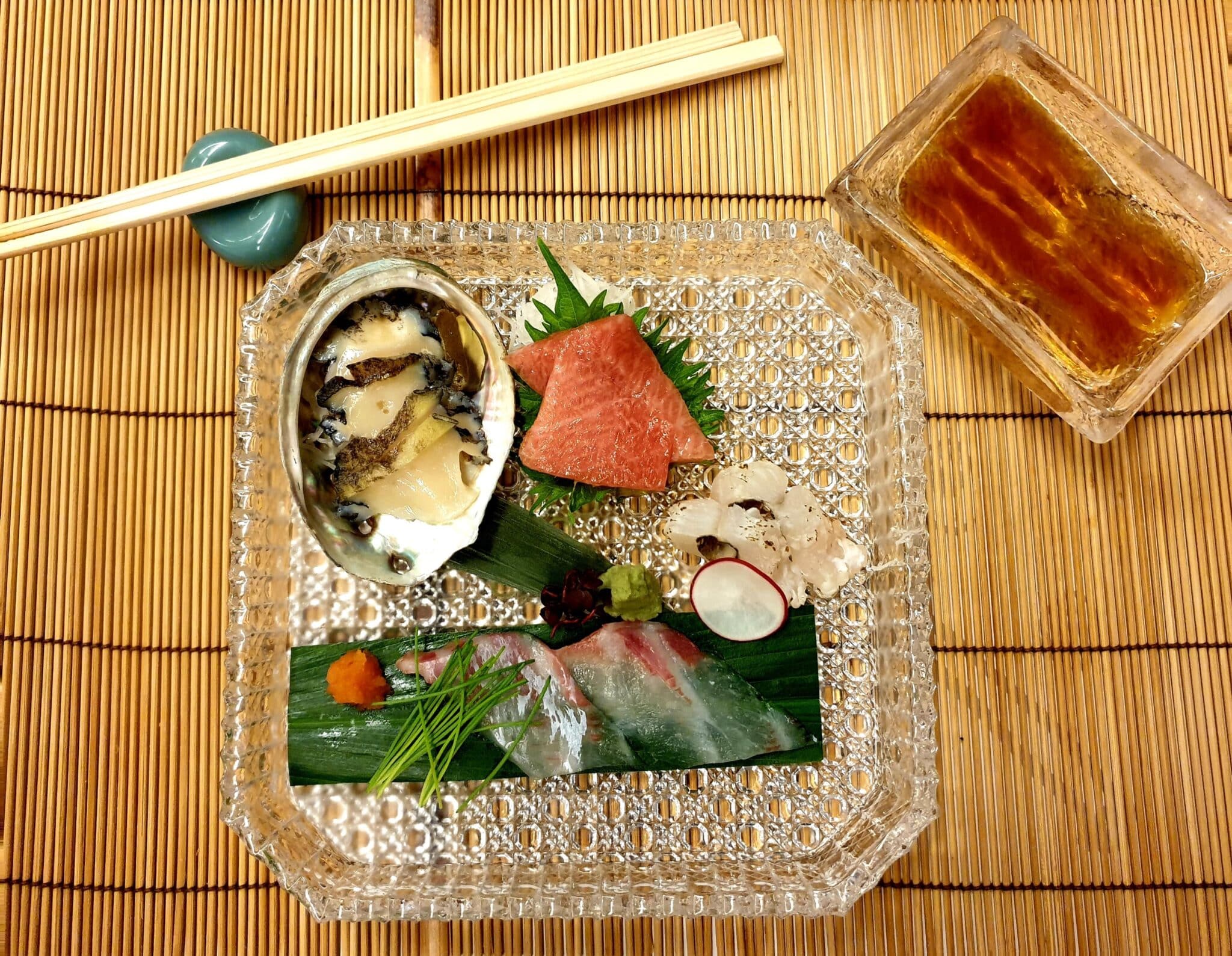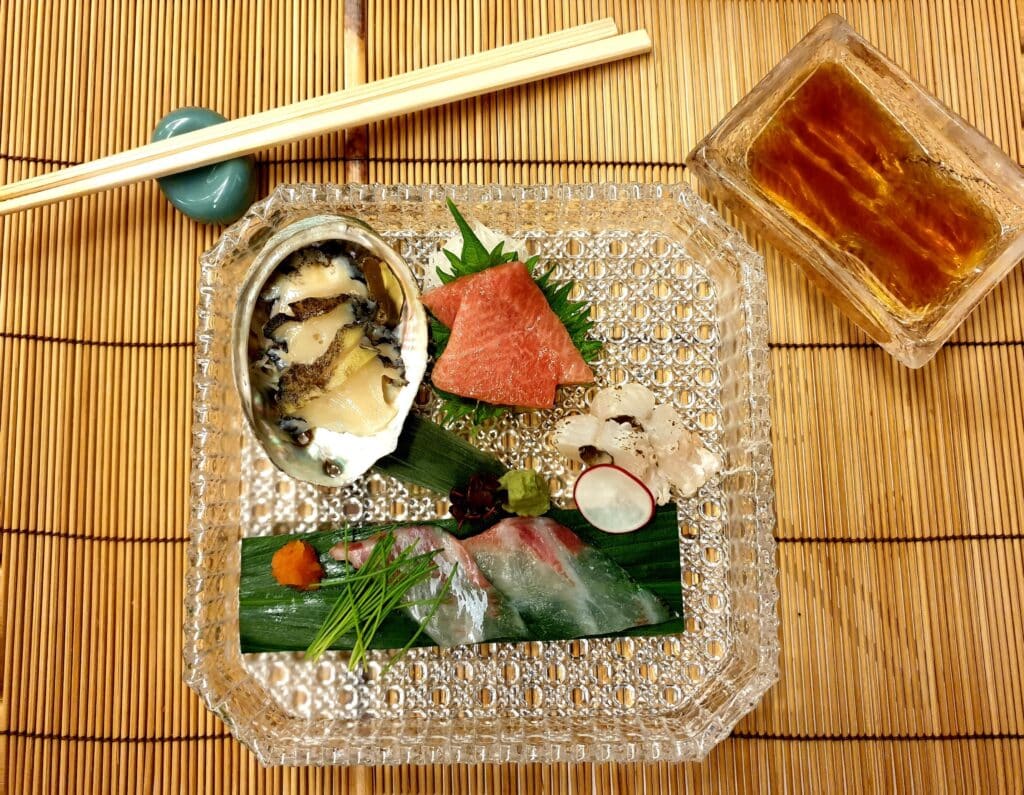 Manners are taken very seriously in Japan, which makes it a great place to visit, but there are some things to know about eating and drinking there.
For example, in Japan, it is common to pour the drinks of others first and wait for someone to fill your cup. Also, eating directly from a shared plate is seen as inappropriate. Walking and eating is also considered rude, and biting your food in half is frowned upon.
MORE ON JAPAN: The WBL Japan Bucket List: 10 things to do in Japan before you die.
9. The tipping culture – or lack thereof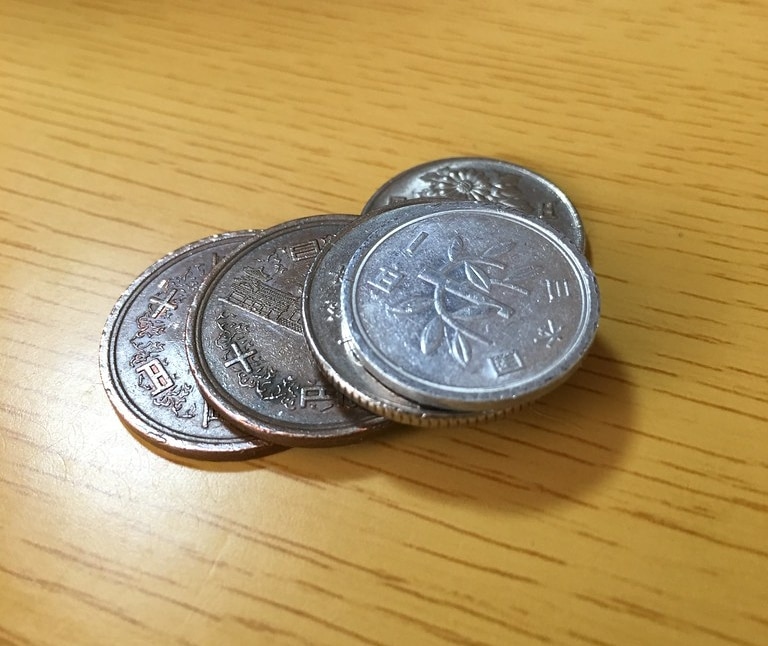 While tipping is a huge part of many cultures, it is worth noting that when it comes to customs and traditions in Japan, tipping can be considered insulting.
As well as this, it is common to split the bill amongst groups, and it is not common for a restaurant to offer separate checks for each person.
8. The kimono – the traditional dress of Japan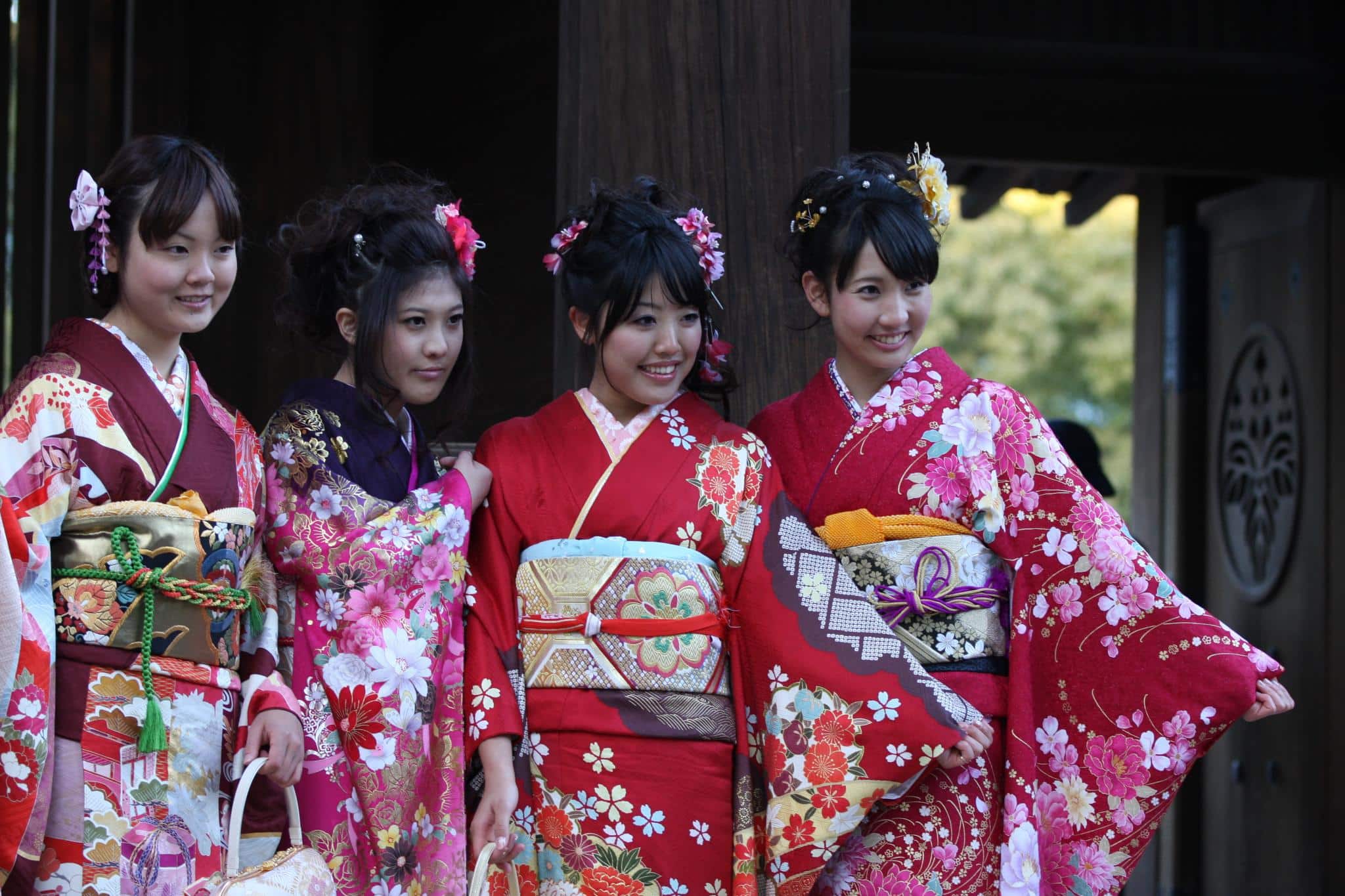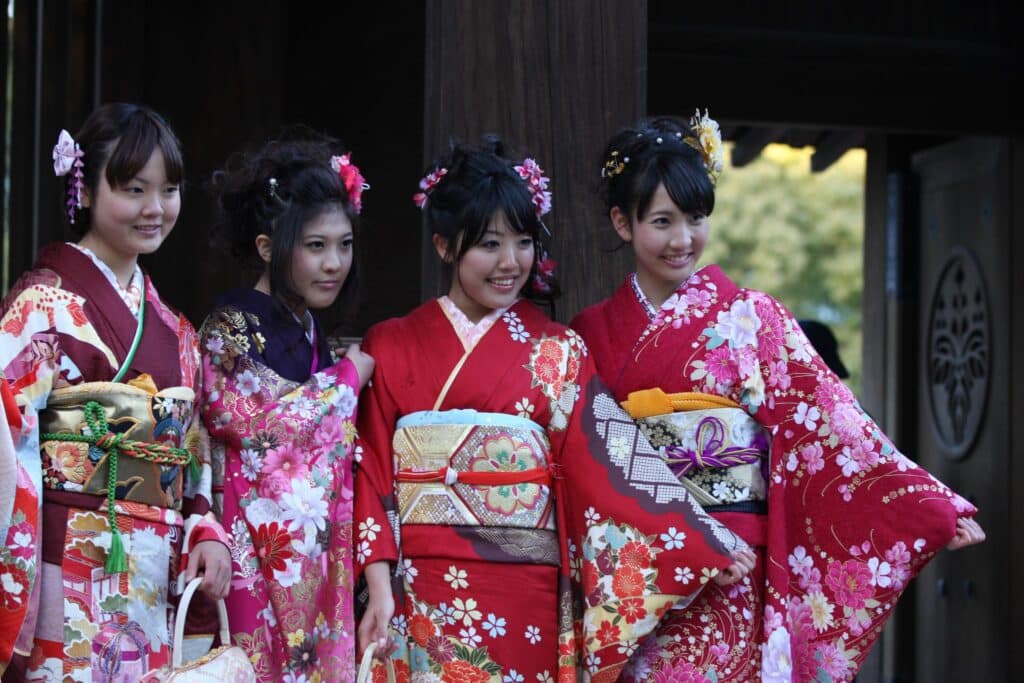 In Japanese society, the kimono is the national dress, and you can see many people wearing all varieties of kimonos, such as the simple kimono, the summer kimono, and the wedding kimono.
This traditional wrapped dress dates back to the 16th century and must be worn with the left side wrapped over the left, and the word for this Japanese tradition simply translates to 'thing to wear'.
7. Samurai – the elite Samurai warriors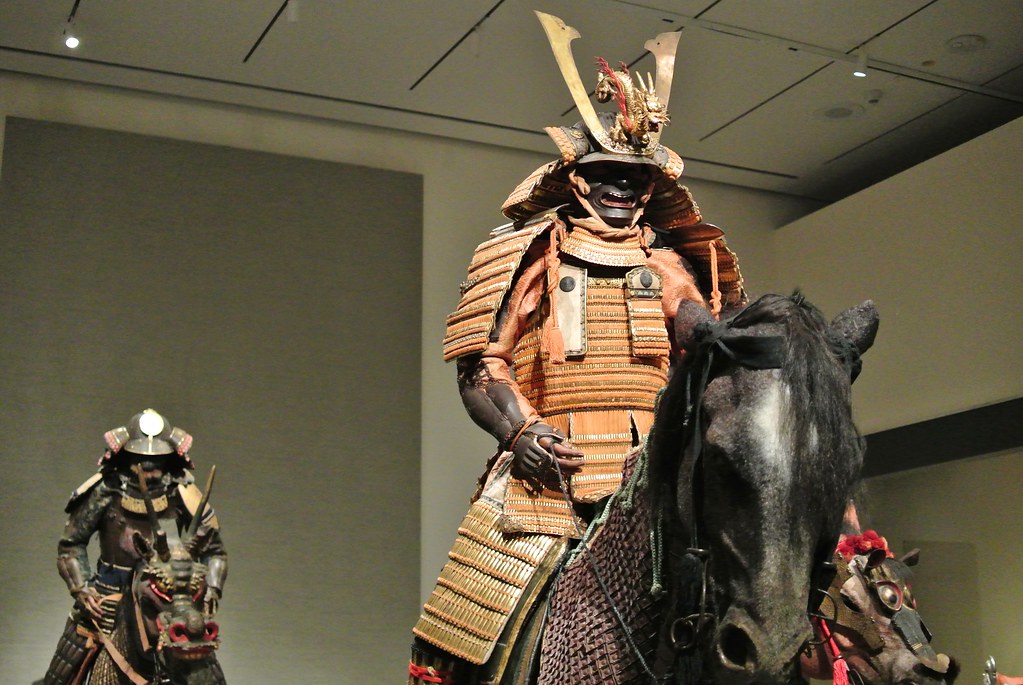 The Samurai of Japan were once hereditary warriors who had high prestige and extraordinary power in Japanese society from the 12th century until 1876.
Samurai warriors were taught exceptional martial arts, which the world has come to know, including swordsmanship, archery, and horsemanship, making this one of the top customs and traditions in Japan.
6. The number four – a superstition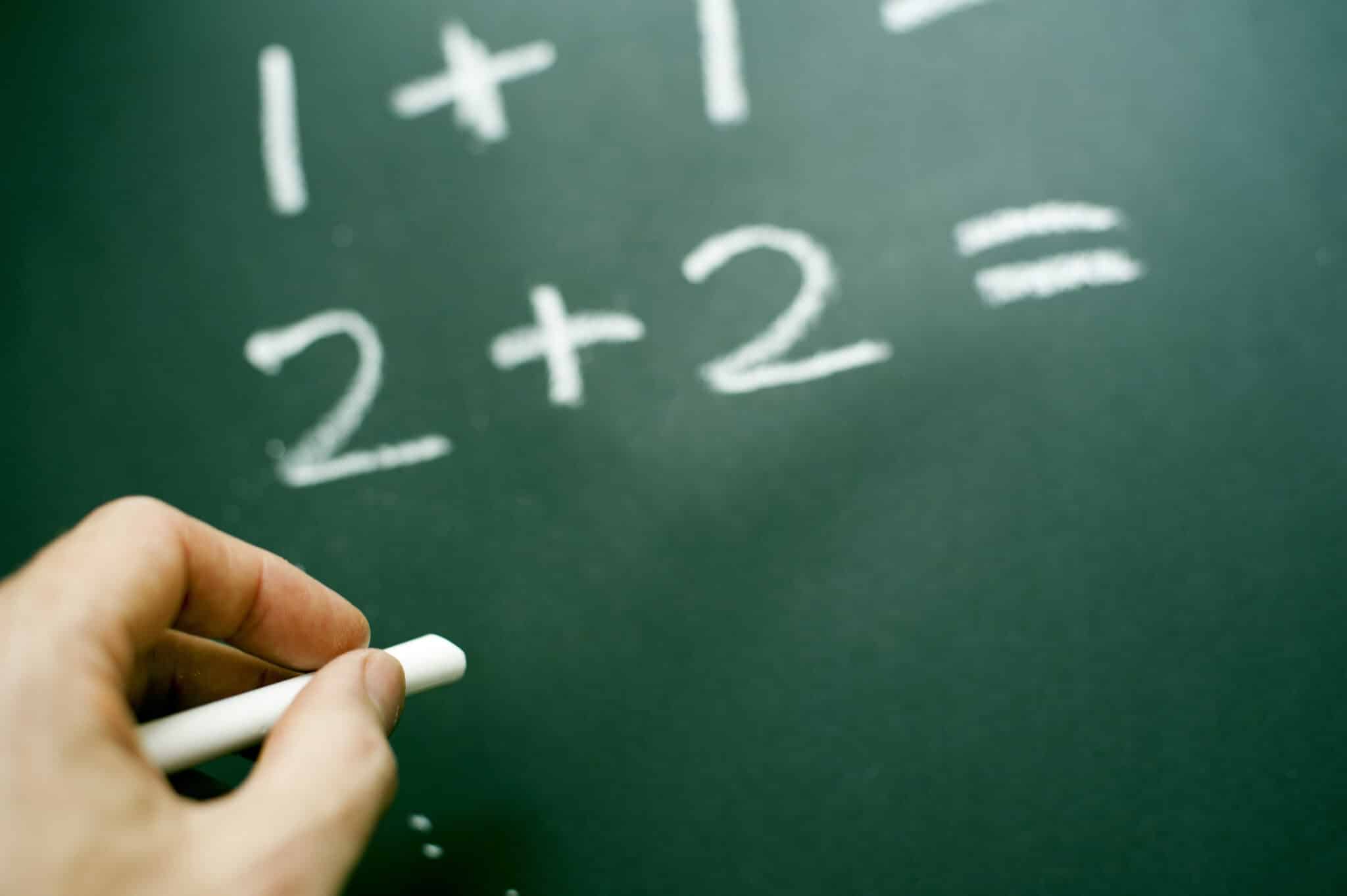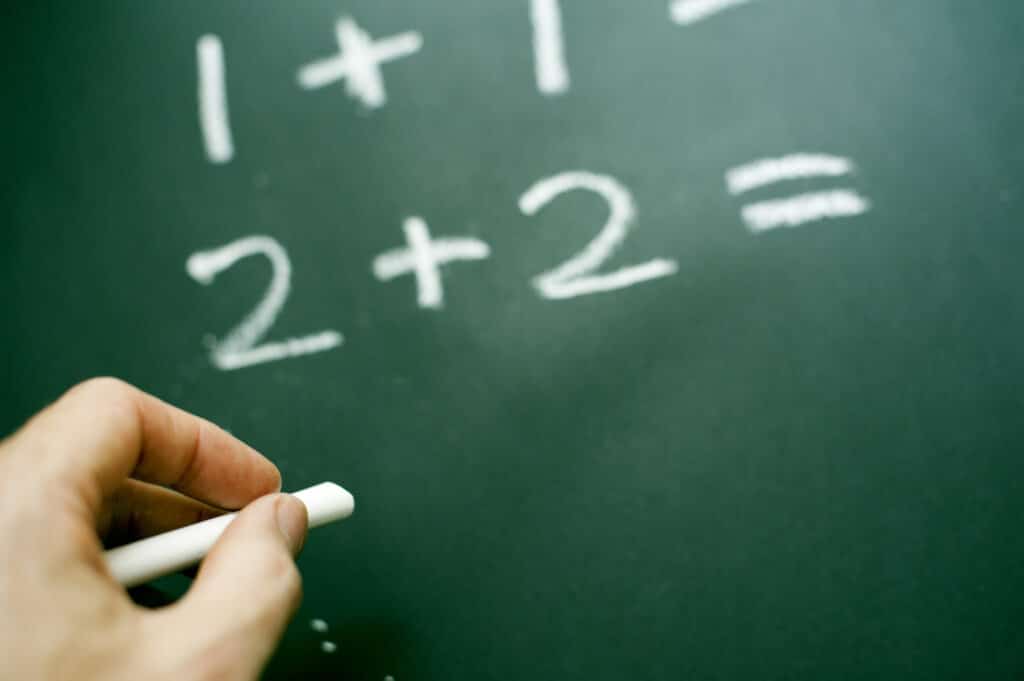 One of Japan's most intriguing customs and traditions is the avoidance of the number four – which sounds like the word for death, just as we avoid using the number thirteen in western culture.
In daily life, you may notice the number four missing in many places, and giving a Japanese person gift in fours or with any relation to four is seen as ominous.
5. Sleeping on trains – a unique custom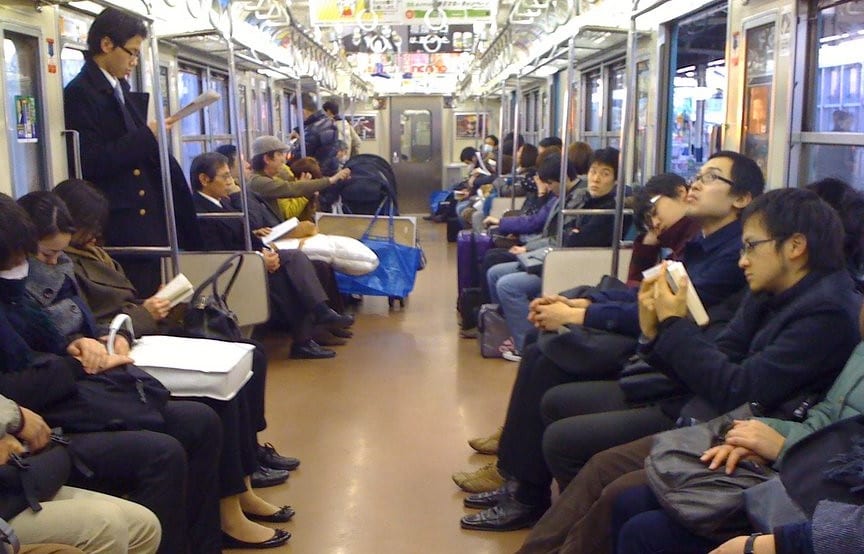 One of Japan's most common customs and traditions is that almost everyone tends to catch up on their sleep while riding the train.
Not only this, but it is pretty normal to have a stranger's head resting on your shoulder, and if this happens, you should just tolerate it, as everyone does. This is because many Japanese people work incredibly long hours, and it's a rare occasion to catch some shut-eye.
4. Slurping noodles – a sign of politeness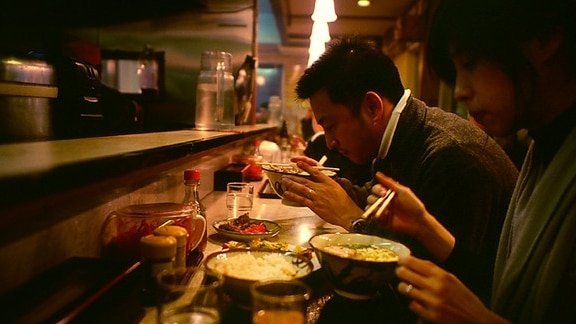 While we could have added this to our eating and drinking section, we think this deserves a place of its own since it is so common.
While slurping noodles or making any noise while eating is generally considered rude in other parts of the world, in Japan, the louder you slurp, the better, so be prepared to hear a lot of this.
3. Japanese slippers – one for every occasion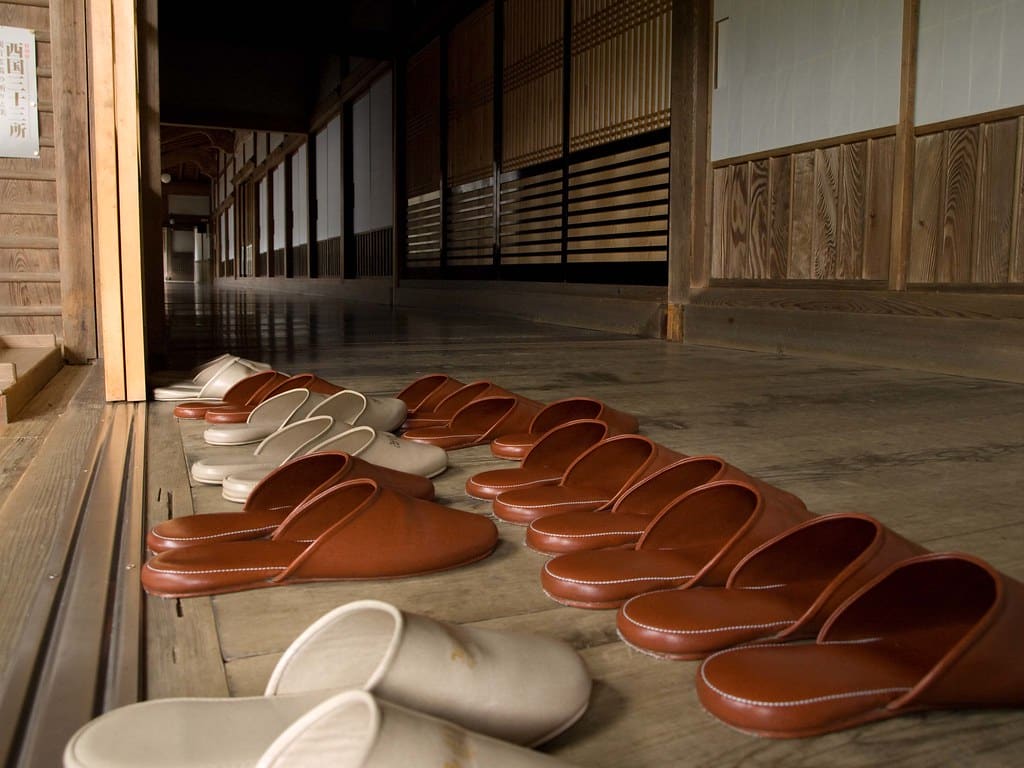 When visiting Japan, you will notice that the Japanese have slippers for every occasion. From bedroom slippers to bathroom slippers, even in restaurants, you may be offered a pair, especially if they have traditional Japanese flooring. It is always respectful to wear slippers when asked.
2. Bowing – the way to greet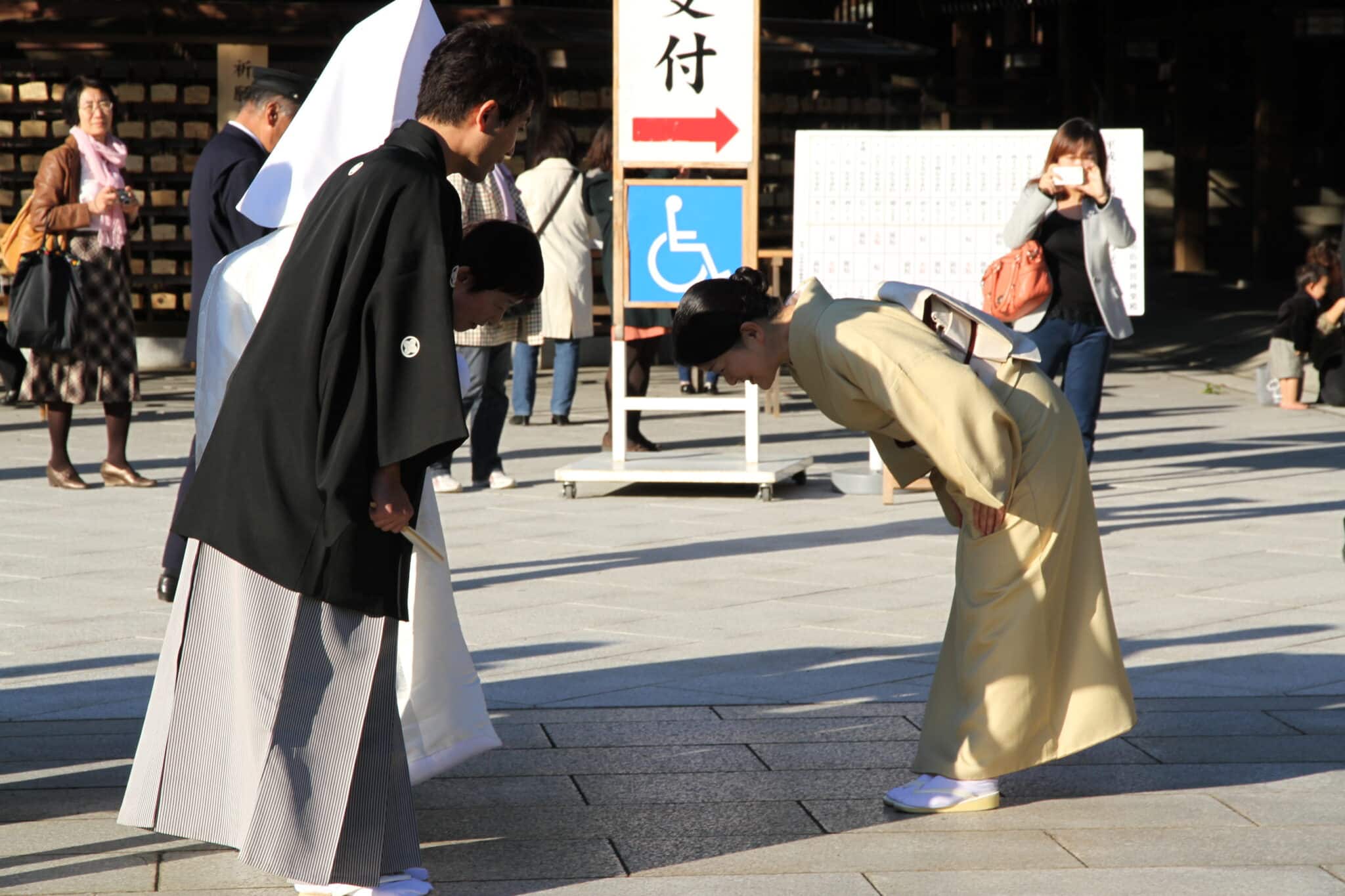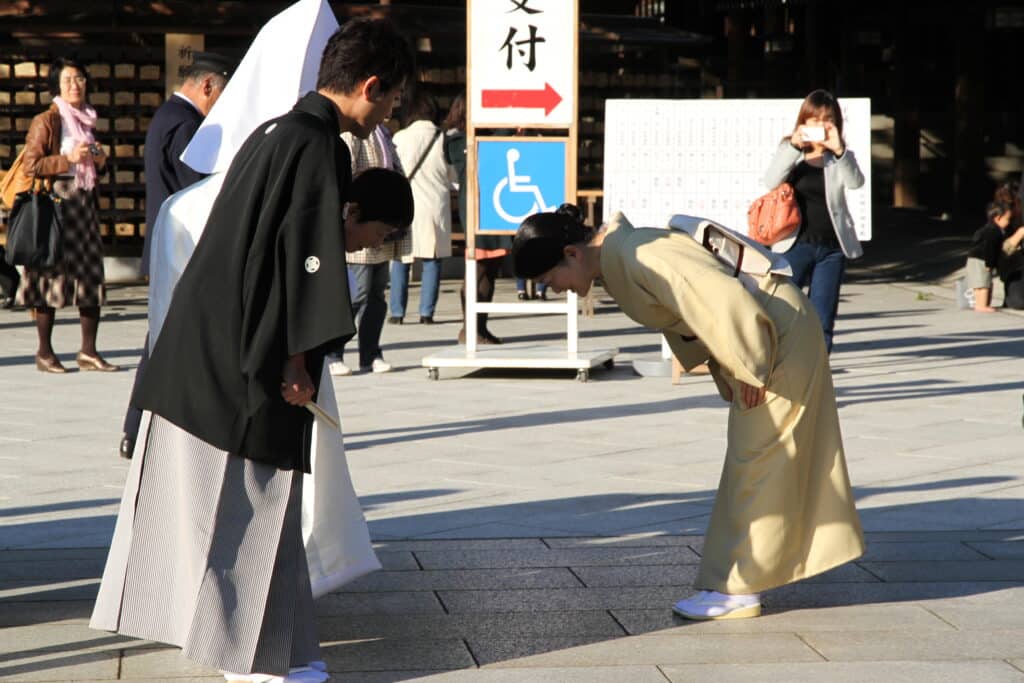 This may be one of the leading customs and traditions that many of us have heard of or even noticed when meeting a Japanese person since bowing is the primary way to show respect and greet someone.
There are a variety of bows in Japanese culture, from deep bows of apology to simple bows to greet friends.
1. Japanese anime – a fun symbol of Japan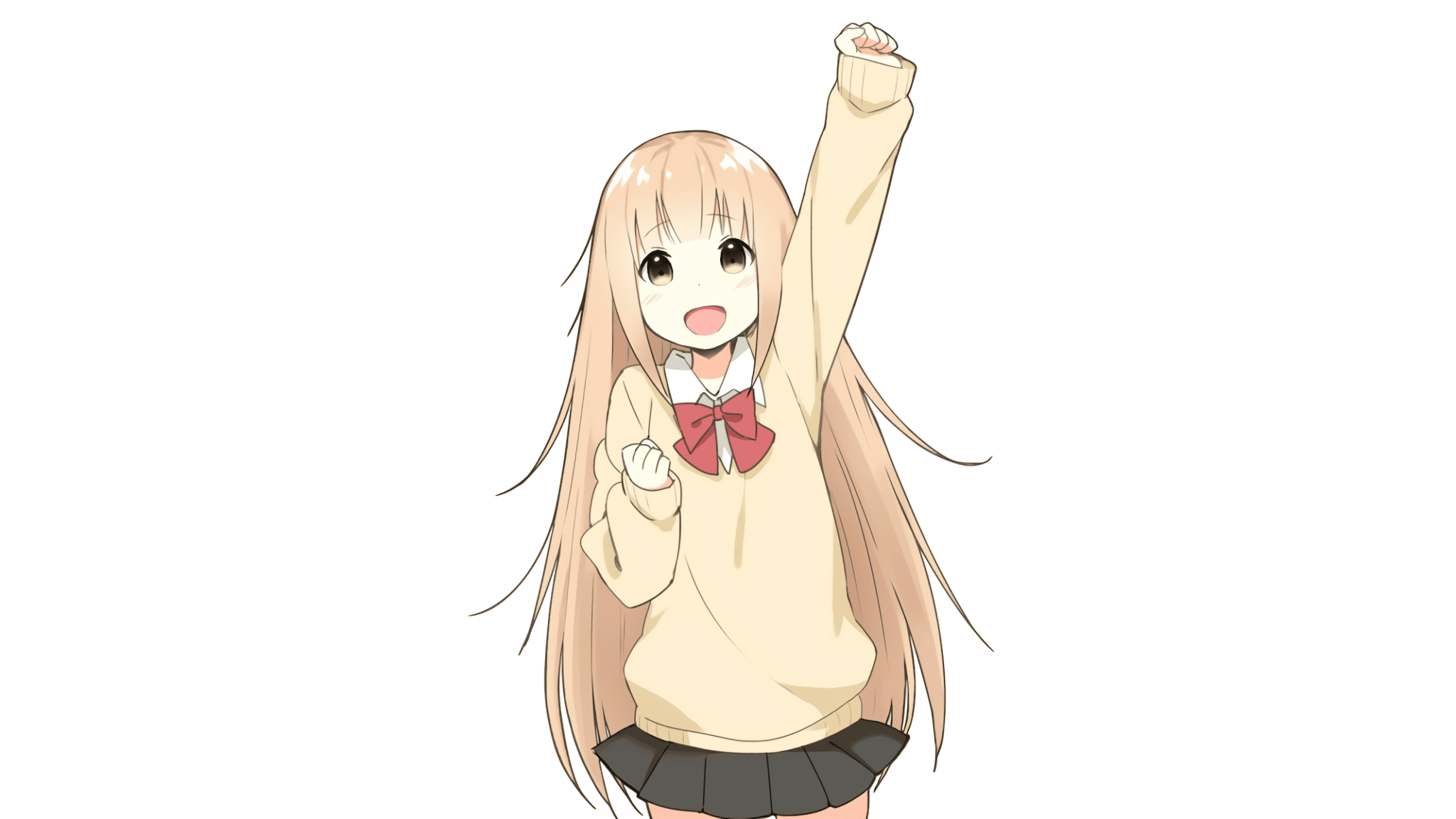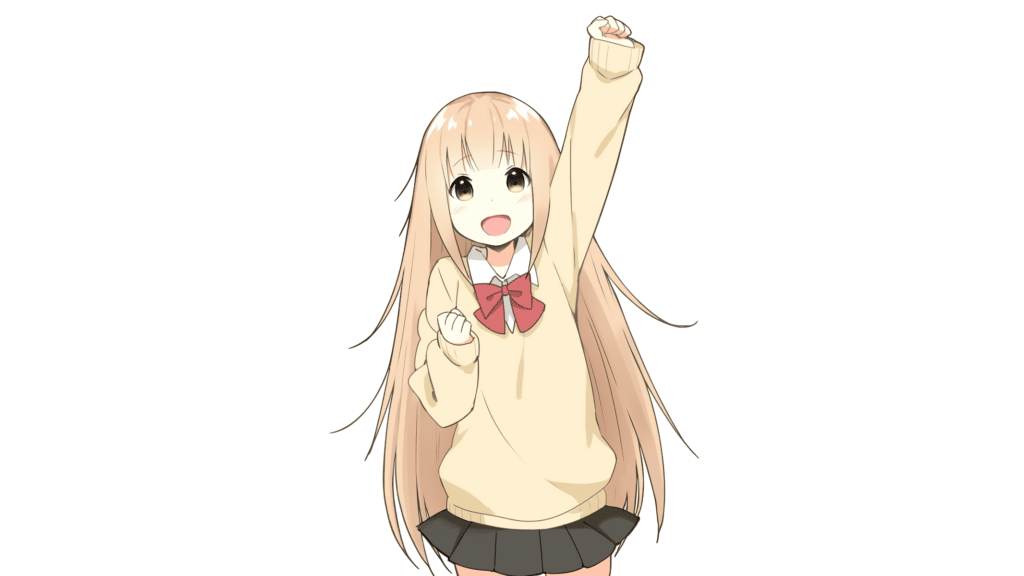 One thing that will stand out to you when visiting Japan is the array of Japanese anime culture and the variety of characters, especially in bustling cities like Osaka and Tokyo.
Anime is so ingrained in Japanese society that you will see many people wearing costumes and businesses using these characters as mascots or for advertising, so keep an eye out for this great tradition. People often associate Japanese culture with manga, too.
Notable mentions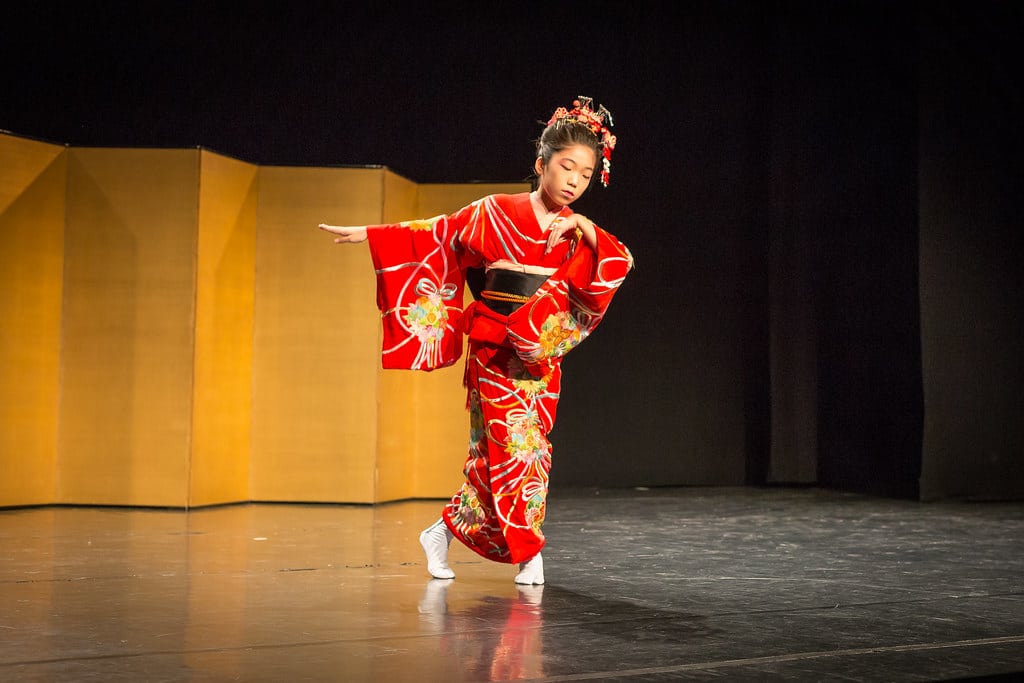 Japanese Nihon Buyo: The Japanese Buyo dance is the traditional dance of Japan and is typically performed wearing a kimono and using Japanese fans, umbrellas, and other small props.
Sitting seiza: This is the long-standing tradition of sitting in Japan, which is said to correct posture. It can be challenging to hold for a long time if you are not used to it, but it is a sign of respect to sit back on your heels in certain situations.
Onsen towels: Many people bring small towels to the Japanese hot springs to clean themselves before entering or to be modest when walking around. Still, since the towels cannot enter the water and there is nowhere to leave them, placing them on your head is a tradition.
RELATED READ: Our guide to the best onsens in Kyoto.
Indirect speech: In Japanese society, saying how you feel directly is not a thing. Instead, Japanese people tend to drop subtle hints, avoid confrontation and always avoid uncomfortable topics worth knowing when visiting.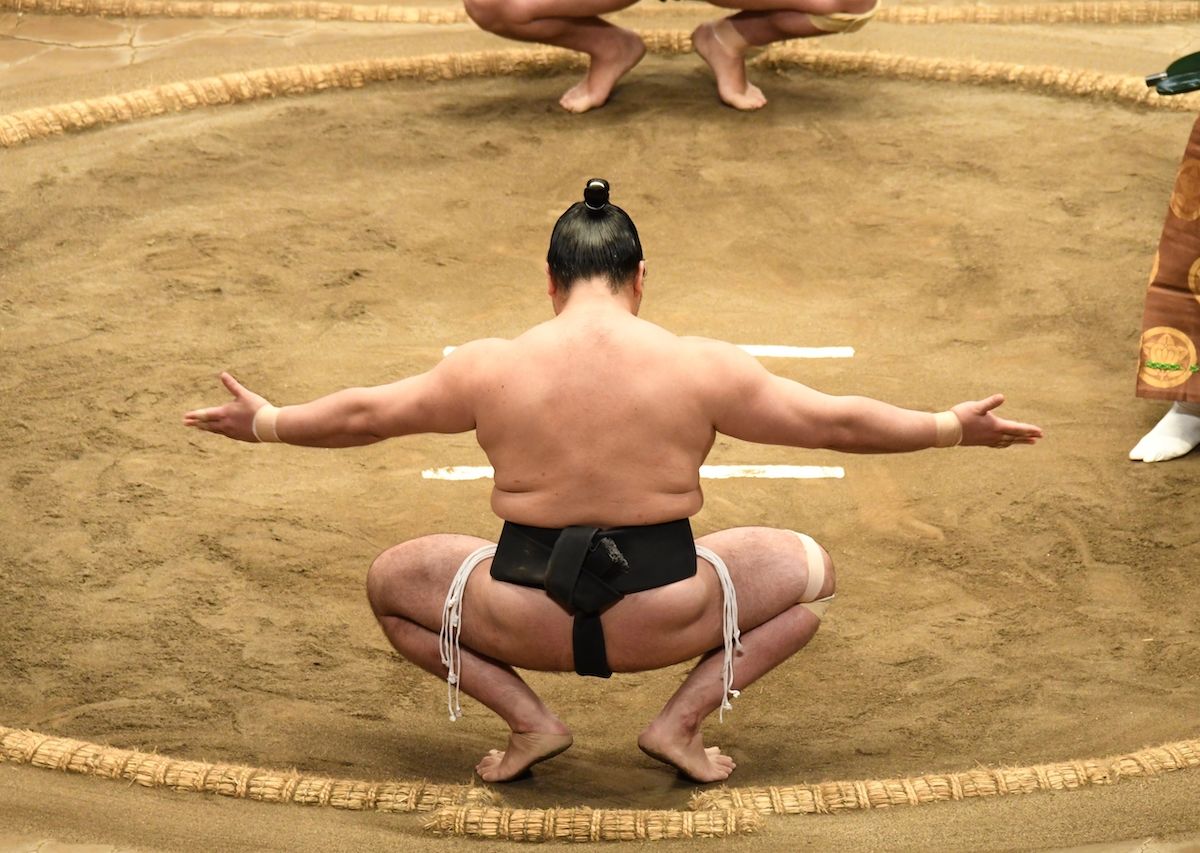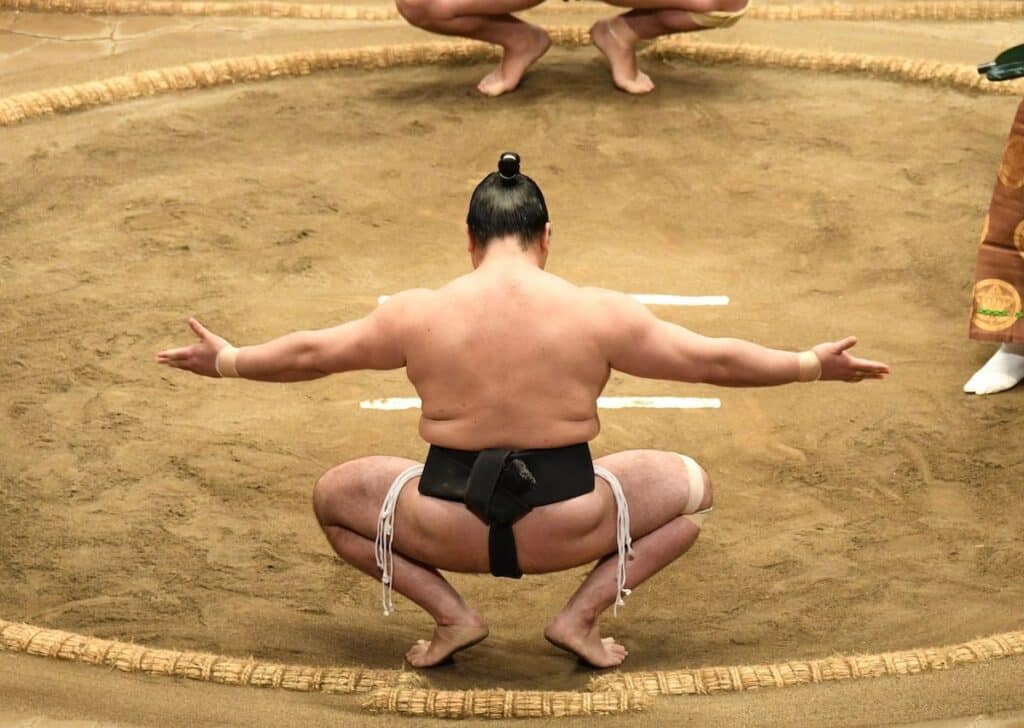 Sumo wrestling: This world-famous full-contact form of wrestling is Japan's national sport and is practiced at the professional level throughout the country.
Geishas: Geishas are an integral part of the perception of Japanese culture. These Japanese women dedicate their lives to Japanese culture.
Kabuki: between the 17th and 19th centuries, mainly the Edo Period, Kabuki theatre actors were probably the most famous people in the country.
Your questions answered about customs and traditions in Japan
If you still have some questions, don't worry! In this section, we answer some of our readers' most frequently asked questions about customs and traditions in Japan.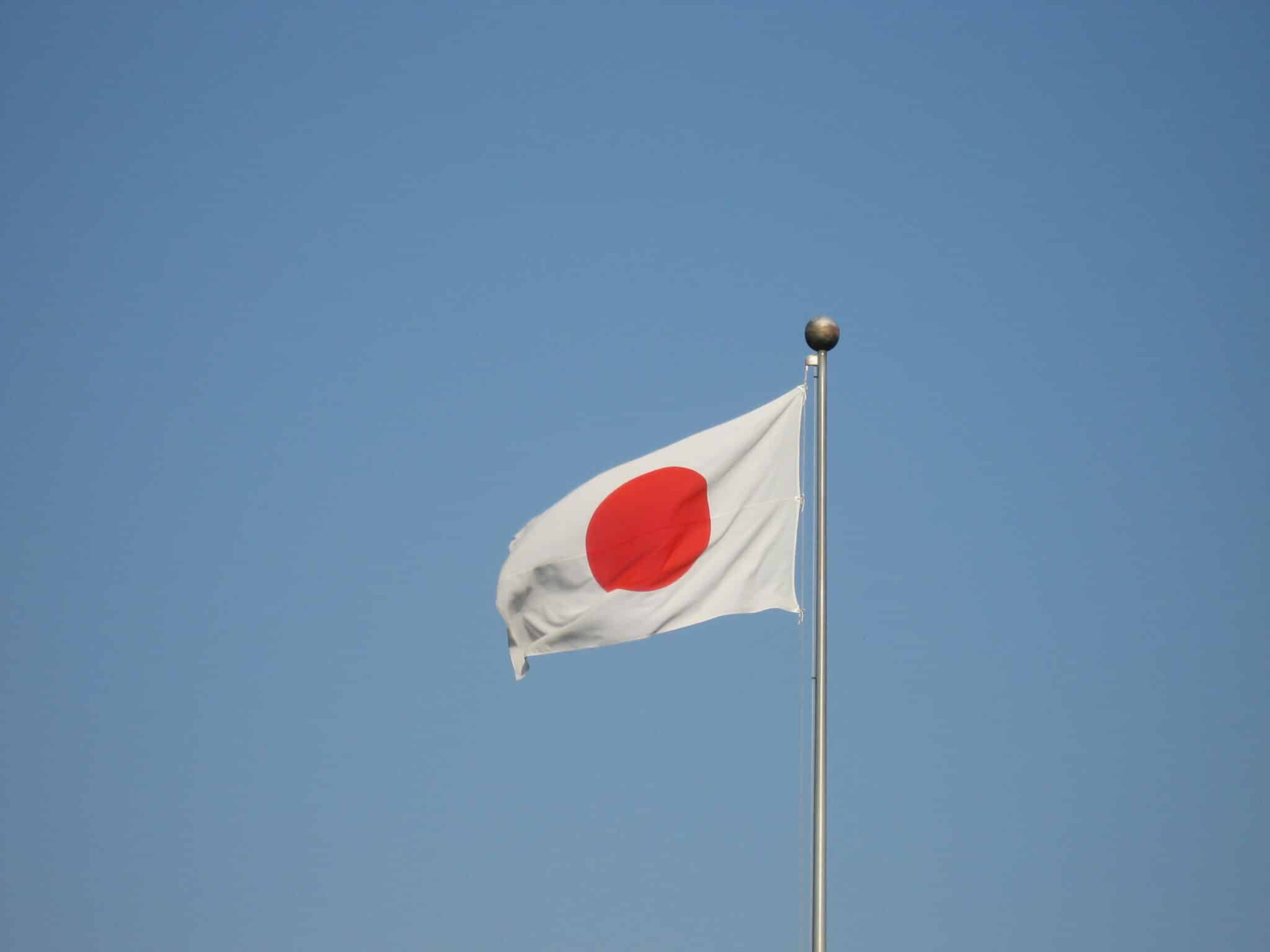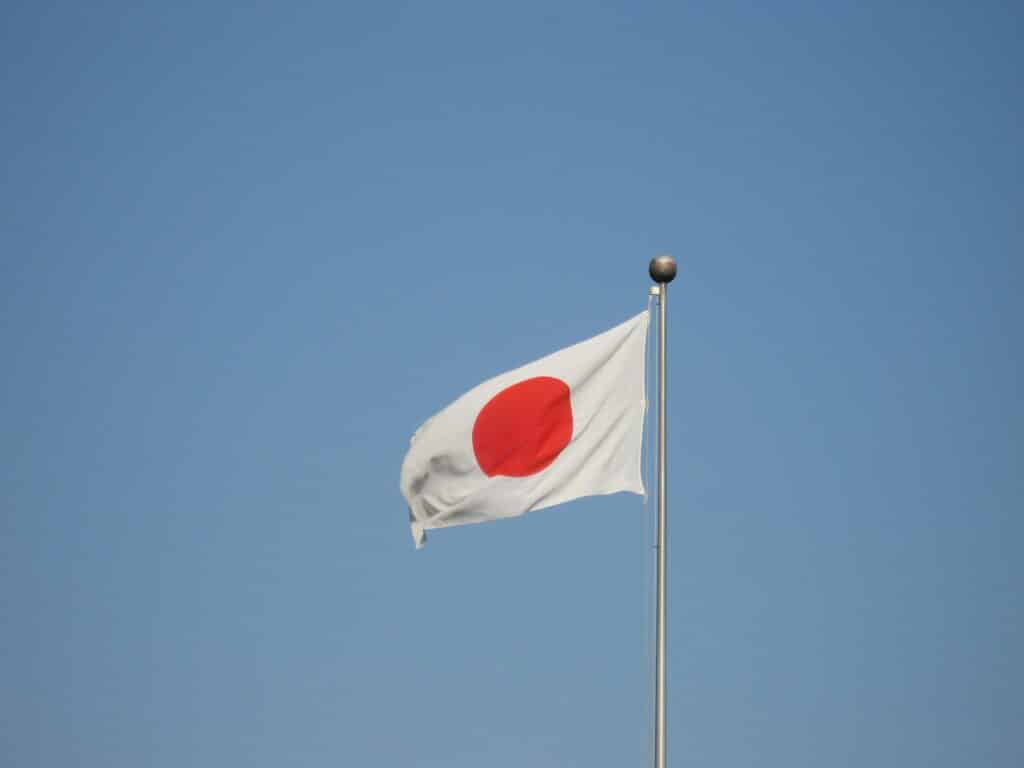 What is a famous tradition in Japan?
Sumo wrestling, attending onsens, and wearing the national kimono are some of the most prominent practices.
What is Japan's most famous thing?
Japan is famous for sushi, sumo wrestlers, geishas, Japanese temples, and anime are amongst Japan's most famous things.
What are the manners of Japanese people?
Japanese people are incredibly polite and respect others, especially the older generation. There are specific ways to behave and speak within the Japanese culture to ensure politeness.
So, there it is, some of the most common customs and traditions in Japan, which are suitable to keep in mind when visiting. Which ones did you already know about?
MORE ON CUSTOMS: 10 things to look out for in Thailand.