Did you really visit Rome if you didn't eat pizza at least once a day?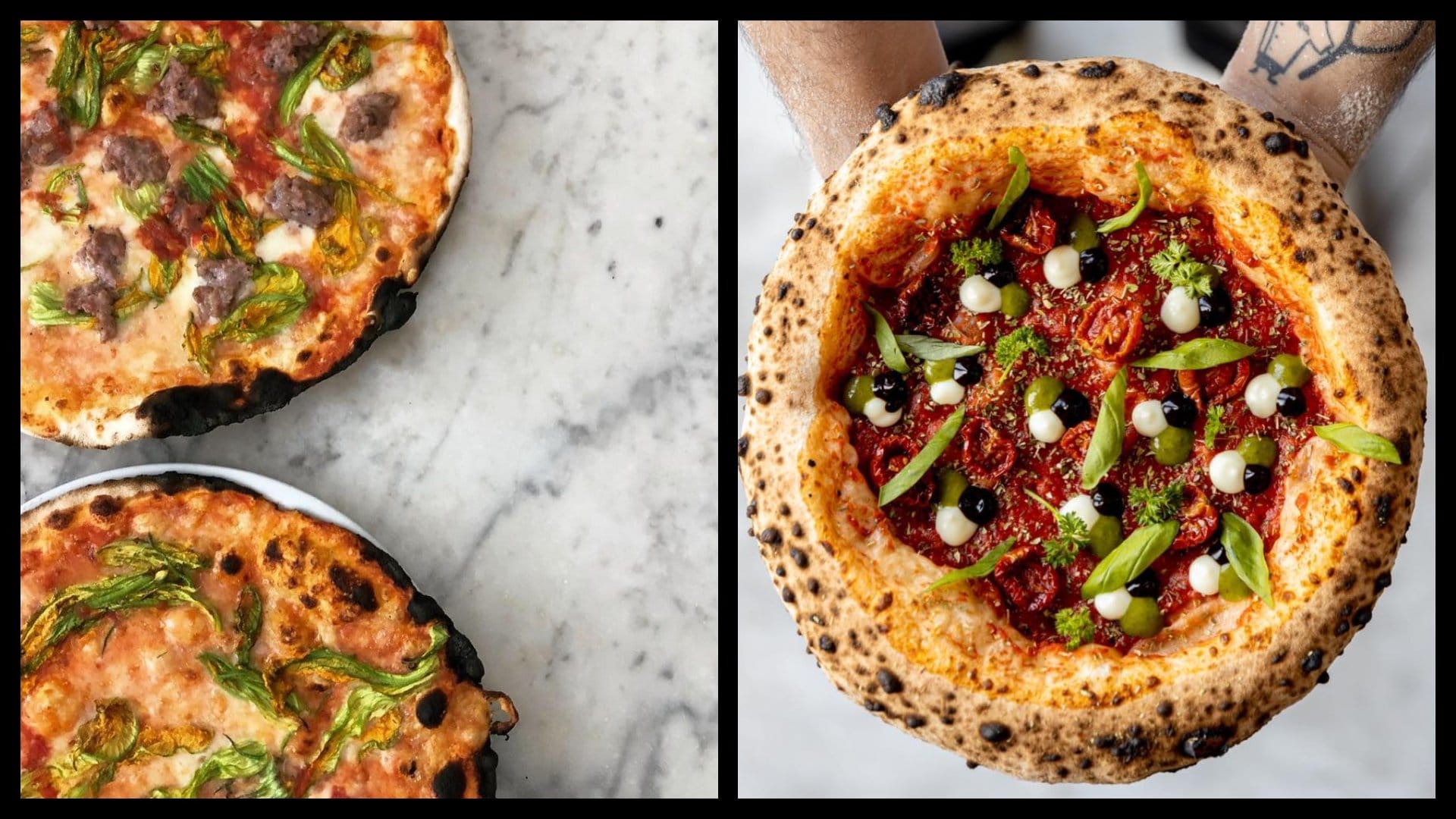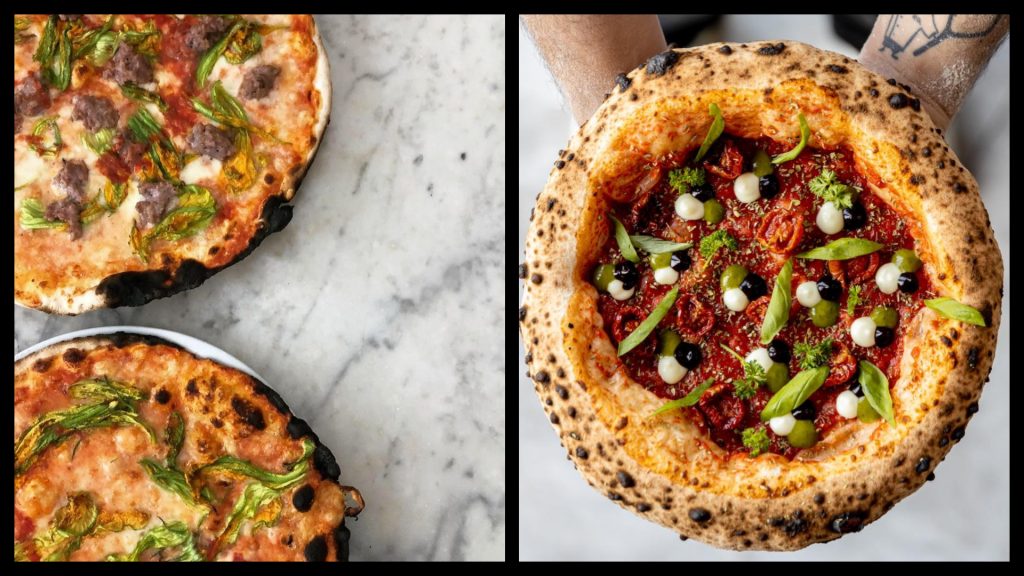 There are a few things that are synonymous with the Italian capital: ancient history, religion, and great food. As one of the most popular Italian dishes, we have compiled a list of places for the best pizza in Rome.
Whether you're a fan of a simple Pizza Margherita or fancy something different like a prosciutto e funghi, the Italian capital has it all.
So, whether you are spending a week in Rome or a day, here are some amazing spots for pizza in Rome.
The World Bucket List's top tips for dining out in Rome:
Try to eat where the locals eat. Sure, you might have to contend with a language barrier, but the meal will likely be incredible and you'll more likely find yourself supporting local, independent businesses rather than national or multinational chains.
On a similar note, avoid eating close to major attractions like the Colosseum – one of the most famous landmarks in Europe. The meal will be expensive and probably of lesser quality.
We always advise reserving a table in advance when trying to dine in popular restaurants.
While we love the pizza places listed below, don't be afraid to try new dishes that you wouldn't normally get at home.
Locals tend to leave small tips in order to round up the bill.
10. Piccolo Buco – close to the Trevi Fountain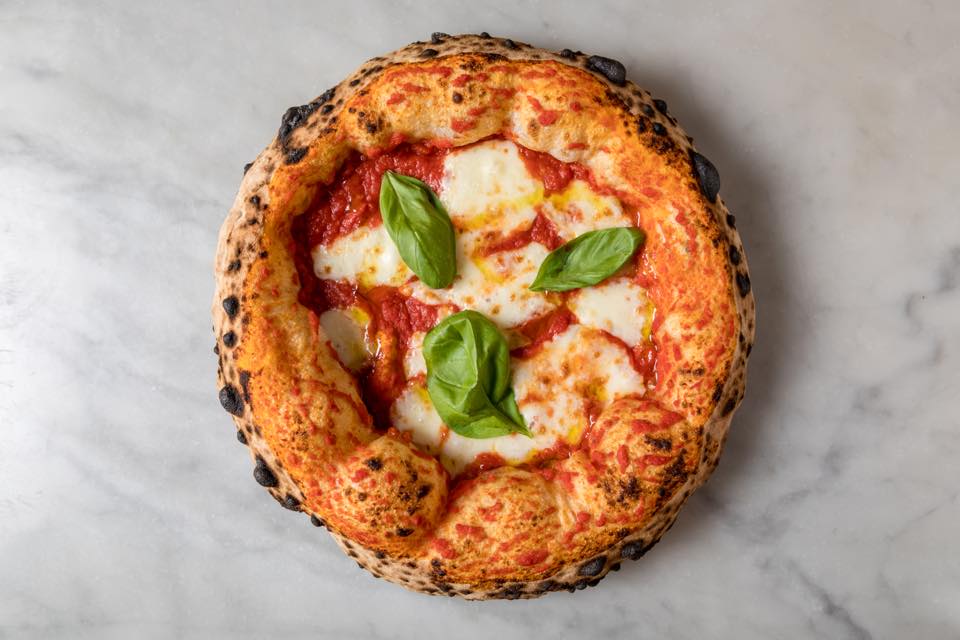 Piccolo Buco is the place to head when you get a bit peckish while sightseeing. Located close to the Trevi Fountain, this spot offers some of the best pizza in Rome.
Stretched by hand and leavened for 48 hours, this tiny pizza shop offers unusual favourites such as a yellow Margherita or cheese and pear.
Address: Via del Lavatore, 91, 00187 Roma RM, Italy
9. Trapizzino – for something different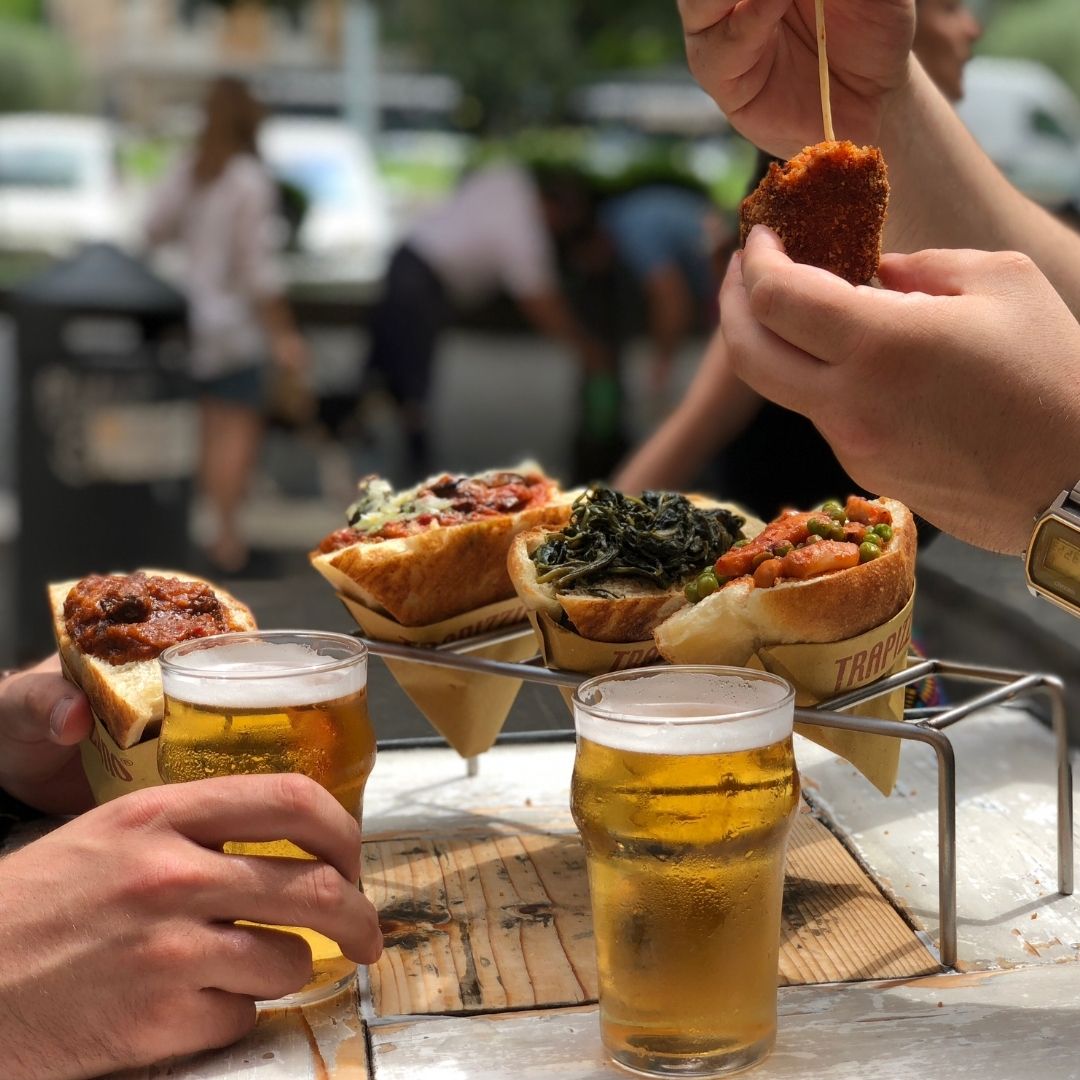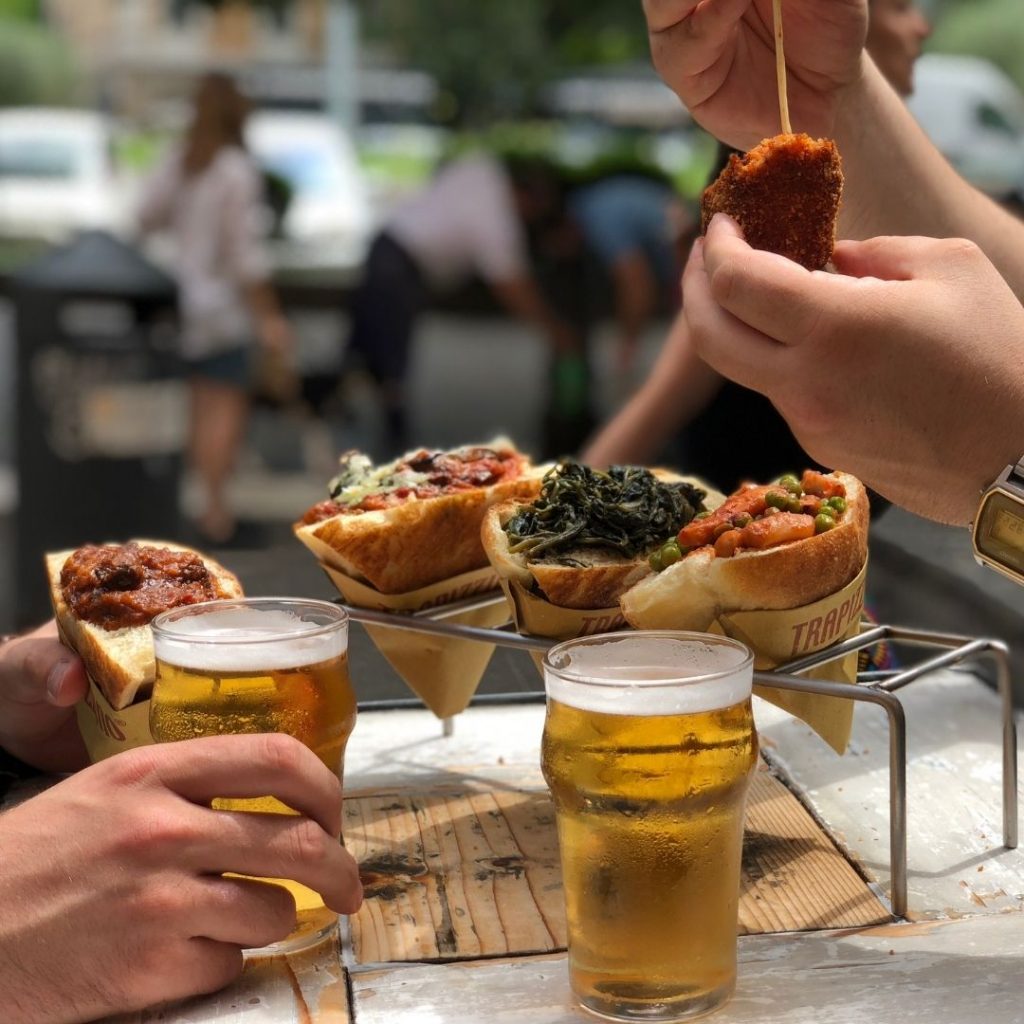 For a street food twist on the traditional Italian delicacy, we recommend checking out Trapizzino.
With various locations across the city, Trapizzino is the perfect place to head when you can't decide whether you'd prefer a pizza or a sandwich or you just want to eat on the go. Rome offers many amazing street food tours, with the best Italian pizza you can imagine.
Address: Piazza Trilussa, 46, 00153 Roma RM, Italy
8. Seu Pizza Illuminati – for gourmet pizza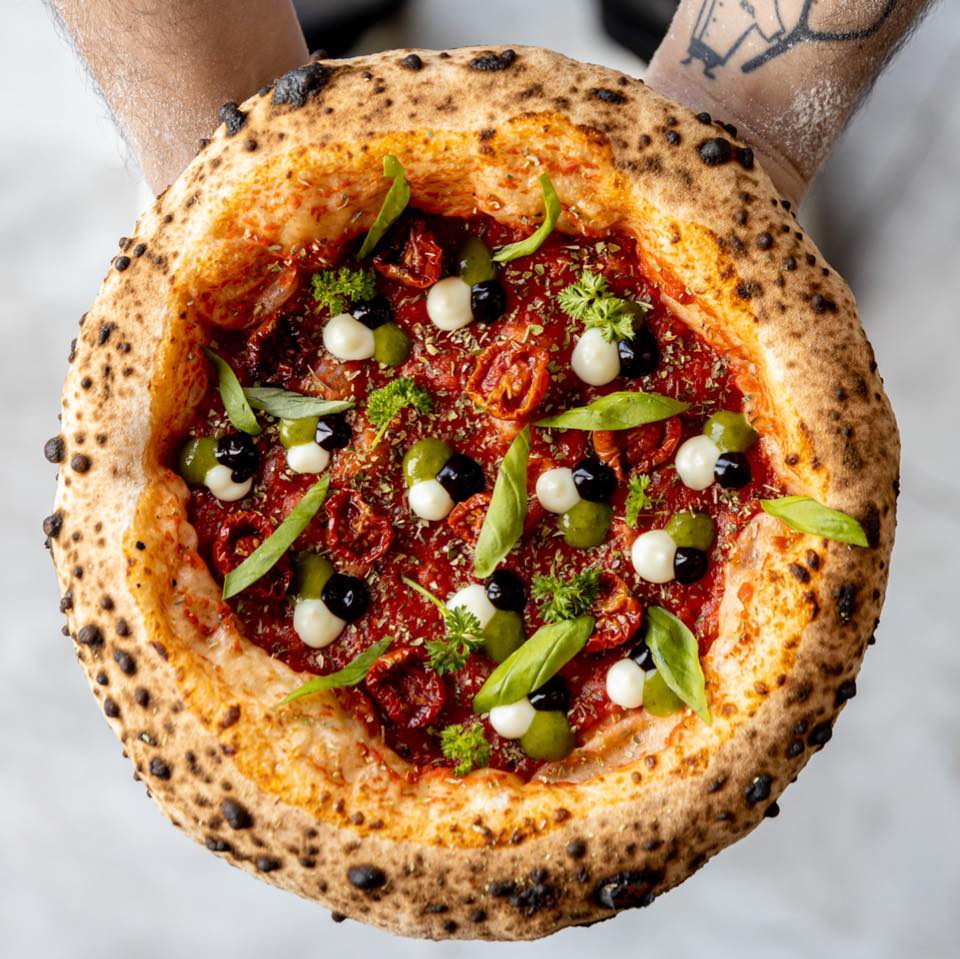 Located near Trastevere, Seu Pizza Illuminati is a must-visit if you're in the mood for a gourmet pizza. For the full experience, we recommend sitting at the kitchen counter to watch the pizza-making process in action.
A hybrid of the chewy Neapolitan-style dough with the crunchy Roman-style base, the pizzas here are a delight to eat. Alternatively, check out the best places for breakfast in Rome.
Address: Via Angelo Bargoni, 10 – 18, 00153 Roma RM, Italy
7. La Gatta Mangiona – for adventurous flavours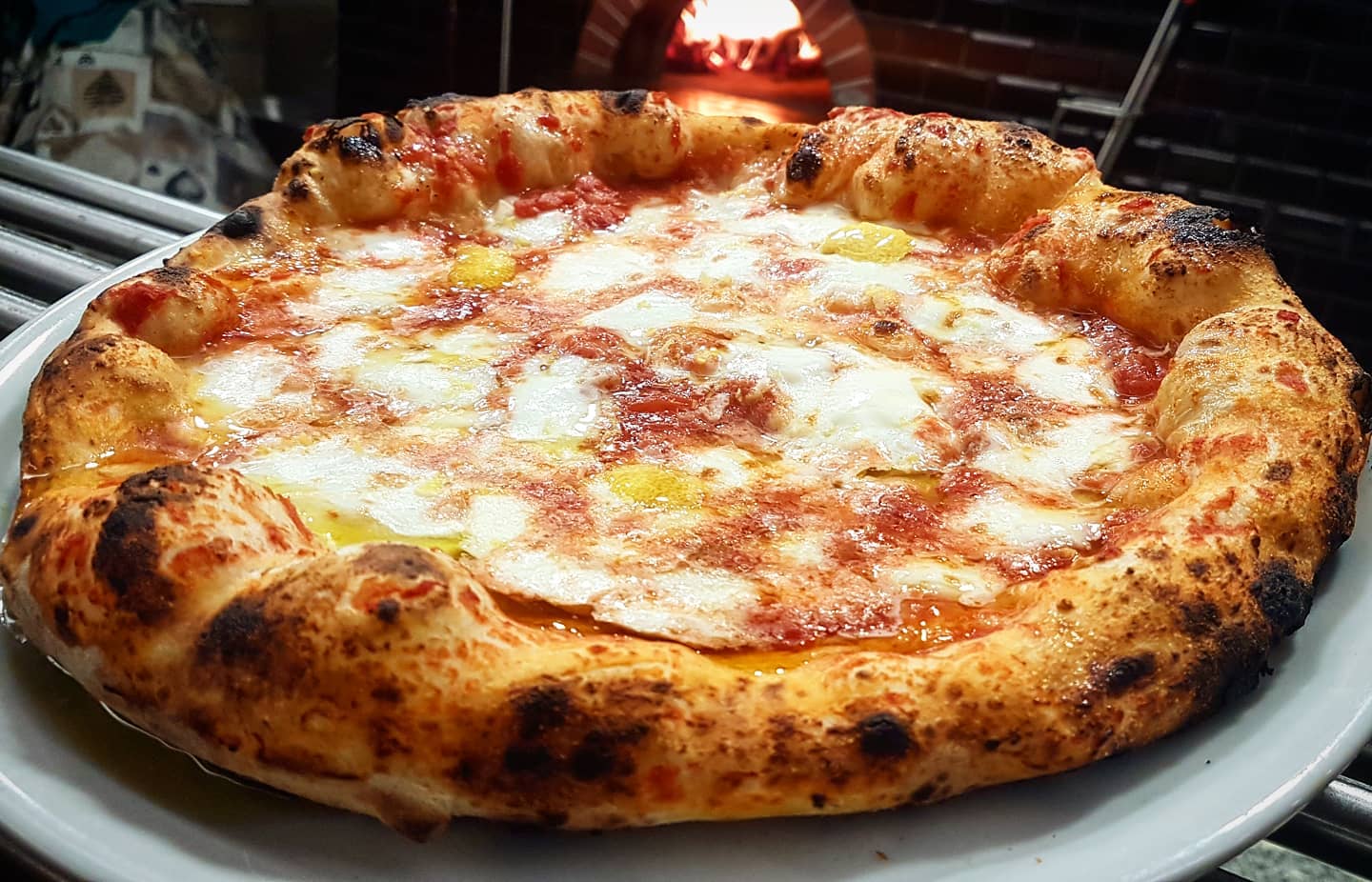 Only open for dinner, you'll find an array of classic favourites like Margherita, marinara, and capricciosa at La Gatta Mangiona.
For the more adventurous foodie, they also offer unique toppings, such as the summer focaccia and the 'Thai-style' pizza, which features oriental spices, Gallurese with chilli salami, and Sardinian pecorino cheese.
Address: Via Federico Ozanam, 30-32, 00152 Roma RM, Italy
6. Bonci's Pizzarium – for pizza al taglio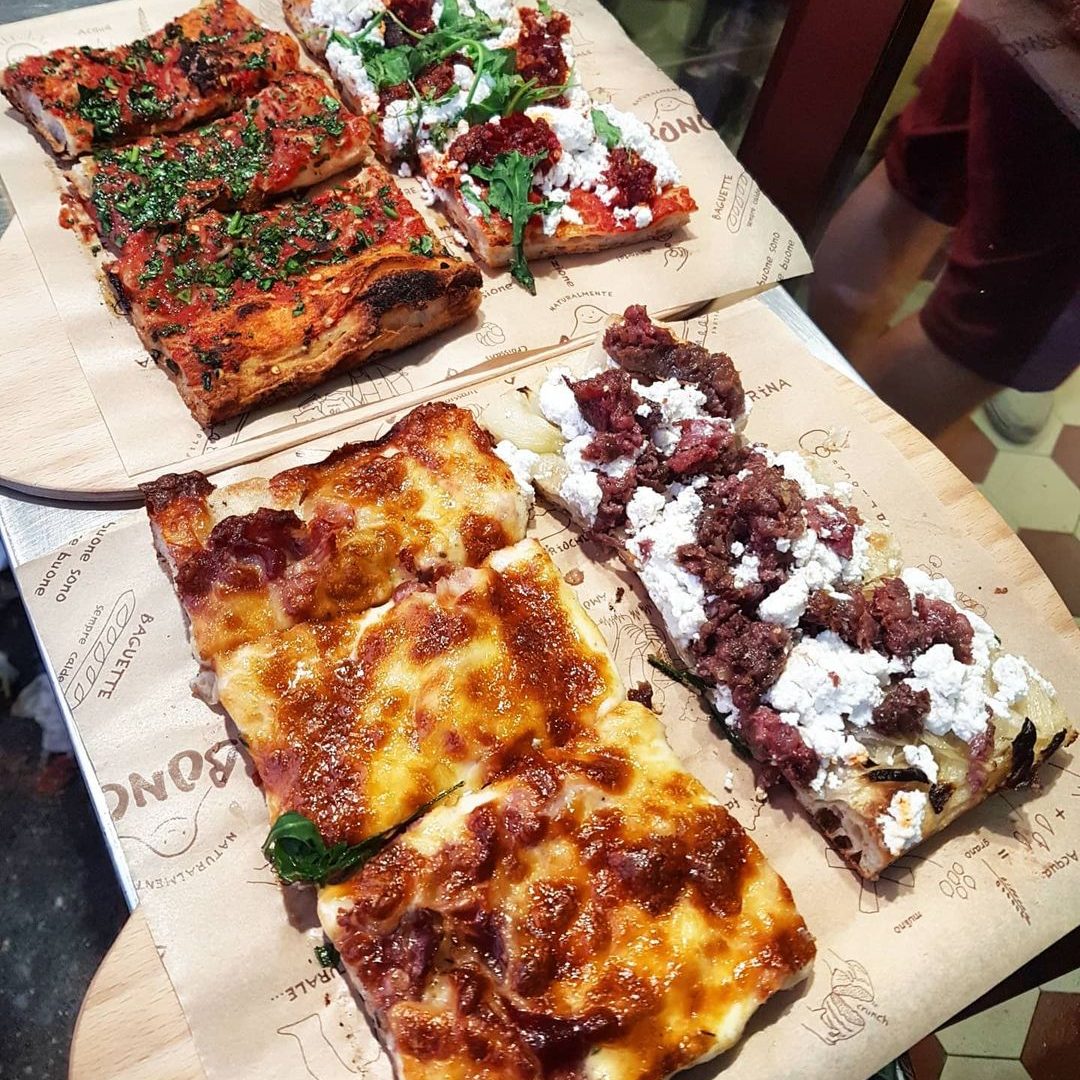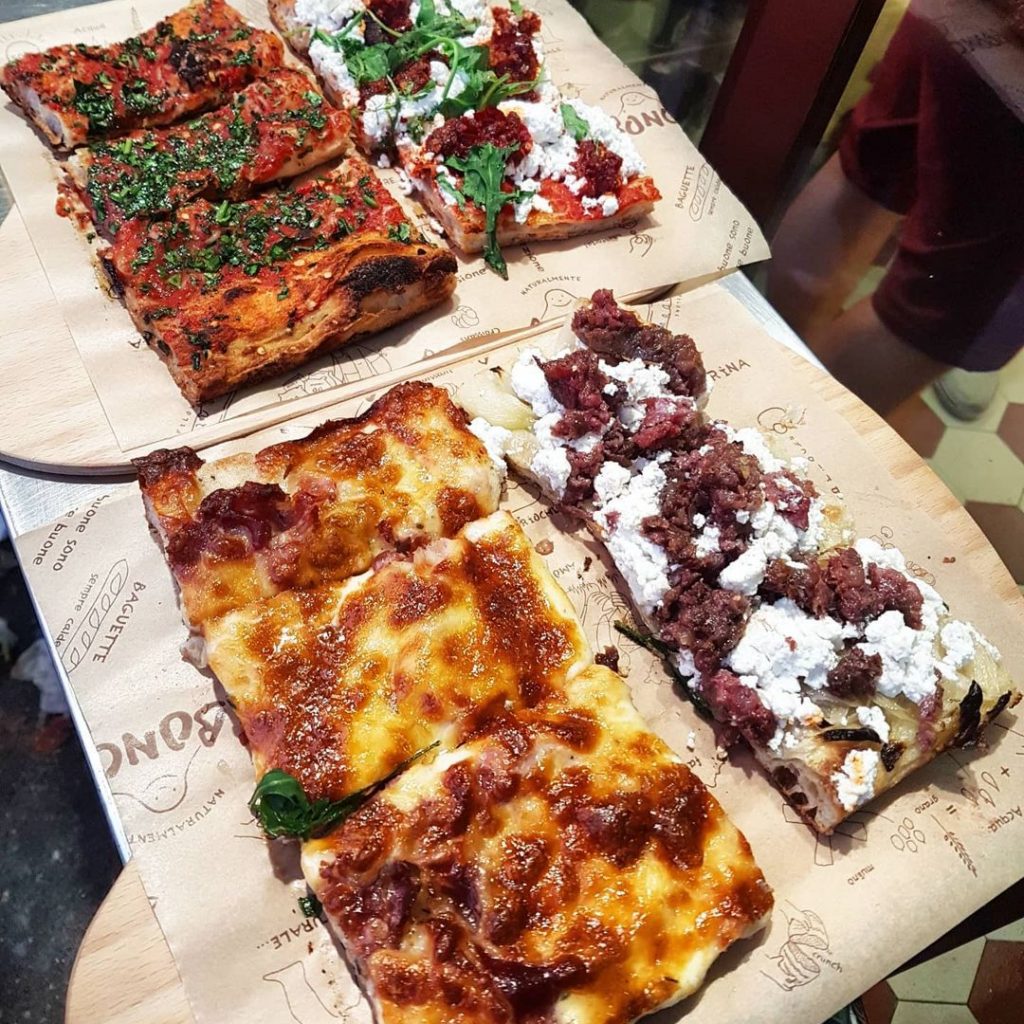 For 'pizza al taglio', or pizza by the slice, you need to head to Bonci's Pizzarium in the Prati neighbourhood. Your tastebuds are sure to be in heaven with a slice from here.
An undisputed favourite for 'pizza al taglio' among locals and tourists alike, Bonci's now have locations in the U.S.A. as well.
Address: Via della Meloria, 43, 00136 Roma RM, Italy
5. 180g Pizzeria Romana – fresh and locally sourced ingredients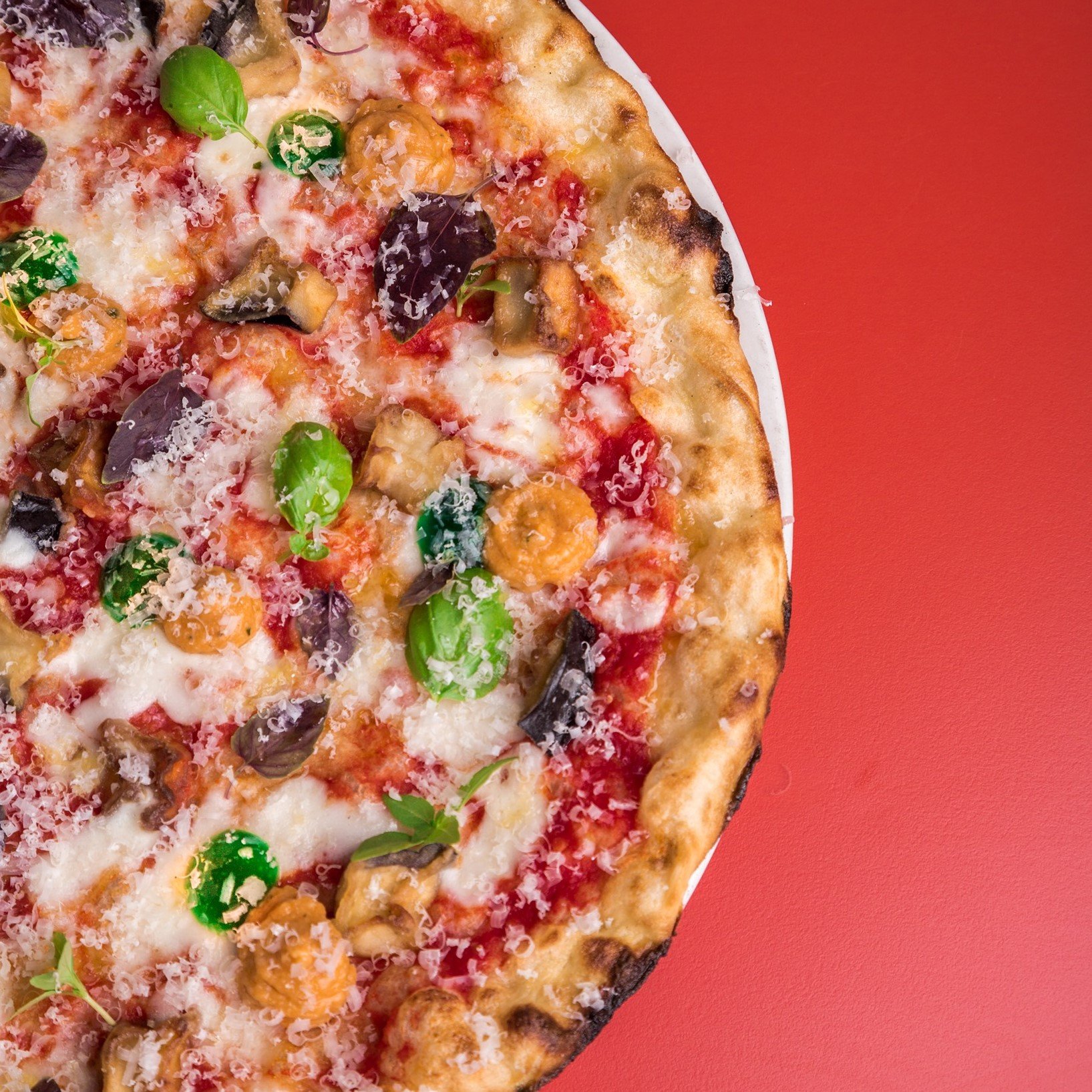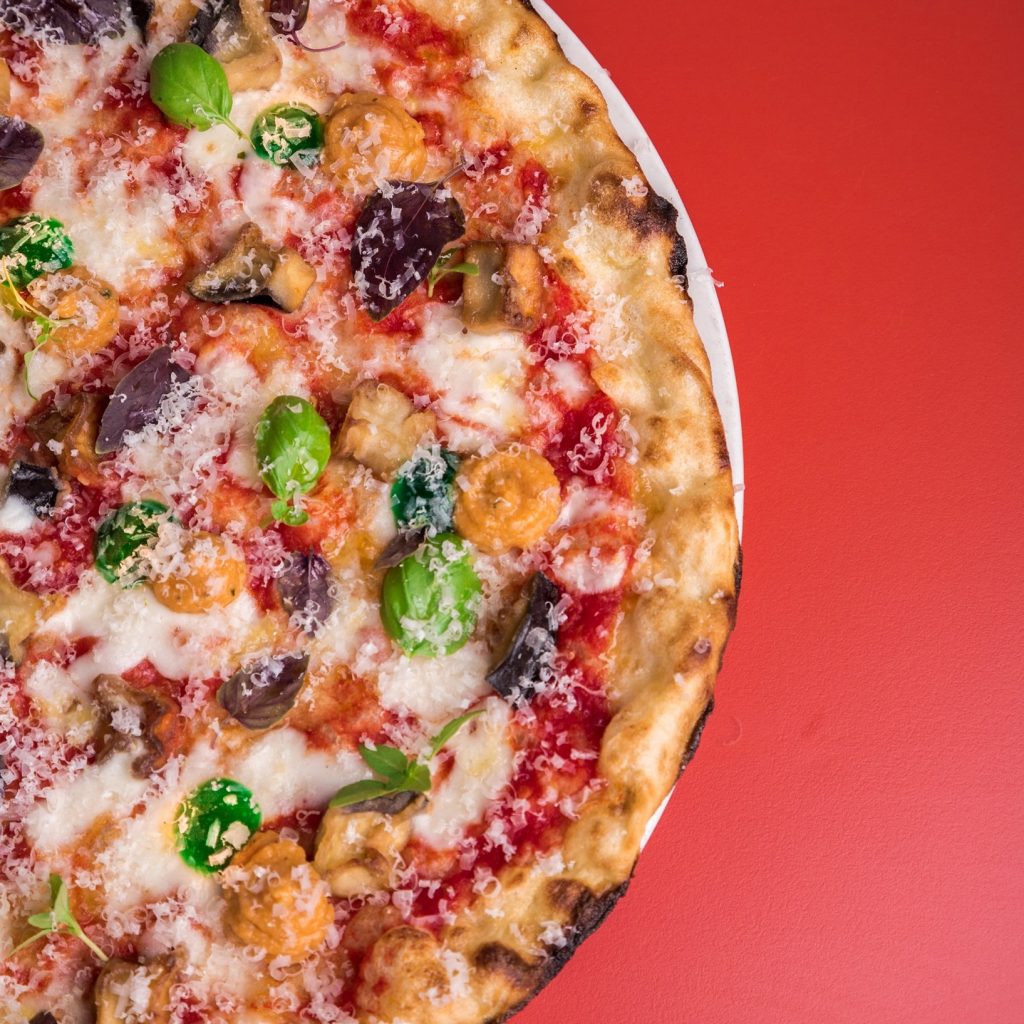 Located in the vibrant Centocelle neighbourhood, 180g Pizzeria Romano is definitely one of the most amazing spots for the best pizza in Rome.
With no set menu, you'll want to keep coming back to try all the new and delicious offerings that come out of the pizza oven every day.
Address: Via Tor de' Schiavi, 53, 00172 Roma RM, Italy
4. Emma – a new addition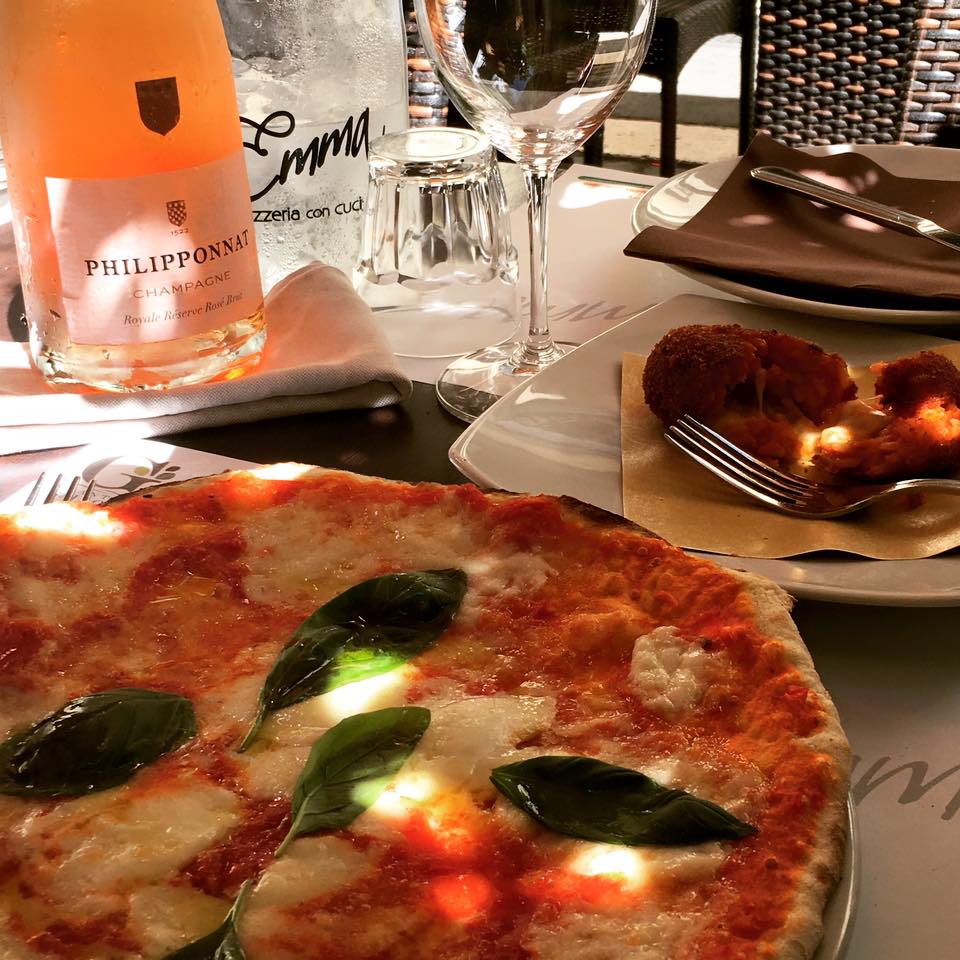 Emma pizzeria is an elegant spot opened in 2014 by Francesco Roscino, owner of the popular Antico Forno Roscioli.
Specialising in thin-based Roman-style pizzas, Emma has made its mark on Rome's pizza scene in recent years.
Address: Via del Monte della Farina, 28, 00186 Roma RM, Italy
3. Pizzeria Da Baffetto – a personal touch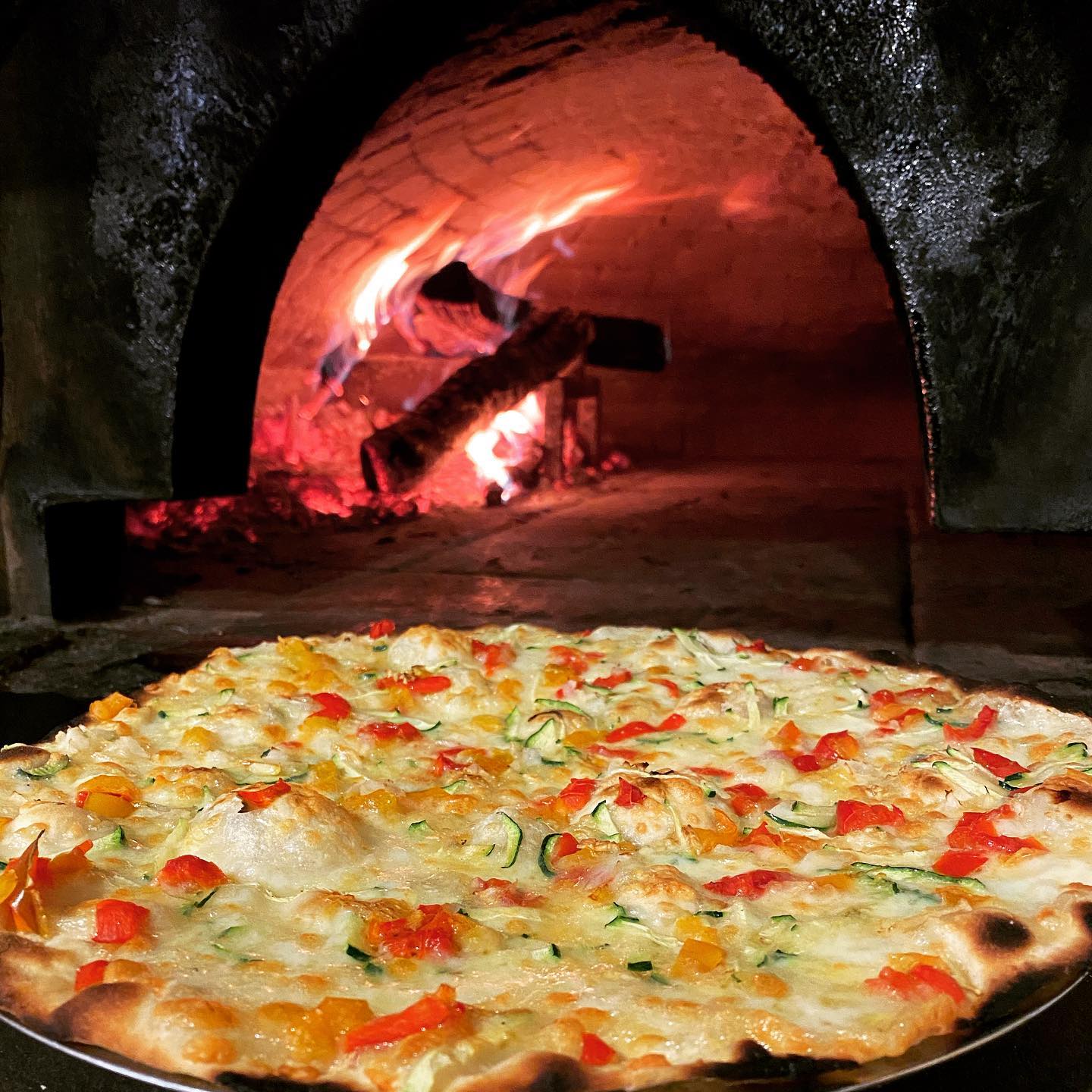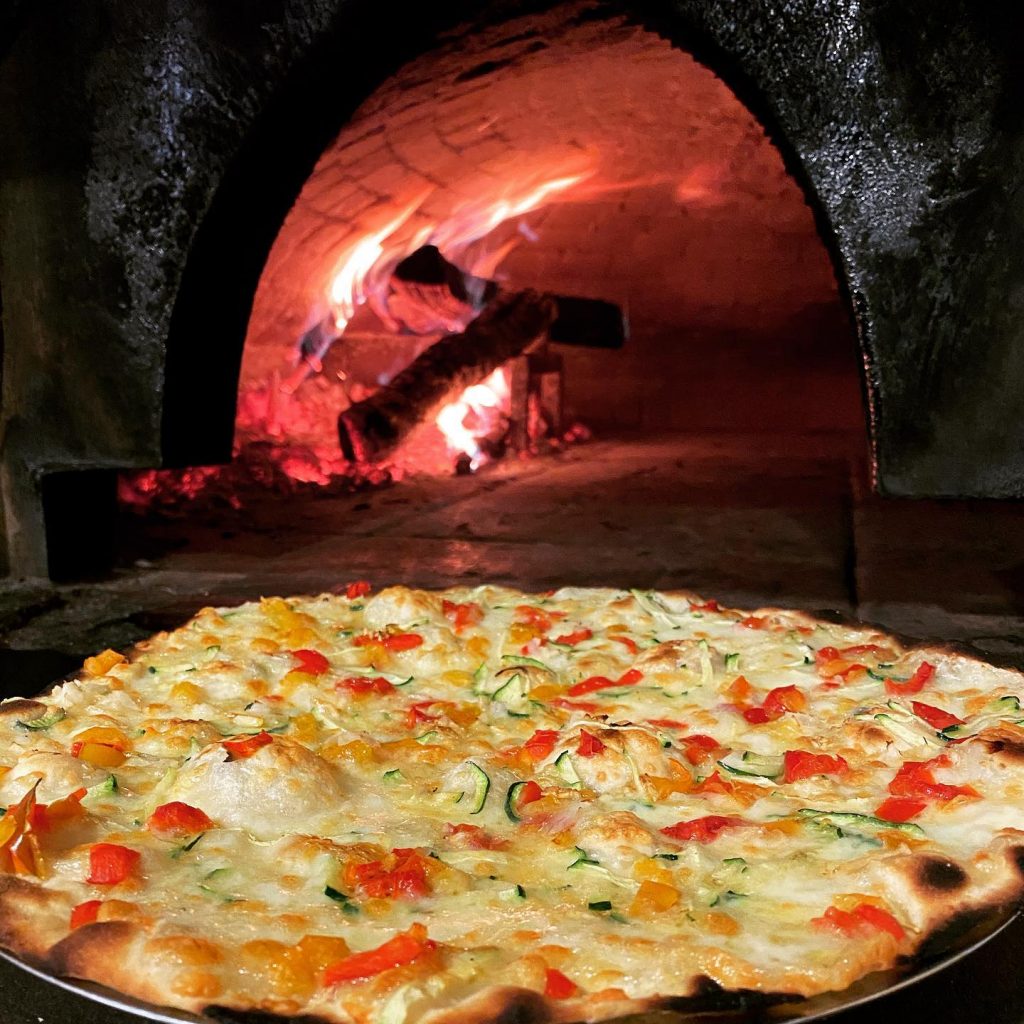 Located just off Piazza Navona, Pizzeria Da Baffetto is a small, family-run restaurant whose walls are decorated with family pictures.
Having operated in the heart of the city for over 50 years, it specialises in thin and crispy Roman-style pizzas and offers a variety of toppings, including four cheese and pepperoni.
Address: Via del Governo Vecchio, 114, 00186 Roma RM, Italy
2. La Pratolina – delicious and traditional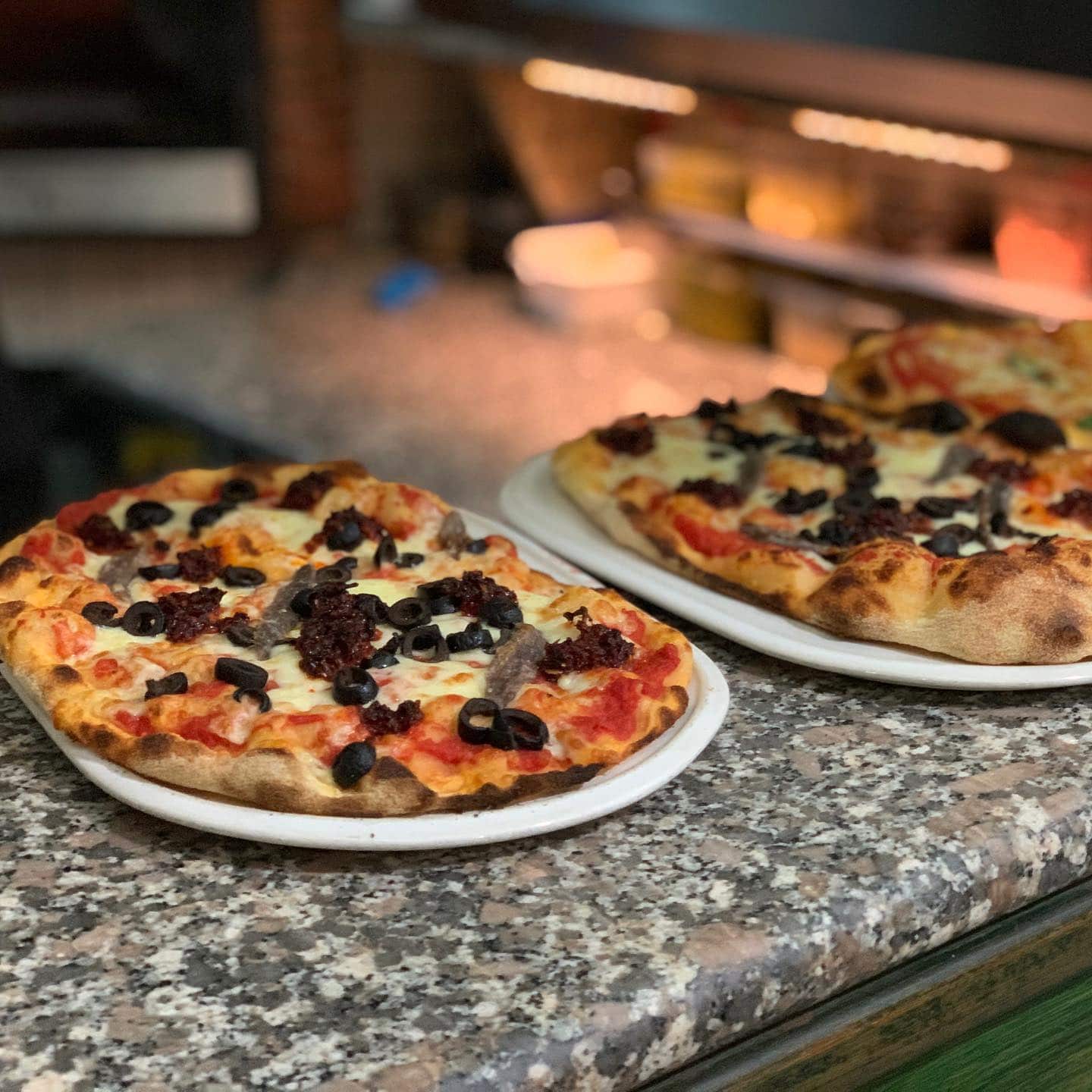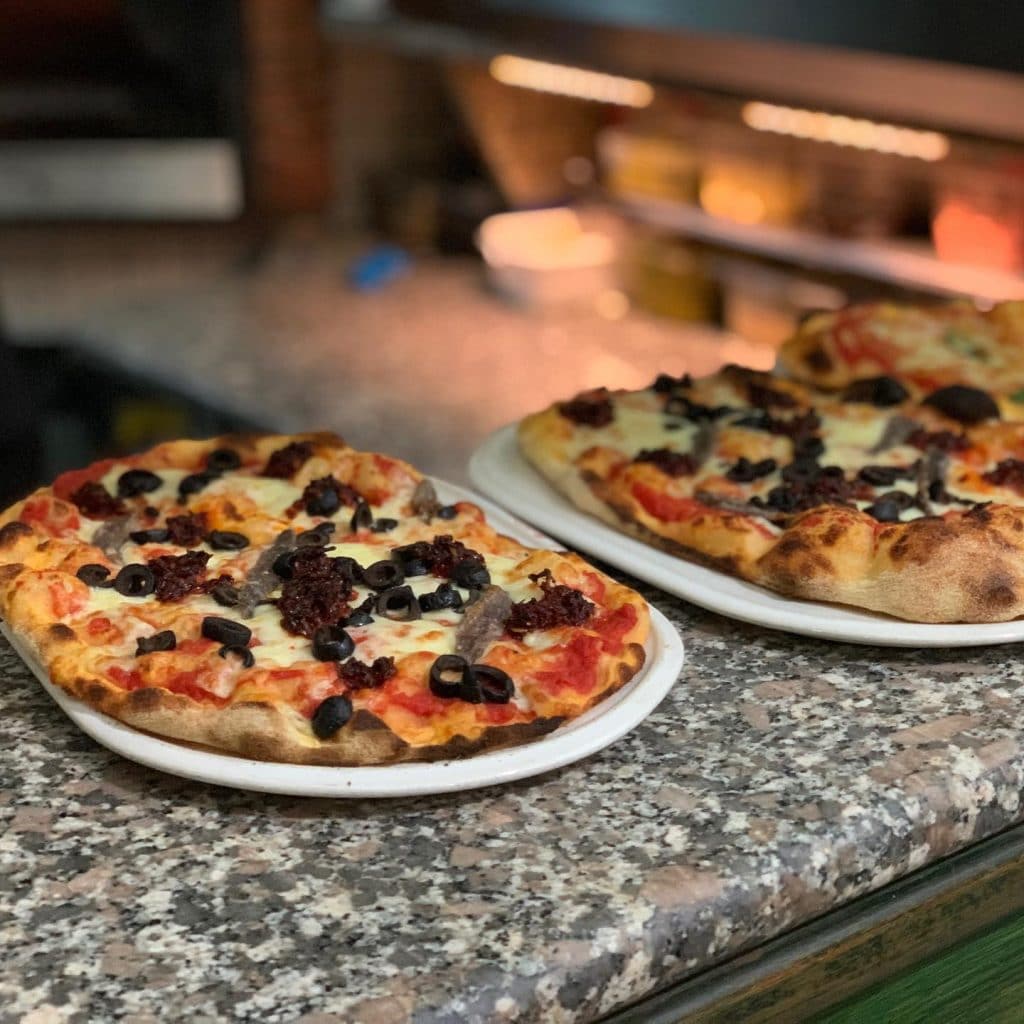 For a traditional taste of Rome, you need to head to La Pratolina. Operating in the heart of the city since 2001, this no-frills spot has proved popular over the last two decades.
Making the most of local produce, offerings here include speck from Alto Adige and mozzarella from Campania.
Address: Via degli Scipioni, 248, 00192 Roma RM, Italy
1. Ai Marmi – for a famous slice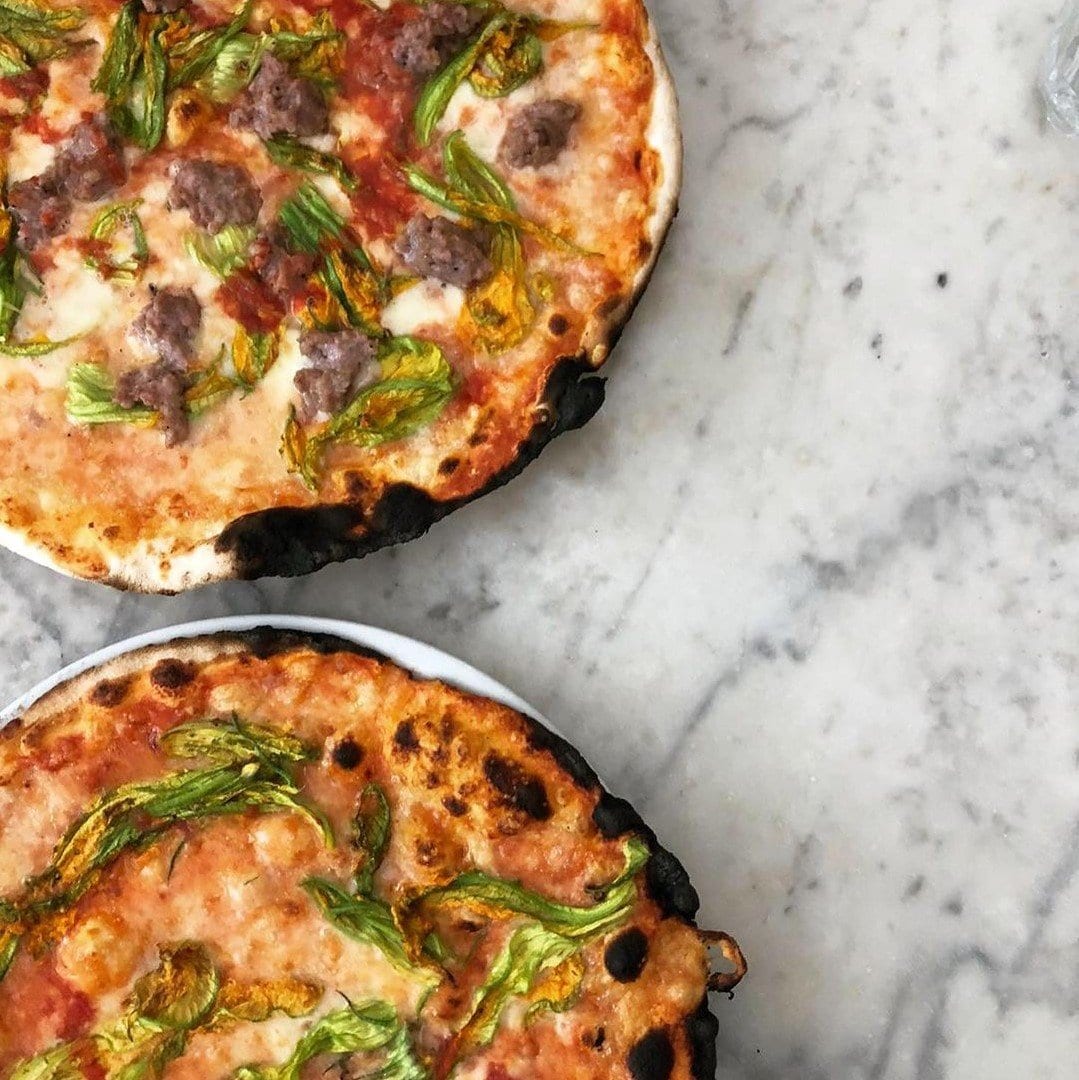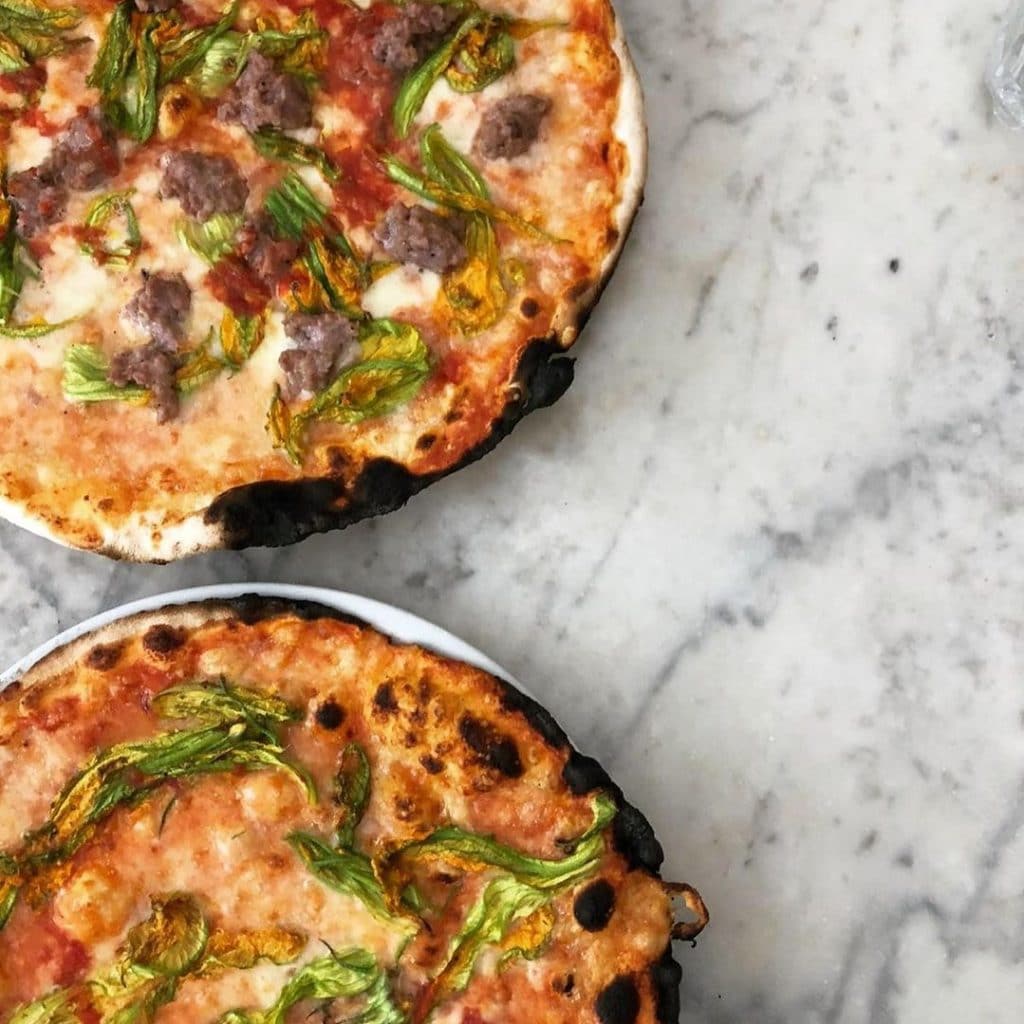 One of the most famous pizzerias in the city, Ai Marmi, is known for its long marble tables, but it also serves some of the best pizza in Rome. It is one to add to your Italy bucket list for sure.
With the Roman-style thin base, the pizzas here are bursting with flavour and often receive rave reviews from locals and tourists alike.
Address: Viale di Trastevere, 53-59, 00153 Roma RM, Italy
Your questions answered about the best pizza in Rome
In this section, we answer some of our readers' most frequently asked questions about the best pizza in Rome.
What food is Rome famous for?
One of the foods Rome is famous for is the classic cacio e pepe pasta.
Does Rome have good pizza?
Rome has excellent pizza, and those that we have listed will not disappoint!
Is there tipping in Italy?
Locals will often leave a small tip to round up the bill.
MORE WBL ARTICLES ABOUT ROME
Top 5 best Christmas markets in Rome
Top 10 places for the best breakfast in Rome
Top 10 best modern ART MUSEUMS in Rome
Top 10 best COCKTAIL BARS in Rome
Top 10 best vegan restaurants in Rome