Whether you want to scramble along rock faces and embrace the great outdoors just to see a majestic cascade or prefer a more laid-back and accessible experience, these are the five best Maui waterfalls to see.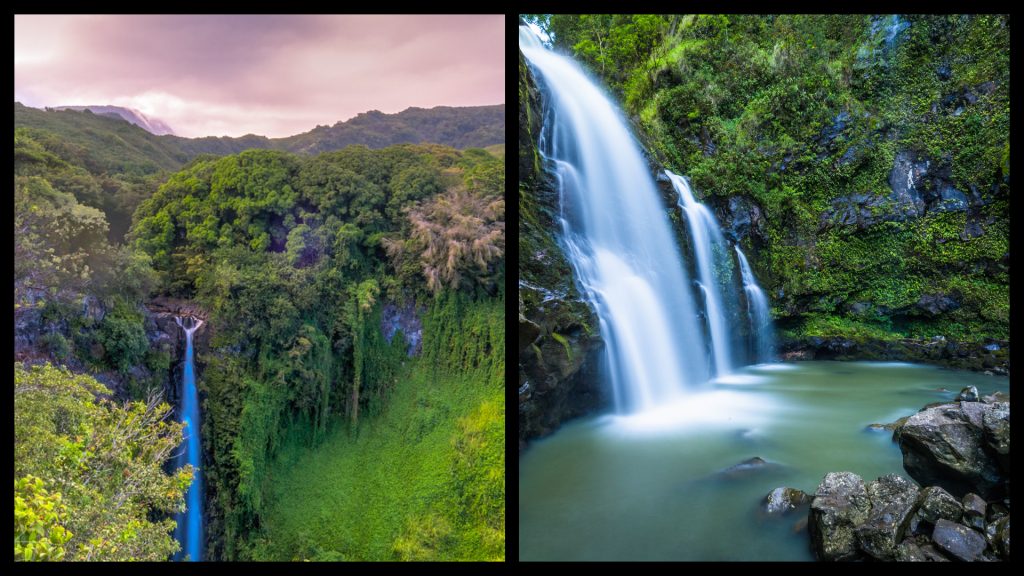 When travelling around the paradise islands of Hawaii, a must on any bucket list has to be the most beautiful and best Maui waterfalls.
Stunning sights of natural wonder, there's nothing quite like the feeling of the wild, rugged beauty a waterfall beholds.
Ranging from impressively tall cascades to ensembles of smaller falls, there are enough waterfalls on the island of Maui to suit all sorts of travellers. Here, we round up the top five best Maui waterfalls for you to explore.
5. Makapipi Falls – an easily accessible waterfall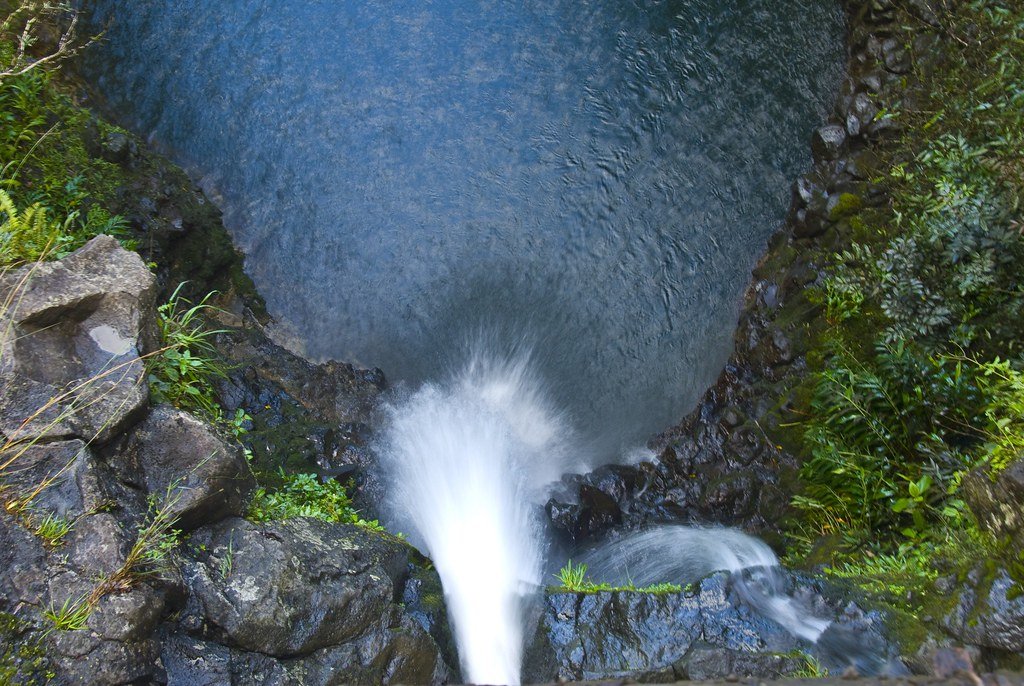 If you're chasing waterfalls in Maui, there's no better place to head to than the Road to Hana. Since it has a lot of stops along the way, it's helpful to consider some tips from travel bloggers for the Road to Hana. Here, you will find literally hundreds of waterfalls created by the island's endless streams.
Makapipi Falls is one of our top picks along this route and is perfect for those seeking a more laid-back waterfall experience.
Unlike many other cascade experiences on Maui, at Makapipi Falls, you can stand atop the waterfall and look down on it instead of looking at it from the ground.
The flow is at its best during the rainy season, but you can still visit Makapipi Falls year-round. This is a must add to your bucket list.
Address: Hana Hwy, Haiku, HI 96708, United States
4. Twin Falls – the obvious but epic entry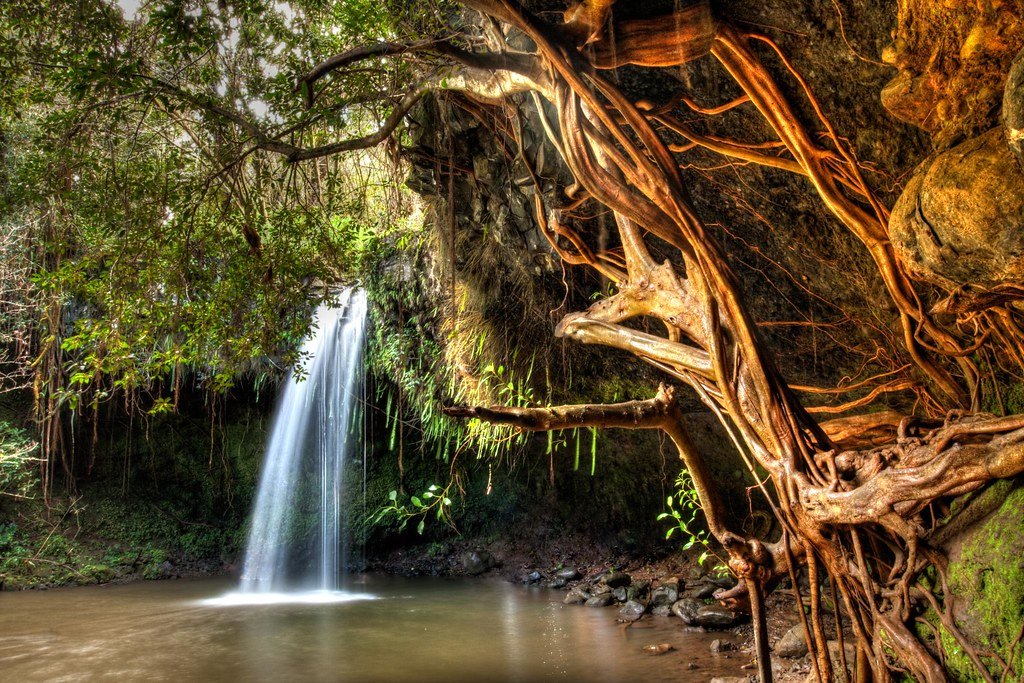 Twin Falls may seem like an obvious entry on our list of best Maui waterfalls. However, there's just so much to love about this waterfall group that we simply could not resist.
This cluster of cascades is the first most tourists will come across on Road to Hana (at mile marker two). Here, visitors will spot a fruit stand that marks the entrance to the trail.
With its widespread popularity and premiere location along the Road to Hana, it must be noted that this is one of the most densely populated waterfall groups in Maui.
While we don't recommend bypassing this site altogether – its swimming pools are unmissable – perhaps avoid this natural attraction during peak times!
Address: 6300 Hana Hwy, Haiku, HI 96708, United States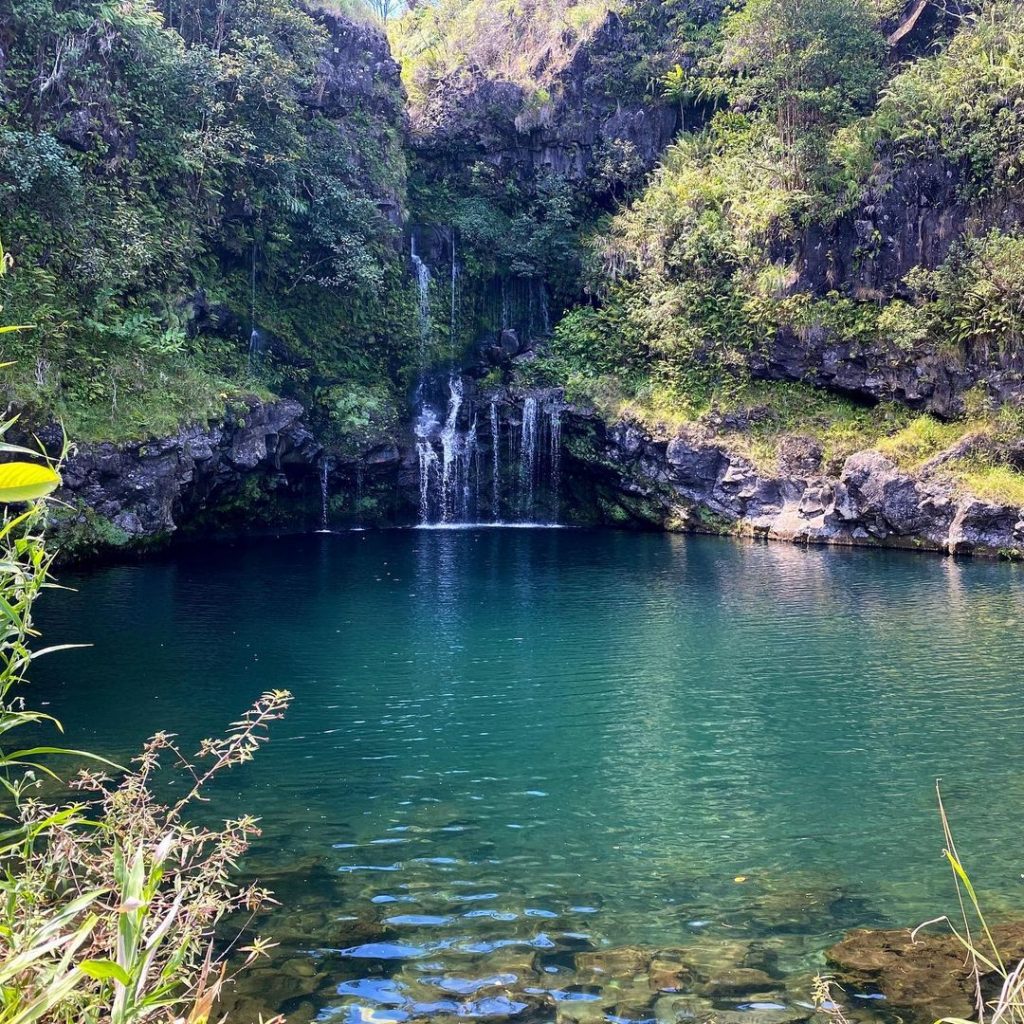 No list of the best Maui waterfalls would be complete without adding in a hidden gem or two, and in this instance, it has got to be Nemo Falls. Paradise comes at a price, however, and it must be said that this is protected land.
Getting to Nemo Falls is a bit of a mission, but one that bears a great bounty upon arrival. The towering multi-level cascade is complete with different swimming pools and is a sight for sore eyes.
To get here, you should seek out a local guide who knows the trail well and always follow East Maui Irrigation (EMI) guidelines for the most recent information on visiting this site.
Address: Hawaii 96790, USA
2. Upper Waikani Falls – aka the Three Bears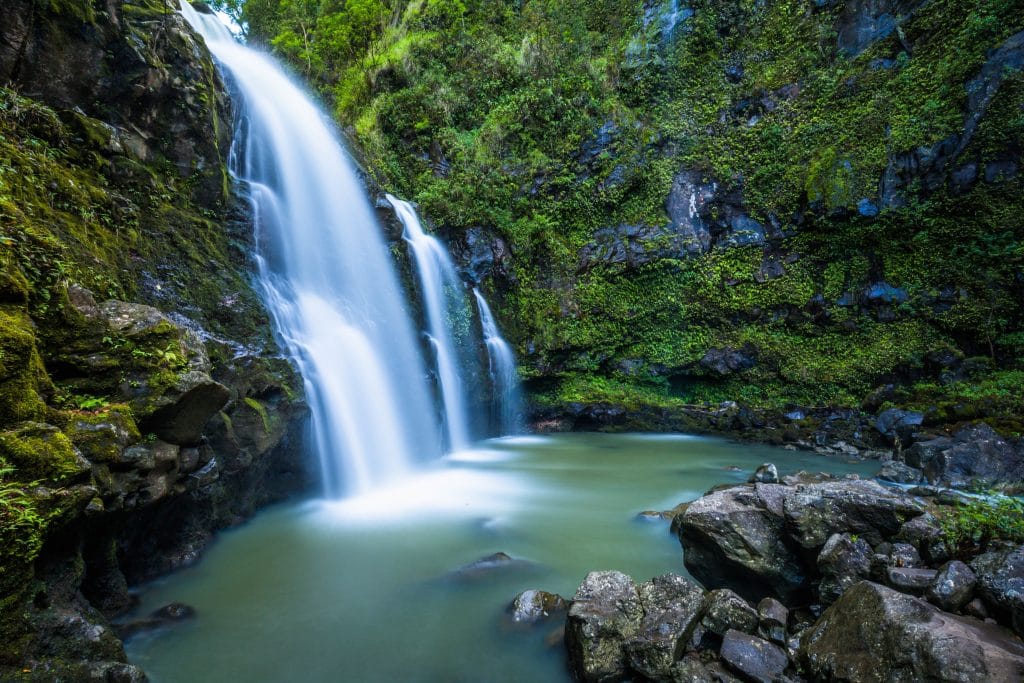 If you're seeking a genuinely awe-inspiring moment, we advise that you seek out Upper Waikani Falls, which is without a doubt one of the best Maui waterfalls.
This cluster consists of three waterfalls standing abreast.
Easy to see from the roadside, these are indeed a popular sight, so don't expect this to be a secluded experience. That being said, its absolute beauty makes it well worth a visit.
If you choose to head down the trail to the water's edge, make sure you pack your swimsuit. The water will be far too inviting to resist.
Address: Hana Hwy, Haiku, HI 96708, United States
1. Makahiku Falls – an impressive horsetail waterfall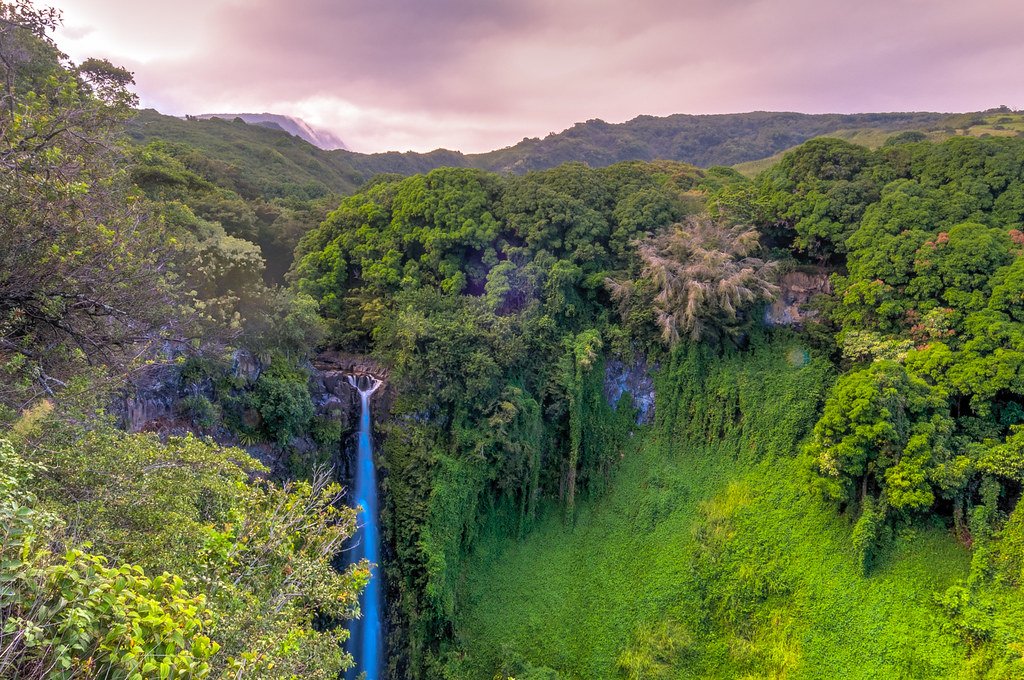 If you're looking for an impressive 200 ft (61 m) tall waterfall in Haleakala National Park, then this may be the one for you.
Makahiku Falls is located along the Pipiwai Trail in Ohe'o Gulch – what is colloquially known as the Seven Sacred Pools.
This is a 6.4 km (4 miles) looped hiking trail. Those looking to chase more waterfalls will be glad to know that Waimoku Falls is also set along this trail.
Pack a picnic, take some swimming gear, and make a day of it. Makahiku Falls is most certainly one of the best Maui waterfalls.
Address: Hawaii 96713, United States