The island chain of Hawaii is home to tropical paradises beyond your wildest dreams, not to mention the abundance of impressive cascades. These are the five best waterfalls in Oahu.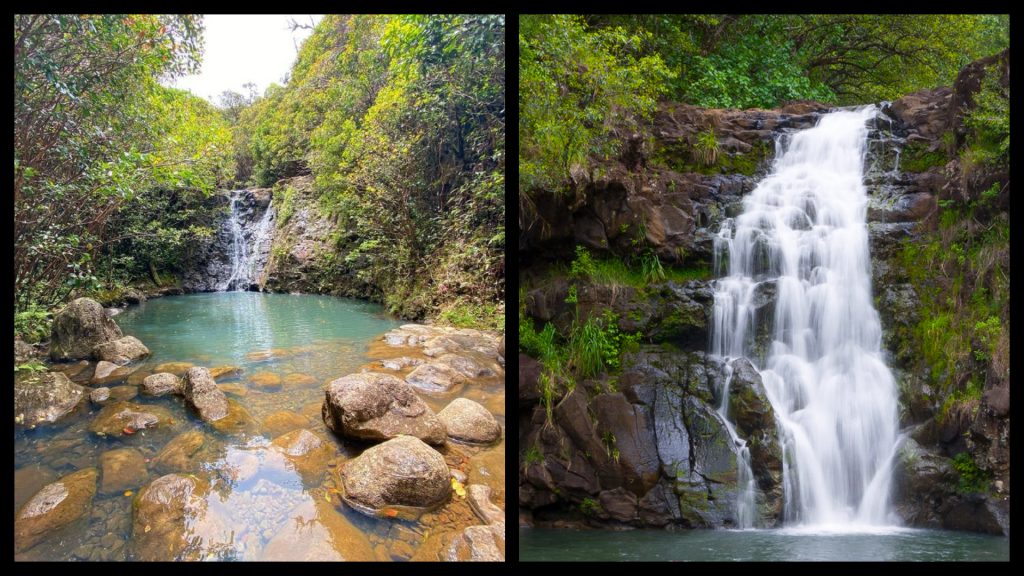 Oahu is one of Hawaii's most renowned islands and the third-largest of its eight major islands. As the County of Honolulu technically covers the entire island, Oahu is commonly called Honolulu or the City of Honolulu.
It is home to the iconic Waikiki Beach and endless natural attractions. Not to mention a dynamic cultural scene covering everything from Chinatown to culinary experiences.
To top it off, handfuls of majestic waterfalls trickle down the mountains, providing endless awe for tourists and locals each year.
If you're planning a trip to Oahu and would like to be immersed in the beauty of the Hawaiian landscape, make sure to stop by the best waterfalls in Oahu.
5. Waikahalulu Falls – the urban cascade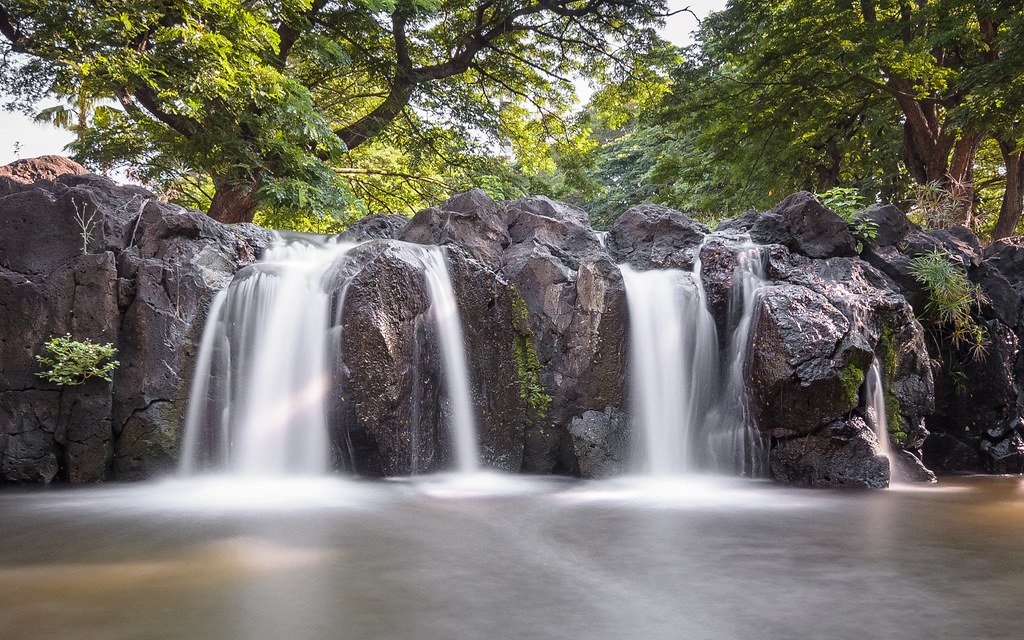 Located in the Liliʻuokalani Botanical Garden is Waikahalulu Falls, a small but scenic urban cascade best suited for city dwellers looking for a little slice of paradise amongst the masses.
Waikahalulu Falls is set within a city park. So, you can expect throngs of locals and tourists seeking respite from the world beyond its walls. It's free, however, and certainly worth a peruse when in the locale.
Address: 123 N Kuakini St, Honolulu, HI 96817, United States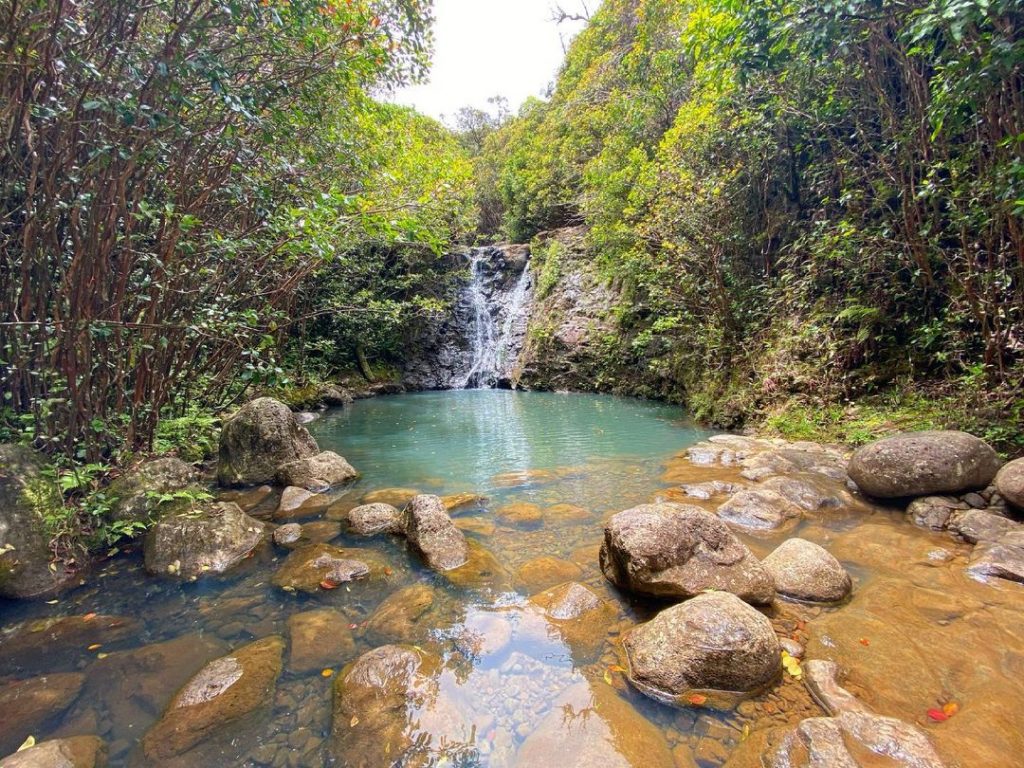 When we considered the best waterfalls in Oahu, it became clear that La'ie Falls was a front runner. It is a pursuit, no doubt, suitable for only those with a good level of fitness and agility. Yet, it is one well worth the effort.
It may not be the tallest waterfall or have the fastest flowing cascade. However, its remote nature and lack of other tourists can make this experience otherworldly.
At 11.3 kilometres (7 miles), this out and back trail should take about four hours to complete. Visit after a downpour to see the waterfall at the top of its game.
Address: 55-261 Poohaili St, Laie, HI 96762, United States
3. Manoa Falls – the top waterfall on the tourist trail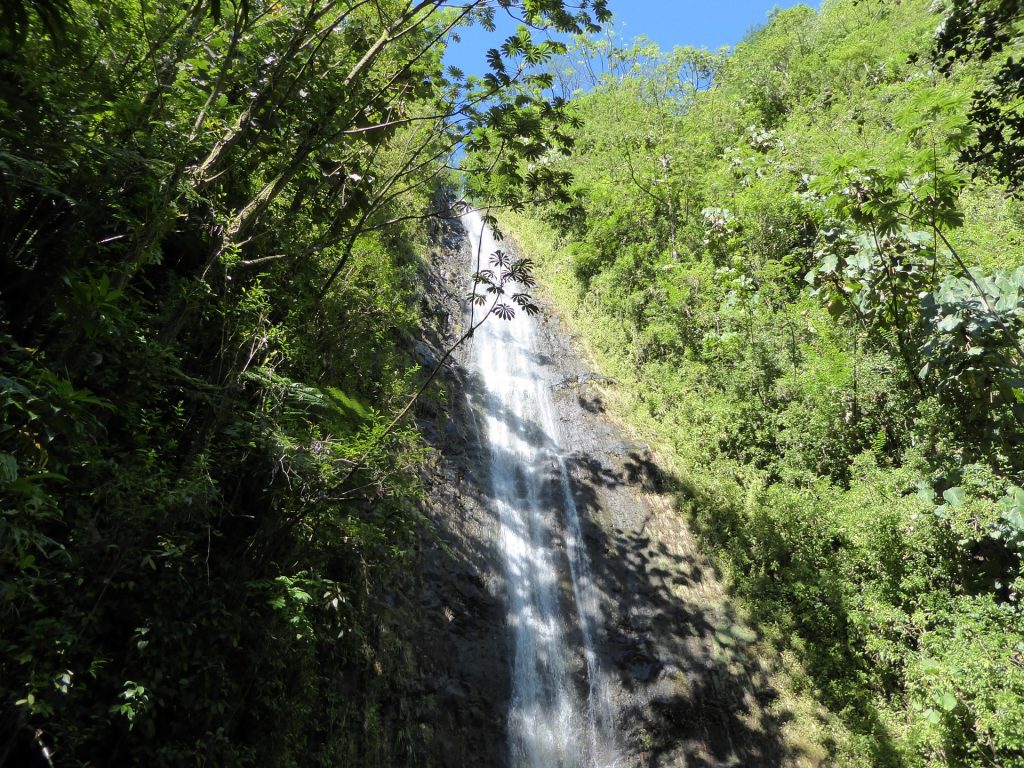 Manoa Falls' proximity to the city makes it one of the most trodden tracks to see a waterfall in Oahu. Standing at 150 feet (45 metres) tall, Manoa Falls is the perfect gateway experience to all that the island of Oahu has to offer.
The cascade is one of the best waterfalls in Oahu as it is quite accessible. It can be reached via an easy trail that takes around 60-minutes there and back.
Meandering through the tropical rainforest, visitors are likely to take a dip once they arrive at the stunning site. Although this is not advised!
Those who swim at Manoa Falls are at risk of contracting Leptospirosis – a blood infection that can cause flu-like symptoms for a fortnight.
Address: Honolulu, HI 96822, United States
2. Lulumahu Falls – the off the beaten track one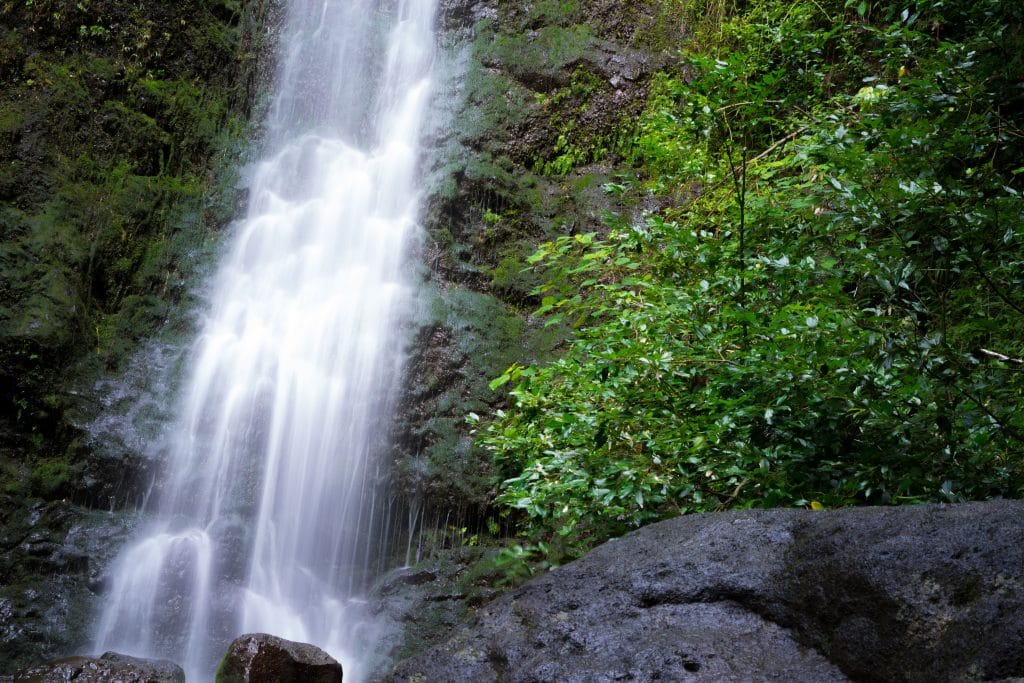 For those who seek to veer off the tourist trail and embrace the sweet silence of the Hawaiian jungle, this one may be for you.
As Lulumahu Falls isn't usually included in visitor guides and tourist recommendations, you are likely to have the trail to yourself – all you have to do is find it!
The easiest point of access is at the end of Old Pali Road. Ribbons tied to trees by other adventurers will also help you along your way.
This is technically government grounds, so you'll need a permit to explore this trail. Otherwise, you'll be trespassing.
Address: 4459 HI-61, Honolulu, HI 96817, United States
1. Waihi Falls – a very accessible waterfall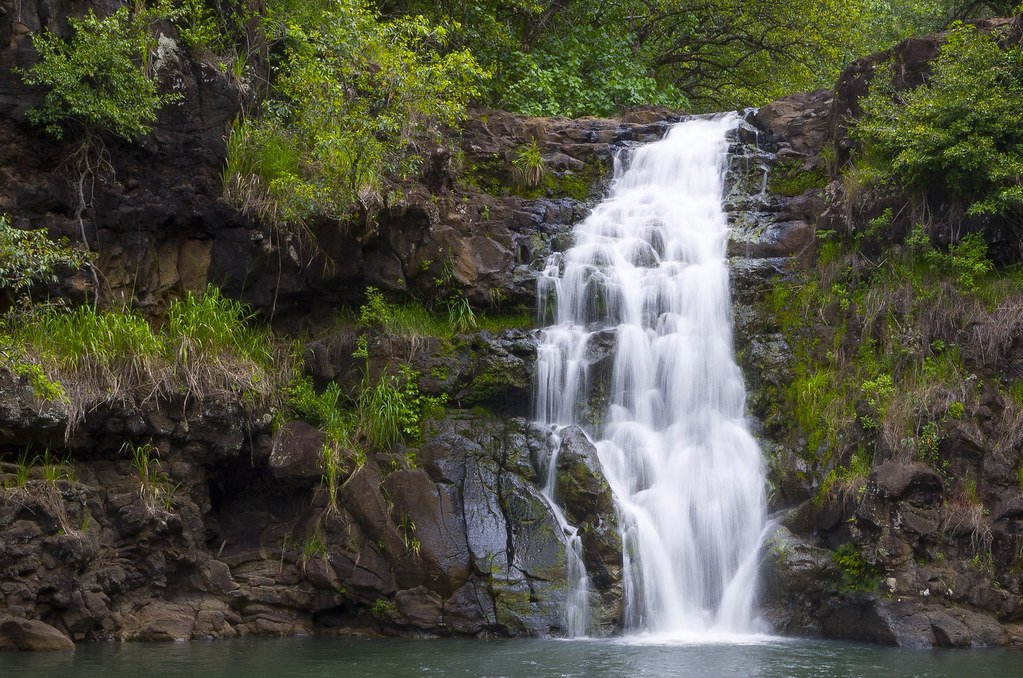 There are many reasons why Waihi Falls finds itself on our list of the best waterfalls in Oahu. First off, swimming is allowed at the base of this 45-feet (13.7-metre) cascade. And who wouldn't want to swim in a waterfall when on the island of Oahu?
This is only allowed, however, between professional cliff diving performances that take place for the visitors. The cascade is located within Waimea Valley, a paid entry visitor attraction with tonnes of cultural and natural attractions to explore.
On the bright side, the waterfall pool is accompanied by changing rooms, a lifeguard on duty, and it is highly accessible, too.
Address: Waimea Valley Rd, Haleiwa, HI 96712, United States