Thinking of a sunny family holiday to an idyllic island paradise? If so, here are the top ten best Hawaiian islands for families.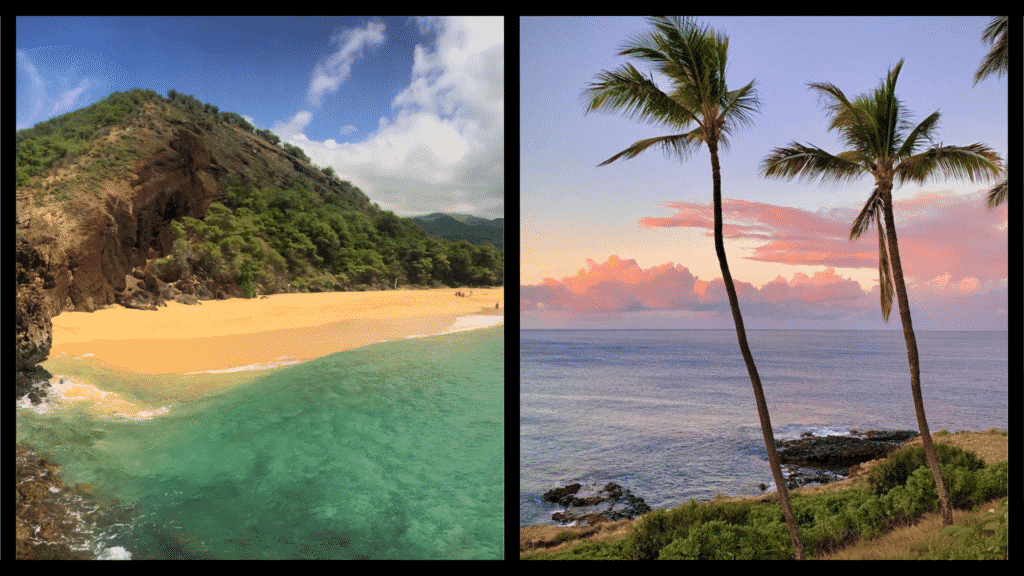 Known for beautiful beaches, turquoise waters, abundant natural wonders, and plenty of fun outdoor activities, Hawaii is the perfect holiday destination for all types of travellers.
If you're planning a family vacation, then this beautiful state needs to be on your radar. With hundreds of family-friendly resorts to choose from, you are sure to be spoilt for choice.
However, the hardest decision you'll make will be deciding which destination is right for you and your family. To narrow down your choices, we are giving you the best Hawaiian islands for families.
5. The Big Island – visit the Hawaii Volcanoes National Park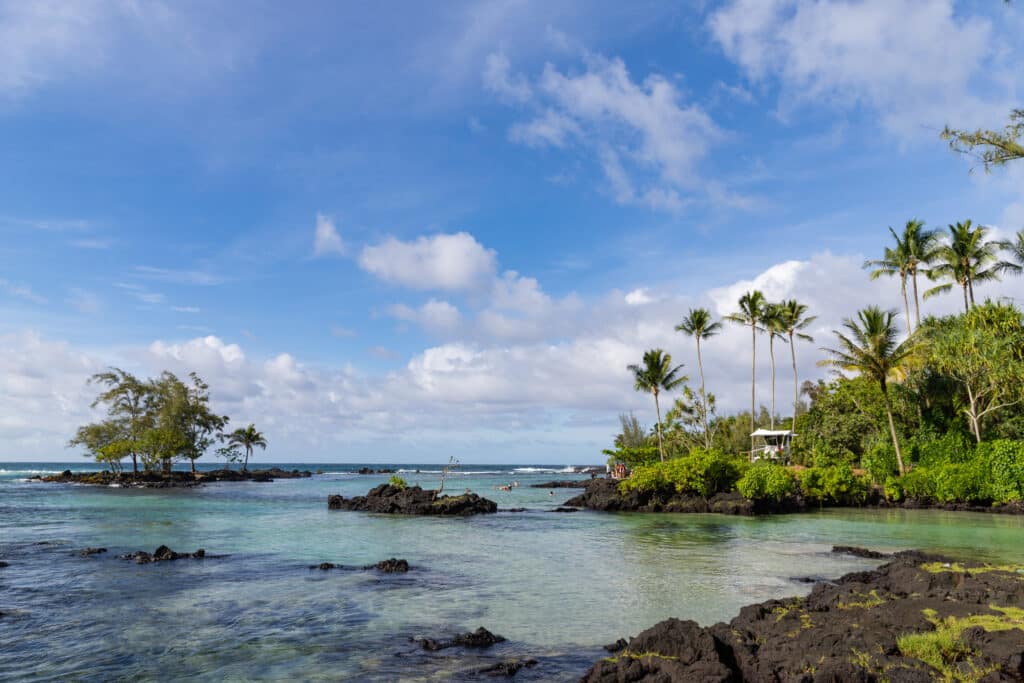 When it comes to the best Hawaiian islands for kids, we cannot forget to mention the iconic Big Island. With the Hawaii Volcanoes National Park, which is home to an active volcano, and the Heiau National Historic Site, there are endless activities to be enjoyed here.
Some of the top activities to add you your Big Island itinerary include a visit to the Waipio Valley, Akaka Falls, and Punalu'u Black Sand Beach. No matter what type of vacation you're after, you're sure to have a great time here.
This island also offers various fancy resorts, such as the Hilton Waikoloa Village, Four Seasons Hualalai, and Waikoloa Beach Marriott Resort and Spa. All of these factors combined make the Big Island one of the best Hawaiian islands for families.
4. Lanai – for shallow waters and picturesque valleys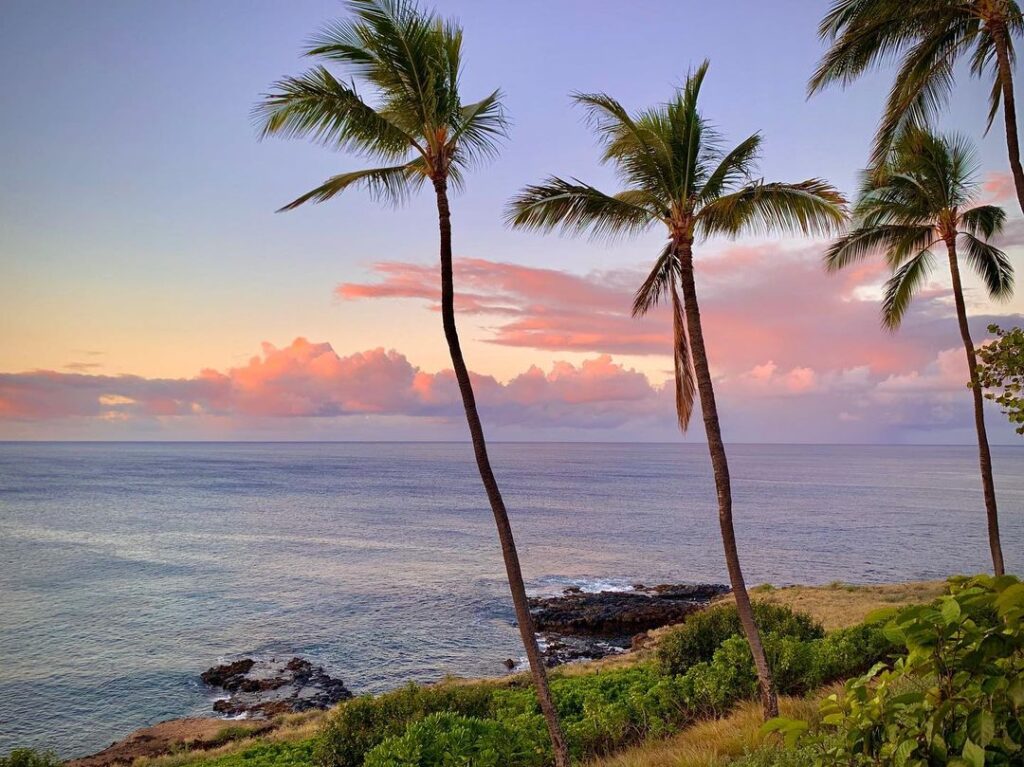 Just a short distance from Maui, Lanai is the smallest of the inhabited Hawaiian islands. However, it still makes for a great family vacation.
With plenty of cultural activities and luxury resorts, this island has something for everyone. For those who want to enjoy the beautiful shallow waters, we recommend a visit to Manele Bay and Hulopoe Beach.
If you fancy something a little different, try a jeep exploration of the island's central valleys. When it comes to great places to stay, we highly recommend the Four Seasons Resort Lanai and Hotel Lanai.
3. Kaua'i – a remote island with plenty of activities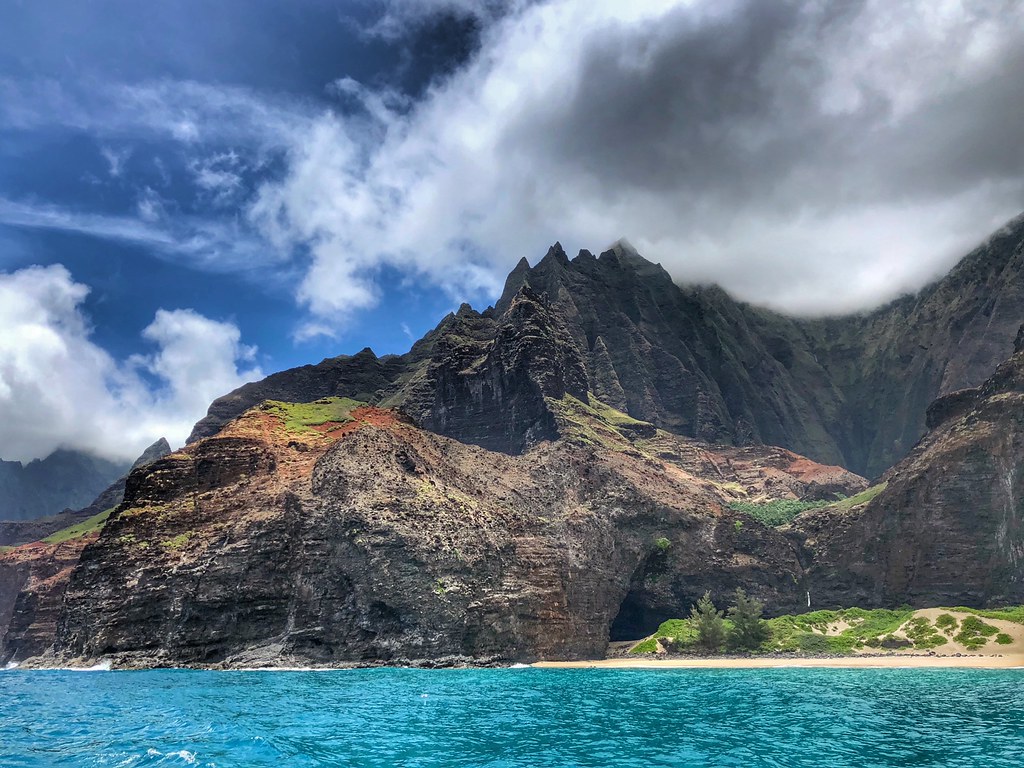 Kaua'i is undoubtedly one of the best of the major islands for adventurous families. More remote and quiet than the likes of Oahu and Maui, you can enjoy a quiet beach day or head out for an adventure in the great outdoors.
This fantastic island offers plenty of ocean activities at locations such as Poipu Beach State Park and Lydgate Beach Park. Alternatively, you can go hiking or enjoy other adventure activities in the lush valleys that can be found across the entire island.
If you're looking for a great resort for the entire family on your Hawaiian vacation, you'll have plenty of choices on Kaua'i. Some of the most popular are Marriott Kaua'i Beach Club Resort and Koloa Landing Resort.
2. Oahu – for fantastic beaches and affordable luxury resorts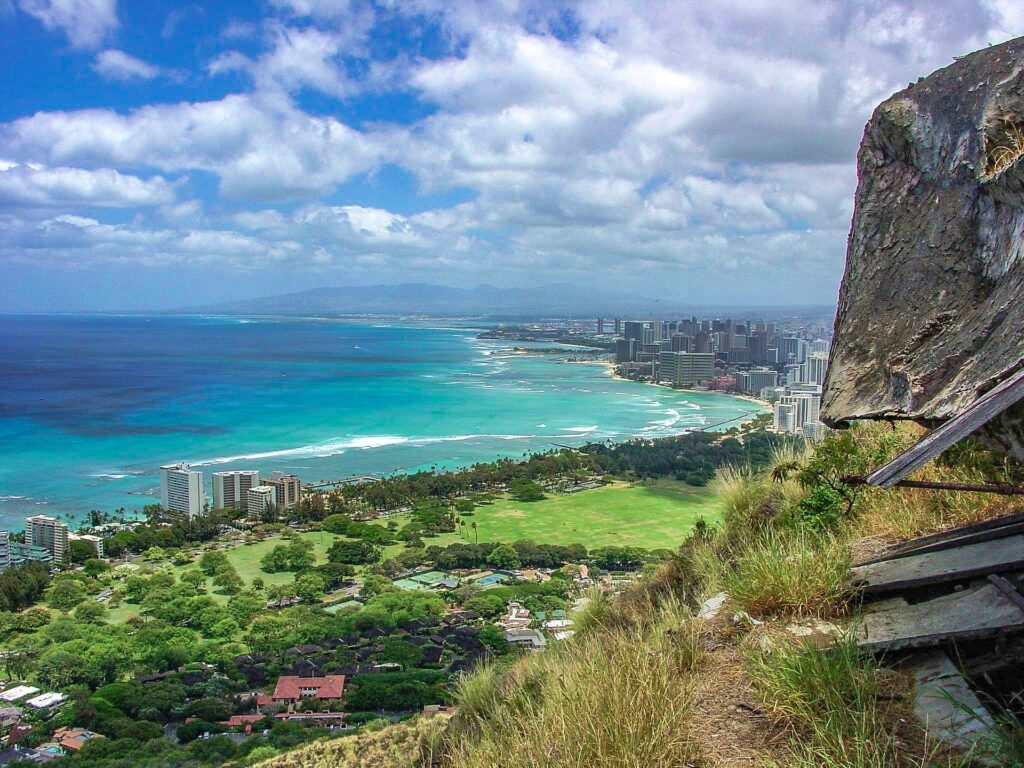 Oahu is undoubtedly one of the best Hawaiian islands for families, thanks to its abundance of affordable resorts and fun activities.
One of the reasons this island is perfect for family trips is that it boasts a plethora of gorgeous beaches. From Waikiki Beach to Sunset Beach on the North Shore, Hanauma Bay to Lanikai Beach, you'll have plenty of choices when it comes to enjoying the blue water that Hawaii is so famous for.
When it comes to great resorts for families, Oahu also boasts a wide range of options. Some of the most popular are Hilton Hawaiian Village, Aulani Resort: Disney Resort & Spa, Turtle Bay Resort, and Ko Olina Resort.
1. Maui – the best Hawaiian island for families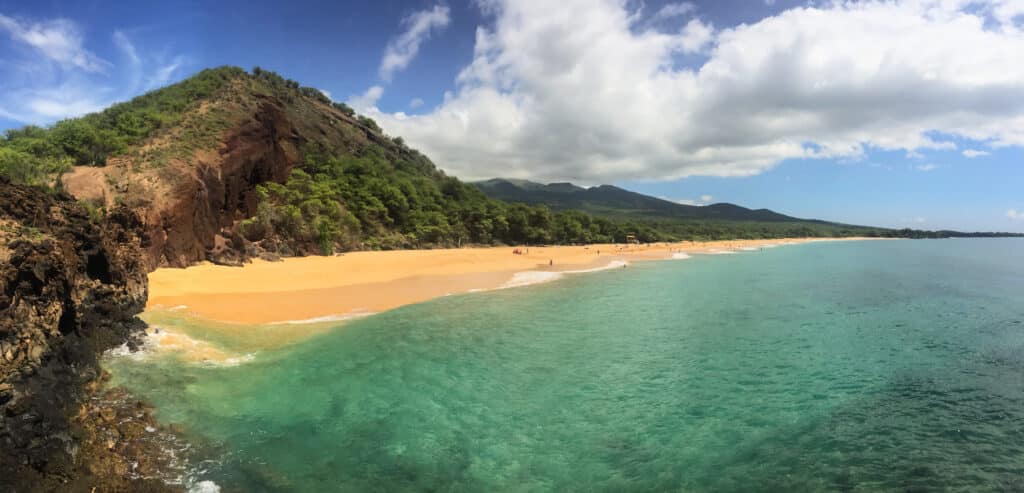 Coming out on top of our list of best Hawaiian islands for families is Maui. With a little bit of everything, from great beaches for families to busy cities to expansive nature, you really can't go wrong.
Central Maui is home to the Haleakala National Park, which is home to a dormant volcano. One of the best national parks in Hawaii, this is the perfect place to explore for adventurous families.
Meanwhile, if you want to dip your toes in the sand, we recommend visiting Kaanapali Beach, Wailea Beach, or Baby Beach.
When it comes to great family-friendly places to stay, we recommend Marriott's Maui Ocean Club in Ka'anapali, the Four Seasons Resort at Wailea or Grand Wailea.
Notable mentions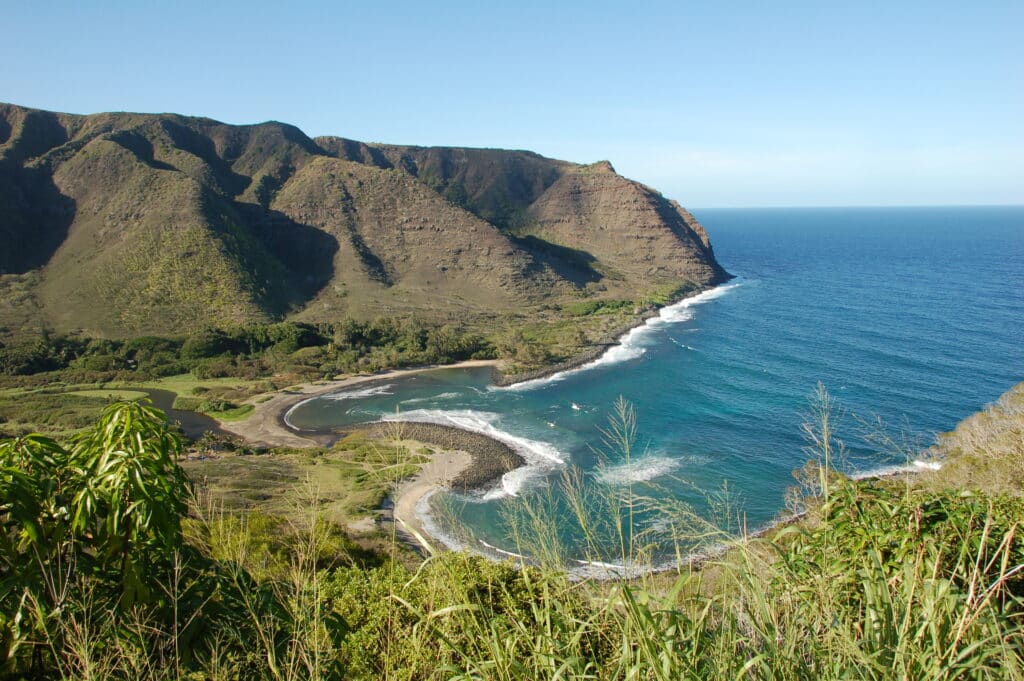 Molokai: Molokai is undoubtedly a great choice for families visiting Hawaii. Here, you and your family can take a deep dive into Hawaiian culture, embark on the Halawa Valley Falls Cultural Hike, and enjoy the calm water surrounding the island's beaches.
Honolulu: Located on Oahu's South Shore, Honolulu is a centre for dining, shopping, and nightlife. The area also boasts various beautiful beaches that make for the perfect family day out.
FAQs about the best Hawaiian islands for families
Which Hawaiian island is the most family-friendly?
Pretty much all of the Hawaiian islands are family-friendly. However, for first-time visitors travelling with kids, we recommend either Maui or Oahu as they boast plenty of kid-friendly resorts and fun activities for all ages.
Which Hawaiian island is best for first time?
For those visiting Hawaii for the first time, we recommend either Oahu or Maui. Both of these islands are home to pretty much everything Hawaii is so famous for, so you can rest assured you won't be disappointed visiting either of these.
What is the safest island in Hawaii?
As it is more remote and sees less footfall than some of the other islands, Kaua'i is statistically the safest Hawaiian island. With the lowest rate of crime and plenty of fun adventure activities to enjoy, it's a great spot for a family holiday.
Is the Big Island family-friendly?
Yes! Hawaii's Big Island is a great spot for family holidays.