Ski season is well on the way, and Chamonix is among the best resorts in Europe. So, grab your skis and check out the best Chamonix chalets you need to book.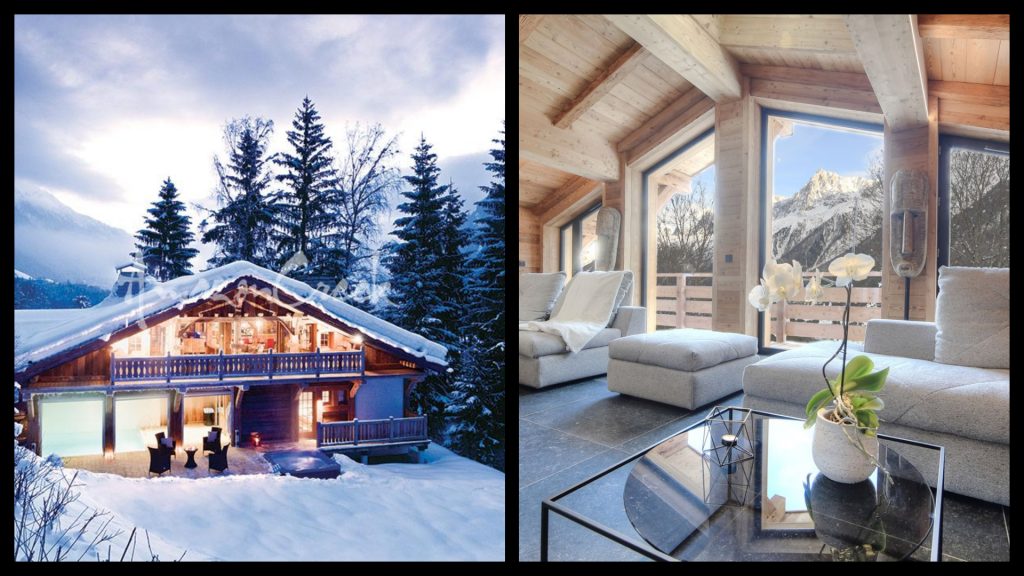 Located at the border where France meets Switzerland and Italy is one of the most famous ski resorts in the world.
Chamonix is set at the base of the summit of Mont Blanc, one of the highest summits in the Alps, making it a must-visit for ski enthusiasts.
Renowned for panoramic views, fantastic ski, and luxury hotels and restaurants, we are sharing the best Chamonix chalets you need to book.
10. Chalet Couttet – for unrivalled luxury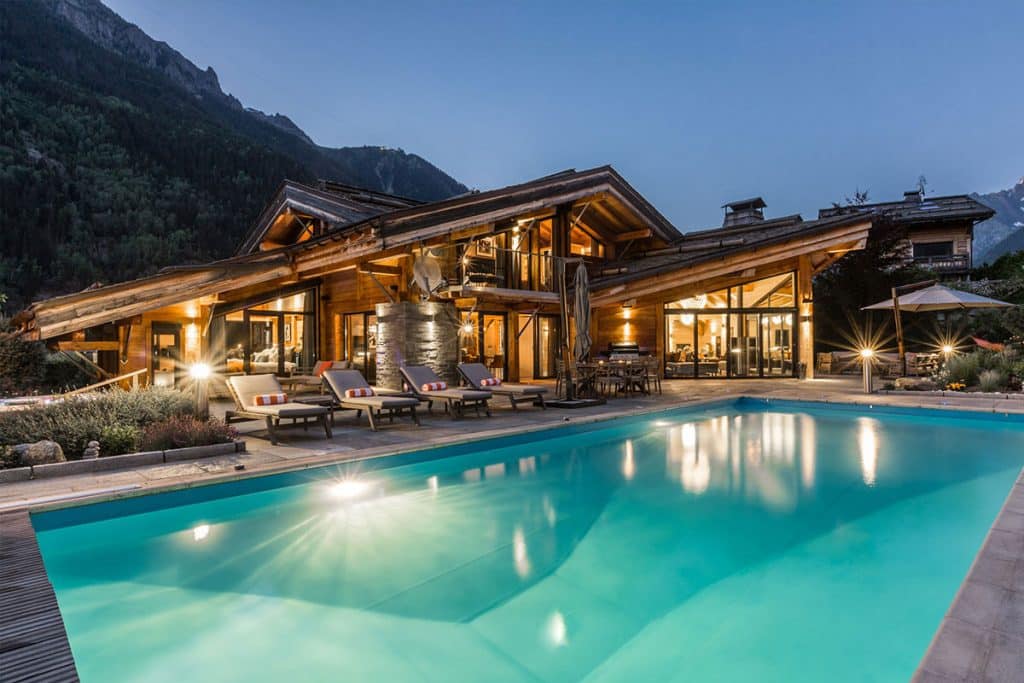 If you're looking to hit the slopes, then Chalet Couttet is certainly among the best Chamonix Chalets you need to book.
Sleeping up to ten people, this contemporary chalet is located within walking distance of Chamonix town. Equipped with a private outdoor swimming pool, outdoor hot tub, wellness suite, and more, you'll have everything you could ever need here.
Book: HERE
9. Chalet Rytola – for stunning panoramic views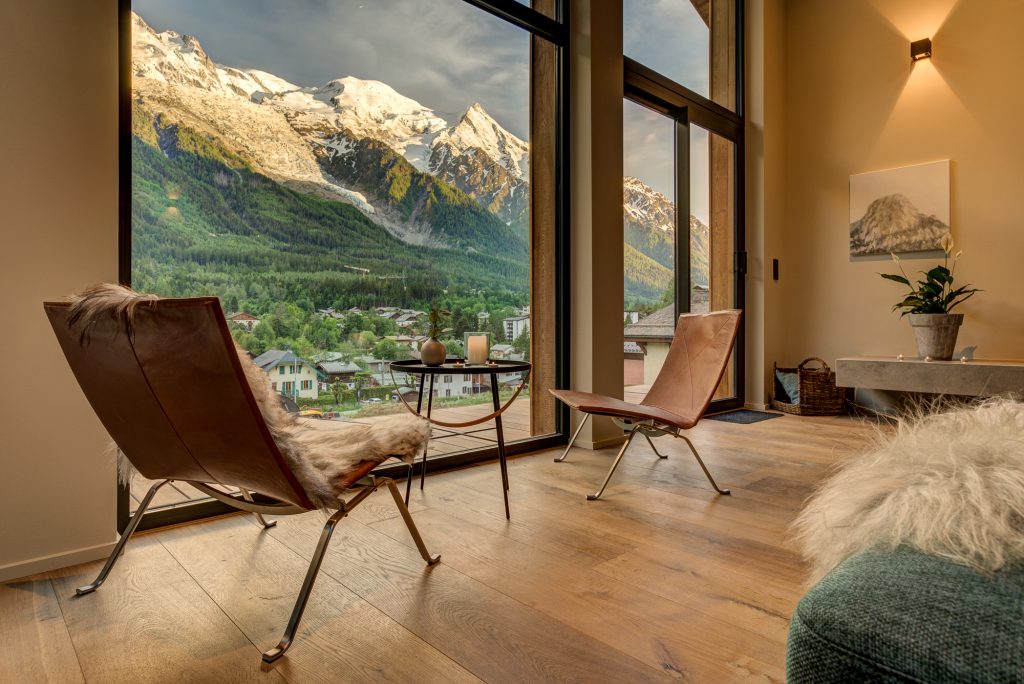 Sleeping between eight and 11 guests, Chalet Ryolta is the perfect place for a group ski trip.
With fantastic views of the snowcapped Alps, including Mont Blanc, you'll truly have that winter ski resort feel here. Only a five-minute walk from all amenities, the contemporary design of this chalet is what makes it truly stand out from the crowd.
Book: HERE
8. Les Rives d'Argentiere – perfect for big groups
Made up of four separate villas, Les Rives d'Argentiere is the ultimate chalet for big group holidays, sleeping between 40 and 50 people.
This wooden cabin gives off ultimate winter vibes, particularly when the roof is covered in snow.
With amenities such as private outdoor hot tubs and shared access to a fitness suite, conference suite, and games suite, there is something for everyone.
Book: HERE
7. Le Hameau des Plans – cosy wooden cabins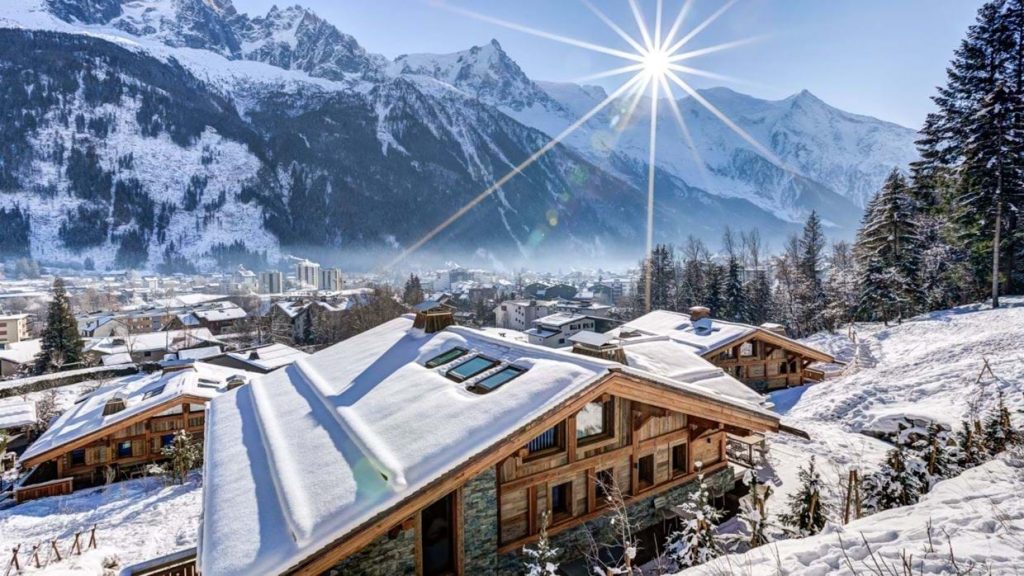 Made up of three luxury chalets, Chalet Saphir, Chalet Azurite, and Chalet Alaska, nestled away at the edge of Chamonix town centre is Le Hameau des Plans.
These stunning villas are cute, quaint, and cosy, providing the perfect place to snuggle up after a busy day on the slopes.
Book: HERE
6. Chalet Baloo – a gorgeous wooden ski lodge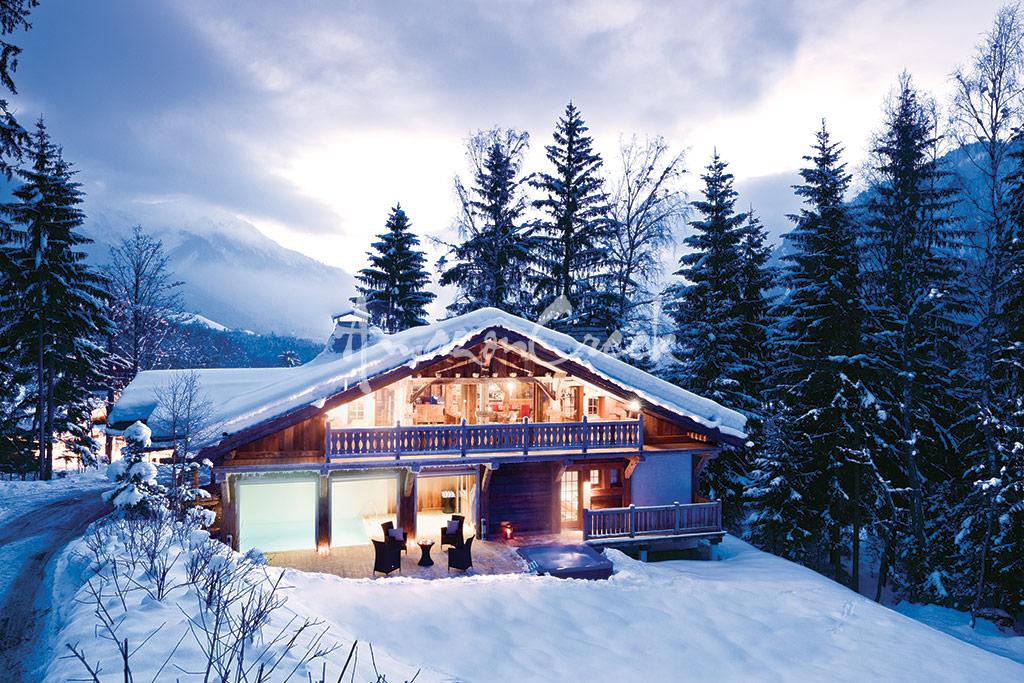 Chalet Baloo is a gorgeous wooden cabin reminiscent of something you would see in a Hollywood movie.
Situated in the stunning surroundings of the Mont Blanc Valley, this luxury ski lodge sleeps up to six guests. With comforts galore, including catering and staff, a pool and a spa, we won't blame you for wanting to spend your entire holiday here.
Book: HERE
5. Chalet Baby Bear – one of the best Chamonix chalets you need to book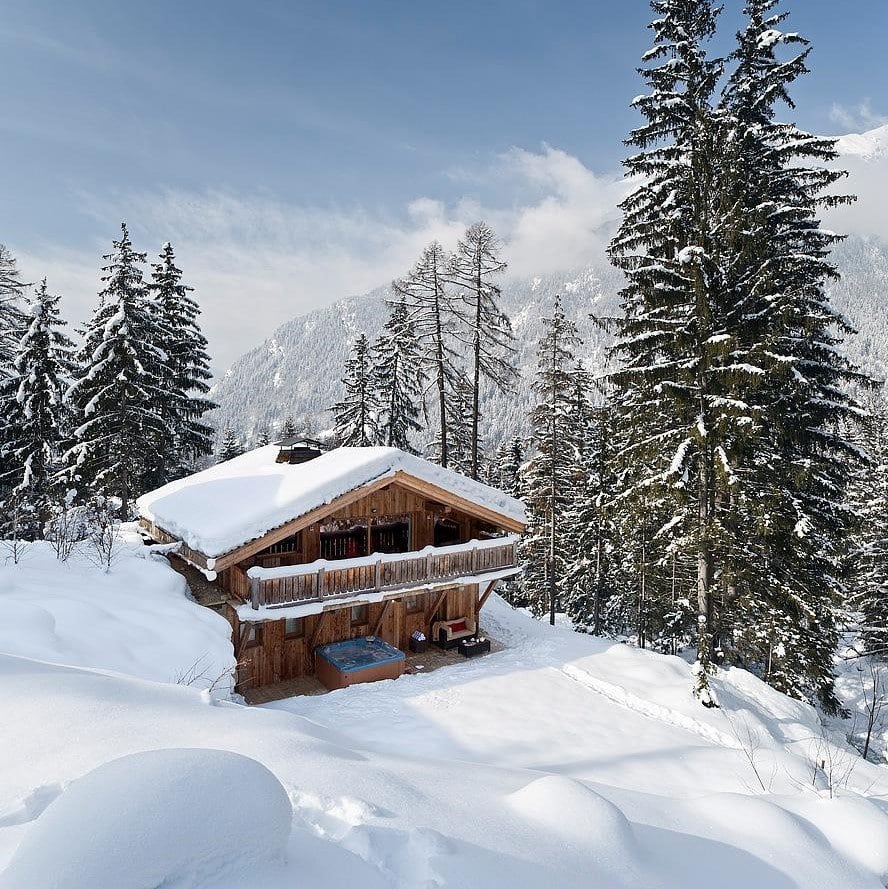 Chalet Baby Bear is just as cute as the name suggests. Luxury, charming, and private, this lodge sleeps just four guests, making it perfect for a couple, family, or group holiday.
Finished with pale, polished wood, the design of this place is breathtaking. And, with a jacuzzi, hot tub, and breathtaking views, evenings here will be just as good as days on the slopes.
Book: HERE
4. Marmotte Eco Lodge – for the sustainably-minded traveller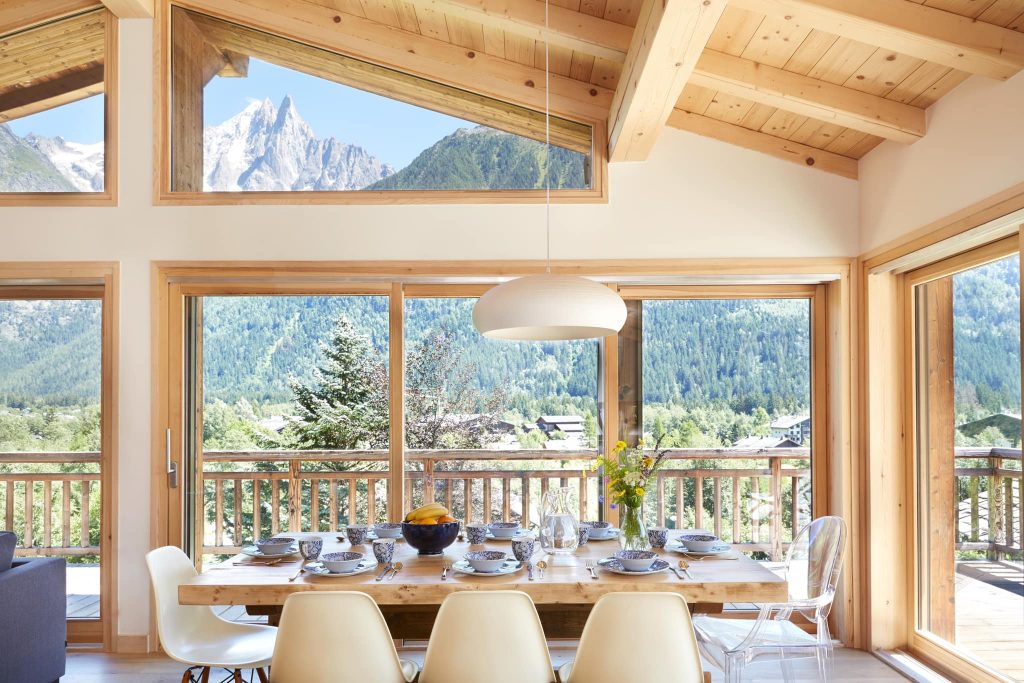 Sleeping up to ten guests, Chamonix's Marmotte Eco Lodge is bright and airy, providing panoramic views of the marvellous surroundings.
Just 1 km (0.62 miles) from Chamonix town centre, the eco-lodge enjoys privacy and seclusion. Built using green technology, you can stay here knowing your environmental impact will be minimal.
Book: HERE
3. Chalet 360 – the perfect place to relax and unwind
Offering, as you may have guessed, incredible 360-degree views of the Chamonix Valley, Chalet 360 is a truly mesmerising place to stay.
With an impressive garden space, outdoor hot tub, fire pit, and more, evenings here spent relaxing among some of the most incredible scenery in the world will be truly unforgettable.
Book: HERE
2. Chalet Kuma – for easy access to the slopes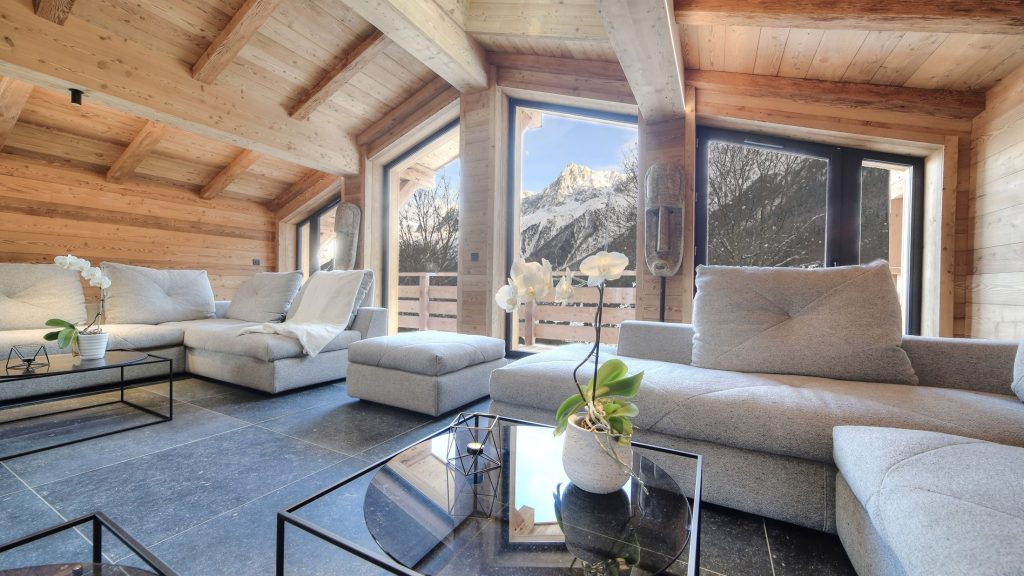 The plush and modern Chalet Kuma is the perfect place to retreat after a day of skiing. With ski-in/ski-out access, you are ideally located to take to the slopes.
Contemporary design comes together with stunning surroundings to provide an unrivalled guest experience.
Sleeping up to 12 guests, Chalet Kuma comes equipped with an in-house spa, a cosy fireplace, an open plan lounge and dining area, and more.
Book: HERE
1. Chalet Amazon Creek – for the ultimate luxury retreat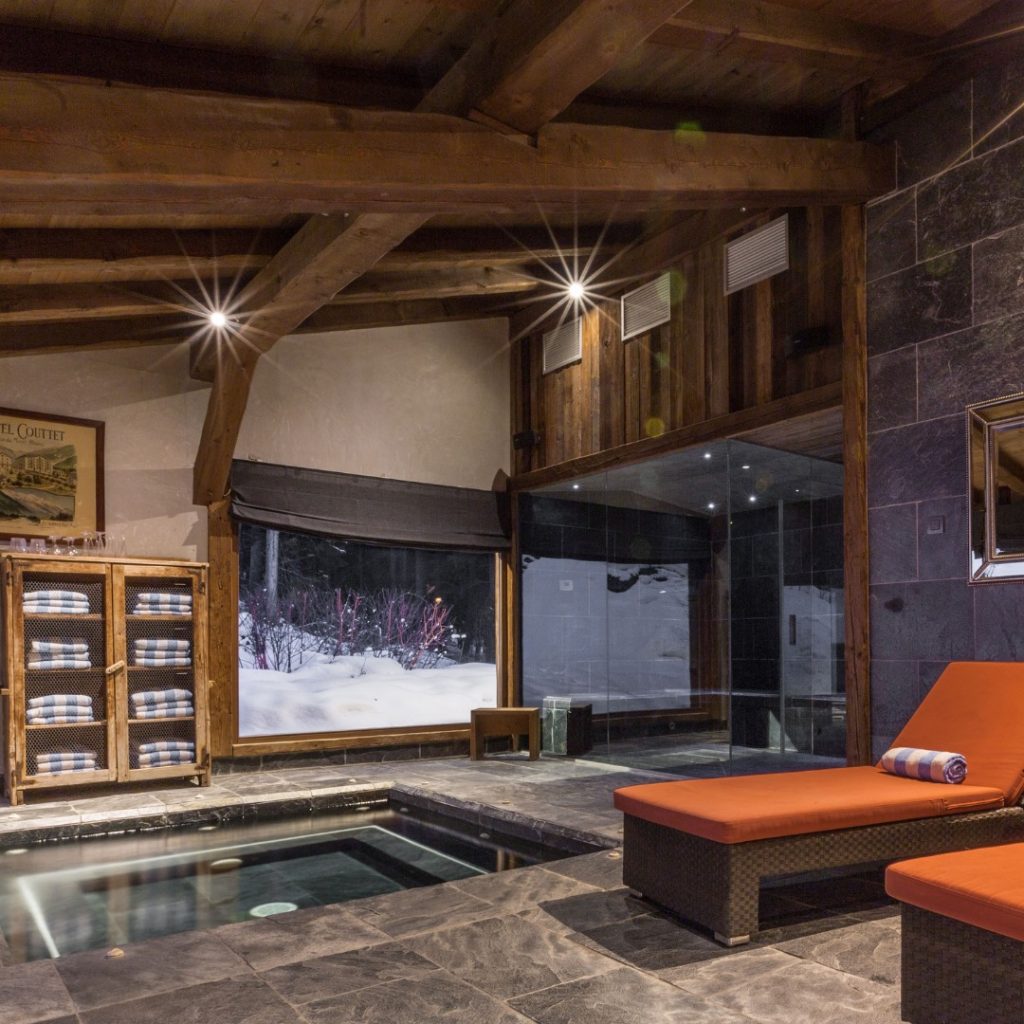 When it comes to the best Chamonix chalets you need to book, no list would be complete without mentioning the amazing Chalet Amazon Creek.
This secluded lodge sits up on a hill, overlooking the stunning surroundings of the Chamonix Valley. Sleeping up to ten guests, this catered chalet comes equipped with a wellness area, cosy furniture, and a private pool.
Book: HERE