France is one of the top ski destinations in the world, and it's not hard to see why. Here are the top ten best ski chalets in France, ranked.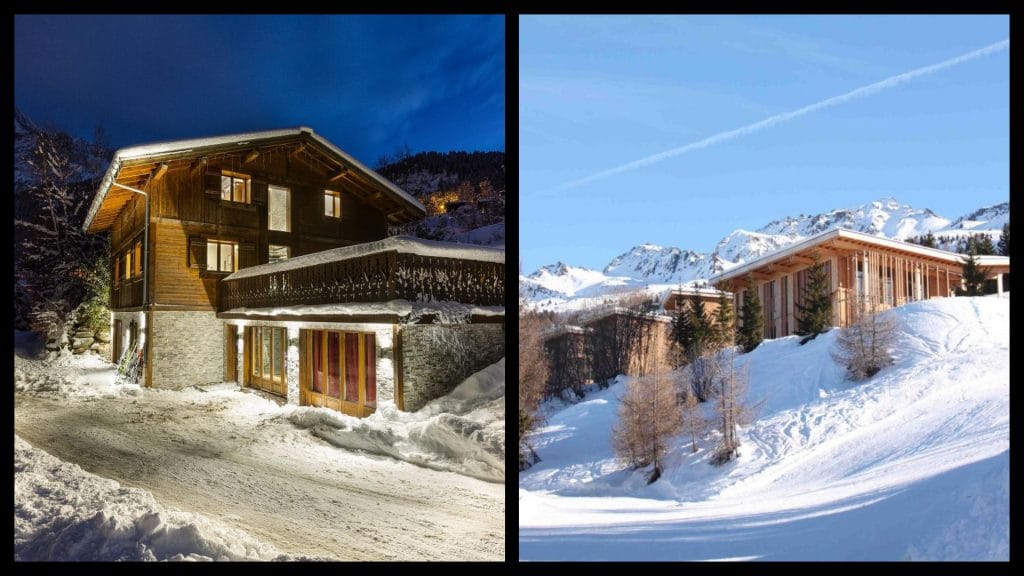 If you rate snow over sun, France is the place to go. Not only is it home to the world's largest ski areas, but it also boasts an abundance of cosy and luxurious chalets.
Warm stoves, breath-taking views, and world-class facilities, it doesn't get much better than this.
For a chalet tucked deep in Chamonix or perched upon the peaks of Sainte Foy, here are the ten best ski chalets in France.
10. Chalet Versoye – a tranquil retreat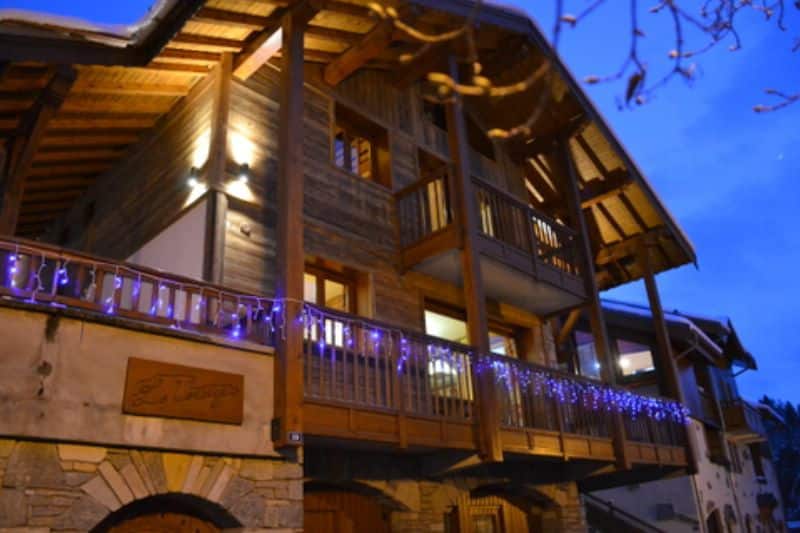 Kicking off our list is the stunning Chalet Versoye. Set in the backdrop of the tranquil Montchavin, not even pictures can describe the grandeur of this chalet.
Plus, you can bring the whole family to enjoy the splendour of this six-bedroom (each with an en-suite) retreat.
Book: HERE
Address: Versoye Les Granges, Bourg-Saint-Maurice, France, 73700
9. Chalet Astraea – for charm, style, and comfort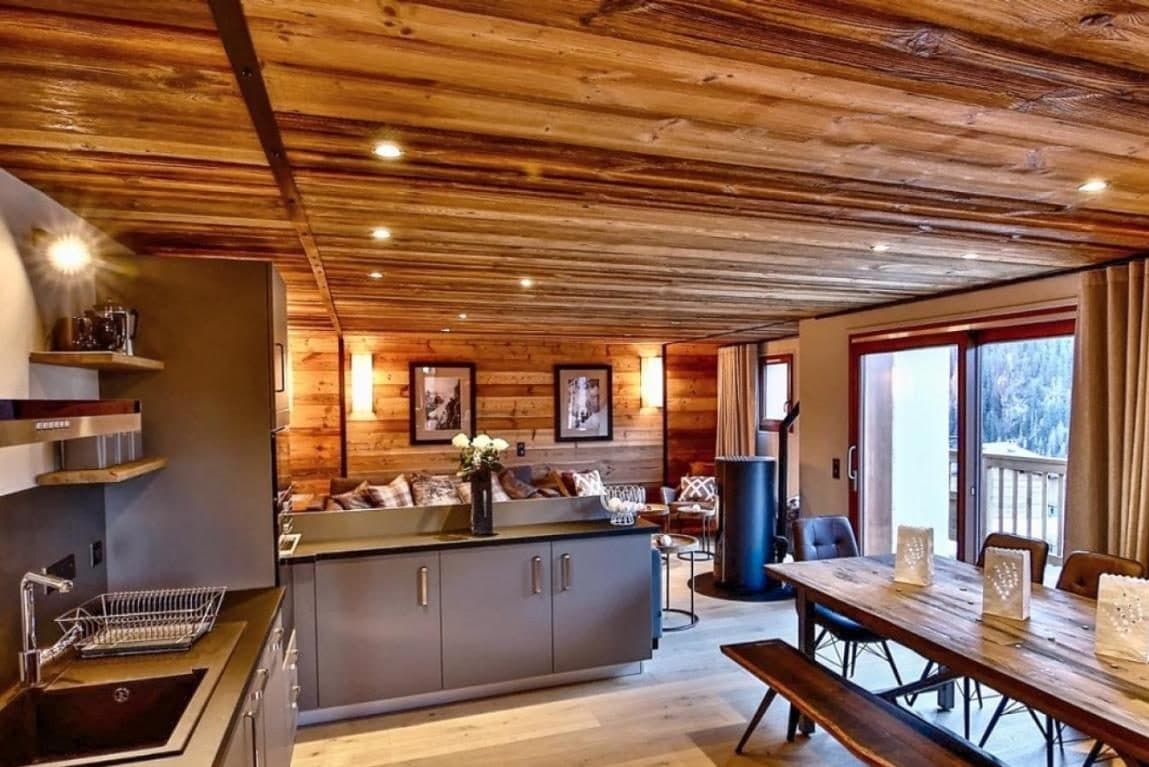 With sturdy beams, roaring fires, and cosy interiors, Chalet Astraea has everything you could want and more.
This modern getaway is a delightful charm, less than two minutes' walk away from the lift to Peisey village near Les Arcs.
With its daintiness, style, and comfort, Chalet Astraea has a certain something that will dazzle guests and leave an impression.
Book: HERE
Address: Peisey-Nancroix, 73210, France
8. Yellowstone Ski Lodge – an alpine playground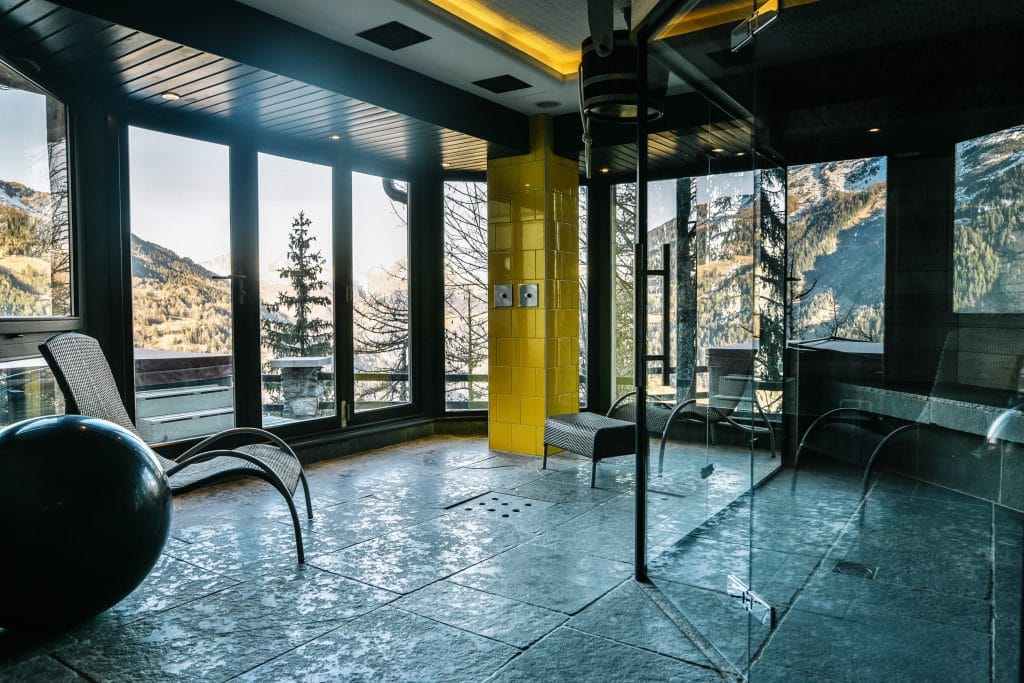 Next on our list of the best ski chalets in France is Yellowstone Ski Lodge, found around the idyllic village of Sainte Foy. It describes itself as an alpine playground, offering luxury, supreme service, and comfort.
This chalet is bustling with character, and the Sainte Foy slopes are just seconds away from your cosy stay.
Perhaps most intriguing of all is the hot tub that you will find offering up some stunning views of the valley below.
Book: HERE
Address: Batailette, 73640 Sainte-Foy-Tarentaise, France
7. Suite Zozi – one of the best ski chalets in France
Suite Zozi is one of the best ski chalets in France due to its incredible selection of luxury facilities. This is only one of many stunning apartments which find themselves in the ski resort of Arc 1950.
This sleek haven boasts access to a pool, spa, gym, cinema room, and kids' playroom, meaning there's something for the whole family.
Book: HERE
Address: Arc 1950, 73700 Bourg-Saint-Maurice, France
6. Chalet Aster – lounge among the stars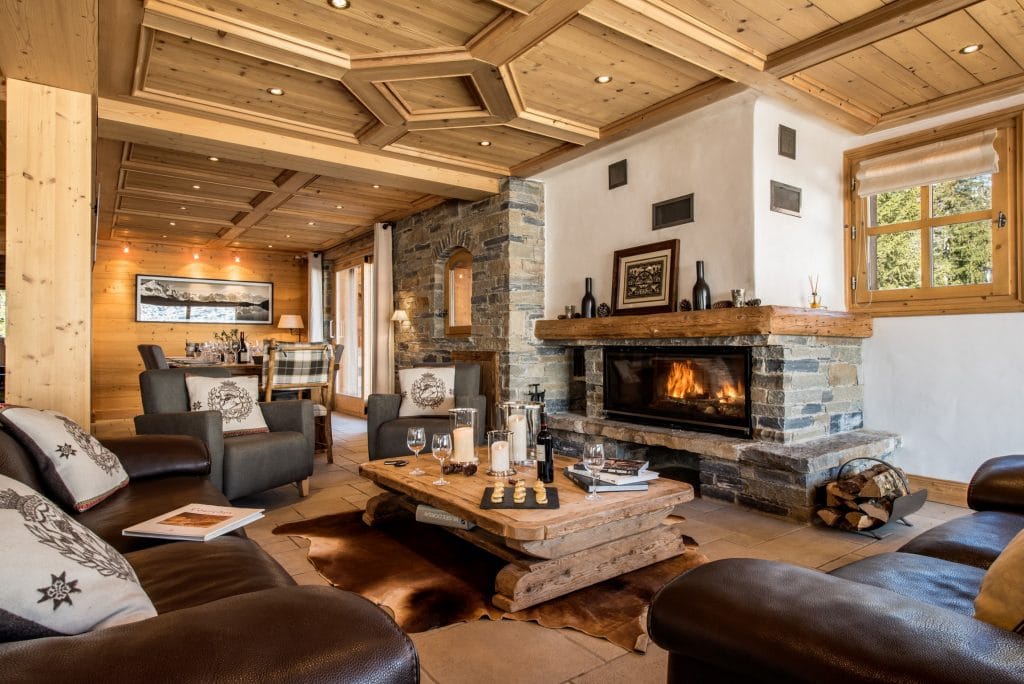 Chalet Aster is found in the Courcheval 1650 area. This is an opulent spot that finds itself just next to an incredibly expensive and exclusive resort, a playground for the rich and famous.
The chalet itself is a spacious haven of tranquillity that will surely make you feel comfortable amongst the stars.
Book: HERE
Address: Courcheval 1650, 73120 Courcheval, France
5. Chalet iGloo – a one-of-a-kind experience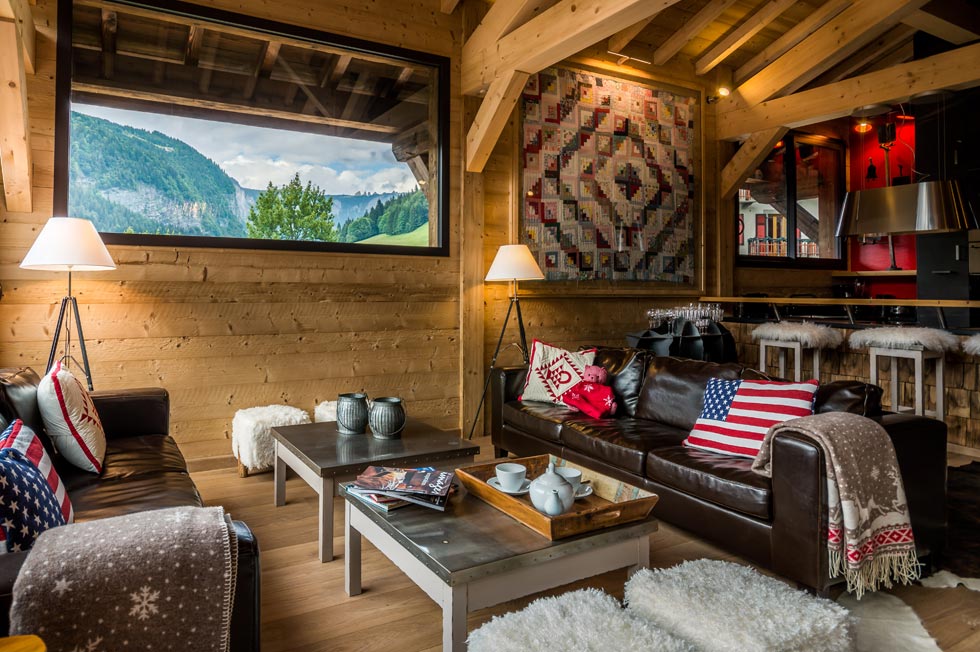 Chalet iGloo in Morzine balances individuality and luxury, meaning your stay will be nothing short of exceptional. This chalet is private, welcoming, and offers up the millionaire's lifestyle without the price tag.
Check out the quirky decoration, jacuzzi, and cinema complete with red velvet seats and a 3D screen.
Book: HERE
Address: Morzine, 74110, France
4. Chalet L'Aiguille Grive – luxury on a budget
An easy pick for our list of the best ski chalets in France is Chalet L'Aiguille Grive. This chalet is as luxurious as it is budget-friendly, offering prices including catering from just over €514 per person per week.
This incredible chalet shows that comfort doesn't have to cost an arm and a leg. Put on the fire and forget everything else as you sit back and feel like a million dollars.
Book: HERE
Address: Courbaton Arc 1600, 73700 Bourg-Saint-Maurice, France
3. Chalet No. 5 – the ultimate chalet for self-care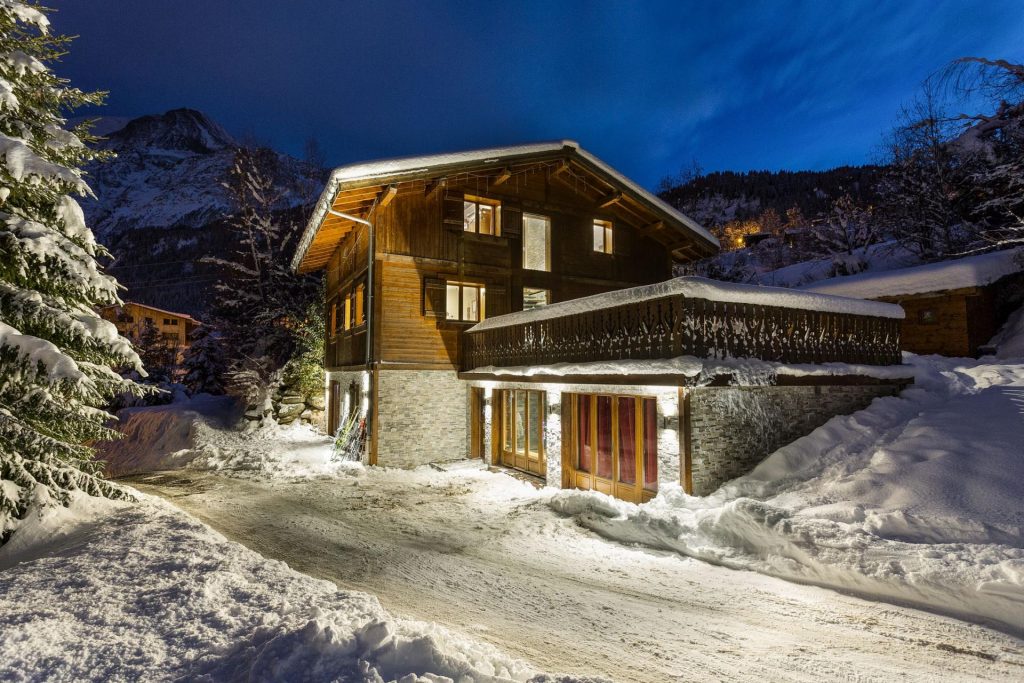 Looking to take it easy in Les Houches? Take time to indulge in this luxurious spot. Chalet No.5's cinema, sauna, massage room, and hydrotherapy hot tub are sure to take your fancy. And don't even get us started on its fabulous location.
Check out their self-catering and family host catering packages for the perfect stay your way. Just ten minutes outside of Chamonix, this is a perfect location.
Book: HERE
Address: 418 Rte des Aillouds, 74310 Les Houches, France
2. Powder Ridge – the chalet that has it all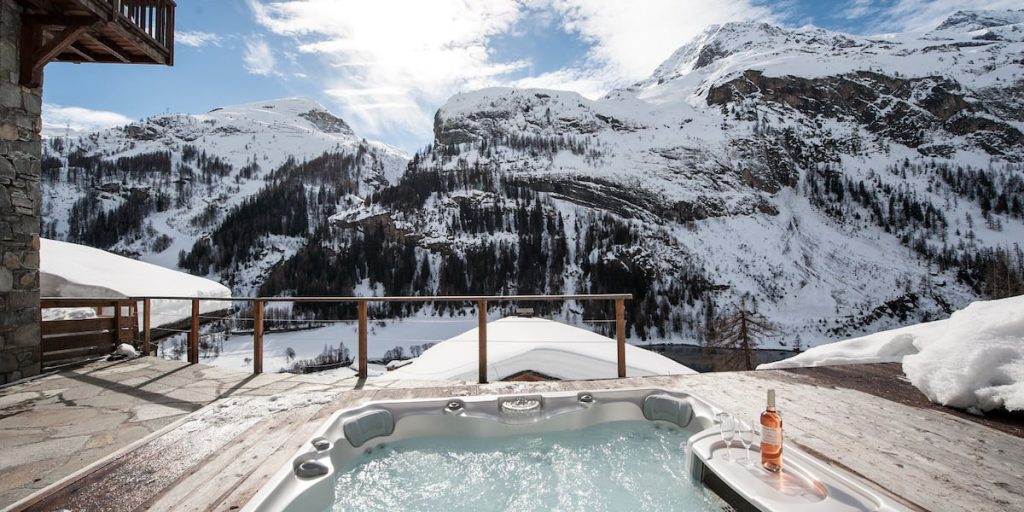 If you're a sucker for views, then look no further. Powder Ridge is a four-star chalet in Tignes Les Brévières that has thought of it all; hot tub, heated decks, Wi-Fi, and cable TV.
Best of all, their childcare services mean that you're able to unwind without the kids breaking the peace.
Book: HERE
Address: Les Brévières, 73320 Tignes, France
1. Chalet Fiz – a natural paradise for man and dog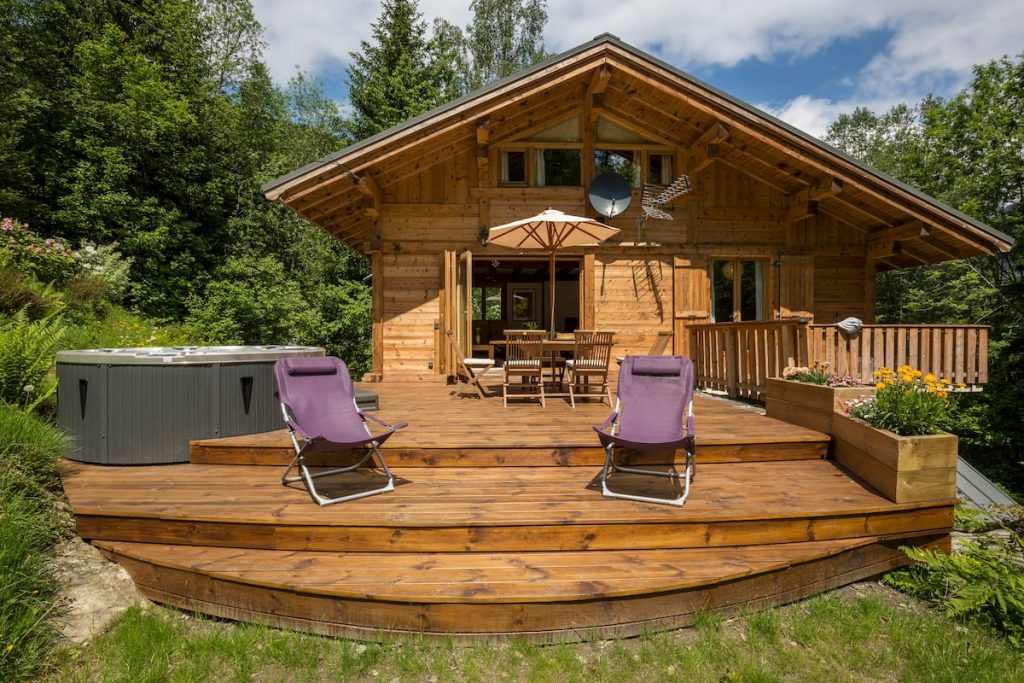 The natural paradise that surrounds Chalet Fiz makes it one of the best ski chalets in France.
Found in the heart of Les Houches, this isolated haven features a 2000 sq ft (185.8 sq m) garden with a small stream running alongside it. You can also enjoy incredible views of the Mont Blanc range.
This stunning spot is a must for dog lovers, families, and anyone looking for an unforgettable escape.
Book: HERE
Address: 4798 Rte de Vaudagne, 74310 Les Houches, France
Alternatively, if you want to explore the Swiss Alps, check out what Switzerland is famous for.