This charming city has so much more to offer than you think, especially when it comes to getting outdoors and into nature. So, here are the ten best parks in Edinburgh.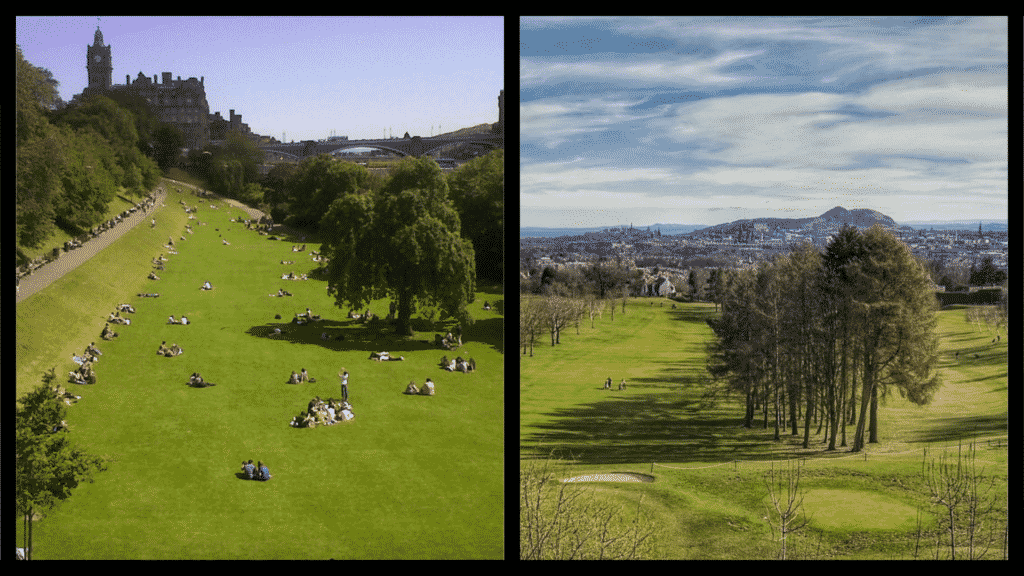 The stunning Edinburgh City is a gem in the crown that is Scotland.
Not only does it have an incredible charm and a fascinating Scottish history, which can be seen everywhere you look. It is also home to some of the most beautiful nature spots you can think of.
With that being said, if you are planning a trip to Edinburgh, you need to check out these ten best parks in Edinburgh, ranked.
10. Corstorphine Hill – the largest woodland in Edinburgh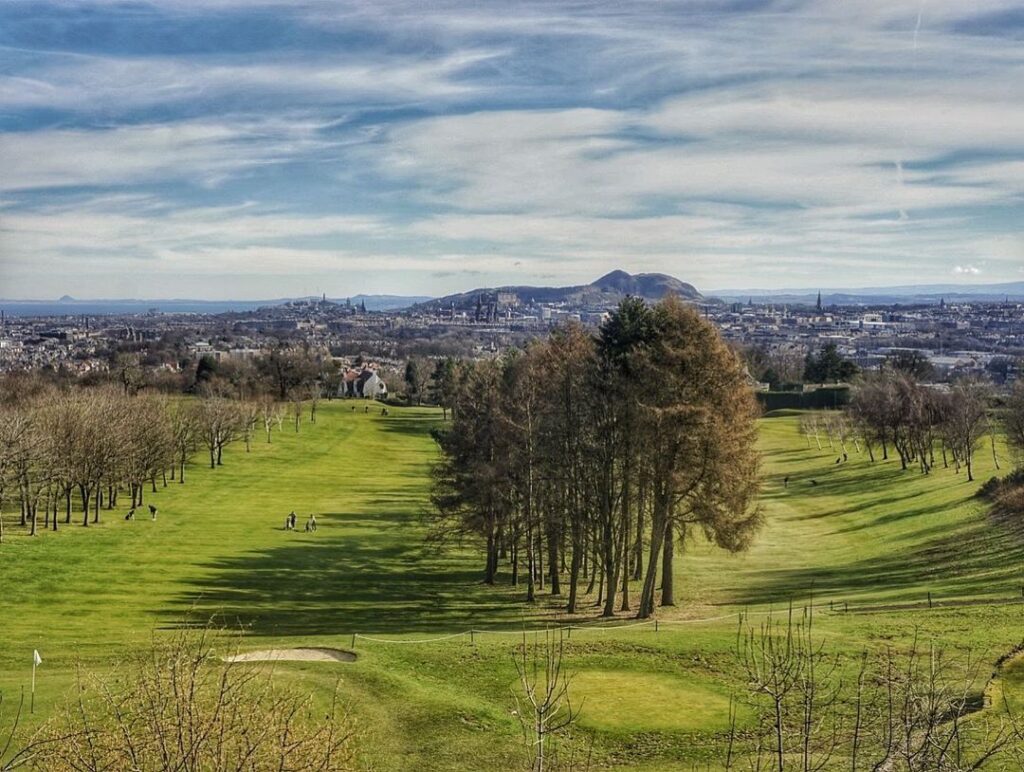 At 85 Hectares, Corstorphine Hill is one of the largest green spaces in Edinburgh. It is situated at 500 ft (161 m) high, spanning from Murrayfield to Edinburgh Airport.
It is one of the main features of the city skyline, and it is the largest urban woodland in the city. Thus, making it a hot spot for locals to get away from the hustle and bustle.
There is also a beautiful walled garden that provides the perfect space for a relaxing afternoon.
Address: Cairnmuir Rd, Edinburgh EH12 6UP, United Kingdom
9. Victoria Park – an award-winning green space in the city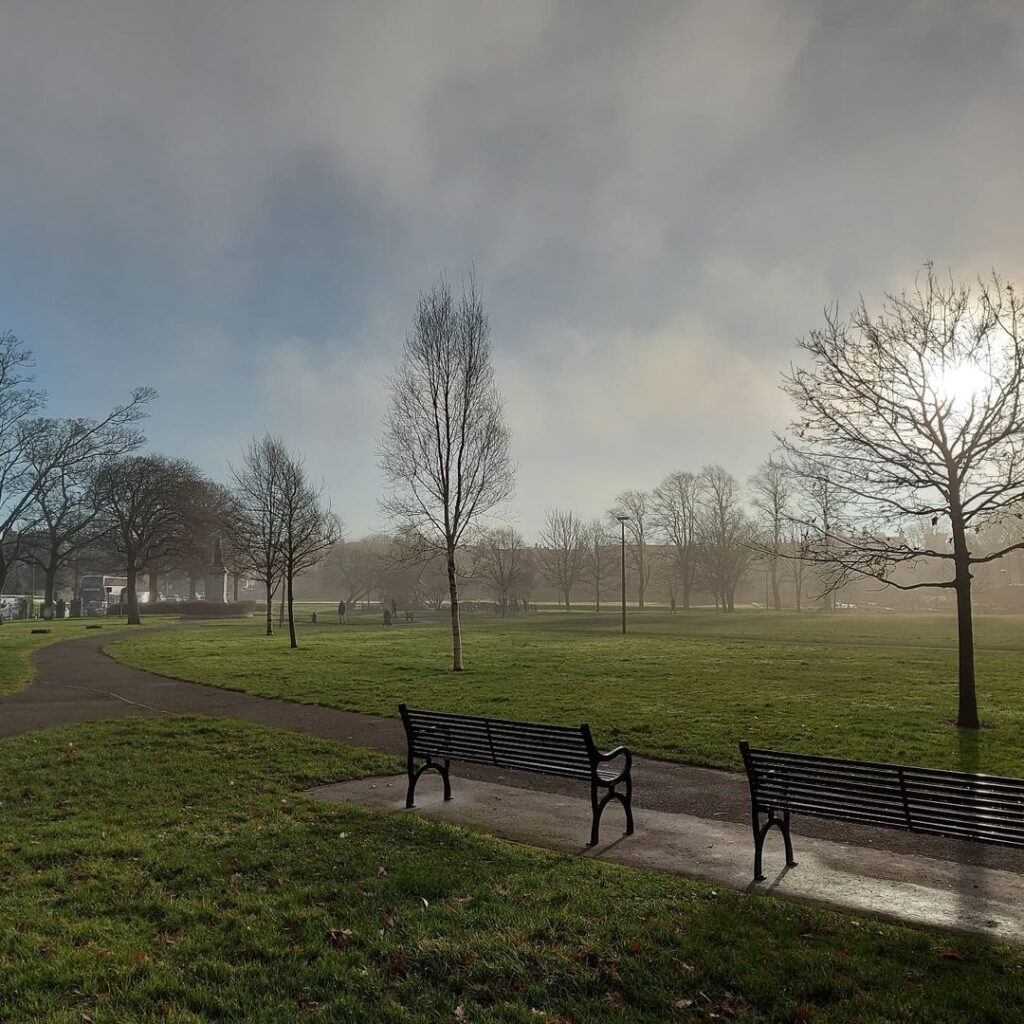 This family-friendly park was awarded the Green Flag in 2011 due to the quality of the open space, which consists of a range of facilities, including rugby pitches, monuments, and nature trails.
There are also wildlife viewing opportunities, woodland, and many lochs to discover. With plenty of space to enjoy, this is sure to be a fun experience.
Address: 141 Newhaven Rd, Edinburgh EH6 4QA, United Kingdom
8. Leith Links – the birthplace of golf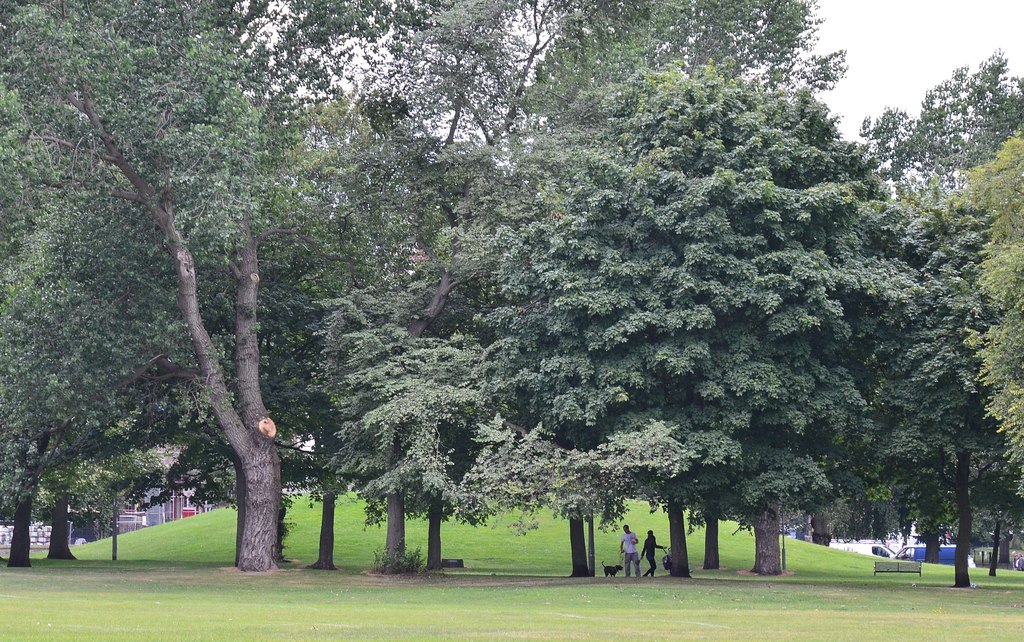 Located in the docks district of Edinburgh, you will find Leith Links, which is famous for being the birthplace of modern golf.
Here, you will find football pitches, playgrounds, cricket grounds, and tennis courts, to name but a few activities on offer.
Address: 4 Links Gardens, Leith, Edinburgh EH6 7EB, United Kingdom
7. Calton Hill – wonderful views over the city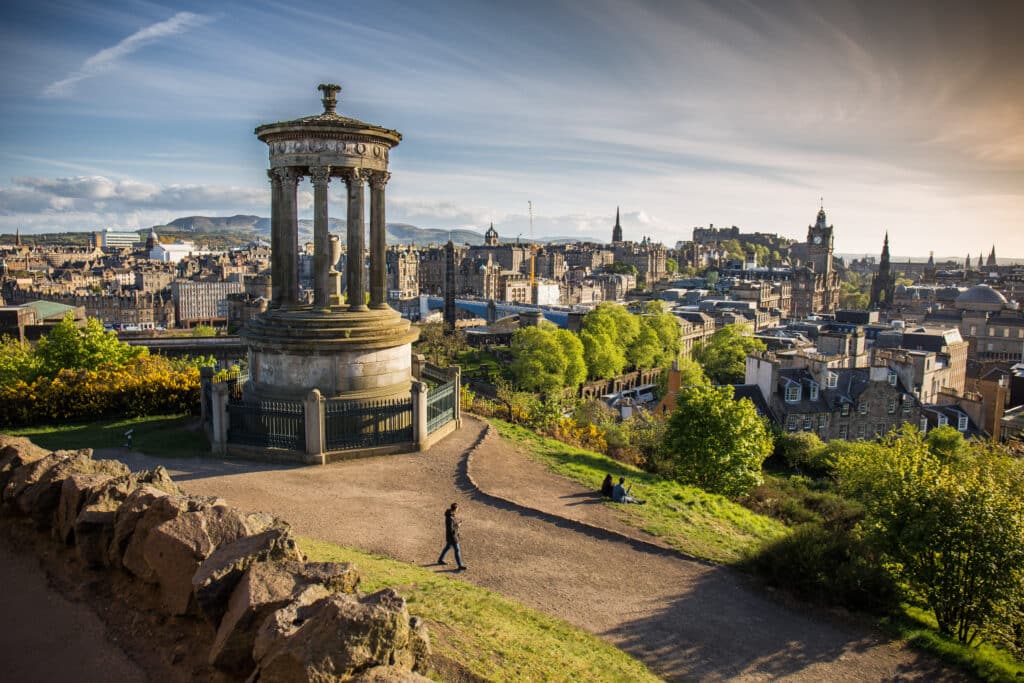 One of the city's UNESCO Heritage Sites is Calton Hill, which has a stunning placement perched above Edinburgh city, making it a popular space for amazing views over Princes Street, having picnics, and sundowners in the summer.
This hill is so iconic that it is often used in many paintings and photographs of Edinburgh. Most people who visit the city will venture up here at least once. Offering such fantastic views, it is no surprise Calton Hill is one of Edinburgh's top tourist sites.
Address: Calton Hill, Edinburgh EH7 5AA, United Kingdom
6. Saughton Park and Gardens – for nature and sports lovers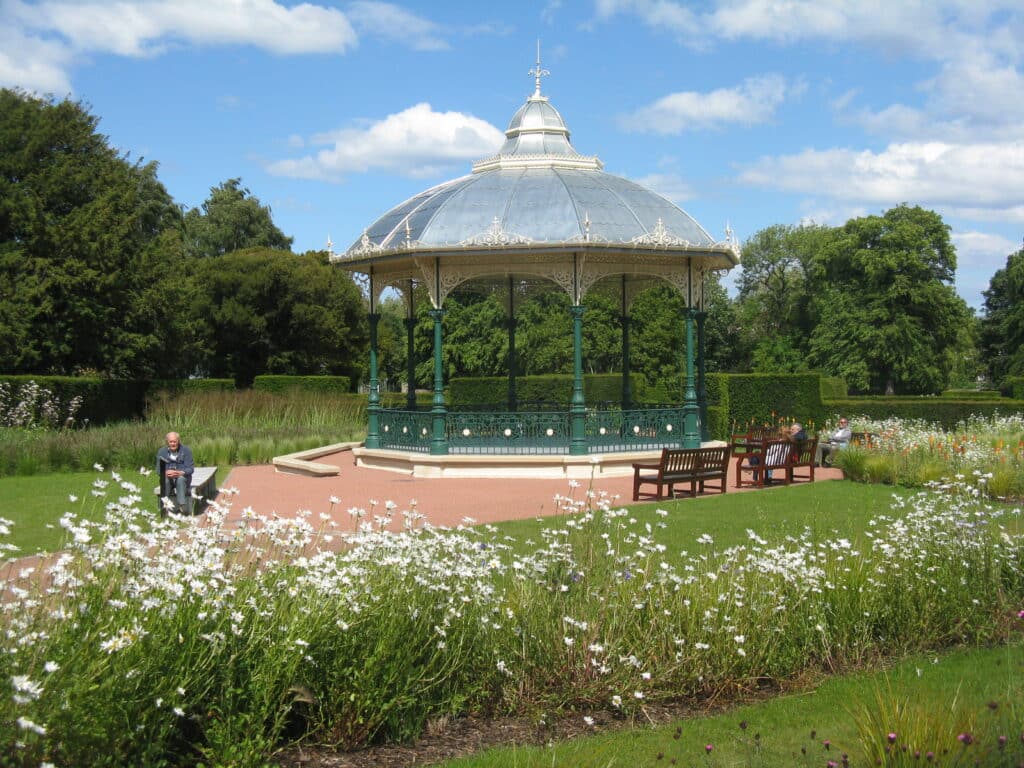 Saughton Park and Gardens is one of the hidden gems when it comes to the best parks in Edinburgh. Featuring the biggest skate park in Scotland, playing fields, athletics tracks, and play areas for the kids, there is plenty to enjoy.
Nature lovers will find this place a haven, with the sunken Italian garden, winter garden with exotic plants, and a rose garden to discover.
Address: Balgreen Rd, Edinburgh EH11 3BQ, United Kingdom
5. The Meadows – a haven for students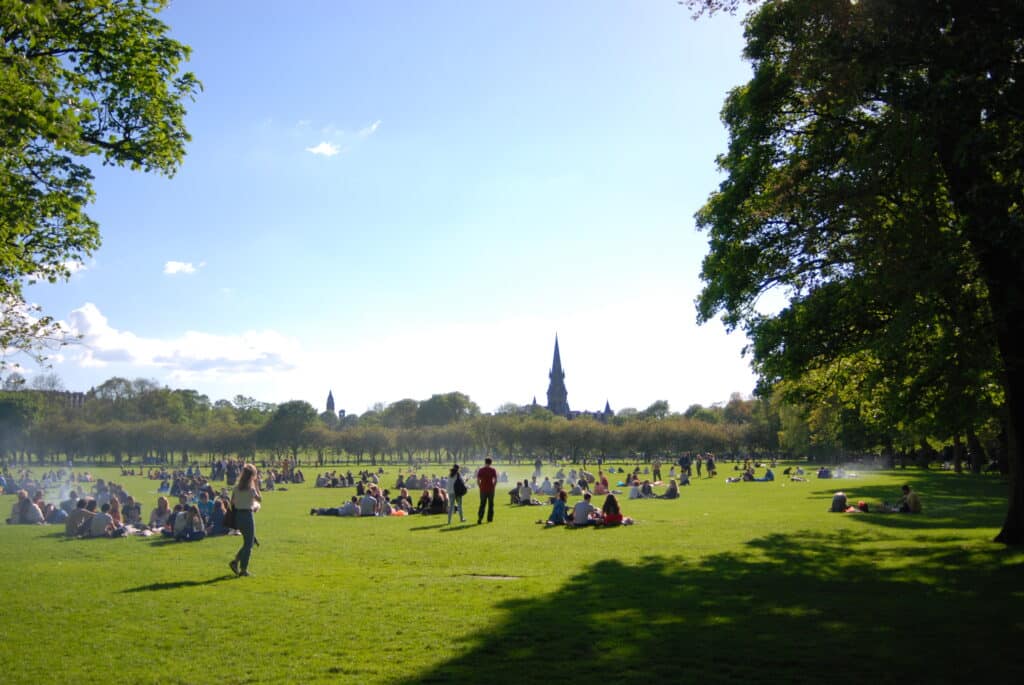 This huge park, which lies just south of the city, hosts many recreational areas, from croquet to tennis. There is also a large open grassland, as the name suggests, which is perfect for picnics, gatherings, and relaxing on a sunny day.
You will find many students here, taking breaks for lunch or opting to study amongst the trees. Why not grab a book from one of the city's top bookshops and spend an afternoon reading in the Meadows? Bliss!
Address: Melville Dr, Edinburgh EH9 1ND, United Kingdom
4. Dalkeith Country Park – a popular family park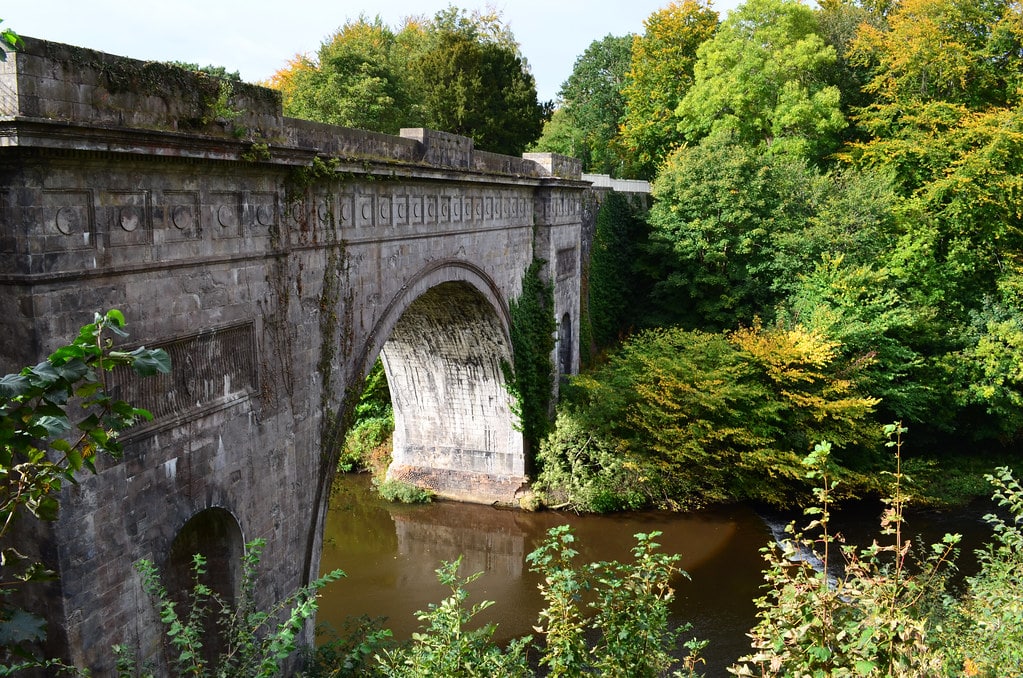 Located just five minutes from Edinburgh City Centre, you will find Dalkeith Country Park. This stunning country park is a hot spot for activities, wellness, nature trails, and, of course, lots of Scottish history, making it one of the best parks in Edinburgh.
There is truly something for everyone at Dalkeith Country Park, making it very popular with families.
Address: Dalkeith Country Park, Via King's Gate, Dalkeith EH22 1ST, United Kingdom
3. Inverleith Park – one of the best parks in Edinburgh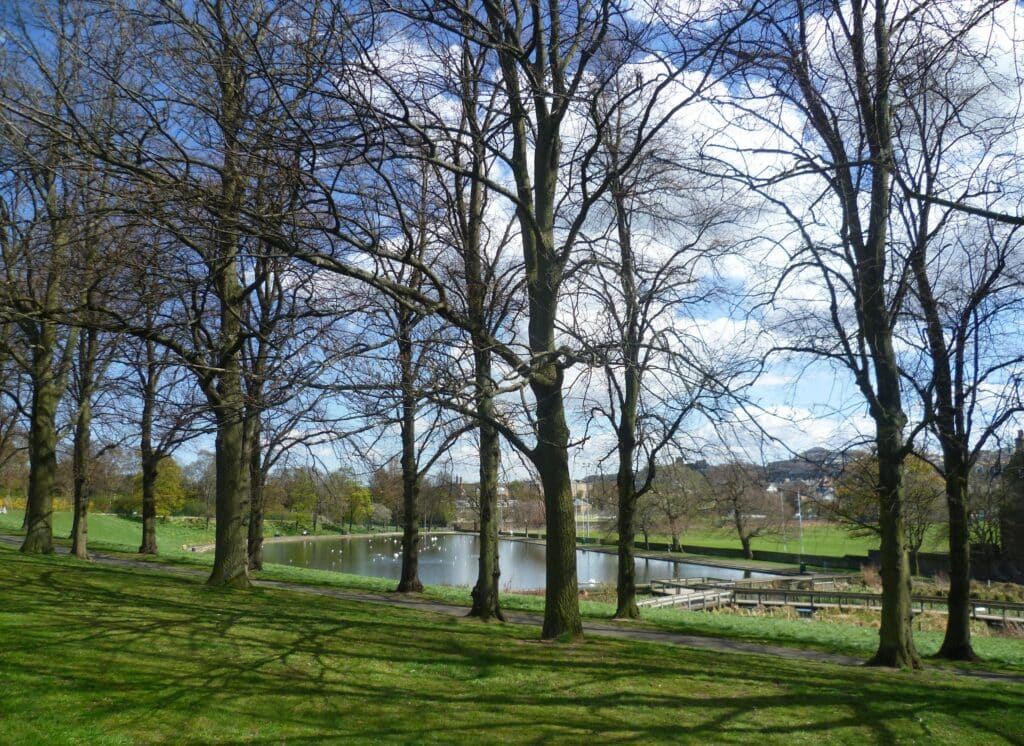 Inverleith Park is a major public park is one of the best parks in Edinburgh as it is home to a range of sports areas and a spectacular view over Edinburgh Castle.
It is also the prime location to watch the Edinburgh Fireworks Festival and the fireworks of Hogmanay.
Address: Inverleith Park, Edinburgh EH3 5PA, United Kingdom
2. Holyrood Park – an iconic city park and home to Holyrood Palace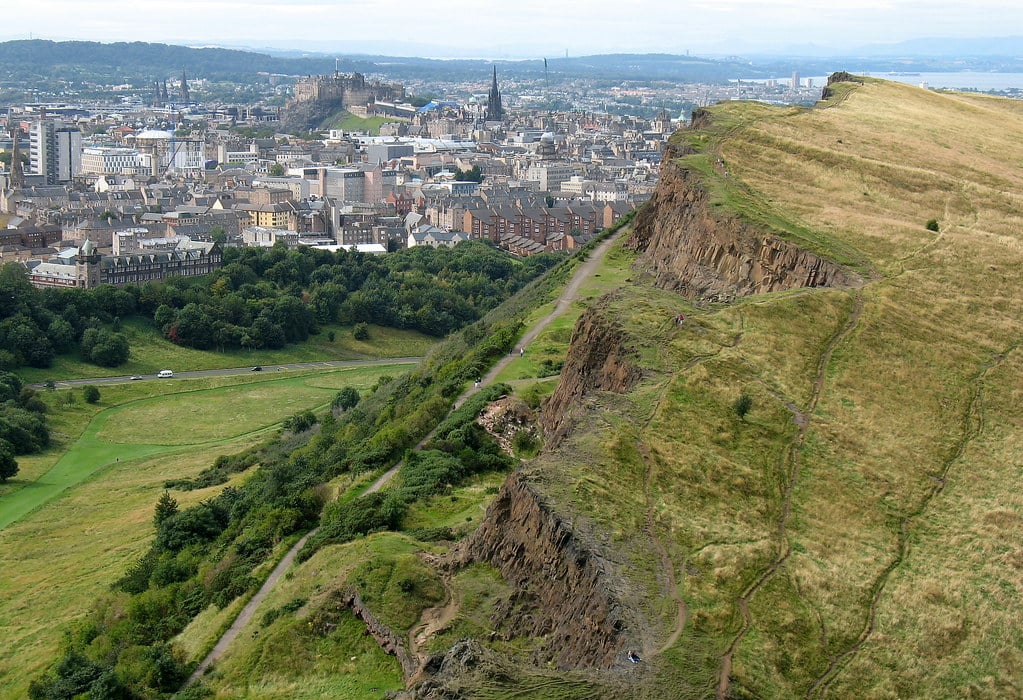 You might recognise this park as being an integral part of the city skyline, with the highest peak being the famous Arthur's Seat, popular with hikers and nature lovers.
It has many hills, rocks, glens, and lochs to explore and is most likely one of the reasons Edinburgh is one of Britain's greenest cities.
From here, you can enjoy incredible panoramic views of the city, including the iconic Edinburgh Castle. The park is also home to the iconic Holyrood Palace, an important site in Scottish history.
There are also lots of great Airbnbs nearby that provide you with easy access to this beautiful park.
Address: Queen's Dr, Edinburgh EH8 8HG, United Kingdom
1. Princes Street Gardens – a city landmark with fantastic views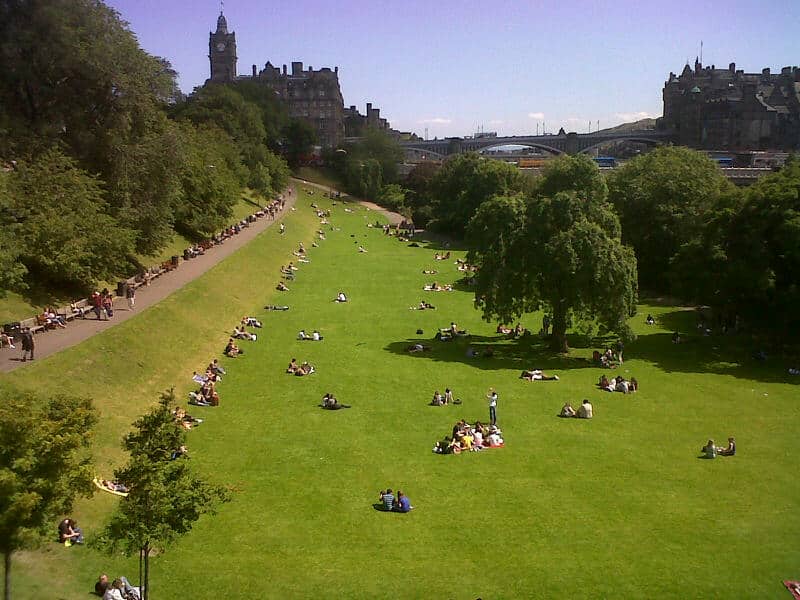 Known as the most beautiful gardens in the city, separating the old town from the new, Princes Street Gardens is an incredible urban park covering a whopping 37 acres.
Princes Street Gardens was created by draining the largest loch in the city and is now a popular place for meeting friends and enjoying a walk in nature all year round, making it one of the best parks in Edinburgh.
Close to all the most popular tourist sites in Edinburgh, Princes Street Gardens is the perfect space for kids and families on a busy day in the city. Grab some delicious brunch and then for a walk here for the perfect morning in Edinburgh City.
Address: Princes Street, Edinburgh EH2 2HG, United Kingdom
Notable mentions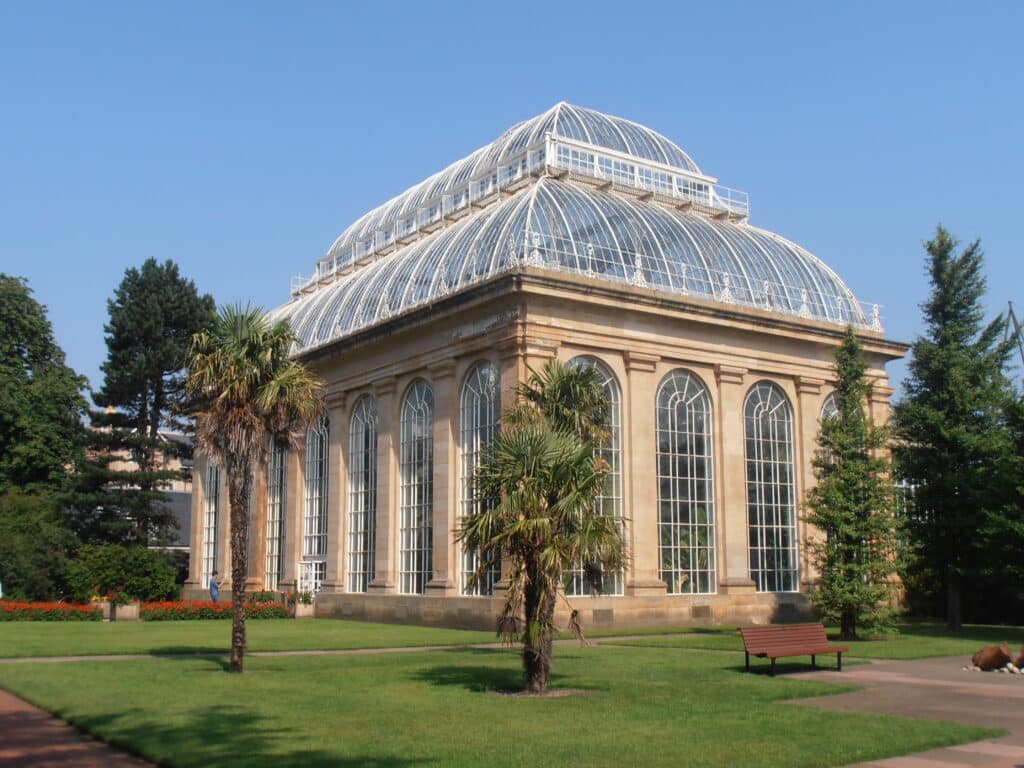 Hermitage of Braid: A hillside nature reserve with wonderful views over the city.
Figgate Park: Figgate Park is a tranquil park with a large pond, much wildlife, a fantastic playground, and nature trails to discover.
Lochend Park: A haven for bird watchers, close to the city. This is a fun experience not far from the city's top tourist sites.
Braidburn Valley Park: Braidburn Valley Park is an excellent place to walk amongst beautiful nature.
Blackford Hill: Blackford Hill is a great hike in Edinburgh. Offering amazing views, Blackford Hill is the perfect space for a fun day out.
Royal Botanic Garden: The stunning Royal Botanic Garden is a fantastic natural paradise in Edinburgh City.
Pentland Hills: Pentland Hills is a stunning natural site located to the southwest of Edinburgh City. This is the perfect space for a fun experience with family.
Regent Gardens: Located at Calton Hill, Regent Gardens is the perfect space for kids and adults alike. Boasting fantastic views over the city, Regent Gardens is one of Edinburgh's most popular tourist sites.
Cammo Estate Park: Located close to Edinburgh Airport, Cammo Estate Park is home to a beautiful walled garden and plenty of space to explore.
FAQs about the best parks in Edinburgh
Is Edinburgh expensive?
Compared to other major cities, Edinburgh City is reasonably priced. By UK standards, however, it can be considered an expensive British city.
Is Edinburgh safe?
Edinburgh is a very safe city, and it is very welcoming to foreigners. Still, you should be vigilant like anywhere else in the world, especially at night or in areas you are not familiar with.
How to get around the city?
The size of Edinburgh City makes it easy to navigate on foot or even by bike. Still, there is a great local bus system to take advantage of if you prefer. It is very easy to experience all the top tourist sites in Edinburgh.
What is the most famous park in Edinburgh?
Holyrood Park or Princes Street Gardens are the most famous park in Edinburgh.
What is the biggest park in Edinburgh?
Holyrood Park is the biggest park in Edinburgh.
How many parks are there in Edinburgh?
There are a whopping 32 parks in Edinburgh.