Edinburgh has a rich history and lots of landmarks to keep any visitor enthralled, and here are some of the best free things you can do in this bustling city.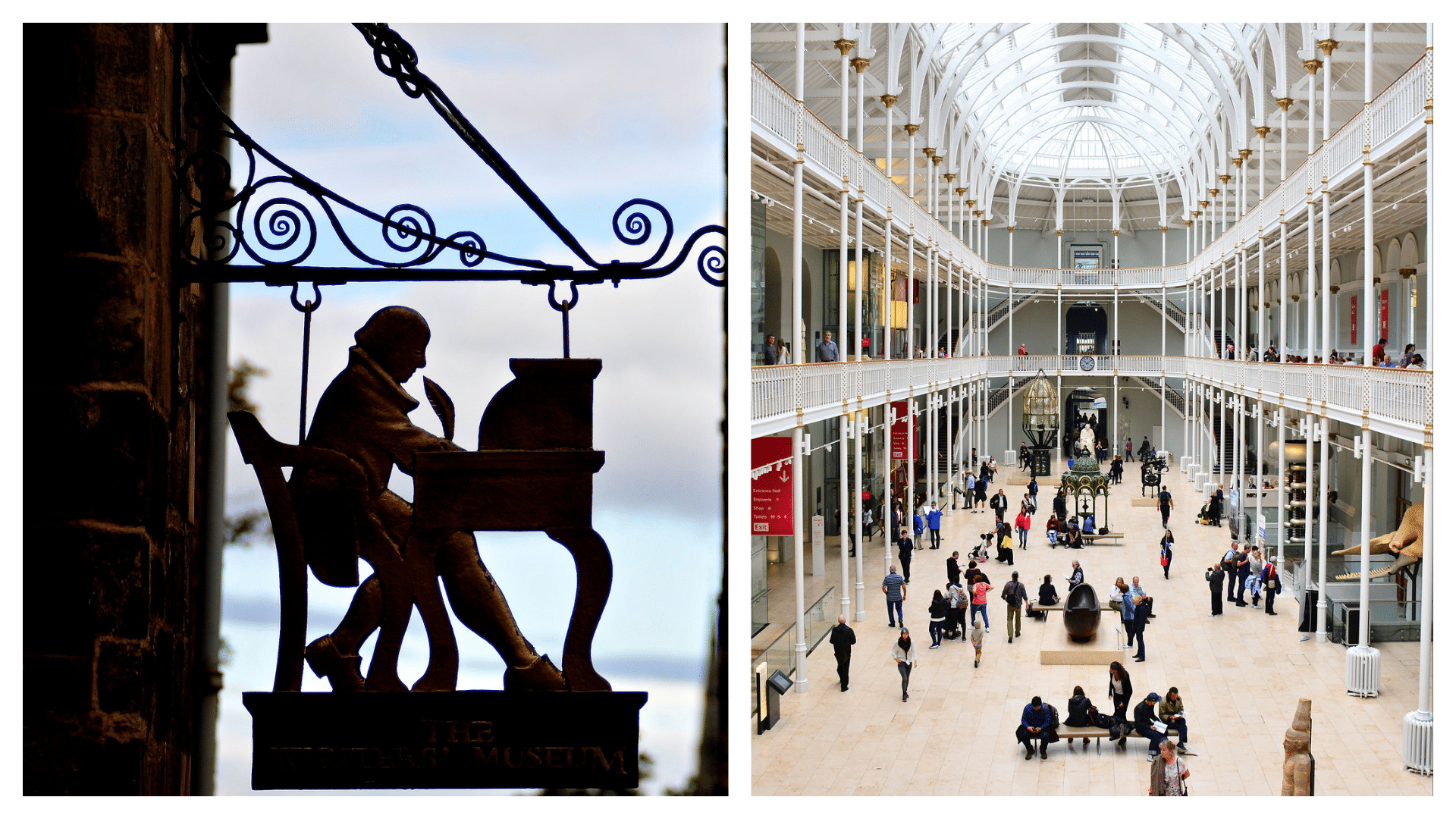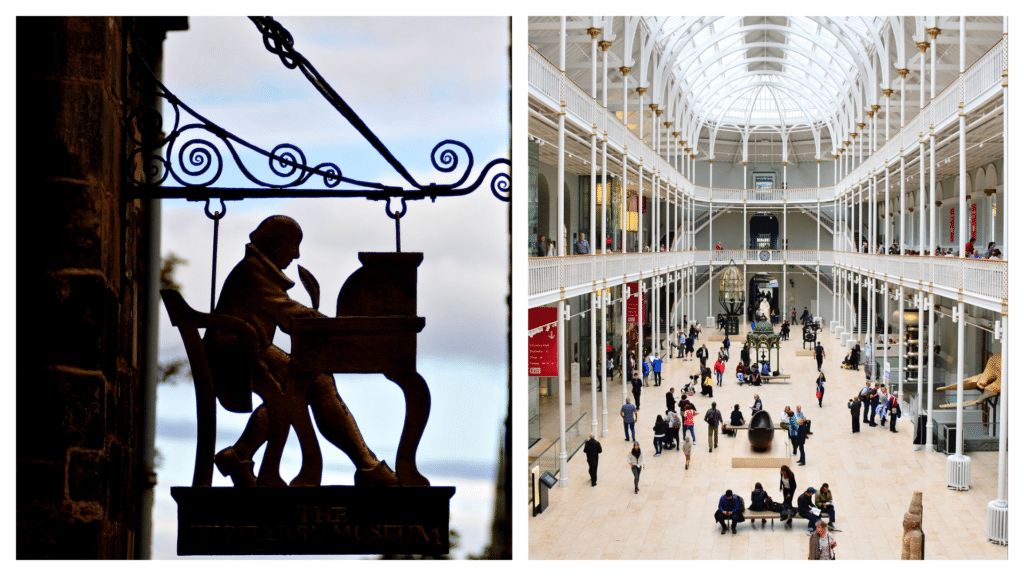 Edinburgh is not only the capital city of bonny Scotland but also one of the most exciting cities in the UK, with a rich heritage, fascinating culture and plenty of incredible landmarks and viewpoints to discover.
While visiting Scotland may involve paying admission for a thing or two, we are here to tell you there are many excellent, affordable, and even free things to do in Edinburgh.
So, for budget travel inspiration, let's check out these ten best free things to do in Edinburgh, the Scottish capital.
10. National Museum of Scotland – one of the many free museums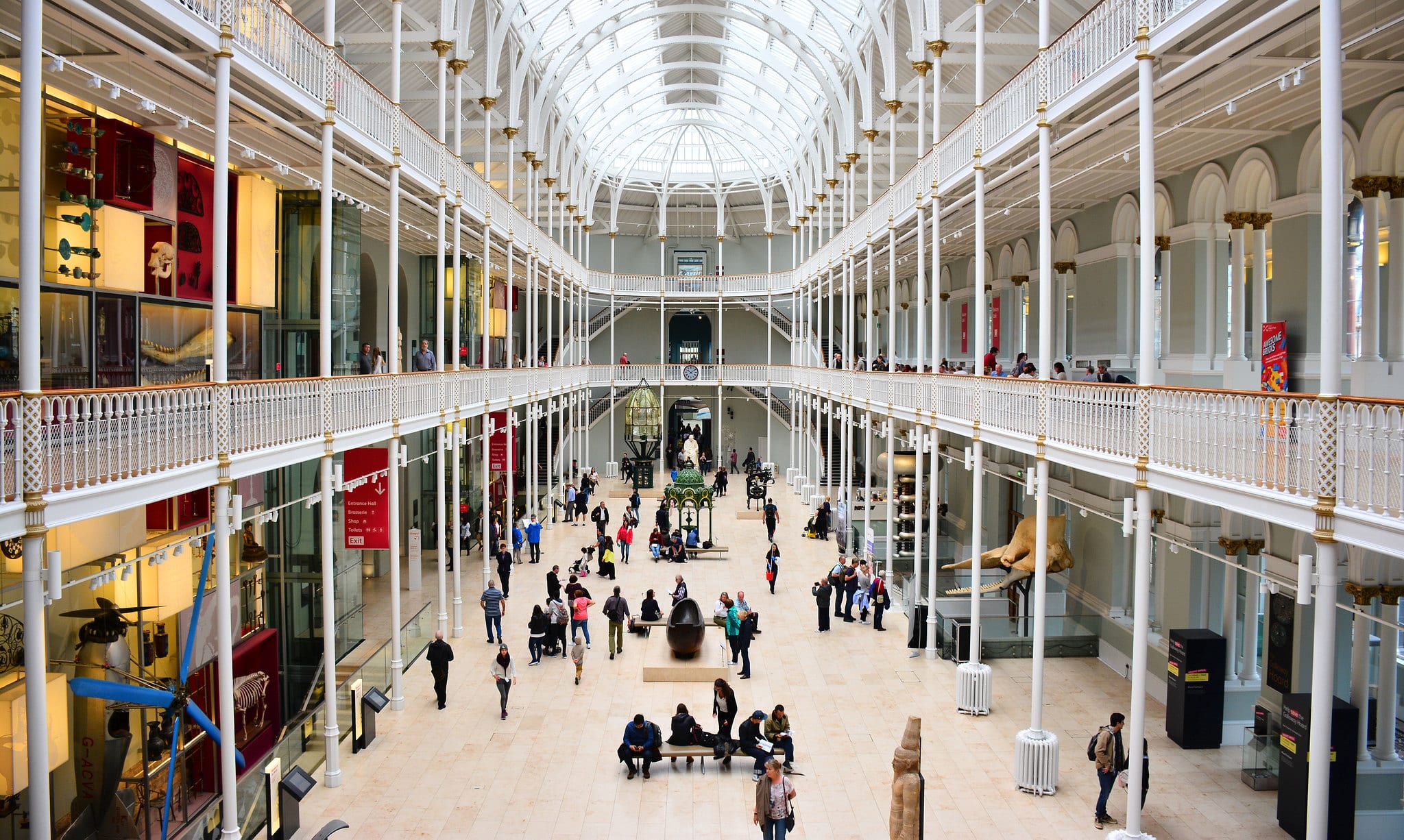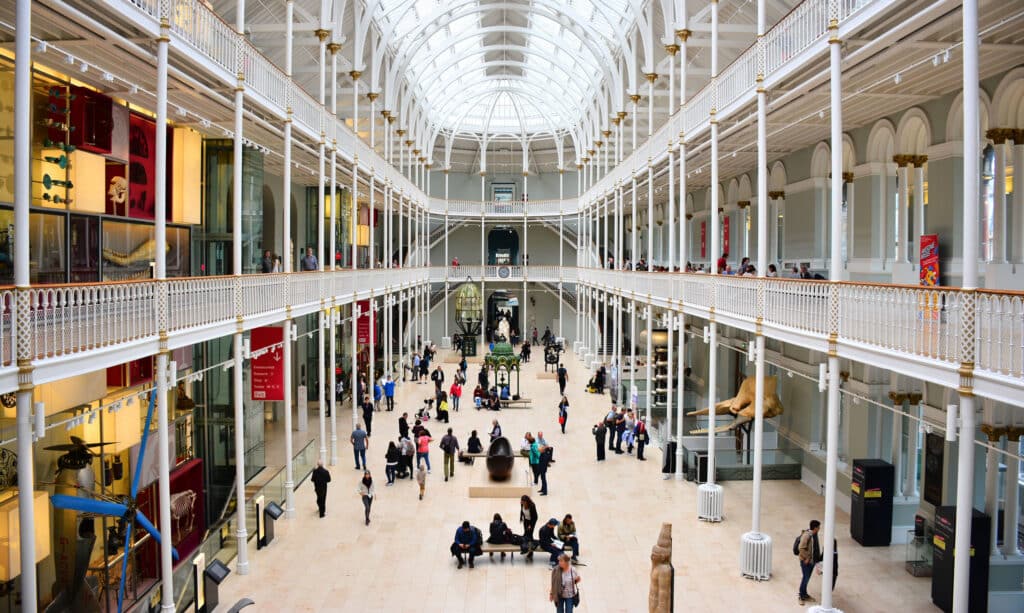 Edinburgh has a host of free museums to visit, and this is one of the best. Here you can observe all things about sharks, planes, and various technology.
Furthermore, the museum has an excellent restaurant with a view of the castle. Don't miss out on a visit even higher to the rooftop terrace, which is free.
Address: Chambers St, Edinburgh EH1 1JF, United Kingdom
9. Victoria Street – an iconic street to photograph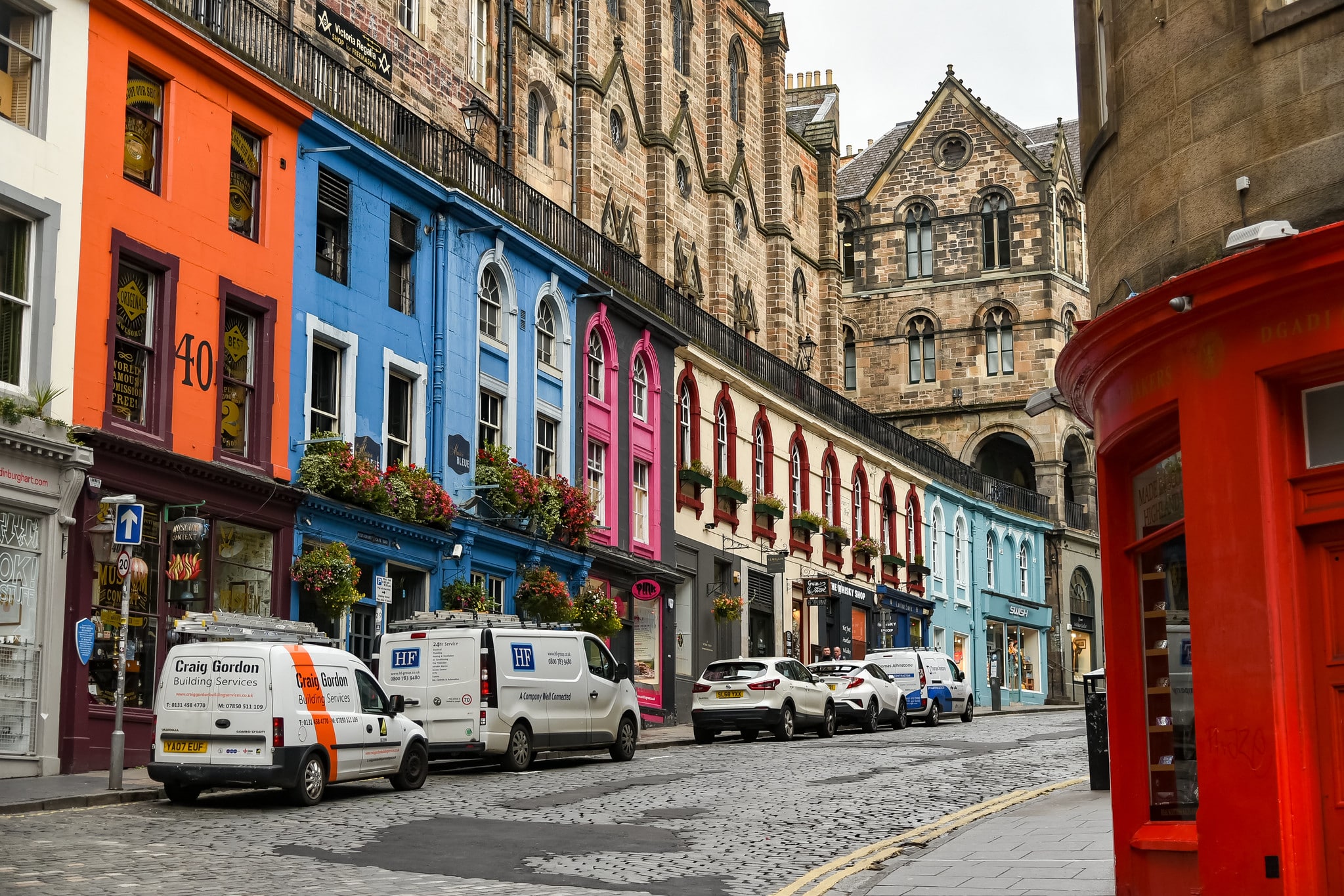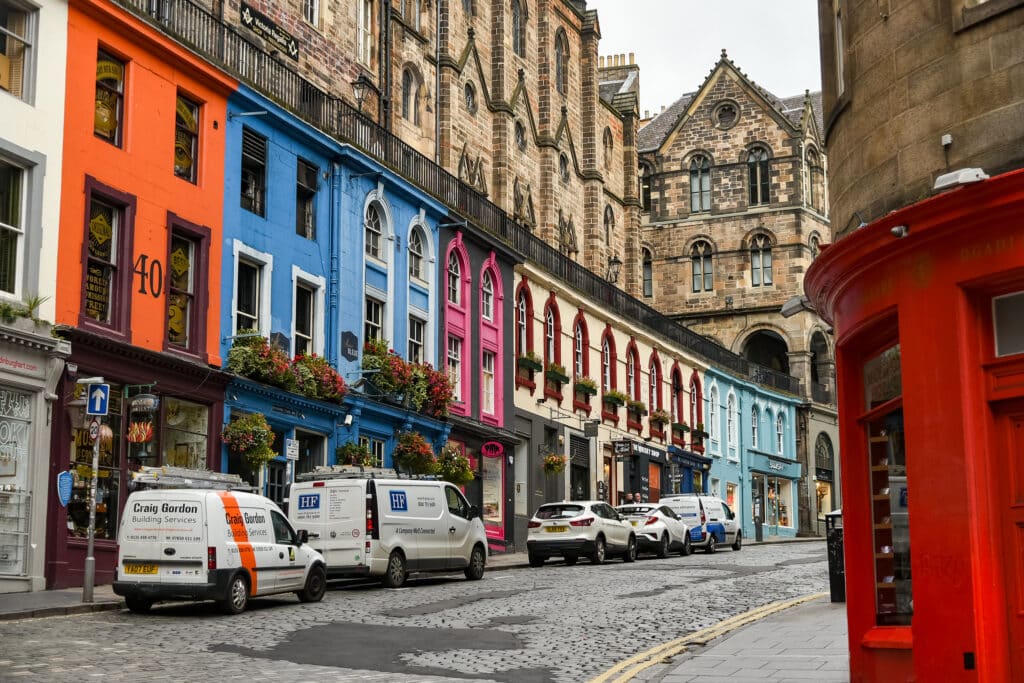 One of the best free things to do in Edinburgh city centre is to visit Victoria Street with your camera since this is the most photographed street in the city.
With its iconic cobbled streets and colourful storefronts, it's no wonder this spot is used for many postcards and adverts, so take as many as you can.
Address: Victoria Street, Edinburgh, United Kingdom
8. Greyfriars Kirkyard – one for the Harry Potter fans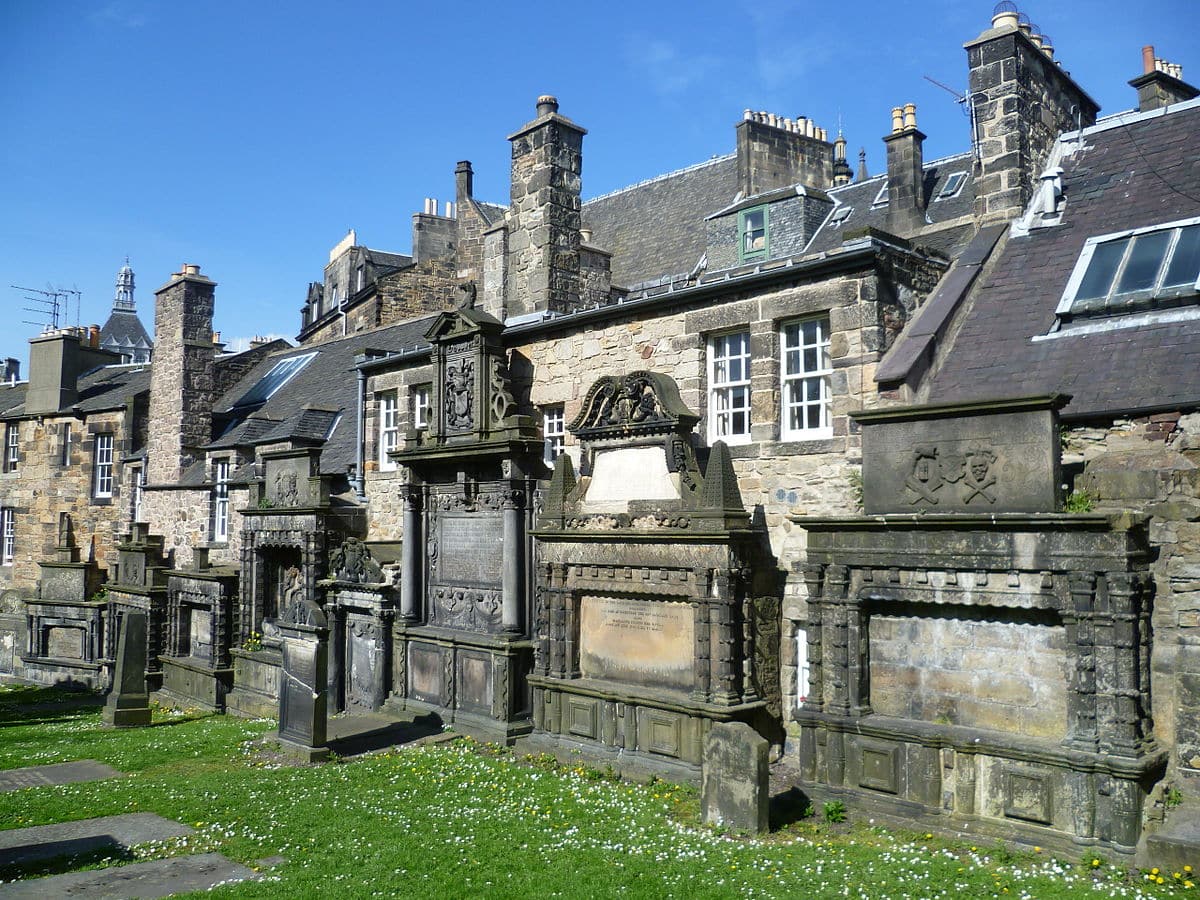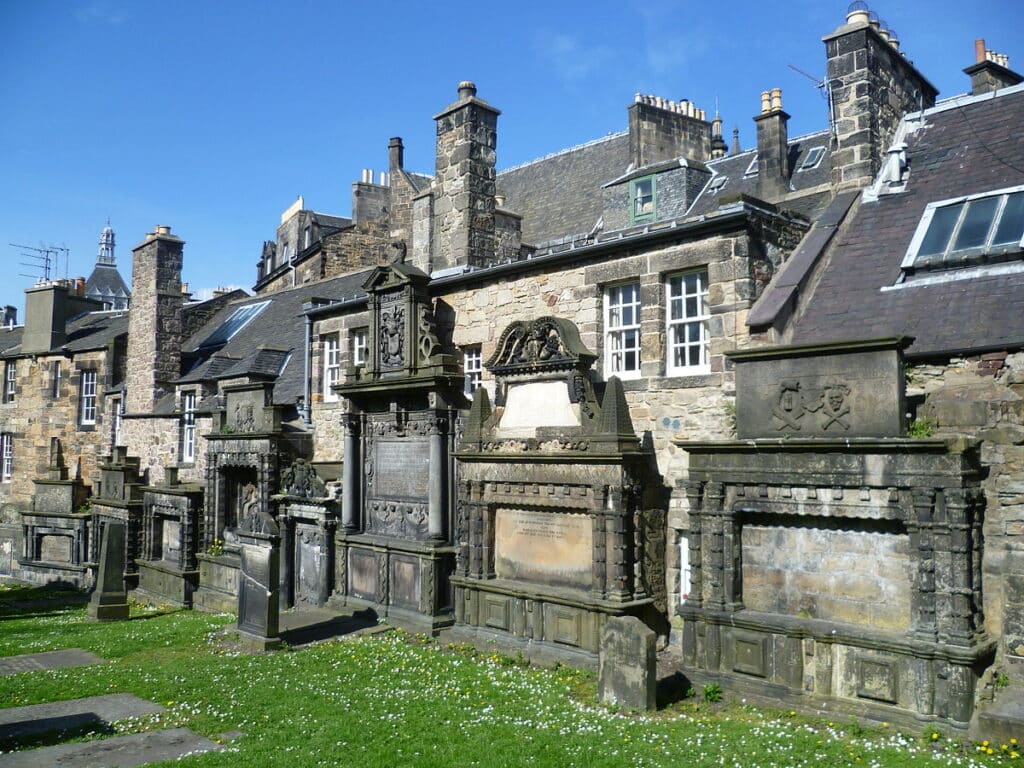 This is no ordinary graveyard; in fact, Harry Potter fans will most likely recognise some of the names on the headstones since J.K Rowling took inspiration from this place when writing her novels.
While this is entirely free, informative and spook-themed tours are available at a cost.
Address: 26A Candlemaker Row, Edinburgh EH1 2QQ, United Kingdom
7. The Elephant House – where J.K. Rowling penned Harry Potter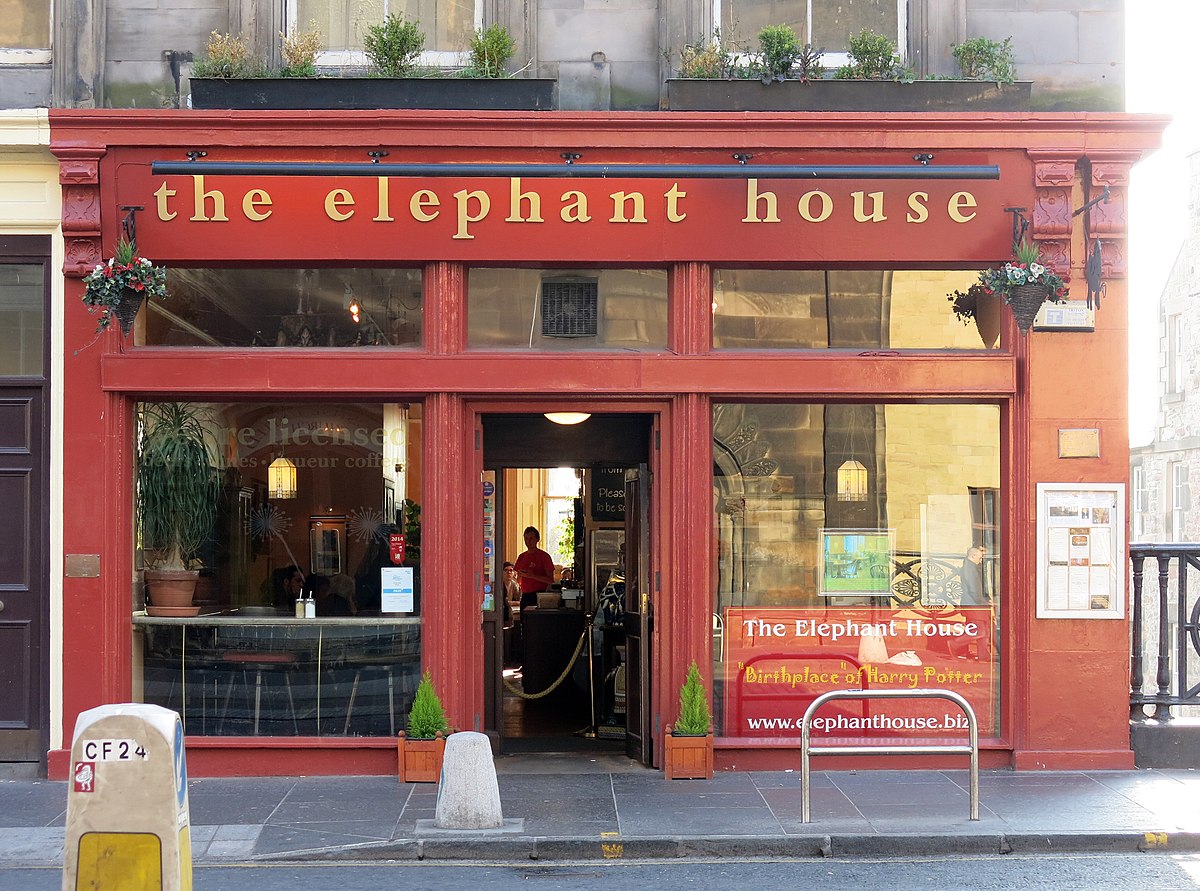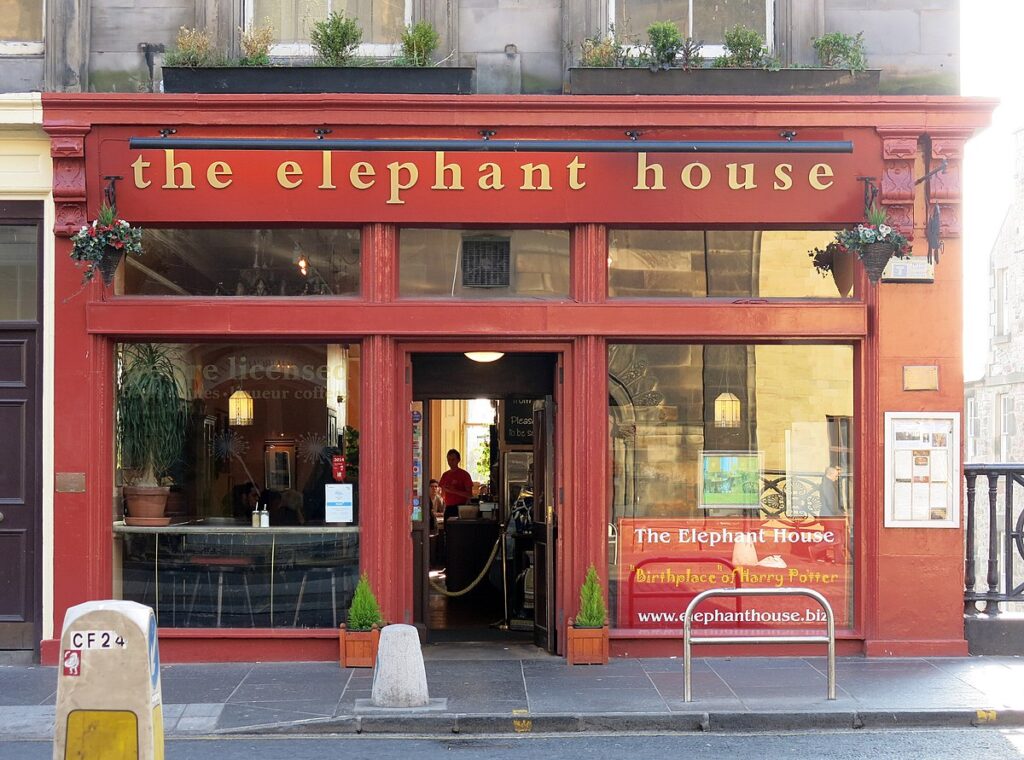 Continuing with the theme of Harry Potter, fans need to visit The Elephant House, which is well known for being one of the top cafes where J.K. Rowling wrote her iconic books.
There may be a line out the door, but it is worth the wait and going into view; it is one of the best free things to do in Edinburgh.
Address: 21 George IV Bridge, Edinburgh EH1 1EN, United Kingdom
6. Greyfriars Bobby – the most famous dog from Edinburgh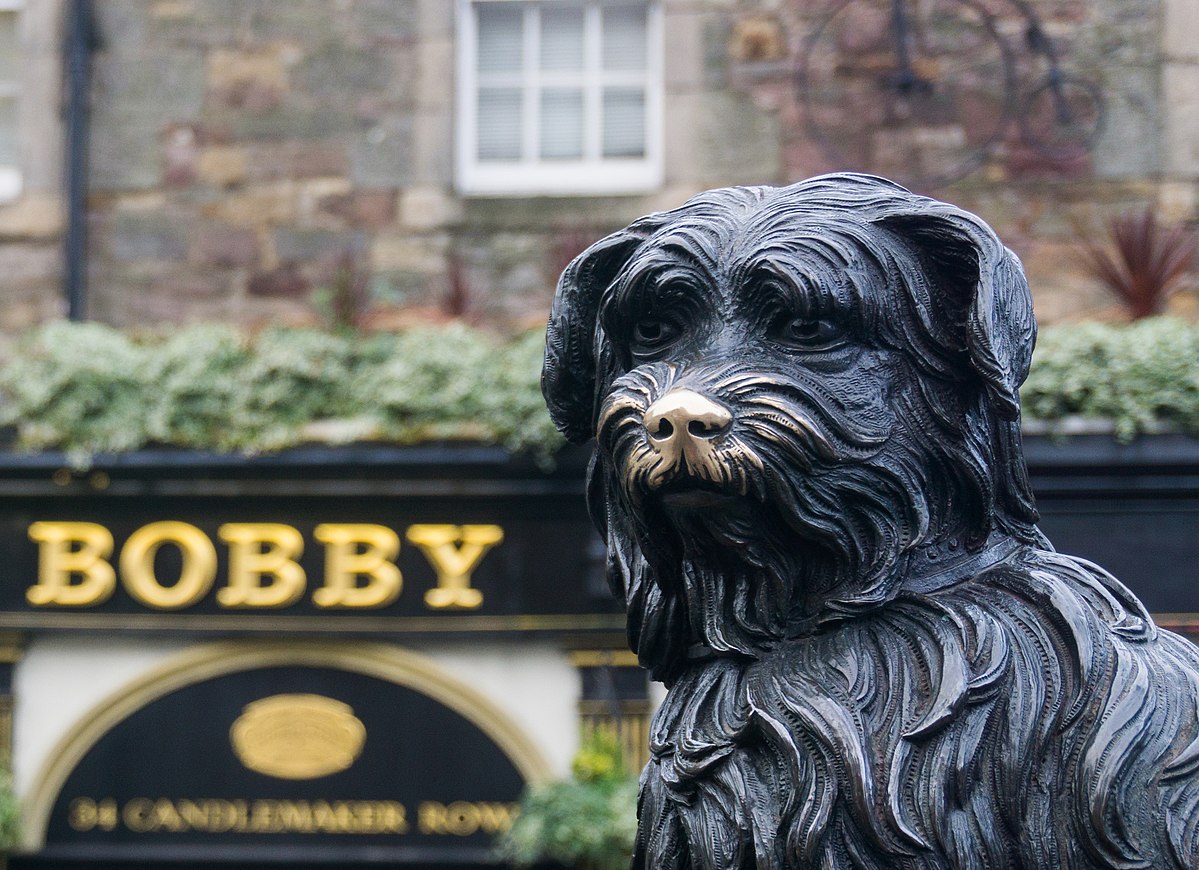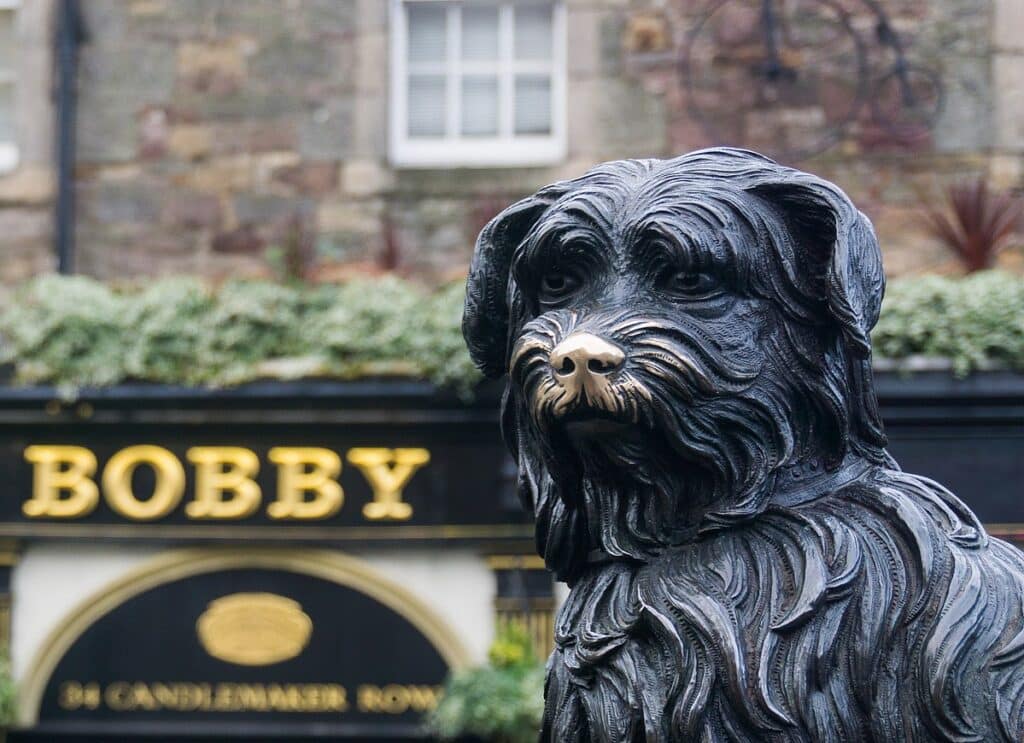 You cannot miss seeing the famous fountain statue of Greyfriars Bobby, a dog who first became iconic in the 19th century for guarding his owner, John Gray's grave for 14 years until his death.
The theme of many books and movies over the years, the dog's likeness now stands life-sized in the city's centre.
Address: Edinburgh EH1 2QE, United Kingdom
5. Explore the old town – stroll down the Royal Mile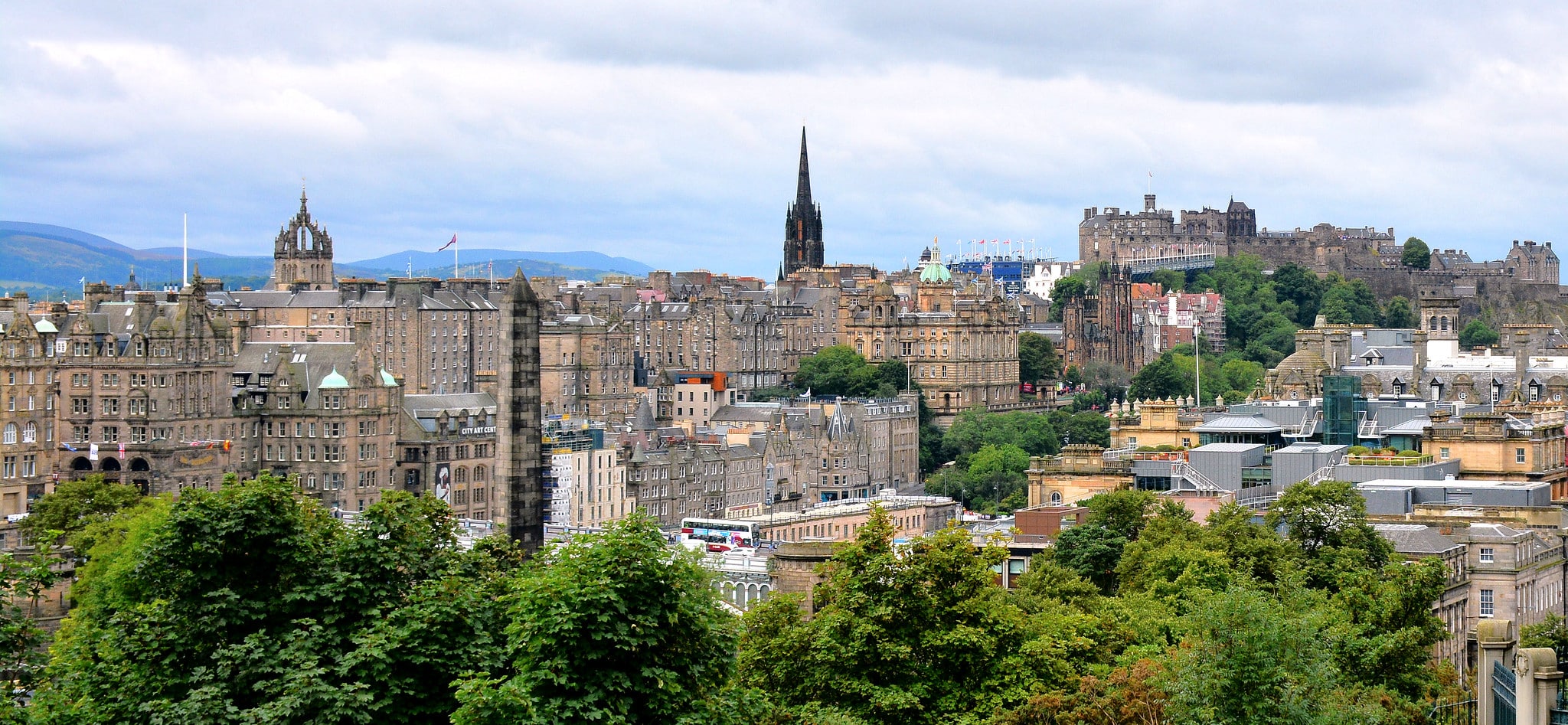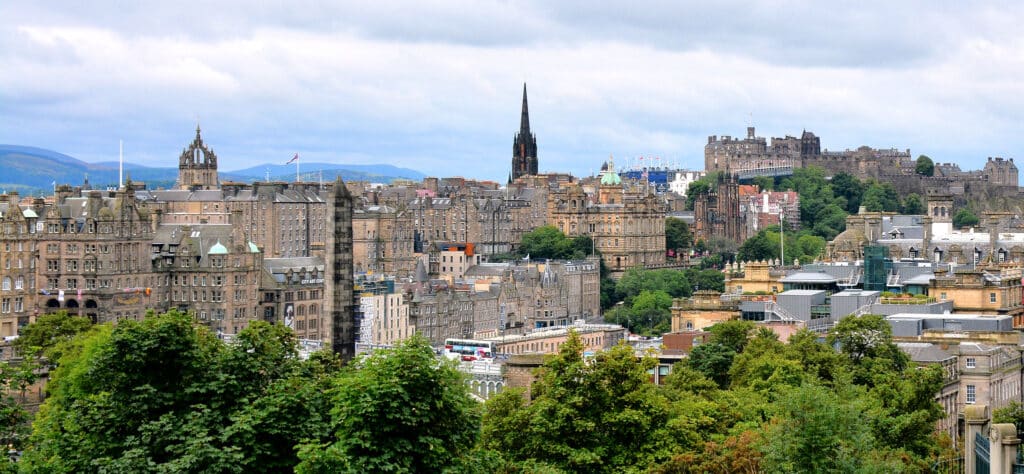 One of the best free things to do in Edinburgh is to wander around the old town, which is a top attraction in its own right.
Walking down Royal Mile, you will notice the iconic Edinburgh Castle to one end and Holyrood Palace to the other. You could easily spend the day marvelling at the historic area.
Address: 109 The Royal Mile Royal Mile, Edinburgh EH1 1SG, United Kingdom
4. The Writers' Museum – Edinburgh's literary greats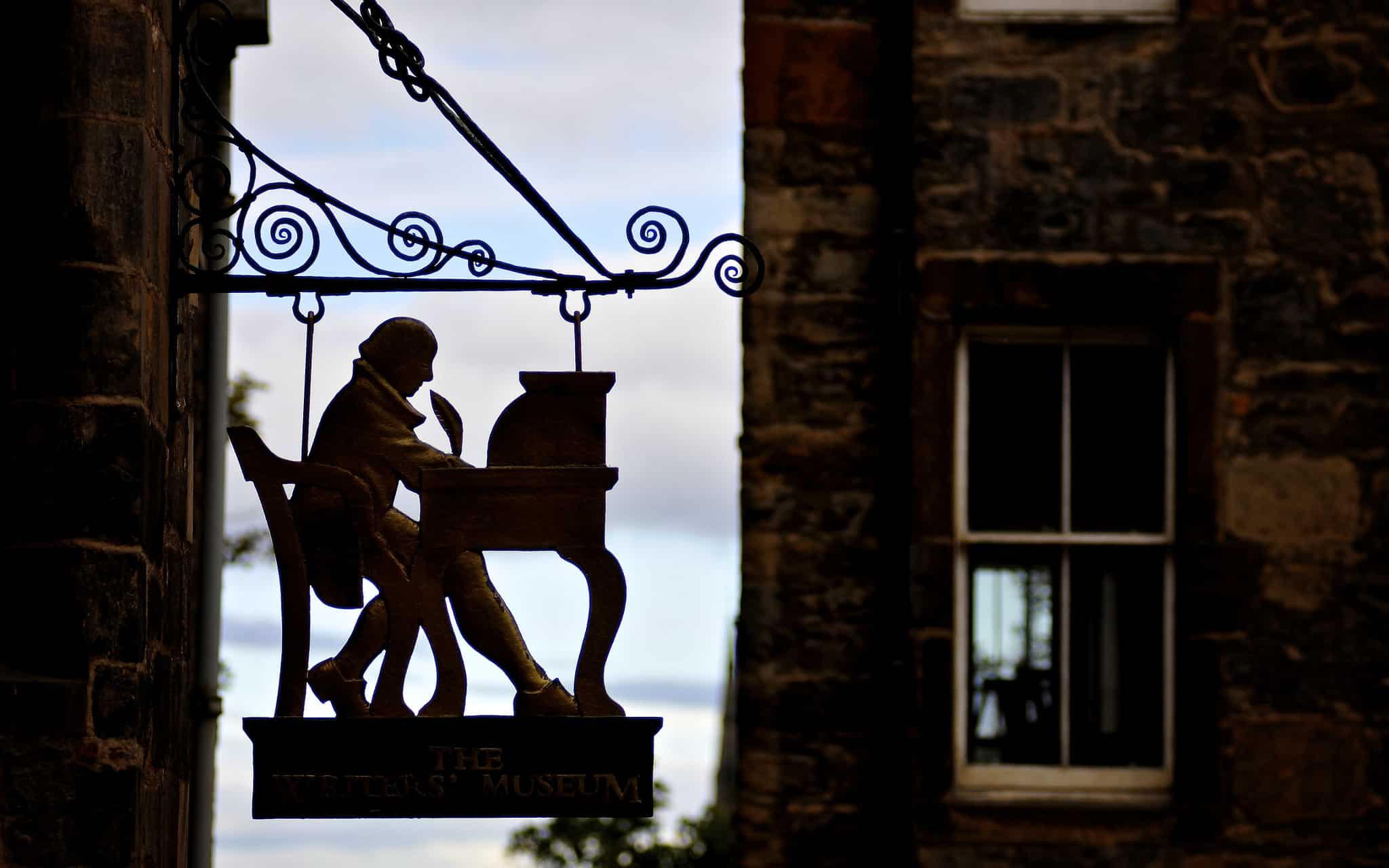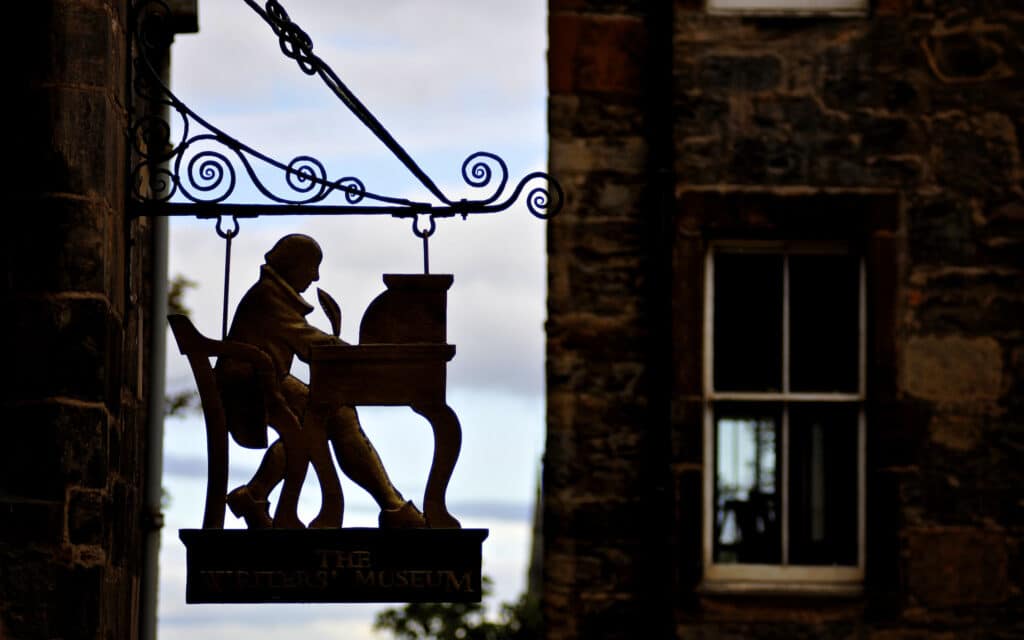 Literary enthusiasts cannot miss out on a visit to this fascinating museum which delves into the city's literary past and teaches about great writers such as Robert Burns, Sir Walter Scott, and Robert Louis Stevenson. You can find this spot at Lady Stairs House at the Lawnmarket.
Address: Lawnmarket, Lady Stair's Cl, Edinburgh EH1 2PA, United Kingdom
3. Calton Hill – stunning views over the city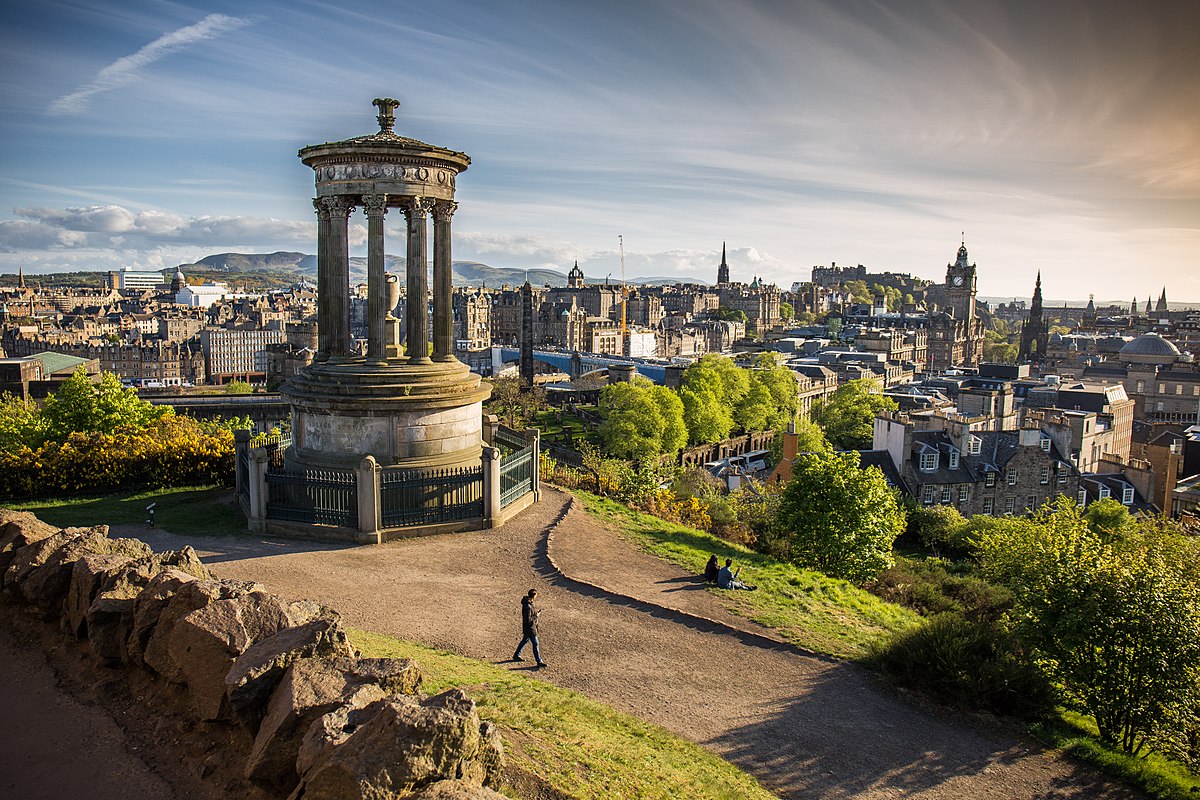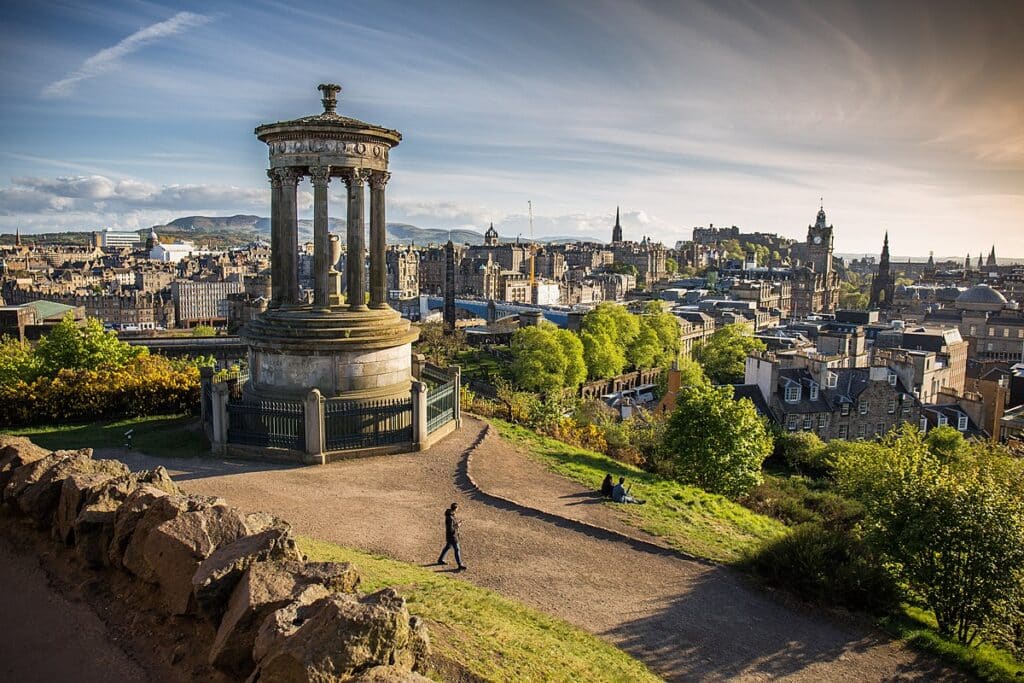 One of the best free things to do in Edinburgh is to go to Calton Hill and witness the panoramic views over the city. From here you will see Arthur's Seat, Holyrood, Edinburgh Castle, and much more, so bring your camera and a picnic as the locals do.
Address: Edinburgh EH7 5BN, United Kingdom
2. Holyrood Park – one of the top landmarks in Edinburgh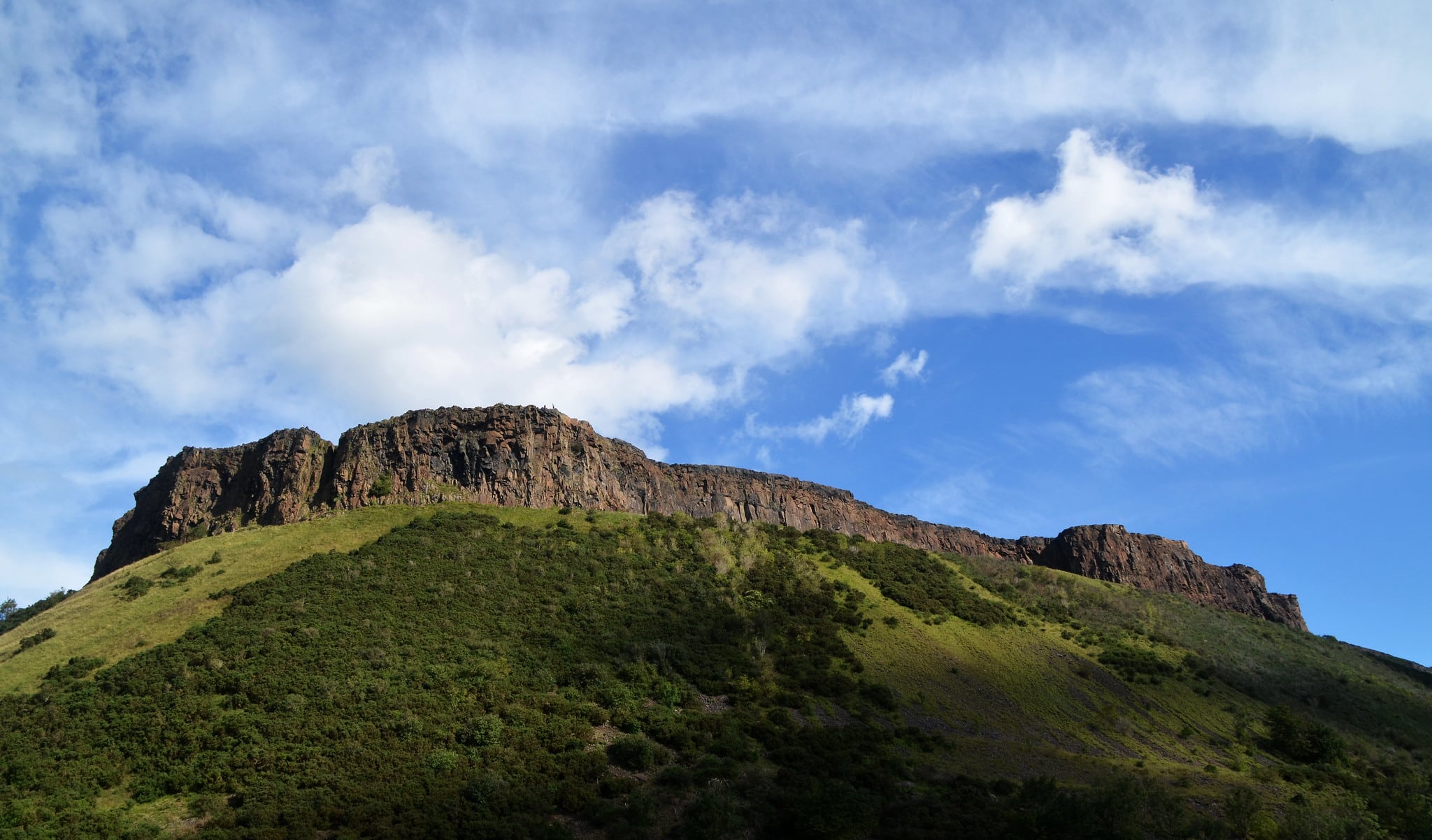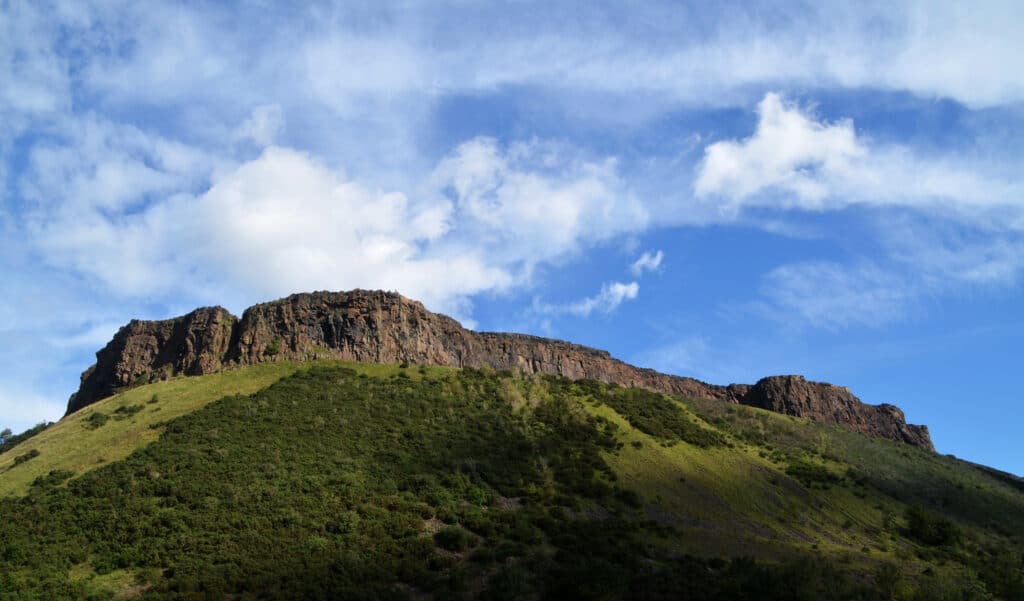 Walk through the craggy hills of this public park and get to the highest point, the famous landmark of Arthur's Seat, for a 360-degree spectacular view over the city and the Lothians. Don't miss the free exhibition about the park's geology at the Holyrood Information Centre.
Address: Queen's Dr, Edinburgh EH8 8HG, United Kingdom
1. Princes Street Gardens – a great view of Edinburgh Castle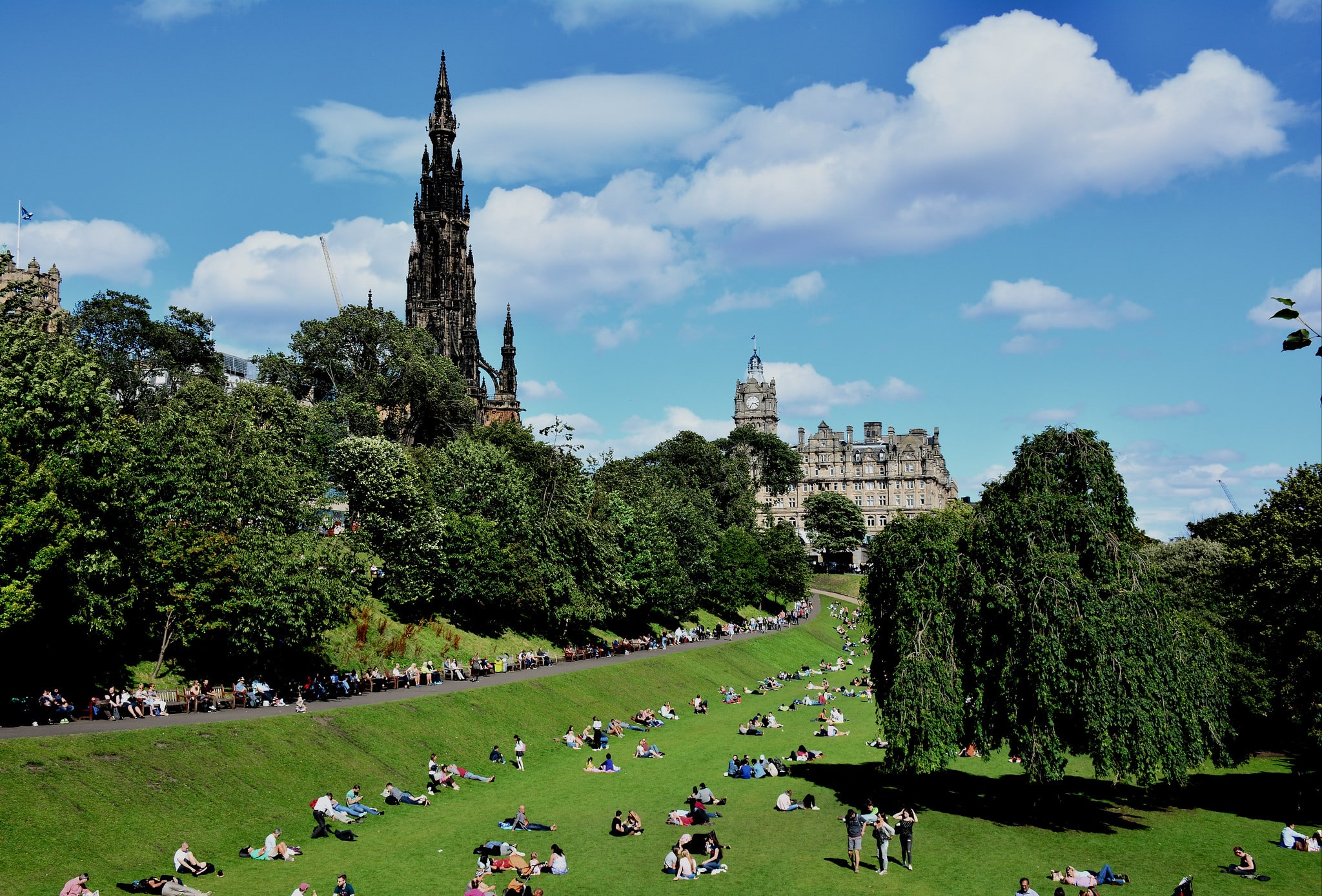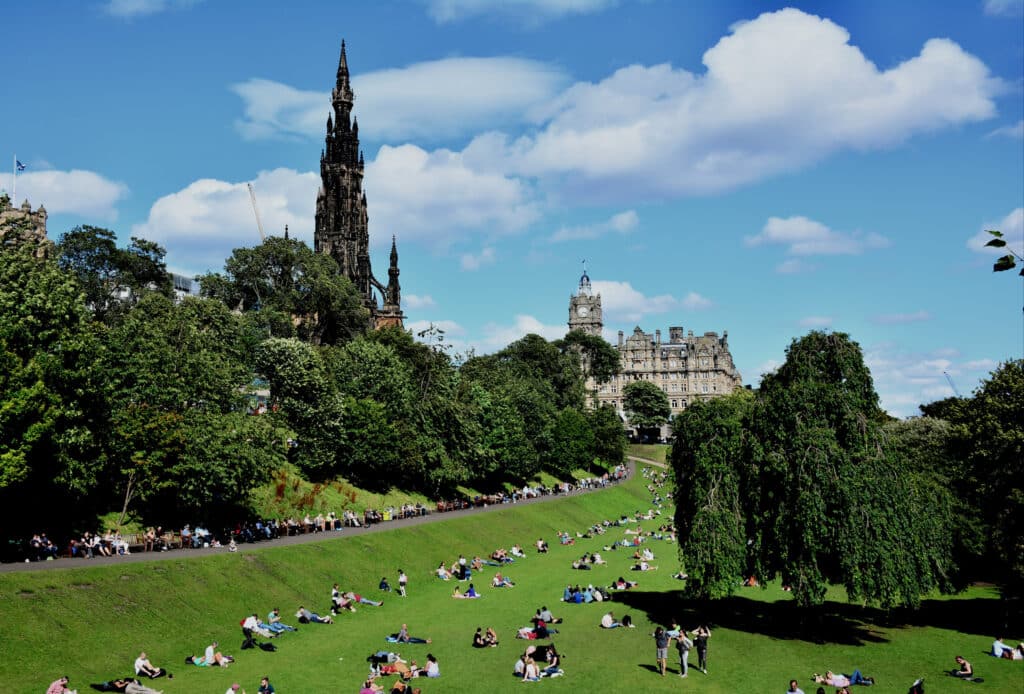 There are a few reasons why this is one of the best free things to do in Edinburgh. Firstly, the Castle is located just above the gardens, so the view is excellent.
Moreover, it is legal to publicly drink here, unlike any other Scottish city, so take some sundowners and a picnic and enjoy a summer evening here.
Address: Princes St, Edinburgh EH2 2HG, United Kingdom
Other notable mentions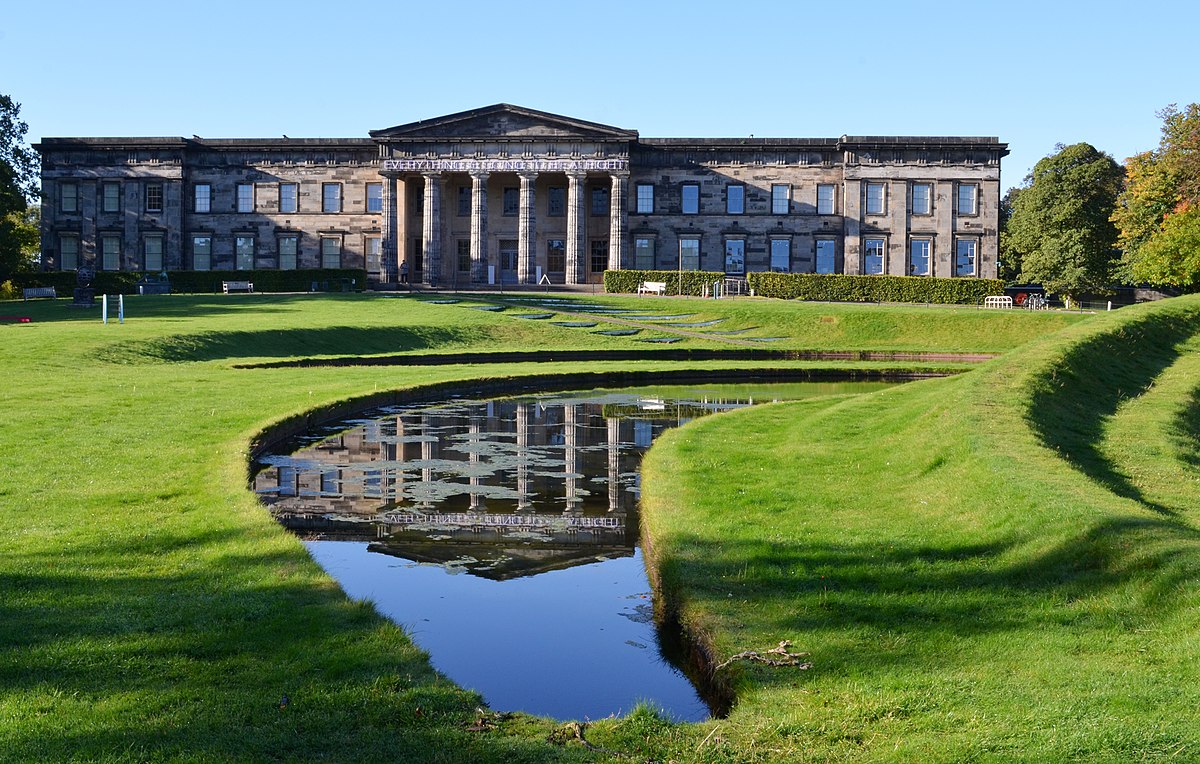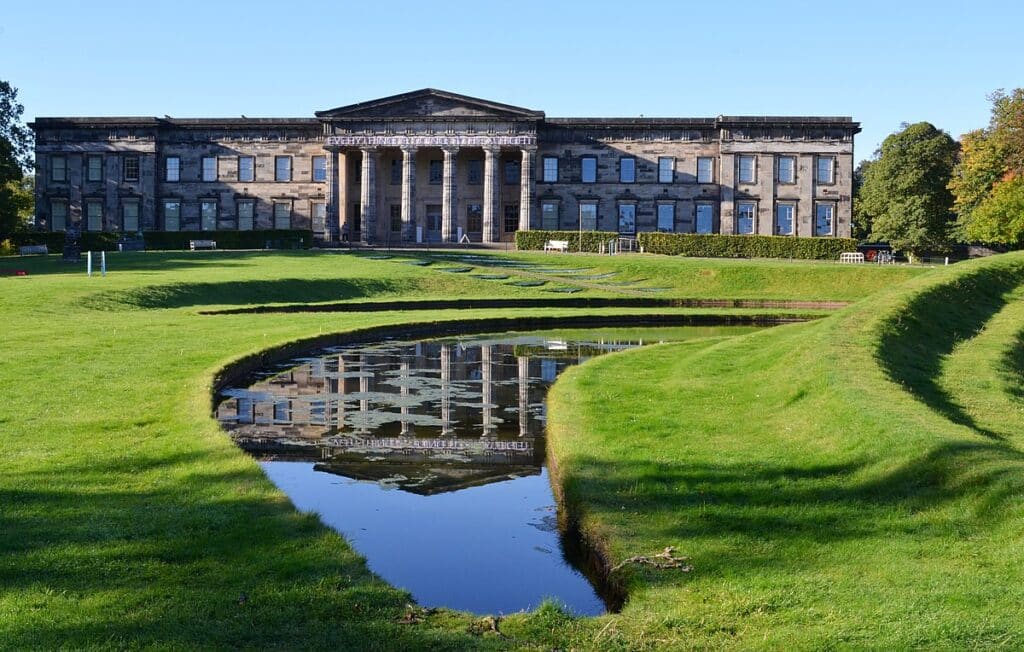 Scottish National Gallery of Modern Art: Art lovers must visit this free art gallery, home to one of the most significant art collections in the world.
Scotsman Steps: These famous steps are located at the Scotsman Hotel and have a longstanding history and a colourful past. They were once the home of art exhibitions in the 50s and 60s.
Botanical Gardens: With ten different themed glasshouses to explore, all representing various climatic zones, the Botanical gardens are a great way to spend a sunny day.
Scottish National Portrait Gallery: This was the world's first purpose-built portrait gallery. Located on Queens Street, this intriguing gallery is one of the city's most remarkable historic buildings, and the featured portraits are just as fascinating.
FAQs about the best free things to do in Edinburgh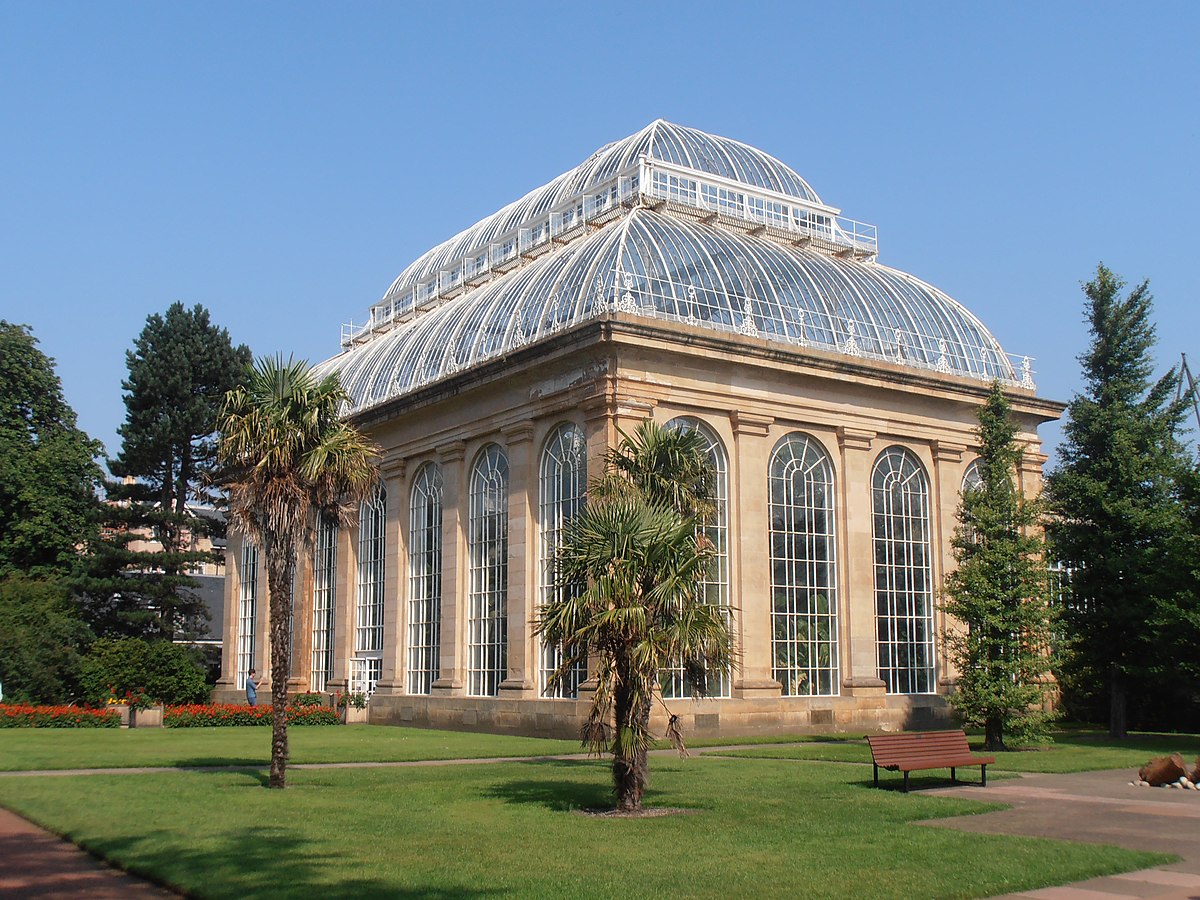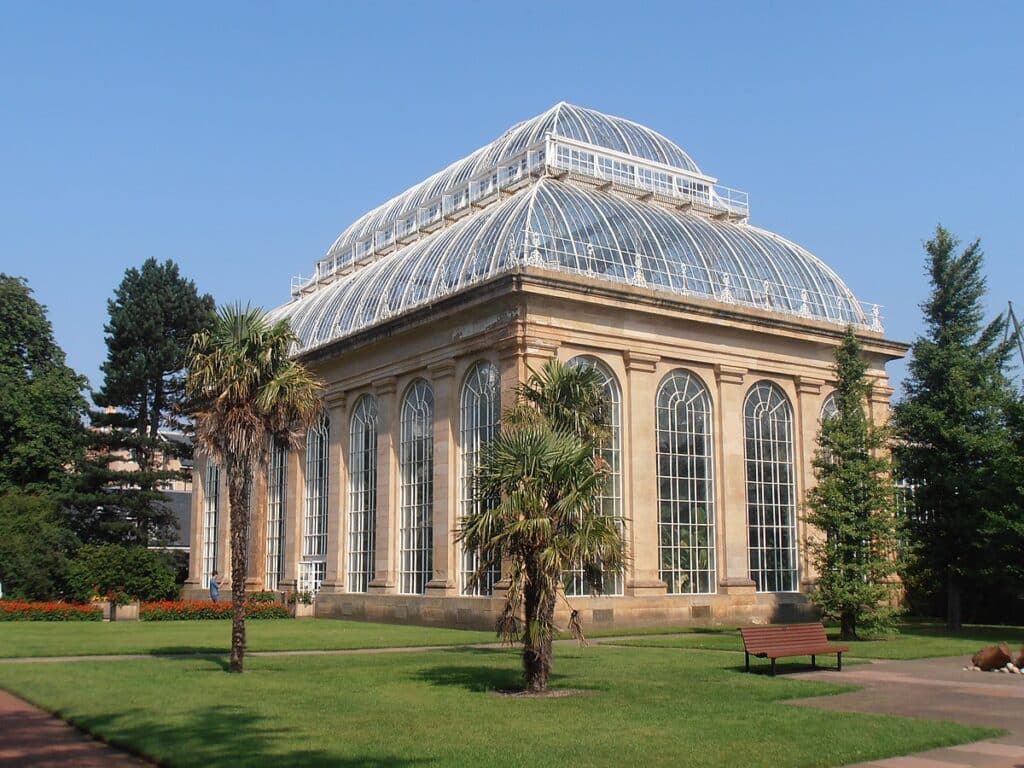 Are Edinburgh museums free?
The best thing about visiting Edinburgh is that most, if not all, of the museums are free. There are so many to choose from, so take advantage of learning as you visit.
Can you see Edinburgh Castle for free?
While most must pay admission to Edinburgh Castle, it is free for children under five, members of the British Armed Forces, and carers.
Can you walk everywhere in Edinburgh?
Edinburgh is a very easily accessible city on foot, making it a great place to explore in a short time.
So, now you have seen how incredible Edinburgh is and how many free things there are to do when visiting, why not plan a trip to Scotland's capital for a taste of culture and Scottish history on a budget?