Autumn is upon us, and winter is fast approaching, so let's take a look at some of the best hot springs in Utah to warm you up.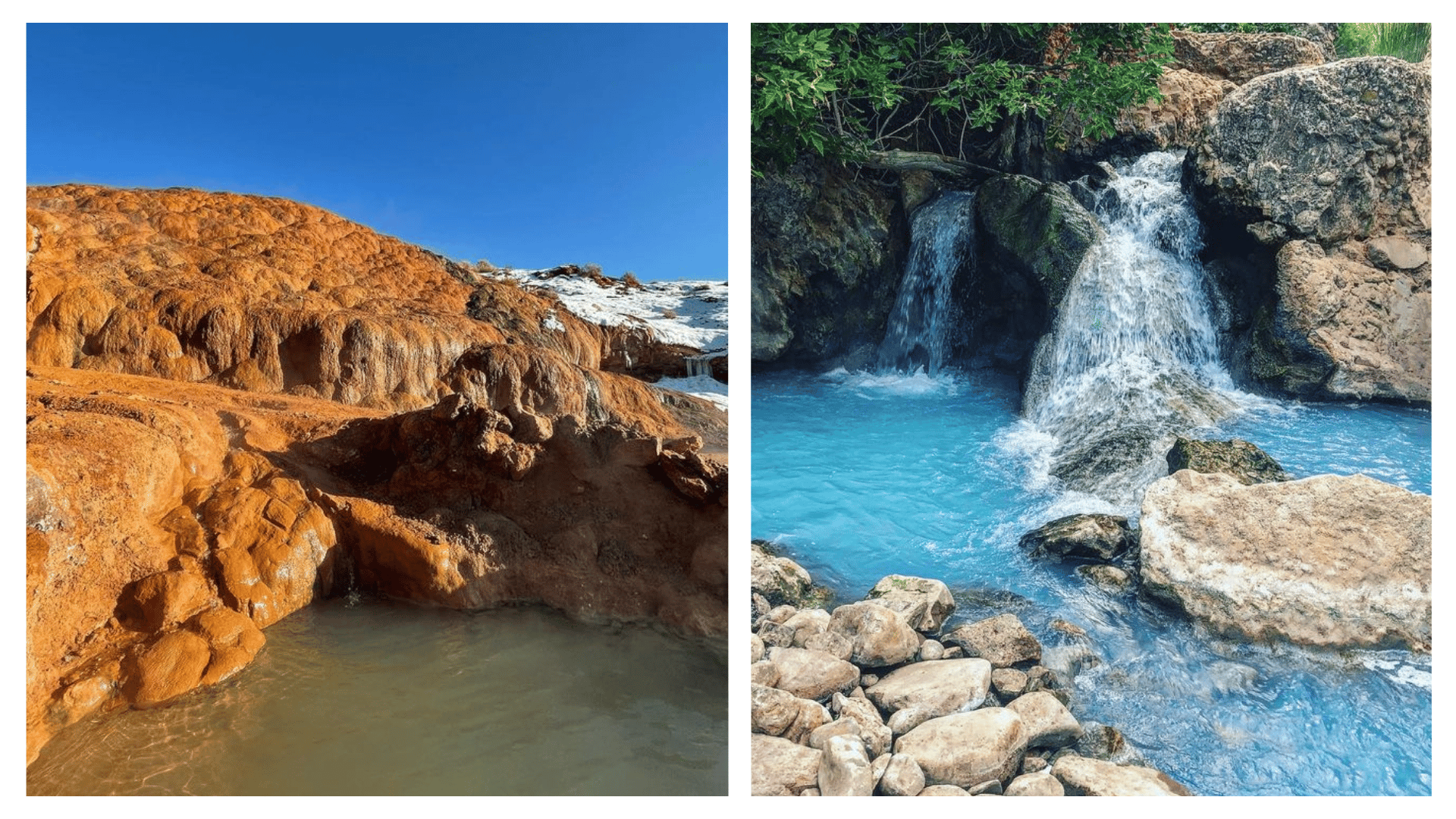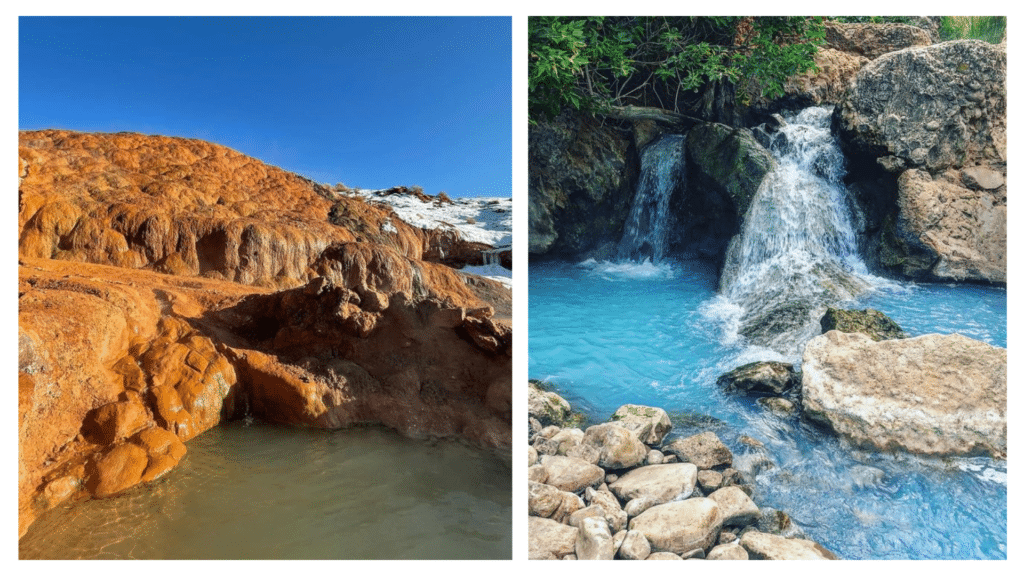 Hot springs are always the most attractive when the colder months start to set in, so now that summer is past, it's time to get planning for the best hot spring for you on your trip to Utah.
Utah is a diverse and distinct state known for its natural beauty. Within this natural beauty lies an array of natural wonders, including an incredible range of hot springs to choose from.
So, without further ado, let's take a look at the ten best hot springs in Utah, including natural hot springs, hot spring resorts, hotels, and parks in this fantastic state.
5. Meadow Hot Springs – one of the best hot springs in Utah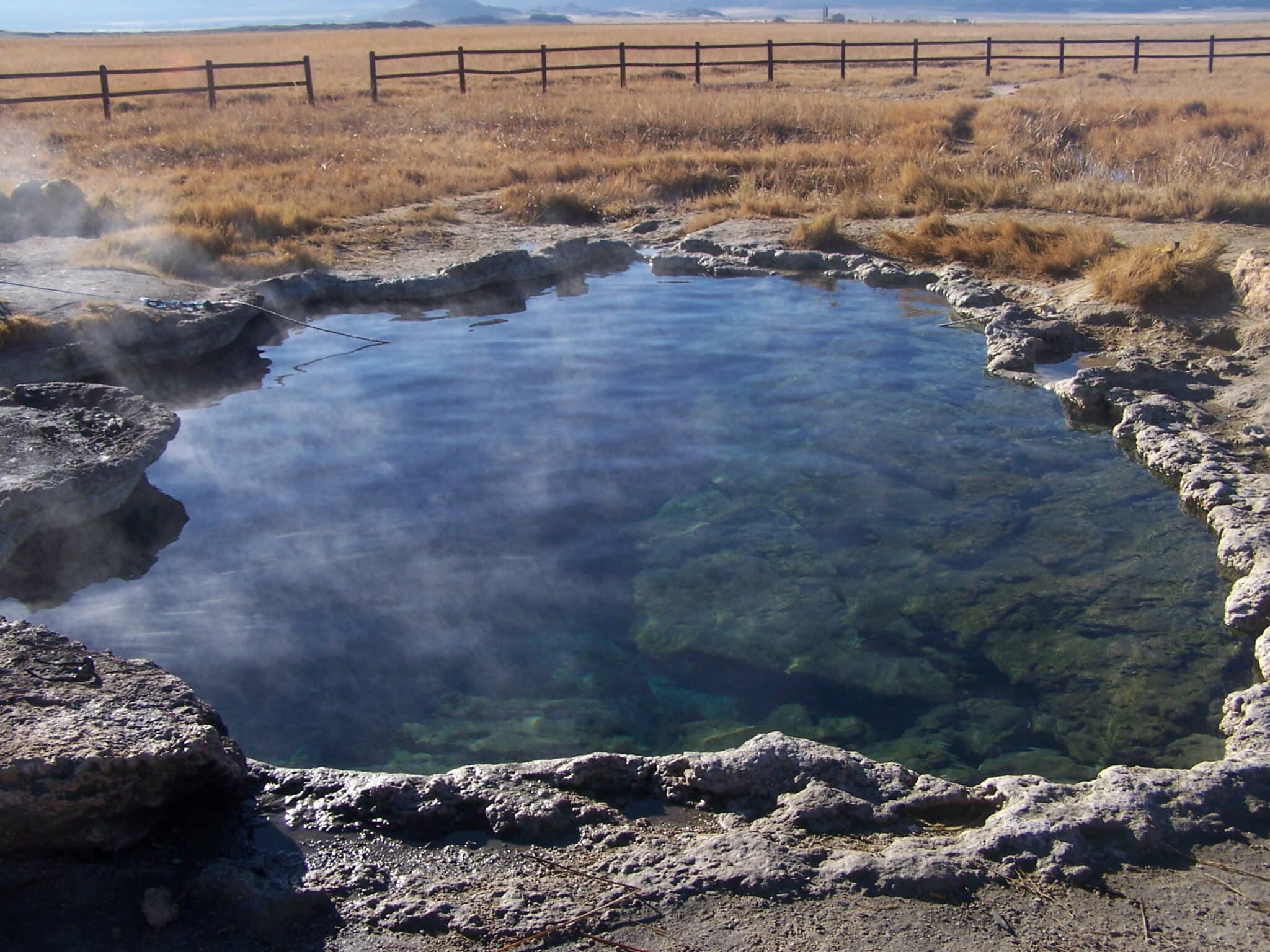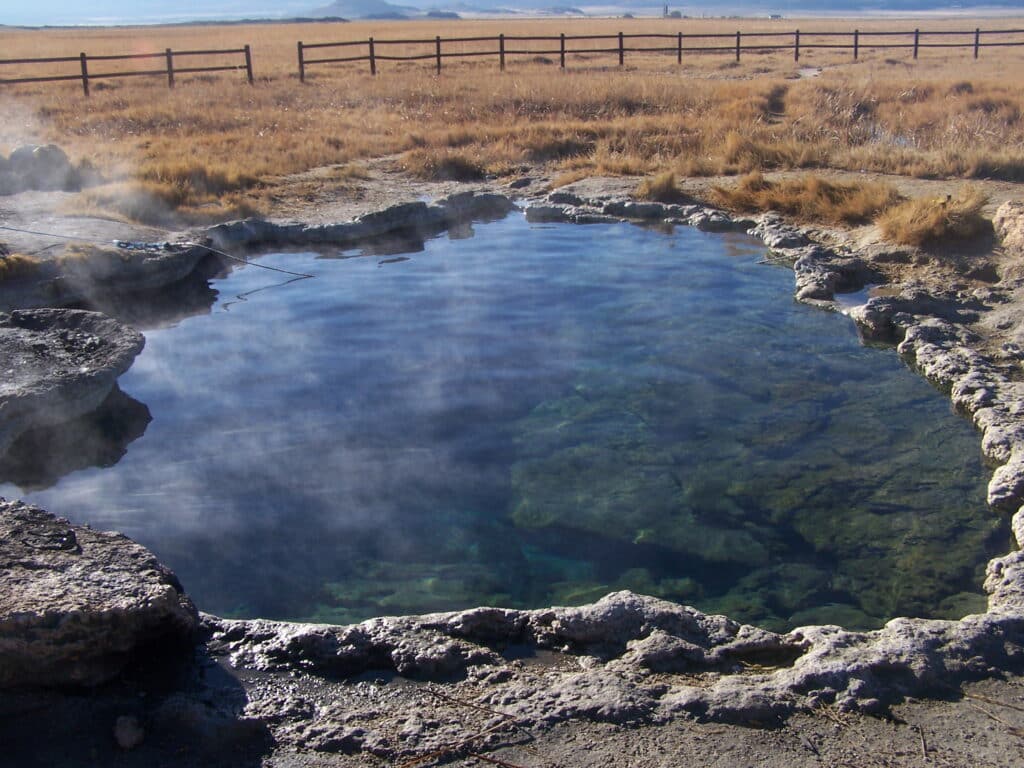 Located west of the freeway near Fillmore, Meadow Hot Springs has two naturally heated springs available for you to soak the day away.
An excellent warm scuba diving destination, it is private property, but the owners allow you to soak and scuba at will in the swimming pool.
The water here is clear and relaxing, and the temperature hovers around 37.7 C (100 F). It's super deep here, and in the smaller of the two pools, little fish will nibble at your feet!
Here, you're sitting in the middle of a vast open space with the backdrop of beautiful snow-capped mountains. This is one of the most unique hot springs in the States and definitely one of the best in Utah.
Address: Utah, United States
4. Mystic Hot Springs – an area with a rich history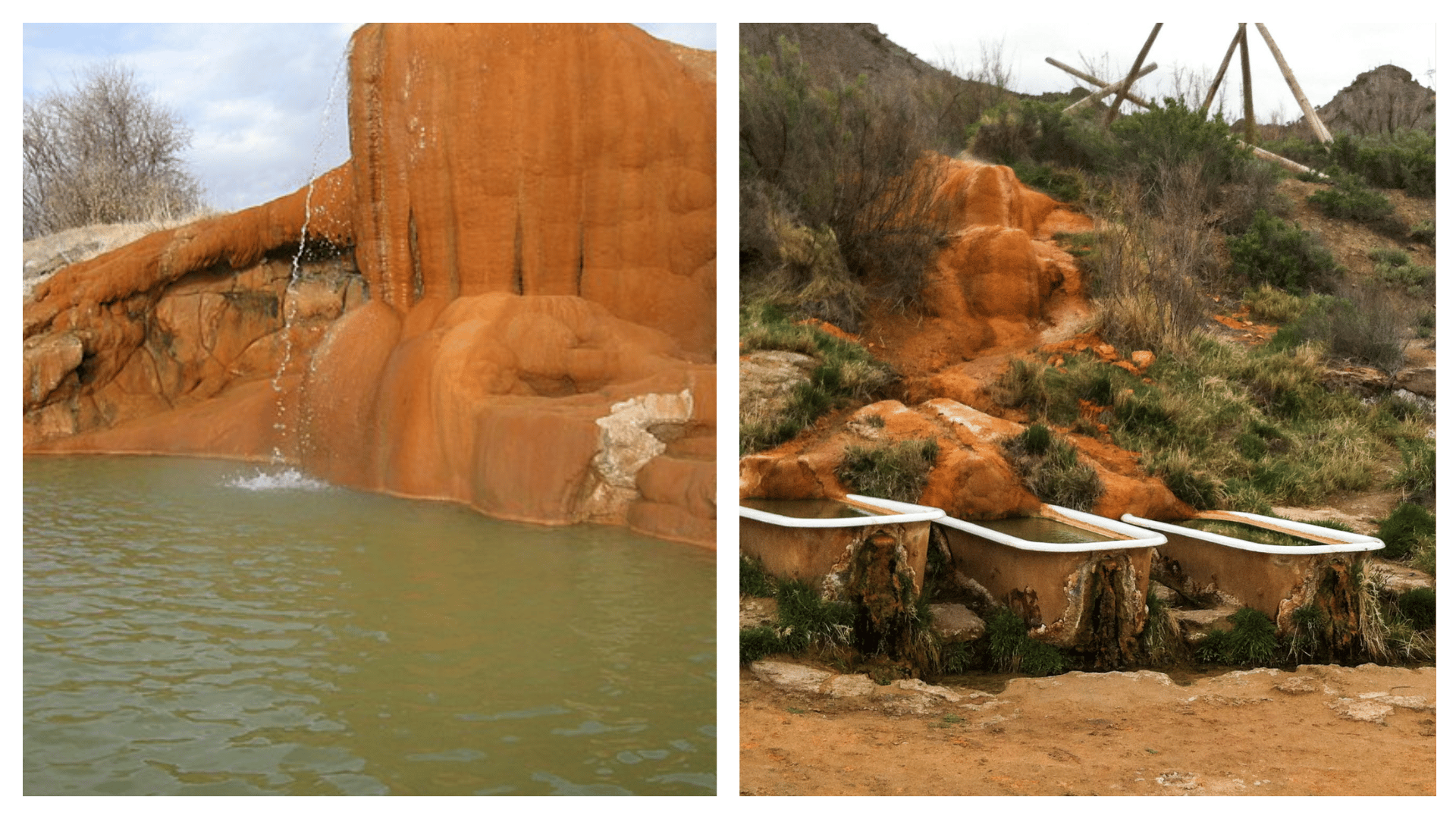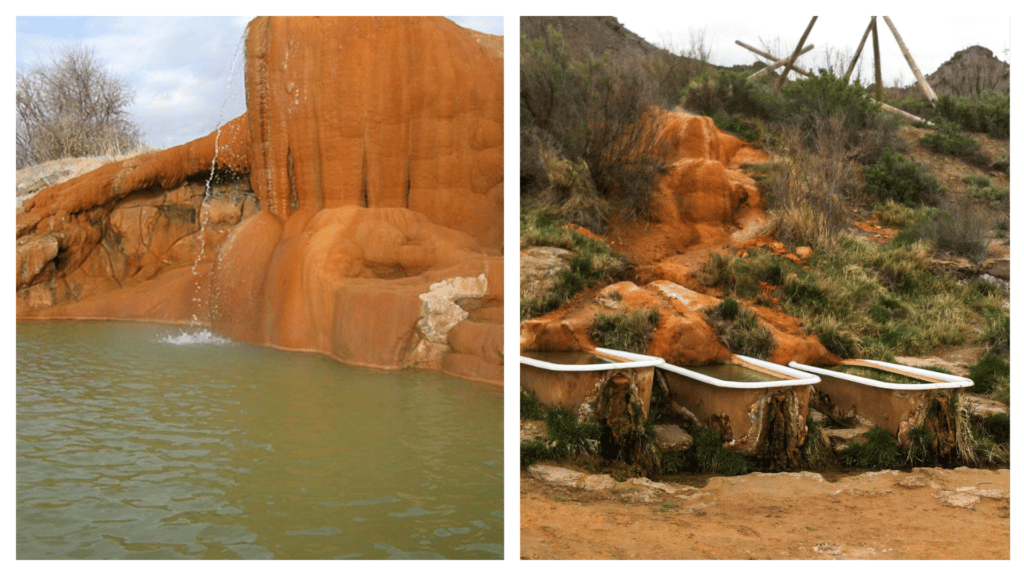 Located between Fishlake National Forest and Sevier Plateau, Mystic Hot Springs, officially named Monroe Hot Springs Resort, boasts stunning views from its hot water pools.
There is a great atmosphere here as you bathe in pools that cascade over huge rock walls with calcium deposits. Many of the tubs are actually set into the natural landscape.
You'll experience a piece of history here, too, as these waters were once used by the indigenous Ute, Shoshone, and Paiute tribes.
The water is clear and deep, and the temperature of the pools wavers between around 37.7 and 41 C (100 and 106 F).
Address: Monroe, UT 84754, United States
3. Baker Hot Springs – an enjoyable experience for outdoor lovers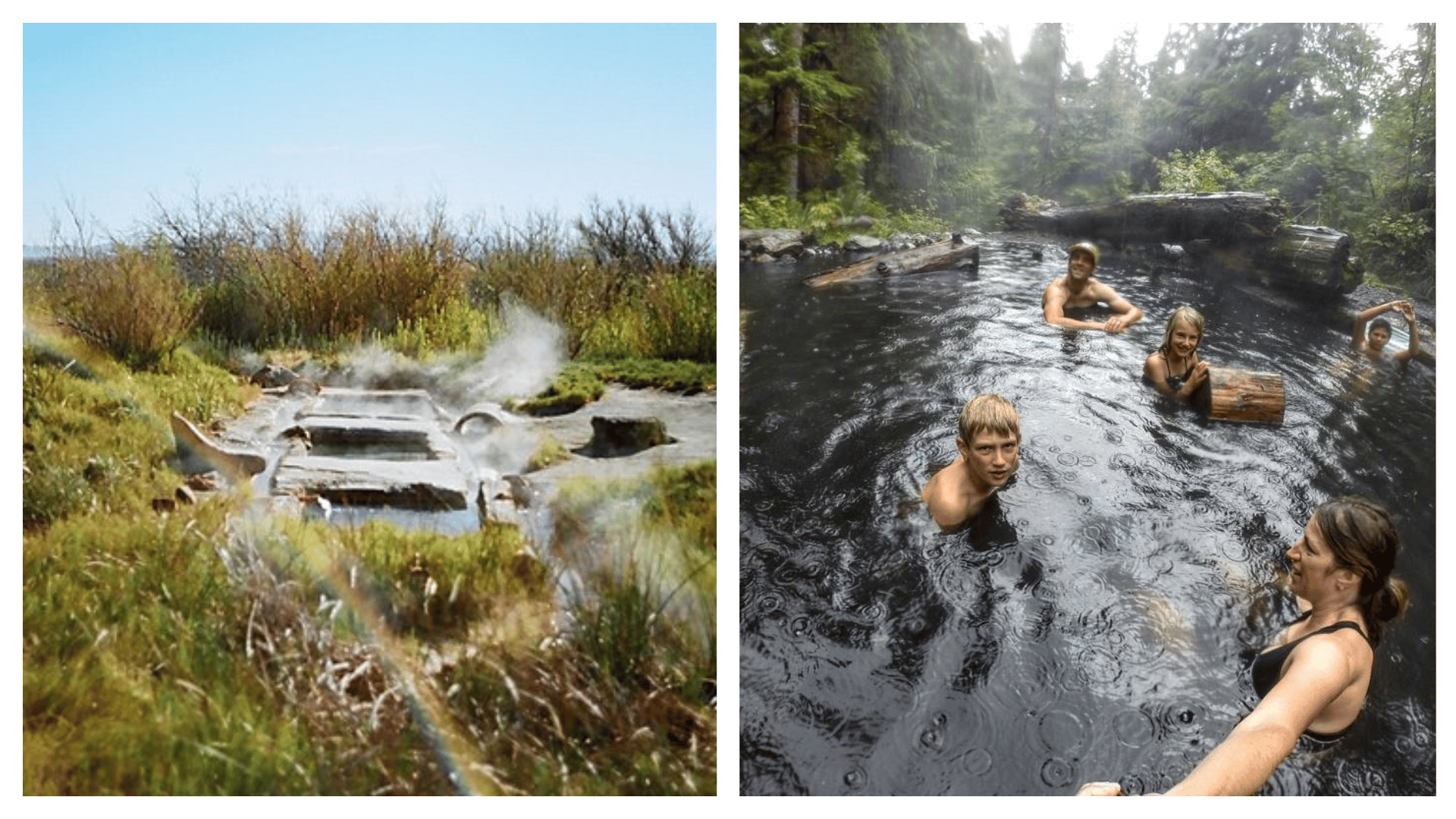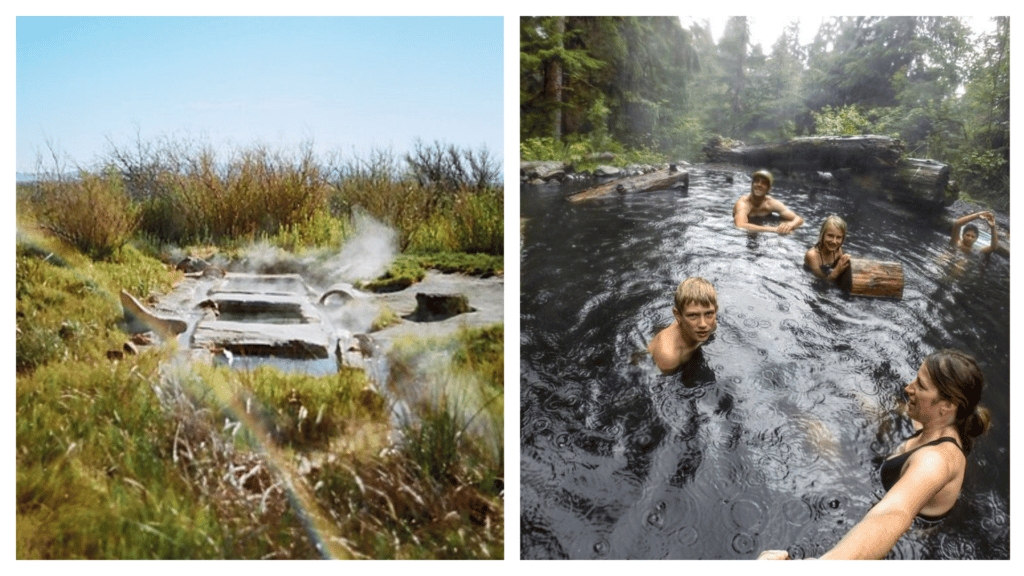 Formerly known as Abraham Hot Springs, Baker Springs is one for the rough and ready hot spring dwellers out there. Baker Hot Springs is set amidst a beautiful landscape. However, it's not so easy to get to.
To access the springs, you have to take a rough ride down a long dirt road, so a 4 x 4 is recommended. The good news, the road leads you right up to the hot springs.
Here, you can adjust the water to the perfect water temperature for you, adding cold spring water and warm water via a valve.
The hot spring tubs are not maintained or clean, so don't be surprised if there's algae on the water! One of the best bathing spots with hot spring temperatures.
Address: Utah, United States
2. Fifth Water Hot Springs – plenty of water to soak in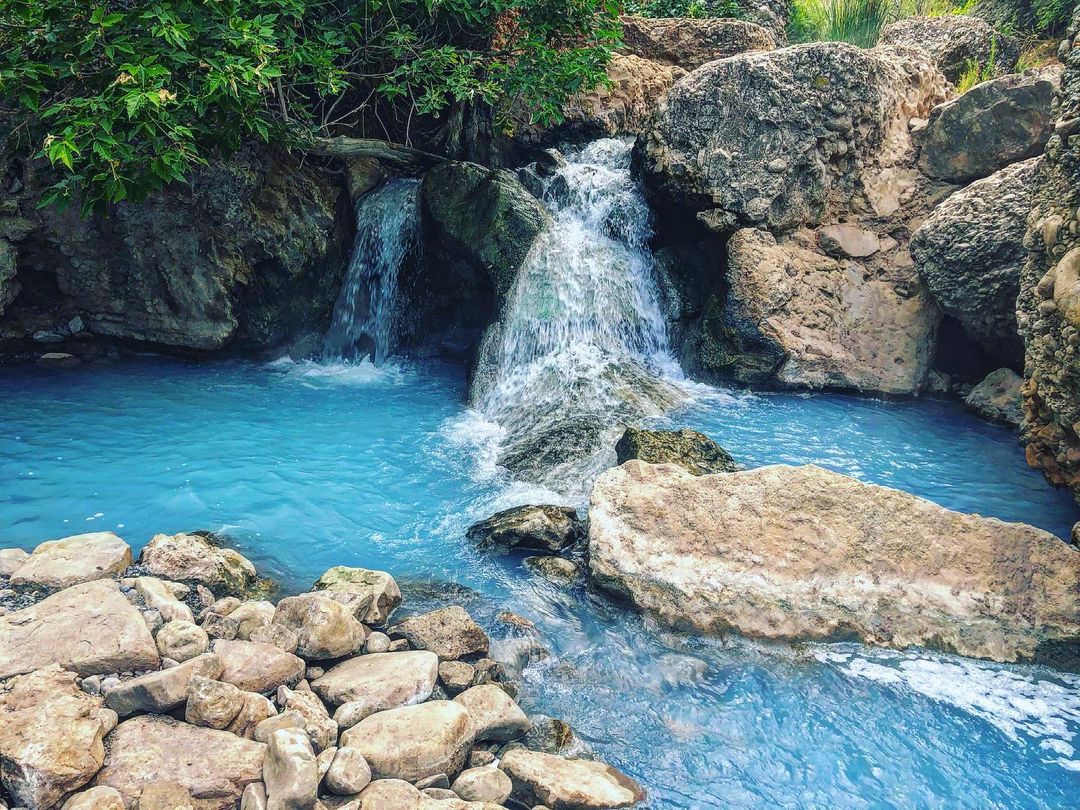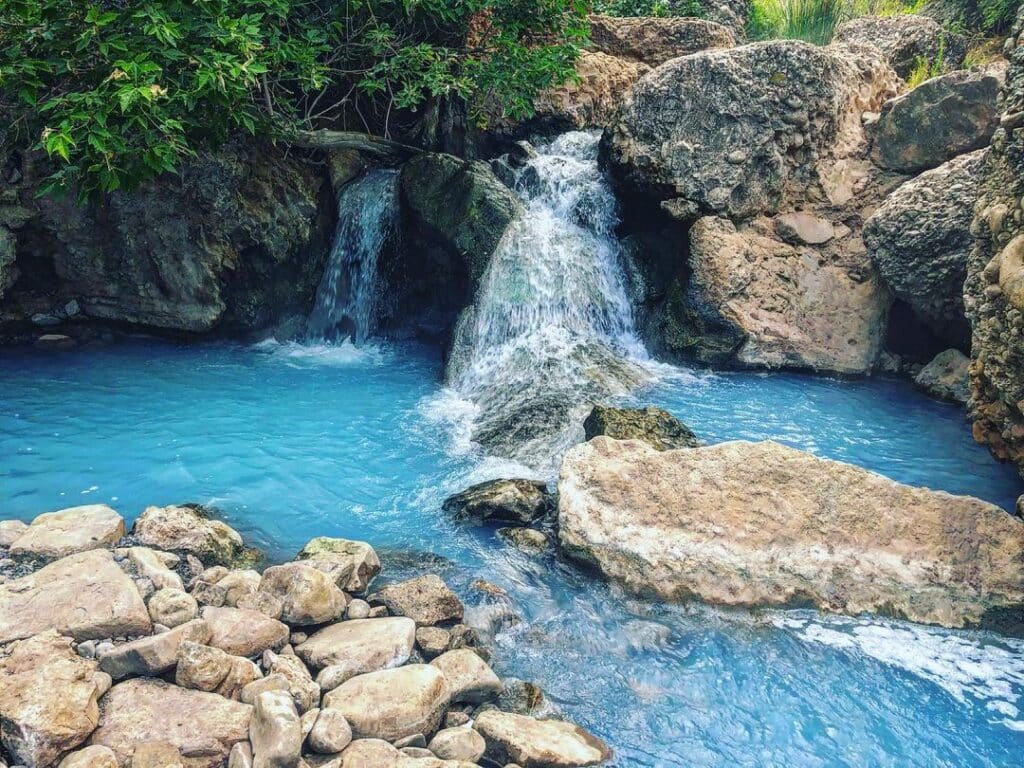 Officially named Diamond Fork Hot Springs, this is a popular destination amongst Utah natives. Here, the clear, fresh water rolls down the mountains to bring water to the hot pools beneath.
Be prepared for a bit of a hike to get there, and be sure to follow directions to ensure you don't get lost off the trail.
These springs can be very busy, so we recommend getting there early in the morning to avoid the crowds. Due to the high sulphur content, you'll likely smell the springs before you see them.
Located about an hour from downtown Salt Lake City, this is one of the best hot springs in Utah that you absolutely need to visit.
Address: Diamond Fork Rd, Springville, UT 84663, United States
1. Red Hill Hot Springs – experience a natural phenomenon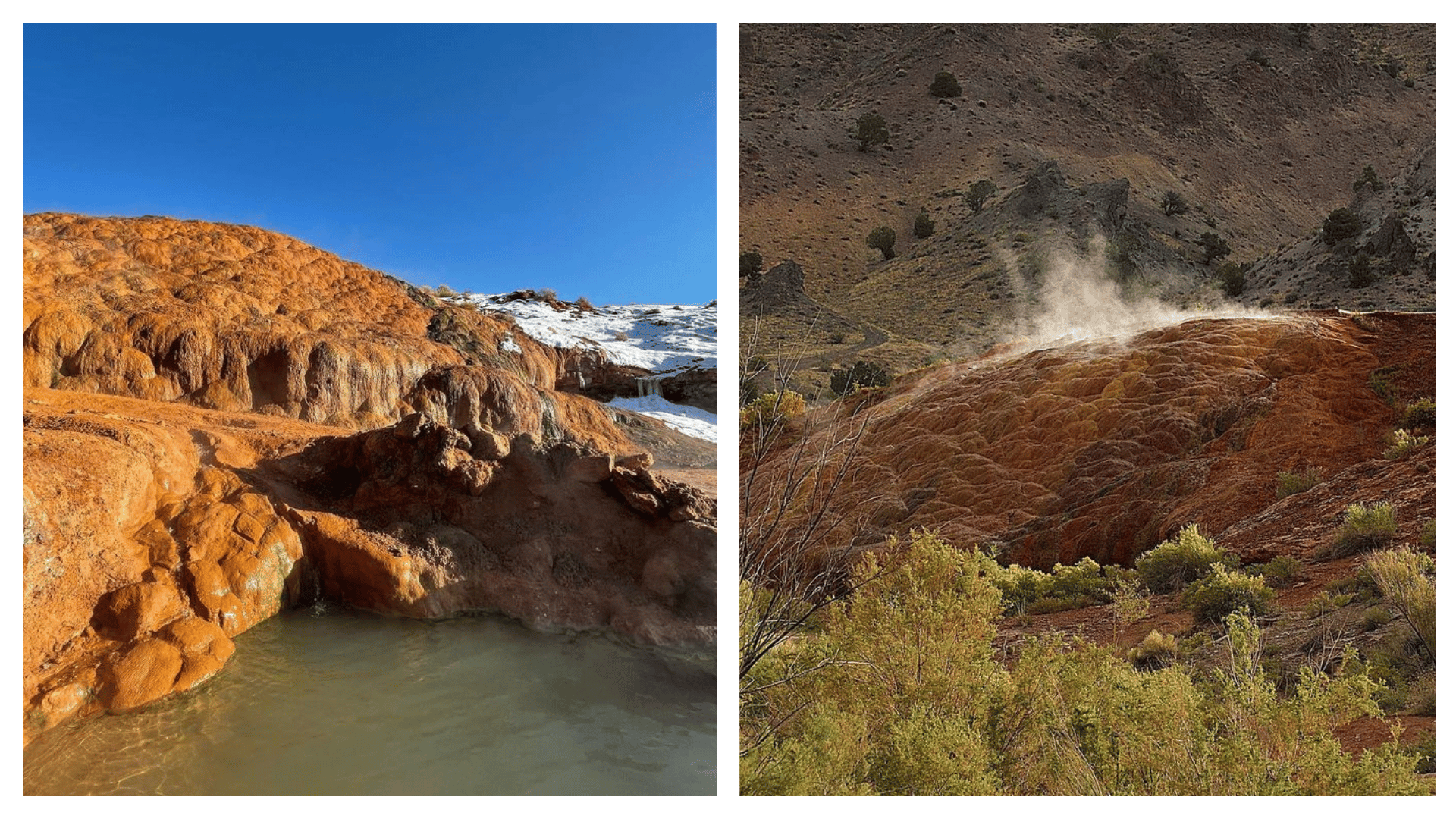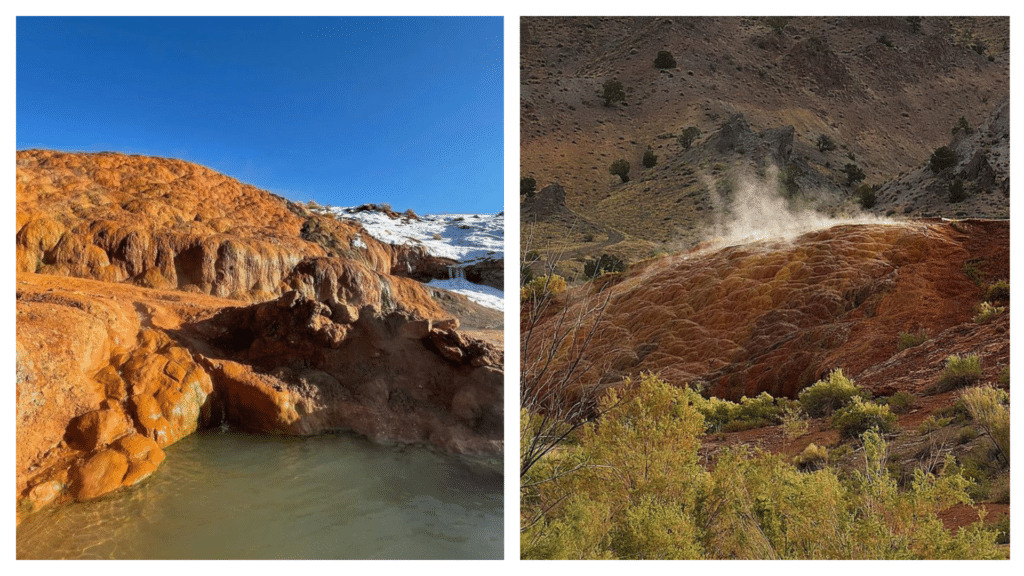 Surrounded by the classic red rock of southern Utah, Red Hill Hot Springs is a great spot to visit for the striking surroundings alone, even in the absence of the warm springs.
While many hot springs are not well kept, Red Hills Hot Springs are clean and very well cared for. Situated near the small town of Monroe, it's very near to the more commercial Mystic Hot Springs.
The springs are free to the public and make for a great day out with family or friends. It consists of four pools which are all fed by the same very hot water source above.
If you want to go to a spring that is less populated by tourists, we recommend checking out Red Hill Hot Springs.
Address: Monroe, UT 84754, United States
Other notable mentions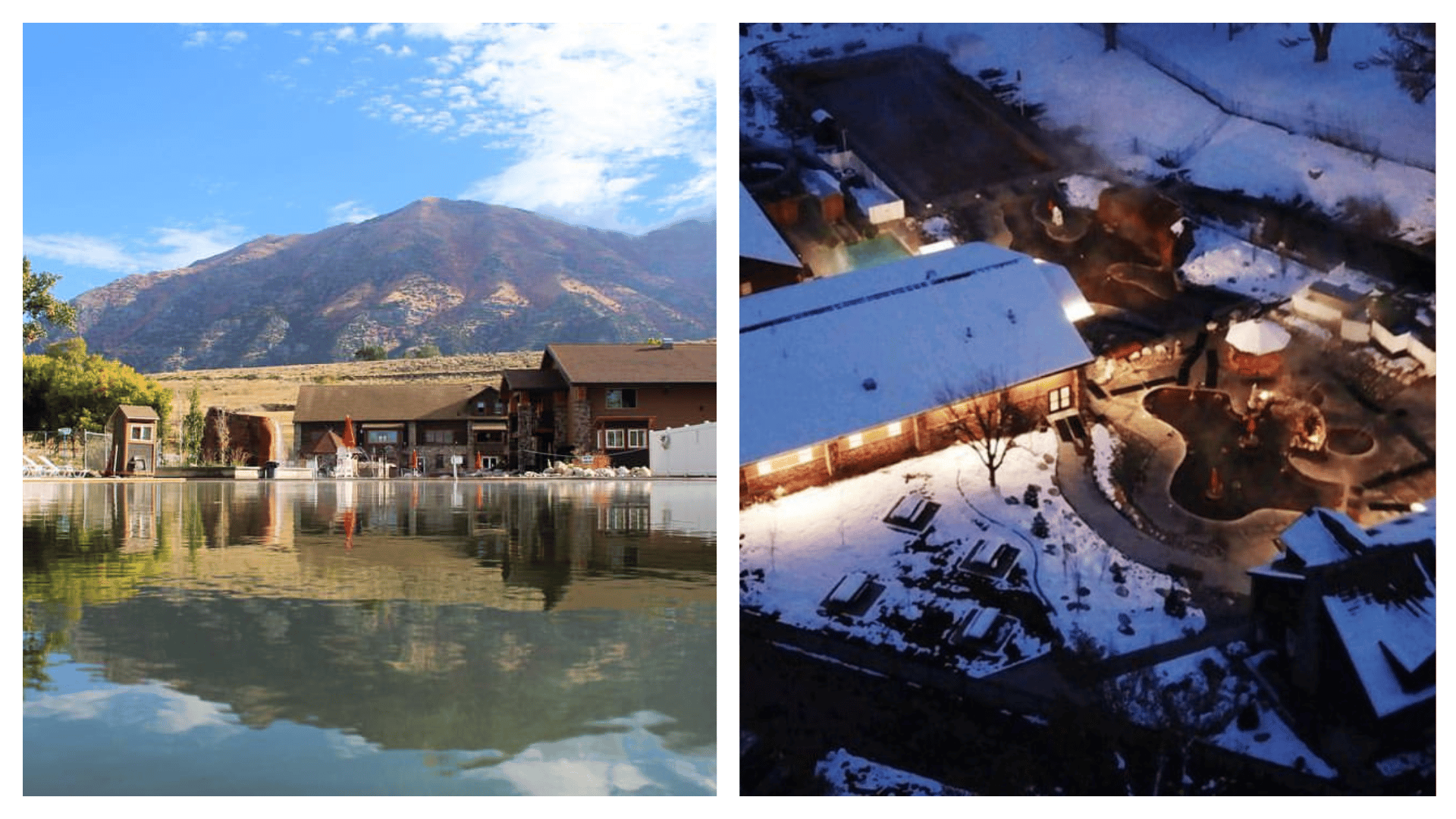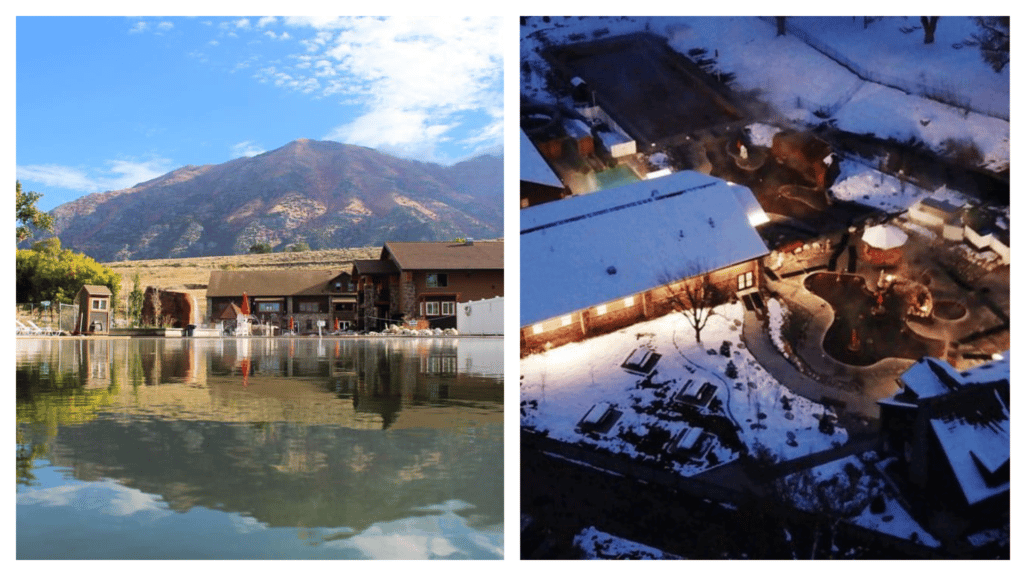 Homestead Crater Hot Springs: Somewhat of an underwater cave, Homestead Crater is a hot springs resort equipped with a pool, golf course, and deluxe rooms to stay in. Located in Midway, US, it's a geothermal spring that was formed around 10,000 years ago.
Crystal Hot Springs: Located about an hour from Salt Lake City, Crystal Hot Springs holds the world record for having the highest mineral content. A trip here makes for a great day trip.
Pah Tempe Hot Springs: Located in Hurricane City, there are seven wonderful naturally heated outdoor pools in Pah Tempe surrounded by stunning canyon walls. You have to book a session here, so it's completely private.
FAQs about the best hot springs in Utah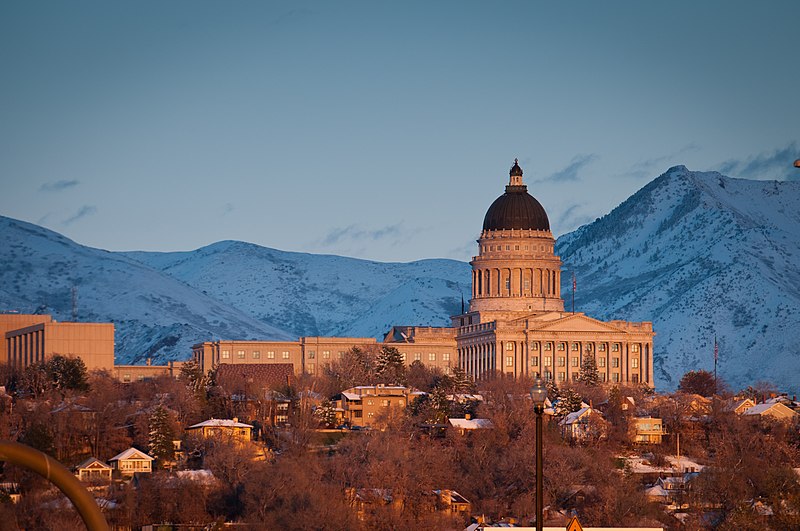 Where are the bathtub hot springs in Utah?
The wonderful outdoor hot springs bathtubs are located at Mystic Hot Springs in Utah. The road trip is worth it.
How many hot springs does Utah have?
Utah has some of the most incredible hot springs the United States has on offer, thanks to its geologic history. In total, there are around 100 hot springs in the state offering access to concrete pools.
Can you swim in hot springs at Hot Springs National Park?
At Hot Springs National Park, you can bathe in the warm springs of the Buckstaff Baths, which have operated in the national park for over 100 years.