Florida has a range of unique hot springs which may differ from the ones you've seen before. Let us show you the best ones to visit.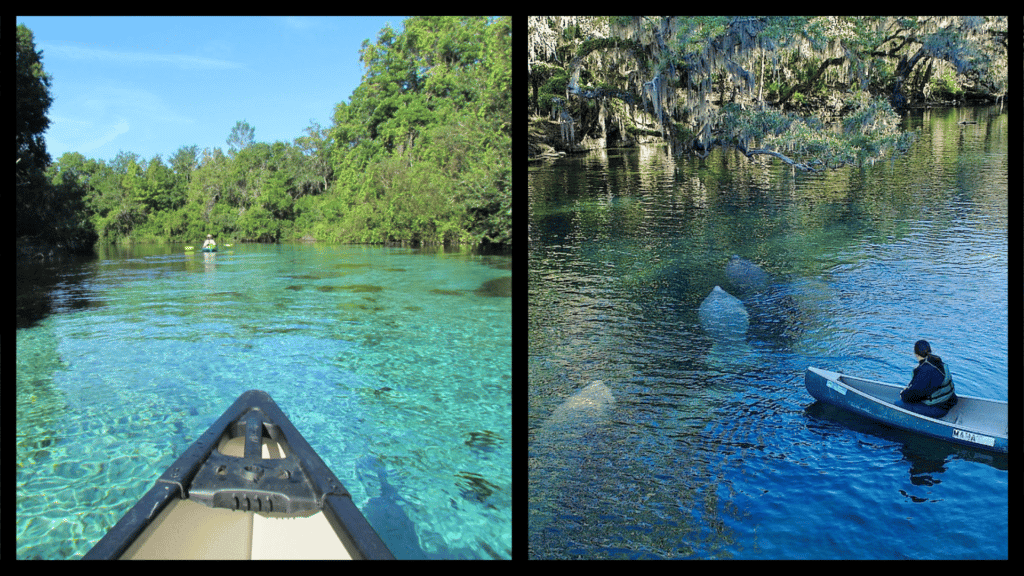 Nothing screams relaxation more than a soak in a natural hot spring, and if you find yourself in Florida, we have the best ones not to be missed.
While Florida is well known for its abundance of natural springs, not many people know that some are hot, making them ideal for visiting any time of the year.
Since Florida's springs are not heated by volcanic activity like many around the world, you can expect the temperatures to be a little lower than you might expect; scientists are not entirely sure how just a handful of the springs are hot.
Nevertheless, these incredible hot springs are worth a visit, so let us share our list of the best hot springs in Florida.
5. Ginnie Springs – the hot springs for endless adventures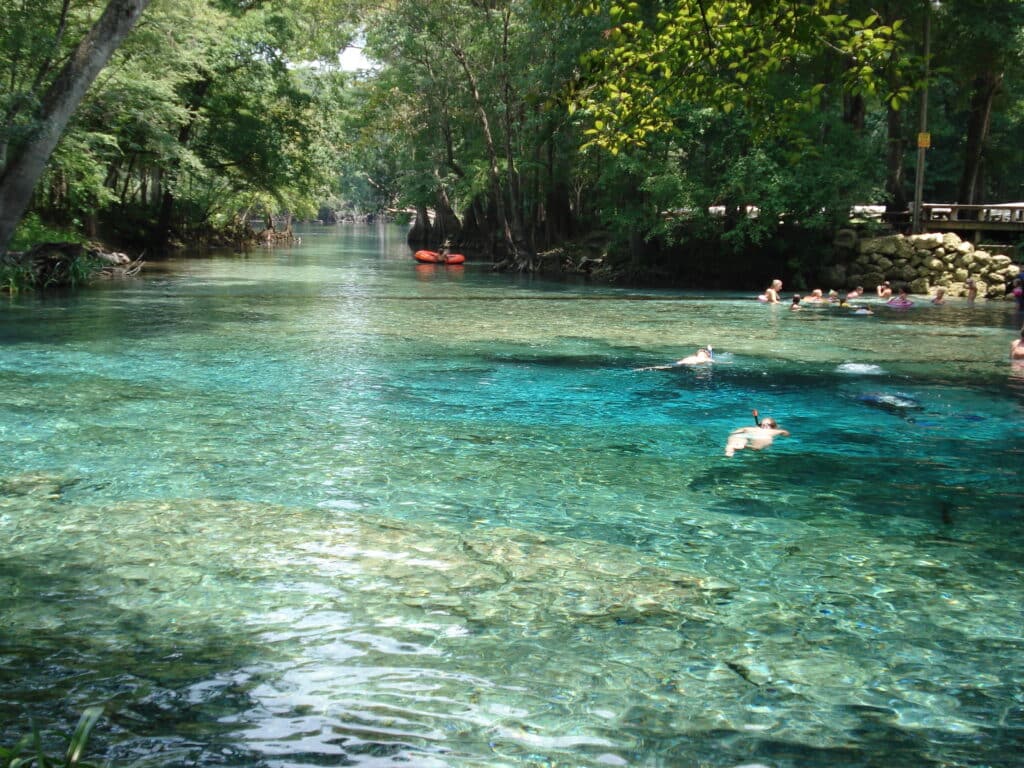 Ginnie Springs is another of Florida's warm springs that remain warm all year round, at a perfect 72 F (22 C).
A visit here means you can take advantage of the seven springs, with the option to swim, go tubing, try SUP boarding or go snorkelling on site.
If you find yourself there in summer or early Autumn when the Santa Fe River starts to clear, you may be lucky to spot bass, catfish, turtles and other marine life, which will prove to be the ultimate reward when snorkelling.
There are also plenty of dive sites and opportunities to camp in the area, so why not make the most of these hot springs?
Address: High Springs, FL 32643, United States
4. Weeki Wachee Springs Park – a lovely spot for the whole family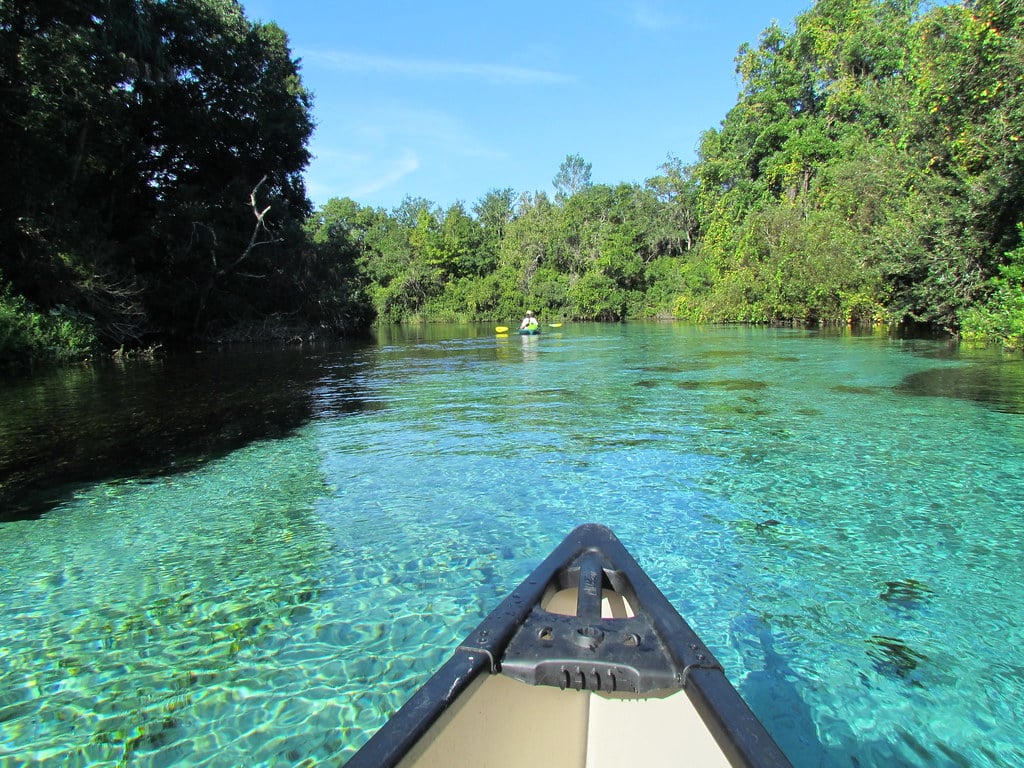 One of the best hot springs in Florida is Weeki Wachee Springs, with its balmy temperature of 74 F (23 C) year-round.
This is a fantastic place for families looking for the perfect day trip, with many recreational activities such as the lazy river at Buccaneer Bay, kayaking, paddle boating alongside manatees and witnessing swimmers dressed as mermaids.
Locals have said that manatees and fish visit these waters to help them revive themselves or recover from illness before retreating to the sea, which just highlights how healing these waters can be for humans and wildlife.
Thanks to the high mineral deposits, we can take advantage of these properties. If you're a water lover, a visit here will be a delightful experience.
Address: Florida 34606, United States
3. Wekiwa Springs – a warm spring which is ideal for a day trip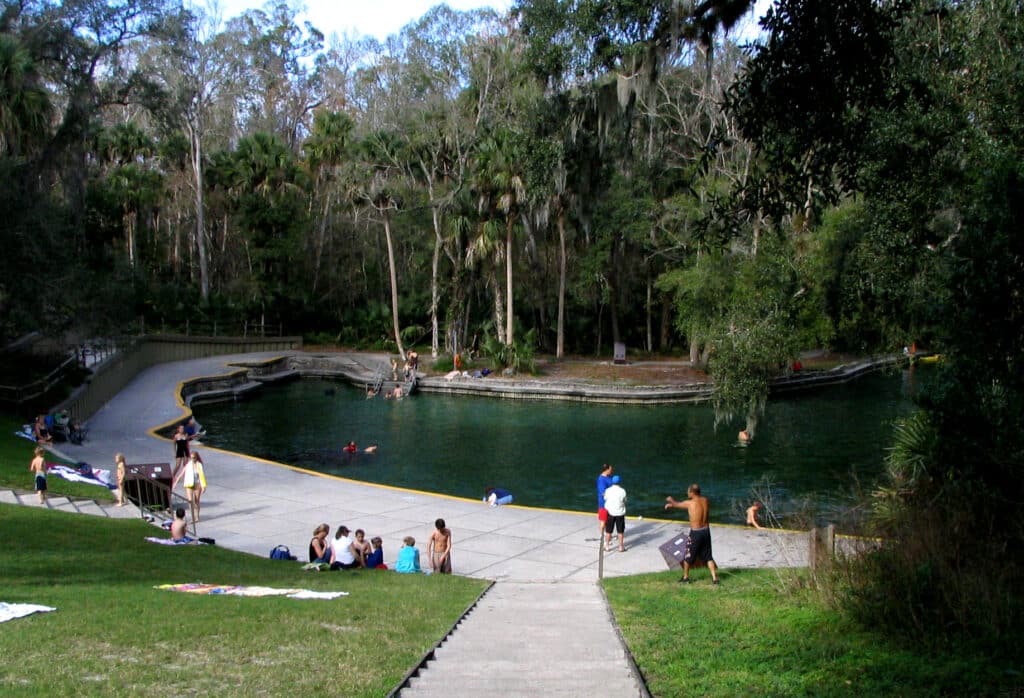 Wekiwa Springs is a popular place to visit when in Florida, but this warm spring may not be what you have experienced before.
Unlike many of the hot springs around the world, Florida's springs are warmed by the earth's core and are cooler than most, yet still ultra-relaxing and fun to experience. Keep in mind that your packing list for Florida might change depending on your itinerary, make sure to pack summer essentials for a trip to the Wekiwa
With a year-round temperature of 72 F (21 C), this popular natural mineral spring is a joy to discover and offers a range of fun, family-friendly activities, like kayaking, fishing, swimming and diving, making it a lovely spot for a day trip.
Address: Longwood, FL 32779, United States
2. Blue Spring State Park – the place to spot manatees in winter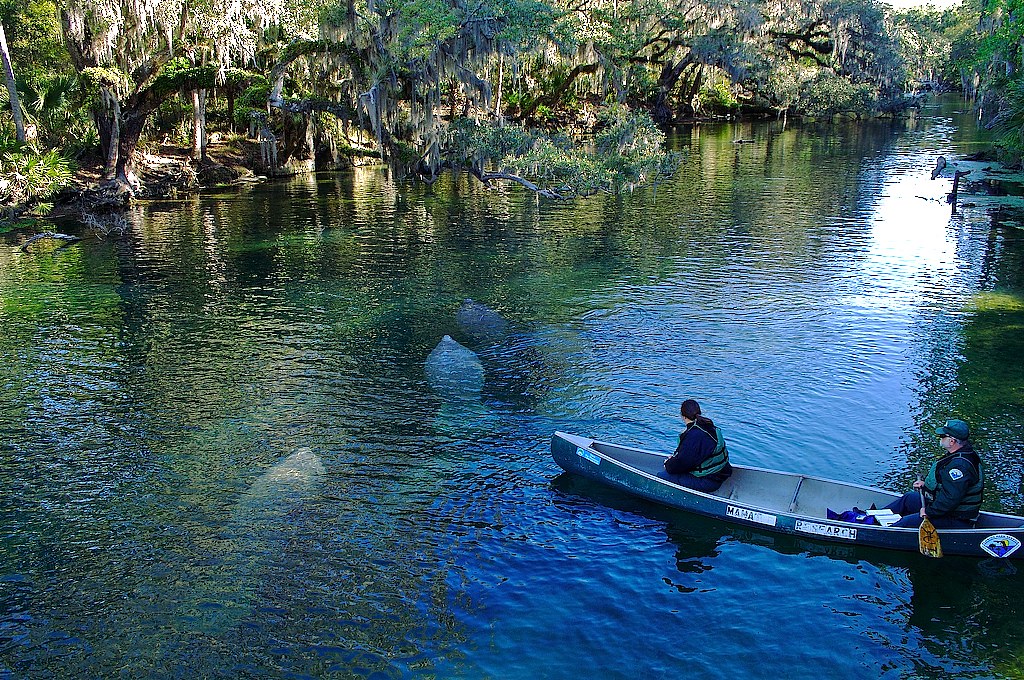 With a pleasant water temperature of 73 F (22 C), the spring located in Blue Spring State Park attracts both manatees and people who love to enjoy the warm waters.
The summer months are pretty busy here, so it is best to arrive early in this high season but if seeing manatees is on the agenda, make sure to visit in the winter months.
This stunning gem along St. Johns River will not only be a treat to the eye, but a dip in these waters will relax you beyond belief.
Not to mention the array of fun water activities on offer here, including canoeing, kayaking and even scuba diving, so there are plenty of things to keep you occupied.
Address: 2100 W French Ave, Orange City, FL 32763, United States
1. Warm Mineral Springs – one of the best hot springs in Florida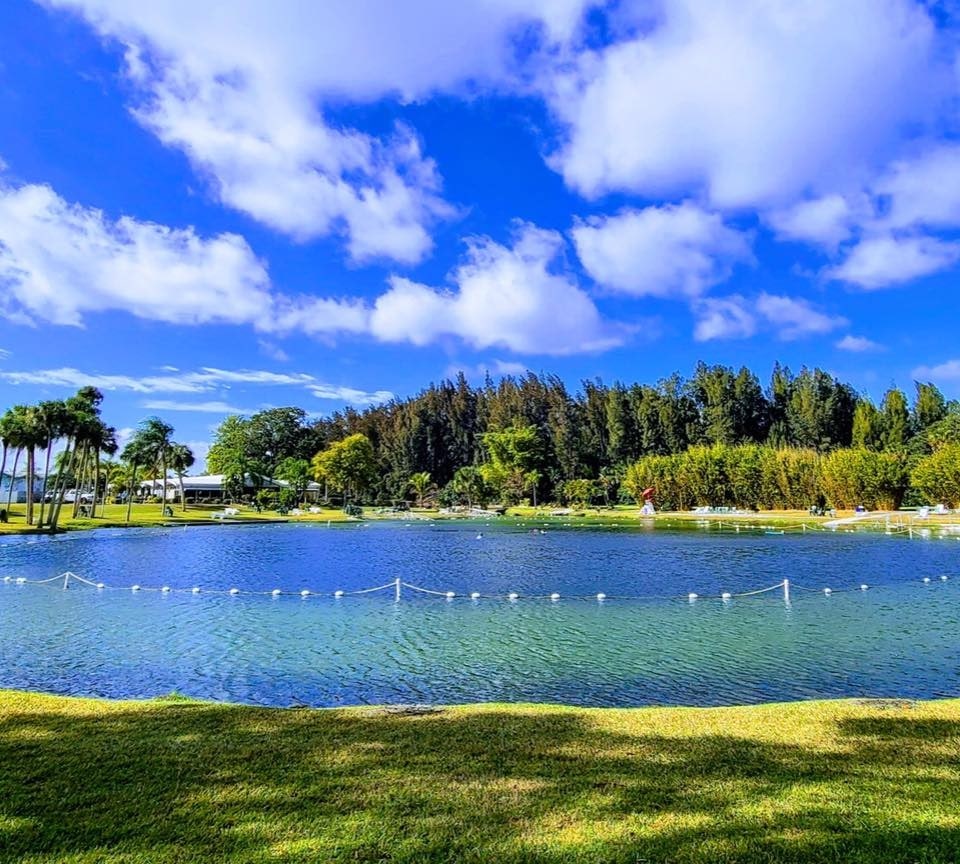 This has to be the most well-known natural hot spring in Florida for its temperature and healing properties.
These warm mineral springs are set in an ancient sinkhole and boast a comfortable temperature of 87 F (30 C); as well as this, the water has the highest content of minerals – 51, to be precise, of any hot spring in the entire country.
Many people flock to Northport in Florida to soak their aching bones in the healing waters of Warm Mineral Springs, and if you thought this is where it stops, you would be wrong.
The springs are part of the U.S National Register of Historic Places since an array of incredible finds were discovered there.
Address: 12200 San Servando Ave, North Port, FL 34287, United States
Notable mentions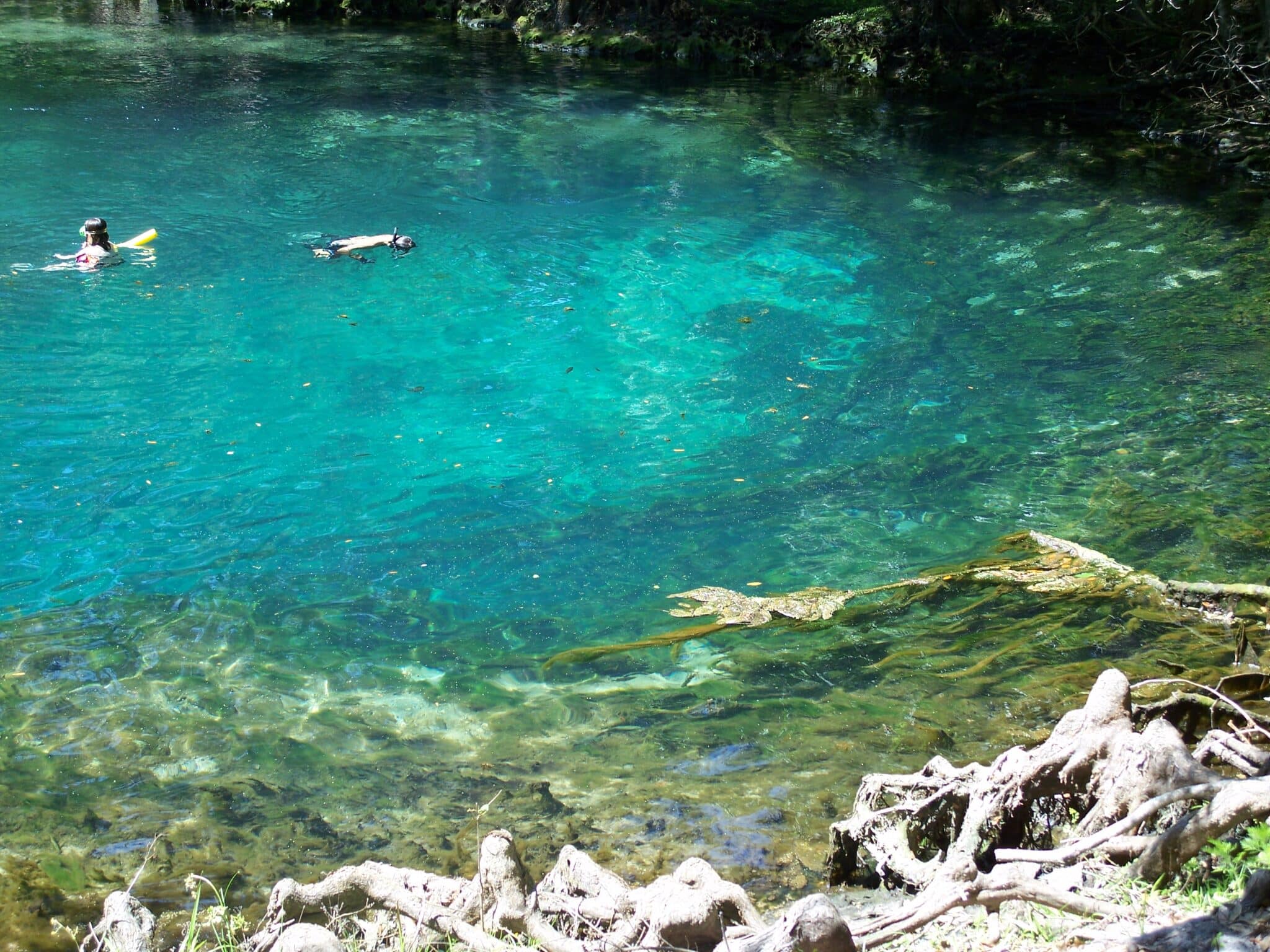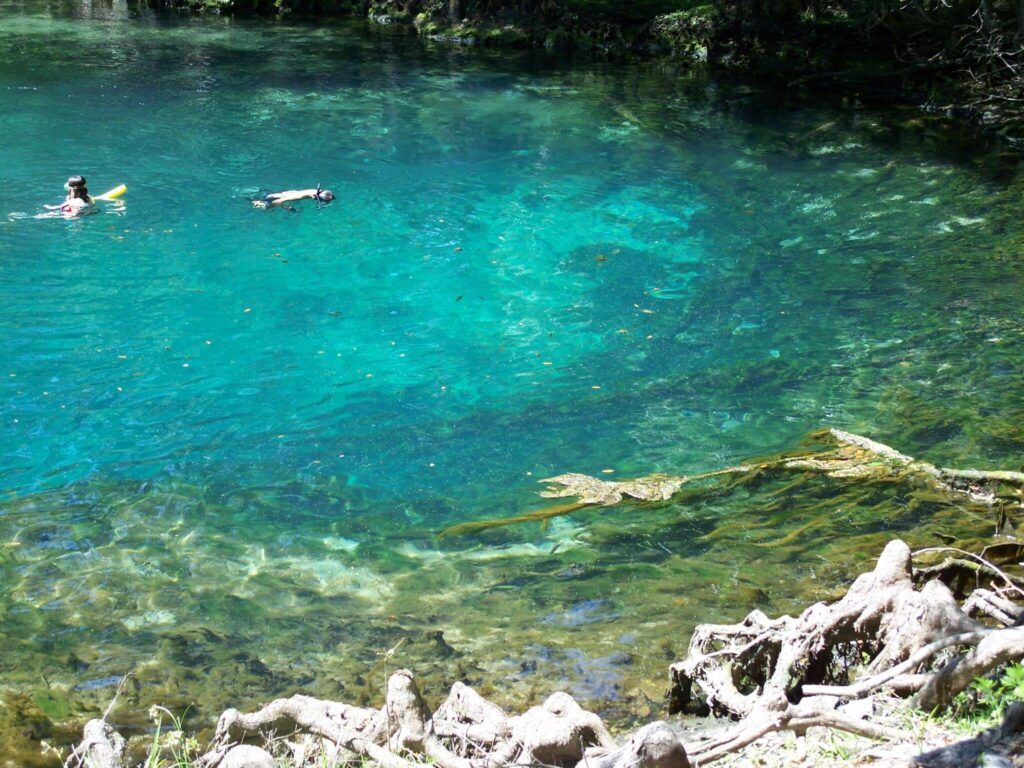 Edward Ball Wakulla: With a warm temperature of between 68-70F (20-21C), this Florida hot spring is cooler than the others but is one of the largest and deepest springs in the world.
Hot Mud Spring: This has to be one of the unique hot springs in Florida, located deep under the ocean. However, it is currently only accessible to fishermen, scuba divers and scientists.
Little Salt Spring: In Southwest Florida lies Little Salt Spring, a sinkhole which has proved to be a fantastic archaeological site, and due to its historical significance, it is for private use only. Southwest Florida also has some incredible beaches to visit.
Juniper Springs: Juniper Springs is just a three-hour drive from Sarasota. If you're a resident of Sarasota County, you get a discounted rate.
Manatee Springs: Located in Manatee Springs State Park, it's a magical place that will truly feed the soul.
FAQs about hot springs in Florida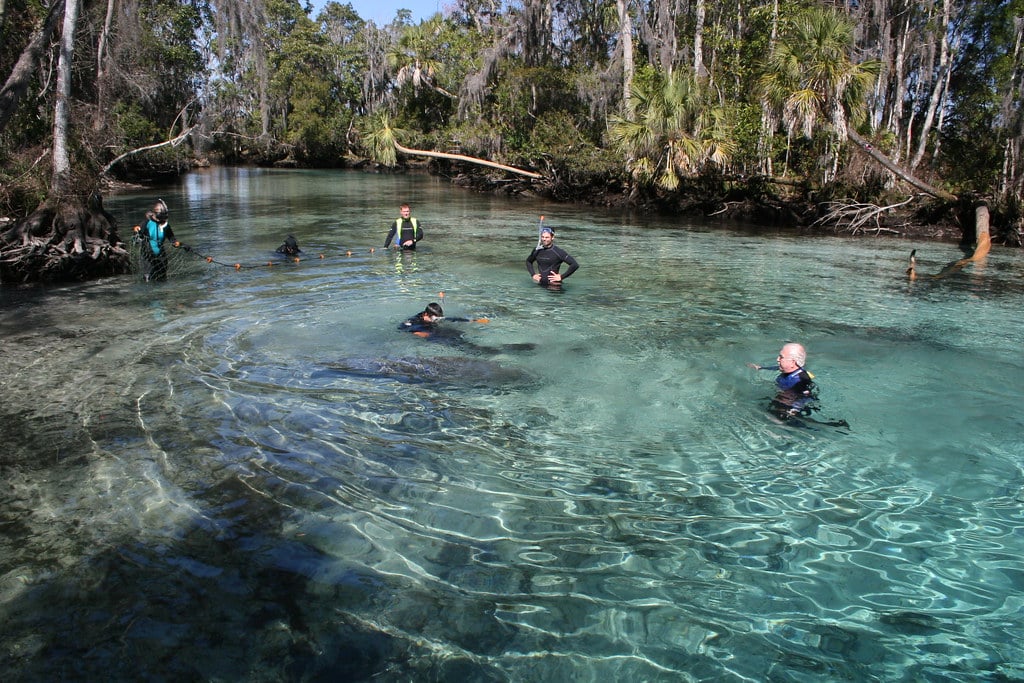 Does Florida have any hot springs?
Yes, there are hot springs in Florida heated by the earth's core as opposed to volcanic activity, so only a handful are hot.
What is the prettiest spring in Florida?
The Three Sisters Spring is the most stunning in Florida, with crystal-clear waters and an enchanting setting. It's no wonder the manatees flock here in the winter to keep warm.
Do Florida springs have alligators?
While there are generally no alligators in the springs located in Central and North Florida, it is not to say that it can't happen. If there is an alligator in the spring or a restricted sign, then do not swim. However, many famous springs do not have alligators around.
So, there it is, our list of the five best hot springs in Florida you need to visit. Many of these warm springs have year-round temperatures, so keep them in mind for your next visit to Florida.
MORE WBL ARTICLES ABOUT HOT SPRINGS IN THE US