Nothing beats relaxing in a natural hot water spa, and the state of New Mexico has a variety of pools for you to enjoy.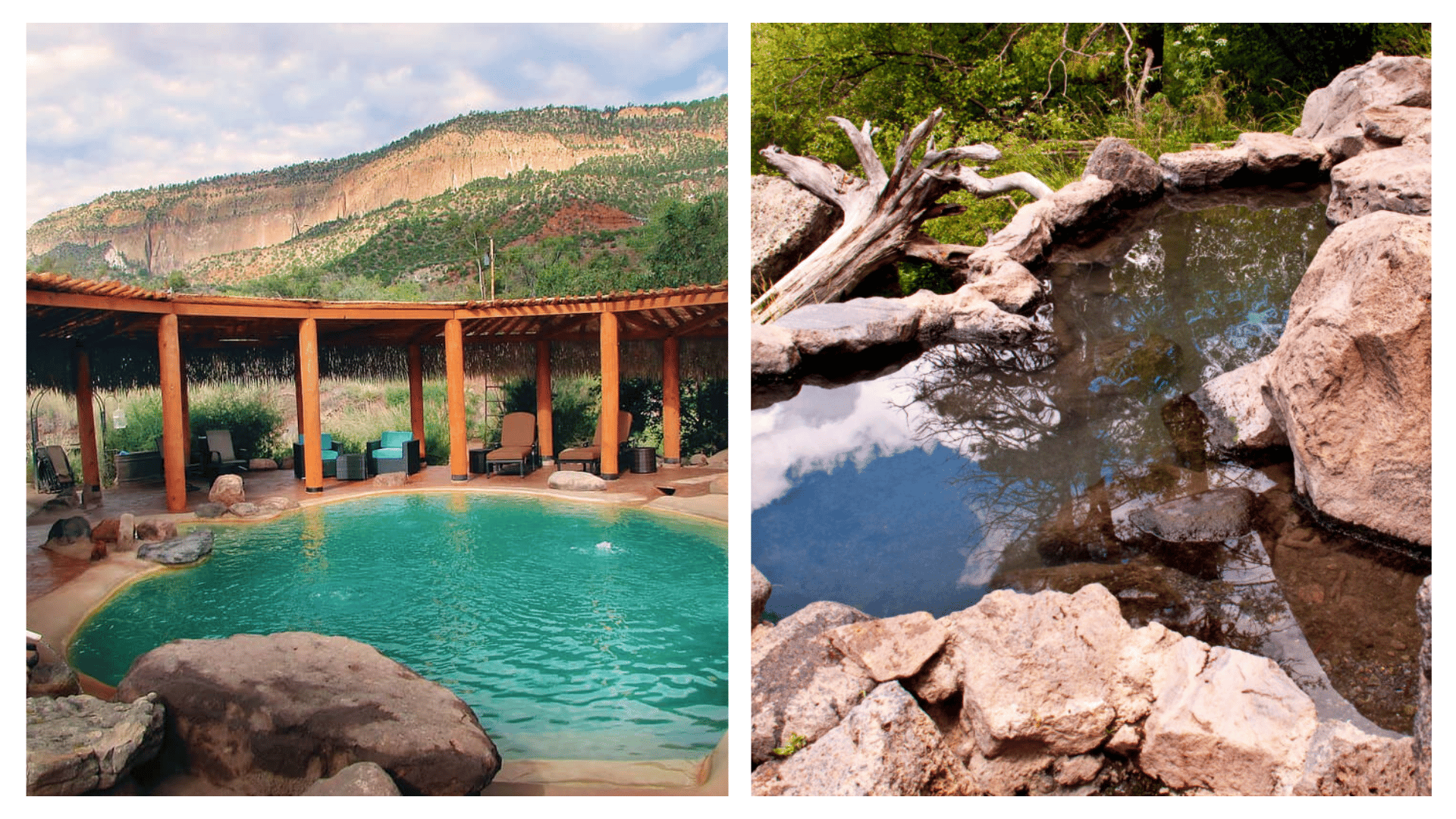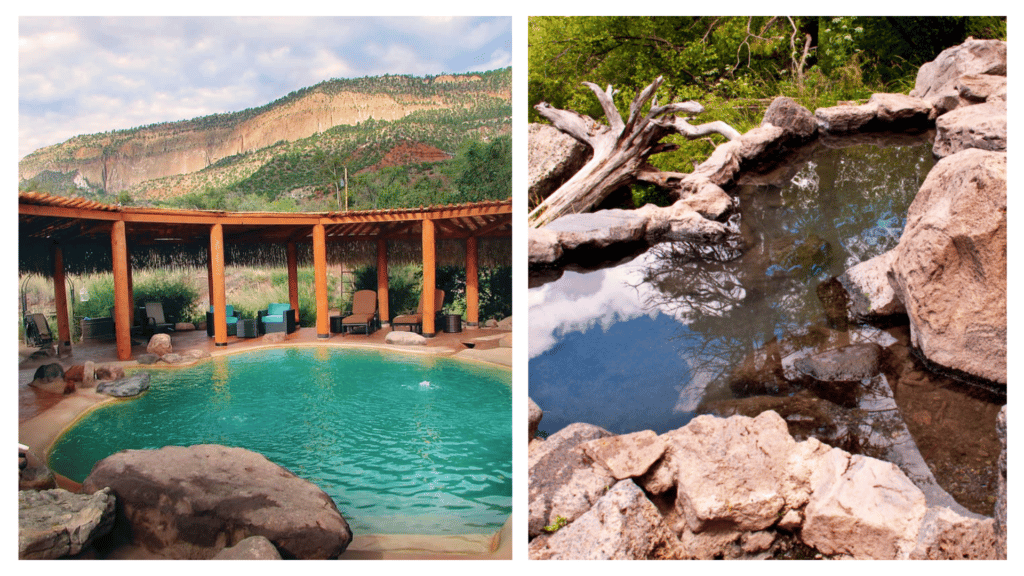 Thermal hot springs are a natural wonder that we all love to take advantage of for their healing and relaxation benefits. If you are lucky, you may be in a destination with an abundance of these hot pools, like New Mexico.
This US state has a range of incredible mud pools, primitive pools, and geothermal pools, which are ready and waiting for you to soak in, so if you are looking for the ultimate way to relax in nature, then you have found it in New Mexico.
Let us guide you to the best hot springs in New Mexico, which you cannot miss.
5. Spence Hot Springs – clothing optional primitive hot pools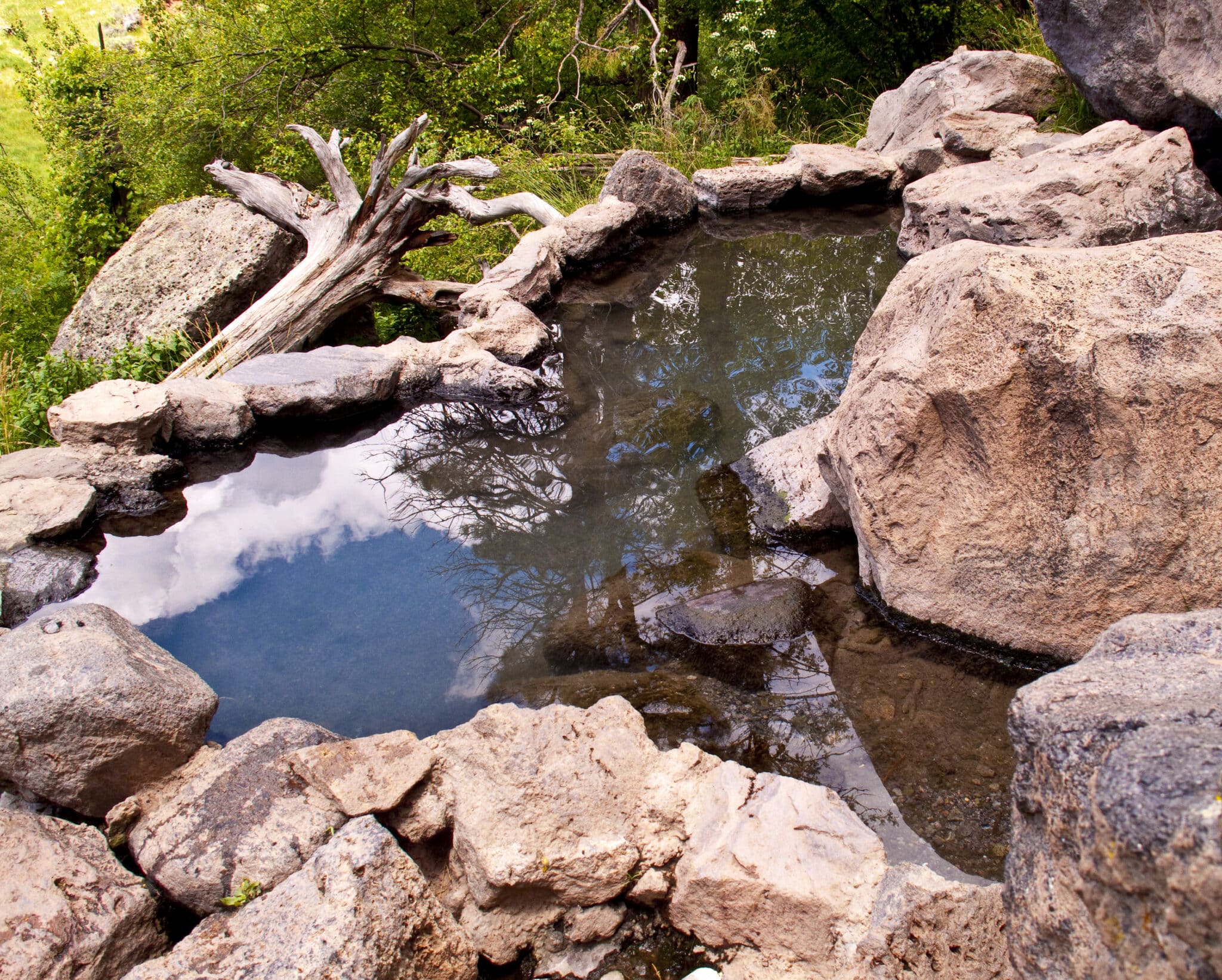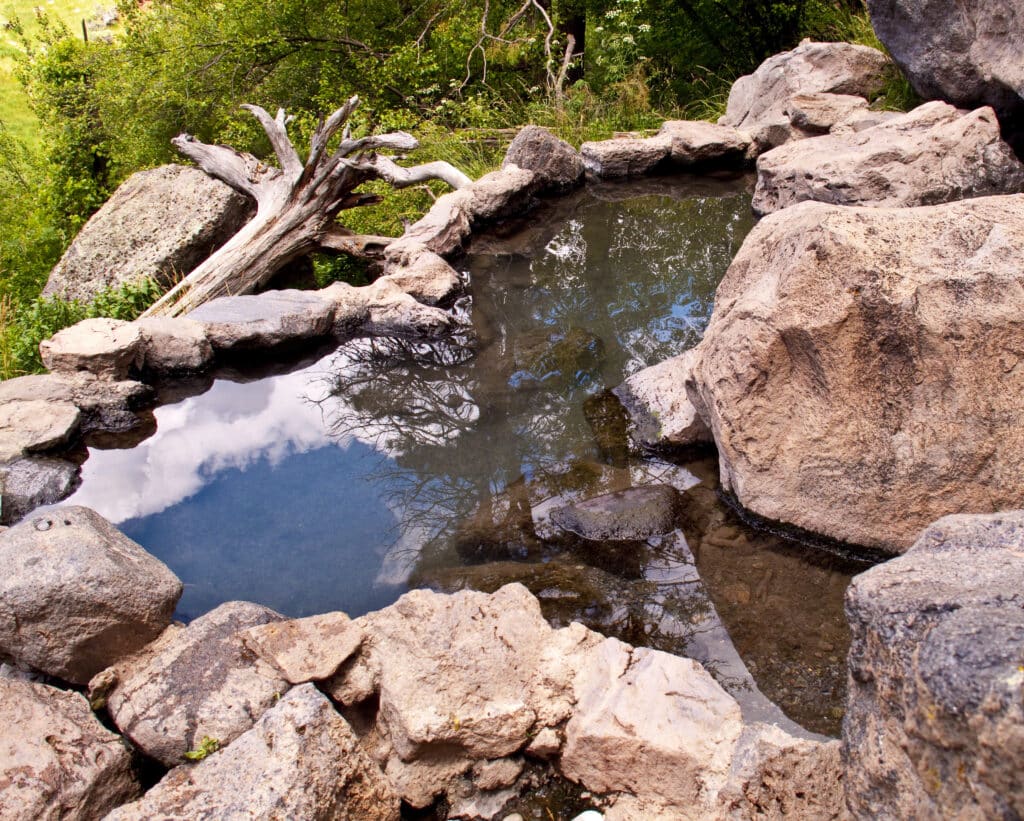 Spence Hot Springs is regarded as one of the best hot springs in New Mexico, and naturists will love the fact that bathing suits are optional here. Peace seekers can look forward to temperatures of around 102F/38C while soaking up views of the lush forest.
To get here, you can take a short hike from the parking lot, but as this is a top-rated hot spring in New Mexico, it is best to avoid peak times if you want to have the pools to yourself. However, you can enjoy incredible views while bathing in the primitive pools, making this a fantastic natural experience.
Address: Jemez Springs, NM 87025, United States
4. McCauley Hot Springs – outdoor pools with stunning views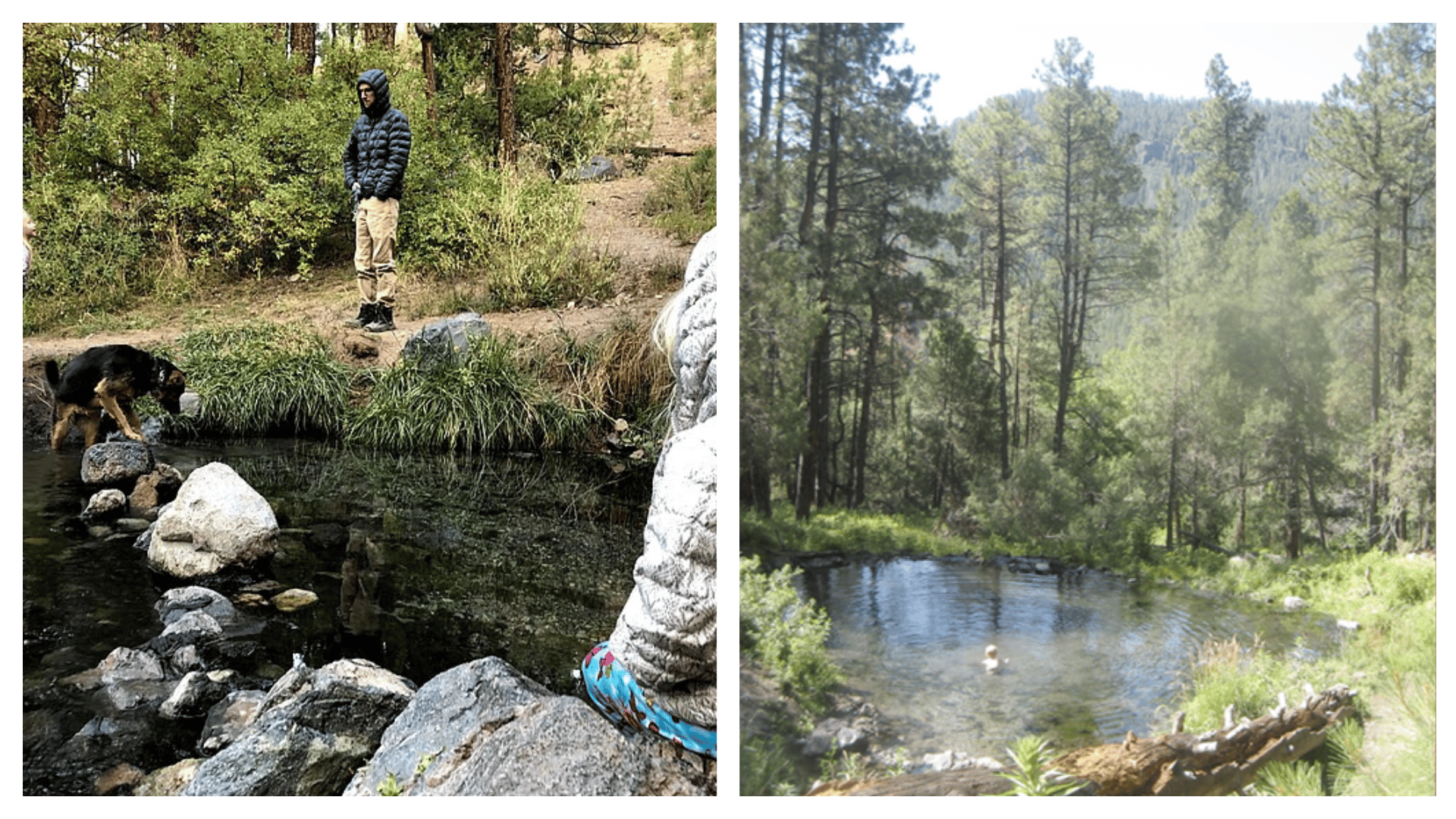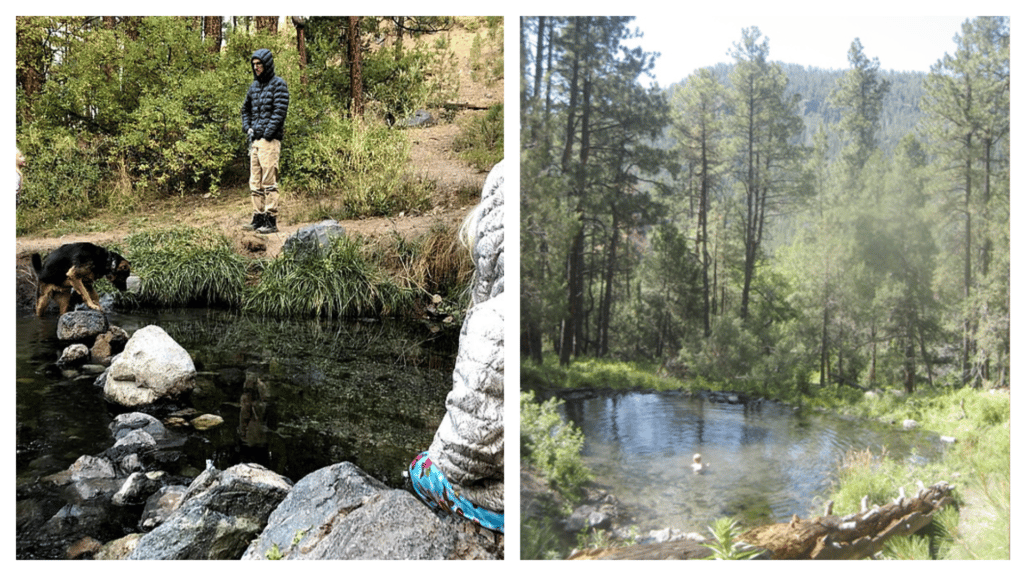 These majestic hot springs are nestled between a host of walking trails, and you can visit them by taking a short hike. Nearby you can enjoy the trail to Jemez falls, Battleship Rock hiking area, and the Jemez National Recreation area before or after you want these primitive pools.
There are several pools to bathe in, but you can enjoy a fish spa experience as the tiny fish in the rock pools nibble on your dead skin. This popular trail to the hot springs starts from the Battleship rock picnic area. It is relatively easy to moderate with good walking shoes and plenty of water, especially during summer mon
Address: McCauley Spring, Jemez Springs, NM 87025, United States
3. Manby Hot Springs – primitive pools along the Rio Grande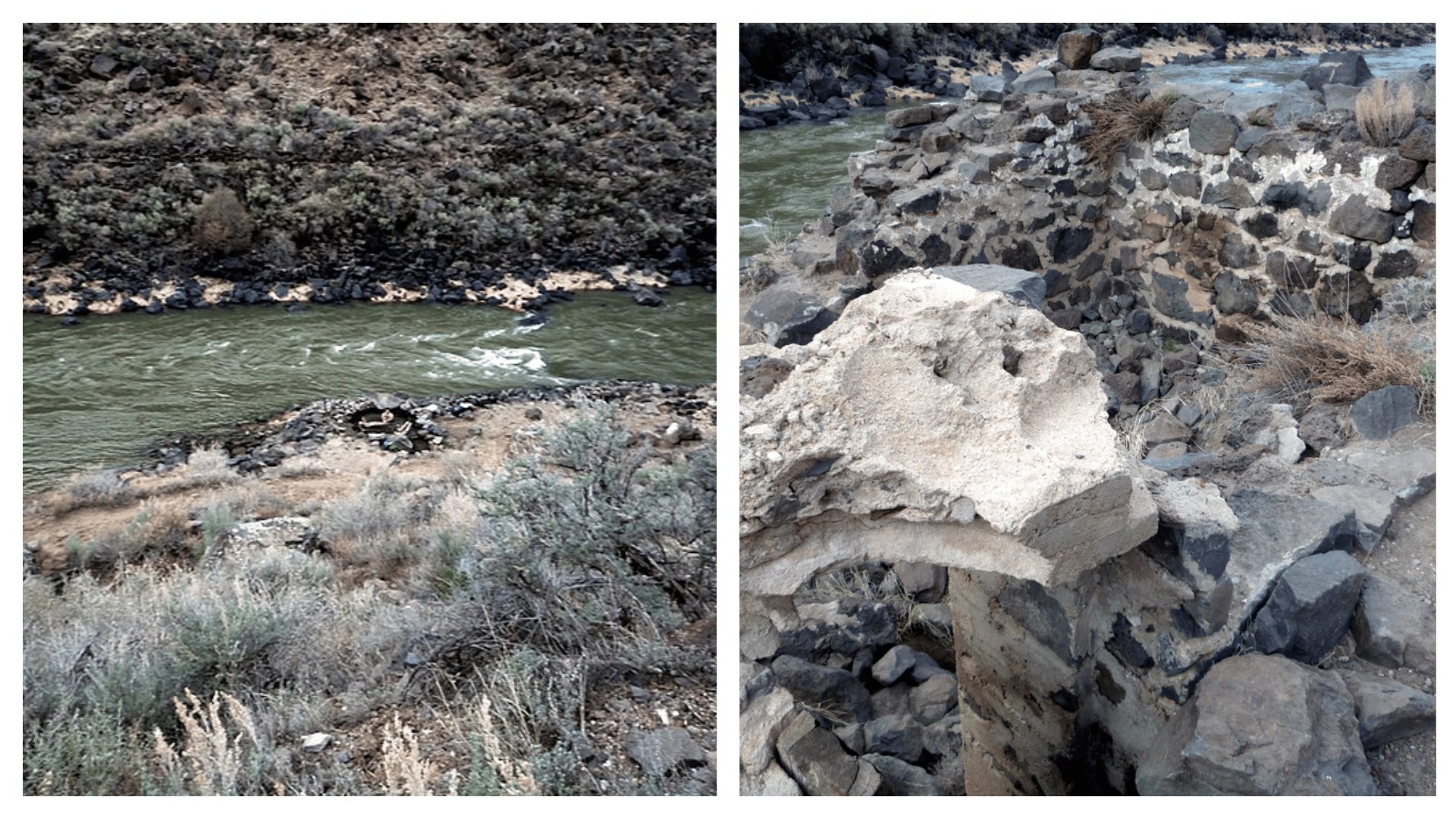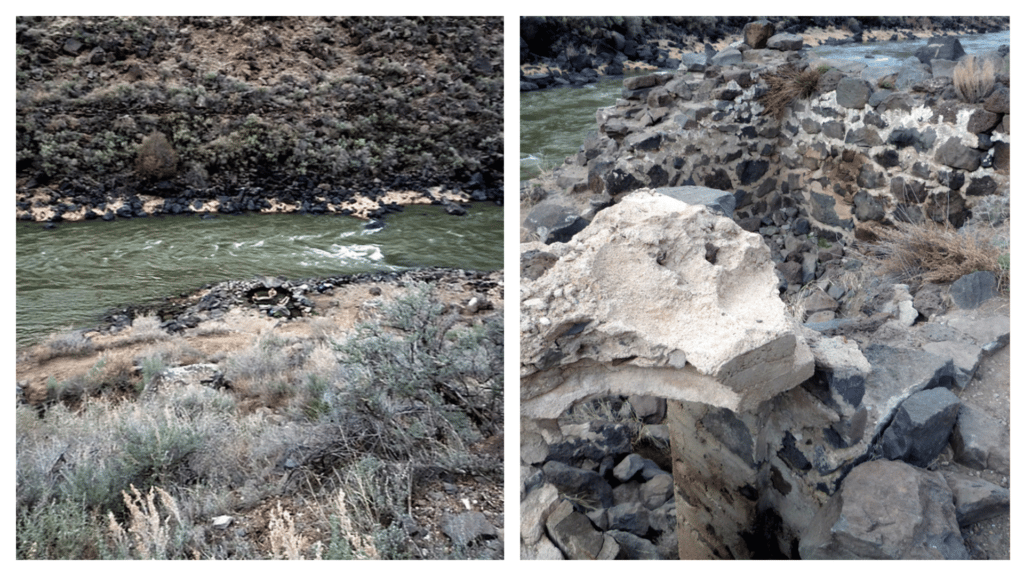 If it's primitive pools you are searching for, then you need to make your way to Manby Springs, which is located along the banks of the Rio Grande. However, these two hot pools are free of charge as opposed to being inside a luxury resort.
As you can imagine, these series of rock pools are in a wild location and require an off-road vehicle and a short hike to reach them, but it is all worth the effort. Clothing is optional here, so if you fancy returning to nature, this is the place to do it.
Address: New Mexico 87529, United States
2. Riverbend Hot Springs – one of the best hot springs in New Mexico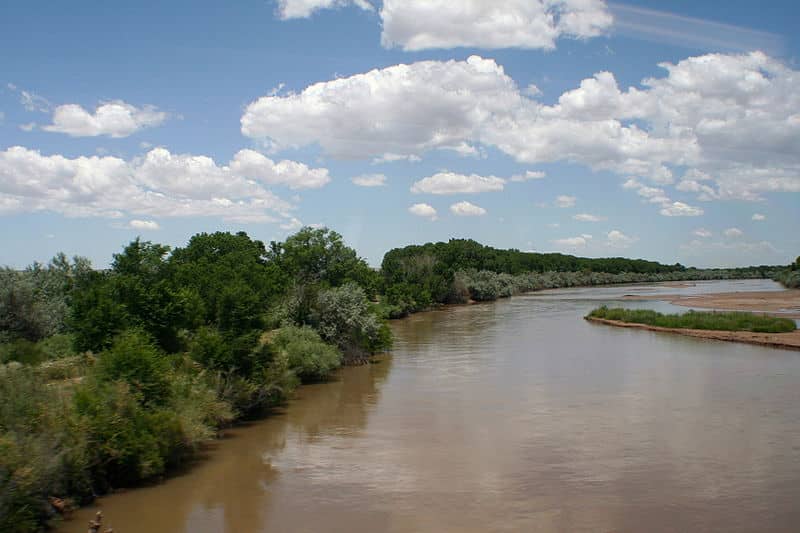 This luxurious and awe-inspiring hot spring offers unsurpassed views of the Rio Grande River and Turtle Mountain. It is renowned for being one of the best hot springs in New Mexico for its clean and comfortable setting.
Located in one of the strangest named towns in the United States – Truth or Consequences, Riverbend Hot Springs is the epitome of peace and tranquillity, with the opportunity to bathe in the healing waters which come from deep beneath the earth. Here is the perfect southern New Mexico road-trip itinerary. You can rent a private pool, reserve a property pass, or get unlimited access to the shared pools as an overnight guest.
Address: 100 Austin St, Truth or Consequences, NM 87901, United States
1. Jemez Hot Springs – harnessing water from an ancient volcano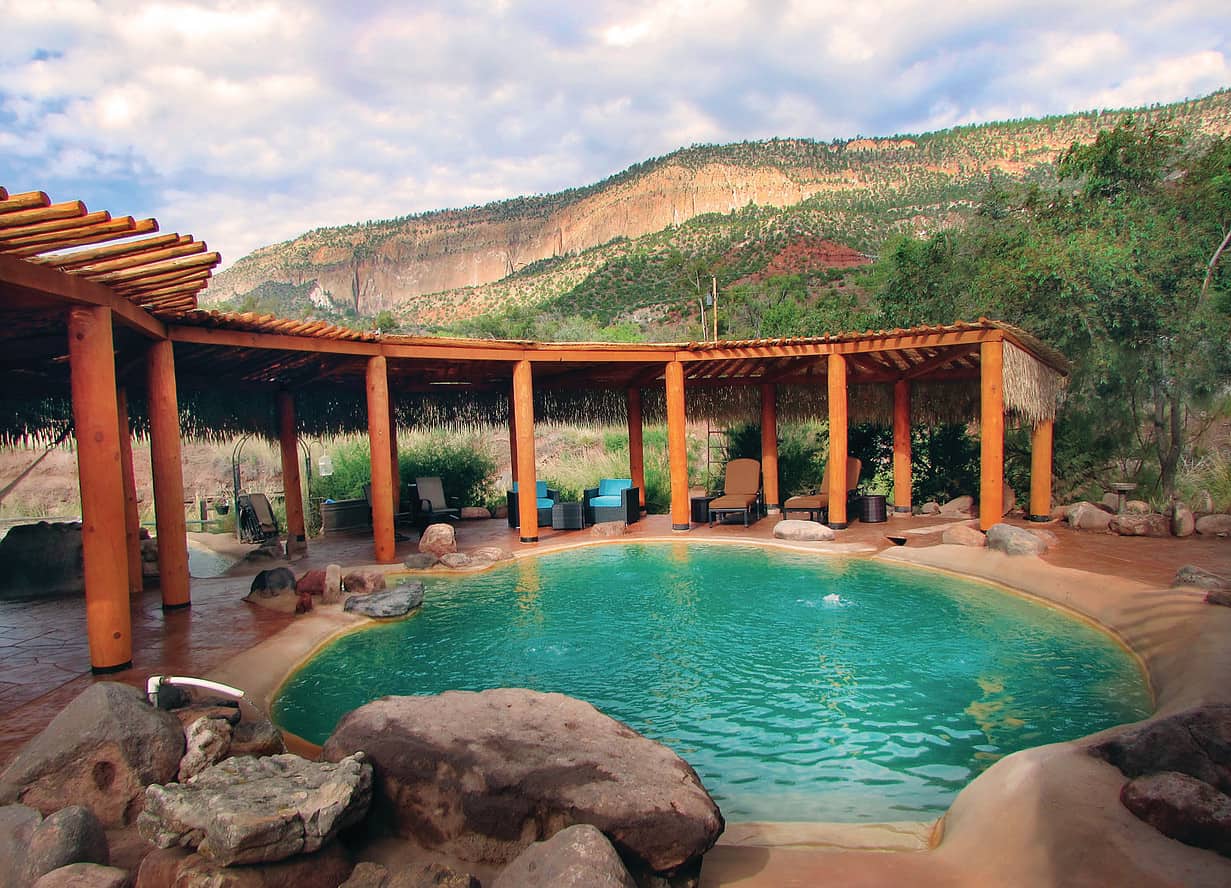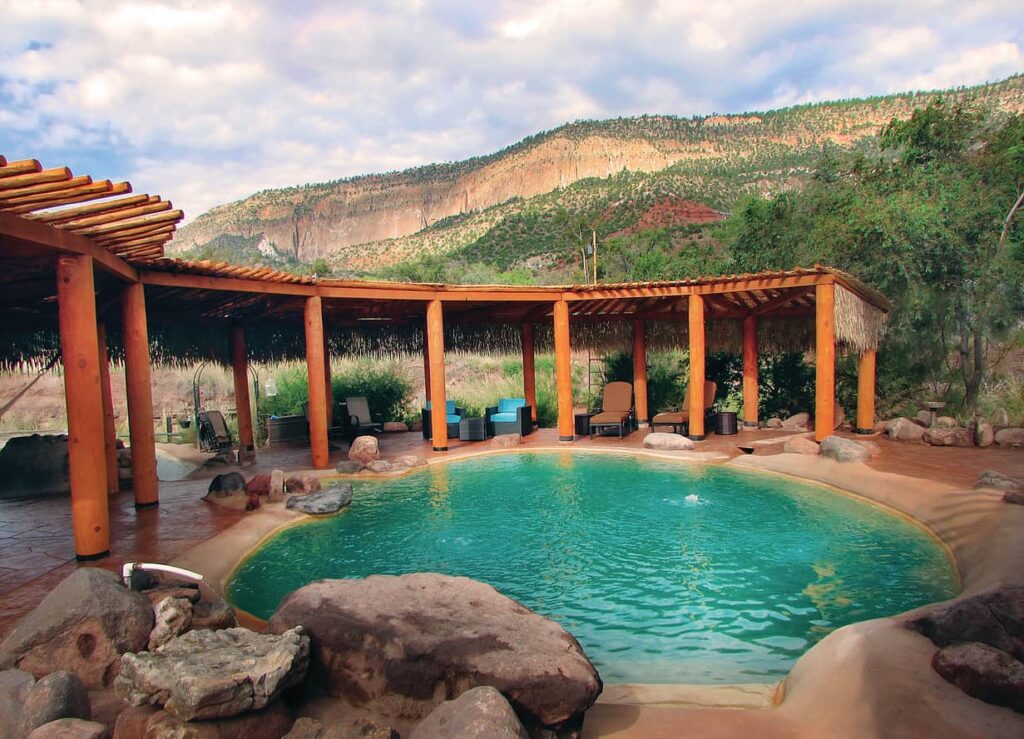 Jemez Springs is a hot springs resort with hot pools that harness water from deep beneath an ancient caldera known as Valles Caldera. The town has always had a reputation for having some of the best thermal waters. Before the resort existed, the Native Americans made great use of its properties.
Today, the resort works on a first-come, first-served basis and offers a thoroughly relaxing hot spring experience that will give the hot springs in Spain a run for their money. There are four hot pools of varying temperatures at your disposal. While many hot springs are clothing optional, Jemez Springs requires you to wear a bathing suit, which can also be rented.
Address: 40 Abousleman Loop, Jemez Springs, NM 87025, United States
Notable Mentions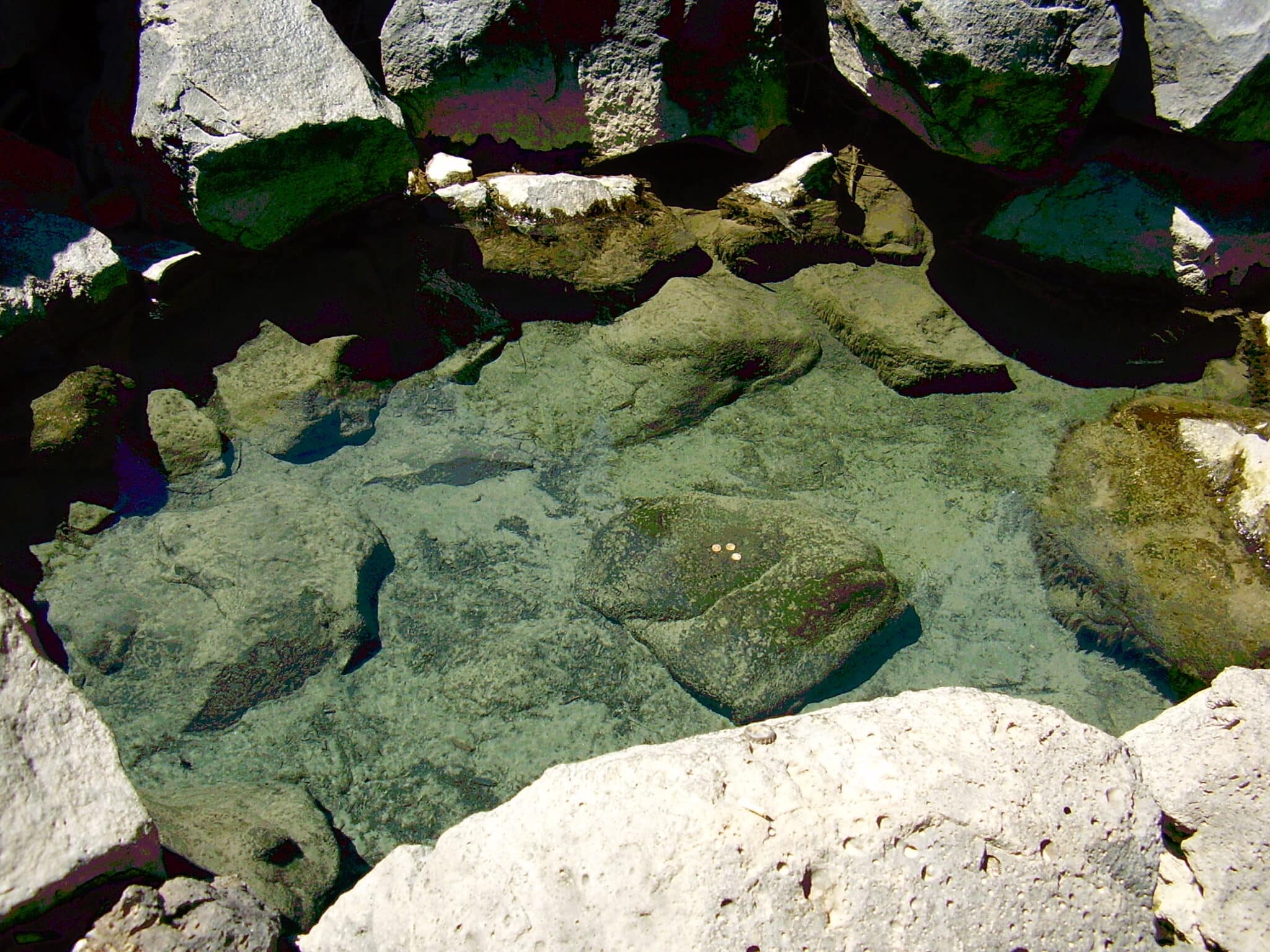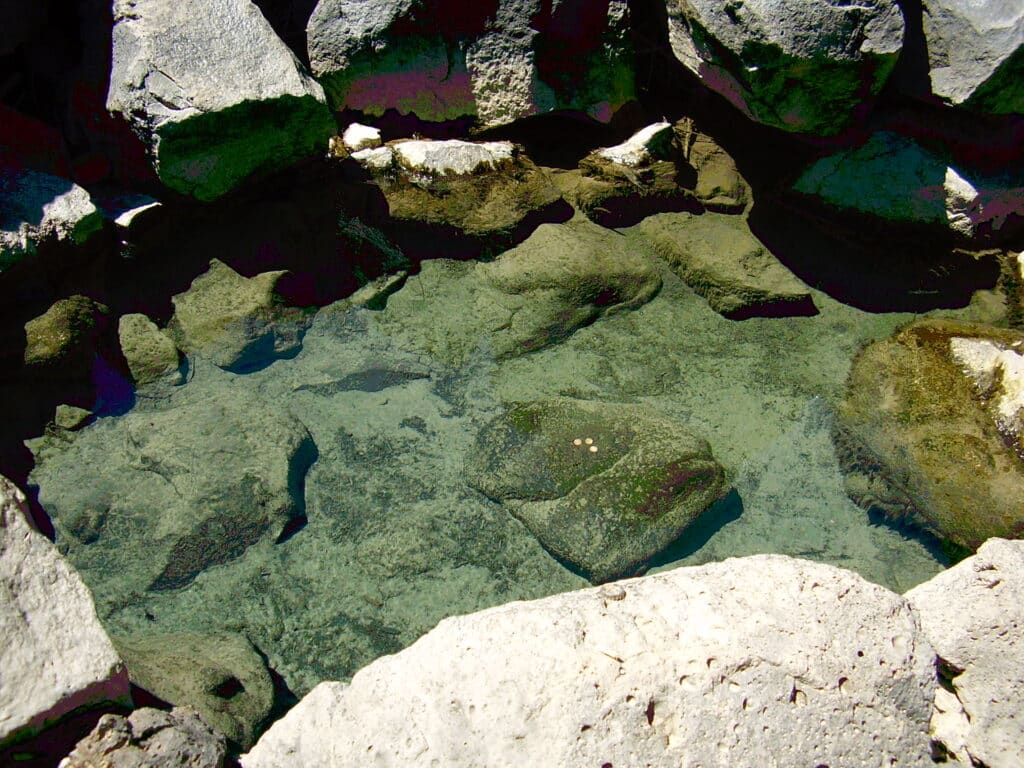 Turkey Creek Hot Springs – Located in Gila National Forest, Turkey Creek springs are accessed by a long 13-mile hiking trail for active hikers who are well-equipped and enjoy a rugged landscape.
Black Rock Hot Springs – On the side of the Rio Grande River, you can enjoy a dip in Black Rock Hot Springs, which are much less crowded than other springs in the area.
San Antonio Hot Springs – Accessed by driving a dirt road followed by a 5-mile hike, San Antonio Springs is the place to get away from the crowds, and clothing is optional here.
Faywood Hot Springs – This reservation-only hot springs resort named Faywood Hot Springs is ideal for camping and bathing in the private or communal hot springs, and there are separate clothing-required, clothing-optional pools to choose from.
FAQs about the best hot springs in New Mexico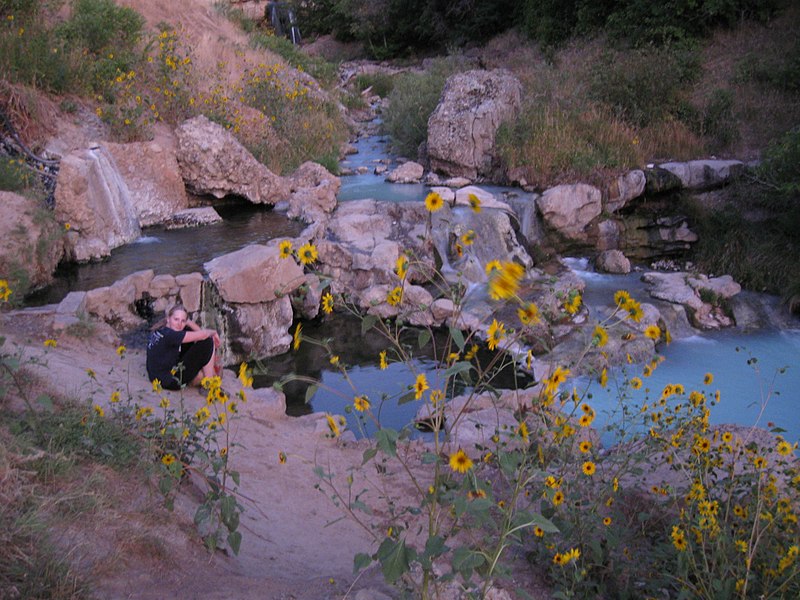 Are there free hot springs in New Mexico?
Yes, many of the primitive hot springs, accessed by dirt roads or hiking trails, are free of charge.
How challenging is the hike to Conundrum hot springs?
Since these are some of the highest hot springs in North America. The trail begins at 9,000ft (2,743m) climbing to 11,200ft (3413m) over 4-7 hours, you need to be fit, well prepared and able to take on this challenge.
How long of a hike is Fifth water hot springs?
This popular trail is 4.5 miles out and back and is rated as easy. However, it is recommended to have suitable footwear and plenty of water.
Fancy soaking your aching bones in some of North America's finest geothermal pools. You must visit these ten best hot springs in New Mexico for the ultimate relaxing experience.
MORE WBL ARTICLES ON HOT SPRINGS IN THE US