The capital of Italy's Tuscany region, Florence is flooded with Renaissance charm and modern Italian life – not to mention some really great gelato.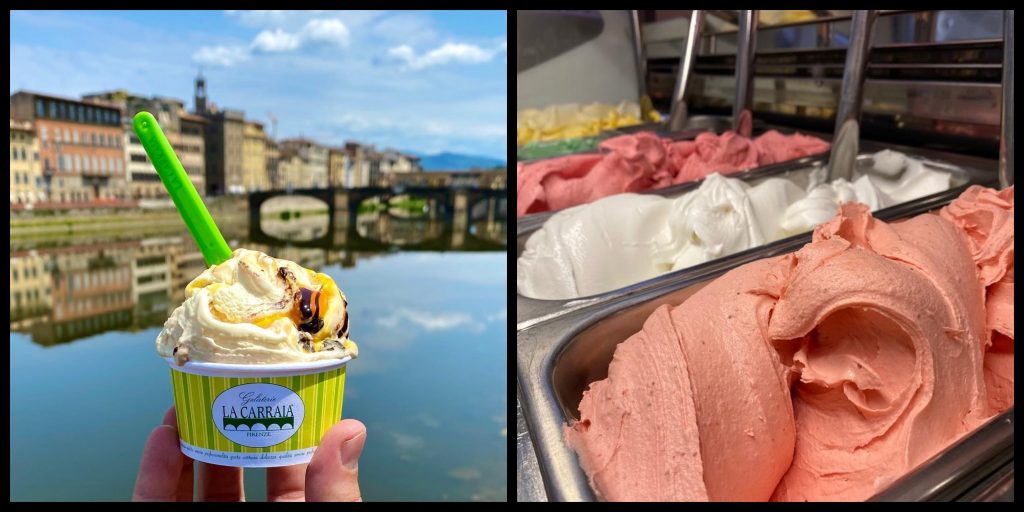 There are a few reasons that millions of visitors flood to Italy every year, from its fascinating history and beautiful architecture to its abundance of Renaissance art and it's delicious cuisine. As a fan favourite of Italian cuisine, here are the ten best places for gelato in Florence.
Walking the streets of Florence and breathing in the history that abounds, you are welcomed by the smells of freshly made pasta, pizza, chocolate, and wine that permeate the air around you – so it's hard not to feel peckish at least once an hour.
Distinguishable from ice cream for its lower cream content and milk base, gelato is a popular Italian dessert invented by Italian chef Francesco Procopio dei Coltelli in the late 1600s.
The historic city on the River Arno is a haven for gelato fans, thanks to its abundance of gelaterias, so here are ten places you can get the best gelato in Florence.
The World Bucket List's top tips for gelato in Florence
The best spots for gelato in Florence are those than make their gelato in-house, so make sure to seek out these homemade places.
If you are unsure which flavour to go with, a lot of geletarias will give you sample flavours to try! Choose wisely.
If it is a selection of flavours you want, we recommend getting smaller portions of more flavours to get a taste for as much Florence gelato as possible.
If in doubt, ask the experts. Staff members are well-versed in the best flavours and they will help you make the best choice.
Enjoy your gelato slowly! Gelato is best tasted savoured so take your time and enjoy the wealth of taste.
10. Procopio – award-winning gelato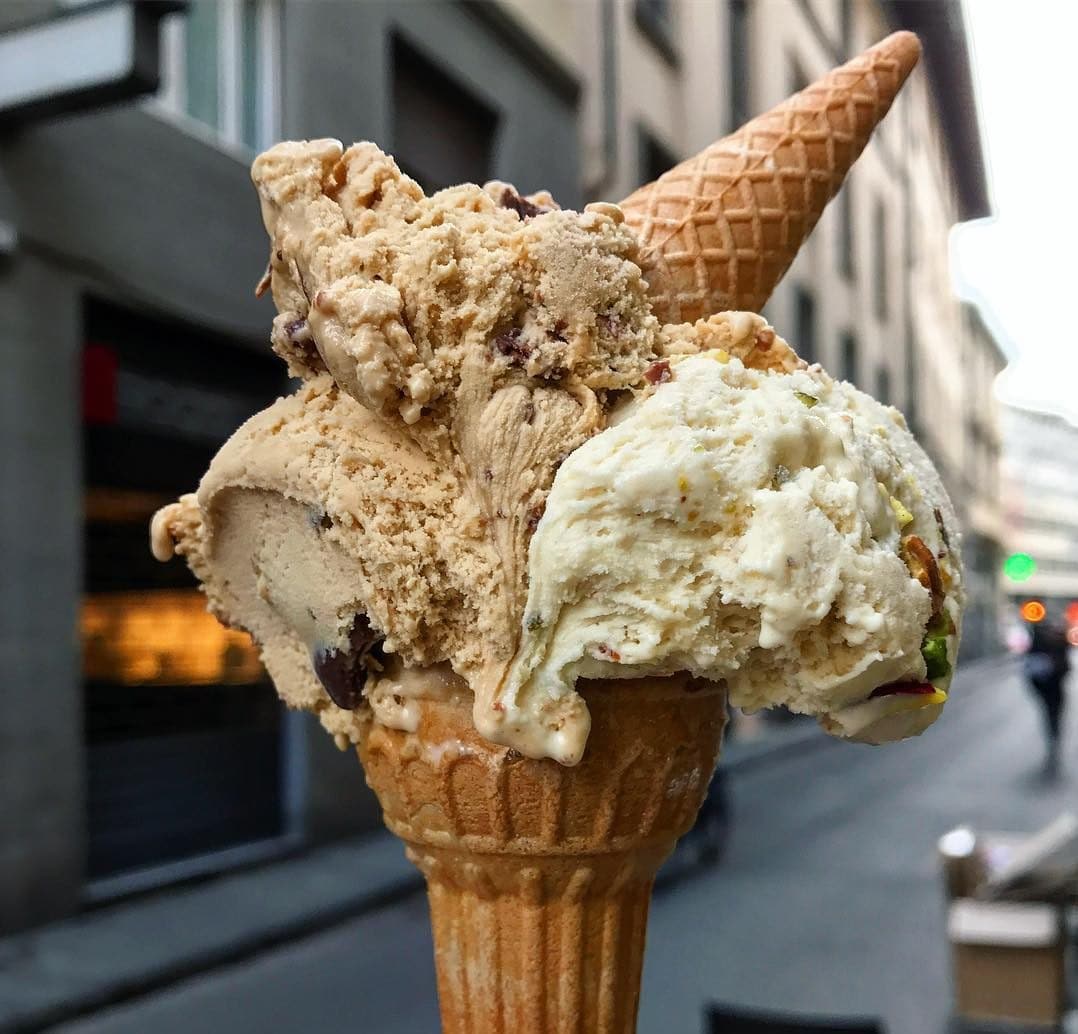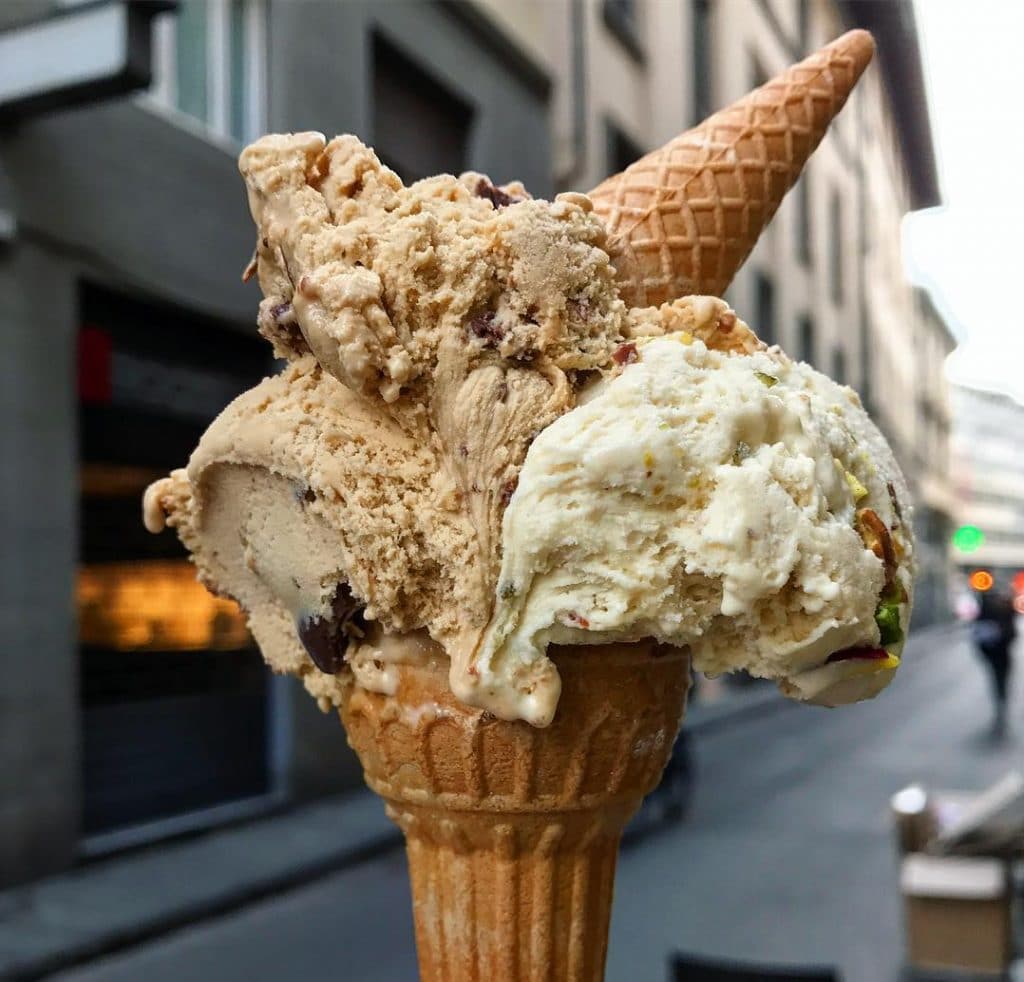 Having been awarded 'best gelato' at the Florence Gelato Festival, you can rest assured that what is on offer at Procopio is some of the best gelato in Florence.
With an array of rich flavours, there will always be something new to try here.
Address: Via Pietrapiana, 60R, 50122 Firenze FI, Italy
9. Cantina del Gelato – gelato with a view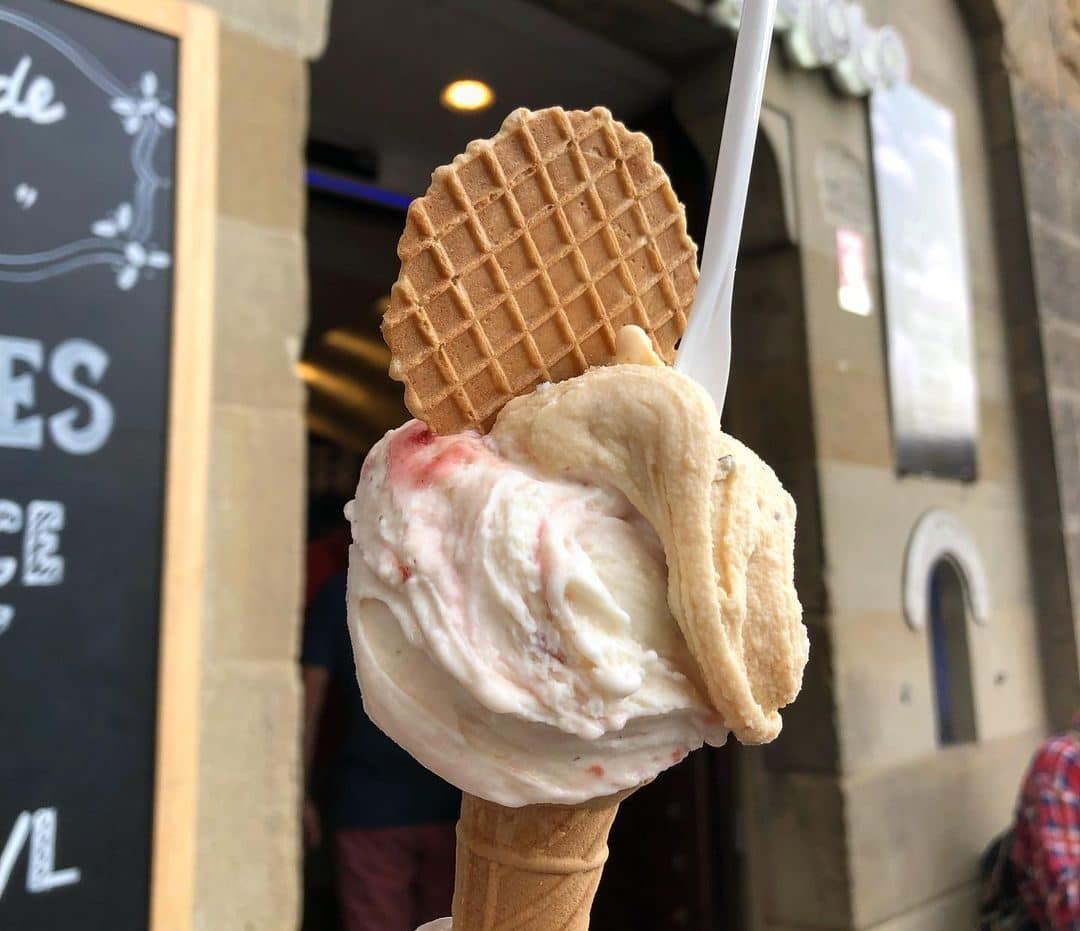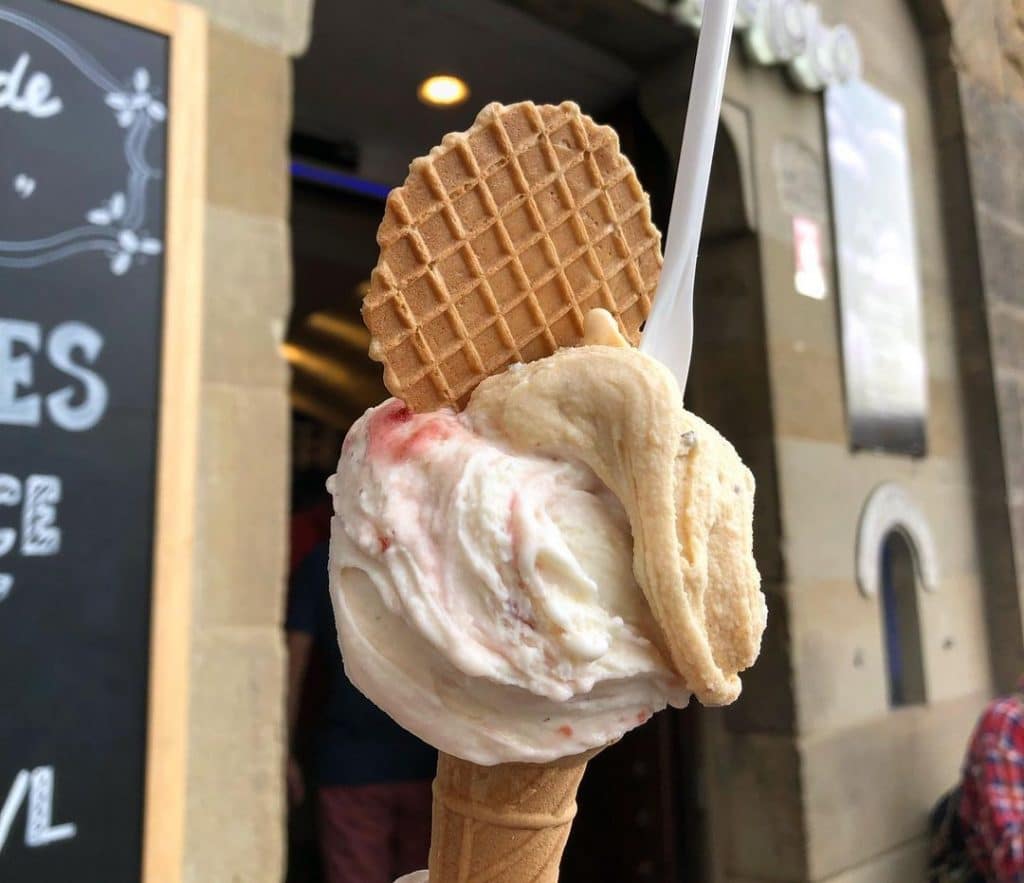 One of the most recently opened gelaterias in Florence, Cantina del Gelato is located across the Arno from Uffizi Gallery and Ponte Vecchio, which makes Florence one of the best towns in Tuscany.
With a range of interesting flavours, including goat's cheese with walnuts, vinsanto and cantuccini cookies, whiskey with cinnamon, mascarpone with Nutella, and many more, you can't miss this delicious spot.
Read more: The World Bucket List's top choices for the top ten best spots for pizza in Florence
Address: Via de' Bardi, 31, 50125 Firenze FI, Italy
8. Venchi – a popular chain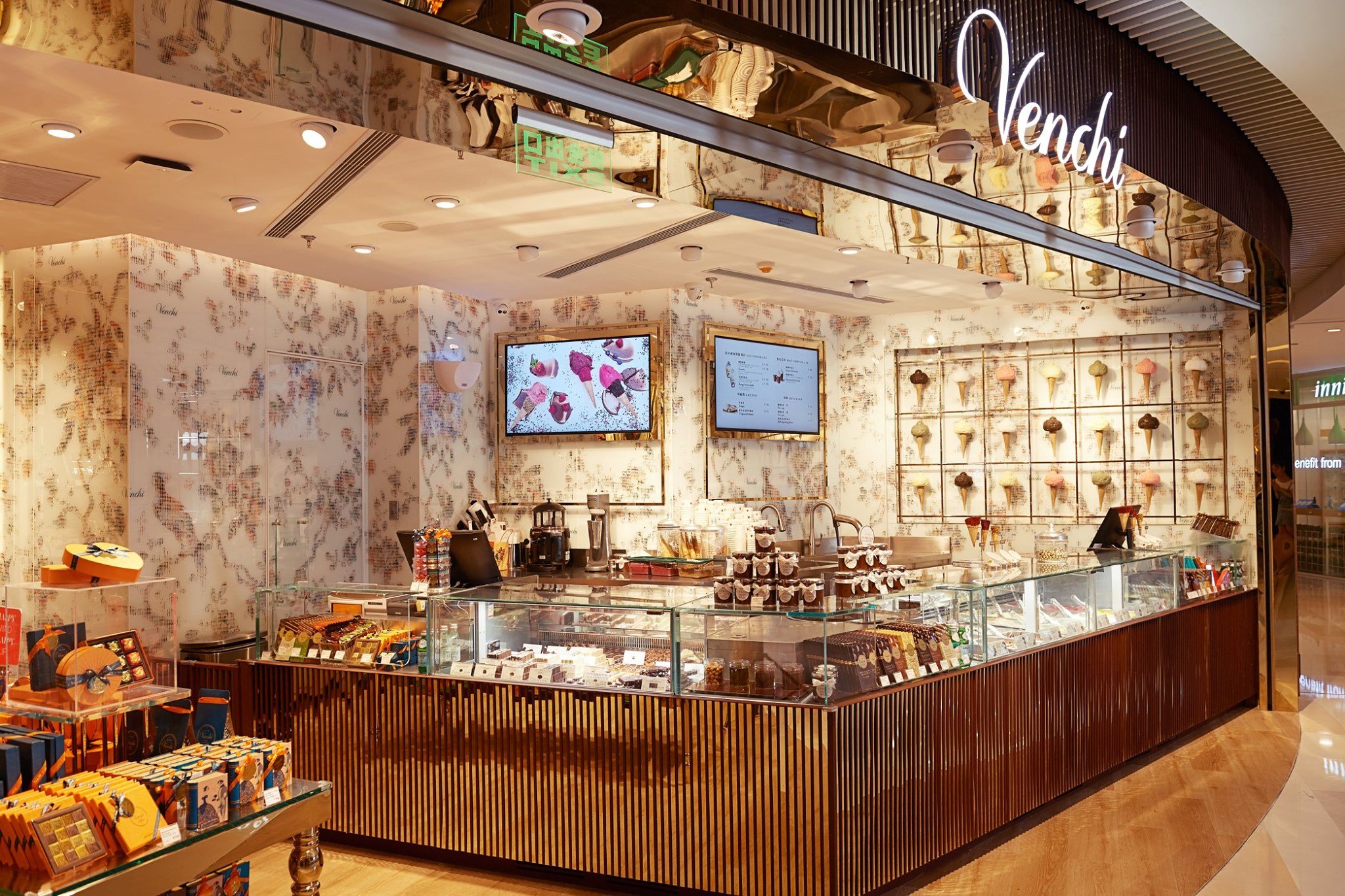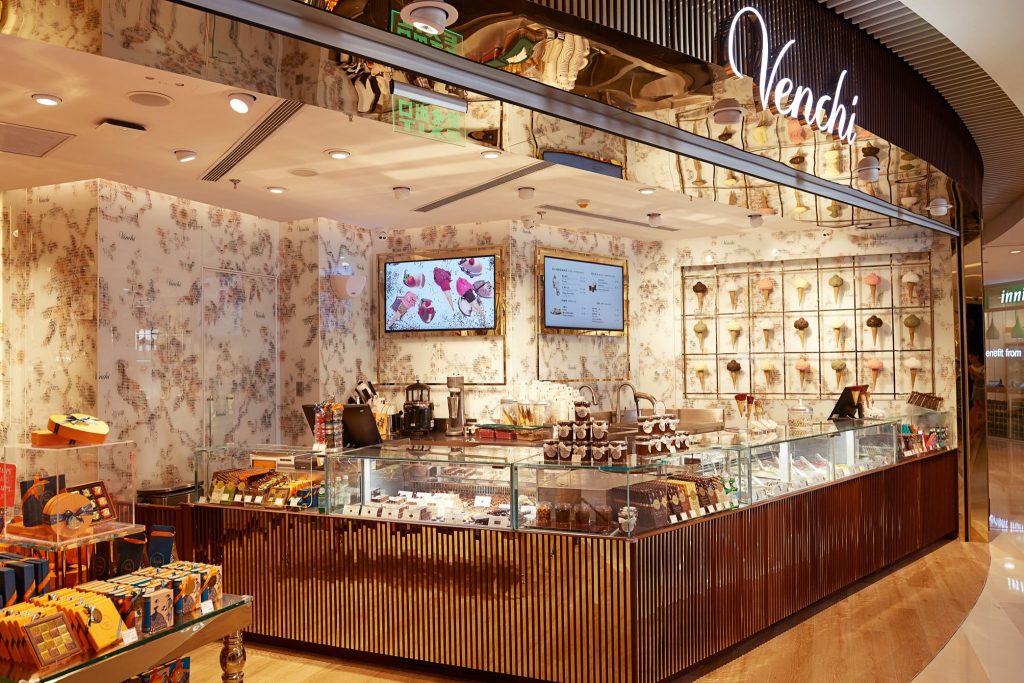 Venchi is an Italian gourmet chocolate manufacturer founded in Turin in 1878, and over the years, they have perfected sweet making to a fine art.
With locations all across Italy, this gelateria chain is one not to be sniffed at as its one of the best places for gelato in Florence.
As it expanded as a chain, Venchi even began branching outside of Italy. So, if you're in the mood for some authentic Italian gelato in London, you should look for a Venchi nearby!
Address: Via Calimaruzza, 2-4, 50122 Firenze FI, Italy
7. Gelateria Pasticceria Badiani – try some high-end gelato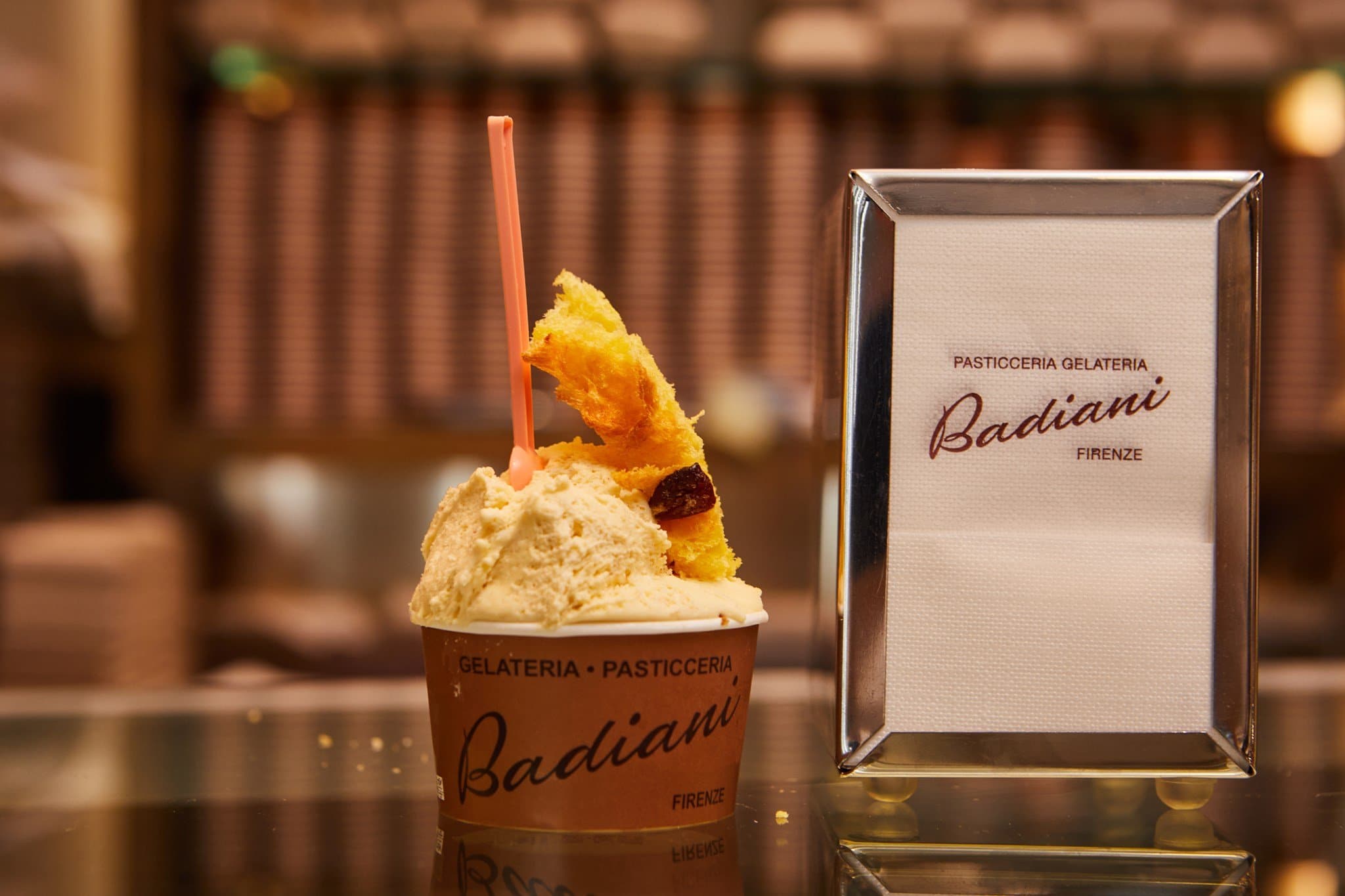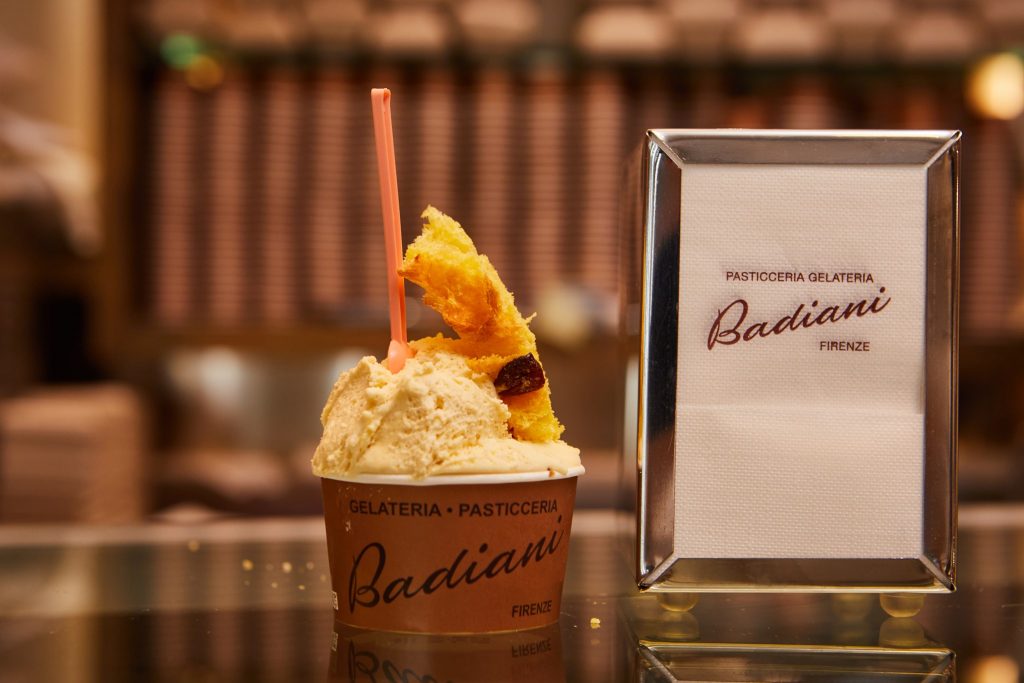 If you're someone who is partial to the finer things in life, then Gelateria Pasticceria Badiani is the one for you.
Serving high-end gelato since 1932, one of their most popular offerings is Buontalenti, which mixes egg, cream, and chocolate.
Address: Viale dei Mille, 20/r, 50131 Firenze FI, Italy
6. Mordilatte – close to Florence's main attraction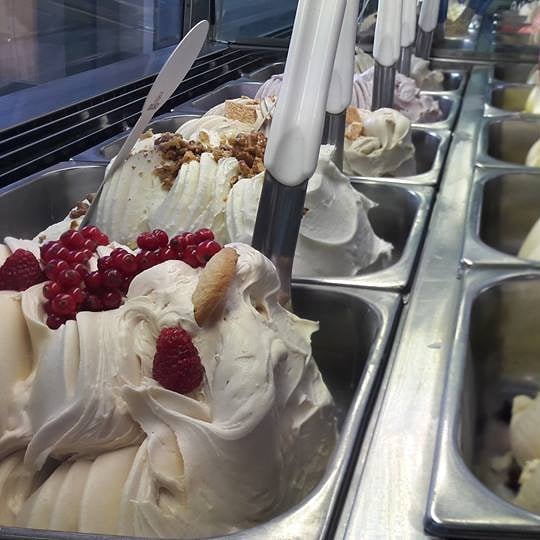 Located close to the Duomo, Mordilatte is a must-visit on any trip to the Tuscan capital.
Known for their locally sourced ingredients and preservative-free gelato, their most popular flavours include mint, coffee, pistacchio, melon, and mango.
Read: the top five most beautiful wedding venues in Florence
Address: Via Gabriele D'Annunzio, 105, 50135 Firenze FI, Italy
5. Gelateria Santa Trinità – an Oltrarno favourite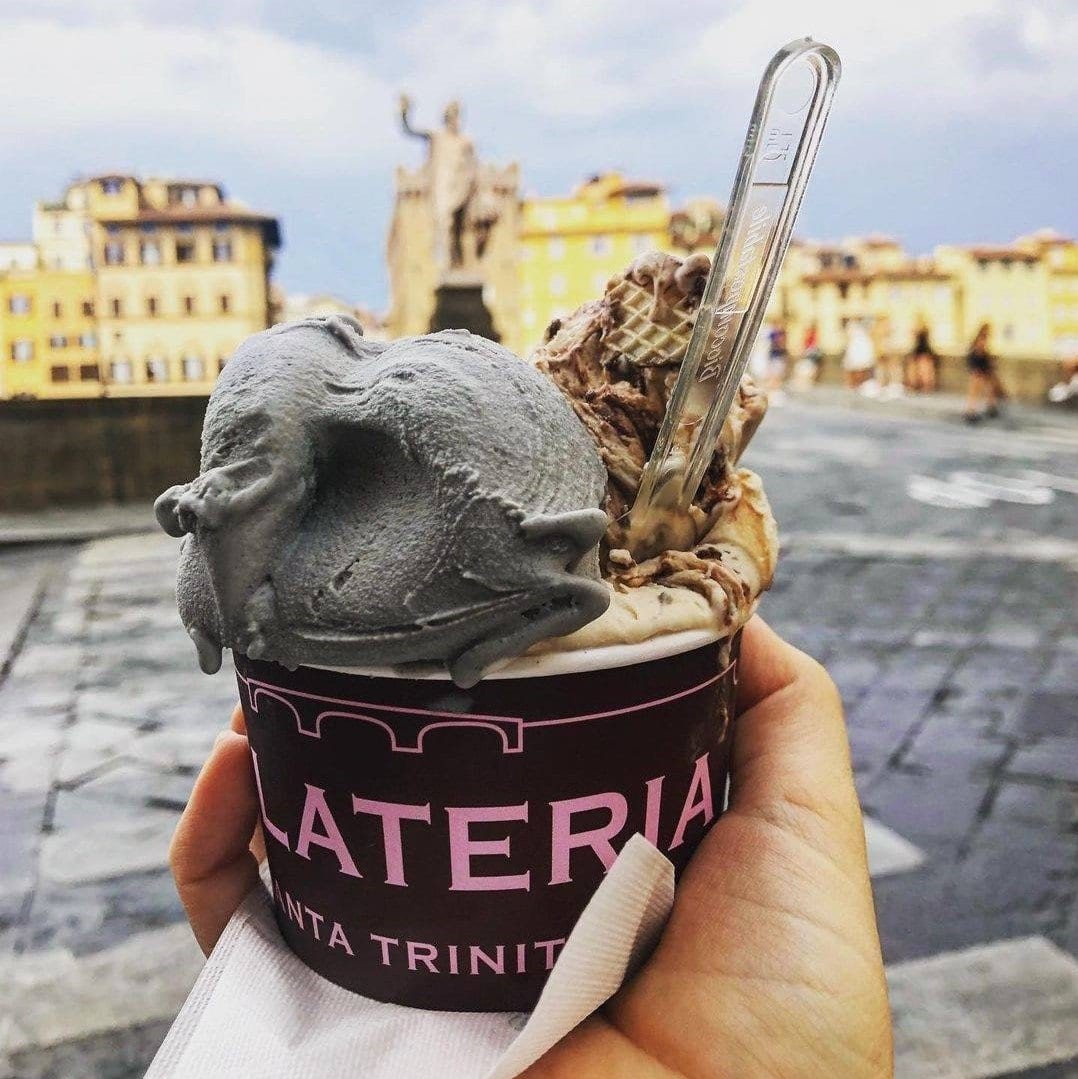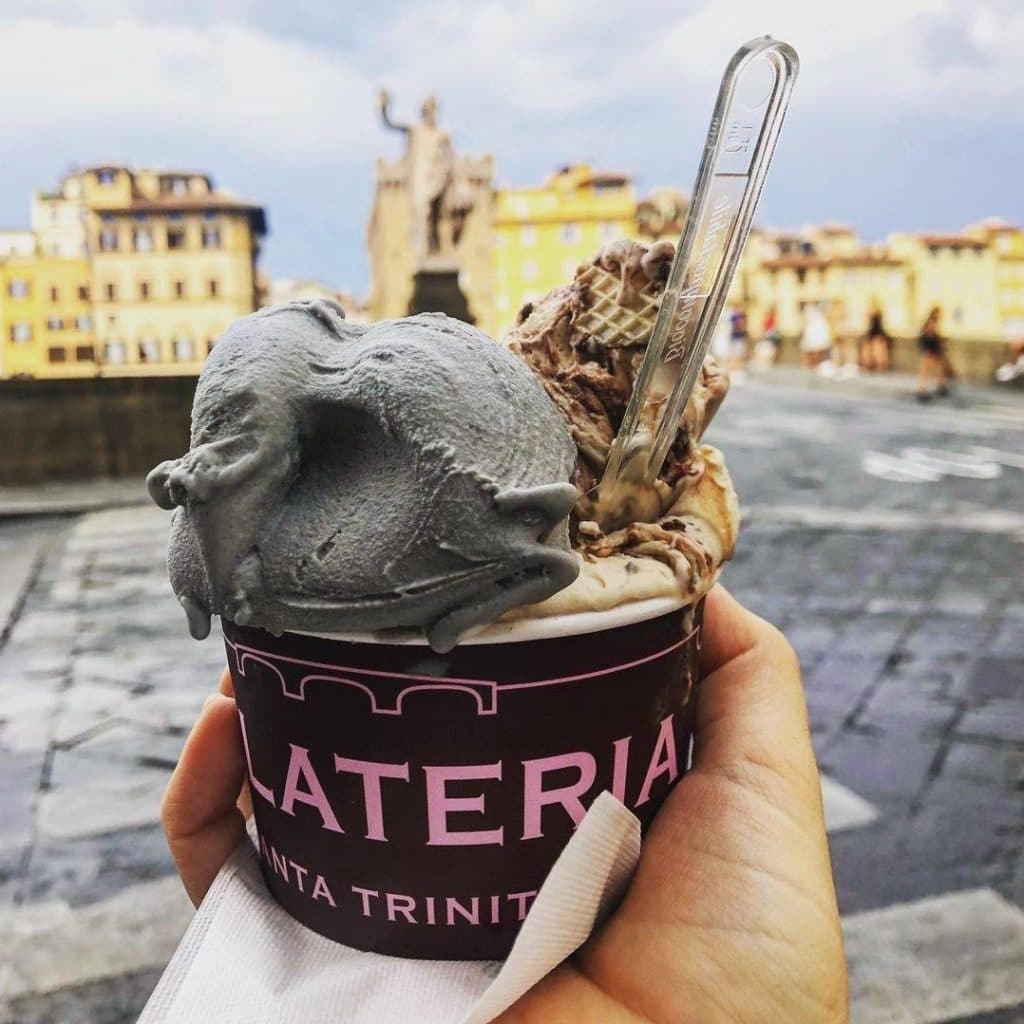 Located south of the River Arno, in what is known as the Oltrarno region of the city, is Gelateria Santa Trinità.
As well as delicious and reasonably priced gelato, they also sell handmade chocolates, homemade biscotti Amari, Tuscan wine, and balsamic vinegar.
Address: Piazza de' Frescobaldi, 11/red, 50125 Firenze FI, Italy
4. Vivoli – oldest gelateria in Florence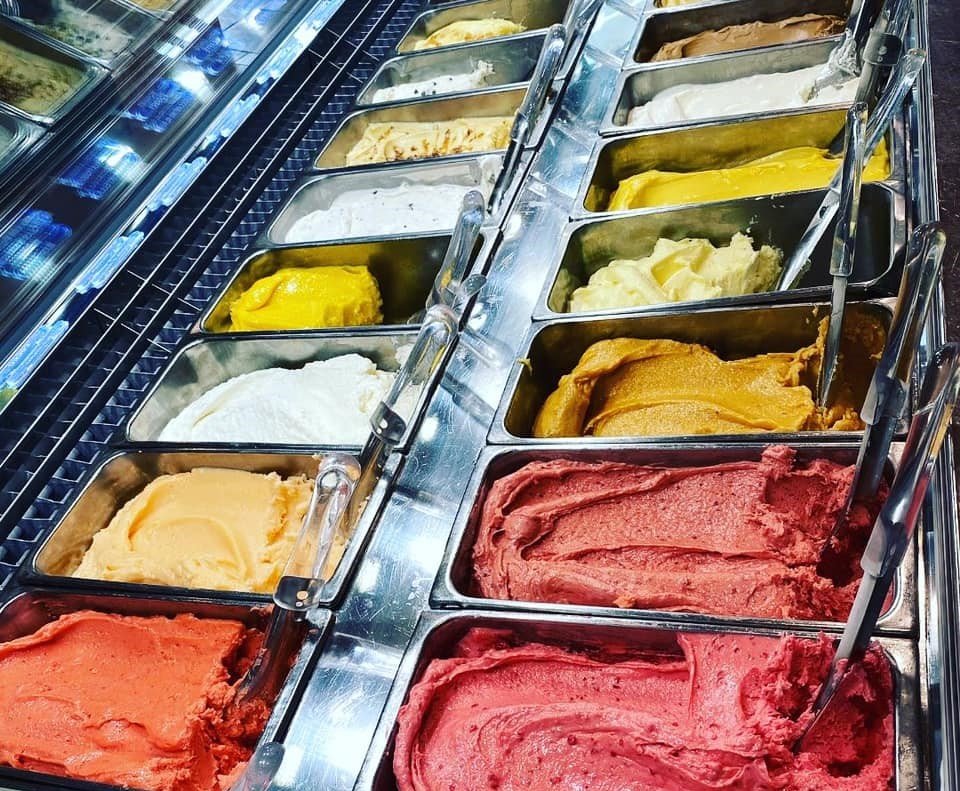 Vivoli dates back to 1929, making it the oldest gelateria in Florence, so no trip to the city would be complete without checking this place out!
Everything, aside from the pistachios and hazelnuts, is grown by the family who owns the shop. However, Don't expect your gelato to be served on a cone from this old-fashioned shop, as they only offer cups!
Address: Via Isola delle Stinche, 7r, 50122 Firenze FI, Italy
3. Perché no? – far from fancy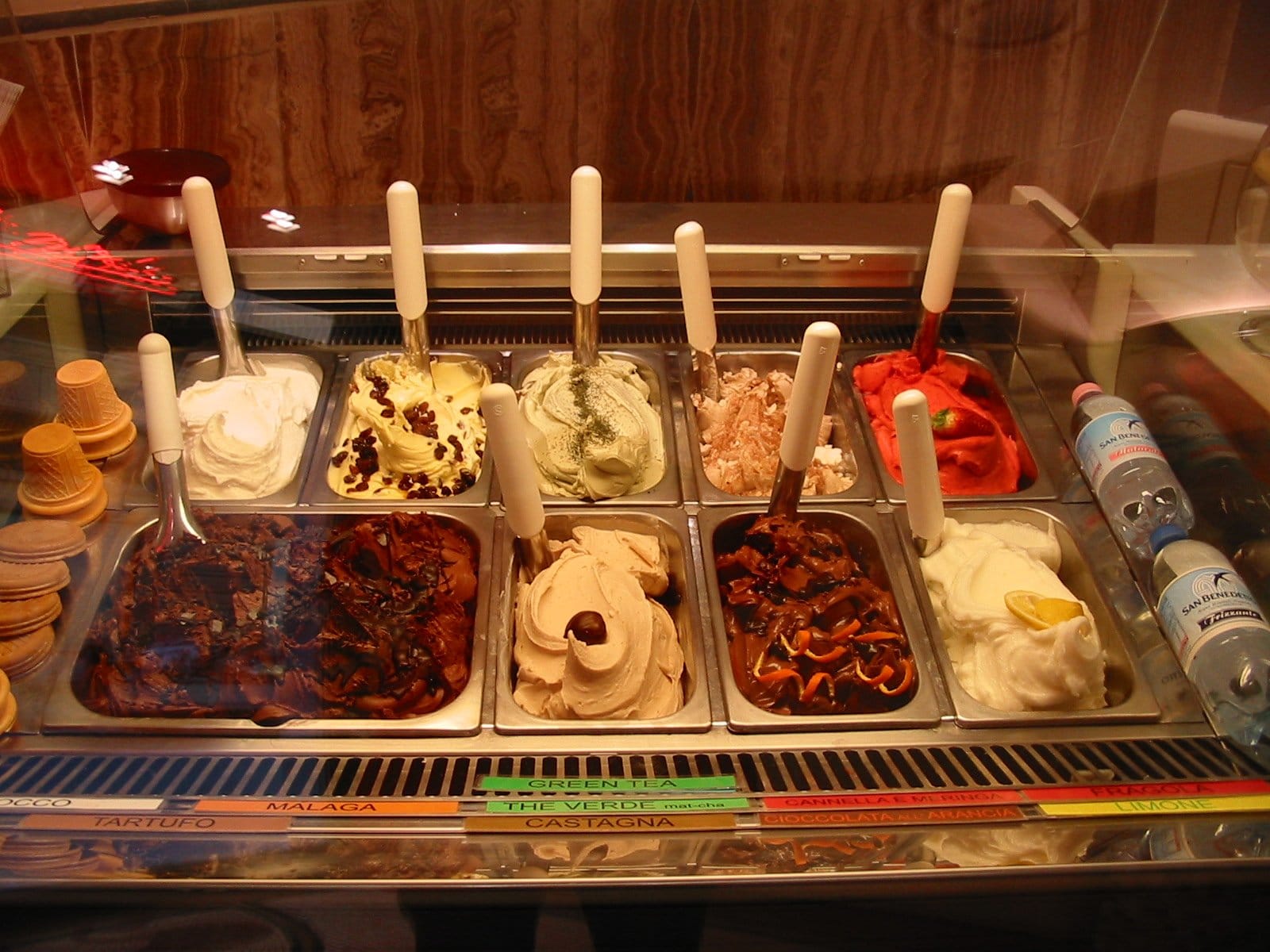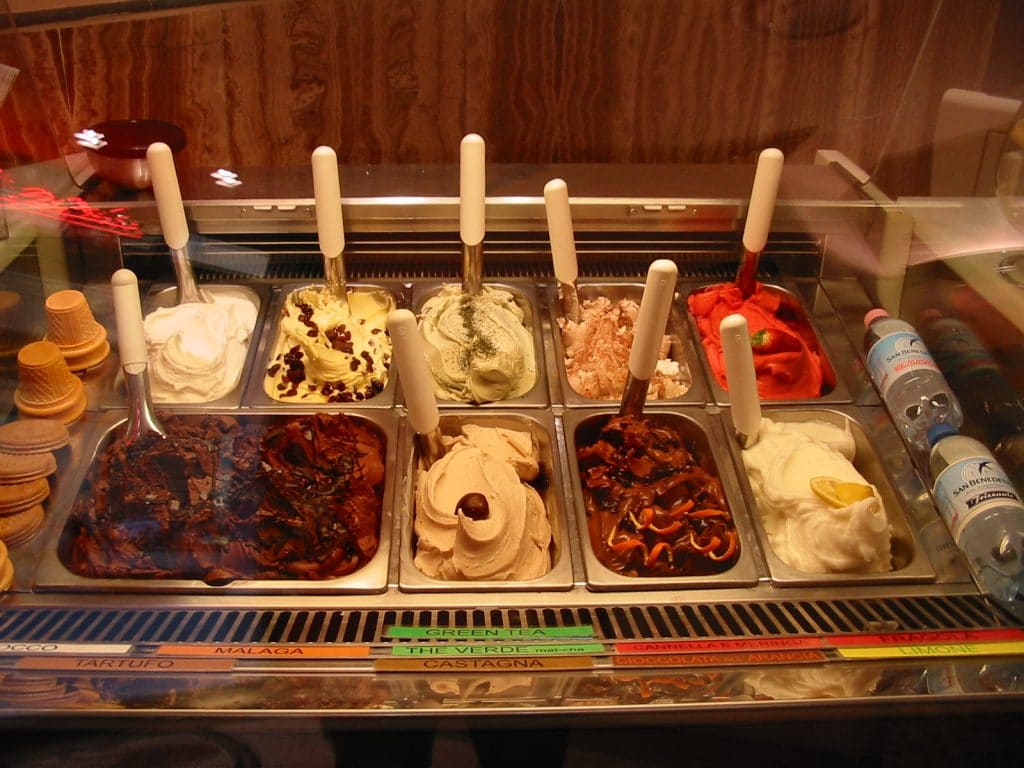 Founded in 1939, Perché no is one of the oldest surviving gelaterias in the city – and definitely one of the best places for gelato in Florence.
With a wide range of flavours and even some vegan options, you can't go wrong with a cone or a cup from this family-run shop. If you are staying in any of the top Airbnbs in Florence, you are never too far away from gelato.
Read: our review of ten incredible statues in Florence that you need to visit when you are here
Address: Via dei Tavolini, 19r, 50122 Firenze FI, Italy
2. Gelateria dei Neri – a traditional gelato shop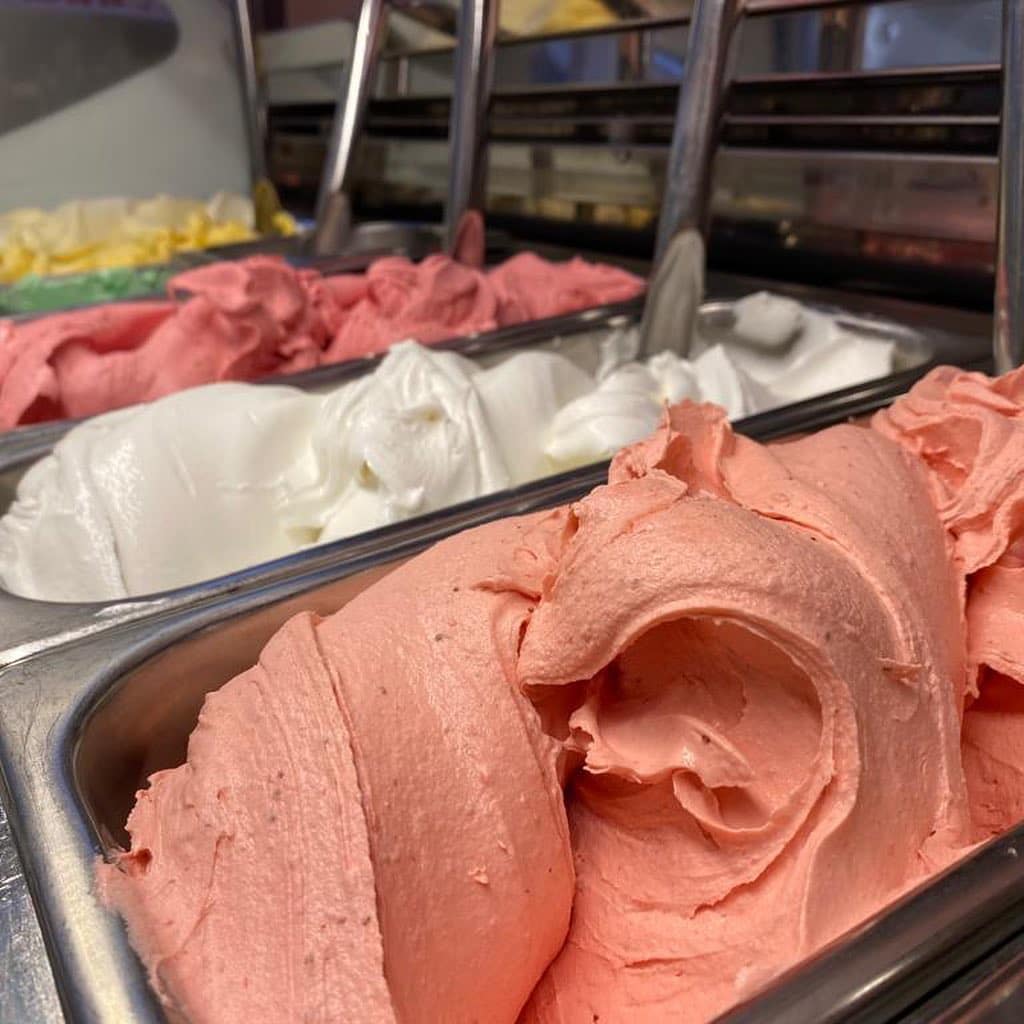 Located near the iconic Santa Croce, Gelateria dei Neri is the perfect place to grab a gelato for a mid sightseeing pick-me-up.
One of the city's more traditional gelaterias, their display contains a wide variety of flavours, including ricotta and fig, cioccolato, rose and gorgonzola, passion fruit and mango.
Address: Via dei Neri, 9/11R, 50122 Firenze FI, Italy
1. Gelateria La Carraia – best gelato in Florence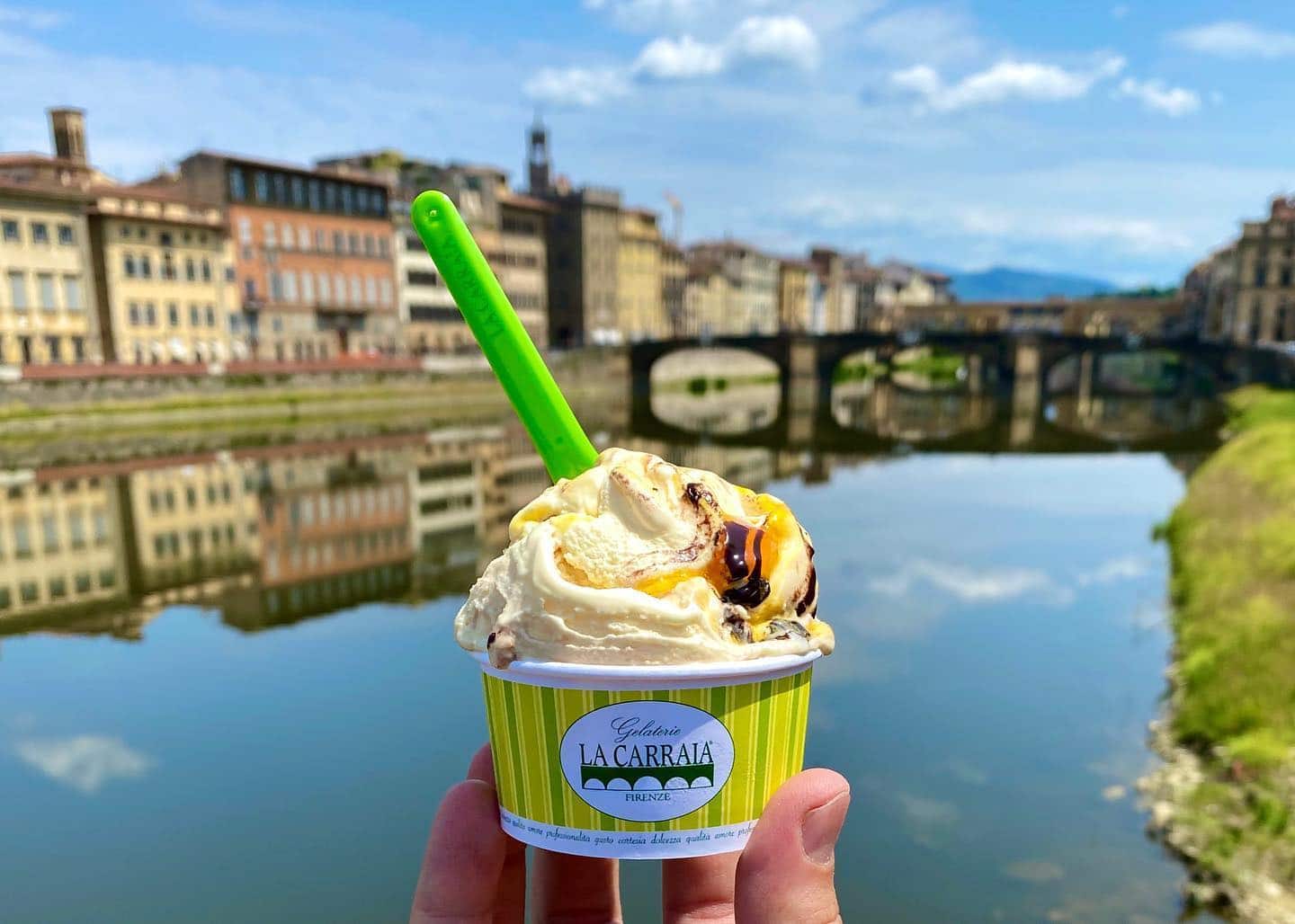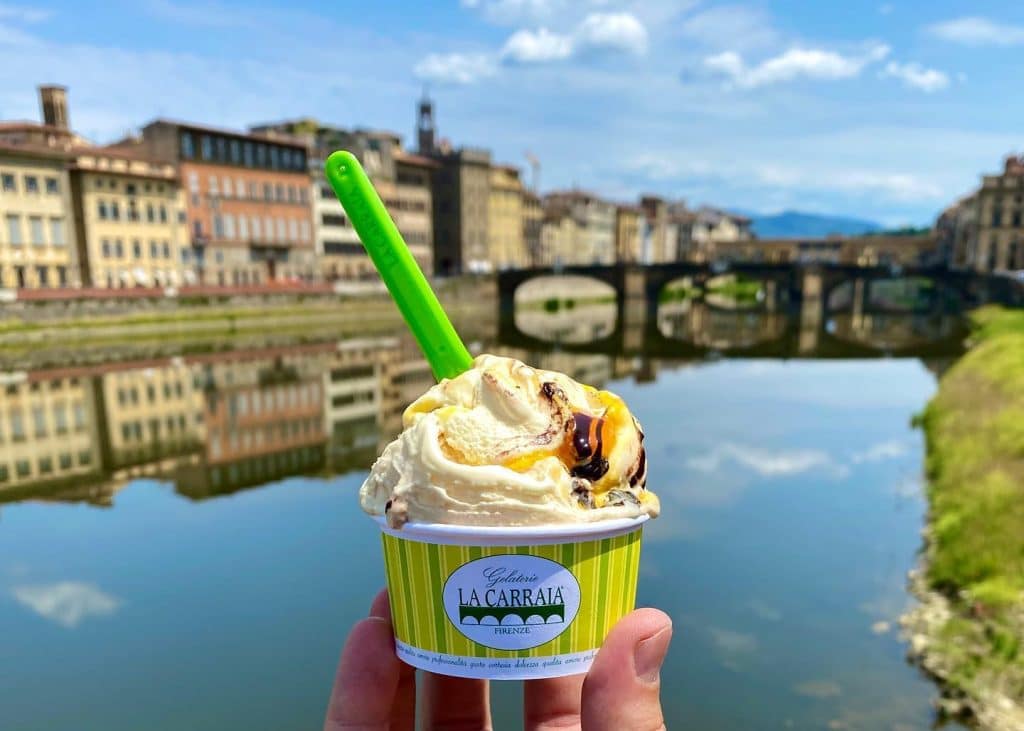 Known for its unique flavours, Gelateria La Carraia is popular with tourists and locals alike, so expect queues if you decide to visit. But we promise this gelato is worth the wait!
From classics like stracciatella and pistacchio to experimental offerings such as ricotta and pear, there is something for everyone at Gelateria La Carraia.
Address: Piazza Nazario Sauro, 25/r, 50124 Firenze FI, Italy
NEXT: If you enjoyed Florence and want to stay nearby, check out our list of the best towns to visit in Tuscany
Your questions answered about the best places for gelato in Florence
If a trip to Florence is on the cards for you and you still have some remaining questions about the best places for gelato in the city, worry no more! In this section, we have put together some of the most frequently asked questions to us and online for your benefit.
What is the oldest gelato place in Florence?
Vivoli is the oldest place for gelato in Florence, dating all the way back to 1929.
Which part of Italy has the best gelato?
While gelato can be found all across the country, both Florence and Rome are regarded as being the best parts of Italy for gelato.
Is Florence known for gelato?
Yes! Florence has a long and rich history of producing gelato. The city even claims to be the birthplace of gelato.
Is there vegan gelato in Florence?
Yes, most spots will sell vegan gelato in Florence! You can ask the staff members – "É Vegano?", which means, "Is it Vegan?"